Did you know that yet another issue of Thrice Fiction Magazine will be debuting this month (hopefully)?
Well, it's true!
And while I don't want to give any of the awesome stories away, I thought I'd take a minute to share one of the art pieces I put together last night.
My favorite way of creating art to accompany a story is to draw, paint, or photograph something of my very own. But there are times that it's just not possible for what I'm trying to communicate. For one particular story in our next issue, I wanted to create a Bon Appetit magazine-style page. My vision was to have a kind of fried fish/prawn hybrid sitting on a plate in a Japanese restaurant... perhaps with a dollop of wasabi on the side. Being a vegetarian who hates seafood, the idea of putting fish parts in my deep-fat fryer filled me with horror, so I decided the best way to get what I wanted was to buy stock photos and assemble them into what I was envisioning.
And so I searched Adobe Stock for the pieces I needed...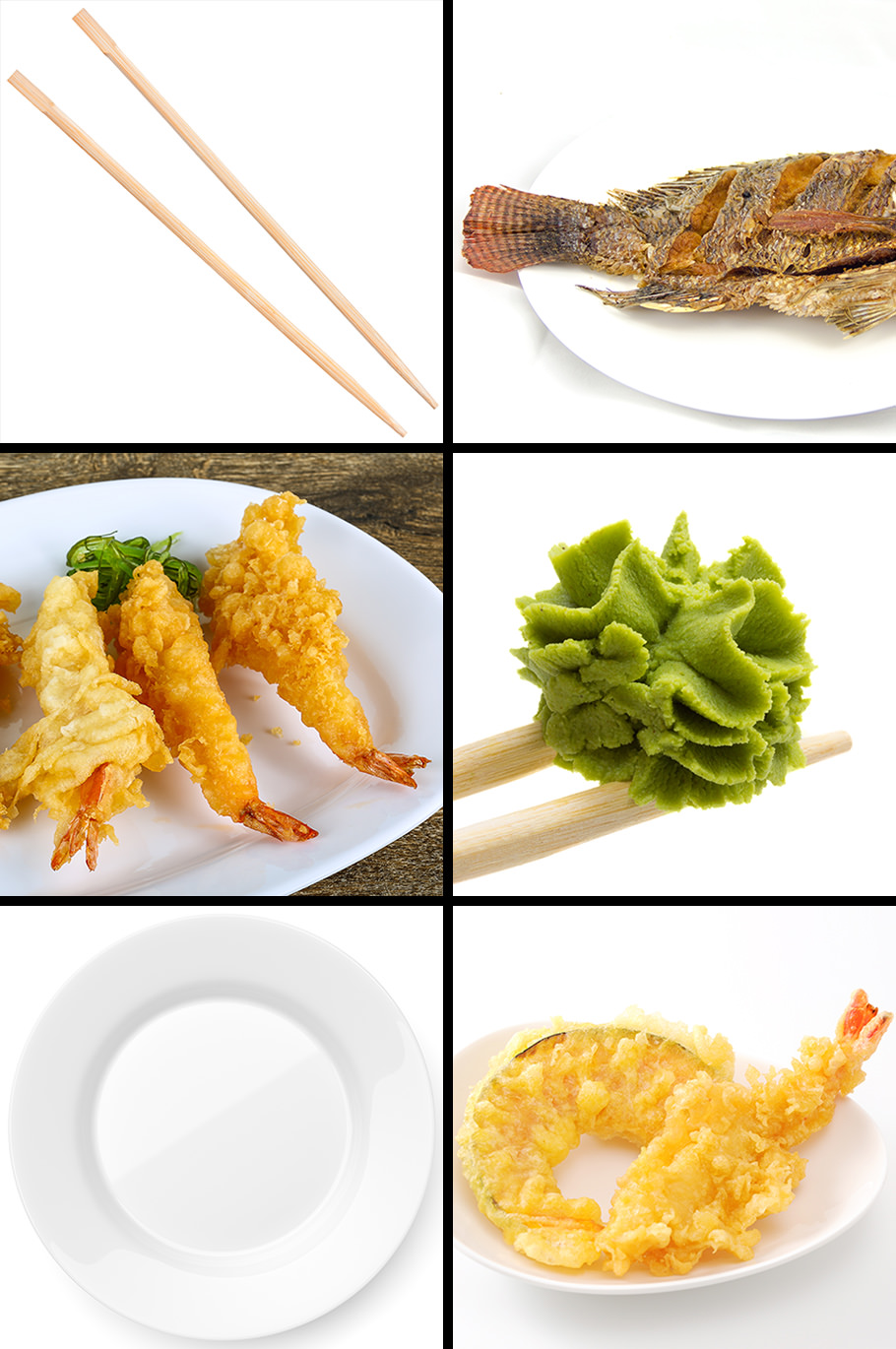 Then downloaded preview images into Photoshop so I could see if they would fit together well...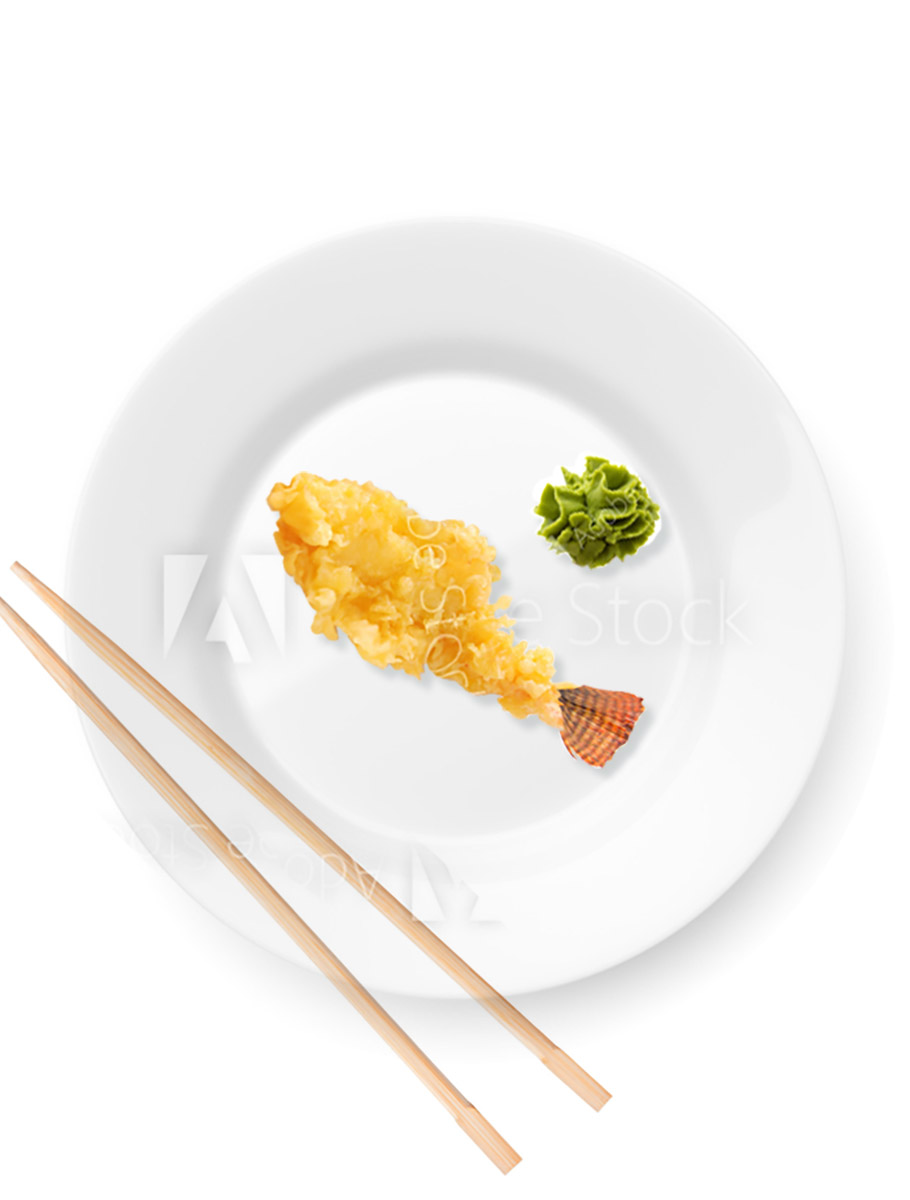 Then, once I was happy with all the parts and pieces I found, I'd purchase the full-res photos and get to work. I had to combine three pieces of fried fish/prawns into one... add it to a plate with some wasabi and chopsticks... then paint in shadows to bring it all together and make it look "real-ish"...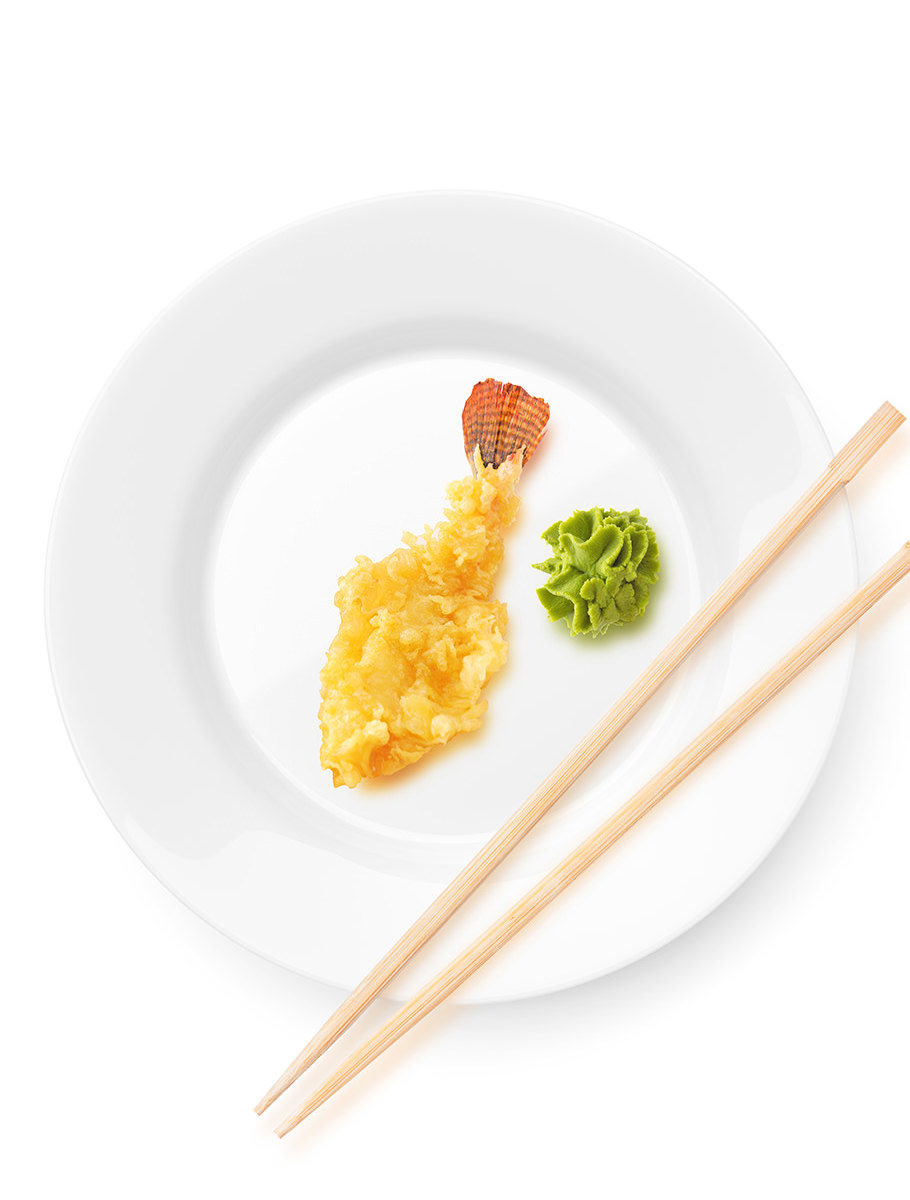 And voilà! A fish-prawn thing is served!
To find out why it's served... you'll have to download the April issue of Thrice Fiction, coming soon!