Pull out your Mickey Mouse ears, because a Very Special Disney-centric Bullet Sunday starts... now...

• I'm Going to Disneyland. Now that Disneyland has no "off-season" and is hellishly busy all-year-long, there's really only one piece of advice I can offer: Don't make your Disney vacation all about standing in lines. Stay multiple days... divide up the attractions you want to see so you're only standing in line for them part of every day... then get the hell out of the parks to have an actual vacation. Go see what else L.A. has to offer (which is a lot)... or just hang around the pool at your hotel. Spending the whole day in a massive crowd at Disneyland is just guaranteeing that you'll need a vacation from your vacation.

• Princess Vader. I honestly can't decide whether this is the coolest thing ever, or just pain wrong...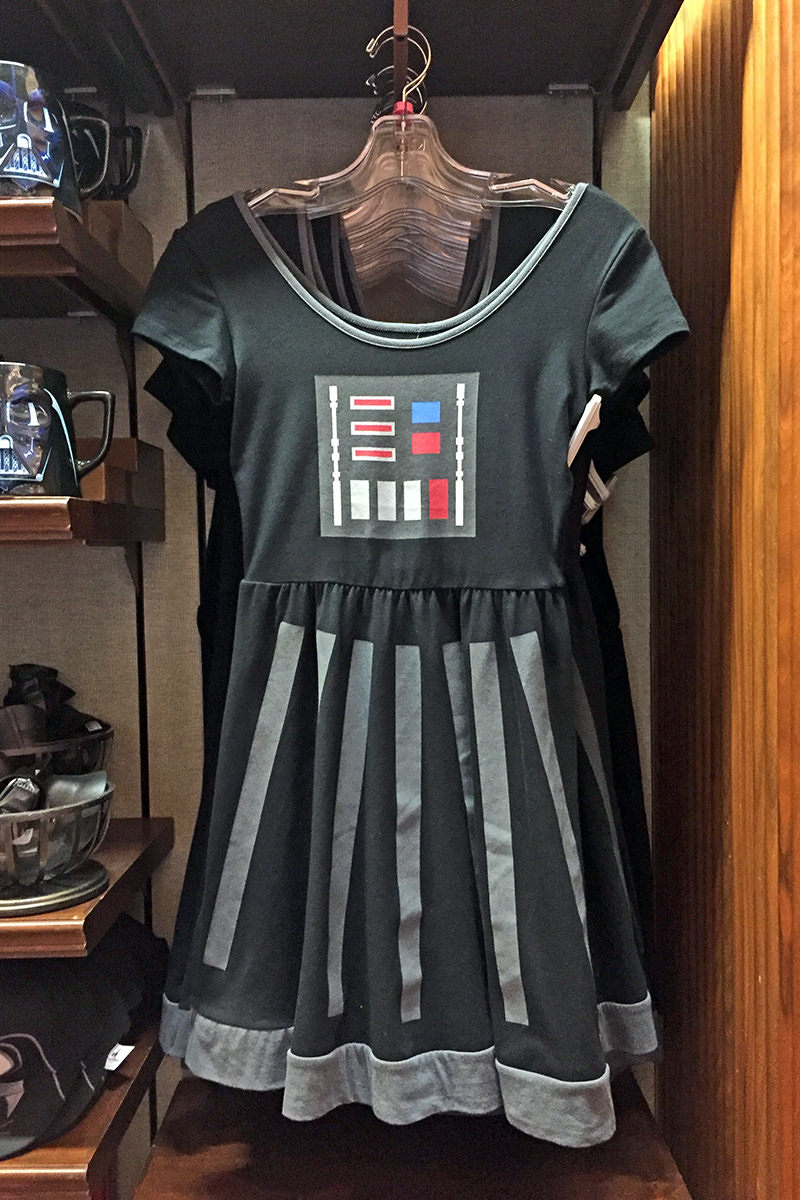 All I know is that Disney's marketing of Star Wars is way off the charts.

• Reimagineering. Earlier this week I brought up the new Star Wars Land additions coming to both Disney parks. This is on top of Disney World getting a Pandora: The World of AVATAR "land" in Animal Kingdom. New stuff at the Disney parks is always great... but I can't help but wonder when rides like Jungle Cruise and Haunted Mansion will get an upgrade. Surely there's a way of remaining true to the original concept while enhancing the attractions with today's technology? Otherwise I have to wonder how much longer they can last. The parks (particularly at Disneyland) do not have infinite space to expand, so the worry is that even "E-Ticket" attractions will eventually be eliminated in favor of something fresh to keep the crowds coming.

• Grey Stuff. Yesterday I mentioned that I checked-off one of my life goals at Disneyland... eating Grey Stuff Gâteau (which they spell "Gateâu") and Gaston's Brew. Nobody seems to know what that meant. Well... "Grey Stuff" is something served to Belle in Beauty and the Beast...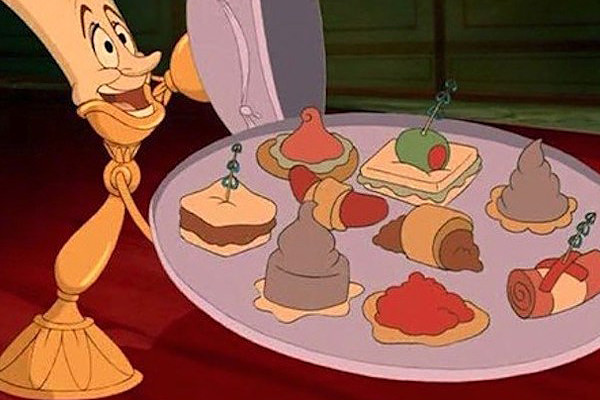 This is what the real-life version looks like from The Red Rose Taverne in Disneyland's Fantasyland (a temporary restaurant re-dress in celebration of the live-action Beauty and the Beast movie coming in March...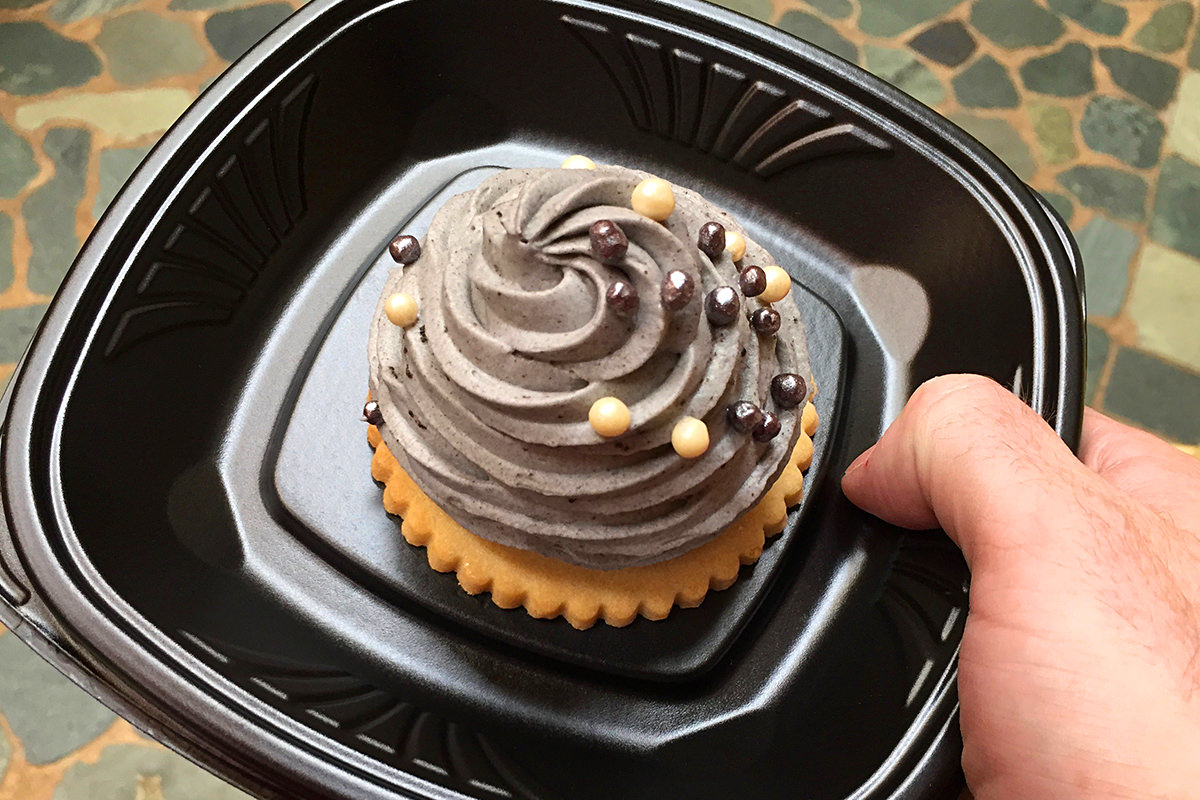 It's a white chocolate mousse that's been tinted grey then heaped on a small red velvet cake that has raspberry in it...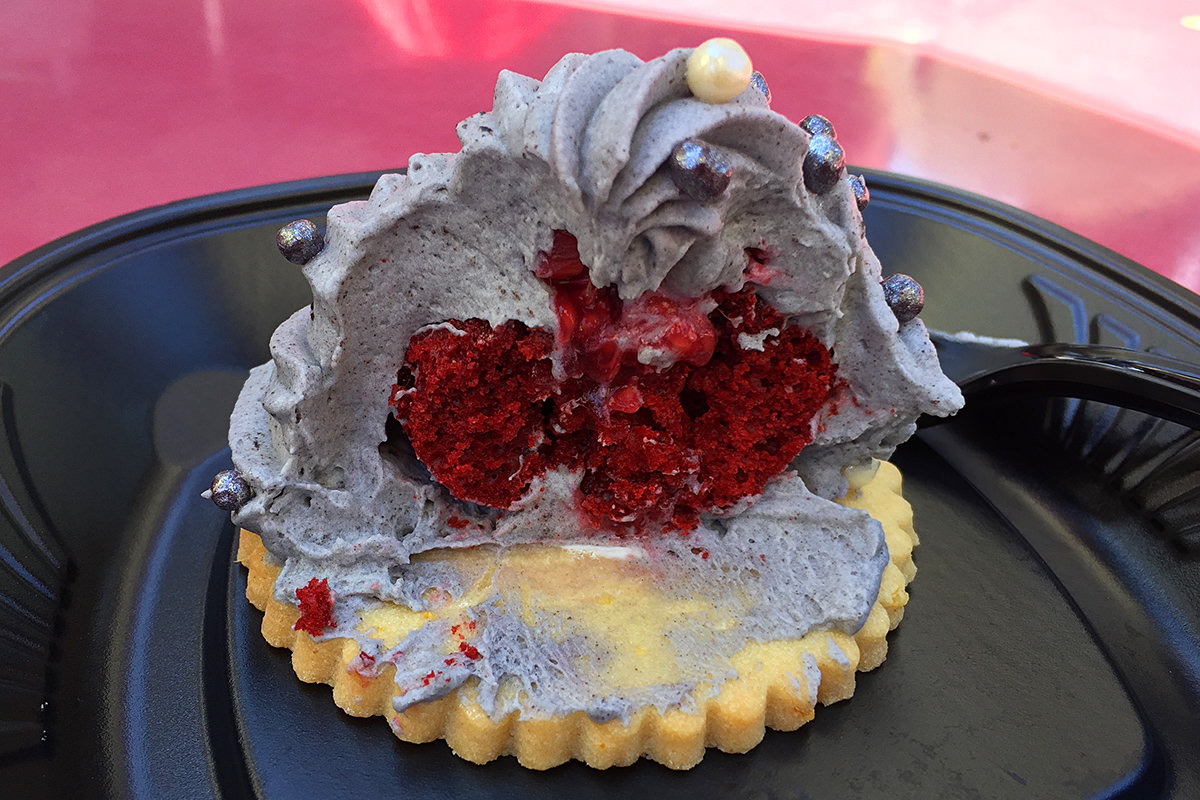 It comes piled on a shortbread cookie that seems to have a rose drawn on it?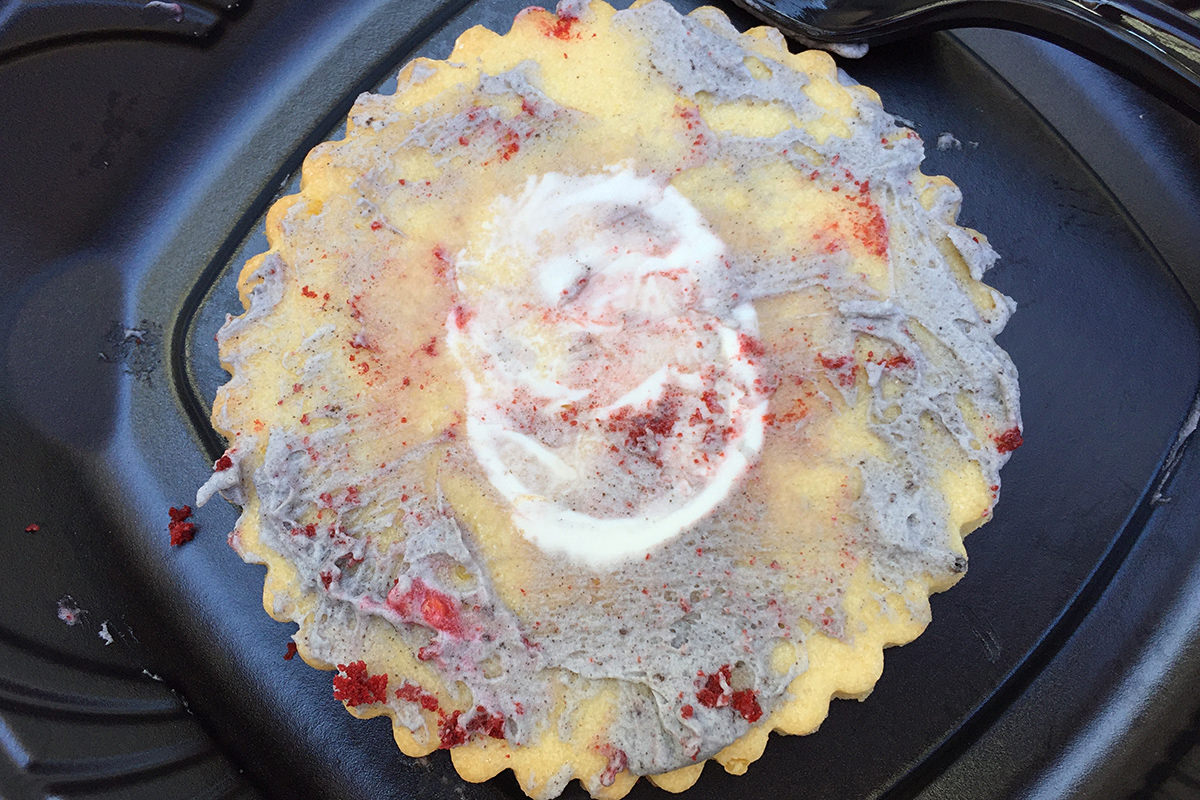 It's not too bad. The cookie is dense and bland rather than buttery and flakey... and the whole ordeal is too sweet for me... but it's totally edible. Gaston's Brew, on the other hand, is excellent. It's apple-mango juice that's topped with a passion fruit foam "head." Something I'm going to have to try and make at home.

• Magical Morning. One of the benefits of buying your ticket to Disneyland online is that you get a free "Magic Morning" on tickets for three days or more. "Magic Morning" means that you get into the park an hour before opening. In my case, that meant 9:00am instead of 10:00am. This used to be available only to registered hotel guests at one of the Disney hotel properties... but now anybody can get it. The problem being that now anybody can get it. Which means the park gets just as crowded just as quickly as it would without magic morning. Sure you might get one or two rides in at a reduced wait time, but it's hardly the deal it used to be. I got to ride Space Mountain in 20 minutes instead of 60... but after that the lines were right back to normal. Bummer. I'd be pretty pissed if I were a hotel guest counting on this perk.

• The Sign. I could spend hours just wandering around Disneyland looking at the beautiful signage that's displayed everywhere. It's not as fun as Big Thunder Mountain Railroad, but it certainly beats standing in lines all day. My favorite signs are in Adventureland. So many beautifully-carved pieces...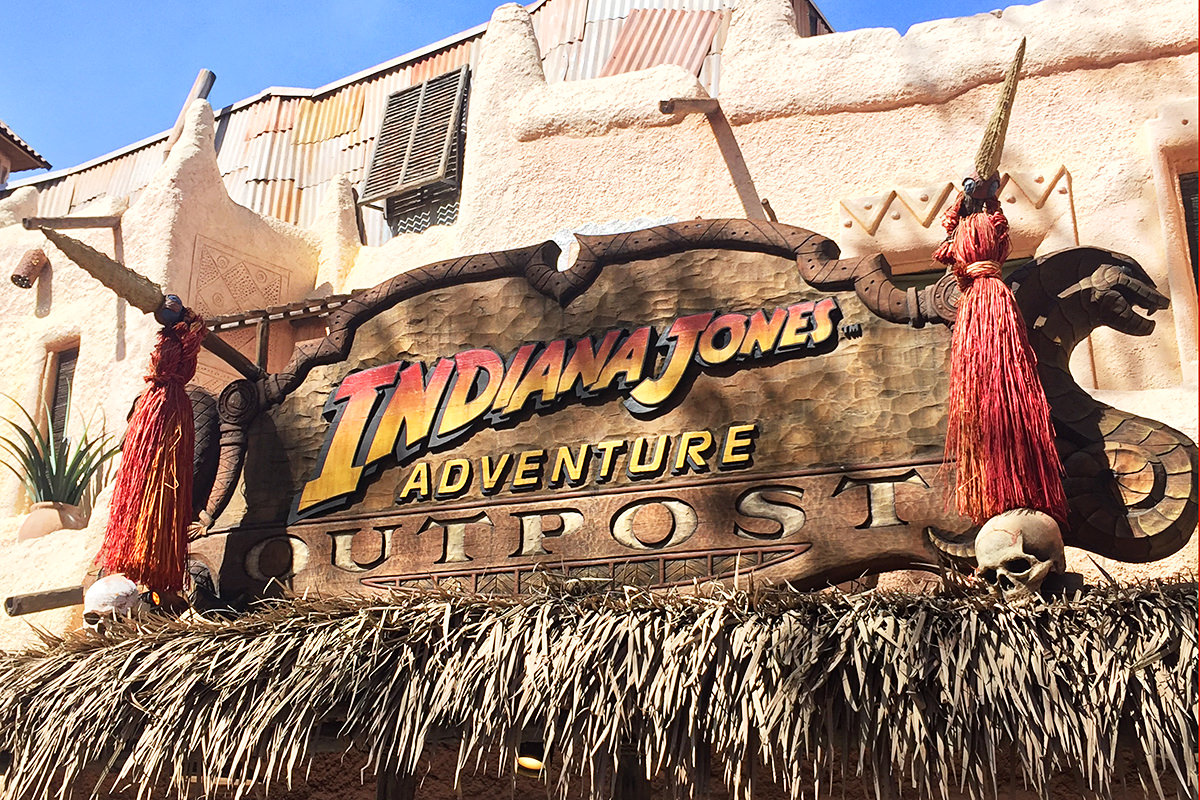 But it's not just the extravagant larger signs that are given such detail. Even small signs... like numbers on a door... are beautifully themed for the area they occupy...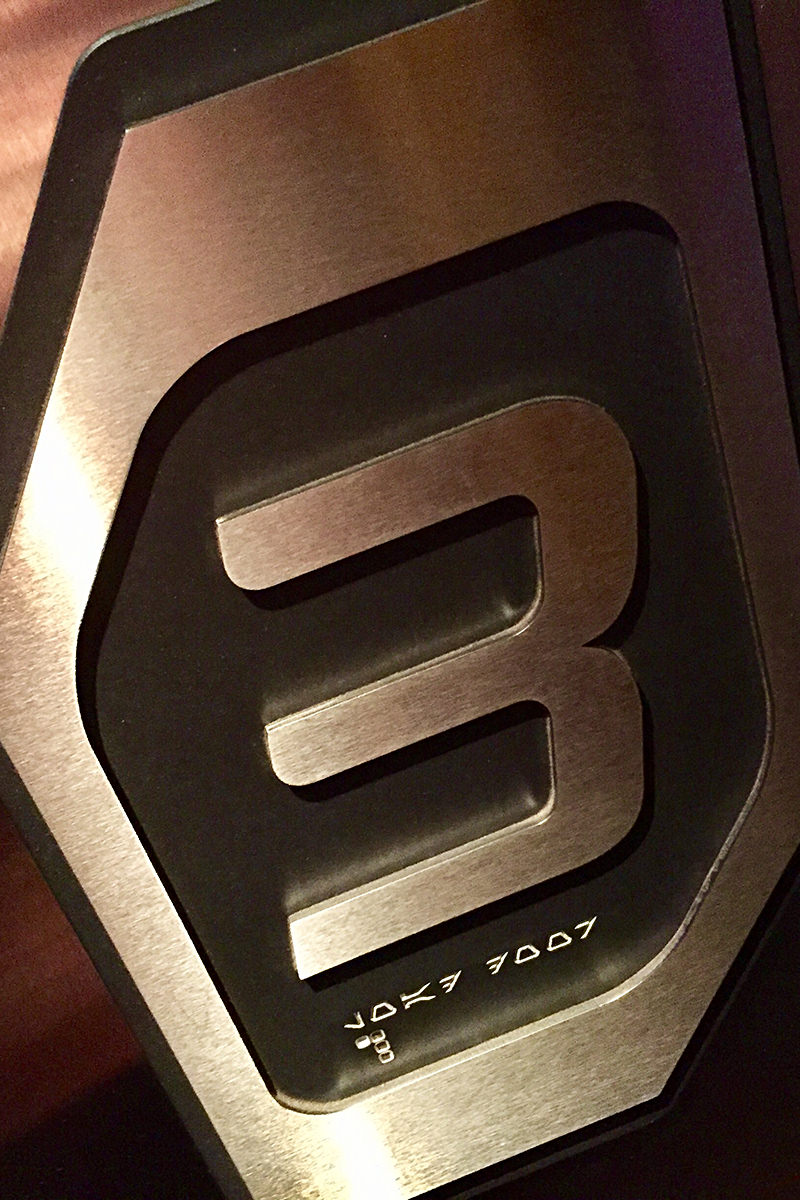 Even throw-away signs from an exit queue are painstakingly designed...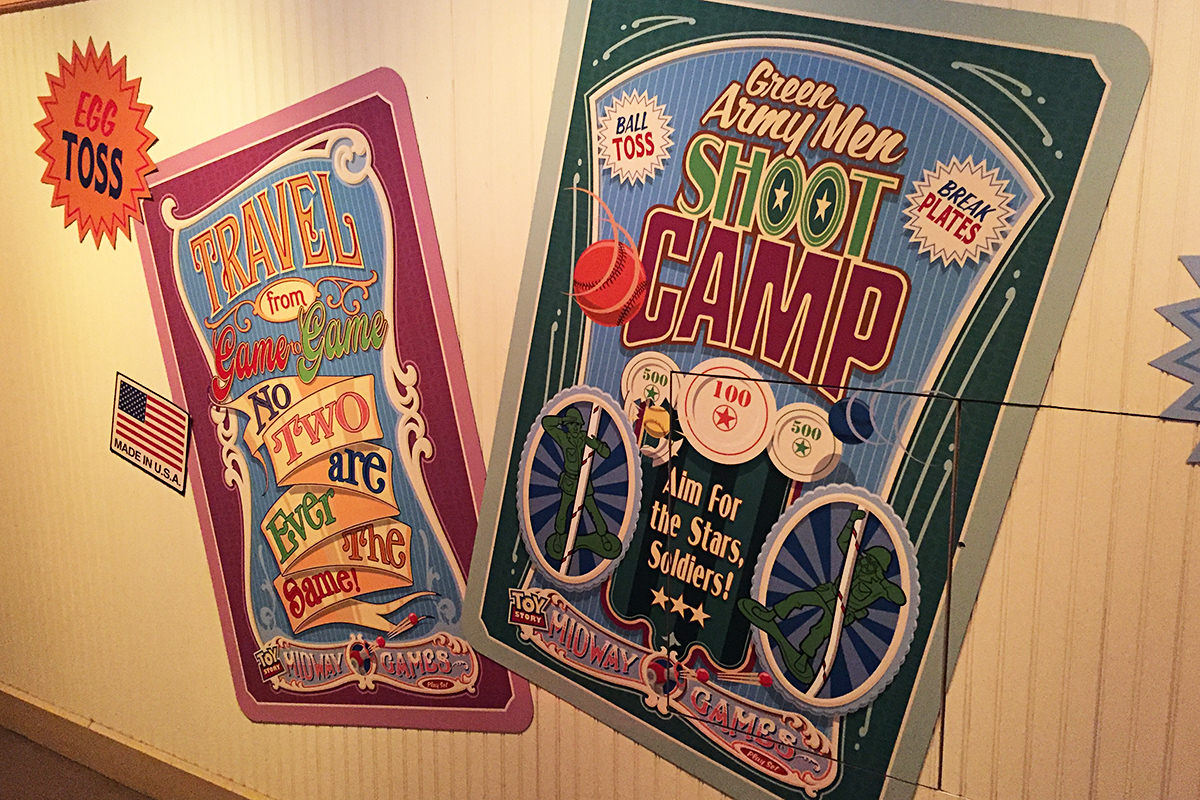 And every exterior sign is beautifully-crafted, of course...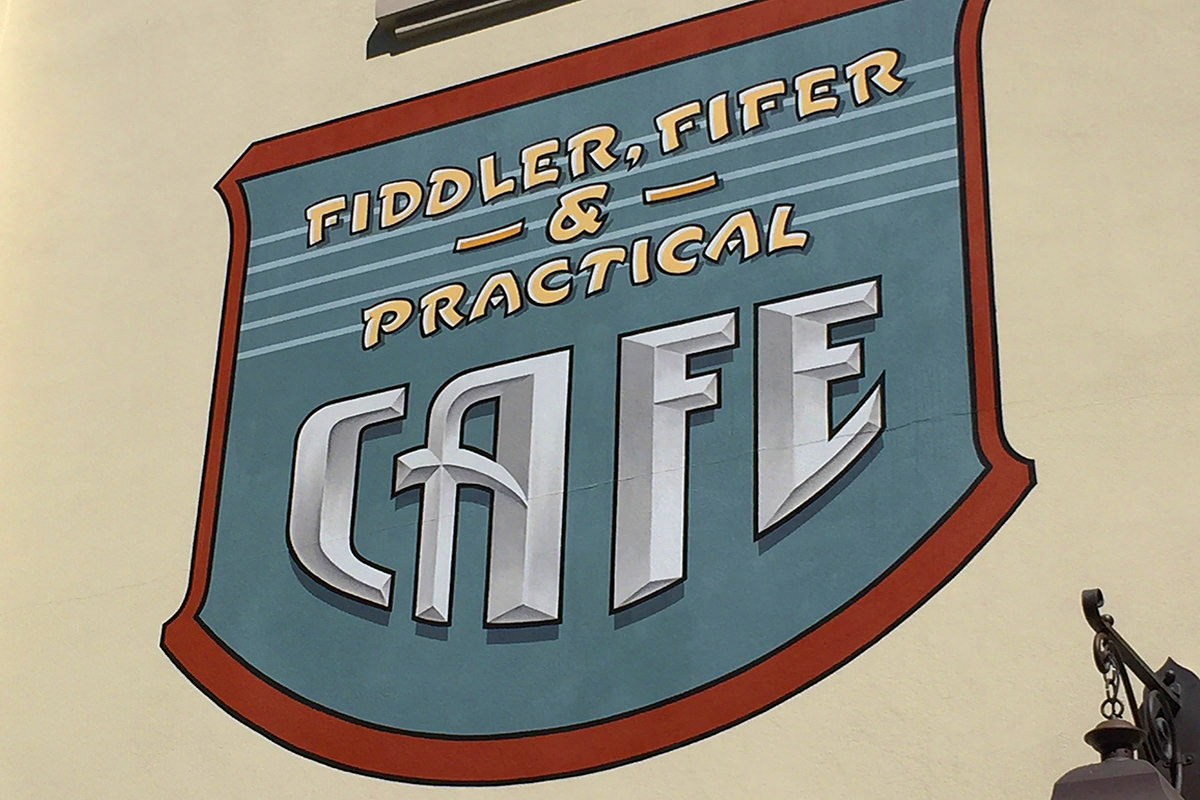 So... next time you're at one of the Disney theme parks, stop for a minute and look for the signs. They're an attraction all on their own.

And now? Heigh ho, heigh ho, it's off to work I go...