Number 6,438 in my list of SHIT APPLE DOES THAT NOBODY FUCKING ASKED FOR: Apple Mail Inline Link Preview.
Who the fuck thought that this useless fucking PREVIEW OF NOTHING is needed, desired, or in any way helpful? It's like... here's a link to a Facebook page, and Apple removes the link to put a HIDEOUS BIG-ASS LINK LOGO IN THE MIDDLE OF YOUR EMAIL...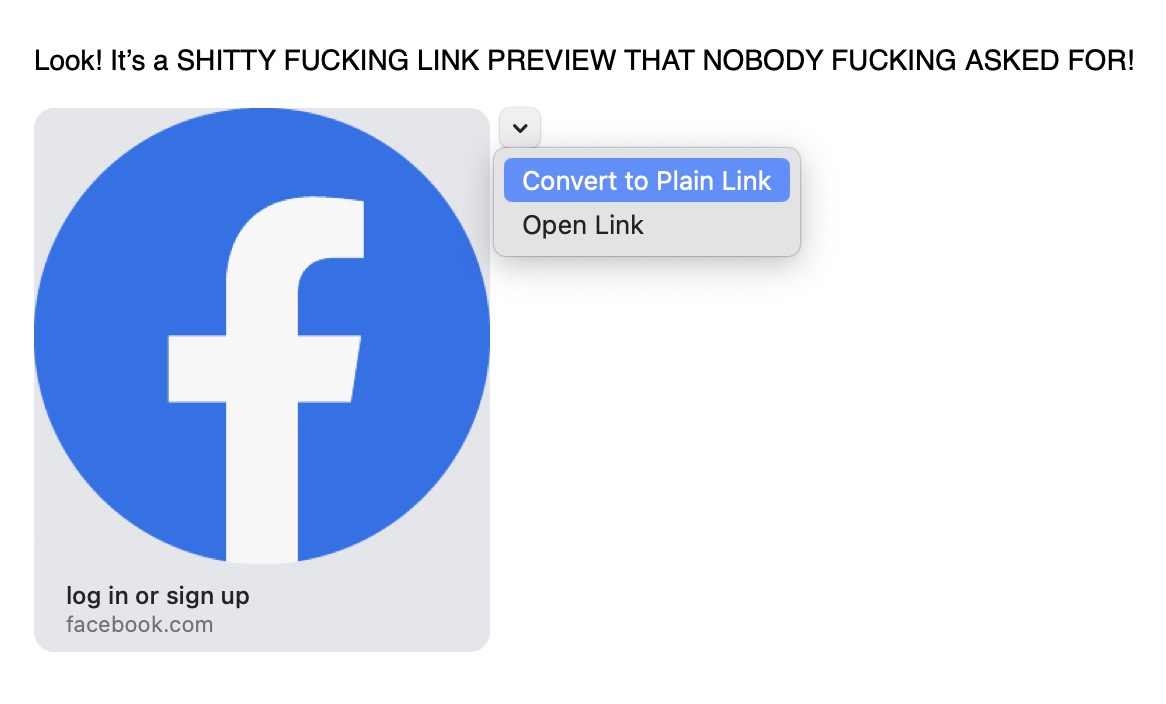 And, of course, because this is fucking Apple, there' no way to turn this shit off by default.
Oh no. You have to right click and tell it to go back to a sane "plain link."
God I am so sick and fucking tired of this kind of crap. It's only slightly less annoying that Adobe changing the way shit has worked FOR DECADES with no way to go back to the original behavior. Or the way that they randomly switch between origin-zoom and scrubby-zoom in Illustrator with no way to force a default. Typical. It's like... PICK ONE. I don't give a shit which way you go... JUST FUCKING PICK ONE!