Posted on February 18th, 2018

I was lying last week when I said that Spring was just around the corner, because Winter reared its ugly head again this weekend... so better really prepare yourself, because Bullet Sunday starts... now...

• Camera Historica! As somebody who loves photography, loves cameras, and loves history, the story of Sean Flynn's Leica M2 camera is an amazing read. It's a short read, and you should stop reading this and go take a look right now...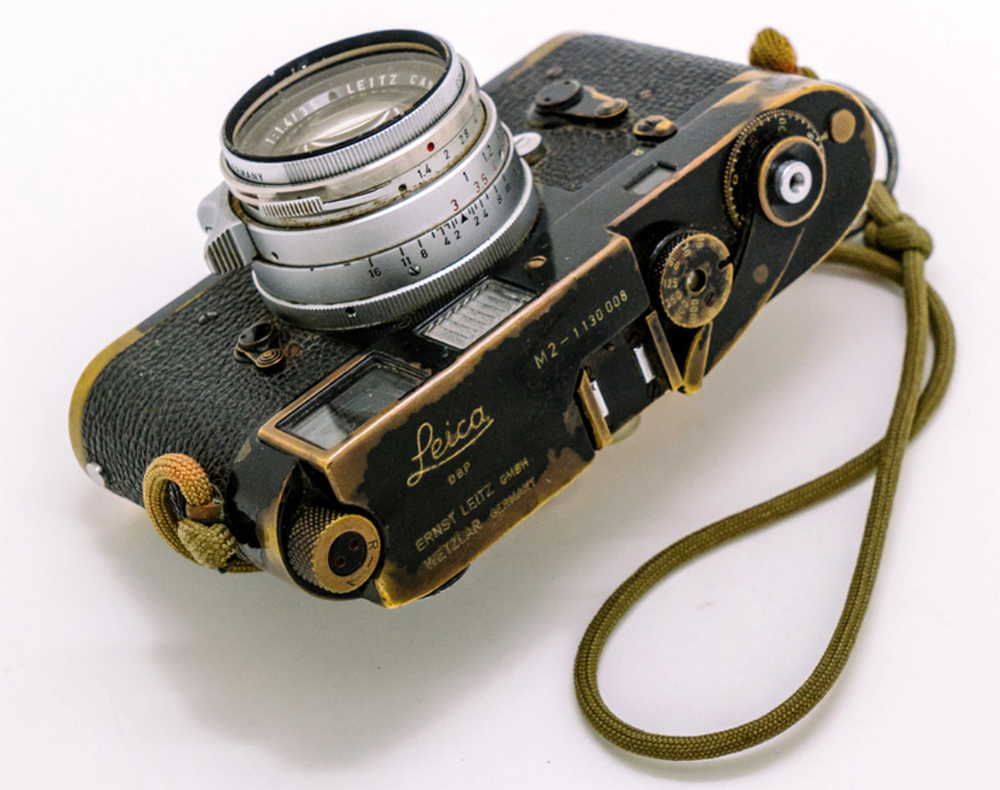 After reading this article, I started Googling Sean Flynn because he sounds like such a fascinating person. Turns out he absolutely was. The son of Errol Flynn and Lili Damita, he had an interesting life, a mysterious death, and everything in-between was an effort to forge his own path and find his own way. If you'd like to read more, this article is a good start.

• Black Panther Fever! If you're playing LEGO Marvel Super-Heroes 2 (and why wouldn't you be?) then you must get the Black Panther DLC immediately. If not sooner...
I was hoping for an actual Black Panther movie LEGO game, but I guess this will have to do.

• Pneumatic! Well this is scary. If you only knew the number of times I've rested my pneumatic nail gun on somebody's head... I never thought that it might be dangerous! You learn something new every day!
And, as an aside... ZOMG! DID YOU GUYS KNOW YOU'RE NOT SUPPOSED TO EAT TIDE PODS? IT SAYS SO RIGHT ON THE PACKAGE!! WHO KNEW?!? So much is coming to light now that I've started reading stuff!

• Chaotic Neutral! Every once in a while I fall down the rabbit hole of YouTube videos. And it's not always just cat videos I'm watching. I stumbled upon this one, which is pretty epic...
This is one of those situations where I'm not sure exactly how to feel after having seen it. I definitely agree that it's the perfect way to explain "Chaotic Neutral" to somebody who isn't familiar with Dungeons & Dragons.

• Netflix Binge! I had to work this holiday weekend, but while I was working at home I had Netflix running. Every once in a while I feel the need to watch the service between Marvel shows and seasons of One Day at a Time so that I don't feel bad about paying the monthly fee. Here is what I watched...
The Joel McHale Show. ZOMG! Netflix has essentially brought back Talk Soup and it's glorious! I didn't realize how much I missed this show. Guest star cameos galore! Hilarious television fun.
Playing it Cool. After watching Chris Evans just kill it in Gifted, The Losers, and as Captain America in all the Marvel movies, I was interested in seeing what else he's been up to that I might not have seen. Playing it Cool was the first I came across. I'm not into RomComs, but have to admit that this was pretty good. Kinda had a different perspective, despite being predictably predictable.
Before We Go. Another Chris Evans movie and his directorial debut. So awful. An impossibly long, drawn-out mess of a movie that is boring to a fault, despite having some amazing acting by Evans and Alice Eve. What's sad is that I think Chris Evans would make a hell of a director... he just needs much better material.
The Cloverfield Paradox. I haven't been impressed with any of the "Cloverfield" films, despite critical acclaim, and this was really no different. The latest installment seems a mishmash of much better films and is just so weak in story and character development as to kill any investment the horror aspects of the film. A complete dud.
Tamborine As a huge fan of Chris Rock, I was excited to see new standup after so long. He's got a lot to say and he says it all. As always, he's funny and painfully socially relevant.
A Futile and Stupid Gesture. I admit I took a look at this movie just because I'm a fan of Will Forte and didn't bother investigating anything about it. Turns out it's the story of the rise and fall of National Lampoon Magazine and Doug Kenney. Surprisingly entertaining and well worth watching.
Burnt. Bradley Cooper seems to have dropped off the radar after some very high profile films, and I completely missed this movie where he plays a talented chef who implodes, then tries to work his way back to fame and glory by earning a third Michelin star.

• Skippy! And speaking of Chris Evans in The Losers, this scene is pretty much perfect...
Such a great character from such a great movie... I wish they would make a sequel.

Later, bullet gators!
Posted on February 11th, 2018

Spring is just around the corner... so better prepare yourself, because Bullet Sunday starts... now...

• Priced to Move! And... Blade Runner 2049 just dropped to $15 on iTunes. Knew it wouldn't stay at $20 forever given how badly they need to make up for the poor box office showing. Such a shame. I loved this movie. Yes, it ran a bit too long in parts and was in desperate need of further editing, but it ultimately pays off I think. Beautiful film...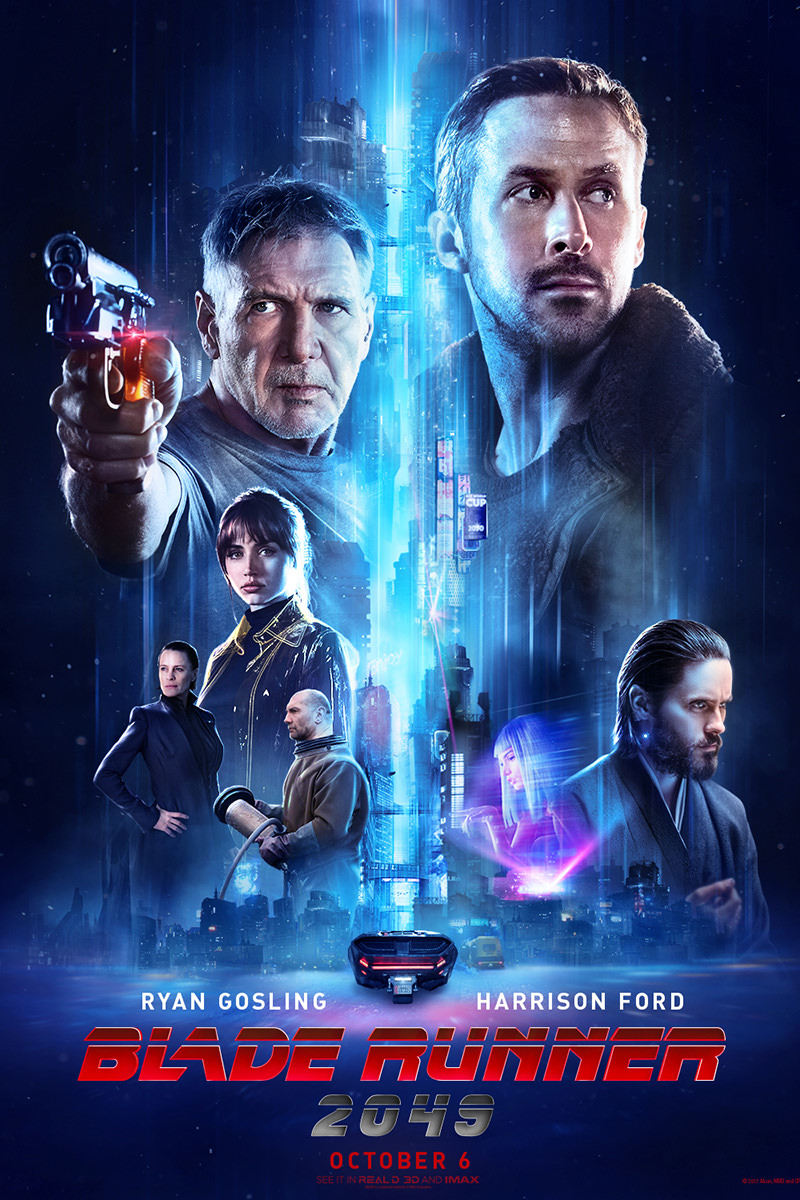 The sound mix on Blade Runner 2049 is one of the best I've ever heard. Completely immersive, and all channels are beautifully distinct or blended as required. My cats are more than a little confused by the effectiveness of the spatial sound.

• No! Got a call from the Democratic party this past week wanting donations. My response? "Democrats representing my state are running off lobbyist money and obviously don't need my help. Why don't you go ask Patty Murray's Big Pharma friends for money and leave me the hell out of it. Take me off your call list and never, EVER call me for money again." Hopefully that will scare them off, just like I've already scared off the Republicans. Since I am not party-affiliated and vote for /donate to both of them, I have double the bullshit to deal with. I will never allow a political party to send my money to corrupt assholes in the pocket of lobbyists... from now on, I donate to specific candidates I feel are worth it. Not that there's many of them left.

• Good! Despite the fast that The Good Doctor was created by David Shore, I held off watching it because I have a friend whose son is autistic, and I don't like the idea of the struggles that autistic persons go through being exploited for entertainment. Then this past week I finally decided to take a look and was just amazed...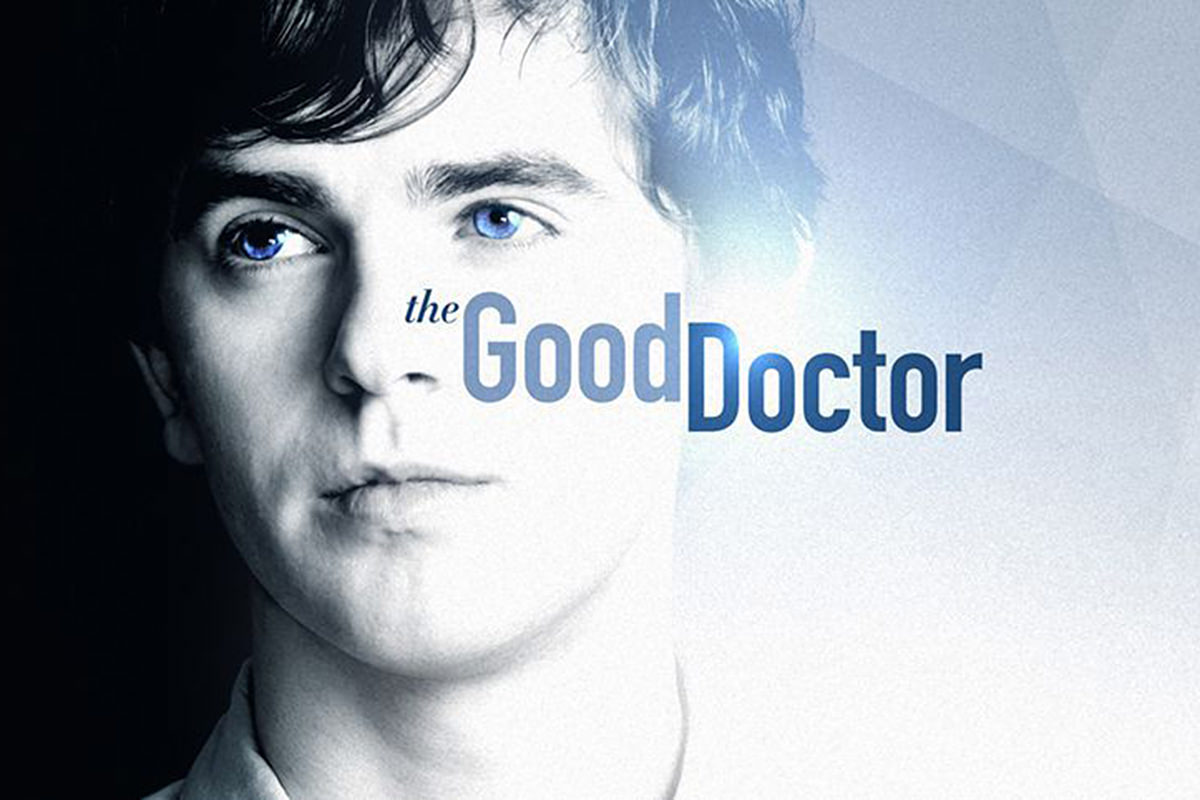 It's a very good show and didn't seem exploitative at all. I binged all 14 episodes I had. If you're not watching and like medical dramas, it's worth a look.

• Bio! And speaking of good television shows... iTunes has a free preview of A.P. Bio which stars Glenn Howerton (It's Always Sunny in Philadelphia and That 80's Show) as a teacher who is stuck in Ohio once his Harvard dream job passes him by. The result is actually funny... but also smart and even touching...
These things always look so stupid. When they turn out to be more than that, it's such a pleasant surprise. Patton Oswald is just the icing on the cake.

• Jones! And it seems as though Netflix will be keeping my monthly fee for.a while longer... new Jessica Jones is coming next month...
It's been revealed that Disney has no plans to take over the Netflix Marvel shows and move them to their new streaming service. Thankfully. Don't fix what's not broken. The Netflix shows are mostly awesome, unlike the ABC Television shows which suck ass.

• Unmolded! When I had my home renovated, I hired a fairly pricey contractor because I didn't want crap falling apart after a year. For the most part, I think it was a smart move... though there are some details of their work that pisses me off. Primary of which is the shitty molding installation.
My home has rounded "California Corners" which I hate hate hate. Mostly I just don't like how they look. But also because it made finding molding so difficult that I had to have it all custom made to get the clean and simple look I wanted. It was more money than I wanted to pay, but whatever.
Except... the installation was shitty. The corners were just slapped on there with no attempt made to blend the seams. I caught some of them before painting and sanded them a bit, but most of them had already been done and looked like this...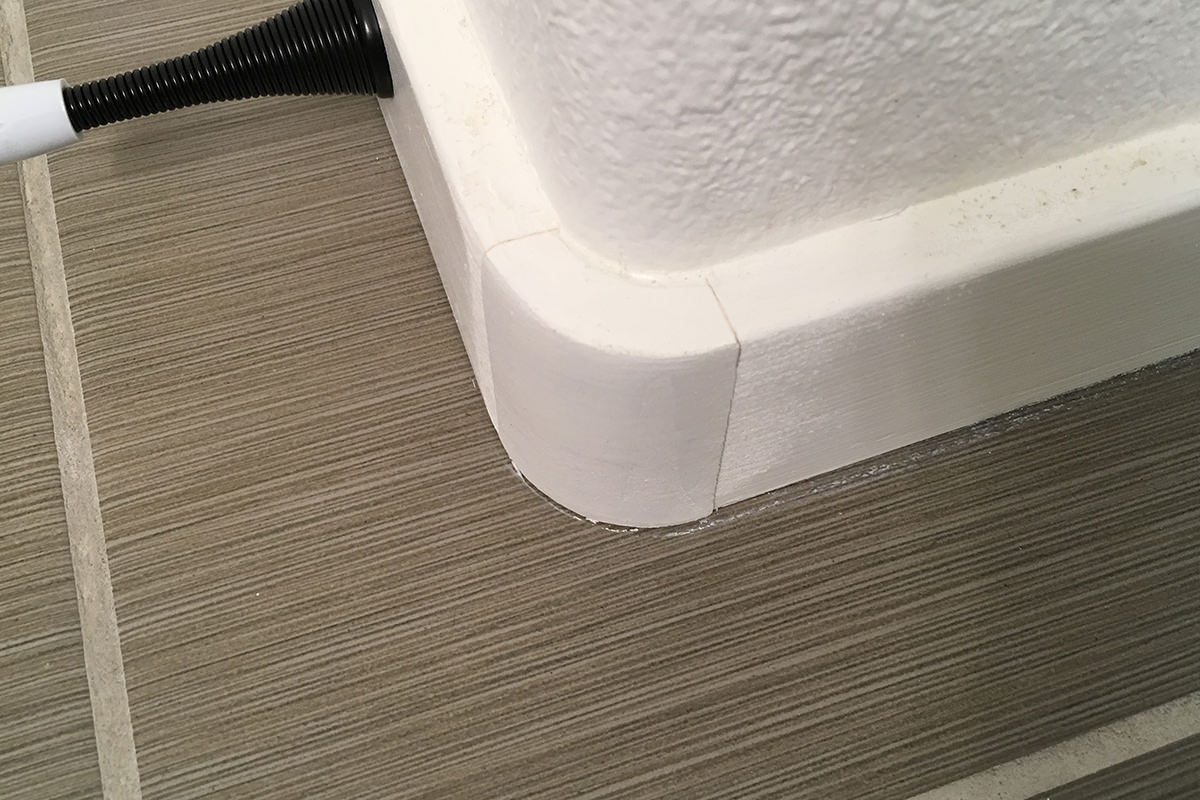 What chaps my ass is that it would have taken minutes to fix this before painting. But, since it wasn't fixed, that means I have to spend considerable more time sanding them out while making sure I'm not damaging the wall or floor...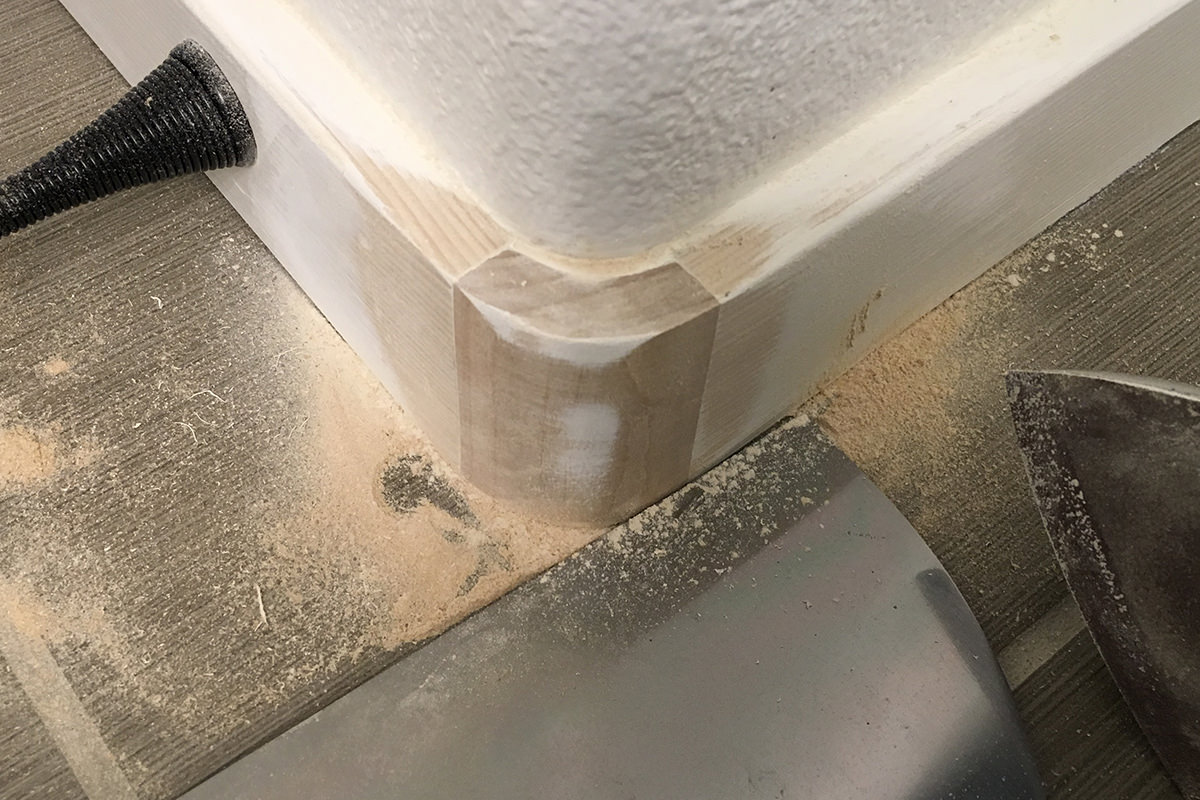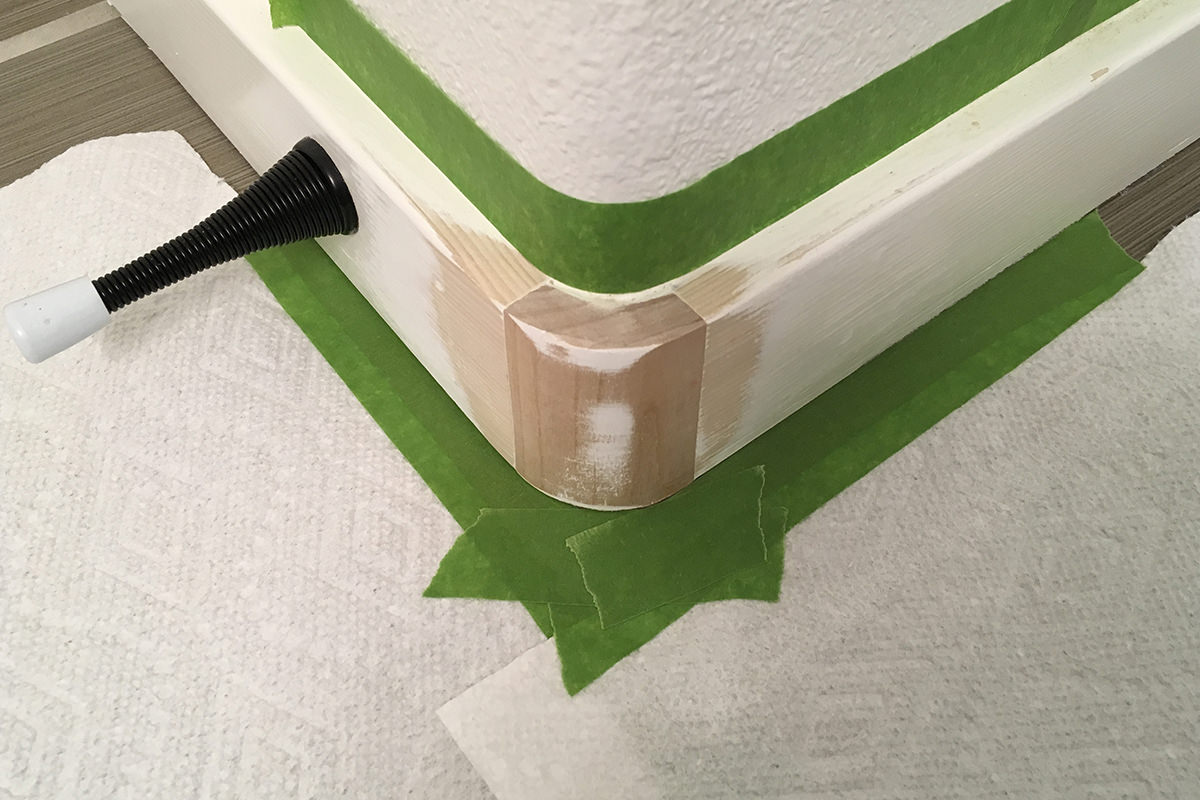 But the result is worth it. I'm just one more coat of leveling paint (after the first coat dries) to the seamless molding I should have had from the beginning...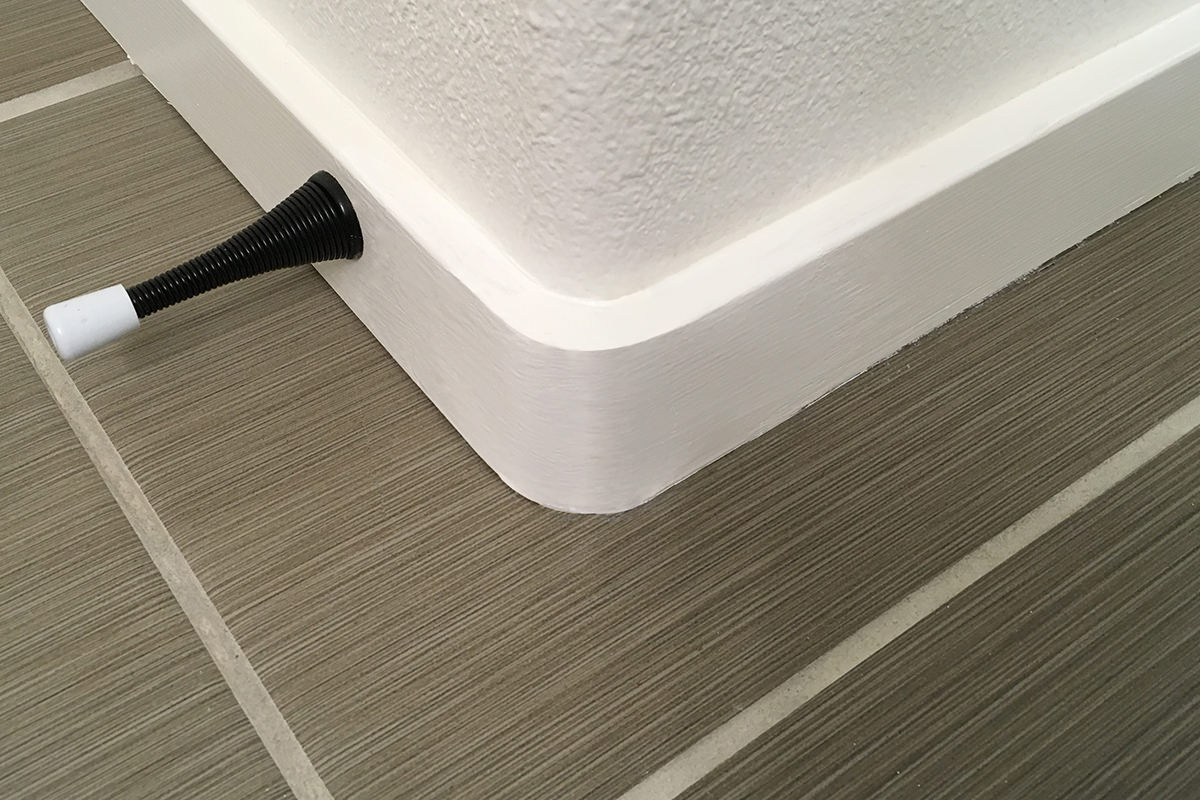 One down, eight to go.

Until next Bullet Sunday, enjoy winter's last gasp...
Posted on August 20th, 2017

There actually is something interesting happening before the eclipse tomorrow, because an all new Bullet Sunday starts... now...

• Defenders! How is it that Netflix can be so damn flawless when casting every single character in every single Marvel series and in writing every single character in every single Marvel series... except when it comes to Iron Fist? Danny Rand is written horribly. The actor playing him is a terrible fit for this character. I could barely make it through the Iron Fist series, and now the character made it tough to get through the newly-released Defenders series too...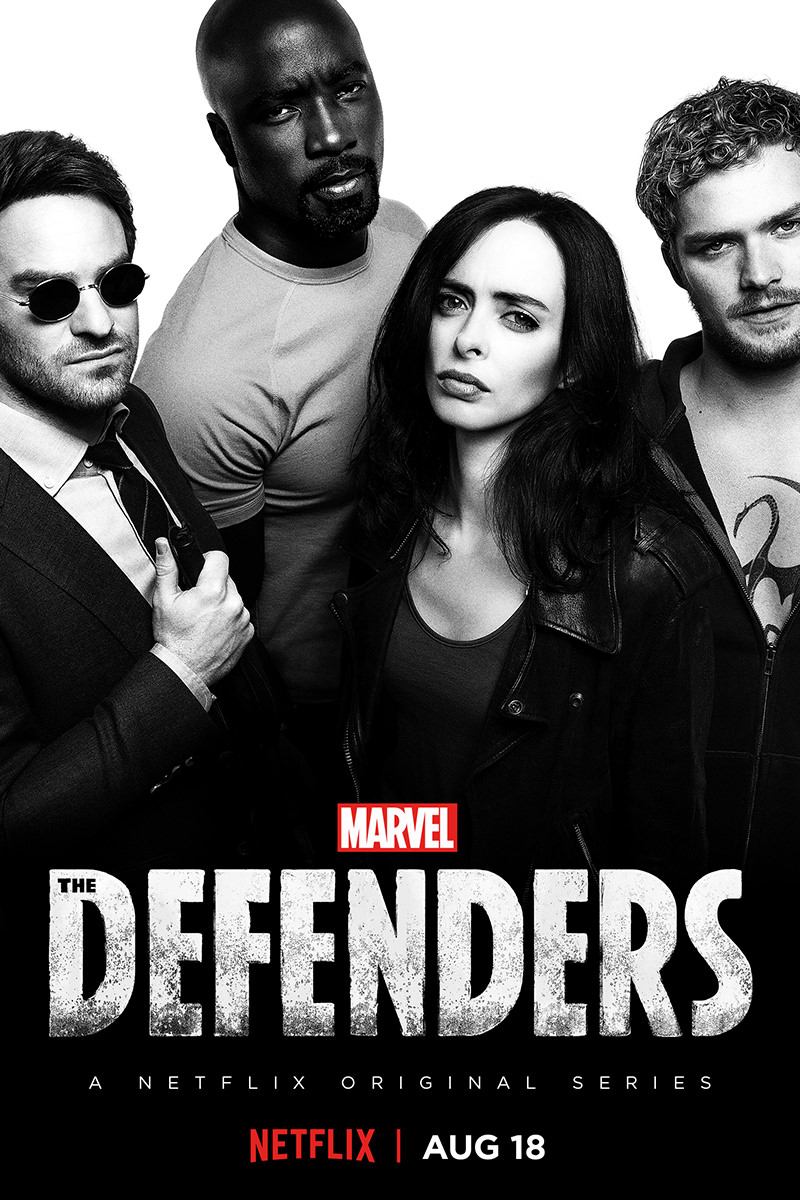 Every single time Iron Fist appears in The Defenders, everything that's moving forward so beautifully grinds to a halt and turns to shit. I mean... holy crap... they got Sigourney Freakin' Weaver, who elevates absolutely everything she appears in (including The Defenders), but even she is not going to be able to save this show when such a key piece of it is shit. There was a scene between Luke Cage and Danny Rand... fucking "Heroes for Hire" that we've been dying to see... and Mike Colter is just killing it as Cage while Finn Jones can't seem to deliver a single line with any conviction or semblance of skill. It's like he's trying to channel Keanu Reeves, which wouldn't be horrible... EXCEPT HE'S CHANNELING KEANU REEVES FROM BILL & TED'S EXCELLENT ADVENTURE. GAAAAAHHHHHH!!!!!
Look, I'm sure Finn Jones is a capable actor in other roles, but his take on Iron Fist sucks. The character takes a solid 5-star show and knocks it down to four. I hope they end up doing another Defenders... the idea is too good not to... but diminish, eliminate, or replace Iron Fist with something that's a better fit. Please. ☆★★★★

• Trolls! This. Is. Fucking. Genius.
I hope it catches on.

• Fake President! Making America... uhhh... great?... again?
So... Trump actually is accomplishing more than any other president! Finally, a truth!

• Ahnold! Just as an FYI... THIS IS HOW YOU FUCKING DO IT...

• Punch It! Seriously. I'm sick of this bullshit. We fought a fucking WORLD WAR over this. There are not "two sides" to this position. There is no "just as bad" when it comes to this. There is no confusion as to the appropriate response. We have memorials... history books... and a shitload of movies that make it quite clear...
Nothing less than 100% unapologetic, uncompromised, unconditional condemnation of white supremacists and Nazis is ever acceptable. If you don't fucking get that, then you have no business being president. Hell, you have no business calling yourself "human."
I mean, Jesus Christ... IT'S THE FUCKING NAZIS HERE!!!

• Dropt It! In a feeble attempt at ending on a positive note, this is must-see TV...

Annnnnd... I'm spent. No more bullets for you.
Tags:
Bullet Sunday
,
Dumbassery
,
Marvel
,
Netflix
,
News
,
Politics
,
Television
,
The Defenders
,
Trump
,
Trump's America
Categories:
Bullet Sunday 2017
,
News – Politics 2017
,
Television 2017
—
Click To It:
Permalink
—
1 Comment: Click To Add Yours!
Posted on May 23rd, 2017

Even through the pain-medication-induced haze I was mired in, sleep last night was fitful.
Around 4:30am the pain medication wore off, so I reluctantly downed another pill in the hopes that I might get a bit more rest before having to go to work. Unfortunately, my body was not having it. Sleep is pretty much impossible when you can't get comfortable, and I was about as uncomfortable as I could be.
And so I turned on Netflix with the plan of distracting myself to sleep as the medication hit. The first thing I see? Hasan Minhaj has a comedy special out called Homecoming King. I love the guy on The Daily Show... really love the guy for his work at the White House Correspondents' Association Dinner... and thought it was worth a shot.
It ended up being one of the best things I've seen...
Seriously. If you are a Netflix subscriber, stop reading this and go watch it. If you are not a Netflix subscriber, then start your free trial and watch it. If you have already burned your free trial, then bite the bullet and pay the $8 to watch. Because Homecoming King is everything you could want in a comedy show... funny, smart, painful, charming, hopeful, devastating, educational, sad, witty, and beautiful.
But mostly funny. Which was the vacation I needed right now.
Because the minute I turned off the TV and checked into The World... I saw coverages of the bombing in Manchester and that Roger Moore had died.
I've run out words when it comes to news of yet another terrorist attack. Except to say that I can't fathom the hatred that fuels somebody to bomb a venue that was filled with kids. It's a horrific act that has me wondering if this planet is quickly getting to a point that it's beyond saving. That any of us... even a terrorist... can do something like this... the case for humanity's continuing existence just gets weaker and weaker.
And then there's 007.
They say that the James Bond you like best is the one you grew up with. For me, that was Roger Moore.
Not that I knew anything about James Bond when I was a kid.
But then come 1977, Star Wars was unleashed on my 11-year-old brain. Needless to say I became completely obsessed, and was so hungry for more sci-fi space opera that I was tuning into anything that even hinted Star Wars. Including the James Bond film Moonraker in 1979. Which sealed my fate as a huge James Bod fan as well...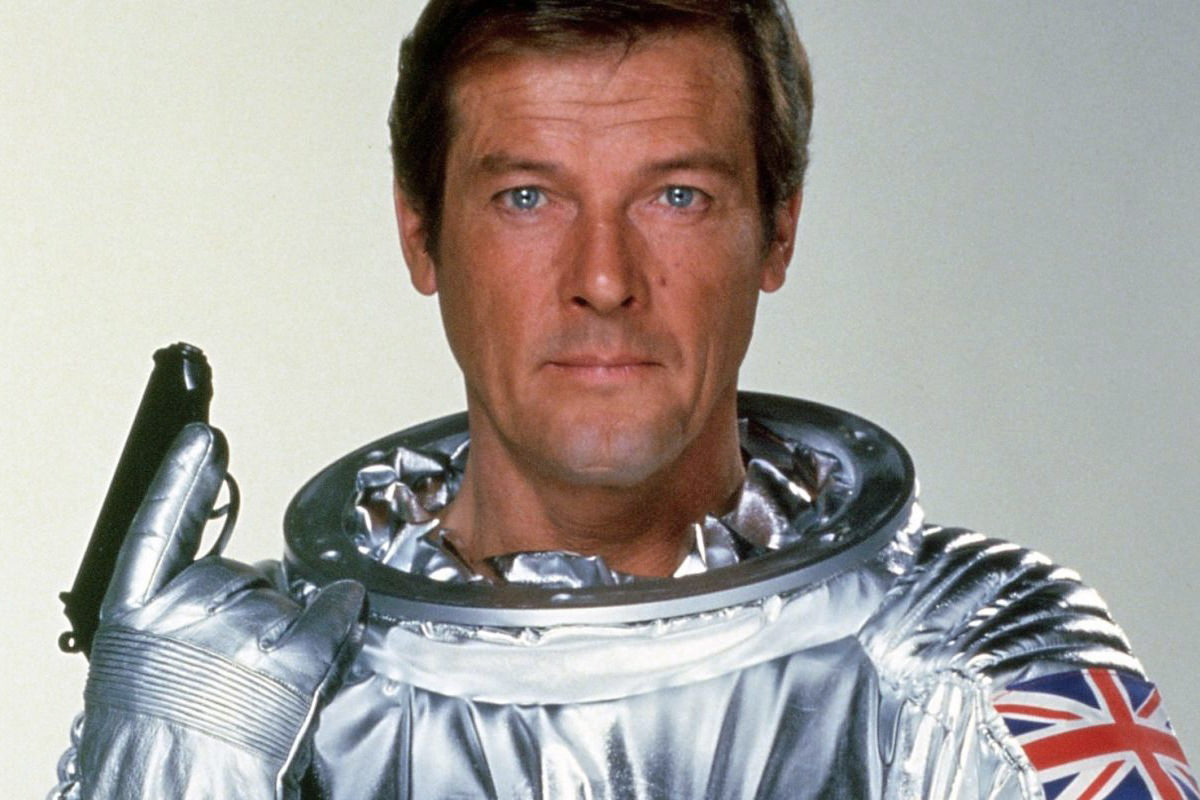 Yes, yes, I know Moonraker is not rated very highly in the Bond canon, but I loved it. I still do. I loved it so much that when VHS rentals were ushered in with the 1980's, my family would rent that giant VHS player so I could see all the Bond movies I had missed. Which, for me were Live and Let Die, The Man with the Golden Gun, and The Spy Who Loved Me. I never much cared to see the Sean Connery films because Roger Moore was the Bond I knew.
Then we got more Moore with For Your Eyes Only (still one of my favorites!), Octopussy (not one of my favorites), and finally A View to a Kill (with the incomparable Grace Jones and a made-for-Bond-villain Christopher Walken!). And while I eventually grew to love Sean Connery's films... enjoy Pierce Brosnan's films... and rekindle my love of the ultimate spy when James Bond was reimagined for a modern world with Daniel Craig... Roger Moore will always be the James Bond to me. Say what you will about his take on the character, it was always entertaining.
Not that Roger Moore defined himself by the character he played. He spent decades working with UNICEF and other children charities. He also used his celebrity to fight against animal cruelty, and is credited with getting foie gras removed from British store shelves (a food born out of horrendously inhumane treatment of ducks and geese).
Sir Roger Moore, you will be missed.
Posted on December 29th, 2016

And now is that special entry where I wrap up MY FAVORITE TV SHOWS OF 2016!
Which was kinda difficult to narrow down because alternate programming from studios like Netflix and HBO are changing the game.

THE TWELVE BEST...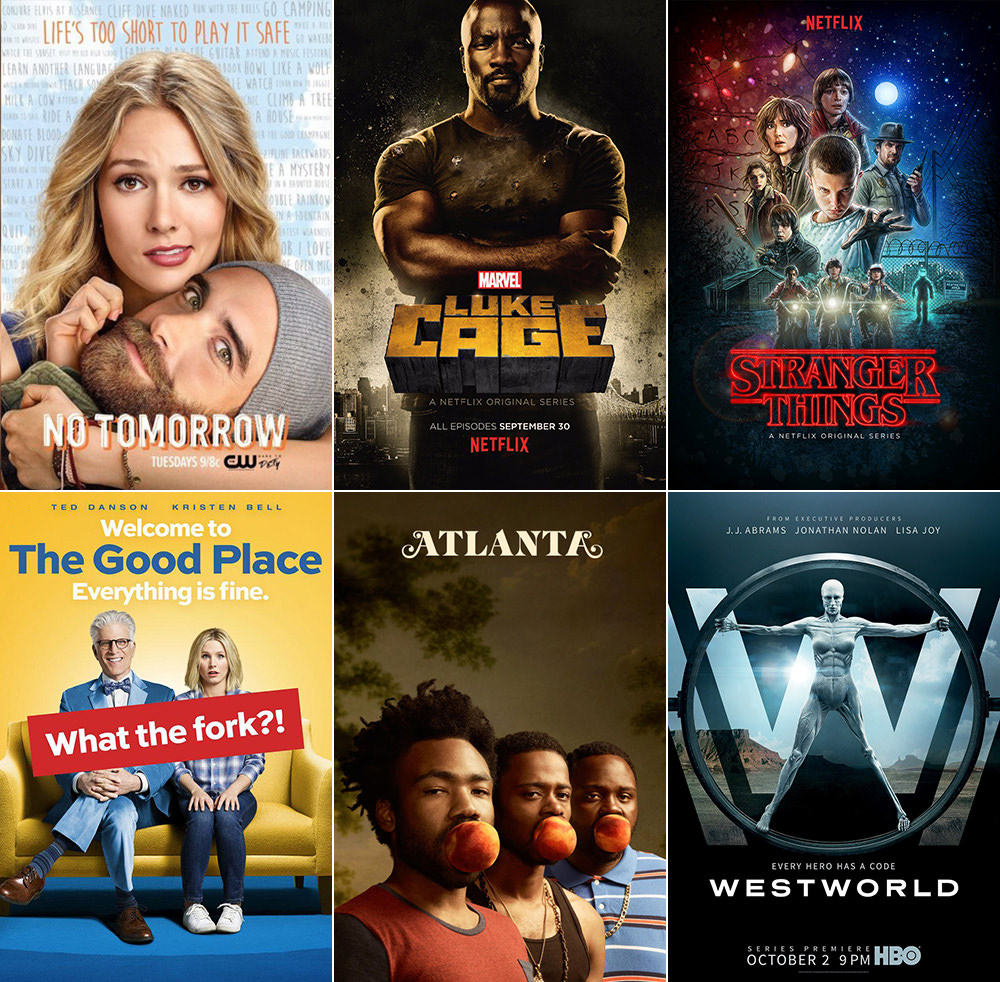 #1 No Tomorrow (The CW)
Girl falls for boy. Boy believes the world ends in eight months. They learn to live like there's no tomorrow while falling in love. Easily my favorite show currently on television, it's not just the central romance that's worth watching. The secondary characters are all fully-realized and equally interesting.
#2 Luke Cage (Netflix)
Sweet Christmas! After the genius of Netflix's take on Marvel's Daredevil and Jessica Jones, I was expecting that Luke Cage would be good. But not this good! It's just so wonderfully fresh and different... largely in part to the strong presence of its Harlem location and a jazz-appropriate soundtrack. And don't get me started on the flawless casting... Mike Colter IS Luke Cage! Adding Alfre Woodard to the mix is just gravy.
#3 Stranger Things (Netflix)
I ignored this show when it first appeared... until everybody and their dog started telling me I should watch it. The fact that it's so 80's nostalgia perfect would be reason enough for me to love it, but the story is actually pretty darn entertaining... kind of a cross between ET and The Goonies with spooky overtones. How the Duffer Brothers managed to get a team of young actors this good is almost a bigger mystery than the show. Then they added Winona Rider, which is all you really need to know.
#4 The Good Place (NBC)
I fully admit that I did not warm to this show quickly. But I stuck with it because Kristen Bell is a national treasure and everything she does is entertaining. Then the show found its footing and I fell in love with it. The humor of Kristen Bell's character ending up in "heaven" when she really should have gone to "hell" is fluid... almost ethereal in spots... but then it turns a corner and it's punching you in the face. And that's what makes the show so special. No show made me laugh in 2016 more than this one.
#5 Atlanta (FX)
Is there nothing that Donald Glover can't do? I didn't really understand what the show was about, but tuned in just to see what Glover was up to (he was half of my favorite thing in Community). So glad I did. Atlanta is seriously good television that has some of the most amazing, depth-filled characters you'll find. It's got humor to it, but it's a stabbing kind of funny that doesn't detract from the story. If you haven't given the show a try, just watch that first episode and try not to get hooked.
#6 Westworld (HBO)
When I found out that Anthony Hopkins and Ed Harris were attached to HBO's Westworld remake, I was intrigued. Actors of this caliber do not tend to gravitate towards shit. Then I saw that other terrific talents such as Evan Rachel Wood, Thandie Newton, and Tessa Thompson were onboard as well. What was going on here? I had to know. Turns out that HBO got a fantastic, mind-bending, thought-provoking story that is worth watching. Beautifully shot and having true depth to it, Westworld opens the discussion about whether man can be destroyed by his own creation... and whether that's actually a bad thing. But then adds enough twists to insure you'll never quite know the answer.
#7 Black Mirror (Netflix)
Kind of a Twilight Zone for a modern era, Black Mirror is a collection of thought-provoking stories of the near-future. If you take my advice to watch, I have a suggestion. Start with Episode 2 of Season 1 (skipping Episode 1), watch the remainder of Season 1, THEN watch that first episode before proceeding to Season 2. The reason is that the first episode is so freaky and "out there" that you will probably get the wrong idea of what the show is capable of. But once you've seen the other episodes, you'll be able to appreciate the first one for what it is in the grand scheme of things.
#8 The Night Manager (AMC)
A John le Carré adaptation that is firing on all cylinders. If you're into spy thrillers, this is a mini-series that's worth a look.
#9 The Crown (Netflix)
As a royalphile who's fascinated by the British Royal Family, I often find myself watching documentaries and series that are informative but boring. This is something different entirely. Following the reign of Queen Elizabeth II, The Crown is a beautiful mini series that will be broken down into six series of ten episodes each. If successive seasons are as terrific as this one, I'm set for the next five years.
#10 Lucifer (FOX)
I'd call this show a guilty pleasure," but I'm not feeling much guilt for being a fan. Especially with this latest season where "Mom" comes to town, which has been some of the best fun you can have with a television show.
#11 The Americans (FX)
This is a show that flows in and out of my "Best Of..." list, but is consistently great television and is always worth watching. The opening of Season 4 this year blew the roof off the show (again) and upped the intensity to a whole new level. Given its complexity, I don't know that I would advise jumping in the middle... you really need to start at the beginning... but it's such a great show that you'll be glad you did.
#12 London Spy (BBC America)
And now for something completely different! When Danny has a random encounter with Alex, it's love at first sight. But then things start to go terribly wrong when Alex turns up dead and it's revealed that he wasn't who he claimed to be. This plunges Danny into a rabbit hole of espionage as he tries to find out the truth about what's happened. The resulting story is a slow-burn thriller that is entertaining despite its flaws (of which there are many). In the end I don't know that the show was particularly great, but it was memorable in a way most shows in this genre are not. This is most likely due to the haunting talents of Ben Whishaw.

FIVE MORE WORTH WATCHING...
Preacher (AMC)
As a fan on the comic book of the same name, I didn't have much confidence that Seth Rogan would do it justice as a television show. He was the one who screwed up The Green Hornet, after all. So imagine my surprise when the adaptation turned out to be pretty darn good! Dominic Cooper has a handle on Jesse Custer, which was essential... but Joseph Gilgun and Ruth Negga as Cassidy and Tulip O'Hare is what pushes the show to the next level. Disturbingly funny with just enough horror to keep things interesting, Preacher should appeal to even non-fans of the book.
Wrecked (TBS)
Spoofing the epic shit-show that Lost turned out to be seems like it would be an easy chore. In reality... not so much. But then comes along Wrecked, a comedy centered around a group of plane crash survivors stranded on a mysterious island... and it kinda works. By no means a "smart" comedy, it relies on easy laughs and situations that are far from brilliant, but the characters manage to make it worth watching. Especially Todd (Will Greenberg) whose selfish and eccentric nature are gold.
Game of Thrones (HBO)
This past year is kind of wearing me out on the whole show, but it's still incredibly compelling television. Apparently it wraps up in two more seasons, which will be a welcome alternative to things being drawn out to tedium, but it's anybody's guess as to whether we're going to get a satisfying conclusion. Will it all be worth it in the end? The series of books are still far, far from being finished, so we're heading into unknown territory.
Elementary
This modern take on Sherlock Holmes is still going strong. Johnny Lee Miller and Lucy Liu still have amazing chemistry. The mysteries are still well-written. And, if anything, this latest season has been one of the best yet... stripping away distraction to focus on what makes the series so good. Could have easily made my top-twelve if there wasn't so much excellent fresh programming being released.
Dirk Gently's Holistic Detective Agency (BBC America)
To be honest, I'm not sure if I liked this series or not. It's quite different from the Douglas Adams books, and not always in a good way. Still, it's bizarre, fresh, and overall interesting enough that I'm glad I watched it. And it was rather smart how it all came together at the end, which is always a good thing. If "regular" television is boring you, this might be the ticket.

ANIMATION WORTH YOUR TIME...
Archer
The show that never disappoints. The fact that we only get three more seasons before Adam Reed packs it in is terrifying.
Bojack Horseman
Hands down the most bizarre mix of comedy and tragedy you will ever see, the third season of BoJack was its most ambitious yet.

CANCELLED BUT NOT FORGOTTEN...
Limitless (CBS)
My favorite show from last year started the second half of its first season strong. Indeed, Stop Me Before I Hug Again (airing in January) is one of the best episodes of the entire series. But then things went terribly, inexplicably wrong. A trip to Russia started a spy arc that disappointed. We got more of Brian's stupid, stupid family. And then the writers lost their minds completely when they had NZT (or a knockoff of it) go public in the last two shows. How in the hell they planned on recovering from that serious misstep we will never know, because CBS performed a mercy killing and cancelled it. From how things ended up, I'm not sure this was a bad move... but I will still miss the show. When it was good, it was the best thing on television.

MY MOST OVERRATED...
The OA (Netflix)
Holy shit what a disaster. After a non-stop barrage of people telling me to watch, I finally relented. And hated most everything about it. From the plodding, never-ending boredom that stretches out over eight long, grueling episodes (seriously, they could have done this in three) to the wacky interpretive-dance insanity that injects itself into the tedium, I slogged through every episode while wishing death would take me. Any time I complained about the show, people were telling me "you just don't understand its genius" which is code for "don't question this incomprehensible bullshit." Yeah, I get what they were attempting to do... and kudos for trying to put an original spin on a show that was far better (Stranger Things), but no thanks.
Fleabag (Amazon)
A critical darling that is firmly cemented in the top five of most every critic in the known universe, I just could not get into this show. I don't like any of the characters and didn't find the humor to be all that entertaining.
This is Us (NBC)
There is nobody I know who isn't head over heels in love with this show. I just don't get the appeal.
South Park (Comedy Central)
A show that's been on my "Best Of..." list since I've been making "Best Of..." lists completely shit the bed this year. Rather than concentrate the funny on individual episodes, this year we got an inexplicably crappy multi-part epic centering around internet trolling, Denmark, and the presidential election. Of course there were funny moments (this is South Park, after all), but this entire season has been a horrific disaster that never seemed to crawl out of the wreckage.

UTTER SHIT...
MacGyver (CBS)
What a total and complete pile of shit. The original show was a romp of ingenuity that was held together by the charms of Richard Dean Anderson. The revamp is a dumbed-down wankfest headed by a character so unlikeable that I can't fathom how I am expected to root for him. On the contrary, I spent the entire show hoping MacGyver would die so the supporting cast could be the focus.
Marvel's Agents of SHIELD (ABC)
After bitching endlessly about how unremarkable and dull this show is when it has potential to be slaying week after week, I was given renewed hope when it was announced that Ghost Rider would be making an appearance this season. Didn't help. Still mired in talking-heads-we-have-no-budget-for-what-counts tedium that has me racing to fast-forward through the bulk of each episode. Just give it up already. I'd rather have Coulson back in the movies where he was far better utilized.
Posted on November 15th, 2015

Drop it like it's hot, because Bullet Sunday starts... now...

• Aziz. One of my favorite comedians to come along in ages is Aziz Ansari. If you aren't watching his new show Master of None on Netflix, you are totally missing out. Recently Aziz was interviewed by The New York Times and it is well worth a read.

• Pencil?
Apple iPad Pro available in a few days.
Apple Pencil for iPad Pro available in 3 to 4 weeks.
Return Period for iPad is 2 weeks.
Huh. Guess I'm waiting 3 to 4 weeks to order my iPad Pro, since the only reason I want one is for the Pencil... and making sure I like the pencil is the only reason I'm actually getting one.

• Review. A nice look at the latest issue of Thrice Fiction by New Pages is right here!
A lot of hard work goes into every issue, and it's always nice when we're appreciated for it. If you want to take a look at everybody's favorite fiction magazine for FREE, here's your link!

• Interrupted. This Vine of a man telling a woman to put down her book during a Trump ralley is the best thing I've seen all week...
She is having none of it! Interesting to note that the book she's reading is Claudia Rankine's Citizen, which could be said to be addressing just this kind of thing!

• Jessica This looks epic... and very faithful to the comic book. If Jessica Jones is even half as good as Daredevil, we're in for a treat...
One. More. Week.

And now is the time on Blogography where we dance!
Posted on August 5th, 2015

When I heard there was going to be a Netflix series based on the cult movie Wet Hot American Summer starring the original cast, I was intrigued. Firstly, many in the cast have become massively successful in the fourteen years since the original film (Bradley Cooper, for example, had just started with Alias then, whereas now he's a major movie star). Secondly, the movie was a massive failure. And lastly, it's not a sequel... it's a frickin' prequel. That's right, even though the actors have aged a decade and a half since they first had the roles, they're actually playing younger than they originally did...
The age-defying angle is pretty funny.
Which is a good thing, because otherwise First Day of Camp isn't quit as funny as I was hoping for.
But the show is entertaining. And it wisely aims to provide backstory for the film. Mostly making sense along the way... assuming you've seen the original movie. If you haven't, many of the jokes will be over your head.
Ultimately, I think First Day of Camp was worth my valuable time (Josh Charles as a three-pop-collar-wearing preppy douche is worth the price of admission) but I admit to being disappointed that I didn't have as much fun in watching it as the cast did in making it.
If you've got a Netflix subscription, you should check it out. The first episode isn't that good, but things pick up in the second and start gelling around the halfway point (episode four of eight).
Posted on April 11th, 2015

For anybody not wanting to read my lengthy full review of Marvel's Daredevil, which is currently streaming its 13 episodes on Netflix, I'll just sum it up thusly...
Daredevil is a surprisingly violent show that's a very good adaptation of the Marvel comic book upon which it is based. Featuring some flawless casting with Charlie Cox as Hell's Kitchen lawyer by day and vigilante by night Matt Murdock... plus the ever-incredible Vincent D'Onofrio as brutal "Kingpin of Crime" Wilson Fisk... this series exceeded my every expectation and is well worth your time.
Assuming you can handle a show that's bloodier and more vicious than just about anything else out there.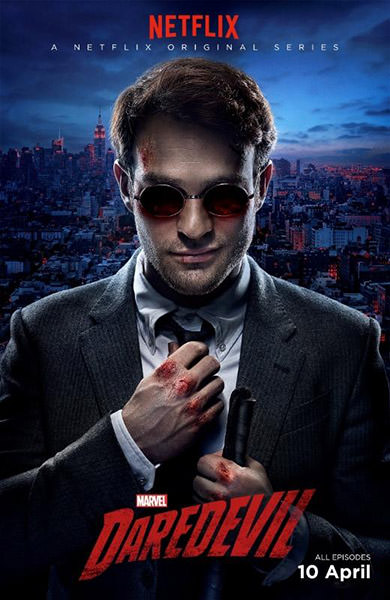 Before we get on with things, I'm just going to put something out there because it's critical to understanding my appreciation of what Netflix has managed to do with Daredevil: I hate... HATE... Marvel's Agents of S.H.I.E.L.D. Sure it has Clark Gregg and Ming-Na Wen in the cast (two actors I love to pieces), but everything else about it is total shit. The show's greatest sin is that it's boring as hell. Scenes which should be action-oriented where people are ACTUALLY DOING SOMETHING are instead dumbed down to lengthy expositional dialogue. Apparently, the show-runners don't have the budget to film what they need to film so they resort to talking heads. Over and over and over again. Then draw out plot points that should last one or two episodes to a half-dozen or more. And I get it. Network television demands 22 episodes a season, and you have limited monetary resources to spend over all that time. So a show like Agents of S.H.I.E.L.D. which demands expensive action shots to tell its story instead gets watered down to the point of pointlessness.
Then came Marvel's Agent Carter.
It was exceptional in every way S.H.I.E.L.D. is not. But it lasted only eight episodes.
And I think that's the key here.
Netflix spent a good chunk of money over a limited number of episodes instead of dragging things out to pointlessness. Sure, there's lengthy, dialogue-intensive scenes here, but they're not shoe-horned in with the intent of watering things down to meet a budget. They're critical to the overall narrative of the show. And that's the point... everything to do with Daredevil feels deliberate, planned, and (most important of all) necessary.
That's why it's so darn good.
So... minor spoilers, and all that...
Living amidst the violence and corruption of New York City's Hell's Kitchen, Matt Murdock's life is forever altered by two tragic events. The first is an accident which costs young Matt his sight (but enhances his other senses to super-human levels). The second is when his father "Battlin' Jack Murdock" (a boxer on the take) is murdered for not taking a fall.
Trained by the enigmatic "Stick" to be a stealthy ninja-like avenger, Matt hones his fighting skills to perfection and uses his gifts to become the ultimate crime-fighter.
Yada yada yada... Matt essentially becomes Batman.
Kinda.
Murdock is morally questionable in how he goes about his night-job that he could almost be considered a villain in his own right.
And speaking of...
When it comes to a "villain" for the series you have to use quotes around the word "villain" because Wilson Fisk is not your typical straight-forward comic book antagonist. In the comics, Kingpin is a (literally) larger-than-life criminal who masquerades as a legitimate businessman. In the Netflix show? It's more complex. Just like Matt Murdock, Fisk wants to make Hell's Kitchen a better place. But his approach is different in that he's willing to wade into the criminal underworld and do a lot of awful things to make it happen. And here's where it gets tricky. Unlike Matt Murdock (who admittedly likes pummeling evildoers in the name of justice), Fisk regrets having to get his hands dirty. In the beginning, anyways. As expected, Vincent D'Onofrio is excellent in the part, but he inexplicably plays all his dialogue with a hokey gruff voice (Holy Christian Bale, Batman!) which is distracting at times.
The supporting cast is pretty great. Deborah Ann Woll as Karen Page is very good and adds an additional human element to the show that's much needed. Elden Henson as Foggy Nelson I'm not so fond of, but it's probably not the actor's fault. The character is borderline stupid at random moments for no good reason, and I just couldn't warm up to him. Two stand-out characters that caught me a little by surprise are Vondie Curtis-Hall as reporter Ben Urich and Rosario Dawson as Claire Temple. Curtis-Hall (who I remember forever from a bit part in Eddie Murphy's Coming to America) is digging deep to flesh out his role. And it shows. Ben Ulrich is trapped in a profession that's rapidly disappearing and trying to hold on to his journalistic integrity on the way down. It's more than a little mesmerizing to watch. Rosario Dawson, who always seems more than capable in the roles she takes on, is at the top of her game in her limited screen-time as Claire (Holy Night Nurse, Batman!). Which is important because I'm assuming she's going to roll into Netflix's Luke Cage series down the road (she's an important part of his life in the comic books). Please please please let that be the case. And lastly, Scott Glenn's appearance as "Stick" was everything you knew it would be.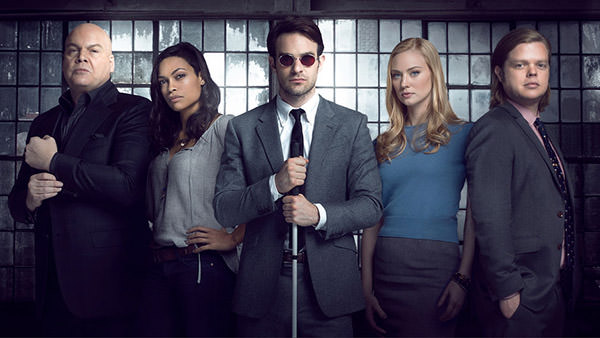 Moving on to the best character in the entire series... Hell's Kitchen, New York City. Daredevil is actually shot on location, and it adds a huge amount of atmosphere to the show. Partly because you can't fake NYC in the grand scheme of things, but mostly in the way that the city is shot. It's not quite noir, but it gets there from time to time and is always beautiful to behold. In the end, the authentic backdrop went a long ways towards selling the believability of the show.
Something that Daredevil surprised me with is having the balls to forgo yet another boring origin story in episode one. Instead, the details of how Matt Murdock became the titular character are artfully dispensed throughout the run of the series. His "powers," for example, are hinted at from the beginning... but aren't officially laid out until Episode 5. His training with "Stick" isn't revealed until Episode 7. To say I'm a fan of how it all played out is a massive understatement. Daredevil may not be as recognizable and well-known a character as Spider-Man (who got two frickin' origin movies!), but it doesn't matter. WE GET IT ALREADY! We've seen enough super-hero movies to know how the game is played. We know how super-powers work. There's no reason to spell it all out every dang time. Just jump into the action and reference back to how you got there... as needed... IF needed.
Another thing I like is the occasional nod back to the show's comic book origins. While at dinner, Wilson Fisk's date talks about "a tall man in a white suit and ascot" who once seduce her. A not-so subtle jab at his original appearance...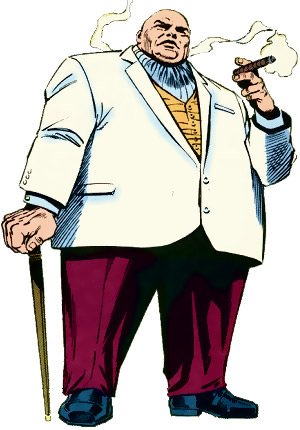 For all that Daredevil got right, there are a few things that they got wrong, however.
First of all, the show went to extreme lengths to distance itself from the Marvel Cinematic Universe, which makes no sense at all. I was fully expecting them to at the very least reference the "Battle of New York" from the first Avengers movie (DAREDEVIL FRICKIN' TAKES PLACE IN NEW YORK CITY!!!), but it didn't surface. Or maybe it did and I missed it? I dunno I was working a lot as I was watching. All I do know is that they really should have made stronger ties to everything else "Marvel" out there. Instead all we got an off-hand remark about Captain America's helmet and a reference to Roxxon Oil. Lame. That's the shitty way DC Comics is handling their properties... Marvel's strength is that everything is connected. So it would be nice if that was acknowledged.
The other thing they got wrong with Daredevil was the costume. Matt Murdock started out in a Frank Miller/John Romita Jr. inspired "Man in Black" outfit, which I was begrudgingly okay with. Mostly because I kept assuming there would be a payoff when Daredevil actually becomes Daredevil in his classic red outfit. But when the moment came, the costume was hardly a payoff. And since Netflix has already plastered photos everywhere, I don't think I'm spoiling anything when I show it here...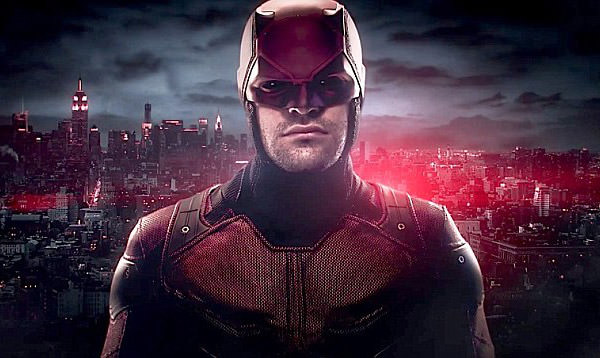 While I think it's a bit over the top, I'm okay with the body armor. Whatever. But the mask?!? Awful. Just gut-wrenchingly awful. His eyes are practically recessed because they built it out so badly. Yes, Matt doesn't need eye holes to actually see, but it looks ridiculous. PEOPLE DON'T KNOW THAT DAREDEVIL IS BLIND, so isn't everybody thinking "How in the hell does he SEE out of that thing? I know I am. But what makes it go from "awful" to "tragic" is the stupid styling on it. Why in the hell are there those big triangular ridges above his eyes? Why is the forehead so flat? He looks like a frickin' neanderthal. It's just so horrible. Bash the Ben Affleck Daredevil movie all you like, but at least they knew how to make a Daredevil costume...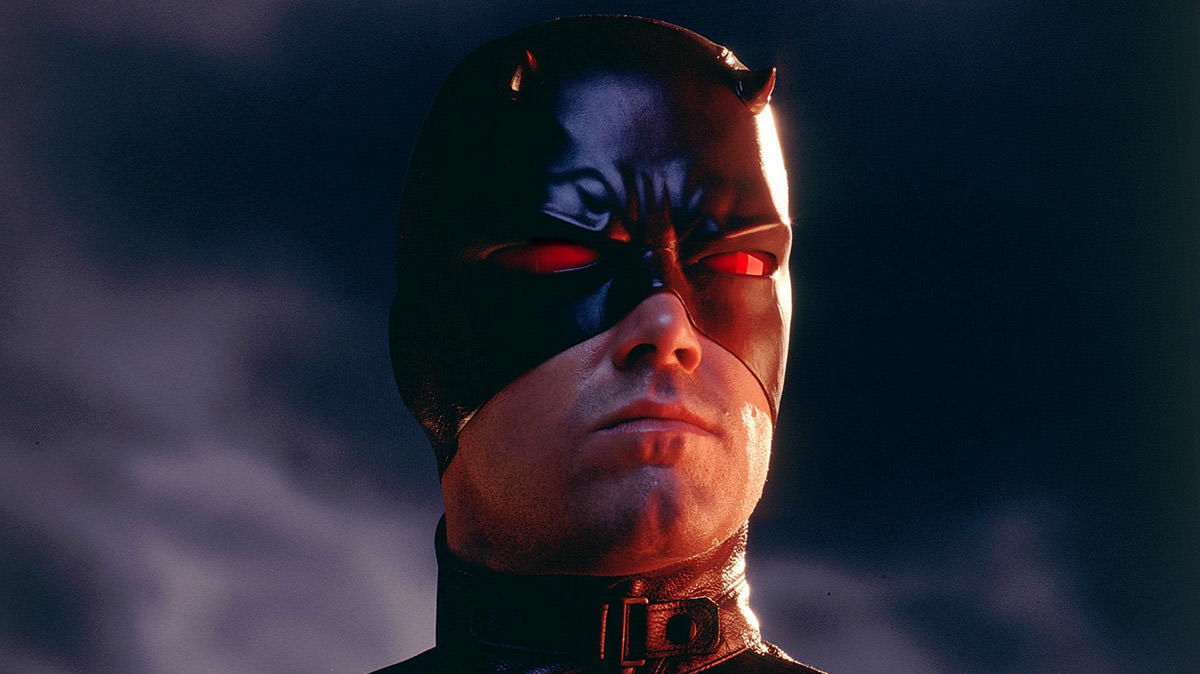 Oh well.
Ultimately Daredevil a very good effort that I really enjoyed and bodes well for the three remaining series in Netflix's contract. Next up is A.K.A. Jessica Jones with Kristin Ritter. After that is Luke Cage (YEAH!!!) with Mike Colter. And lastly, Iron Fist, which I don't think has been cast yet. Then all four series wrap up with a massive Defenders crossover that should be pretty great.
Especially if it features a guest-shot of Benedict Cumberbatch's Dr. Strange and Mark Ruffalo's Hulk... both of which were regulars in the comic book version of the team.
Hmmm...