So much good entertainment news this week, but I'm keeping my expectations in check... because an all new Bullet Sunday starts... now...

• Old Guard! My favorite movie of 2020, by a large margin, is getting a sequel! Starring Charlize Theron and based on the comic book of the same name, I literally can't say enough good things about it...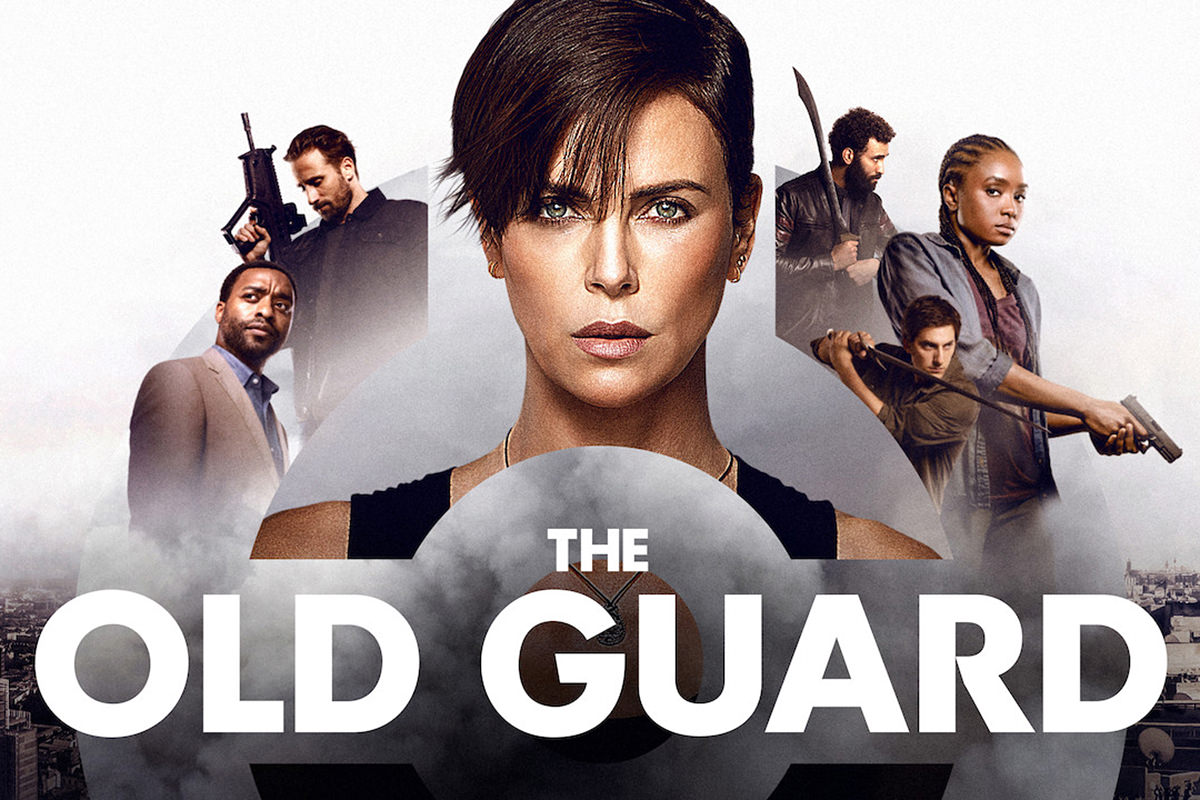 Apparently everybody's coming back, though a major shift at the end of the movie adaptation have me wondering if the follow-up movie will attempt to adapt the story of the follow-up comic book, Force Multiplied.

• Atomic Blonde! And speaking of Charlize Theron... her other amazing film, Atomic Blonde, is not getting just one sequel... it's apparently getting two!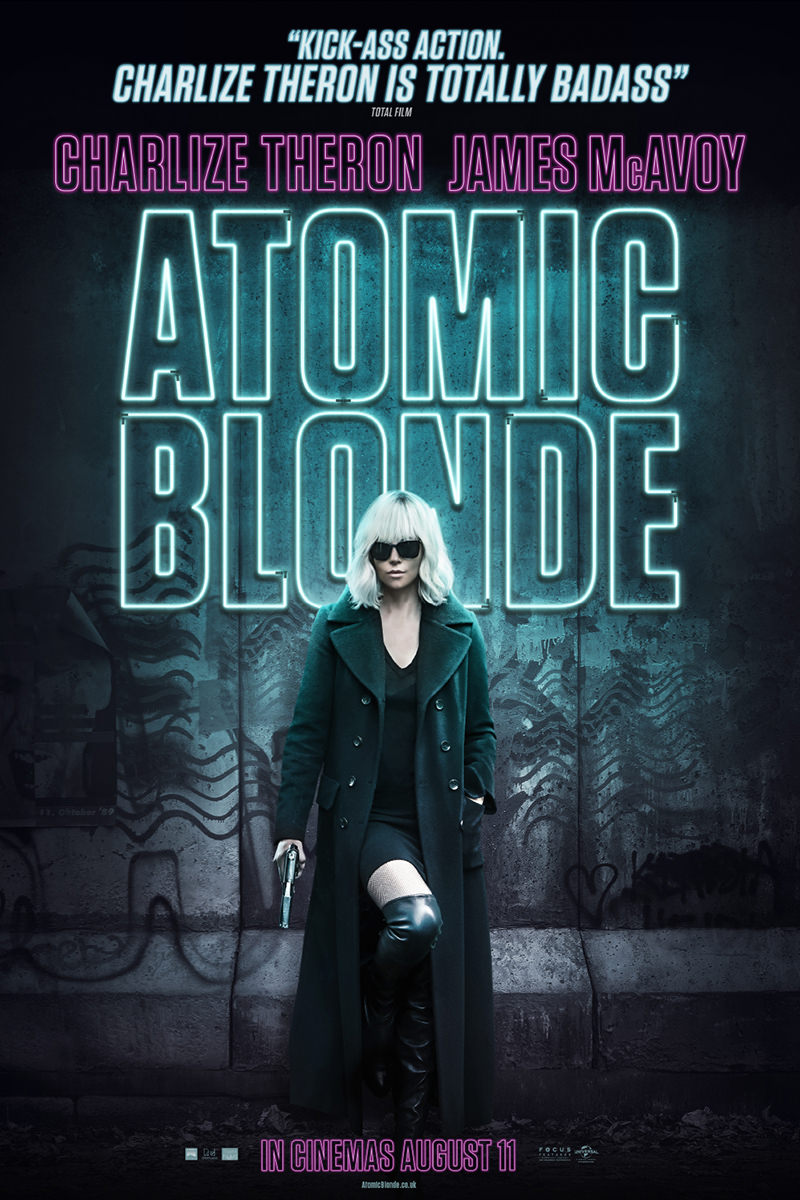 This is phenomenal news, because the first movie was a spy thriller unlike anything I had seen before. I only hope that whomever picked the songs for the soundtrack comes back to select them for the sequels, because that just made an incredible film even better.

• Dark! And I'm not done with awesome entertainment news! Yet another amazing movie has a television series sequel in development... Dark City! But it gets better! Original director Alex Proyas is going to be working on it!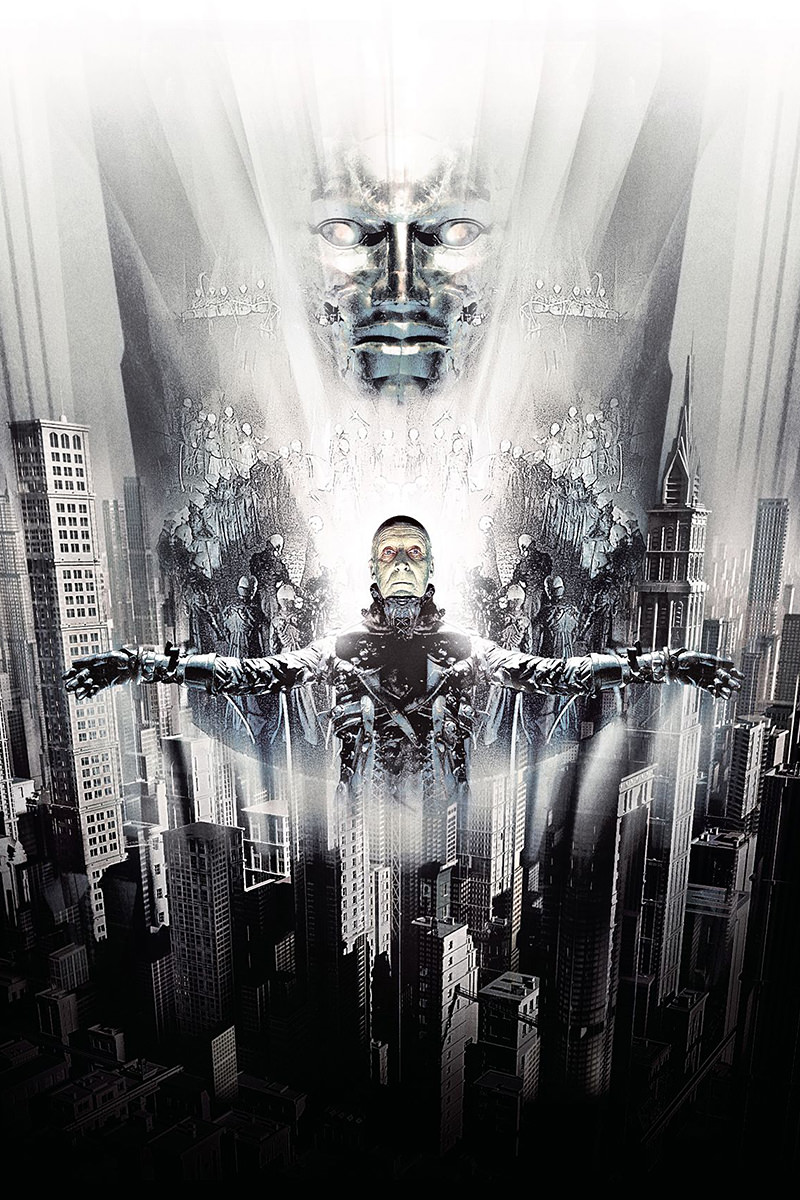 I remember the original film very well. A friend and I had made a trip to Seattle and had some time to kill. There was a theater near our hotel so we decided to see a movie. Nothing looked interesting to us, but we eventually settled on Dark City because it at least was supposed to be science fiction, which we both liked. Nothing could have prepared us for what we were going to see. It was an absolutely fascinating story and had some of the most stunning visuals of any film I had seen up to that point. Visuals, I might add, we've seen copied in any number of films (there were times watching Doctor Strange that I couldn't get Dark City out of my head). No word as to whether any of the original characters will be returning, but

• Happy Little Trees! I finally got to the Bob Ross documentary on Netflix. I was most pleased that they acknowledged that The Joy of Painting with Bob Ross was preceded by The Magic of Oil Painting with Bill Alexander. They were essentially the same program using the same technique... except Bob Ross was ASMR personified. I remember when I was a kid how upset I was that Bill Alexander was replaced with the new guy, but ultimately fell in love with Bob Ross just like everybody else did. I am fairly certain that I saw every single episode of both series, and was a huge, huge fan...

From PBS. But, just in case... © ® ™ Bob Ross Inc. so I don't get sued.
The documentary was quite good, but I didn't learn anything new from it. I was well aware of the battle between Bob Ross and The Kowalskis, and was hoping that we would finally get their side of the story. But nope! They opted out and provided a weak-ass statement, which only makes me believe that they are awful people who didn't honor the wishes of Bob Ross and tried to cheat everybody out of ownership of what they were left after Bob Ross died (not to mention the awful things they did to steal from other artists). Such a shame. With all those millions of dollars there was plenty of money to go around while still honoring Bob Ross's final wishes. UPDATE: Bob Ross Inc. Responds to Netflix Doc.

• Eeelie! DAFUQ?!? CAN SOMEBODY CONFIRM THIS?!?
It's like... I don't even know how to respond after watching this.

• Sheep! "A sheep farmer stuck in lockdown in New South Wales who was unable to attend his aunt's funeral has honoured her memory with the ultimate tribute: a love heart made from sheep."
The innovation of people to escape the confines of the horrors of this never-ending pandemic provides hope amongst the ignorance and selfishness that plagues us.

• Value! "Spread the word. This has to stop." — People really are the worst...
And just as a sample of what this guy has to deal with...
Jesus, humanity. Do fucking better.

Any more attempt at bullets and I'd be shooting blanks. So until next week...