You can stop being depressed that the end of Daylight Saving Time stole an hour of your life... because Bullet Sunday starts... now...

• Saturday Night! How refreshing to watch an episode of SNL that doesn't have you fast-forwarding through the whole thing! The highlight of the episode, of course, was guest host Chris Hemsworth as Thor celebrating The Avengers' triumph over Ultron...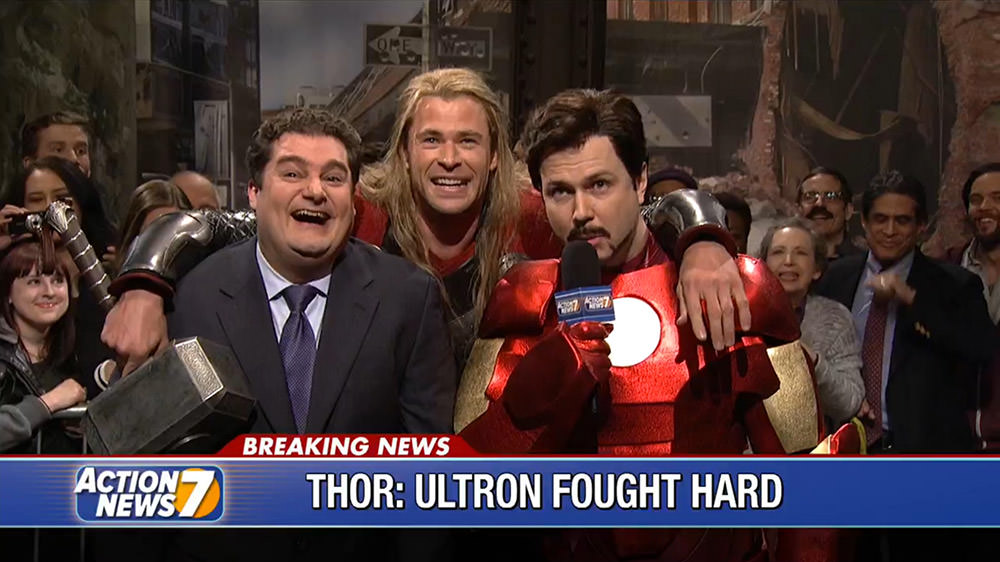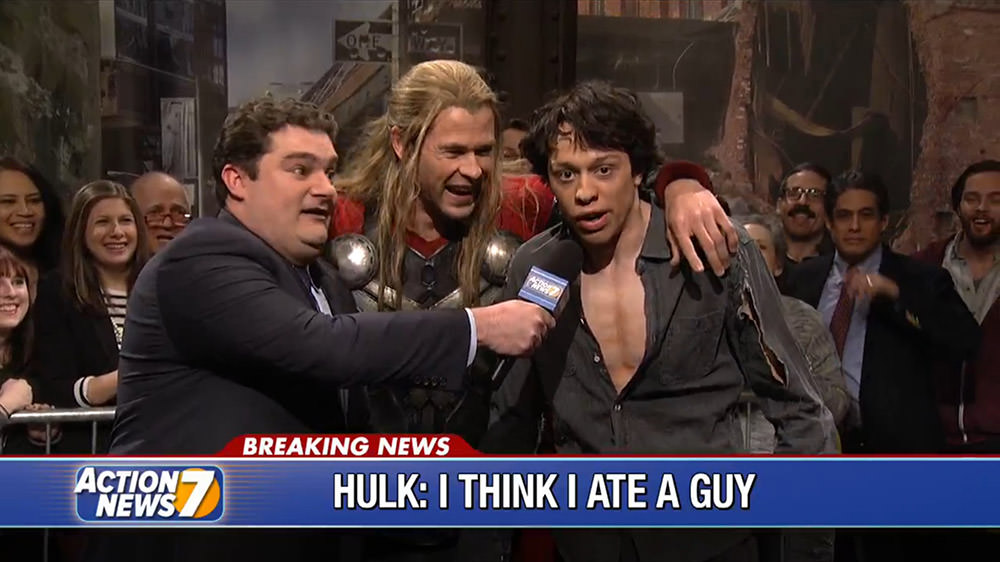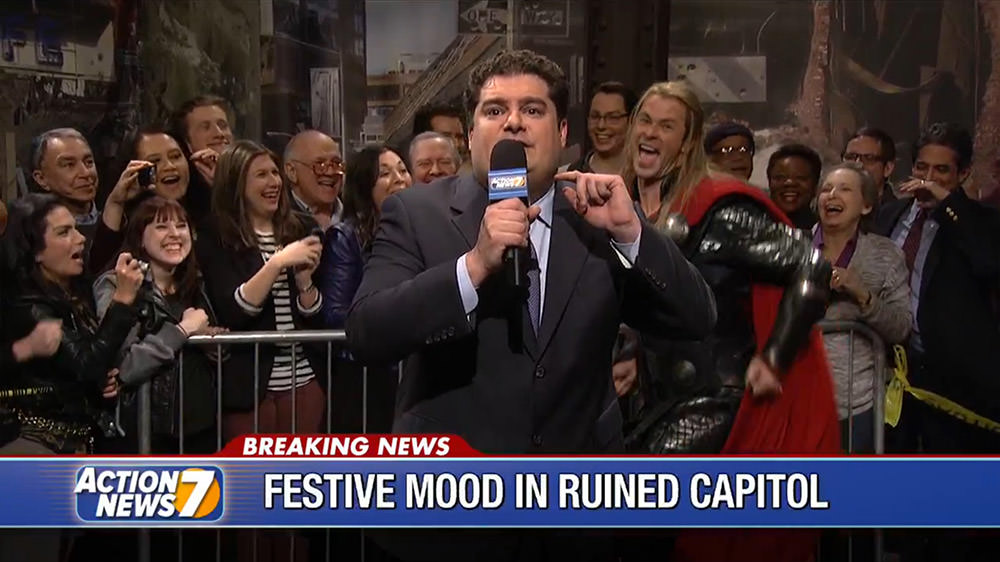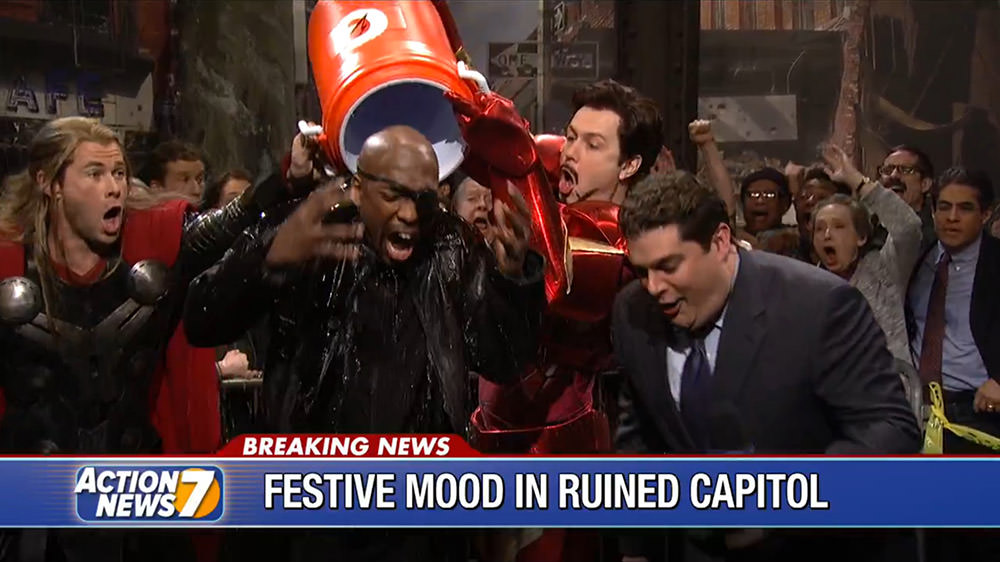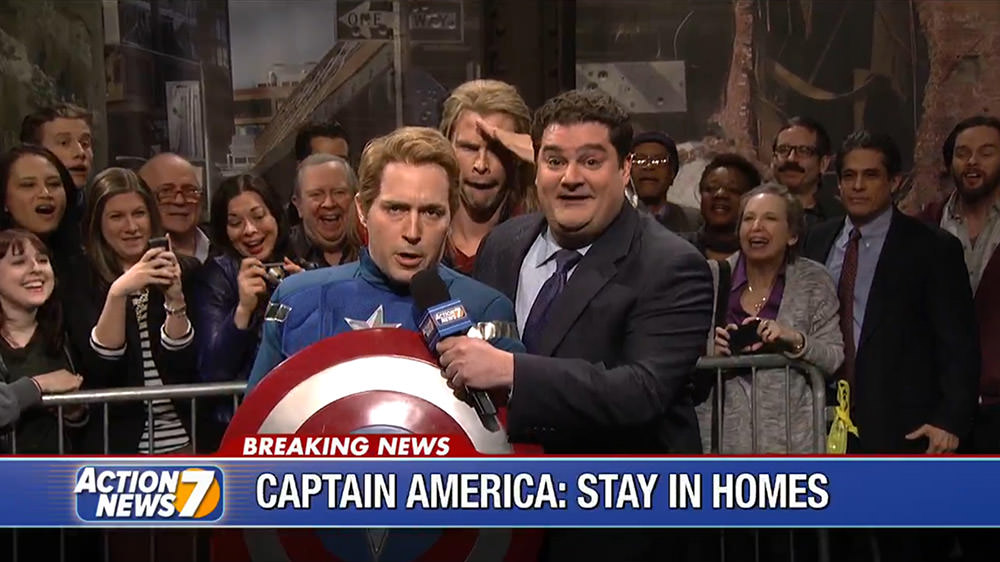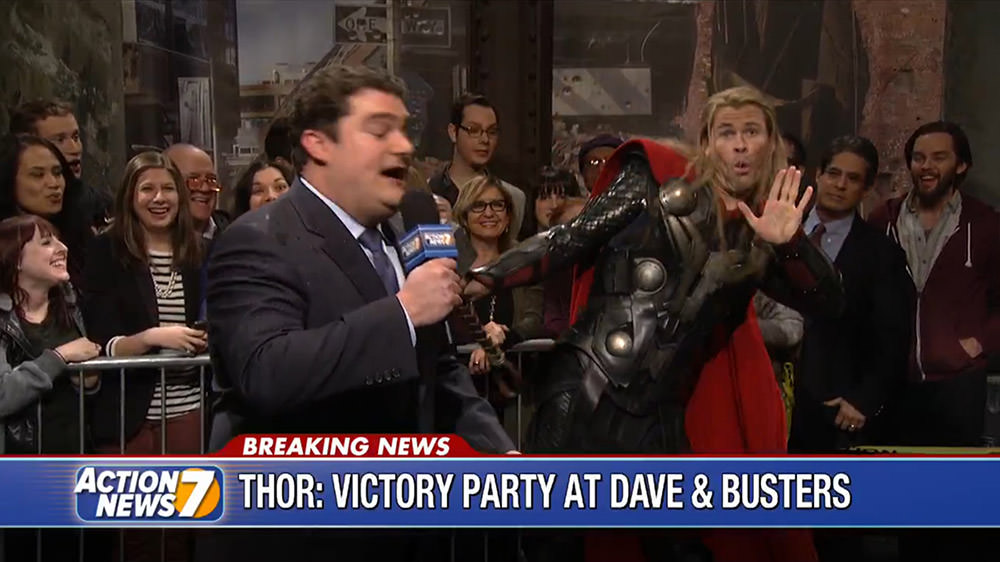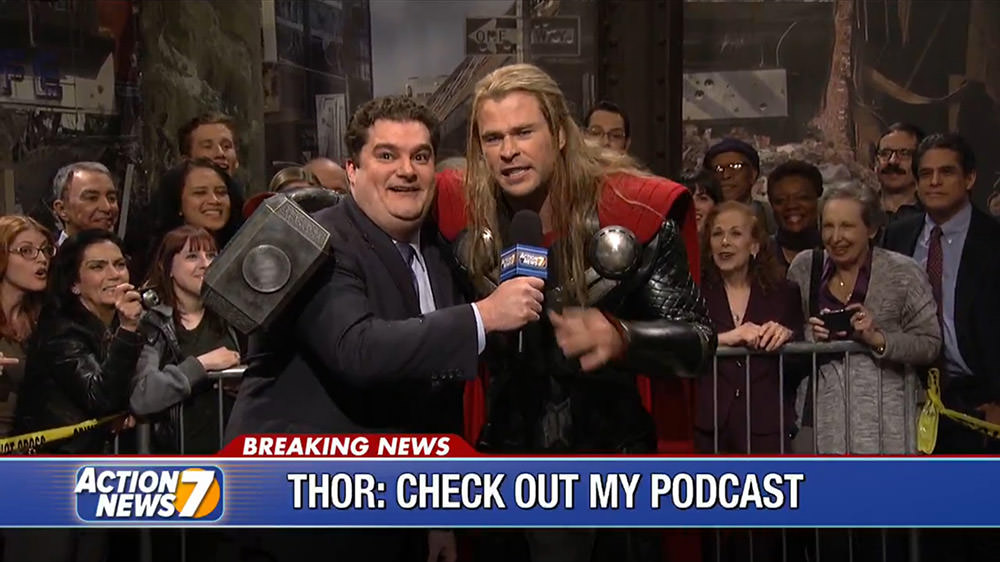 "Victory Party at Dave & Busters" is probably one of the best things to appear on Saturday Night Live in over a decade.

• Heroic! And speaking of Marvel comic book movie heroes named "Chris" doing amazing things... even though Chris Evans won his Super Bowl bet with Chris Pratt, he appeared at Seattle Children's Hospital in costume as Captain America anyway...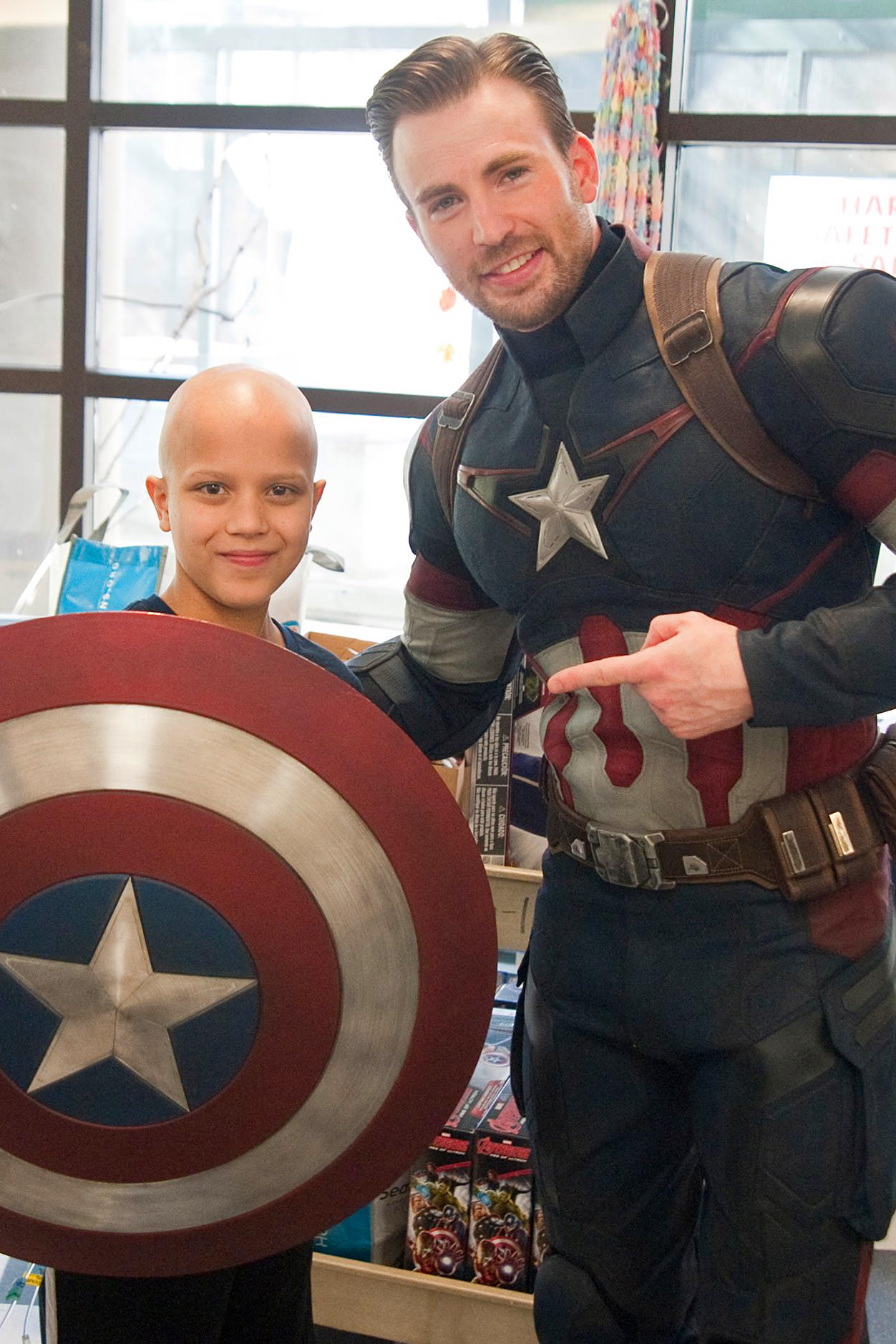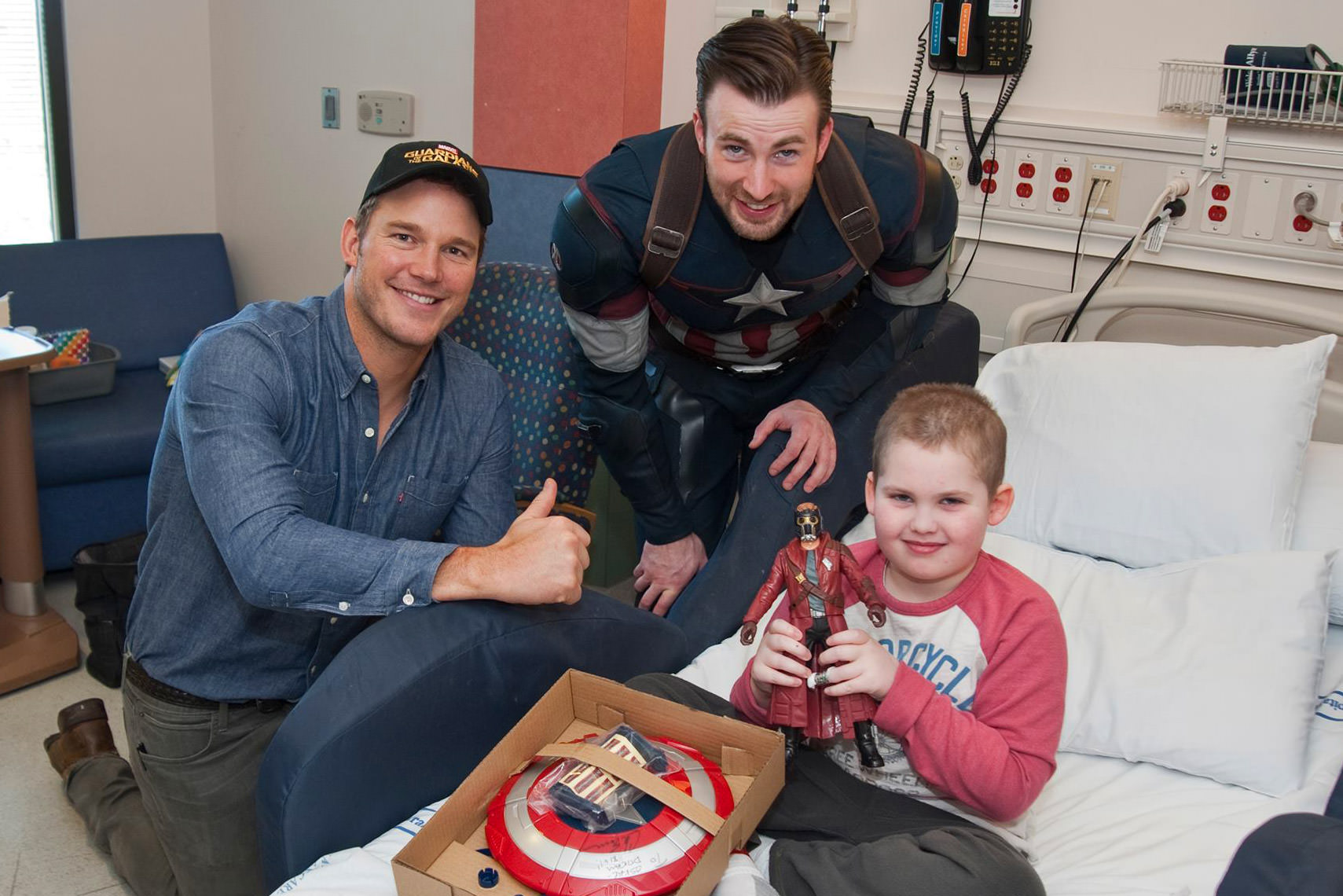 This is after he appeared with Pratt (who was in costume as Star Lord) at Boston's Christopher's Haven after winning the bet...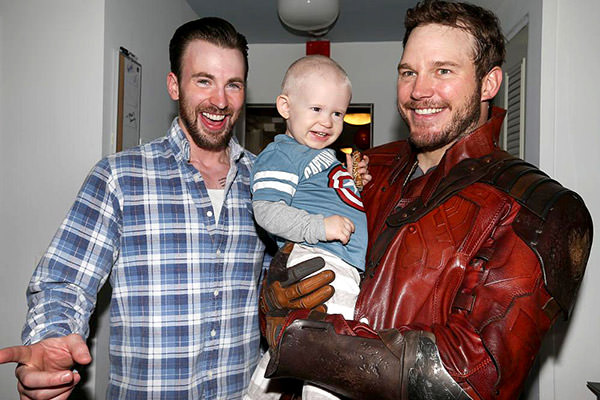 What a decent couple of guys. It would have been so easy to skip the effort involved in doing something so amazing... on top of raising $27,000 for these terrific children's charities... but they're using their fame and fortune exactly how it should be used, and that's the best kind of hero you can be.

• Super! Well, it's not as hideous as I feared... a little dark maybe... but the suit for the upcoming Supergirl television show has been revealed...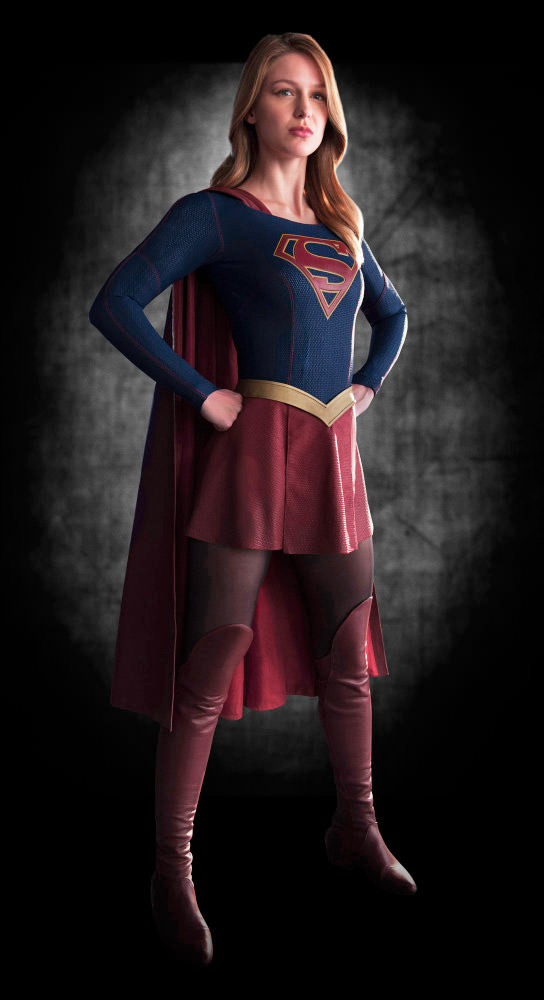 Costume designer Colleen Atwood has a pretty darn good track record with the costumes for Arrow and The Flash, and it looks like she's got another home run on her hands. Melissa Benoist is certainly looking super enough for the part, that's for sure.

• Presidential? HE'S offended?!? I don't know what offends ME more... that Rand Paul is a bigoted piece of shit... or that he's propagating anti-vax idiocy... or that his concept of foreign policy is so far removed from reality that he might as well live in Narnia... or that some of his domestic policy ideas are so impossibly naive that you have to wonder if he's switched bodies with his younger 13-year-old self like what happened in that Jennifer Garner movie 13 Going on 30... or... or... or... holy crap... he's probably going to run for president, isn't he?

• McCarthyism! If my name were associated with being a complete and total piece of shit who is responsible for children getting sick and even dying, I'd want to change it too.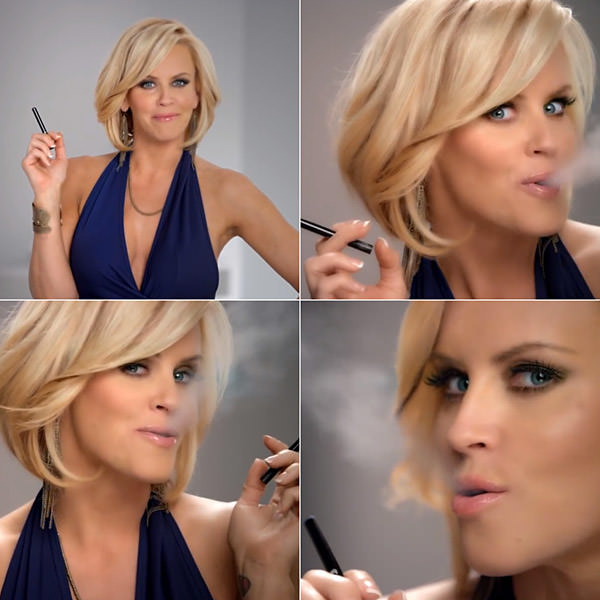 She's just the absolute worst.

• Lonny! I have no clue how Next Time on Lonny escaped my notice... for two seasons... but catching up on the web series while working at work this fine Sunday was definitely the best part of my day. WARNING: Contains all matter of profanity, depravity, and violence... definitely NSFW...
Sure thing, Dog Moon! You can't just watch just one, because the insanity escalates with each new episode.

• Sausage! If Lonny wasn't enough to satisfy your comedy craving this fine Sunday, the guys at Nacho Punch have created a porn film "by Wes Anderson" that's beyond dead-accurate...
You know you're getting tired of the repetitive wackiness of Wes Anderson films when you can't tell the parodies from the real thing any more.

The end. I'd post more bullets, but with only 23 hours in the day, I haven't got the time.