Well that was a day.
The plan was to work just a half-day since I worked on Good Friday, which was supposed to be a holiday. That way I could tear apart my living room to deep clean all the stuff that's been neglected during the pandemic. Now that I've been half-vaccinated I'm starting to think about the day that people will be able to visit me again, and that's inspired me to clean house. Finally. Which is very Mary Sunshine of me given that COVID infection rates are on the rise again. The vaccine rollout has lured everybody into a false sense of security, so people are doing some crazy-ass shit. Even those who haven't been vaccinated. Especially those who haven't been vaccinated (and are proud to announce it).
Yesterday the Texas Rangers hosted a baseball game with 38,238 in attendance. A lot of them unmasked, of course. Doesn't seem especially smart given that the UK variant is now the dominant strain in the USA. It spreads more easily and has a higher mortality rate than "original COVID." Even worse, now there's "Post COVID Syndrome" where healthy people who recover from COVID end up with serious long-term effects. And the statistics are staggering. 30% of people who had COVID continued to have symptoms up to 9 months later. And that's just the tip of the iceberg. We don't have enough data to know what can happen after that 9 month period. Doctors worry about everything from immune system deficiency to long-term permanent brain damage.
As if COVID killing young healthy people wasn't bad enough?
But anyway... I ended up working a full day (and then some) after which I was too exhausted to clean. Instead I made tacos for Taco Tuesday then plopped on the couch and watched movies for the rest of the night... The Birdcage (81% on Rotten Tomatoes), Kingsman (74% on Rotten Tomatoes), and The Secret Life of Walter Mitty (51% on Rotten Tomatoes). AKA "Those movies I love and never get tired of watching even though I've seen them a million times." It's the last one that has always puzzled me when it comes to the reviews...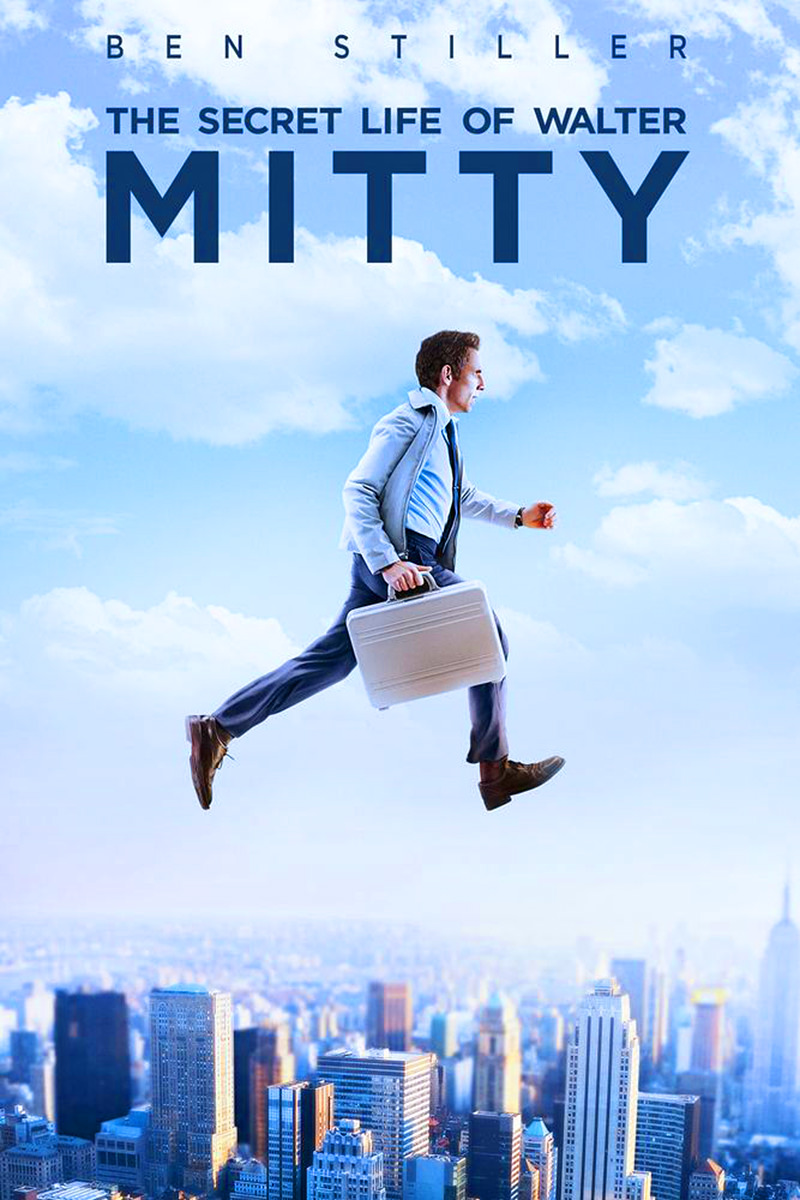 Despite not being the biggest Ben Stiller fan, I love this movie. Really love it. And for oh-so-many reasons right now, I find myself relating to it more than ever. Yet it got mediocre to negative reviews and I honestly don't get it. I found it to be refreshing escapist fun that shows what happens when you start living the life you've always dreamed about. Stiller is incredible in it, which is all the more remarkable when you consider that he directed the film as well. And just look at the supprting cast! Kristen Wiig, Shirley MacLaine, Kathryn Hahn, Adam Scott, and Sean Penn... does it get much better than that?
Oh well. Everybody's entitled to their opinion. It's just a shame that the critical consensus likely kept people from seeing it. But I guess I've watched it enough times for ten people, so there's that.
Say... does anybody remember The Secret Lives of Waldo Kitty?
What a great series! I think along with Top Cat this was one of my all-time favorite cartoons as a kid. They don't make 'em like that any more!
And since it's close to midnight now, I guess I'll clean house tomorrow. Maybe.