Posted on March 2nd, 2021

Award shows are a total shitfest of idiocy and and I've never given them much credit for anything. Crap movies can win (and often do). Truly great movies get completely ignored (and often do). It's always been about which movies and TV shows can promote and buy their way into winning shit.
For years I tried to counter this by making my own Oscar picks, but even that seems senseless and stupid since I don't see every movie that ever comes out in a given year and many of the movies I love are never nominated. So I stopped. My annual year-end wrap-up of the favorite stuff I saw is good enough, and I don't give a shit about the Oscars enough to comment any more.
Last week my stance was totally vindicated when wwriter/director Eliza Hittman received an email from an Academy voter which told her that they would not be watching the screener for her film Never Rarely Sometimes Always because "As a Christian, the father of 8 children and 39 grandchildren, AND a pro-life advocate, they have ZERO interest in watching a woman cross state lines so someone can murder her unborn child. 75,000,000 of us recognize abortion for the atrocity it is. There is nothing heroic about a mother working so hard to kill her child. Think about it!" And its like... okay... but then you're not doing your job, asshole. Recuse yourself from voting AT. ALL. if you're not going to see every film in consideration. What's even more infuriating is that Never Rarely Sometimes Always tells the story of a woman WHO WAS SEXUALLY ABUSED trying to get an abortion. It's not like she's getting an abortion for fun and then celebrates it or some stupid shit.
And while I haven't watched the Oscars telecast in nearly a decade, I haven't watched The Golden Globes telecast ever. The closest I get is watching the opening or YouTube highlights when somebody I like is hosting. My position has always been "Who gives a fuck what the Hollywood Foreign Press thinks? Who the fuck ARE the Hollywood Foreign Press anyway?" I never cared enough to Google That Shit, so whatever. Apparently there's few to none Persons of Color in the Hollywood Foreign Press, which means that their voting is skewed, non-representational, and irrelevant anyway.
But I did read that Jason Sudekis won a Golden Globe for best actor in a comedy or musical television series for his exceptional work in Ted Lasso.
Except not exactly.
What I actually read was that Jason Sudekis was high and wore a tie-dye hoodie when accpeting his award. Because of course that's what superficial news organizations looking for clicks is going to latch onto...
And my immediate reaction to this news was "Lord, who gives a fuck? If I had to participate in this bullshit in order to promote my work and try to get it seen, I would be high, AND NAKED, AND DRUNK! If anything this just made my opinion of Jason Sudekis jump several stories, because wearing a hoodie instead of a tuxedo reflects exactly the amount of respect these awards deserve.
And yet...
Ted Lasso was the best show of 2020 or any other year, so I'm glad that these stupid-as-shit award shows with their non-representational voters at least managed to see that much.
Or maybe they didn't bother to watch the show at all, but instead picked him to win because he wasn't Black like Don Cheadle, Jewish like Eugene Levy, Muslim like Ramy Youssef, or joked about being in a gay relationship like Nicholas Hoult. Which seems about white.
Posted on May 15th, 2019

Can I please just have a day off from this insanity?
Every time some heinous new political bombshell drops, my brain explodes and I have to pull my head back together so I can get through another day. Whether it's idiot politicians being idiots, ignorant people being ignorant, or the nonsensical being presented as common sense... it seems every single day is another assault on my sanity, and it's getting harder and harder to pull myself through it.
As I've said many times, I do not support abortion outside of special circumstances. But that's my personal belief. This being AMERICA and all, everybody gets to live by their beliefs and for their conscience. I fully, unequivocally support a woman's right to choose. President Clinton said that abortion should be "safe, legal, and rare"... and that pretty much sums it up for me. But in order for abortion to be rare, people must be educated and have free and easy access to birth control. Until that happens, our society endorses "abortion as birth control," and the people who are strongest against abortion seem to be the people most responsible for it. Their only solution is to just make it illegal... problem solved.
Except not really. Because banning abortion isn't going to stop abortion! The collapse in logic here is mind-boggling. No way to get a safe, controlled abortion? Oh, okay... bring on the coat hangers and back-alleys. Then some 12-year-old pregnant rape victim ends up dead because her parents didn't want her childhood (and possibly her entire life) ruined, so they risked an at-home procedure that went terribly wrong. THAT's what constitutes being pro-life?!? Who in the hell are these sadist pieces of shit running Alabama?
Meanwhile, all these politicians and their wealthy backers will STILL have access to safe abortions and suffer absolutely no consequences because of it. As always, the law only applies to poor people.
How the fuck do I get off this planet?
If only I had a portal guns from Rick and Morty. Which, by the way, is finally coming back this November...
Isn't it sad when the best thing you've heard out of the news all day is that a cartoon is returning?
Welcome to life in these United States.
Or on this earth, really.
Tags:
Animation
,
Assholes
,
Awesomeness
,
Cartoons
,
Fuck This Shit
,
Fucking Assholes
,
Fucking Scumbags
,
News
,
Politics
,
Rick and Morty
,
Television
Categories:
News – Politics 2019
,
Television 2019
—
Click To It:
Permalink
—
1 Comment: Click To Add Yours!
Posted on May 18th, 2017

My plan was to wait and review The LEGO Batman Movie after it hit home-video so that I wouldn't spoil anything for those who hadn't seen it. That day is tomorrow. And I'm still hesitant to spoil anything by reviewing it, because it's just so frickin' hilarious and amazing.
Suffice to say, it's about the best thing you'll ever see, and you simply must watch it.
The movie is everything great about LEGO Batman's appearance in The LEGO Movie, but ramped up to an absurd degree...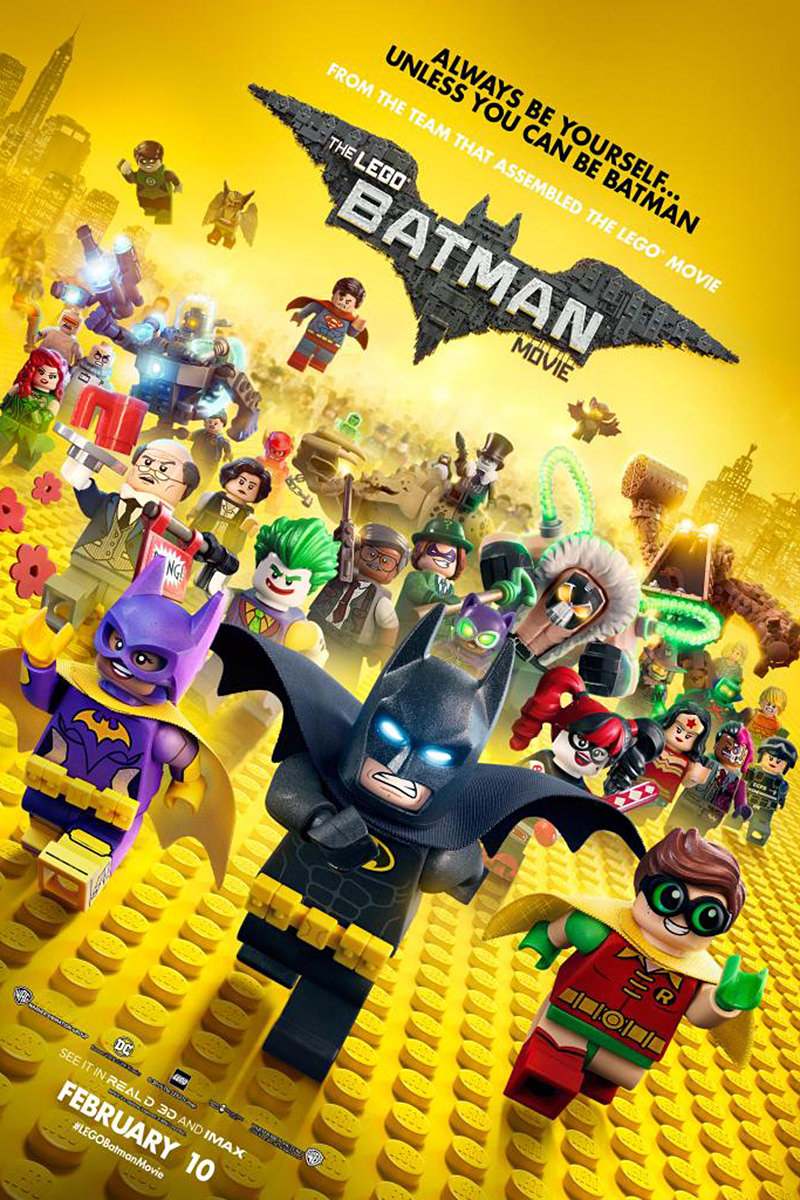 I have no doubt that I'm going to end up watching the film a hundred times when it goes on sale tomorrow. It's that good.
Time to update my "Y2K Super-Hero Comic Book Renaissance" scorecard...
The Avengers... A+
Avengers: Age of Ultron... A
Batman Begins... A
Batman Dark Knight... A+
Batman Dark Knight Rises... A
Batman vs. Superman: Dawn of Justice... D
Big Hero Six... A+
Blade... B
Blade 2... B
Blade Trinity... B-
Captain America... A+
Captain America: The Winter Soldier... A+
Captain America: Civil War... A++
Catwoman... F
Daredevil... B-
Daredevil (Director's Cut)... B+
Deadpool... A
Doctor Strange... A
Electra Woman and Dyna Girl... B-
Elektra... D
Fantastic Four... C
Fantastic Four: Rise of the Silver Surfer... D
Guardians of the Galaxy... A+
Guardians of the Galaxy: Vol. 2... A
Ghost Rider... C
Ghost Rider: Spirit of Vengeance... D
Green Hornet... D
Green Lantern... C+
Hellboy... A
Hellboy 2: Golden Army... A
Hulk... C-
Incredible Hulk... B
The Incredibles... A+
Iron Man... A+
Iron Man 2... A-
Iron Man 3... A+
Jonah Hex... F
Kick-Ass... B+
Kick-Ass 2... B-
The LEGO Batman Movie... A++
Man of Steel... F-
Punisher... C+
Punisher War Zone... C
Scott Pilgrim vs. The World... C
Spider-Man... B+
Spider-Man 2... A
Spider-Man 3... D-
Amazing Spider-Man... D
Amazing Spider-Man 2... D-
Suicide Squad... D
Superman Returns... C+
Thor... B+
Thor: The Dark World... B
Watchmen... B
The Wolverine... B
X-Men... C
X-Men 2: United... D
X-Men 3: Last Stand... F-
X-Men Origins: Wolverine... D
X-Men: First Class... B
X-Men: Days of Future Past... B-
X-Men: Apocalypse... D+
Posted on April 4th, 2017

BEST!
ANNOUNCEMENT!
EVER!

Oh how I've been dreaming of this day.
Posted on October 19th, 2015

And so the new trailer for Star Wars VII, The Force Awakens has dropped. Is there really anything else that matters today? Probably not.
Meh, I think I'll give it a shot come December...

This movie is going to make a gazillion dollars.
Posted on October 6th, 2015

Most. Adorable. Commercial. Ever.
LET THE DEATH THREATS AND CAMPBELL'S BOYCOTTS BEGIN!
Oh how I love a clever, smart commercial.
Obviously, this will be in the running for my favorite of 2015.
UPDATE: Oh wow... the whole series of commercials are fantastic!
Fantastic. Kudos to whomever came up with this bit of genius.
Posted on September 19th, 2015

I have to get up at 3:00am again tomorrow.
That's just six hours and twenty minutes from now, and I still have to pack and overnight bag.
The reason I'm not packing right now is because of this...
Dude! No Pluto?
Traitor.
I understand the massive scale of our solar system, but it's still mindblowing to see it all laid out like this.
Though, to be honest, it was mindblowing just seeing the distance from the earth to the moon in scale.
Posted on March 4th, 2015

The new Avengers: Age of Ultron trailer is out.
And it's a good one...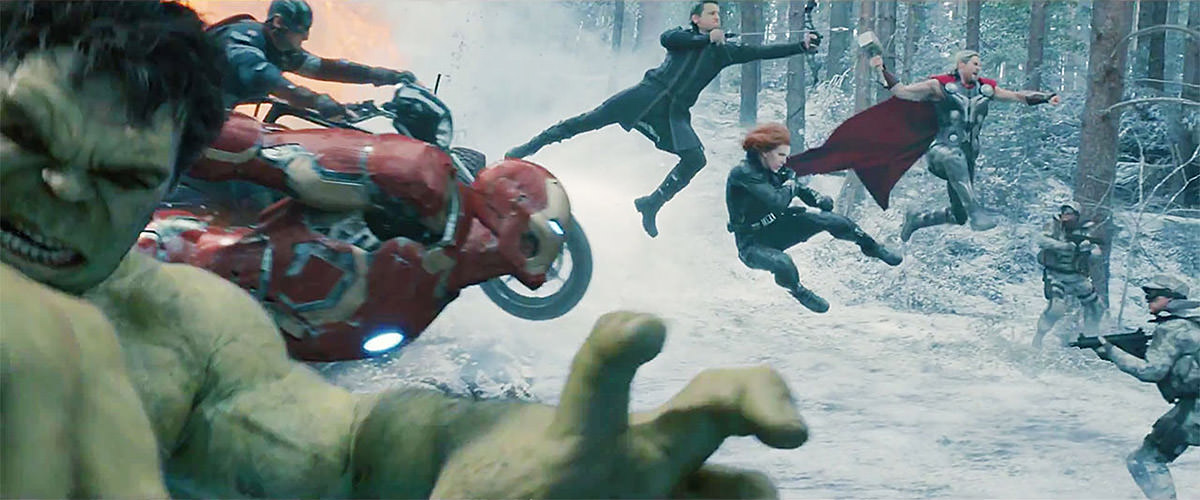 May 15th can't get here fast enough.
Posted on February 5th, 2015

What happens when you mix dinosaurs, LEGO, and videos games together?
THIS...
Honestly don't know how I could be more excited. The LEGO video games are my absolute favorite distraction from life, and this is bound to be awesome. Especially if the rumors are true and you get to actually play levels as a dinosaur!
As if that weren't enough... looks like LEGO Marvel Super Heroes is getting a sequel with The Avengers too!
From the LEGO press release...
LEGO Jurassic World™
Following the epic storylines of Jurassic Park, The Lost World: Jurassic Park and Jurassic Park III, as well as the highly anticipated Jurassic World, LEGO Jurassic World is the first videogame where players will be able to relive and experience all four Jurassic films. The game will be available in June for the Xbox One, all-in-one games and entertainment system, the Xbox 360 games and entertainment system from Microsoft, PlayStation®4 and PlayStation®3 computer entertainment systems, PlayStation®Vita handheld entertainment system, the Wii U™ system from Nintendo, Nintendo 3DS™ hand-held system, and Windows PC.
LEGO Marvel's Avengers
Avengers Assemble! Experience the first console videogame featuring characters and storylines from the blockbuster film Marvel's The Avengers and the much anticipated sequel Marvel's Avengers: Age of Ultron, and more. Play as the most powerful Super Heroes in their quest to save humanity. The game will be available in fall 2015 for the Xbox One, all-in-one games and entertainment system, the Xbox 360 games and entertainment system from Microsoft, PlayStation®4 and PlayStation®3 computer entertainment systems, PlayStation®Vita handheld entertainment system, the Wii U system from Nintendo, Nintendo 3DS hand-held system, and Windows PC.
LEGO Ninjago™: Shadow of Ronin™
The popular LEGO Ninjago franchise gets its most expansive adventure to date in LEGO Ninjago: Shadow of Ronin. The latest LEGO handheld game delivers an untold story of the LEGO Ninjago: Masters of Spinjitzu TV show. Using their Spinjitzu abilities, players can unleash their Ninja's elemental power to smash their way through enemies and solve puzzles. Developed by TT Fusion, a subsidiary of TT Games, the game comes to the Nintendo 3DS handheld system and the PlayStation®Vita handheld entertainment system on March 24, 2015.
Coming on the heels of LEGO Batman 3: Beyond Gotham, it looks like 2015 is going to be a very good year for LEGO video games.
Posted on September 12th, 2011

Holy shit.
HOLY SHIT!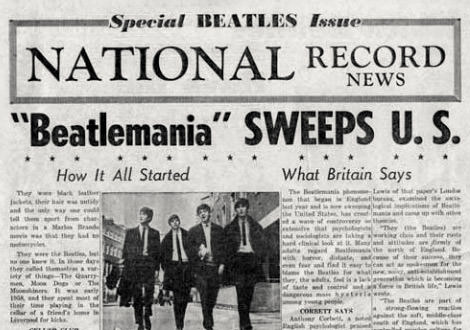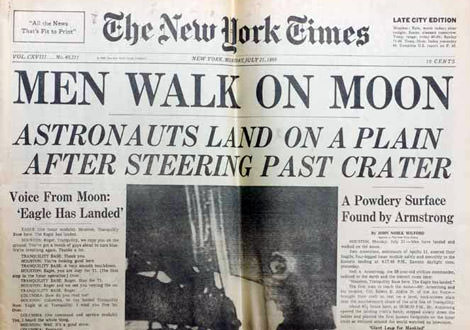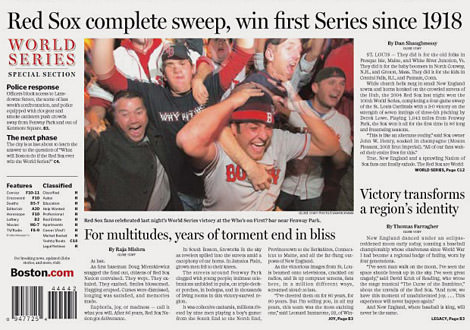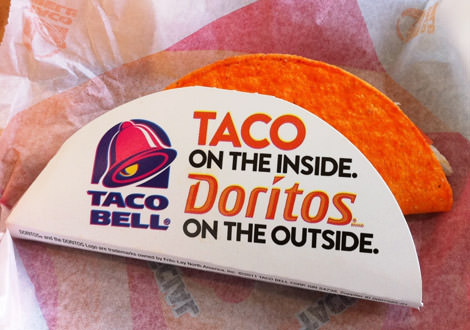 Photo by Reddit user fybpm

Time for a trip to Taco Bell. Three Doritos tacos, substitute rice for beef please!