I subscribe to a number of newsfeeds and scroll through the stories each morning. Lately I've been seeing more and more stories like this: How Louisiana's Anti-LGBTQ+ Laws Forced This Gay Heart Transplant Cardiologist to Move. The story's tagline is "The director of the pediatric heart transplant and heart failure program at the state's only heart transplant center for kids is packing up his husband and two kids and leaving."
And it's as sad as you'd expect...
"When I came back Louisiana almost exactly 5 years ago, I came with the goal of building one of the highest quality pediatric heart transplant, heart failure, and ventricular assist programs in the country. I felt that kids in Louisiana should be able to get the same quality healthcare as any other child in the United States. We have been quite successful and I'm so proud of what we've built. My plan had been to stay at my current institution until I retired. However, over the last year, Tom and I have watched state legislatures across the south pass anti-LGBTQ+ legislation. Louisiana's last legislative session was no different. While they failed to override the governor's veto on two of the three bills, the message is very clear. Tom and I have discussed at length the benefits of continuing to live in the south, as well as the toll that it takes on our family. Because of this, we are leaving Louisiana. Our children come first. We cannot continue to raise them in this environment."
He and his family are moving to Long Island, New York where they are wanted.
And it's the children of Louisiana who will pay the price for the hateful, disgusting legislation which has forced a much-needed doctor to flee their state. The politicians who create legislation like this don't give a shit. They're wealthy enough that they can take their children out of state for medical care if they need to. And apparently the voters that keep electing these assholes don't give a shit either.
They'd rather see kids suffering and even dying than to see a family with two dads go unpersecuted...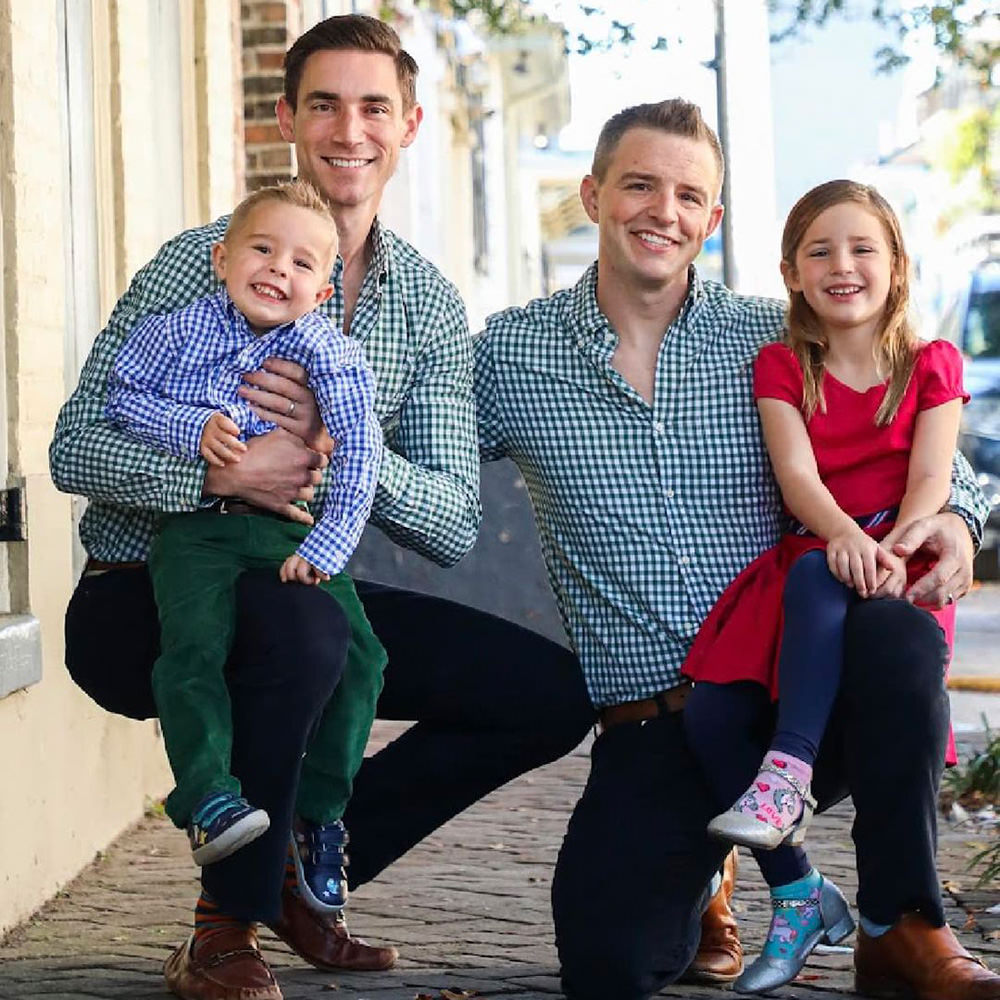 And this is not an isolated incident. Famillies are fleeing Texas, Florida, and other states which are making it unsafe for them to exist there. Which is to say that the people who support this repugnant shit are getting exactly what they want... a Christofascist State which farts in the face of everything this country is supposed to stand for. You can be as free as you want and believe what you want... so long as you live and believe how you're told to. And if you don't want to fall in line with the Christofascist regime that's been put into power, then you can get the fuck out.
And so they do.
And these states are far poorer because of it.
Lives are endangered because of it.
There was a Supreme Court case a month ago where a shitty fucking website designer invented a gay couple so she could fight her way to highest court in the land and be told that she could refuse service to gay people (not that any gay couple would ever hire the talentless piece of shit to design a website for their wedding, mind you). And of course she won. Which means absolutely nothing for random extraneous services like website design... but it means a fuck-ton when it comes to potentially lifesaving services like a hospital. And then there's those things that aren't life-threatening, but could be seen as adjacent. What if the only grocery store in your small town won't sell you food because you're gay? What if the only gas station for 100 miles won't sell you gas because you're trans? Short-sighted hatred has long-term consequences.
Given the Supreme Court ruling and the hate-legislation being put into State law, those who have the means and opportunity to escape the hostility are doing exactly that. And godspeed to them. Hopefully one day, not so soon from now, people will start to realize what a terrible mistake it's been to ruthlessly persecute entire segments of our society who add value to our lives. Maybe then they will start to dismantle the shocking level of hate forced into law and welcome back those who wanted nothing more than to exist in peace and do what they can to help their community.
I have no idea what LGBTQ+ people who don't have the means to flee states passing hate into law are going to do.
Probably try to live the best life they can under unimaginable cruelty.
Such a legacy for The Land of the Free.