And so the event I traveled 5000 miles (8000 kilometers) to attend, finally arrived... BITCHSTERDAM 2! As expected, it was well-worth the trip, and everybody had an awesome time. Just another reminder why I love blogger meet-ups so much!
As it was a beautiful day in the Netherlands, we decided to head into Amsterdam early and play tourist (even though The DutchBitch is a native and Lady Penelope and I have been here many times). It's such a beautiful city with so many things to do, that it would be a crime not to spend some time exploring. Eventually decided on a canal boat tour...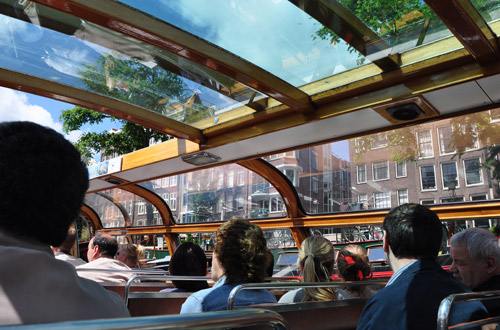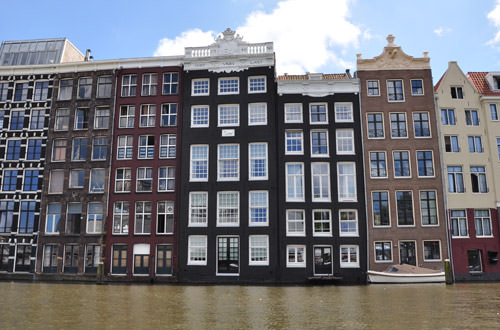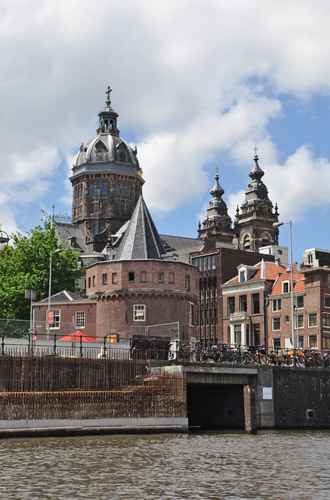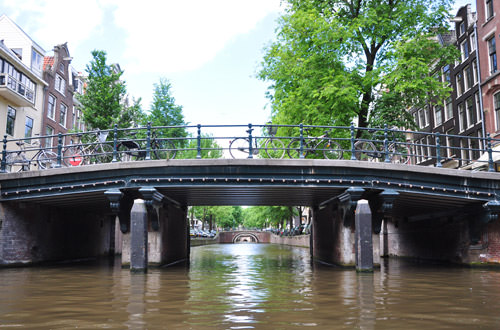 Since the Lady Penelope had never been to the Red Light District, we wandered through the neighborhood for a while. I've only ever seen it at night, and it was an entirely different experience in the daytime...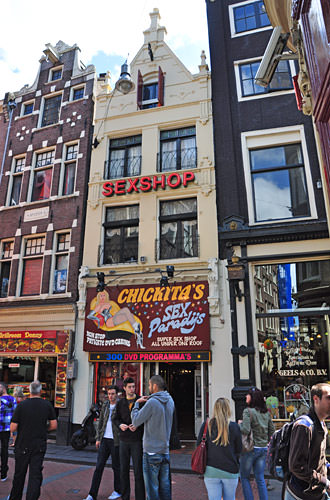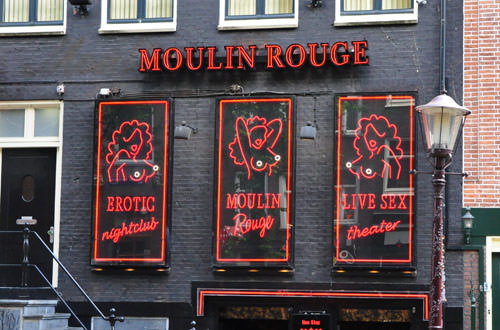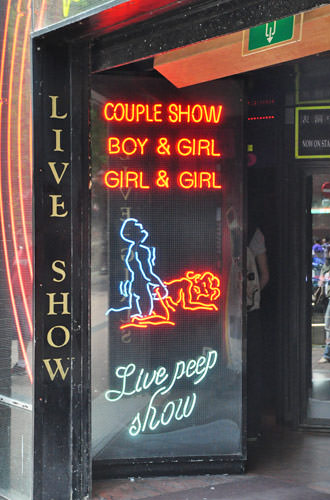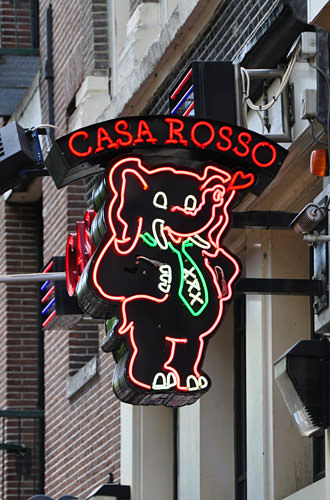 Along the canal in the Red Light District is actually quite beautiful in the daylight, as all the seedier elements are not so noticeable...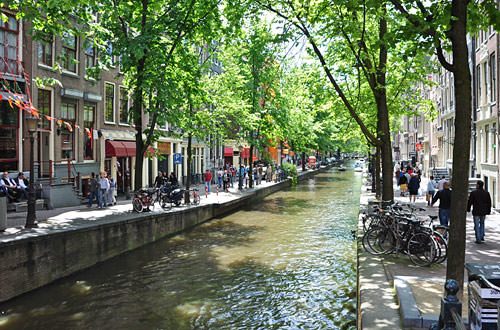 Throughout the Netherlands everybody has World Cup fever. It's a bit difficult to explain to Americans, except to equate it to the Super Bowl (if the Super Bowl took place once every four years and the entire world was competing for a spot to play in it)...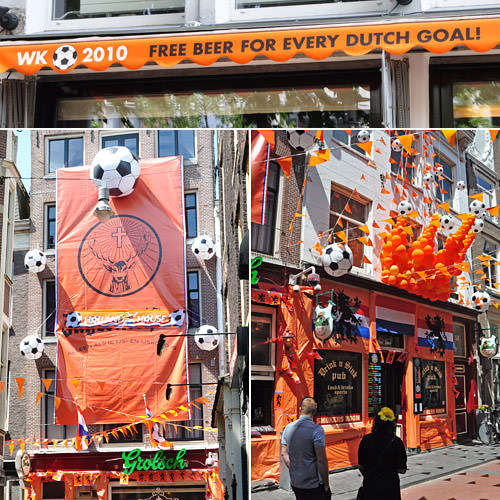 England was expected to wipe the floor with the USA in today's match, and the English were having a big laugh at the anticipated beating they were most certainly going to dish out to us. Unfortunately, things didn't go as planned, and the Americans managed to hold England to a tie game of 1-1. Many tears of agony were shed in Blighty, I'm sure. A really good recap to explain it all is over at the BBC.
After goofing about Amsterdam for a few hours, we headed to the Hard Rock Cafe early so we could have a few drinks while waiting for Bitchsterdam to ensue. The scenery at Max Euweplein was... interesting... to say the least...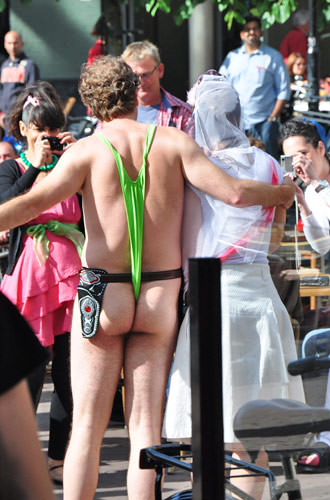 I'll leave the Bitchsterdam recap and photos to DutchBitch but, suffice to say, we all had a lot of fun. Many Euros were spent to make sure of it...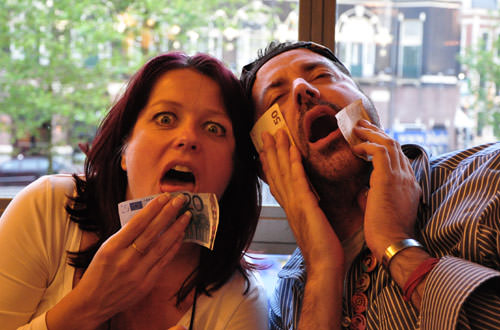 A big shout-out to Blogography reader Erik who was kind enough to come over and say "hello." He was sitting at the next table with his friends, and somehow managed to recognize me in my drunken state!
After Bitchsterdam had ended, we were walking back to the car park when we saw a drunken barefoot man kicking his shoe across the street. A motorcycle police officer was keeping a careful eye out, and went to question the man, who replied "What the fuck do you want?!?" Much to his credit, the police officer let the man go on his way... even when he shoved his shoe down the storm drain...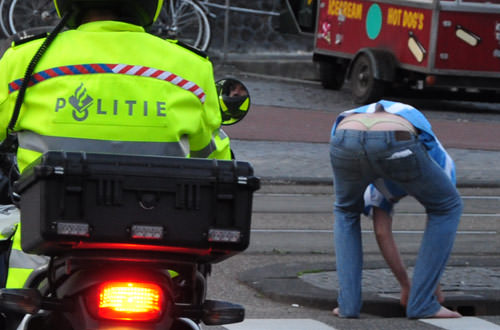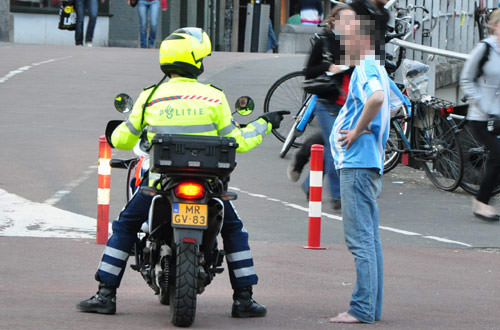 But then the drunk man decided to do some property damage by trying to tear out a street sign. This was something the the police officer could not ignore, and the result was obvious to everybody except the drunk guy...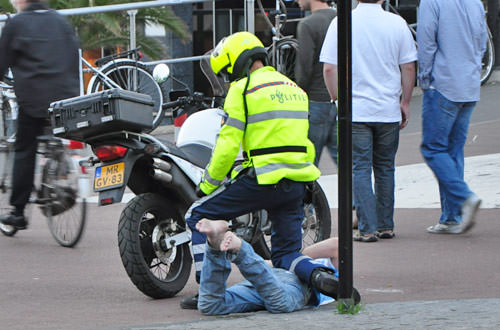 Backup forces arrived in the form of two beautiful lady cops in a squad car, who were apparently signing autographs while the drunk guy got hauled off in a van...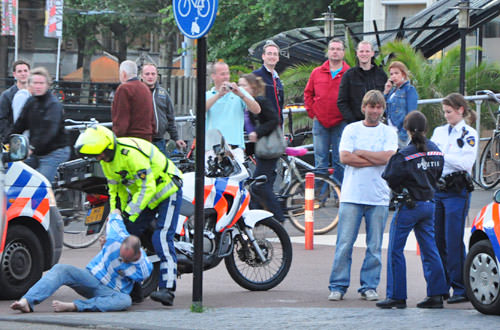 Bravo to the Amsterdam Police, who were incredibly calm, cool, collected, and reserved in trying to keep everybody safe! And bravo to drunk guy for giving us some post-Bitchsterdam entertainment!
And bravo to DutchBitch for an awesome day!