Posted on Sunday, January 3rd, 2021

The New Year may feel like the Old Year, but there's still something new to be had... because an all new Bullet Sunday starts... now...

• TikTok! The thing that I love so much about TikTok... besides the fact that the video size is limited which forces content creators to get to the damn point already... is that it's got people constantly playing off of each other. In weird, wonderful ways. Lots of times it's clapbacks and condemnation, sure, but every once in a while you get something absolutely magical like this...
What's cool is that the woman who was (accurately) sumarizing Country music so dead-on in her parody was actually made a collaborator, and is now promoting the song on her TikTok...
This is not something that happens on other social media platforms so easily and organically, which is why I am still addicted to TikTok. Plus... lots of adorable animal videos.

• TokTwo! Not to mention moments of absolute happy like this...
Is is any wonder I can blow through an hour on this app and not even realize it?

• Her Name Was Bernice! Not that it's all fun and games...
This amazing woman is a graduate of Liberty College and has some fascinating takes on Christianity that comes from having lived through her past... and living her Faith in the present.

• What's Logic! I mean, damn...
This guy is phenomenally entertaining while addressing some very touchy subjects. I could just sit for an hour and blow through nothing else on TikTok but this guy.

• TokFour! Seriously. I need to come up with a Blogography page of all the TikToks I follow, because if you are looking for some incredible takes on everything from cooking to woodworking to current events to just plain fun... I'm following it all.

• Luke! And just because it's not all TikTok this Sunday... I remember very well standing in line on opening night for The Empire Strikes Back. By the time the movie was released I was already the biggest Star Wars fan on earth, and there was just no way I could wait to see it. I was dropped off with the older brother of a friend who didn't mind having me tag along. Back in 1980, there was no "internet" to speak of, and the movie magazines were always months behind what was being released in the theaters. So when it came to one of the most surprising and shocking moments in cinematic history, I was completely caught off guard. There was simply nothing that could have prepared me. Which is why I just love videos of young kids reacting to the scene when they also have no idea what's coming...
Now-a-days, of course, it would have been spoiled either weeks before... or immediately upon release. Because people are assholes and online publications are competing for pageviews. Fortunately, nobody cares as much "old" movies like this, so there are still surprises to be had. For some of us, anyways.

• Mary Ann! I would be remiss to not mention the passing of Dawn Wells from complications due to COVID this past week. I ALWAYS picked "Mary Ann" over "Ginger" as my Giligan's Island crush...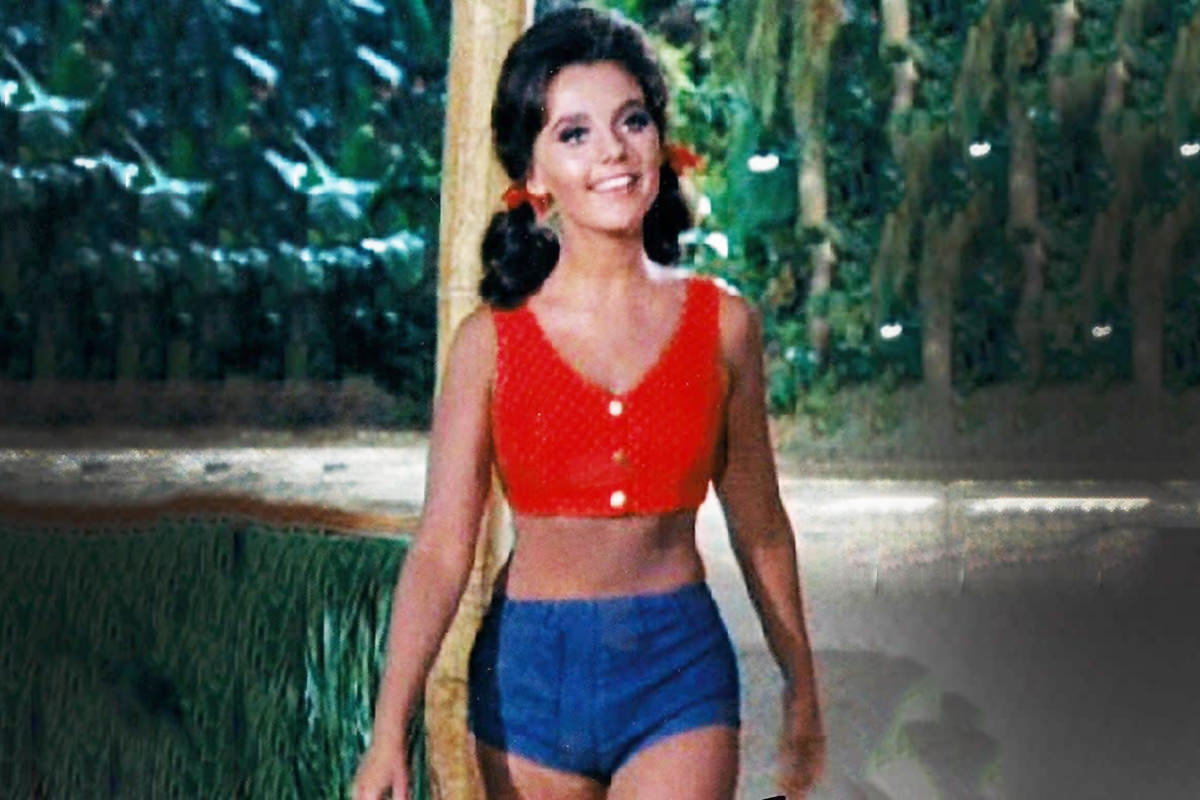 Rest In Peace, Dawn Wells. You were a huge part of my childhood.

And that's it for the first bullets of 2021.
Posted on Tuesday, February 9th, 2021

Last night I fell into a Google rabbit hole of Trans-Gulf Bird Migration articles that blew my mind so thoroughly that I was in danger of mental collapsed. It started with an article which stated that there's a bird that has a better handle on predicting hurricanes than any meteorologist and spiraled from there.
And, for me at least, even more difficult to grasp than a weather-predicting Veery Bird is how the tiny thing can keep flying long enough to cross the Gulf of Mexico in the first place.
Some migratory birds can remain in flight for months. Months! They eat, sleep, drink, and mate in the air. The only time they spend time on earth is to lay their eggs and raise their young. Then they're right back up there again. This article from Audubon discusses the Common Swift flying for ten months straight.
And don't even get me started on the albatross. Because holy shit.
Along the way some scientist guy smacked down disbelief in these creature's ability to stay aloft for so long with "Do you act this amazed by a fish who spends its entire life swimming? This is what they were made to do." And while I get their point, my brain is still "Well, yeah, but fish are buoyant. They don't flap their fins to stay floating, they only flap to move, don't they?" I mean sure there are wind currents and such that make it so an albatross can stay airborn for 5 to 10 years, but still...
There's so much amazing stuff happening in this world and yet we seldom take the time to look and I'm not sure why. It's probably the internet's fault. Though, in the internet's defense, I only found out about all this stuff because of the internet, so I don't know.
All I do know is that Ill be digging out my bird feeders from storage this weekend. Who knows how far that bird appearing in my front yard has flown to get here. It might could use a bite to eat.
Posted on Sunday, February 14th, 2021

It's Valentine's Day, the world's gone crazy, winter storms are striking, and I just drank my last can of Coke Zero, but all is not lost... because an all new Bullet Sunday starts... now...

• Let it Snow! It's snowing! And every time this happens, I think back to this TikTok, which is one of the funniest things I've ever seen...
It's getting to the point where I'd rather watch TikToks than television.

• Ryan! I swear... if Ryan Reynolds wasn't completely killing it as an actor, he could easily make a mint as a media consulting company. His every ad endeavour has been amazing...
The fact that he did this particular ad on behalf of a charity is just icing on the cake. I guess you can understand the reason my cat's full name is Jake Ryan Reynolds Simmer.

• Munchin'! There's a woman with a pet duck called "Munchkin" on my TikTok. The duck's most favorite thing is to go through the drive-thru at Dunkin's for a cup of ice water. Over the past several weeks she's been taking Munchkin to different drive-thrus, and today she FINALLY took her to Sonic, which has the most amazing ice ever...
We do not speak of the time that she took Munchkin to Dairy Queen and they refused to give her an ice water. Guess I'm not bothering with their duck-denying asses any more.

• SELECT ITEMS! My morning was ruined this past Tuesday, thanks to Cutlery and More's 20% OFF Sale...
=checks email=
"20% OFF! Wow! How awesome!"
=opens email=
"SELECT ITEMS? Crap! Well... mayyyybeee...."
=checks exclusions=
"FUCK!!!!!"

By manufacturer request? How can a manufacturer keep you from just putting your entire store at 20% off? This blows. The only things I want to buy have been excluded from their sale.

• Norge! Will Ferell had a Superb Owl commercial which promoted General Motors electric cars here in the USA and complain that Norway is currently #1 when it comes to fuel-free automobiles. It was basically a disturbingly funny look at how far the US is behind much of the world, and Will is angry at Norway because of it.
And now Norway responds...
What's so incredible here is how the original commercial typifies American response to most everything. We're #1. We're the best country in the world. No other country is better than us. Except when they are, and then we have to obliterate them. Whereas Norway's response is so typical of them. Smart, playful, educational, and delivering a smackdown in a way that's tough to really debate... yet not so harsh that it alienates Americans entirely. It's absolute insanity to think how stupid, gullible Americans have been conditioned by our wealthy corporate overlords to believe that the horrific state of this country is inconsequential to us being "the best" at everything. Which it is... for our wealthy corporate overlords. We are an incomprehensibly wealthy country, yet the vast majority of that wealth is exclusively in the hands of precious few people. Believing that this makes us the envy of all the world is the height of such laughable hubris that I'm surprised Norway can even deliver their response with any semblance of a straight face.

• Controversial Colors? The stuff I learn on TikTok could fill volumes, thanks to amazing content creators like this...
Weird, cool, and enlightening. That's pretty much TikTok in a nutshell.

• ENTITLEMENT OUTRAGE! Boy, the butthurt is strong on Facebook this past week. I watch six "traditional" television channels... HDTV, Food Network, Travel Channel, Bravo, VH1, and Hallmark (anything else on my TV comes from a custom streaming service like Netflix or Disney+). All of those traditional channels can be had on my $20 Philo subscription, which is SO cheap. I USED to pay $126 per month for satellite that was packed with channels I didn't want and never watched! I am saving over ONE THOUSAND DOLLARS a year by going with a package that fits exactly what I want!
Now some of these channels... namely those under the Discovery umbrella like HGTV... are offering their ENTIRE FUCKING BACK-CATALOG for popular shows... PLUS all-new exclusive content via a streaming service called discovery+. This is like a fucking all-you-can-eat-buffet for somebody like me who loves their programming and could watch them over and over and over again. And now I can. For $5 a month. Glorious!
I just took advantage of a discovery+ promo to get a YEAR of ad-free for $60 (usually the $5/mo. price comes with ads). It's a gift subscription special, so I gifted it to myself! I could not be happier. So imagine my unshock when I look through the comments on the Facebook post advertising the special and see "STOP NICKLE AND DIMING US!" and "NOPE! NOT PAYING YOU ONE CENT MORE!" and "I ALREADY PAY FOR CABLE, YOU'RE BEEING GREEDY!" and "IT'S A PANDEMIC AND YOU'RE SCREWING PEOPLE!" — And I'm like, whoa, whoa, whoa. This isn't lifesaving medicine... it's fucking TV shows for Christ's sake. AND, on top of that, Discovery STILL broadcast their regular programming over satellite and cable packages if that's the way you want to go. The only thing you miss out on it the exclusive content. But even that's not a big deal. Wait for all the episodes to air for a show you want to see, spend $5 for a single month to watch them, then cancel before it renews the next month. But NOOOOOO! That requires people to stop being fucking idiots.
I honest to God don't get the entitlement bullshit I see every fucking day. People feel ENTITLED to entertainment TV shows? Seriously? Ironically, half these people are probably just fine with health care costs bankrupting them instead of having Medicare for All be paid out of our taxes... but tell them they have to pay for new episodes of Fixer Upper? TOTAL FUCKING OUTRAGE! I cannot with people on the internet any more. It just keeps getting worse and worse and worse.

• IT'S EVERYWHERE! And lastly, before I go, here's one more TikTok that slayed me this weekend...
That's me cleaning up cat vomit the rare times that it's happened. To go through this every day? Yikes.

And now I suppose I should think about cleaning my house. Or not. It's not like I'm having visitors any time soon and my cats just don't care.
Tags:
Bullet Sunday
,
Comedy
,
Ducks
,
Entitlement
,
Norway
,
Ryan Reynolds
,
Snow
,
Television
,
TikTok
Categories:
Bullet Sunday 2021
,
Internets 2021
,
News – Politics 2021
,
Television 2021
—
Click To It:
Permalink
—
2 Comments: Click To Add Yours!
Posted on Wednesday, February 24th, 2021

If you put yourself out there on the internet, you're going to get hate. Sure you're more likely to get hate if you have an opinion online, but I've seen people get attacked for every reason and no reason at all. Cyber-bullying is our new normal, and given just how bad it's getting, I worry about kids being able to survive it. Because some don't.
I have a blog where I post my opinions, ideas, and thoughts on a daily basis, so I get my share of hate. In the early days of blogging it bothered me a great deal. As I grew accustomed to it (though, honestly, you never really get accustomed to it) I was able to compartmentalize things and not have it ruin my day. All I can do is be as kind as I can be to people and carry on.
Though some people don't really deserve kindness.
They are so awful that any kindness feels as though it's wasted energy.
Take for instance "That Vegan Teacher" on TikTok...
She's a truly vile and repugnant bully, and I blocked her within days of getting addicted to the app. Unfortunately, she can still be "dueted" so she was still popping up on my feed. And I've hated it. I've been a vegetarian for 35 years, and every time I came across her disgusting antics (seriously, she compares Vegans to Jews during The Holocaust and was horrifically racist in her takes) it made me want to run out and eat a steak because she's everywhere...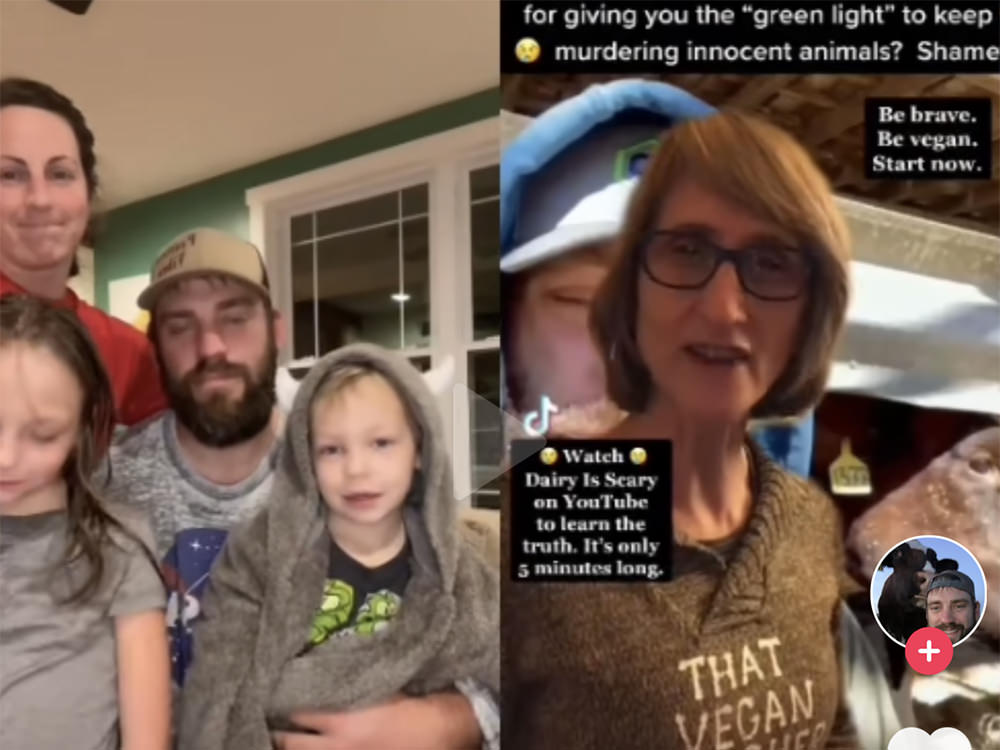 She's the absolute worst, and it could easily be argued that she did more to promote eating meat than actually convincing people to stop eating meat. In fact, many of the videos I saw were just people eating meat while dueting her bullshit. Including famous people like Chef Gordon Ramsay whom she would attack often...
Now, if she wants to be a bigoted piece of shit who persecutes people for eating meat, harass farmers as if they are murderers, and be a generally terrible person who attacks non-vegans as a matter of course, then fine. I'd argue she could have done far more to promote veganism by not being such a sadistic fucking asshole, but that's who she wants to be then she has that right. Ultimately I feel she doesn't give a fuck about animals and all the shit she does is to exploit social media for money, but who knows? She's demented.
But then...
Enter Tommyinnit. A 16-year old kid that she started harassing solely so she could garner attention for her "cause." That was repugnant enough, but she didn't stop there. She started sexualizing Tommy in her videos...
Remember what I said about worrying that kids have a tough time dealing with cyber bullying? You thought I was talking about other kids... and while that's a factor, in this case I was talking about this monsterous adult. And apparently that is what it took for her to FINALLY get her ass booted from TikTok.
And I can't tell you how happy I am that once all the celebrating dies down that I don't have to see her fucked-up shit on TikTok any more.
Look, I'm all for eliminating animal cruelty. I'm all for more sustainable farming. I am all for promoting vegetarianism and veganism to get people to eat less meat or stop eating meat altogether. But this is not a diet for everybody. Some people suffer from anemia and a vegan diet will seriously harm them. Some people simply cannot afford a healthy vegan diet because our government subsidizes meat so heavily (which is why you can get a hamburger on a dollar menu). Some people have beliefs or traditions which include eating meat. There are dozens upon dozens of reasons that veganism is not a one-stop solution for the entire world.
If vegans truly want to do something to help animals... then stop attacking people for eating them and start creating a world where it's easier and more desirable to not eat them.
Lobby the government to cut back on meat subsidies and sink the money into making more affordable fruits and vegetables. Campaign food processors to add more non-meat options to their product lines... then buy them. Help promote more non-meat options like "The Impossible Whopper" at popular restaurant chains. Stop being fucking assholes that want to force people to do what you want, but instead convince them it's a better way to live. Encourage rather than condemn.
And do so in a way that's not harmful... such as making sure they have a doctor to supervise the switch in case a vegan diet is problematic for them.
And you should probably stop attacking and sexualizing kids who have to eat whatever their parents buy for them anyway. I thought this was a given, but... well... here we are.
I guess that's all I have to say. Except FUCK YOU, THAT VEGAN TEACHER, FOR BEING A HORRIFIC PIECE OF SHIT! I CAN'T WAIT FOR YOUR IDIOCY TO GET YOU BOOTED OFF OF MORE SOCIAL MEDIA PLATFORMS SO PEOPLE WILL STOP EATING ANIMALS SOLELY TO SPITE YOUR STUPID, ABUSIVE, TOXIC ASS!
Posted on Friday, March 12th, 2021

Last night I took a double Benadryl cocktail at 9:30 and went to bed at 10:00 in the hopes that I could get some rest after battling my allergies all day long. I started to read more of a book I started last month (the excellent Four Hundred Souls: A Community History of African America, 1619-2019)... except, according to my Apple Watch... I passed out 15 minutes later.
I slept a total of 7 hours and 56 minutes.
That's a massive amount of sleep for me. And once I saw the sleep report, I was thinking that today would be the best day ever since I was so well-rested. Except... the lingering effects of Benadryl has meant that I spent my morning being mostly drowsy. Oh well. I tried.
In non-drug-induced-slumber-news...
When I went to Amazon to look into more replacement filters for my air purifiers, the very first "recommended item" was leggings. For women. And I'm like... "Dude. The last thing I bought was a frickin' vegetable peeler and a case of Cheetos. How in the hell did the leap from Cheetos to leggings happen?" — YOUR ALGORITHM IS DRUNK, AMAZON... GO HOME!
Although...
...there are certainly worse things to have show up on your Amazon recommendations.
Even though pink isn't really my color. And no amount of Cheetos will ever make my ass look that good.
And in other, other news. I've discovered Goat TikTok...
And just when you thought your Friday couldn't get any better. You're Welcome!
Posted on Wednesday, May 19th, 2021

I've had many mormon friends over the years that have come to mean a lot to me. And, without exception, they have accepted it when I tell them that I try to live my life according to Buddhist principles and that's enough for me. They've never attempted to "convert" me. They've never condemned me or my beliefs. They've never lied or harmed members of my family. They've never been anything except nice to me. And so I've done my very best to be kind to them in turn.
When I'm traveling and run into Mormon missionaries, I stop and say hello, ask how they're doing, and ask them where they are from to make conversation. Especially when I am in a foreign country, because I know they're probably homesick and lonely. Being nice costs me nothing.
This is not to say that I don't have issues with the Mormon Church. Far from it. I was absolutely infuriated when they, as a tax-exempt entity, decided to support the virulently anti-gay Prop. 8 Campaign. But I feel this way about all the churches that decided to become anti-gay propaganda machines. If you want to be a PAC, then that makes you taxable, and you should lose your exemption. Period.
But anyway... ultimately if you want to be Mormon (or whatever) and aren't using it as a weapon to against people (see Prop. 8 above) then you do you and I'll do me.
And if you want to stop being a Mormon, that's okay with me too.
Which brings us to Mormon Stories.
Mormon Stories Podcast is a series of conversations with John Dehlin which center around Mormonism. It started as a forum where Mormons could discuss all aspects of the religion from varying perspectives. And it's fascinating. I was reminded of this recently when a friend brought up Tyler Glenn (lead singer from Neon Trees). Back when I first got into the band (late... just four years ago or so), I found a 3-part interview he did about his growing up in Mormonism... and what eventually caused him to leave the church. If you don't know of him, he's the guy behind the fantastic theme song for Love, Victor...
I ended up listening to Tyler's episode all over again. I think what makes it so compelling is just how smart, kind, and humble he is when talking about Mormonism. His perspective is part uplifting... part heartbreaking... but all interesting. Even if you're not a fan of Neon Trees I still highly recommend listening to his appearance on Mormon Stories. Yes, it's six hours long, but once you start listening the time flies by. I (re)listened to it while I was working...
And that's just the tip of the iceberg. There's an interview with Jeremy Runnells about his infamous letter questioning Mormonism that's fascinating in a more analytical way. There's an interview with Wayne Sermon from the band Imagine Dragons that's every bit as interesting as Tyler Glenn's story. There's an interview with Noah Rasheta, who teaches Secular Buddhism from the perspective an ex-Mormon. The list goes on and on.
If you're looking for a new podcast series about a subject you may not even be familiar with, give it a listen.