Posted on June 27th, 2021

Baby it's hot outside, but the hot lead from my bullets are even hotter... and an all new Bullet Sunday starts... now...

• Pride! I could do an entire week of posts on the TikToks of ileavebreadcrumbs. He is a man who married a male soldier during the era of "Don't Ask Don't Tell," and his stories are just... a lot. I cannot even fathom how straight couples would deal with the same obstacle that gay couples have to endure. Just take for instance their wedding...
The fact that he is willing to put himself out there knowing that homophobic bigots are just waiting to tear him apart in the comments is everything that Pride exists for. Love = Love.

• Pride Again! And it doesn't stop there. His husband is not just "fairly famous"... he's famous-famous." His story has been discussed in many, many places. Including, most famously, on The Daily Show...
He was even a part of The Newsroom...
That's all kind of crazy how they found out they were on a TV show! But... remarkable too.

• More Pride! But the TikTok that destroyed me was this one...
Do yourself a favor and go watch his TikToks. This is why we have a Pride Month.

• At The Car Wash, Yeah! A friend shared this video on Facebook and I must have watched it a hundred times by now. It's just that good...
Somebody filmed him doing it again, but this time we get to see him walk off...
I mean, you can see him just patiently waiting for the brush to come down and then walk directly underneath when it gets low enough. Makes ME want to give this a try!

• Salvage! One of my truly joyful distractions on YouTube is Baumgartner Restoration. Julian is an absolute master of his craft, and his latest project... restoring a van Dijk... is him at the absolute top of his game. If you have time to spare (and I highly recommend making time) this is a remarkable mini-documentary. UPDATE: The second part is even better, so I'm posting it instead (you can still catch the first part here, if you're hungry for the whole story)...
Absolutely incredible. UPDATE: and in this second part, be sure to watch an "end credits scene" that follows the blank black frame at the end (because there are no credit!).

• SHARRRRK! And... I've cleared my calendar for Shark Week starting July 11th. Thank heavens I have Discovery+, because I will absolutely be tuning in for Stranger Sharks!...
Oh, who am I kidding. I'll be tuning in for all of the shows!

• Beer Beer! Truck Truck! You may remember when I mentioned that a guy made a song out of somebody (rightly) critiquing Country music...
Well, it finally came out as an actual song. It's good. But a part of me thinks that something got lost in translation from the demo to the finished song...
The additional twang and polish is a bit distracting from what I was used to in the original track. Even so... that's a song that's going to be popping up on my SONOS rotation! And I'm not even a fan of Country music!

Now, if you'll pardon me, I'll go back to watching my air conditioning electricity bill continue to bankrupt me.
Tags:
Bullet Sunday
,
Dogs
,
LGBTQ
,
Music
,
Politics
,
Pride
,
Pride Month
,
Television
,
TikTok
Categories:
Music 2021
,
News – Politics 2021
,
Television 2021
—
Click To It:
Permalink
—
0 Comments: Click To Add Yours!
Posted on February 13th, 2019

Don't ask me why, but I watch the Westminster Dog Show every year.
This year my dedication was rewarded with "Winky"... a little Bichon Frise running the agility course. This hilarious pup was in no hurry at all to complete the course, and was happy to stop for applause a couple of times. Needless to say, the crowd loved Winky...

Definitely not the fastest time, to be sure, but my favorite run of the show.
Posted on June 20th, 2015

Why yes, we don't want an animal defending individuals from The Police State! That would be against our own best interests!
"All three times (he bit people), he was on his own property protecting his home and his owner," she said. "There were never any warrants for anyone to enter my home. It just seems unfair and stupid on these people's parts."
So... let me get this straight... somebody enters your property without permission, gets bit by your dog, and the dog gets put to death because somehow this is the DOG'S fault?!? What a complete load of shit.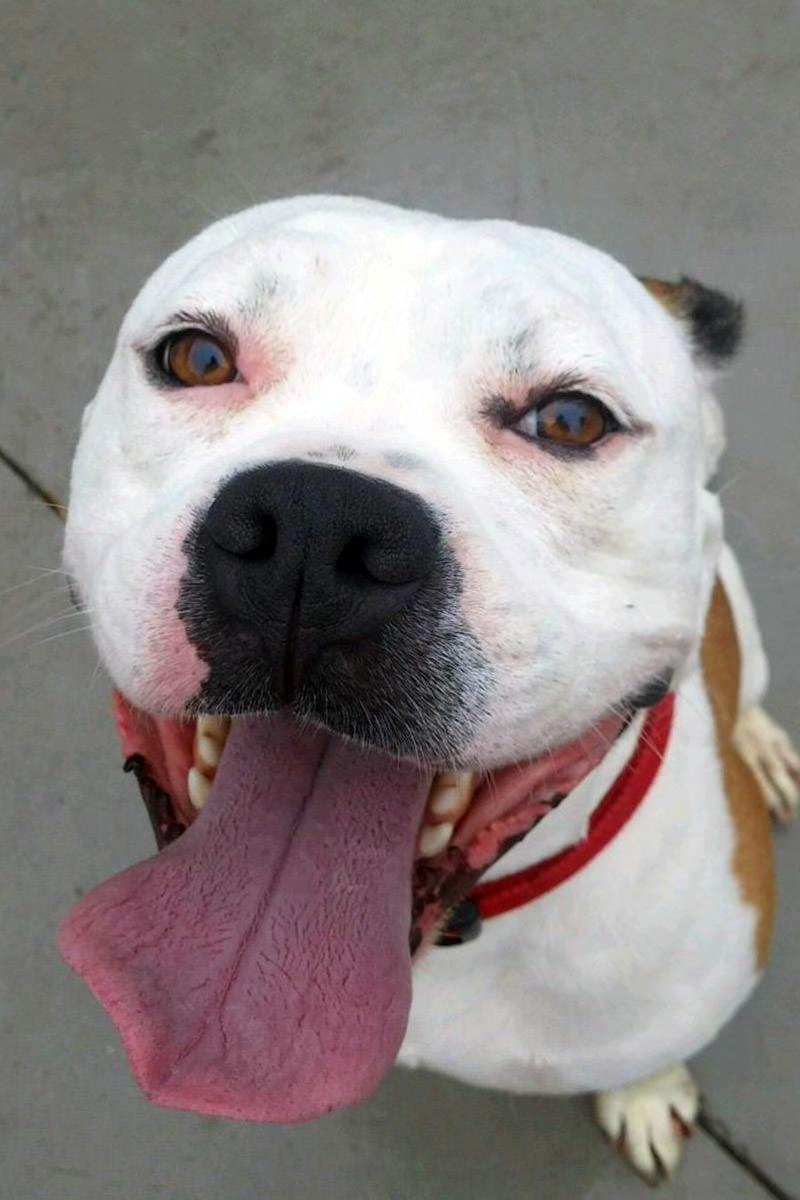 I hope the government releases a list of State Approved Pets soon so I know what animals I'm allowed to have.
Posted on June 7th, 2015

Don't let the impending heat of summer get you down... because Bullet Sunday starts... now...

• Charity! Before donating your hard-earned money to any organization... no matter how well-known or popular, RESEARCH THEM FIRST! That's what sites like Charity Navigator are for! Given how little charity money is available, it's critical that donations be spent somewhere where they'll be put to the best possible use instead of pissed away by people who either don't know what they're doing... or are corrupt.
THE WASHINGTON POST:
The Red Cross had $500 million in Haitian relief money, but it built just 6 houses.

• Balls! First of all, congratulations to Serena Williams for her 20th Grand Slam Singles Victory. But it was her sister Venus who was part of the best tennis-related video I saw this week...
So frickin' adorable.

• Aw! And speaking of dogs who steal your heart, pull out the box of tissues...
I admit to being perplexed at the ending... until the real ending appeared. If only all advertising were this moving... and effective.

• Fletch! WHY, LORD? WHY WAS THERE NO "FLETCH 3?" I loved both Fletch films so hard. I purchased them the minute iTunes Store had them in HD. Of course I have them both on DVD (and Fletch on Blu-Ray... I don't think they ever released Fletch Lives on Blu-Ray).
The first Fletch was probably a better film with a more interesting, complex story... but there were so many amazing funny moments in Fletch Lives (including everything by Cleavon Little!) that I ended up liking it equally.
Fletch Lives earned $40 million in box office on an $8 million budget. That's down from the $60 million box office and the same budget for Fletch, but it's still a respectable haul. Especially when you consider that millions more dollars were raked in from home video. So why in the hell was there no Fletch 3?!? I dunno. Maybe Chevy didn't want to make another one? I remember that Kevin Smith was supposed to be filming Fletch Won with Jason Lee a while back (awesome casting), but apparently nothing came of it. With Hollywood remaking everything in existence, I wonder why Fletch isn't making the grade? It's too funny to be stuck in development hell like this.

• Africa! Misconceptions about Africa here in the USA continue to baffle me. Mostly because people keep referring to "Africa" as a "country" instead of a "continent," but there's so much more...
If you are lucky enough to have the opportunity, visit Africa and leave your stereotypes and misconceptions behind.
If you are not so lucky as to visit Africa, for heaven's sake... educate yourself!

• Fields! Many congratulations to Maryam Mirzakhani for her historic win of the Fields Medal... one of the most prestigious honors that mathematicians can have bestowed upon them. She's the first woman to do so, and will hopefully break down a few more barriers for women in mathematics. Mirzakhani credits her brother for getting her interested in science. Unfortunately, many girls don't have such inspiration, and studies have shown over and over again that girls are actively discouraged from pursuing math and science when it comes to their education and career planning. This needs to change.

Annnnnnnd... DONE! See you next week!
Posted on February 18th, 2015

I love the Westminster Dog Show.
Congratulations Miss P for your Best of Show win!

AP Photo/Frank Franklin II

Beagles are great, but I'm a German Shepherd guy myself.