NEWSFLASH: Major Layoffs Reported At Amazon And ComiXology.
I am a big comic book fan. I used to be a huge comic book fan. So much a fan that I have a small storage room devoted to housing my massive collection of books. Then the digital age was upon us... I was running out of room to store my comics... and so I made the painful transition from physical printed comics to the digital version that lives on the internet and takes no space at all.
It was a tough transition to make. There's something about the feel... the smell... the experience of reading a real comic book as opposed to staring at a computer or your iPad.
That being said, ComiXology made the experience as good as it could be. I mostly read my comics on a computer with a large screen so I could experience them as full page spreads as the artist (and God) intended. On an iPad I usually use "GuideView" which presents the comics panel-by-panel. Once I got my 12.9-inch iPad Pro it was a little easier to read full pages, but I often decided not to.
Then Amazon bought ComiXology.
And things were fine at first. You still went to ComiXology, you just signed in with your credentials from Amazon. Everything was fine.
Until it wasn't.
Amazon eventually folded ComiXology into their Kindle app, and it was fucking awful. Horrendous experience from start to finish. Even finding your comics was a shitty experience. I fucking hated it so much that I pretty much stopped buying digital comics. Now I only bother when something I want to read is on sale. Instead I wait for the trade paperback to be released and wither buy a physical copy or check it out from the library.
Amazon fucking destroyed ComiXology.
And though improvements have been made, it still sucks compared to the ComiXology experience that I bought into.
Now, to the surprise of absolutely nobody who has had to suffer through reading comics on Kindle, profits are down so Amazon is laying off a chunk of their "ComiXology" team (though why they call it that when they murdered ComiXology in favor of Kindle I have no idea).
I feel bad for the ComiXology team members losing their job because Amazon management fucked over their product so bad that nobody wants to use it. That's not fair. But that's Amazon for you. Jeff Bezos probably wants another super-yacht, so he's getting rid of a bunch of people so he doesn't have to dip into his $120 billion (or whatever).
And isn't that the way it always goes? People with insane wealth that they could never spend in dozens of lifetimes making life utterly miserable for people scratching out a living? Just look at Twitter.

As anybody who's been reading this blog for a decade or so already knows, I put money aside each month so I can save up for Black Friday. That's when I buy just about everything, because you can pretty much double your money by taking advantage of sales and such. But last year I started dividing my money between Black Friday and Amazon Prime Day because the sales just keep getting better and better after being pretty crappy for years (I'm convinced that "Prime Day" was quickly becoming a dumping grounds for crappy products that people can't manage to sell any other time of year).
But anyway...
Here's what I blew my luxury savings on.

ROOMBA i6+ SELF-CLEANING VACUUM ROBOT $700 (reg. $1,150)
This was pretty much the only thing on my "MUST-HAVE LIST." Last year it went on sale but I didn't have enough money saved to get it. This year I was prepared. Like my other robo-vacs, I will be naming this one Carl. Old Downstairs Carl died and I had been using Upstairs Carl for both floors, but not very often. The big plus for this New Carl is that he will automatically empty himself. The dirt is sucked out into a storage bin that you only have to empty every month or so (or every day if you have shedding cats like I do, probably). Nice. He also has a few improvements over Old Carl. First of all, he cleans in straight lines instead of bumping around all over the place randomly (well, he still bumps around, but it seems more like finding his way than random). Second of all, he can map out individual rooms and respect "no-go" areas that you can set up (like the cat feeding station I built). I will make an entry about New Carl after a few days once I've had a chance to see him work for a while. Looks promising!

Waterpik Water Flosser in Aquarius Blue $40 (reg. $70)
I've always wanted a Waterpik, but it seemed like such an extravagant expense given how cheap dental floss is. I was still on the fence as to whether the $30 savings was enough to pull the trigger... until I saw it came in blue and not just the sickly white color. Sold! It hasn't arrived yet. I think it's lost. I'll wait a few more days until I cry to Amazon about it.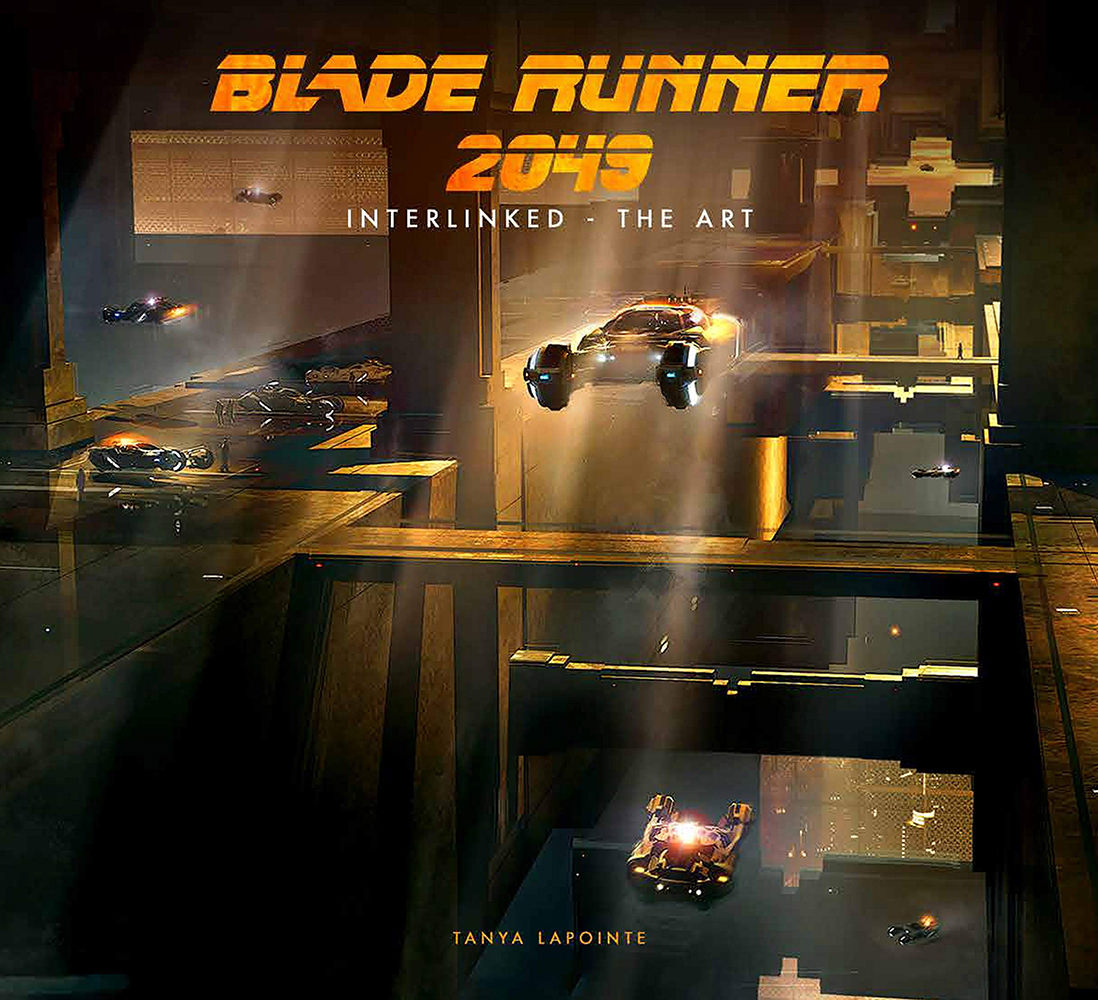 Blade Runner 2049 - Interlinked, The Art $19 (reg. $29, list $50)
This year Amazon once again had a "Small Business Spotlight" where if you buy $10 or more from their small business partners (yay! new flakey salt!), they'll give you $10 to spend. This companion book to The Art and Soul of Blade Runner 2049 completes my book collection of one of the most fascinating films I've seen in recent years. Which is to say that I obsess over the movie and can't read enough about it. The original film seemed impossible to follow, but Denis Vileneuve nailed it (which makes me more than anxious for his Dune reboot). This book takes a look at the concept art that was created for the movie and it's glorious. I was poring over every page with wonder and amazement at just how much thought went into the world that was created/expanded. It fits right in on my shelf of other movie art books, and doesn't overlap much with The Art and Soul of Blade Runner 2049, which is nice. I really hope that they stop releasing books about this movie, because I would absolutely buy them! I'm running out of room on my bookshelf though!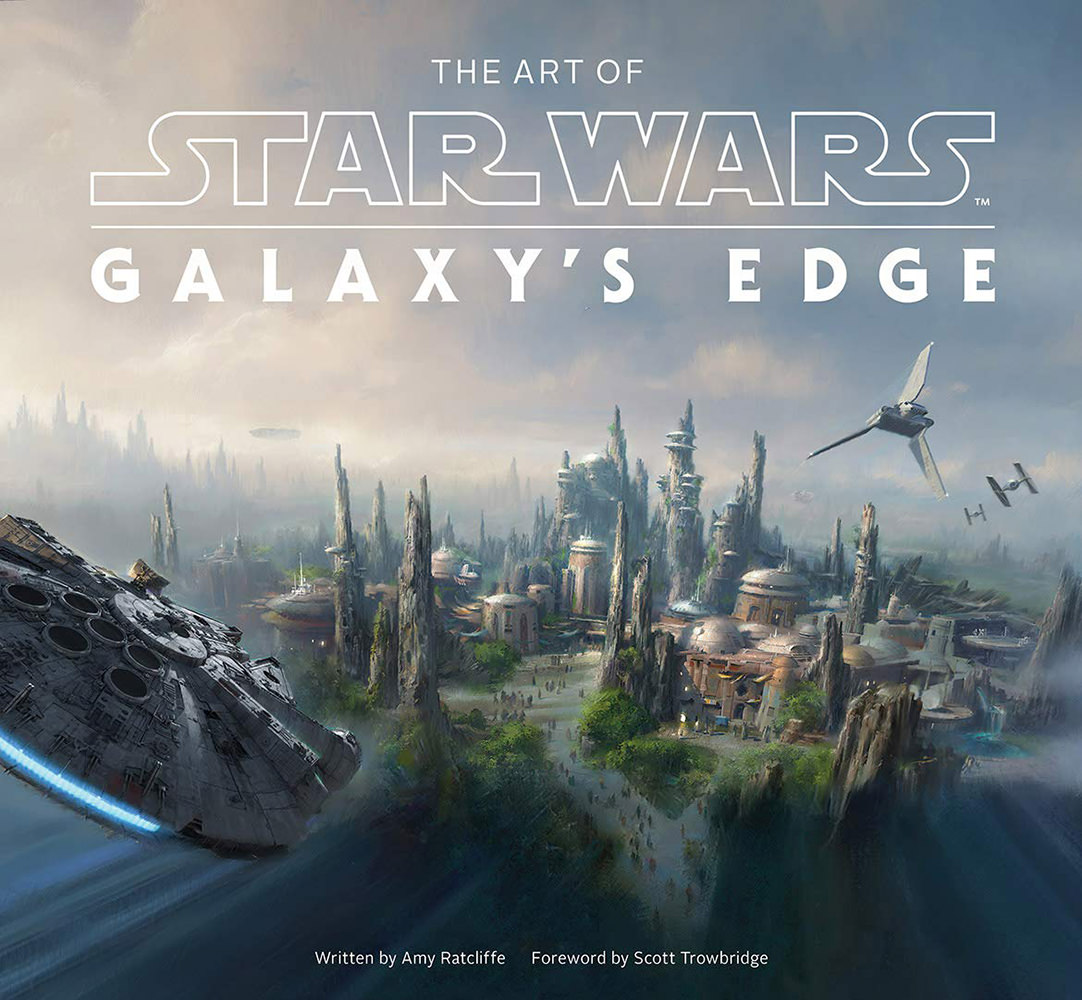 The Art of Star Wars: Galaxy's Edge $18 (reg. $28, list $50)
In addition to the small business credit I used for the book above, I also got a promotional credit of $10 for reloading my Amazon Gift Card balance with $40 (talk about a no-brainer!), which I used on this art book which goes behind the scenes of "Star Wars Land" at Disneyland and Walt Disney World. I am a huge, huge fan of both Disney and Star Wars, so seeing not only how they designed Galaxy's Edge... but also how they designed the rides you'll find there... is pretty great, as I knew it would be. Especially when it came to designing Coca-Cola that exists in a galaxy far, far away!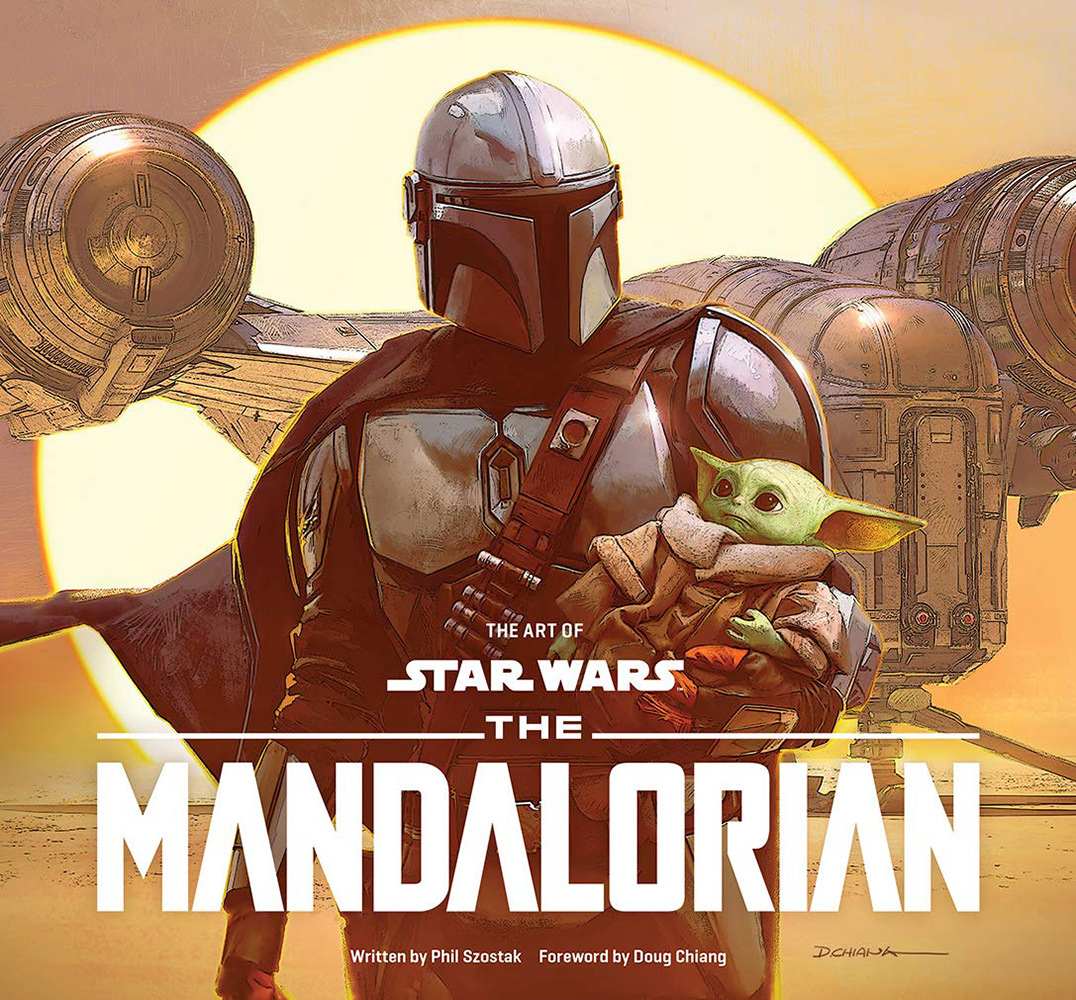 Art of Star Wars: The Mandalorian Season One $18 (reg. $28, list $40)
This was yet another $10 credit I racked up... but I don't remember where. But anyways... I was so excited for new Star Wars that I pre-ordered the art-book for The Force Awakens before watching it and finding out that it wasn't great new Star Wars, but instead a watered-down rehashed remake of the original. Fortunately, The Mandalorian brought Star Wars home and was actually great new Star Wars. The art book is, as you would expect, absolutely amazing. The concepts on how they got to where they ended up is every bit as fascinating and entertaining as the actual show. I keep hoping for a book covering the second season, but one hasn't appeared yet.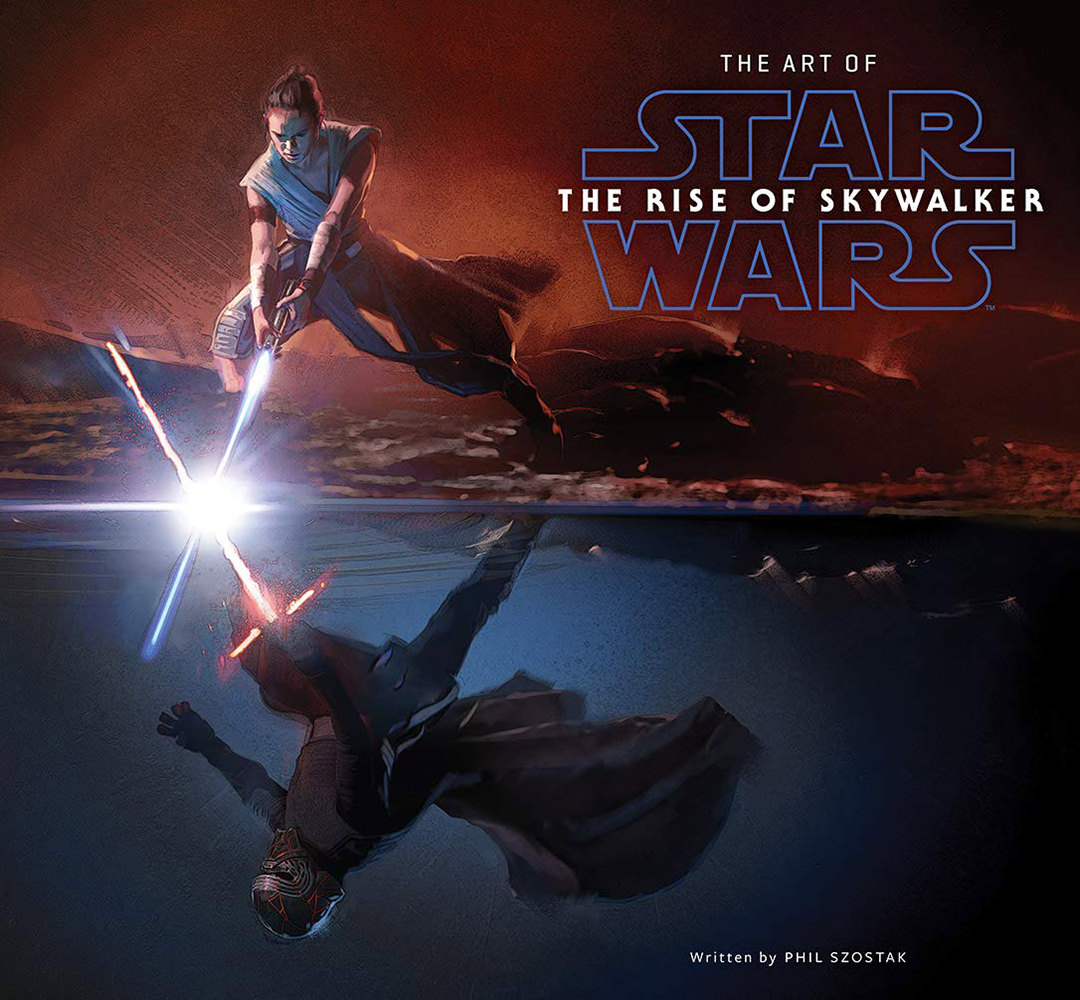 Art of Star Wars: The Rise of Skywalker $14 (reg. $28, list $40)
I detest the prequel trilogy. I really didn't care for the sequel trilogy. So why am I buying this book? Because it's $14. And the concept art that went into the making of the movie is undoubtedly going to be as mind-blowing as all the other Star Wars movies.

Simply Cheetos Variety Pack 36-Count $12 (reg. $18)
I have been addicted to Simply Cheetos Puffs in White Cheddar, and ordered several cases of them so I can have a snack at work. Then, for whatever reason, the price for a case jumped from $18 to $38 and I couldn't afford to order them any more. During Prime Day they had the Puffs/Crunchy combo case on sale for $12, so I decided to grab it. I hadn't had the Crunchy version, but I figured it would be okay. Turns out it was more than okay... just not as good as the Puffs I love so much. The only problem is that the Crunchy Cheetos expire next month and the Puffs Cheetos expire in September. So now I have to eat all Crunchy Cheetos first since they're the least-fresh. Hopefully the price will drop on that case so I can order exactly what I want again.

PopCorners 6-Flavor Variety Pack $19 (reg. $24)
I love PopCorners... but don't love the absurdly high price. Instead of 36 bags like you get with the Cheeto cases, you only get 20 here, and I wasn't paying $1.20 each for a tiny little bag. The Prime Day price brought it down to 95¢ a bag, which is still way too high... but affordable enough that I decided to grab the offer. The item hasn't shipped yet. No idea when it will arrive. Hopefully I have a decent expiry date on them.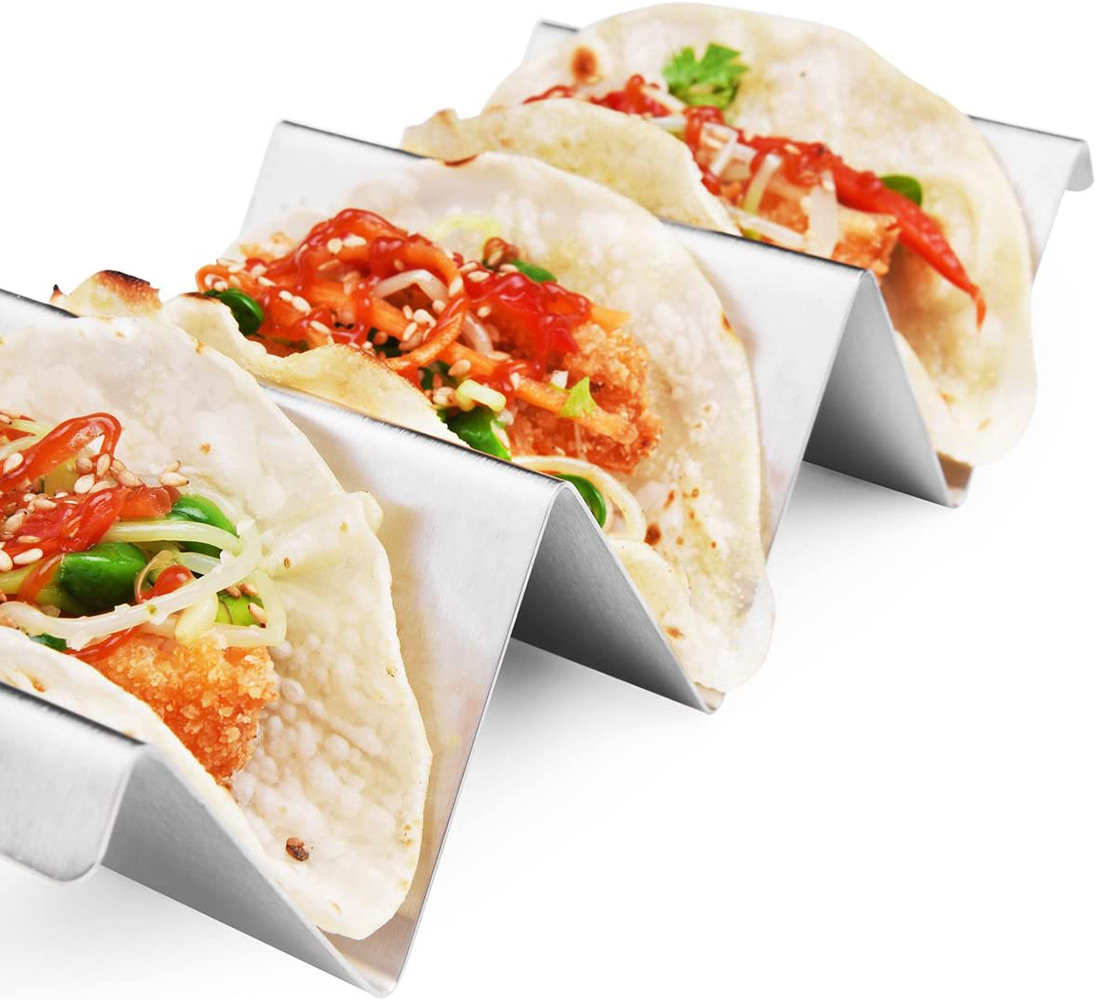 Taco Holders 4 Pack $12.50 (reg. $16)
This was an impulse buy that popped up when I saw it. Seems like a great way of propping up shells while you fill your tacos and an easier way to grab them without spilling so much out of them. I like that they are metal instead of plastic, and that was the deciding factor (along with being dishwasher-safe). The reviews are good, so hopefully they hold up as well as you'd think over time. Like other items, this one appears to be lost in transit. Fingers crossed!

And there you have it. $852.50 worth of crap that I couldn't live without. Fortunately the money in my Black Friday savings covered it once I used up a couple gift cards, special offer redemptions, and my Amazon Prime Credit Card reward points. But still... now I'm poor! But totes worth it since my life will be sooooo much better with this junk.
It will be better, won't it?

Last night I took a double Benadryl cocktail at 9:30 and went to bed at 10:00 in the hopes that I could get some rest after battling my allergies all day long. I started to read more of a book I started last month (the excellent Four Hundred Souls: A Community History of African America, 1619-2019)... except, according to my Apple Watch... I passed out 15 minutes later.
I slept a total of 7 hours and 56 minutes.
That's a massive amount of sleep for me. And once I saw the sleep report, I was thinking that today would be the best day ever since I was so well-rested. Except... the lingering effects of Benadryl has meant that I spent my morning being mostly drowsy. Oh well. I tried.
In non-drug-induced-slumber-news...
When I went to Amazon to look into more replacement filters for my air purifiers, the very first "recommended item" was leggings. For women. And I'm like... "Dude. The last thing I bought was a frickin' vegetable peeler and a case of Cheetos. How in the hell did the leap from Cheetos to leggings happen?" — YOUR ALGORITHM IS DRUNK, AMAZON... GO HOME!
Although...
...there are certainly worse things to have show up on your Amazon recommendations.
Even though pink isn't really my color. And no amount of Cheetos will ever make my ass look that good.
And in other, other news. I've discovered Goat TikTok...
And just when you thought your Friday couldn't get any better. You're Welcome!

With the exception of Apple Events, which I will watch live whenever I can, I generally don't care about other tech companies enough to clear my schedule and watch their press shows. Like today's "Amazon Hardware Event," which I was happy to read in summary rather than have to sit through. Unsurprisingly, it consisted of things I don't need and won't buy (with one minor exception), so at least my wallet is safe.
The one thing I will be buying is the "Samuel L. Jackson Celebrity Voice" for Alexa. And, yes, I will absolutely turn the profanity option to ON.
Sadly, you can't just switch Alexa over to Samuel L. Jackson and have his voice be the voice of Alexa permanently. You have to tell Alexa to ask Sam something. This is pretty lame, but for 99¢ I'm not going to complain too much. Having Samuel L. Jackson tell me that it's "motherfucking cold outside" is what technology was made for...
There were a few announcements which were of interest to me.
The first, and by far the most important if it actually works, is "Frustration Detection" for Alexa. The idea is that Alexa will be able to tell when you're getting pissed off at her. Like when all of a sudden she's doing stupid shit after working flawlessly for years. No idea what she's going to do when I'm raging... hopefully stop being an idiot... because that would be incredibly helpful. As an example, here's a typical conversation...
DAVE: "Alexa, Turn off bedroom light."
ALEXA: "I cannot find a device named bedroom lights. Which device do you mean?"
DAVE: "LIGHT NOT LIGHTS YOU STUPID FUCKING PIECE OF CRAP! I VERY CLEARLY ENUNCIATED LIGHT WITH NO 'S' ON THE END SINCE YOU ALL OF A SUDDEN STARTED MAKING EVERYTHING PLURAL AND ARE TOO DAMN STUPID TO TO TRY UN-PLURALIZED NAMES BEFORE MOUTHING OFF WITH THIS BULLSHIT!"
ALEXA: "I'm sorry, but I can't do that right now."
DAVE: "ALEXA, JUST DIE YOU FUCKING WORTHLESS PILE OF FESTERING SHIT!"
ALEXA: "That's not very nice."
DAVE: "I'LL KILL YOU! I'LL KILLLLLL YOOOOOOU!"
I know I'm kinda subtle when expressing my frustration, but hopefully Alexa will be able to pick up on it anyway.
The second item of interest is Amazon's "Certified for Humans" program, which will make setting up smart devices easier. That's nice and all... but I'd really like for devices to keep functioning properly once you've got them set up. Every couple months one of my SONOS speakers will stop responding and go offline. No idea why. I always have to set everything up again, which is a huge pain in the ass. And don't get me started on device naming, which randomly works... randomly sticks... and randomly decides to be ignored. It drives me insane. What really drives me crazy is that I didn't have any of these problems for years. It's a recent thing.
And now for the hardware...
ECHO LOOP ($130). From the "nobody asked for this department" comes a massive clunky ring which allows voice-only interaction with Alexa once it's been paired to a phone...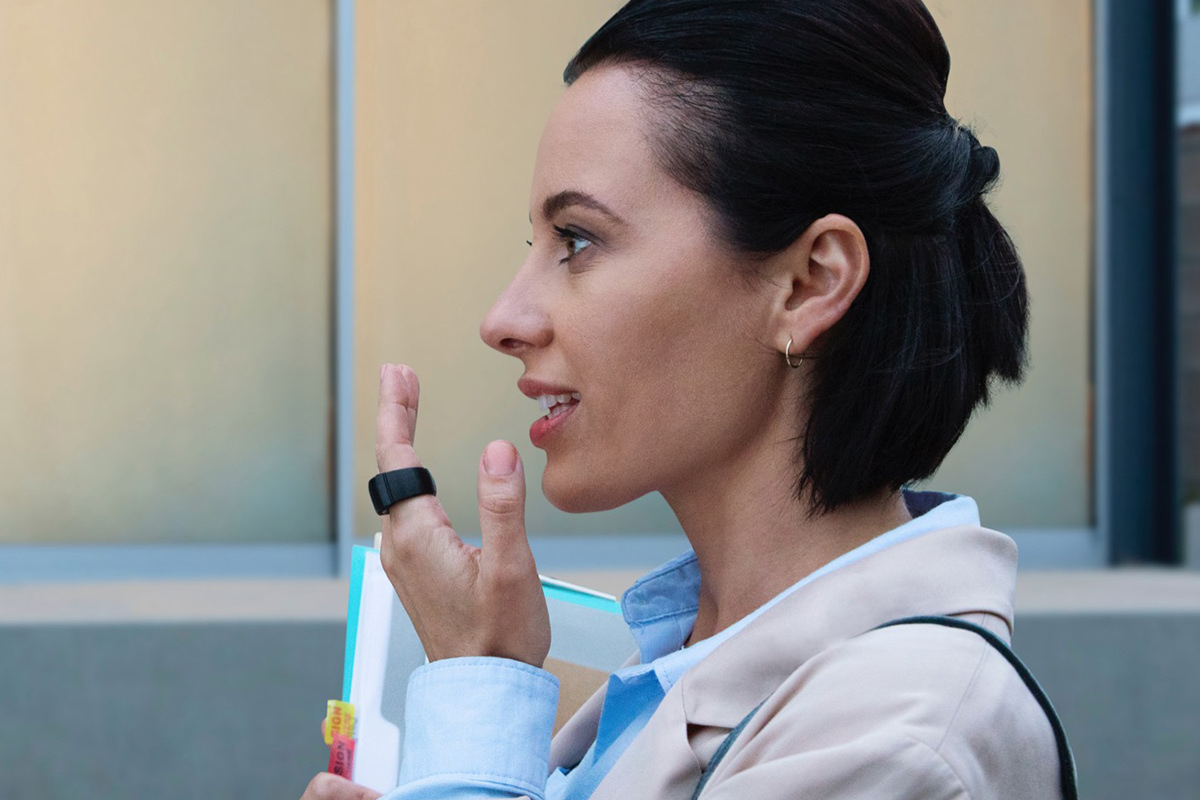 How is this helpful? So Alexa can read off your shopping list... what are you supposed to do, memorize all 30 items you added to it as she speaks them? Dumb. Dumb. Dumb. If you want a big wearable that's worth a shit, just get an Apple Watch.

ECHO FRAMES ($180). And here's a bulky pair of glasses to sit on your face! This is just beyond stupid. Google Glass had an actual visual display and failed miserably. How in the heck is a pair of glasses with voice-only interaction going to be helpful?
Again, just get an Apple Watch. This is categorically absurd.

ECHO BUDS ($130). This one actually makes sense. Alexa built into a pair of headphone buds. Hopefully, unlike Apple AirPods, they will actually stay in your damn ears...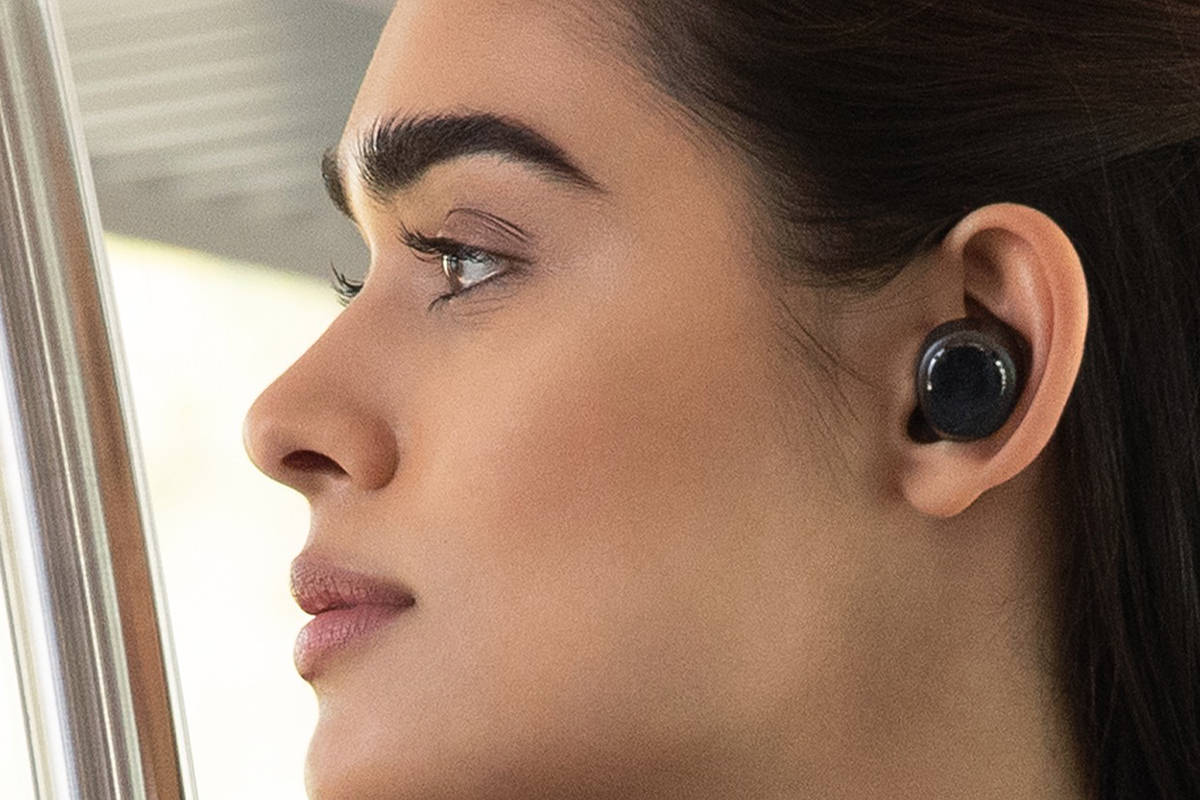 I use Alexa to listen to Music Prime Unlimited all the time. Having her in my earbud is actually a great idea. I can play Amazon's streaming music service through my AirPods, but it's not very well integrated. Even so... I'll probably stick with Apple because I own an iPhone and Siri is incredibly handy in an earbud.

ECHO STUDIO ($200). Clearly meant to compete with SONOS and Apple HomePod, this is a high fidelity speaker system in a single unit. If I didn't already have SONOS everywhere in my home, perhaps I would have gone this route...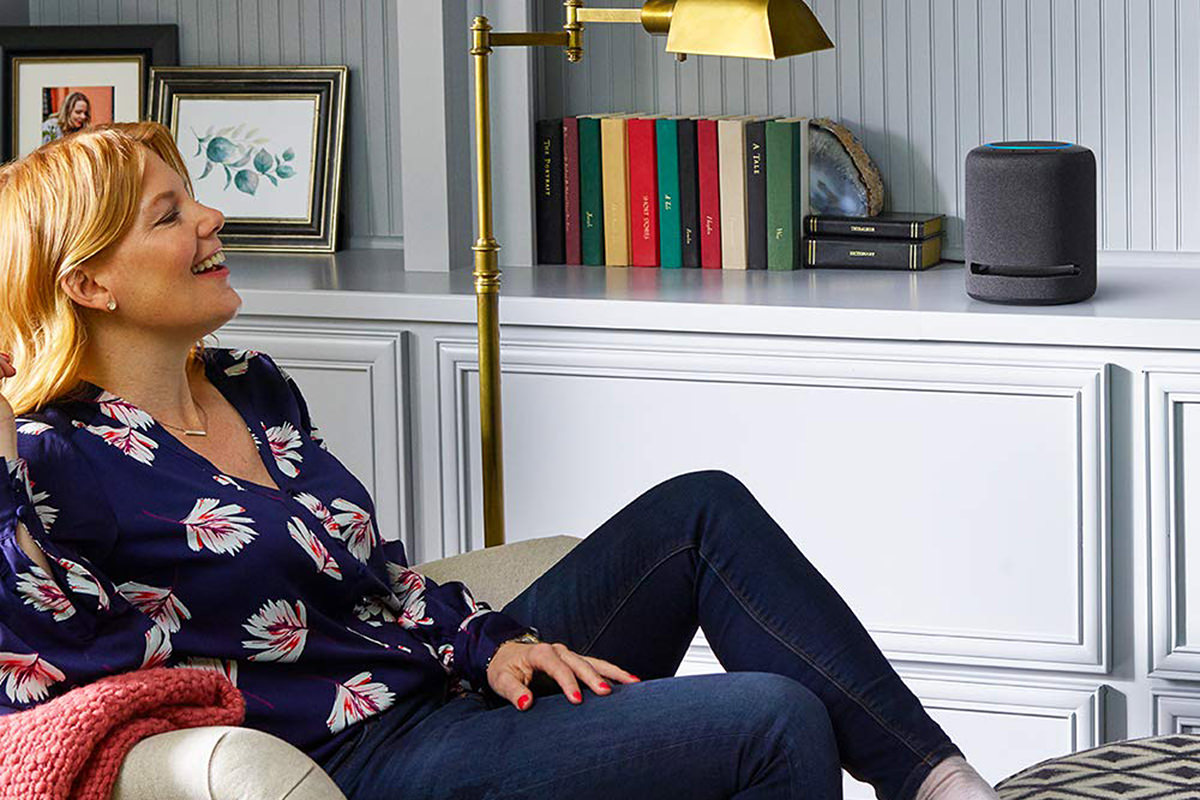 Taking a cue from Apple, the audio has been tuned to fill a room with "3D Stereo Sound" from a single speaker. No word if it can work as an AirPlay 2 device for my AppleTV, but somehow I doubt it. The good news is that, unlike SONOS, there's an audio in jack for 3.5mm/TOSlink which I'd rather use over AirPlay anyway. It's also Dolby Atmos certified, which is excellent. Of all the devices that Amazon released, this is the one I'd most likely buy if I had the $200 to buy one. It's actually a better "fit" for my bedroom over the SONOS One I have in there now. That audio input jack is such a smart idea.

ECHO 3 ($100). This is yet another upgrade to the basic Alexa device we've seen over and over. It has the design and fabric cover of the previously released Echo Plus, which means it has improved sound quality over the Echo 2 I guess. All these Echos are confusing...
To be honest, my original Alexa has pretty darn good sound. Definitely good enough for my morning shower music (I keep her in my bathroom). If it keeps getting better and better, this thing probably sounds pretty great. I mean, it has equalizer settings, for heaven's sake! The fact that it has a 3.5mm line in/out is just icing on the cake. If you don't need the additional bass and great mid-range sound from the Echo Studio (above), this is likely a great choice... and half the price!

ECHO FLEX ($25). It's a compact smart speaker plug with Alexa built in for $25! Which is a good idea, I suppose. Especially for places like the garage where you might not need awesome sound quality, but would like to have Alexa handy (I have an old Echo Dot in my garage for exactly this reason)...
A nice feature is that there's a USB plug on the bottom, which allows you to charge your phone or add optional accessories like a nightlight or a motion detector. In most cases, I think an Echo Dot is a better option, but this will undoubtedly fill a niche somewhere!

ECHO SHOW 8 ($130). I like the idea of the Alexa "Show" devices, I just don't think I would ever get much use out of them. If I want to FaceTime, I'll just grab my phone. Everything else is already on my phone or my television. I suppose it would make a nice bedside clock that can also show you your security cameras on demand, but that's a pretty expensive clock!
I dunno. If I had money to burn? Sure. It would be handy to have in some situations. But not enough that I'm going to go rush out and buy one.

ECHO GLOW ($30). Oh boy! A smart lamp for kids! This is essentially a Philips HUE type device which pairs with Alexa so you can control colors and such...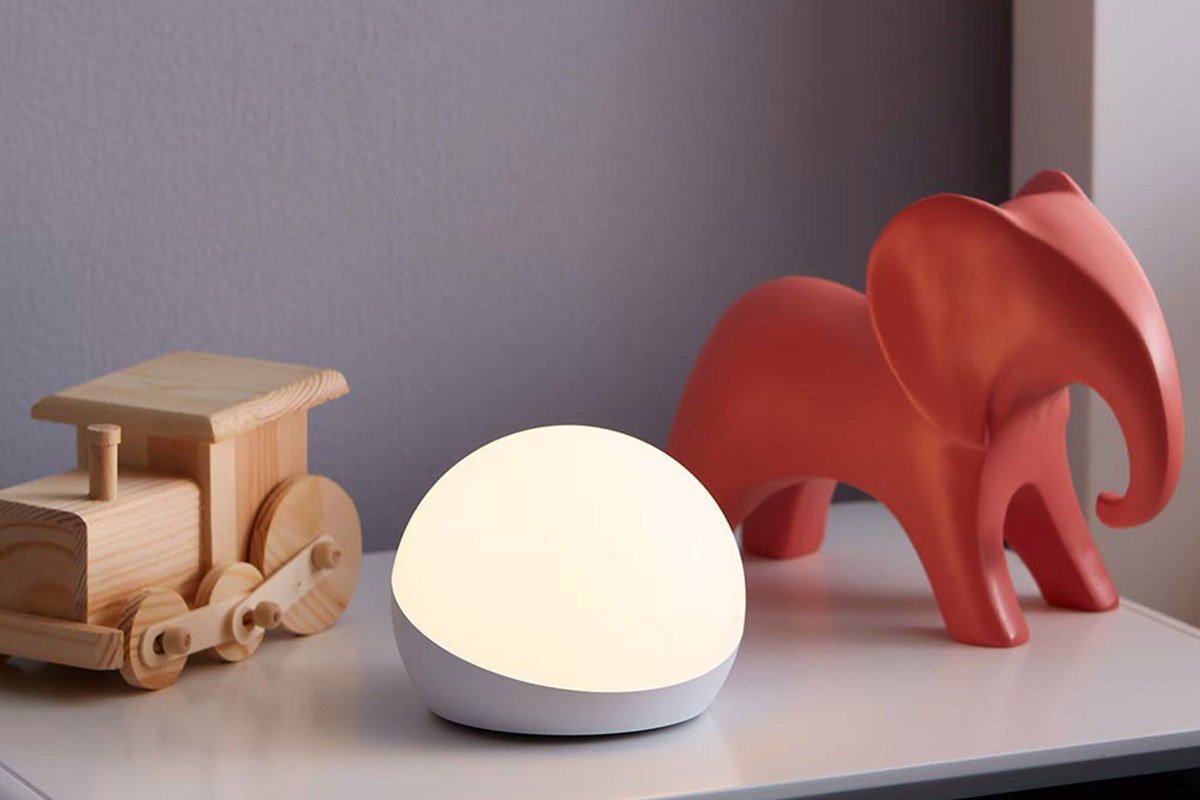 Pretty sure they are marketing this as a fun device for kids because it's essentially useless for much else. No idea why somebody wouldn't just buy a smart bulb for their bedside lamp and be done with it.

ECHO DOT 3 ($60). For sixty bucks, you can now get an Echo Dot with a clock inside. I guess if you didn't have any other Alexa device in your bedroom this could be handy? But it seems really expensive for what you get...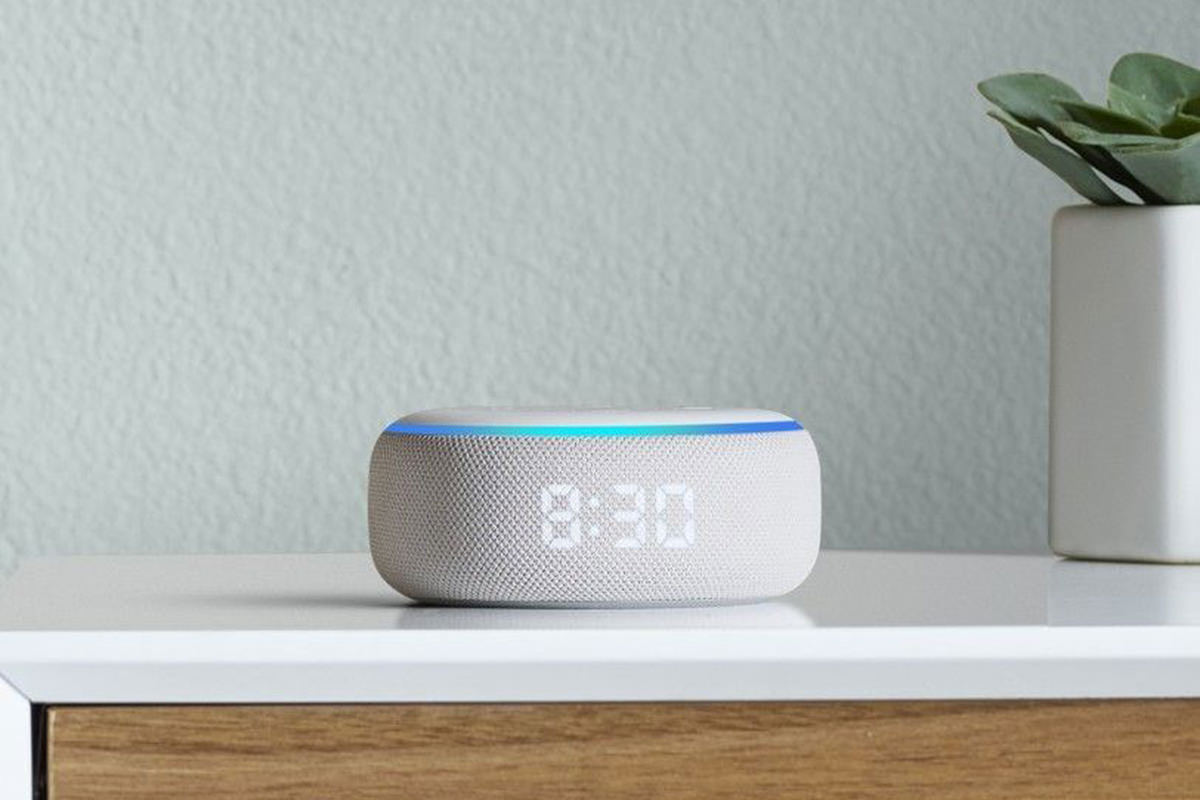 Cute, I suppose... and a (relatively) inexpensive way to test the waters of the Alexa ecosystem, but I think you'd be better off spending a little more to get a "real" Echo device and buy a cheap LED clock to go with it.

AMAZON SMART OVEN ($250). Amazon had previously released a "smart microwave" which could be paired with an Alexa device. Now they are going a step further and have created a combo microwave/convection/air fryer/food warmer oven, which is a lot more versatile...
Oddly enough, Alexa isn't actually inside the device itself, so it comes with an Echo Dot. There's a lot of bells and whistles... and Amazon is partnering with food manufacturers to have the UPC code on their packaging be able to instruct the oven how to perfectly cook your food once it's been scanned with a smartphone... which sounds nice, I suppose...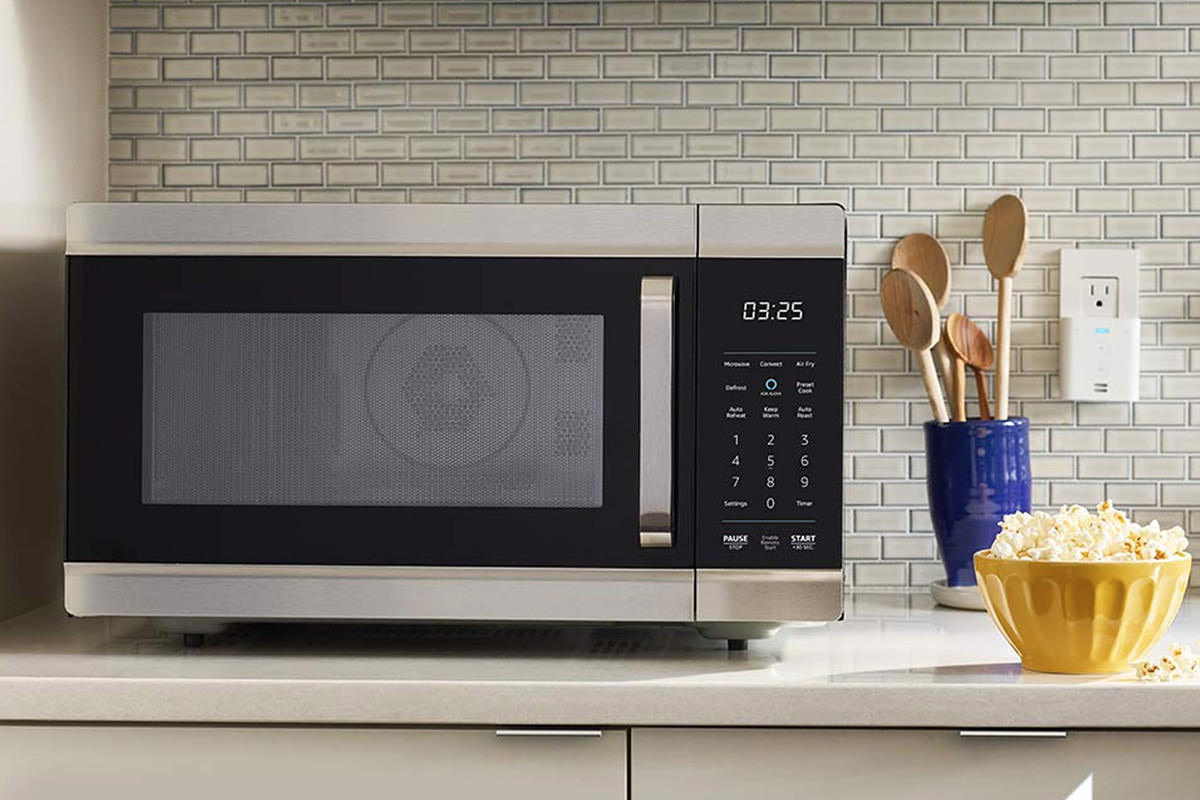 I'm not exactly sure how all the tech in the oven works together to know about things like servings being cooked and such, but I'm certainly open to the idea of an oven which can perfectly cook your food every time. Cheap micro/convection ovens are around $150. Most of them are more like $200. I'm not entirely sure that an Amazon Oven is worth the extra $50, but it certainly could be if it lives up to the promises they are making.

RING CAM INDOOR ($60). If these things weren't so butt-ugly, they might be a really nice smart-cam option. I most certainly prefer the Amazon Ring Protect Service (which adds cloud recording) to the heinously overpriced Nest Protect Service I have now...
But holy crap is this thing ugly! I mean, seriously... a little $20 Waze Cam is a work of art next to this monstrosity. Somebody at Amazon needs to start putting a little more effort into the appearance of something meant to be displayed in your home.

eero MESH ROUTER ($100 each). This is Amazon's answer to Google Wifi, which is what I have. I'm actually interested in this, because the Google units are being left in the dust when it comes to technology advances. Newer mesh routers are smarter, faster, and able to handle more devices. They also have better options for monitoring and controlling bandwidth. Alas, the eero stuff doesn't have any features which would make it worth the upgrade for me...
Interesting to note that the "basic" eero units can handle speeds up to 550 Mbps. To make use of anything faster than that (like fiber) you have to double the cost and buy an eero Pro Router (which also offers the 5.8GHz band in addition to 2.4GHz and 5GHz). Even more interesting? None of the eero devices support WiFi 6 or WPA3, which means they are essentially obsolete the minute they ship. That's pretty bad. I honestly don't understand why mesh router manufacturers don't seem interested in being cutting edge... but they never seem to be there. I like my Google Wifi, but the app control (while easy) is tragic. You can't even permanently prioritize a device, for heaven's sake. One day... hopefully one day soon... somebody is going to come out with an affordable mesh option that's packed with modern features, is easy to use, and is worth a crap. Until that day, it's just more of the same. So lame. Even more lame? This eero iteration has its branding stenciled on top, and the device itself looks like it's melting. At least my Google Wifi has a more elegant cylinder shape with only a discreet "G" on top.

And that's all she wrote. Kinda sad that the only thing which has a guaranteed sale for me is a 99¢ Samuel L Jackson voice add-on for the Alexa crap I already have.