Posted on May 9th, 2023

My obsession with the show Jury Duty continues.
In all the interviews I've seen, Ronald seems like he is wide open to becoming a public figure and exploiting whatever fame he gets from the show. And, in all seriousness, good for him. Everybody loves the guy, and he deserves it.
Ronald already signed on with the Artists First talent agency, so I guess he's going to be popping up everywhere very soon. Like in this Mint Mobile commercial...
In all honesty, I don't know whether I'd rather have a hug from Ryan Reynolds or Ronald Gladden.
Posted on November 15th, 2021

I love Ryan Reynolds so much that my cat is named after him... "Jake Ryan Reynolds Simmer." He's just sheer entertainment from start to finish, and even though he's basically the same character in all his movies... I honestly don't care. He partnered with Netflix for the great movie Six Underground (which I'm still hoping gets a sequel) and now a new movie, Red Notice with The Rock and Wonder Woman. It was, as expected, highly entertaining...
Of course the critics gave it bad reviews because they don't give a shit about having fun at the movies, but I really enjoyed it. And it's apparently the biggest streaming debut Netflix has ever had, so there's that.
And now there's this... which might not make sense unless you've seen the movie...
I think the movies left on my 2021 Bucket List are Eternals, Spiderman: No Way Home, and Matrix: Resurrection. Fortunately I can see The Matrix on HBO Max, but I'm not sure if I'll risk a trip to the theaters for the other two.
Maybe?
Posted on February 14th, 2021

It's Valentine's Day, the world's gone crazy, winter storms are striking, and I just drank my last can of Coke Zero, but all is not lost... because an all new Bullet Sunday starts... now...

• Let it Snow! It's snowing! And every time this happens, I think back to this TikTok, which is one of the funniest things I've ever seen...
It's getting to the point where I'd rather watch TikToks than television.

• Ryan! I swear... if Ryan Reynolds wasn't completely killing it as an actor, he could easily make a mint as a media consulting company. His every ad endeavour has been amazing...
The fact that he did this particular ad on behalf of a charity is just icing on the cake. I guess you can understand the reason my cat's full name is Jake Ryan Reynolds Simmer.

• Munchin'! There's a woman with a pet duck called "Munchkin" on my TikTok. The duck's most favorite thing is to go through the drive-thru at Dunkin's for a cup of ice water. Over the past several weeks she's been taking Munchkin to different drive-thrus, and today she FINALLY took her to Sonic, which has the most amazing ice ever...
We do not speak of the time that she took Munchkin to Dairy Queen and they refused to give her an ice water. Guess I'm not bothering with their duck-denying asses any more.

• SELECT ITEMS! My morning was ruined this past Tuesday, thanks to Cutlery and More's 20% OFF Sale...
=checks email=
"20% OFF! Wow! How awesome!"
=opens email=
"SELECT ITEMS? Crap! Well... mayyyybeee...."
=checks exclusions=
"FUCK!!!!!"

By manufacturer request? How can a manufacturer keep you from just putting your entire store at 20% off? This blows. The only things I want to buy have been excluded from their sale.

• Norge! Will Ferell had a Superb Owl commercial which promoted General Motors electric cars here in the USA and complain that Norway is currently #1 when it comes to fuel-free automobiles. It was basically a disturbingly funny look at how far the US is behind much of the world, and Will is angry at Norway because of it.
And now Norway responds...
What's so incredible here is how the original commercial typifies American response to most everything. We're #1. We're the best country in the world. No other country is better than us. Except when they are, and then we have to obliterate them. Whereas Norway's response is so typical of them. Smart, playful, educational, and delivering a smackdown in a way that's tough to really debate... yet not so harsh that it alienates Americans entirely. It's absolute insanity to think how stupid, gullible Americans have been conditioned by our wealthy corporate overlords to believe that the horrific state of this country is inconsequential to us being "the best" at everything. Which it is... for our wealthy corporate overlords. We are an incomprehensibly wealthy country, yet the vast majority of that wealth is exclusively in the hands of precious few people. Believing that this makes us the envy of all the world is the height of such laughable hubris that I'm surprised Norway can even deliver their response with any semblance of a straight face.

• Controversial Colors? The stuff I learn on TikTok could fill volumes, thanks to amazing content creators like this...
Weird, cool, and enlightening. That's pretty much TikTok in a nutshell.

• ENTITLEMENT OUTRAGE! Boy, the butthurt is strong on Facebook this past week. I watch six "traditional" television channels... HDTV, Food Network, Travel Channel, Bravo, VH1, and Hallmark (anything else on my TV comes from a custom streaming service like Netflix or Disney+). All of those traditional channels can be had on my $20 Philo subscription, which is SO cheap. I USED to pay $126 per month for satellite that was packed with channels I didn't want and never watched! I am saving over ONE THOUSAND DOLLARS a year by going with a package that fits exactly what I want!
Now some of these channels... namely those under the Discovery umbrella like HGTV... are offering their ENTIRE FUCKING BACK-CATALOG for popular shows... PLUS all-new exclusive content via a streaming service called discovery+. This is like a fucking all-you-can-eat-buffet for somebody like me who loves their programming and could watch them over and over and over again. And now I can. For $5 a month. Glorious!
I just took advantage of a discovery+ promo to get a YEAR of ad-free for $60 (usually the $5/mo. price comes with ads). It's a gift subscription special, so I gifted it to myself! I could not be happier. So imagine my unshock when I look through the comments on the Facebook post advertising the special and see "STOP NICKLE AND DIMING US!" and "NOPE! NOT PAYING YOU ONE CENT MORE!" and "I ALREADY PAY FOR CABLE, YOU'RE BEEING GREEDY!" and "IT'S A PANDEMIC AND YOU'RE SCREWING PEOPLE!" — And I'm like, whoa, whoa, whoa. This isn't lifesaving medicine... it's fucking TV shows for Christ's sake. AND, on top of that, Discovery STILL broadcast their regular programming over satellite and cable packages if that's the way you want to go. The only thing you miss out on it the exclusive content. But even that's not a big deal. Wait for all the episodes to air for a show you want to see, spend $5 for a single month to watch them, then cancel before it renews the next month. But NOOOOOO! That requires people to stop being fucking idiots.
I honest to God don't get the entitlement bullshit I see every fucking day. People feel ENTITLED to entertainment TV shows? Seriously? Ironically, half these people are probably just fine with health care costs bankrupting them instead of having Medicare for All be paid out of our taxes... but tell them they have to pay for new episodes of Fixer Upper? TOTAL FUCKING OUTRAGE! I cannot with people on the internet any more. It just keeps getting worse and worse and worse.

• IT'S EVERYWHERE! And lastly, before I go, here's one more TikTok that slayed me this weekend...
That's me cleaning up cat vomit the rare times that it's happened. To go through this every day? Yikes.

And now I suppose I should think about cleaning my house. Or not. It's not like I'm having visitors any time soon and my cats just don't care.
Tags:
Bullet Sunday
,
Comedy
,
Ducks
,
Entitlement
,
Norway
,
Ryan Reynolds
,
Snow
,
Television
,
TikTok
Categories:
Bullet Sunday 2021
,
Internets 2021
,
News – Politics 2021
,
Television 2021
—
Click To It:
Permalink
—
2 Comments: Click To Add Yours!
Posted on June 17th, 2019

I tend to ignore Taylor Swift, only becoming aware of her when one of her songs grabs me on internet radio or something.
But then Taylor performed the song ME! At the billboard music awards with Brendon Urie (from Panic! At The Disco), and she instantly became impossible to ignore. Not only was it a great pop song, but the spectacle which accompanied it was fantastic...
The actual video for ME! (on which the Billboard performance was based) was equally amazing, using CGI to excellent effect...
And then today she released the video for her follow-up single, You Need to Calm Down, featuring a star-studded cast that completely delivered...

Yes, haters, please... have several seats and just shut the fuck up. Your shade ain't going to make anybody less gay, and your homophobic bullshit is tired to people just trying to live their life...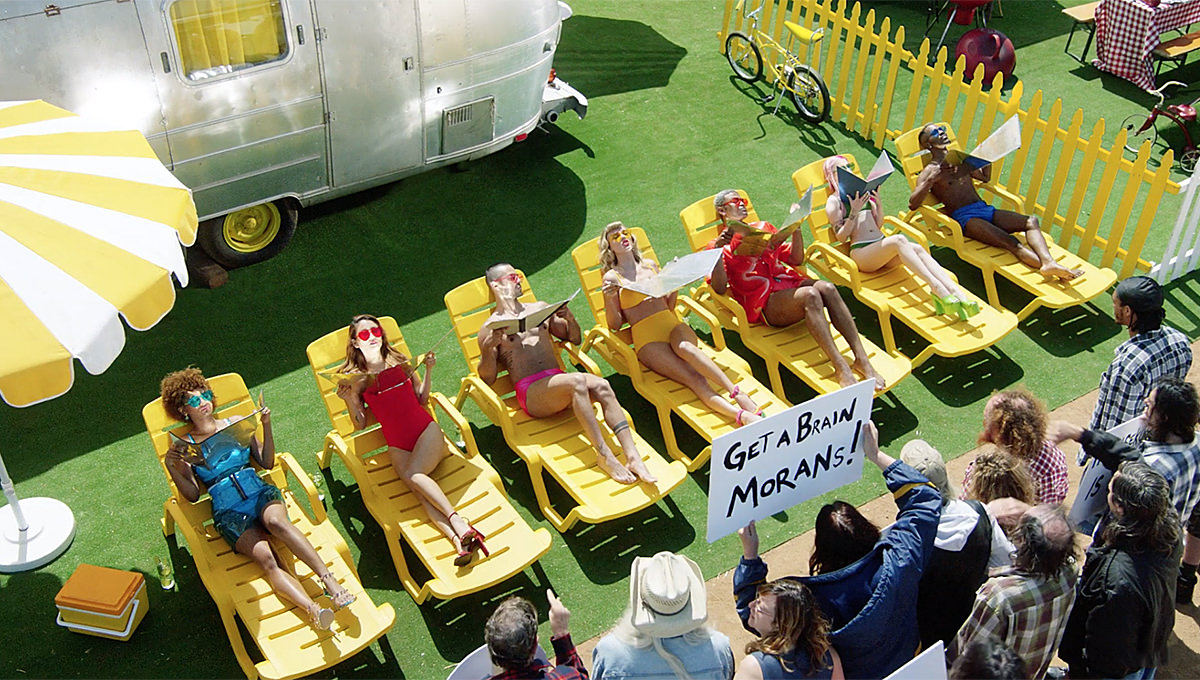 A few things...
• And so I guess the feud between Taylor and Katy Perry is over...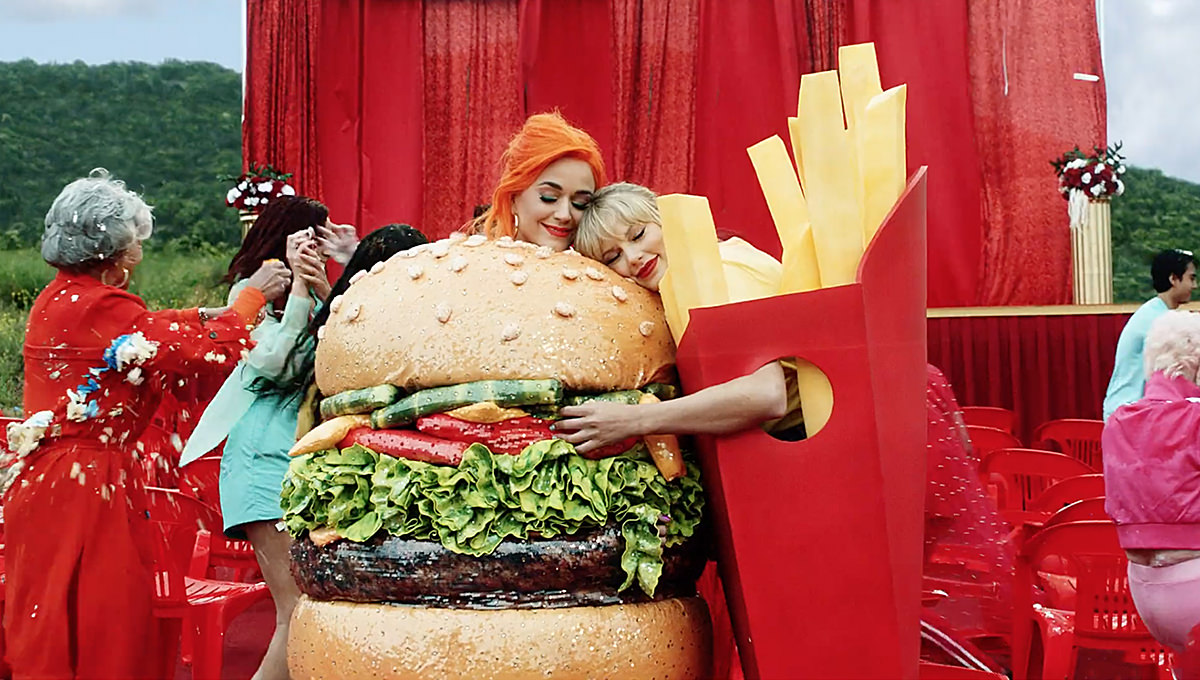 • Trailer Trash Taylor is my favorite Taylor...

• I really hope that Laverne Cox finds a new show to land on post Orange is the New Black...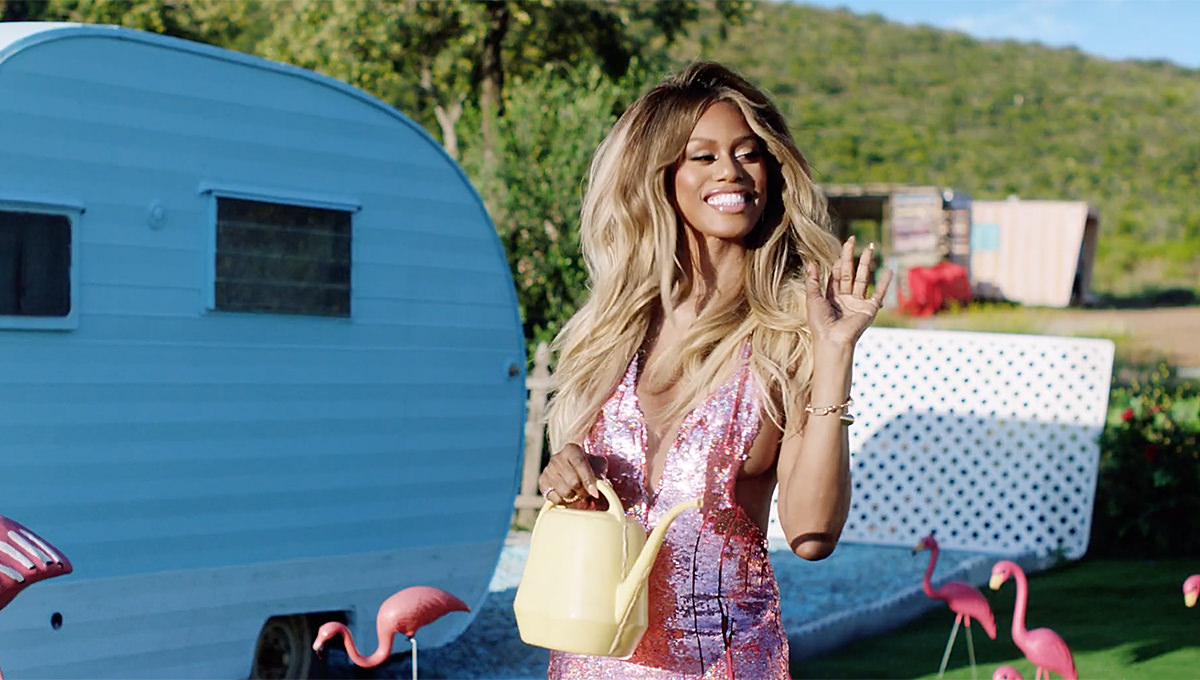 • Oh hey there, Hannah Hart...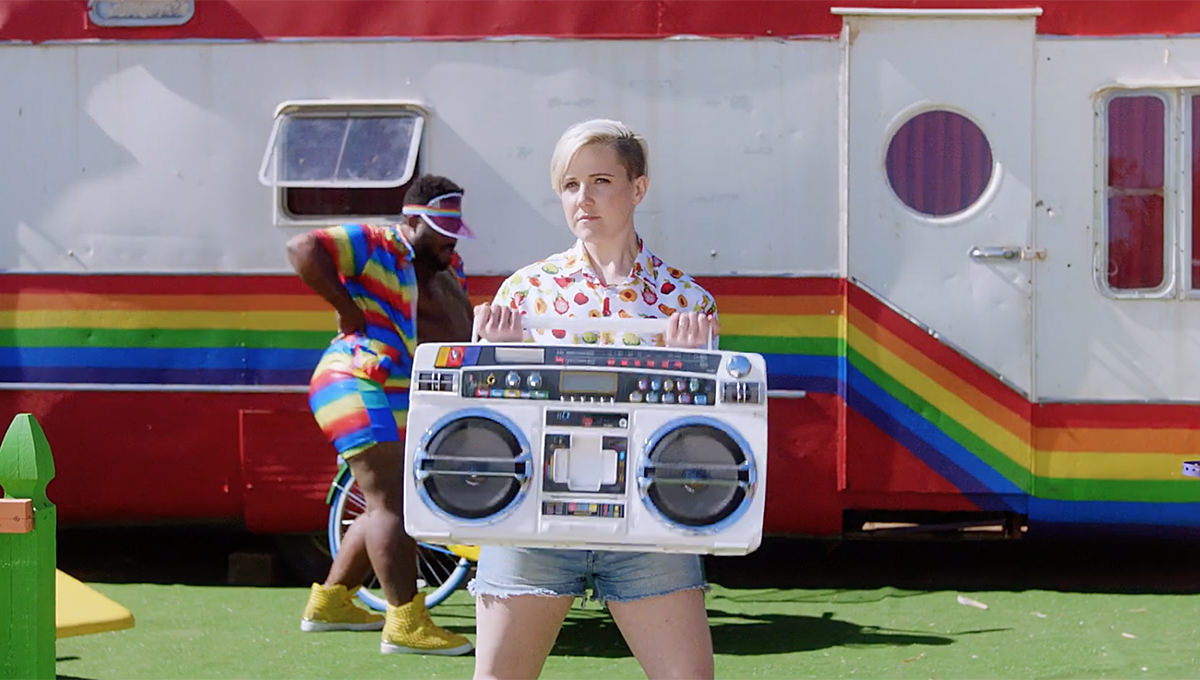 • Oh hey there, Tan France...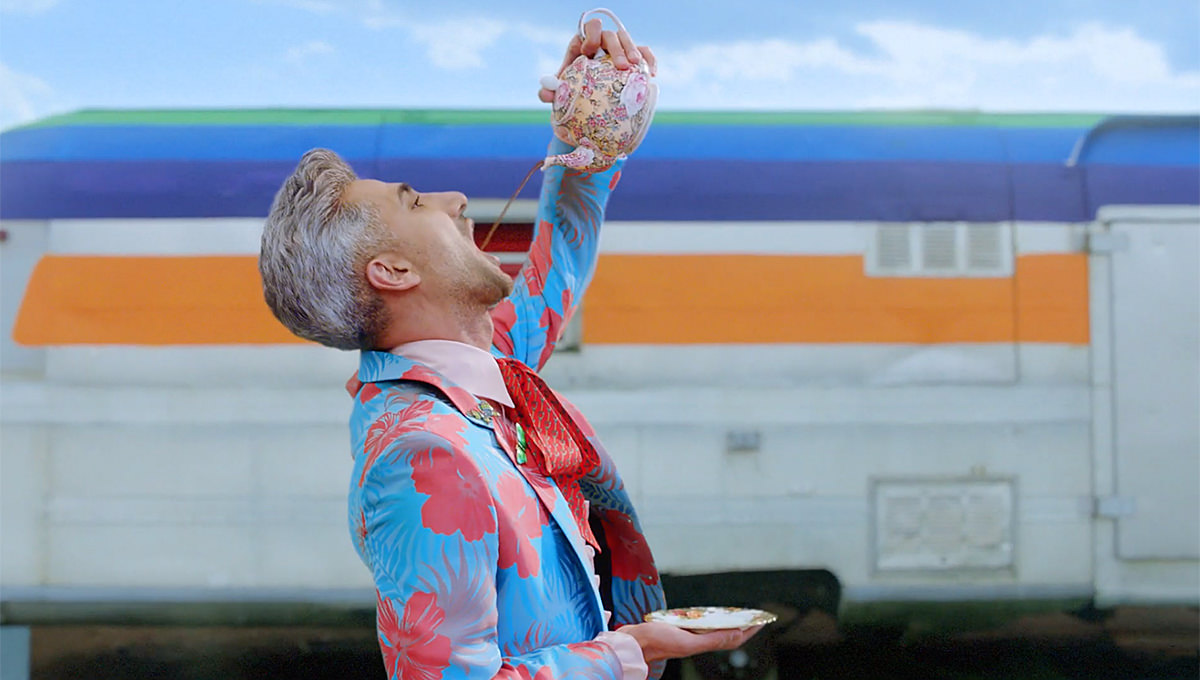 • And there's Ellen DeGeneres getting a tattoo from Adam Lambert which says "CRUEL SUMMER," assumably the name of Taylor's next single...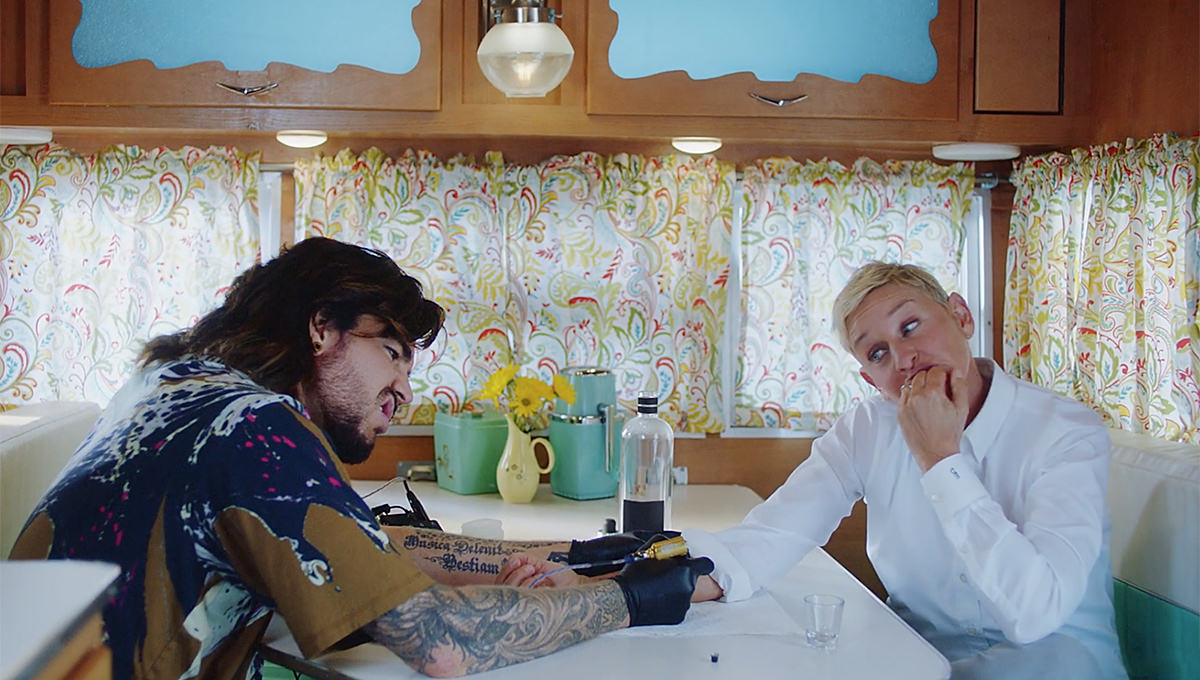 • Oh hey there, Ryan Reynolds...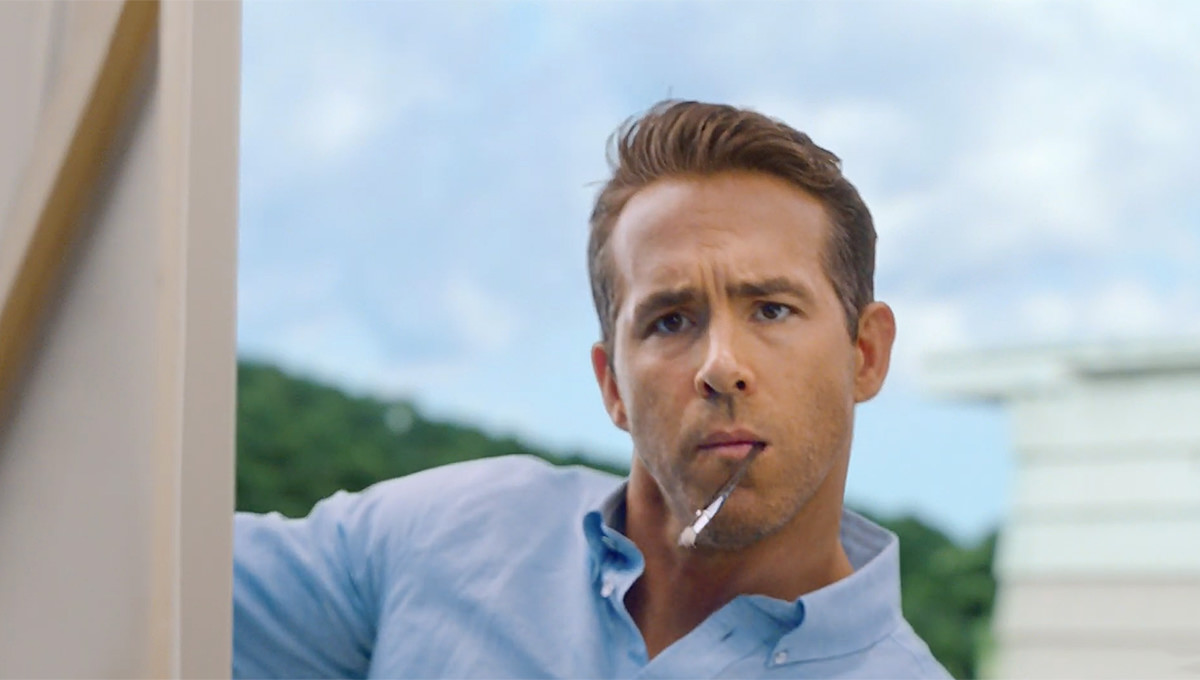 • And, lastly... oh hey there, RuPaul...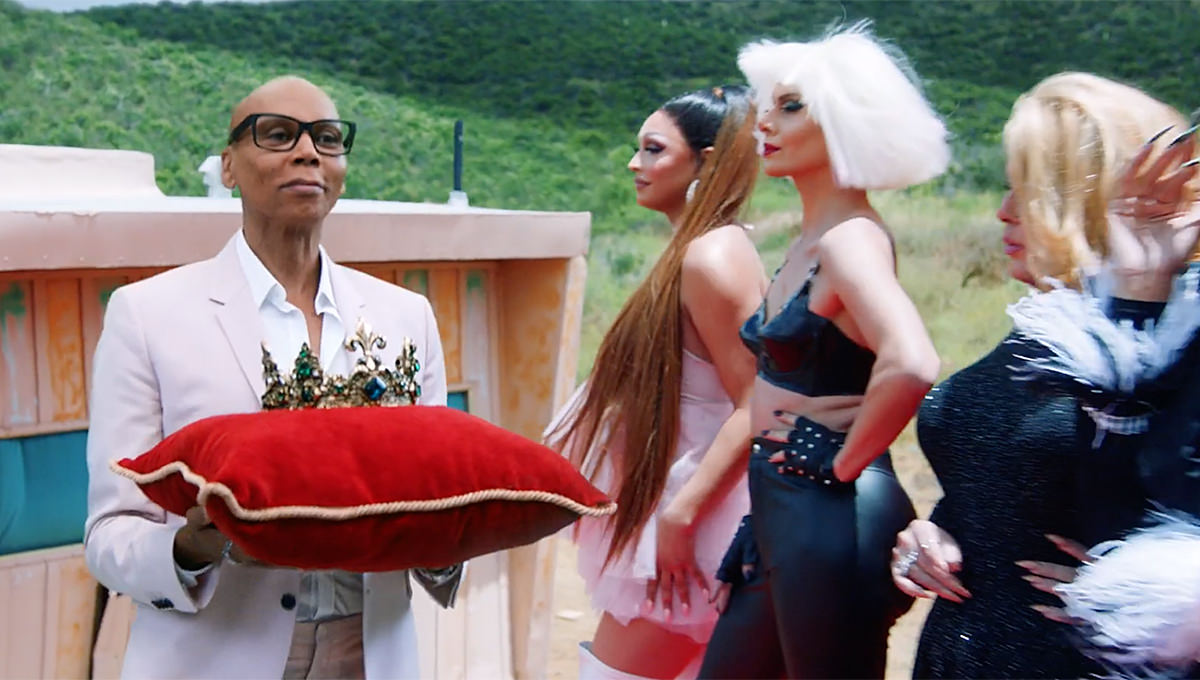 I'm sure that there will be those who say Taylor Swift is merely cashing in on affiliating with LGBTQ Pride Month, but I think that's a bit of a reach. Far safer for her to just keep on doing what she's been doing and not rock the boat so she doesn't endanger her revenue stream. But instead she's proclaiming herself an ally and trying to use her fame for something good. If nothing else, she's setting a good example for her legions of young fans.
So bravo, Miss Swift.
Posted on January 26th, 2018

"You're only as good as your last haircut."
—Fran Lebowitz
Growing up, I never had to pay for haircuts. Or rather, my parents never had to pay for haircuts. My grandpa was a barber, and he liked me enough that haircuts were no charge...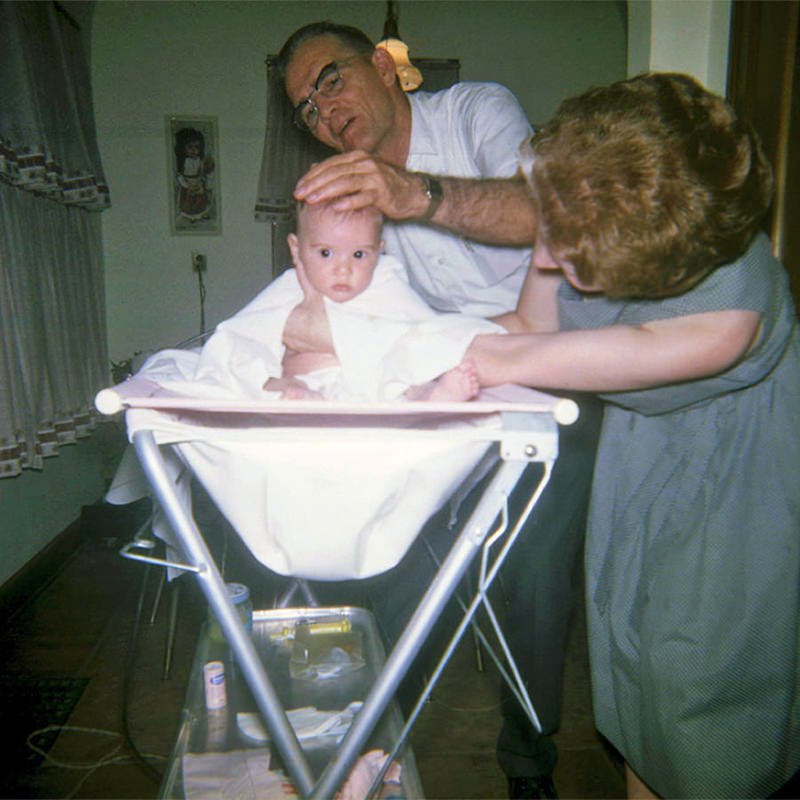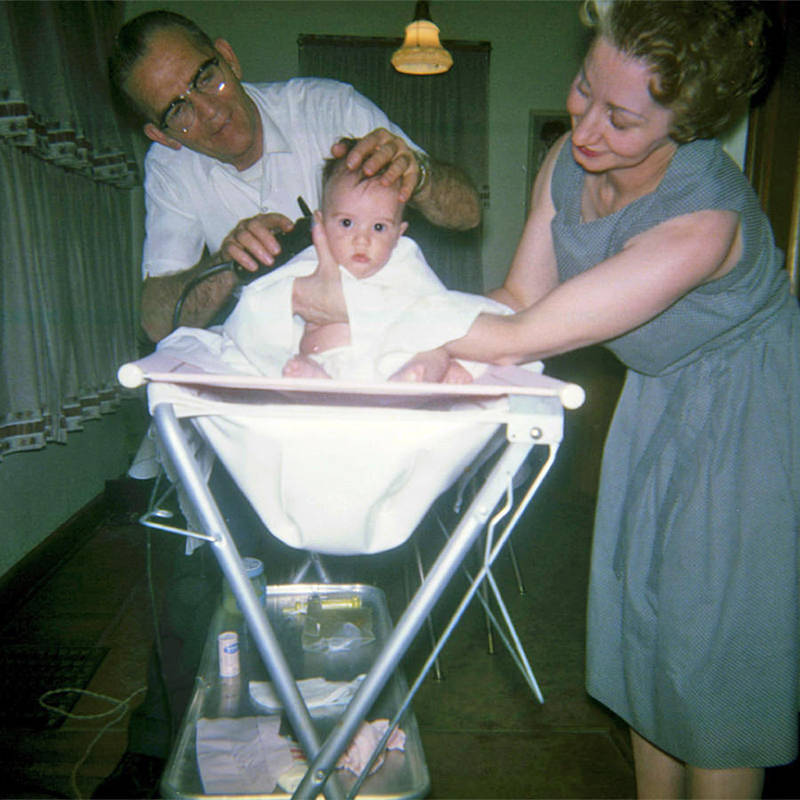 After my grandpa retired, he still cut my and my brother's hair. He had a barber chair and all his tools in his basement and, since there's few things better than a free haircut, he was forced to come out of retirement every other month.
Eventually, cutting hair was too difficult for my grandfather's eyes and I had to venture out into unknown territory... paying for haircuts. Not that I ended up getting many haircuts at that point...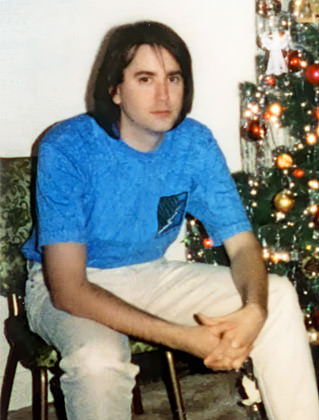 For most of my life I ended up paying for haircuts until the day came that I desperately needed a haircut but couldn't afford one. I had bought some hair clippers ages ago, but never had the guts to use them... until I had to. And it wasn't no Flowbee like I dreamed of owning either...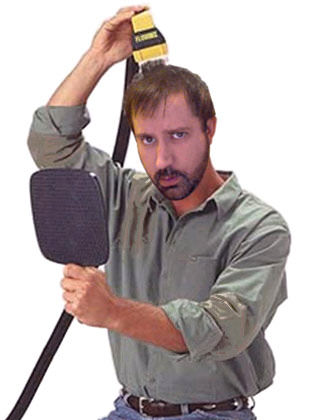 No, it was real, honest-to-goodness Whal brand clippers.
And my cut didn't turn out that bad...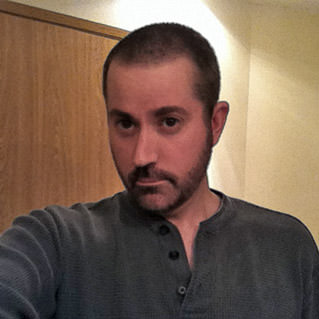 The problem with cutting my own hair is that I don't cut it often enough. I wait until it's so long that it's not at all easy to cut.
Such was the case today.
I hadn't washed my hair since Wednesday because it's always easier to cut when it has some stank in it (which meant my Boston Red Sox cap was my best friend for the past couple days). But no amount of stank will give me a flawless cut because no matter how many times I run the clippers over my head, I always miss spots. Which is why I cut my hair on a Friday. That way I have a weekend where I can re-cut and re-re-cut before people have to see me again on Monday.
Hopefully by then all the missed spots get cut.
Interesting to note the similar images that popped up when using Google to find the blog entry where I cut my hair. It's a who's who of Dave doppelgängers...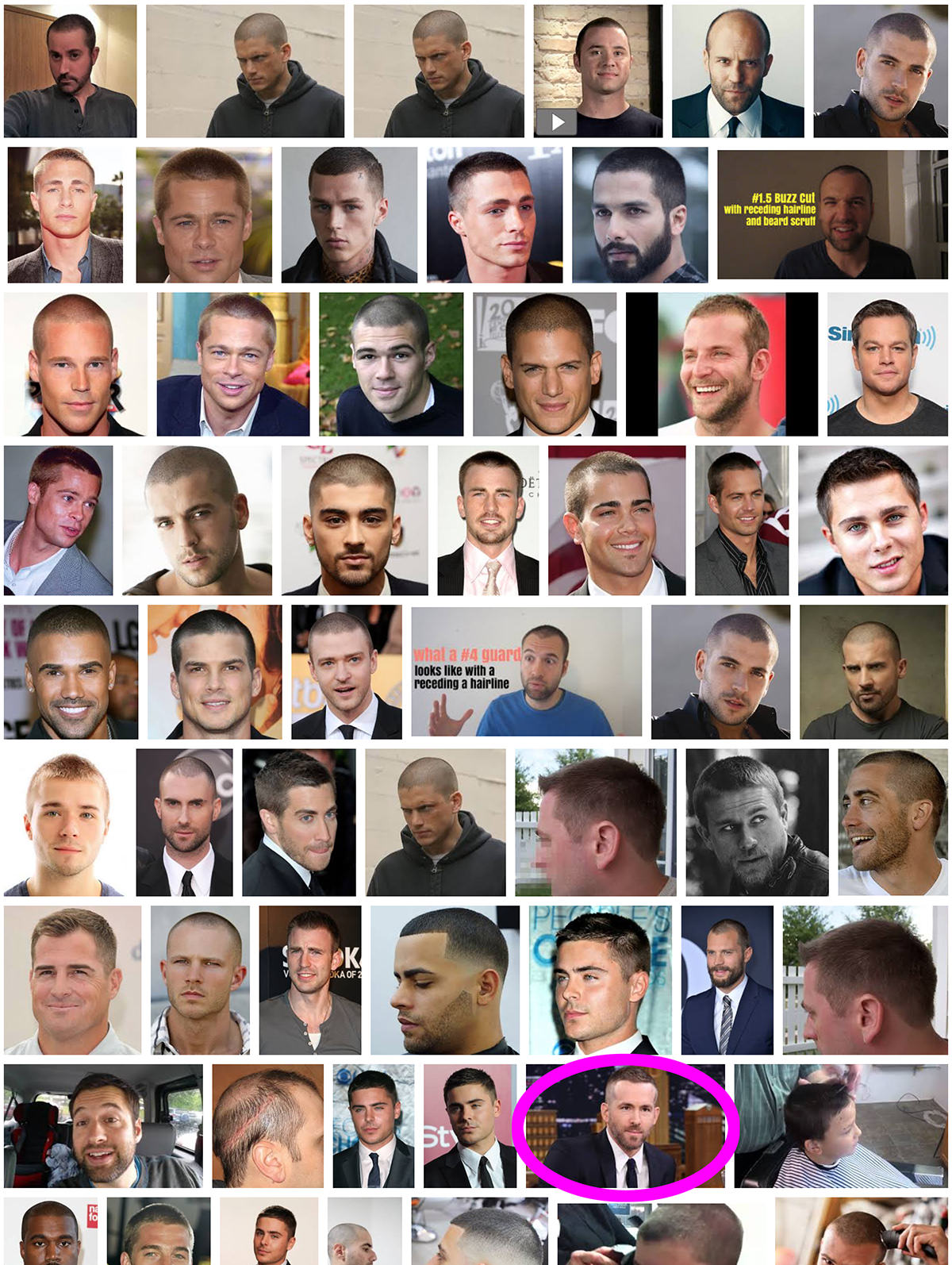 Yeah yeah yeah... but let's take a closer look at result No. 50...
=faints=
Google image search thinks I look like Ryan Reynolds!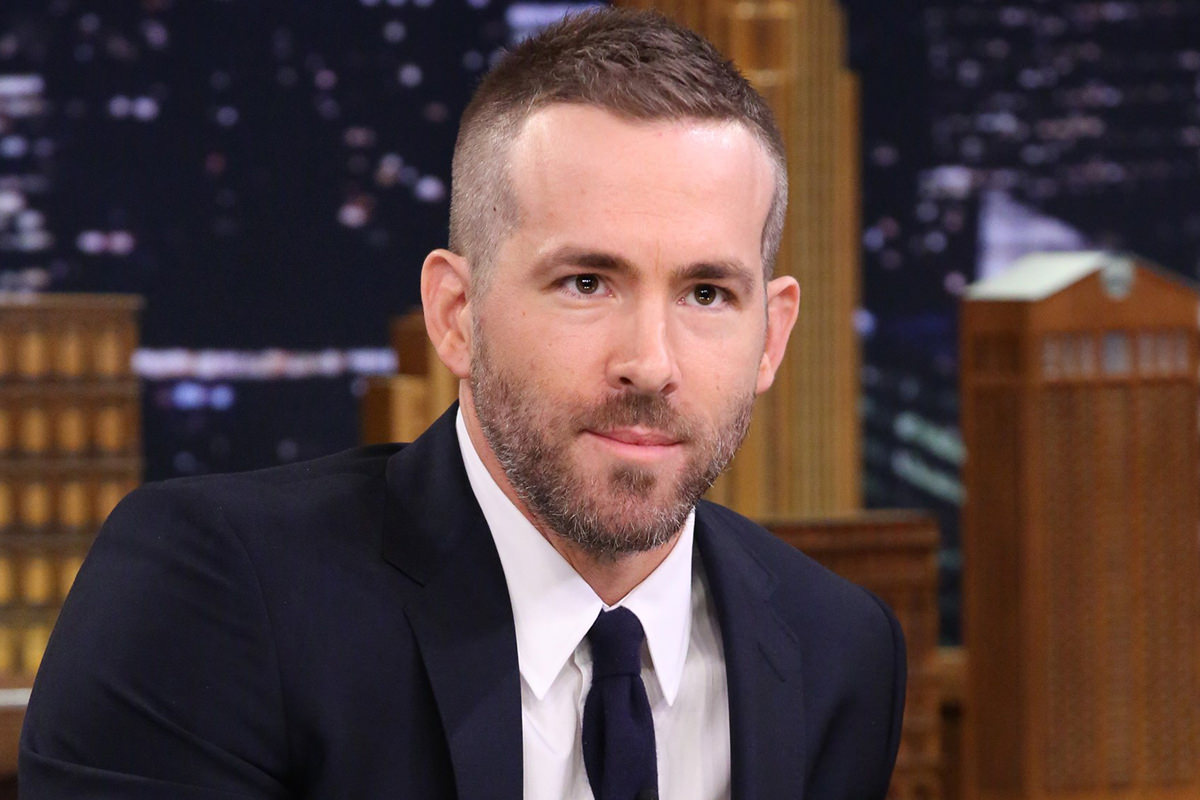 Yes, I had to suffer 48 photos of Google thinking I look like Captain Cold from The Flash, Jason Statham, Arsenal from Arrow, Brad Pitt, Bradley Cooper, Captain America, Paul Walker, Shemar Moore, Justin Timberlake, Jake Gyllenhaal, and Zac Efron to get to Ryan Reynolds... but I totes look like Ryan Reynolds! My hetero man-crush for decades! (so much so that Jake my cat's full name is "Jacob Ryan Reynolds Simmer).
Just when you think Friday can't get any better!
Time for a shower. I'm done with my stank head.
Posted on July 10th, 2009

The first two comic books I ever bought were Green Lantern #121 and The Flash #277. I ended up liking Green Lantern best because his stories were cosmic in scope and seemed more imaginative. Whatever Hal Jordan could dream up, his magical ring could make a reality... what could be cooler than that?
How about a Green Lantern movie?
Last August there was an announcement that a GL movie was going to enter production. I was excited. Now there's news floating around that my hetero-man-crush Ryan Reynolds has beat out Justin Timberlake and Bradley Cooper for the role. Now I'm estatic. I can only hope that they REMAIN FAITHFUL TO THE SOURCE MATERIAL and come up with a decent story. A Green Lantern film should be EPIC. He should battle bad-ass villains like Sinestro and Star Sapphire... not lame-ass regular-people villains that shouldn't even be a challenge. There should be aliens and space battles. There definitely should be Abin Sur and the Guardians... DON'T FUCK WITH GREEN LANTERN'S ORIGIN, OTHERWISE IT ISN'T GREEN LANTERN!!
The massive box office from the Batman and Iron Man movies should prove that you can remain faithful to the source material and still have a successful film. Hopefully the people behind Green Lantern understand that...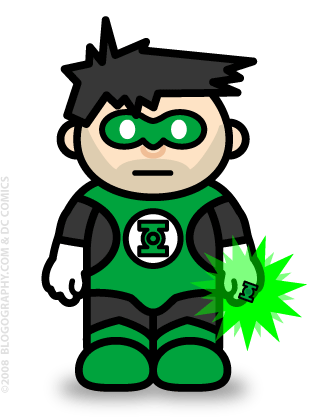 In other news... final dates have been set for Davelanta 3 (August 1st) and Daveorado (August 22nd)...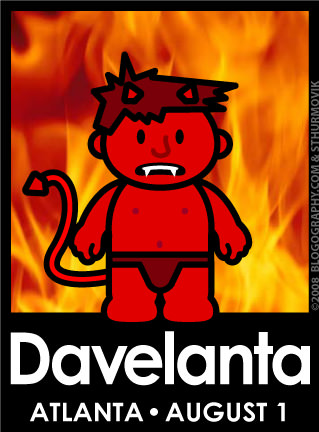 The Daveil went down to Georgia...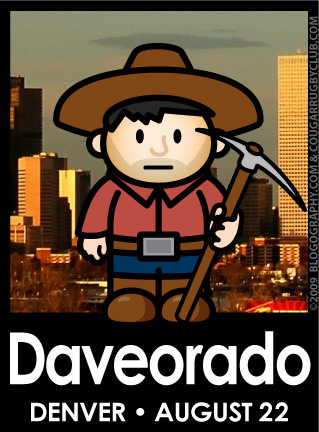 A run to the Rocky Mountains...
If you haven't already contacted me and would like to meet up with some cool bloggers in Atlanta or Denver, just send me an email at dave@blogography.com and I'll let you know when we have details!