Every day when I am walking to work I pass a "Little Library" box. Over the years there have been a wide variety of books, toys, and pamphlets crammed inside. Titles come. Titles go. It's a microcosm of what people are reading in my town. I'm not sure why these things are needed, as we already have a very good local library, but I'm in support of anything that encourages people to read.
This is what was in there today...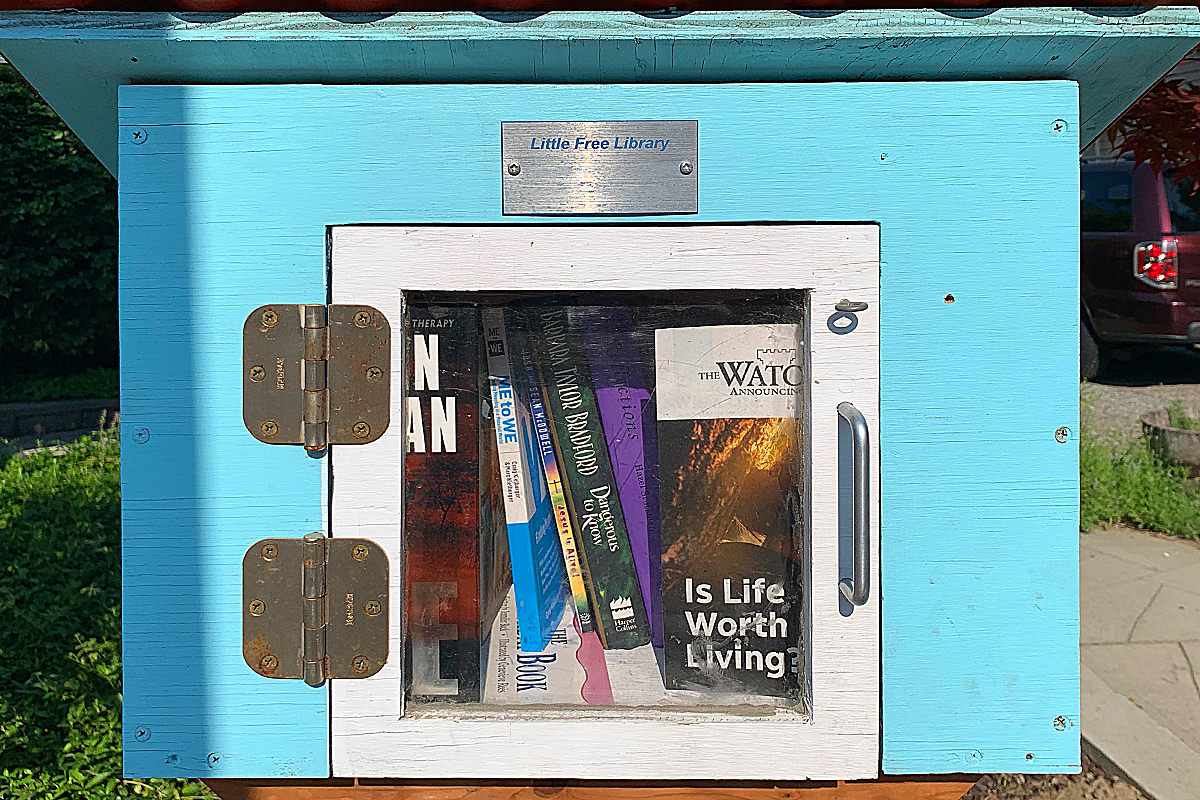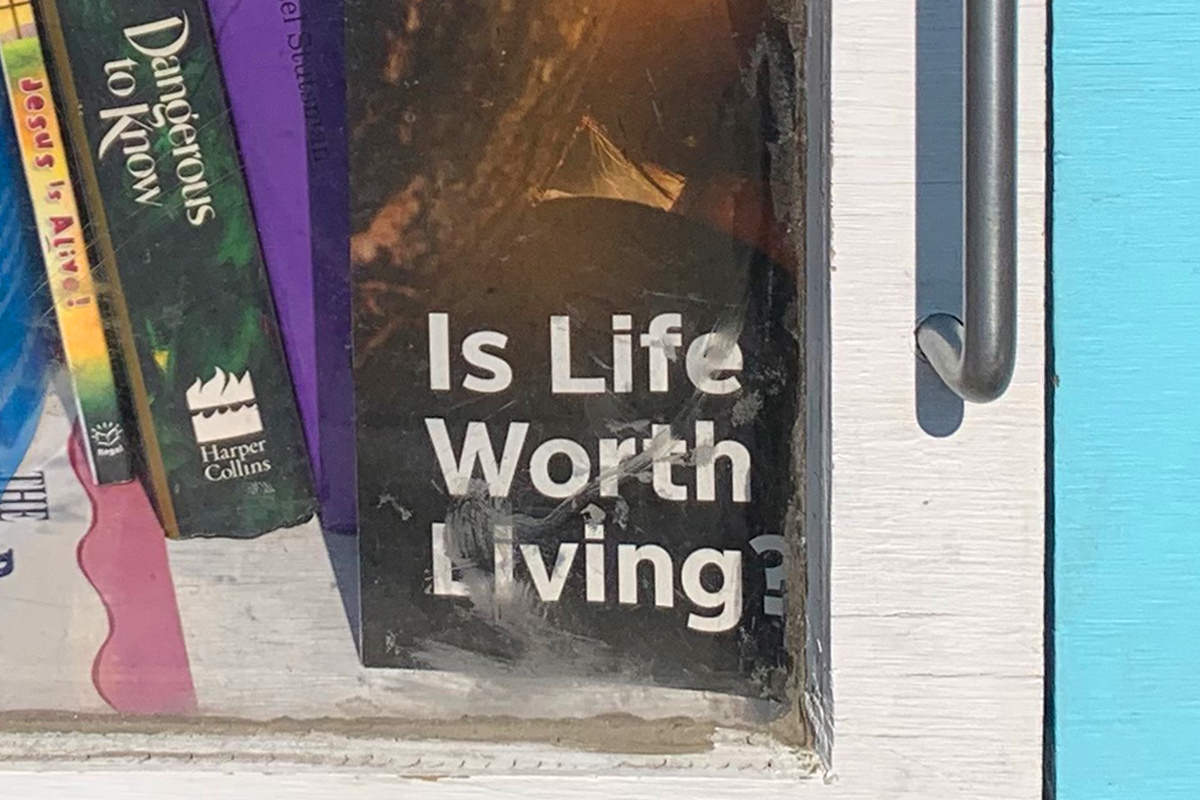 The Jehovah's Witnesses are forever filling all the Little Library boxes with their Watchtower propaganda. Not the intended purpose of the box, but what can you do? I'd be 100% behind this if it meant that they would stop going door-to-door with their bullshit, but I am fairly certain that they will continue to do this as well.
And I have a serious problem with that.
When my mom was first sliding into dementia, she was perfectly fine being home on her own during the day while I was at work. But every once in a while she would have a bad day and I would have to stay home and try to work from there. On one of those days there was a knock at the door. And there they stood... two women with their kids and a stack of Jehovah's Witness crap. I was just starting to politely tell them that we weren't interested when I hear "Is Pat home?"
Turns out they had been visiting their "friend" for months and just wanted to stop in and say hello.
I was instantly consumed with rage.
At this point my mom had no memory. None. Which means every fucking time these assholes visited her, she wouldn't know who they were. But of course they remembered her, called her by name, made her believe they were her friends, then get invited in for coffee and Bible chit-chat because my mom was confused and thought she must know them since they knew her.
The Jehovah's Witnesses lied to her. They took advantage of her condition. They exploited her trust.
Up until that point I had been politely indifferent to their cult because I thought they were harmless. Turns out they are some of the shittiest assholes on the planet, and I make a point of telling people just what I think of them every time the subject is brought up. I shouldn't have had to call the fuckers at "The Kingdom Hall of Jehovahs Witnesses" and tell them to never speak to my mother again or I would call the cops, but I did.
I have loathed the Jehovah's Witnesses ever since.
Which is why I am tempted to pull out anything they put in the library boxes and set it on fire, but since they'll just replace it there doesn't seem to be much point in it.
But maybe I could make up a bunch of stickers like this to slap on The Watchtower every time I see one?
It's a URL that redirects to this painful article about one woman's horrible ordeal with the Jehovah's Witnesses cult.
Since they abandon their leaflets in a public space, I don't think it would be illegal.
Though I'm sure their cultists would stake out the library boxes so they could catch me doing it once they realized what was happening. I'd just as soon not have to confront them directly, but I must admit I'd love the opportunity to tell them to go fuck themselves, the lying shitbags.
I am 100% behind freedom of (or from) religion in this country. If you want to join a cult, worship Jehovah, lie and cheat to coerce people into joining your mania, become a homophobic bigoted asshole, and put your faith in a "church" that keeps predicting the end of the world but failing miserably, then go right ahead. That's your right. You do you.
But don't bring your shit to my doorstep and fuck with my family or I'll lash out at you with the burning fury of a thousand suns. That's my right.
Is life worth living?
So long as I'm not indoctrinated into becoming a Jehovah's Witness cultist, it just might be.