Posted on March 16th, 2016

I love a good television ad.
Putting Cookie Monster in an iPhone ad is about as good as it gets.
Putting Muppets in anything is about as good as it gets.
Posted on October 5th, 2015

The only good thing about this day is that it will eventually end.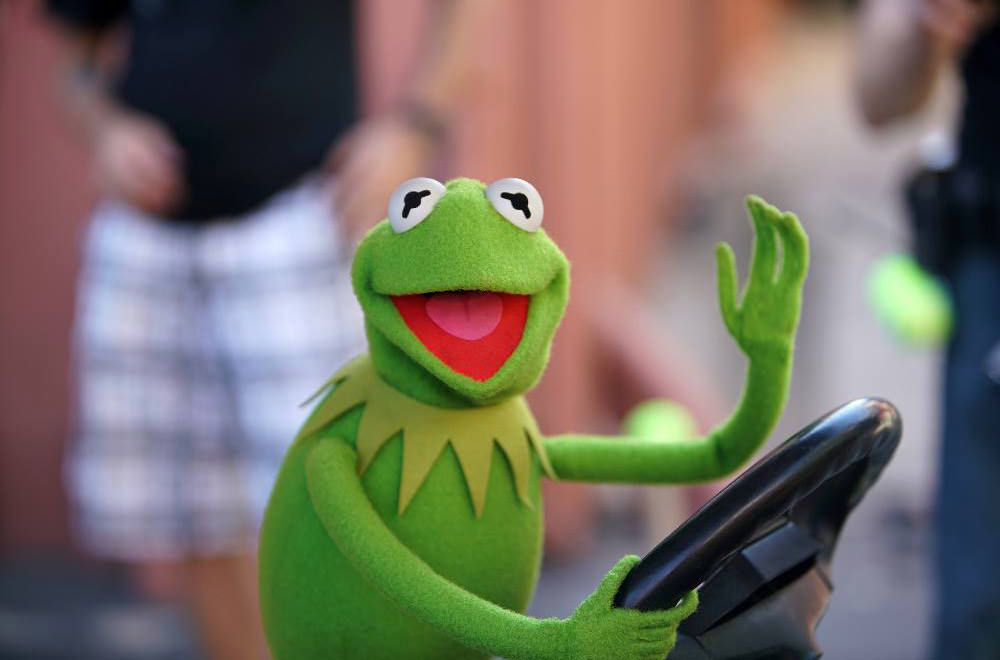 You wouldn't think that Monday's suck this bad when you work seven days a week, but they absolutely do.
Posted on August 4th, 2015

Day. Ruined.
"After careful thought, thoughtful consideration and considerable squabbling, Miss Piggy made the difficult decision to terminate our romantic relationship. We will continue to work together on television ("The Muppets"/Tuesdays 8pm this fall on ABC) and in all media now known or hereafter devised, in perpetuity, throughout the universe. However, our personal lives are now distinct and separate, and we will be seeing other people, pigs, frogs, et al. This is our only comment on this private matter. Thank you for your understanding."
—Kermit the Frog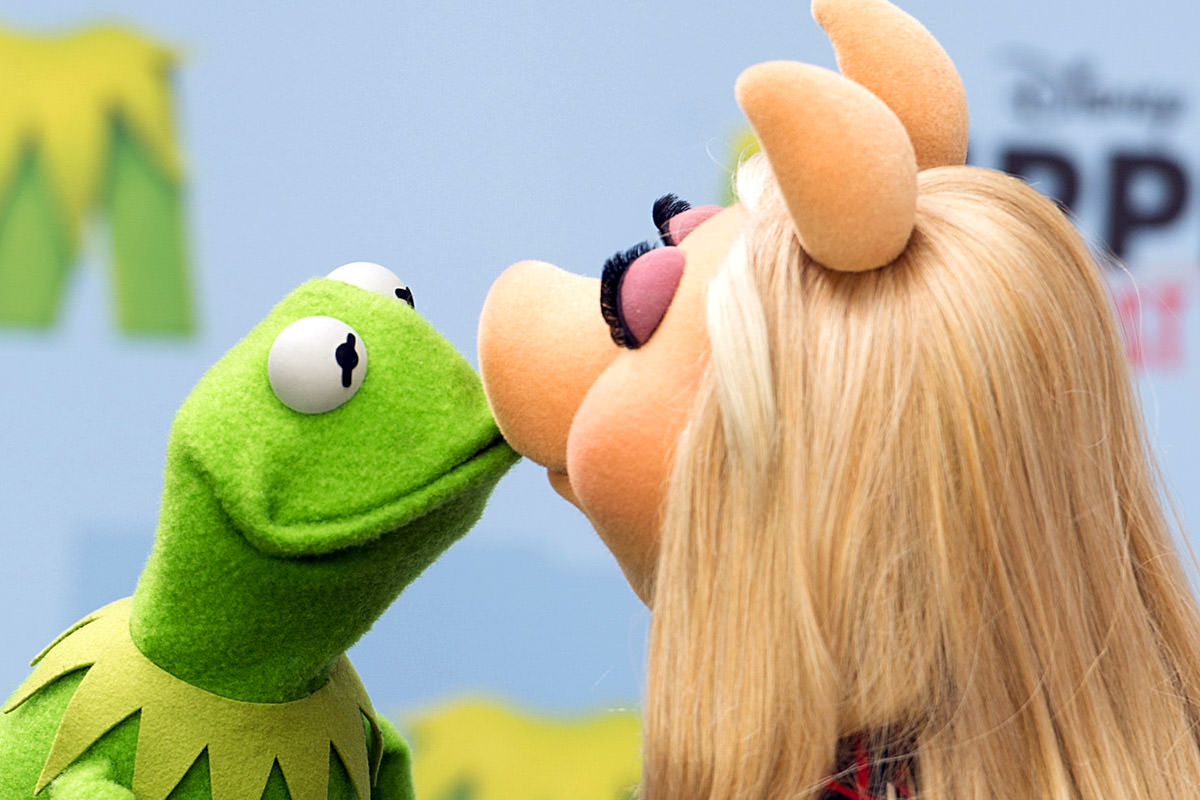 Sad. Never saw this one coming.
Posted on December 16th, 2014

Cute.
But, unfortunately, probably not the definition of "resist" that kids are going to be needing...
re·sist verb \ri-ˈzist\
: to prevent yourself from doing something that you want to do.
: to try to stop or prevent (something)
: to remain strong against the force or effect of (something)
: to not be affected or harmed by (something)
: to fight against (something)
Posted on October 26th, 2014

Good thing I passed the 21-day ebola incubation period this week... because Bullet Sunday starts... now...

• EEEEBOOOLAAAAA!!! And speaking of everybody's favorite virus... the amount of sheer ignorance I see on a daily basis regarding Ebola is just mind-boggling. That's to be expected, I suppose, because people react poorly when they're frightened. But having news sources contributing to that ignorance... assumably to keep everybody scared enough to keep watching their show or reading their paper or listening to their program... is disgusting. It's so bad that I can't even look at the shit anymore (seriously, it's even worse than election coverage). Somebody wake me when this is over so I can tune into the world again. Well, until the next wave of bullshit hits, anyway.

• WTF?!? And speaking of dumbfuck idiots contributing to ignorance...
Pat Robertson should be institutionalized. The amount of crazy he unleashes in any given week is more of a public health risk than Ebola.

• Lincoln. One of those rare moments that SNL actually made me LOL...
Jim Carrey's still got it.

• Jane! I really, really wasn't wanting to add a new show to my television schedule, however...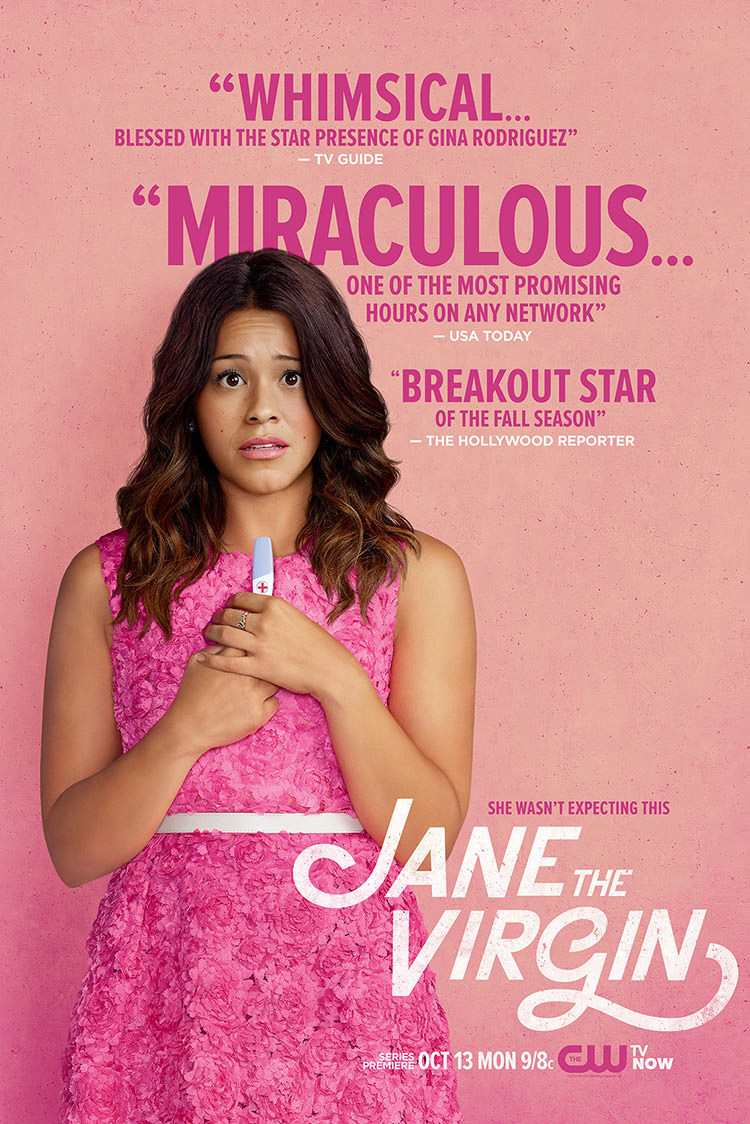 Jane the Virgin (modeled after a Latin America telenovela) is so crazy over-the-top that I had no hope for it working, but it somehow does... and it's funny. Well worth your valuable time to take a look.

• Ridiculous! I don't care who you are, you know you've made it when you get to appear on Sesame Street. Aziz Ansari, one of my most favorite entertainers, just joined the club...
Nothing makes you feel like a kid again more than talking to a Muppet, I'm sure.

• Maintenance! There's no easy way to seque from Sesame Street to... whatever this is... but did you know they made a sequel to D*CK MAINTENANCE? "Why pay two guys in a van to come suck your d*ck when you can do it yourself?"
And, if you haven't seen the original...
Classic.

And, on that note, I'm stopping with the bullets so I can go buff my d*ck.
Posted on January 2nd, 2010

This morning on the way to work I stopped at the mini-mart to get a bag of cheesey popcorn. As I walked in the door, a child was standing there, screaming at me while he wagged his tongue. He had some kind of plastic tube stuck to his tongue, which made this hugely amusing to him. The hellion's mother(?) was sitting at a table talking to a friend(?)... blissfully ignoring the fact that her son(?) was screaming at people. I just ignored him as I walked by, and said "how charming!" as I headed back to the chips & cracker aisle.
While I was looking for popcorn, I heard the mother(?) screaming "BRIAN! PUT THAT DOWN! and "BRIAN! STOP THAT!" Apparently, she suddenly decided to give a crap when her kid(?) started tearing up the place.
After finding the snacks I wanted, I made my way to the cash register checkout and paid for my stuff. As I turned to leave, I noticed that Brian's mother(?) and her friend(?) were both glaring at me. As I walked to the door, I heard one of them say "how charming" in a high-pitched voice... kind of like Beaker from the Muppets...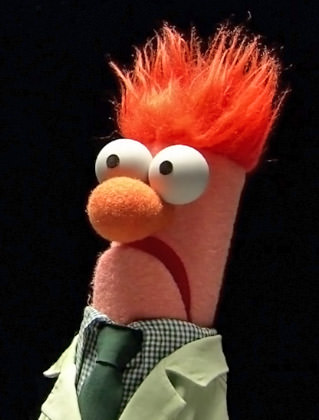 Riiiiight...
I will never understand how people failing to discipline their kids is somehow my fault. Somehow I'm the bad guy.
I suppose I could have tried asking these assholes how this works, but it seemed a lost cause.
Instead I turned to the kid and said "how embarrassing for you!"
I'm guessing he'll get that a lot in the future.