I may be dealing with some very upset cats now that Daylight Saving Time has ended, but fear not... because an all new Bullet Sunday starts... now...

• MEME! One of my all-time favorite memes... if not my most favorite... is the "How do you do, fellow kids?" meme (taken from 30 Rock) by Steve Buscemi. This year for Halloween he went AS HIS OWN MEME, and it's glorious...

Photo from @DebraWexler_ on Twitter.
And if, somehow, you've never seen the original context for this meme... here you go!
I've always been a fan of Steve Buscemi. The guy ran to Ground Zero after the 9-11 terrorist attacks to search for survivors. He was a firefighter before becoming an actor and wanted to help out. He's had my respect ever since. On top of that he's a great actor. Every time he pops up, you know his part is going to be interesting... or hilarious.

• MATH DUEL, FIGHT! I am not a mathematician. I just don't have the headspace to get into the maths is requires. But the history of mathematics is something I absolutely love. Most all the discoveries and advancements made have some fascinating and highly entertaining stories around them. The Veritasium YouTube channel excels at bringing these stories to life in a way that's interesting even if you have no idea about the maths. This new one is really good...
I mean... come on. There's always been drama since the dawn of humanity. There's drama in The Bible, for heaven's sake. But back before the internet and telephones, it was some truly bizarre shit. And I love it!

• 80's TV! I love love love Acapulco on Apple TV+. This is a "behind-the-scenes" video that gives you a taste of what the show is about...
It's actually a sequel (of sorts) to the movie How To Be a Latin Lover, but you don't need to have seen it in order to enjoy this series. Highly recommended.

• Pink! I went to watch The Wheel of Time on Amazon Prime Video only to find out it's yet another freakin' "zero" non-episode. Then I saw Amazon was recommending a movie I never heard of called Touch of Pink. And it's truly bizarre. Jimi Mistry plays a gay guy who escaped his traditional Muslim family in Toronto by moving to London, England. He's in a relationship there and their lives are thrown into disarray when his conservative mother comes to visit. What makes it different than dozens of other movies following this formula is that Jimi Mistry has an imaginary friend... who is CARY GRANT?!? Played by Kyle MacLachlan?!? It's actually kinda charming, and Jimi's mom is fantastic...
But here's the real surprise.... as I was watching I was all "What the heck ever happened to Jimi Mistry?" Turns out he fell in love with his dance partner from an appearance on Strictly Come Dancing and they moved to the countryside to become farmers! The guy hasn't done any acting since 2015! Hope he's happy in his life away from our screens and televisions.

• Alexa Say What? Why are we constantly settling for crappy apps that we pay for? All I wanted was to listen to the Kylie Minogue track Better the Devil You Know when I got home. I don't know much about her, but I love this one song. I had INXS on in my car, and it reminded me of the rumor that the Kylie track was about Michael Hutchence. So I tell Alexa to play it when I walk in the door. Instead of just playing the song I want, it starts playing... well... SOMETHING. I'm guessing it's some kind of remix or whatnot, but since the Amazon Alexa app is 100% SHIT, you can't even read what the hell it's playing...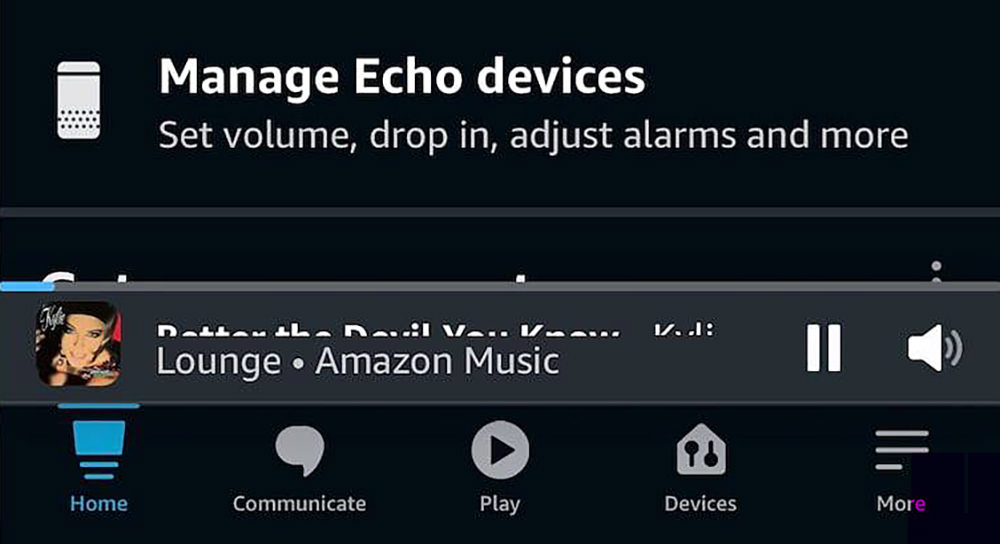 After yelling different ways (ORIGINAL! LIVE! OLD VERSION!) I finally just play it via the YouTube music video on my phone. Does anybody on Amazon's dev team actually use their own app? Because surely they would notice this, right?

• SCIENCE! So the reason I hate broccoli, cauliflower, and Brussel sprouts can be explained by actial science! Bitter salad greens like arugula and kale are awful to me. And now we know why. Probably the same thing that makes some people think that cilantro tastes like soap?

• Pro! What happens when Apple stops treating the MacBook Pro as a vanity project and actually builds something that has what professionals need to get real work done...
I've been waiting for this for nearly a decade.

And now back to our regular Day Light Saved programming...