I have been following Adobe Photoshop's efforts in "Neural Filters" for a while now. As you'd expect, they keep getting better and better.
Some... like remapping colors are interesting, but I don't see much use for them for me.
But there are two which have really caught my interest, and that would be "Restore Old Photo" and "Colorize." They show some incredible promise right now and will only keep getting better as AI models and sample data get better.
Take this shot of my grandmother helping baby me eat watermelon...
First I restored the photo, which added clarity, sharpness, and balance... then I colorized it. The result isn't perfect (watermelon is red), but it's utterly remarkable when you consider that absolutely no work was involved! This happened with a click.
The filter can do more than just clarify and sharpen in a smart way, it can also do things like remove scratches and fingerprints with just a click. In this photo of me and my dad, there's a nasty fingerprint in the upper-left corner. Now, I can remove this easily, but it will take some time. But if I don't have any time, I can just run a filter on it. Neural filters don't remove it completely, but it's a very good start. I would spend a heck of a lot less time getting rid of what's left after the filter was run than doing it all from scratch...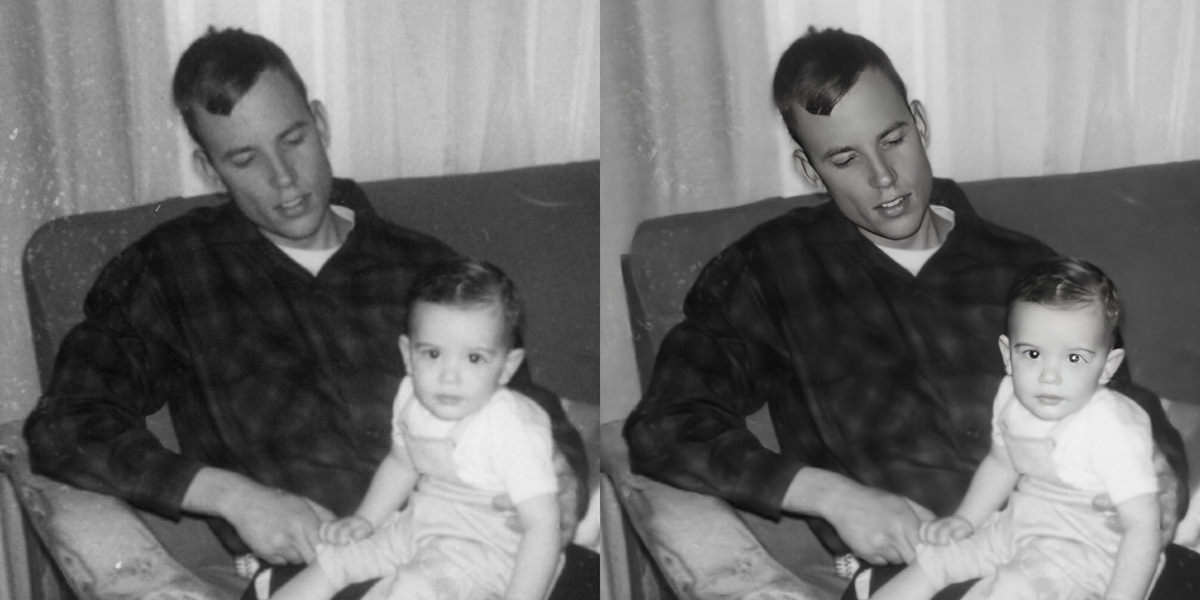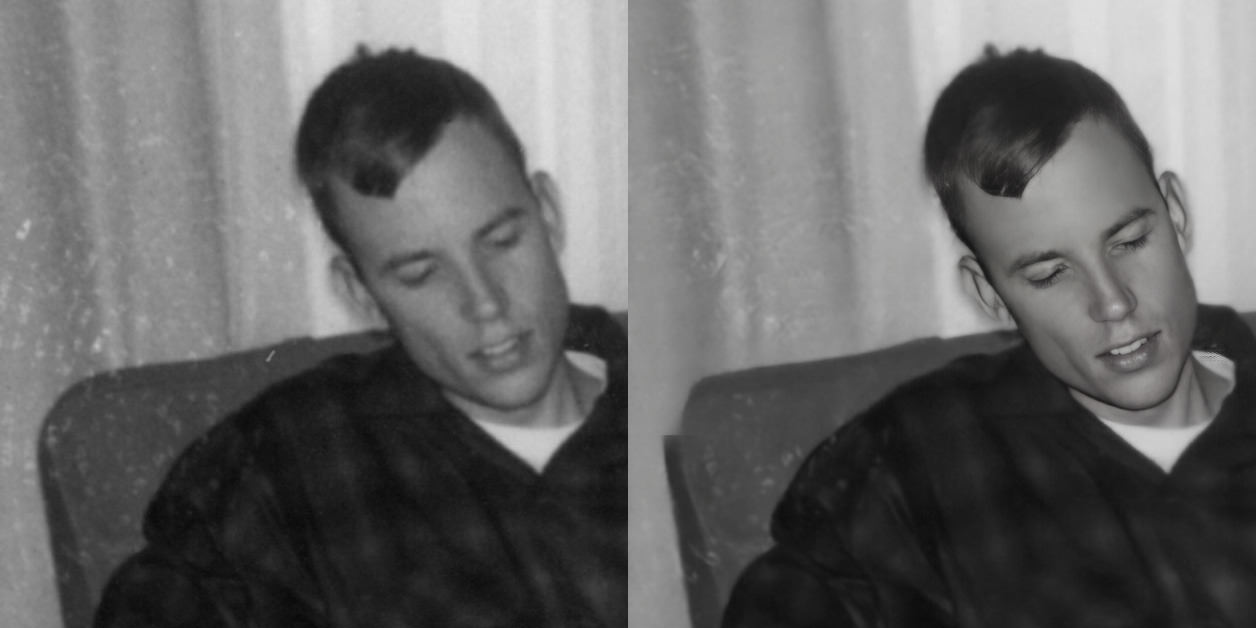 Colorization is really hit-or-miss. Sometimes the color assignment seems to be random. Fleshtones always fare the best, but other things are inconsistent and strange. In the photo above, you get objects changing color in different places...
This colorized photo of me in my awesome first car didn't do well at all. My car's grill is pink. The car behind me is half grey and half pink. My family named it the "Grey Ghost" but it's not quite that here...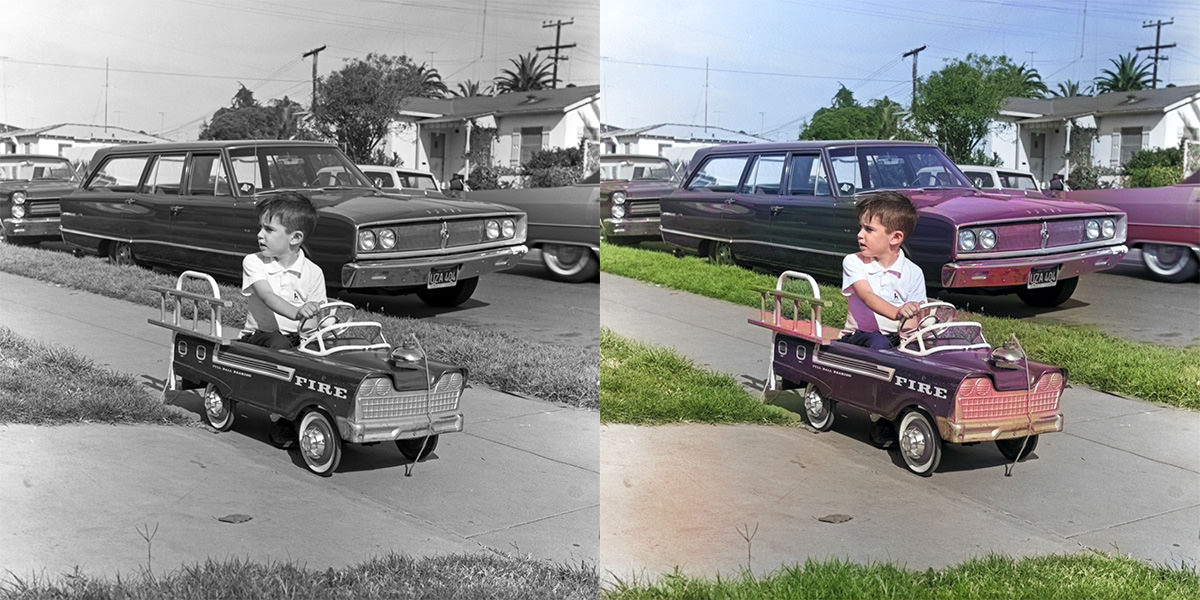 So colorization isn't always something you'd want to do, but just look at how great the above photo looks when it is restored in black-and-white. The clarity is jaw-dropping. Just look at how it pulls detail out of the hair that wasn't really there...
Here are some other examples of colorization gone wrong...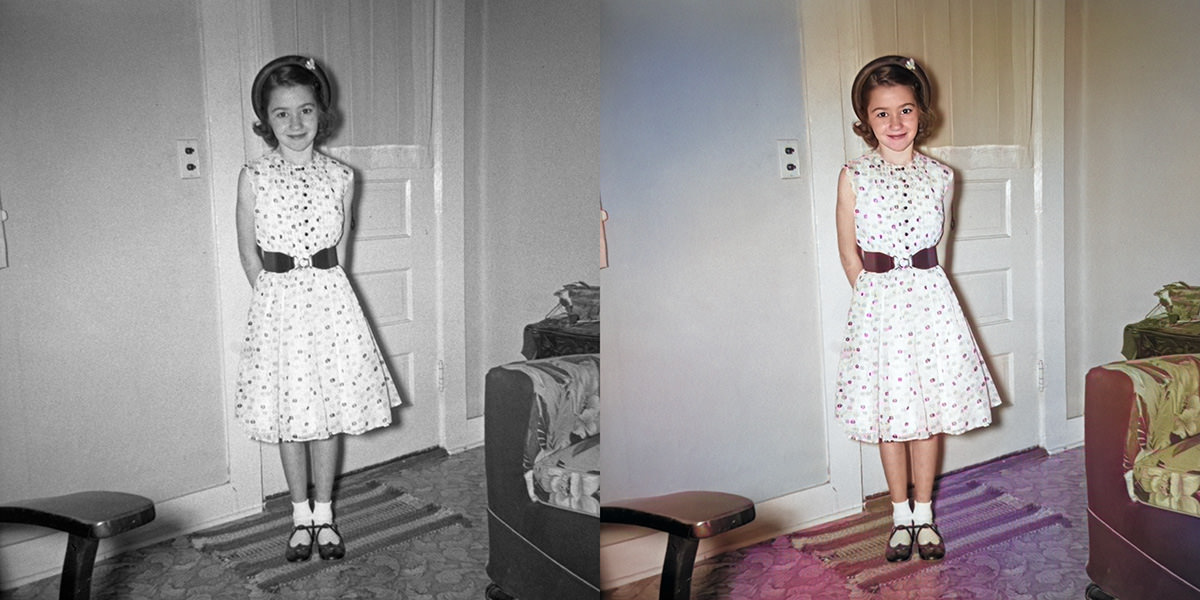 But every once in a while you hit paydirt. Look at this photo of my grandparents with my mom and her brother. This took one click... ONE CLICK...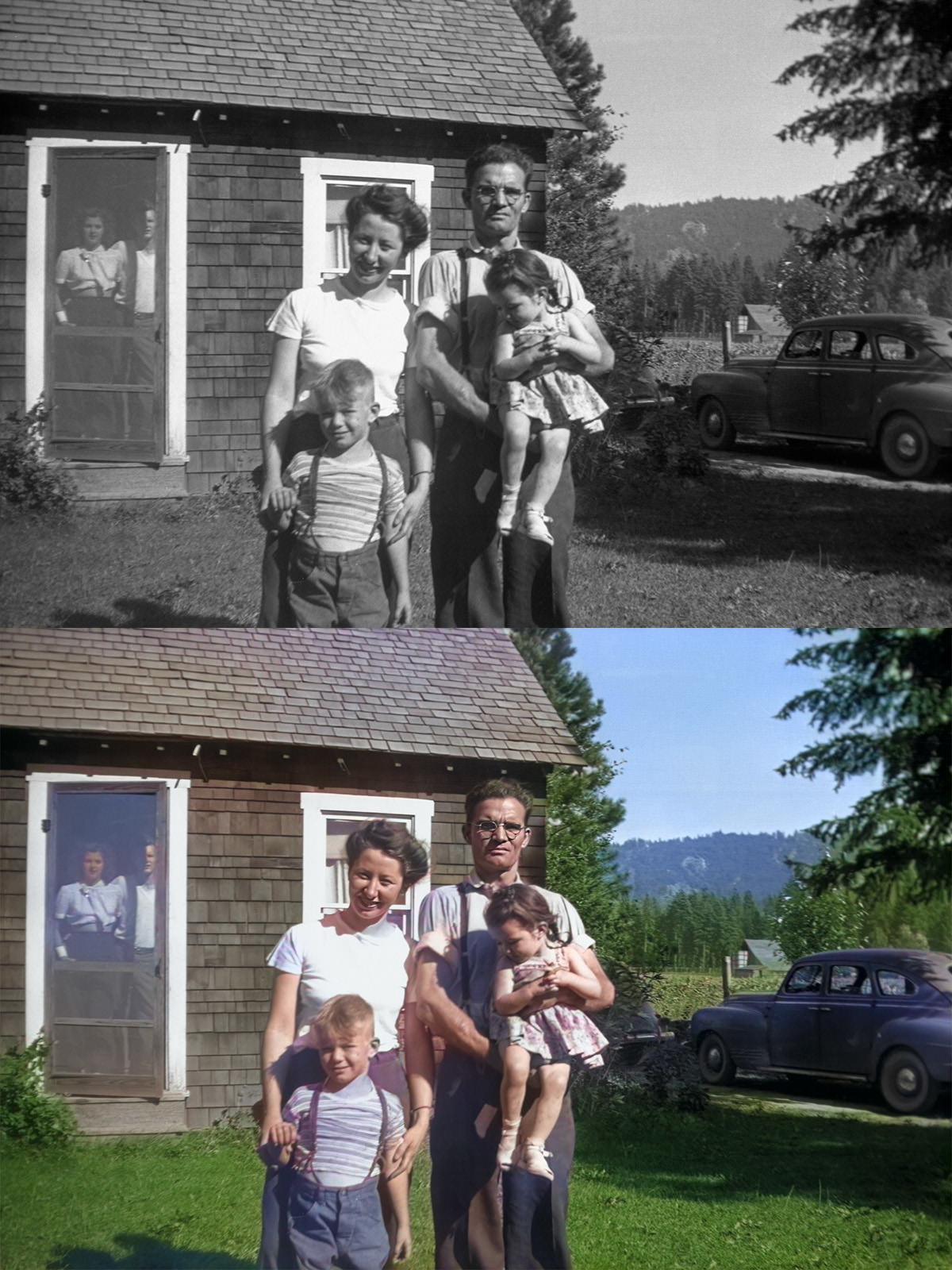 It's not just Black & White photos that can benefit. Color photos can be restored as well, and the result is no less striking. It sharpens without weird artifacts and smooths skin without making it look plastic...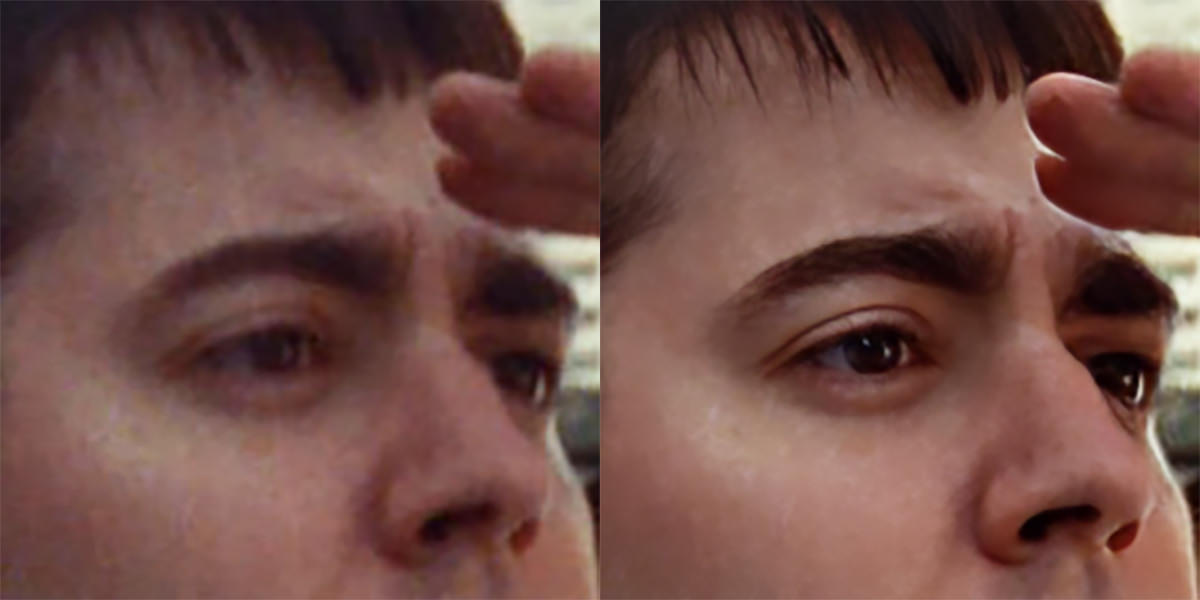 Even color photos can be colorized. It doesn't always work very well, but sometimes you get lucky and have better results than if you used "regular" filters (like auto-levels or auto-tone or auto-color). Here's me eating chocolate pudding as a kid that's been restored then colorized...
You can't really see it, but the sharpening and restoration is stunning...
Neural filters and AI are already putting a lot of power in the hands of non-professionals. And will be putting a lot of professionals out of work as time marches on. There was a time that I made a lot of pocket money doing photo touch-up in my spare time. I don't even know if that would be possible today.
For better or worse.