September is here as the horrors of 2021 continue, but the horror is ongoing... because an all new Bullet Sunday starts... now...

• Breakage! Well this is ten tons of cool: Artist Walead Beshty Shipped Glass Boxes Inside FedEx Boxes to Produce Shattered Sculptures. Creative people making highly creative art like this makes me very happy.

• Date! I love discovering a great movie that I didn't even know existed! This time is was Date and Switch from 2014...
Yeah, it's a high-school rom-com... but it has a twist that I haven't seen before. And it has a really good heartfelt ending that's played beautifully by Nicholas Braun, and it caught me completely off guard. Recommended!

• Well-Made... Crap! The wheels on the lower rack of my Whirlpool dishwasher started falling off after two years. After four years, they had all fallen off. I got tired of having to pick up and set the rack in myself after a year, so I finally Googled how to repair the stupid thing just now. Turns out that this is SUCH A HUGE FUCKING PROBLEM that Google AUTO-COMPLETED THE SEARCH FOR ME! I typed "Whirlpool Dishwasher—" and it immediately popped up with "...wheels falling off." And so... $16 later at Amazon and I have "improved & upgraded" wheels on the way. Wheels with a STAINLESS STEEL core that won't snap off. How fucking pathetic is it that the manufacturer doesn't just include these kind of wheels in the first place? They HAVE to know that this is a huge problem with the plastic becoming brittle and cracking. It would probably cost them $5 extra for metal cores and pins on an item that customer's are paying hundreds for, so WTF?!?

• Disney! Please tell me you've seen the 5 minutes of joy and magic that is Us Again on Disney+...
What's magic to me is what happens BETWEEN the cuts. Especially at the very end. She clearly picked up his hat. But they don't have to SHOW it to you... they just have it sitting next to her. That's economy of storytelling in the absolute best possible way. If you have Disney+, you owe it to yourself to give it a quick watch.

• Disneyesque! I watched the new Cinderella on Amazon Prime and new Cruella on Disney+ (now that it's free to watch). Cinderella was nice enough, but their efforts to go more progressive at the end (something I usually wouldn't mind) were really heavy-handed and kind of sunk it for me. Cruella, on the other hand?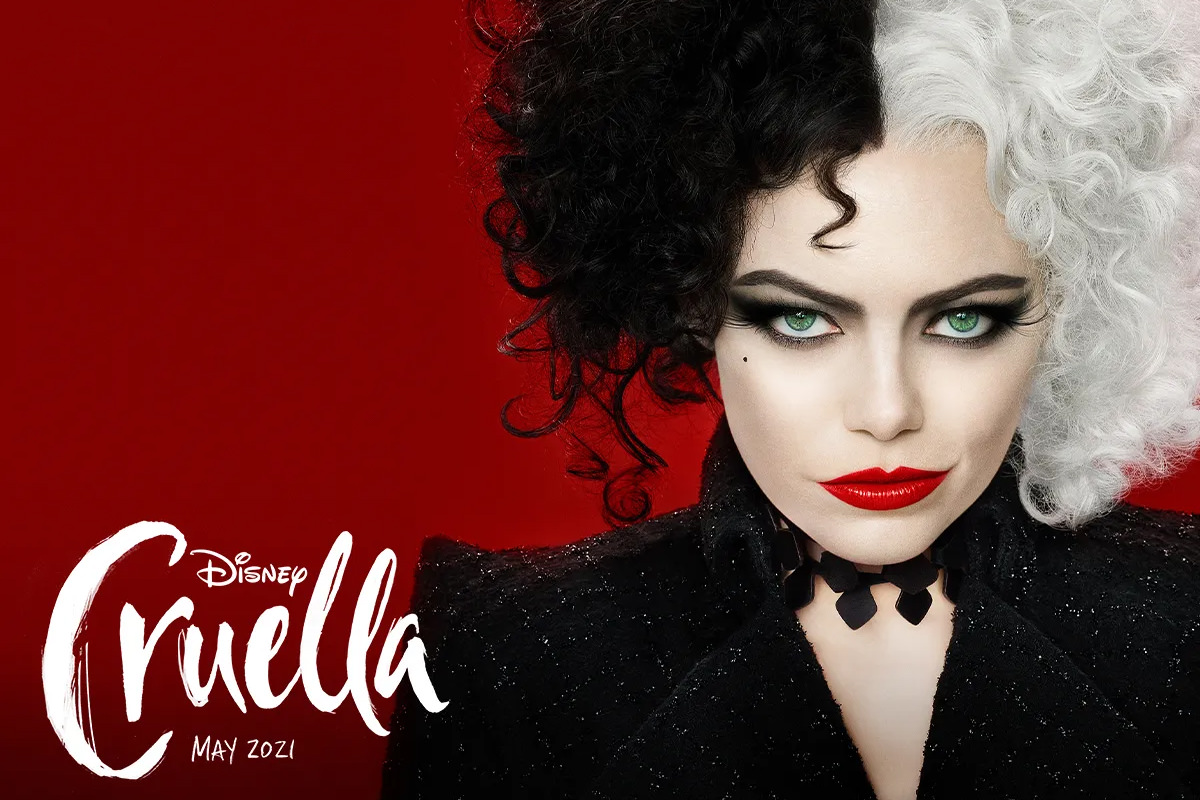 Pretty darn good! Very entertaining with a brilliant soundtrack, incredible performances, and cool design sense. The only thing I didn't care for was the fact that eventually Cruella deVil becomes a psychotic old hag who wants to skin puppies to make a coat. It's really tough to be in any way invested in how she started when you know how it ends for her. I suppose if you can ignore that aspect, you'll enjoy it.

• All the Abs! How I imagine the director's conversation with the costume designer went for Aquaman...
Director: "Many people think of Aquaman as a weak hero."
Costume Designer: "Yes, but he's being played by Jason Momoa, so problem solved!"
Director: "No... that's only part of the solution. The other part is giving him a costume that lets viewers know that he is a manly-man and a really powerful hero."
Costume Designer: "So no spandex?"
Director: "Lord, no."
Costume Designer: "We can accent his muscles with the suit to make him appear more like a classic comic book hero."
Director: "Yes."
Costume Designer: "We can REALLY define those abs!"
Director: "YES! YES! OH YES!"
Costume Designer: "What do you think of this sketch?"
Director: "MORE ABS! PILE ON MORE ABS!"
Costume Designer: "Um... okay... how about this?"
Director: "More."
Costume Designer: "Maybe this?"
Director: "MORE! MORE! MORE! GIVE HIM ALL THE ABS!"
Costume Designer: "Oh... wow... okay then... how about this sketch?"
Director: "YES! GOD, YES! LET'S DO EXACTLY THAT!"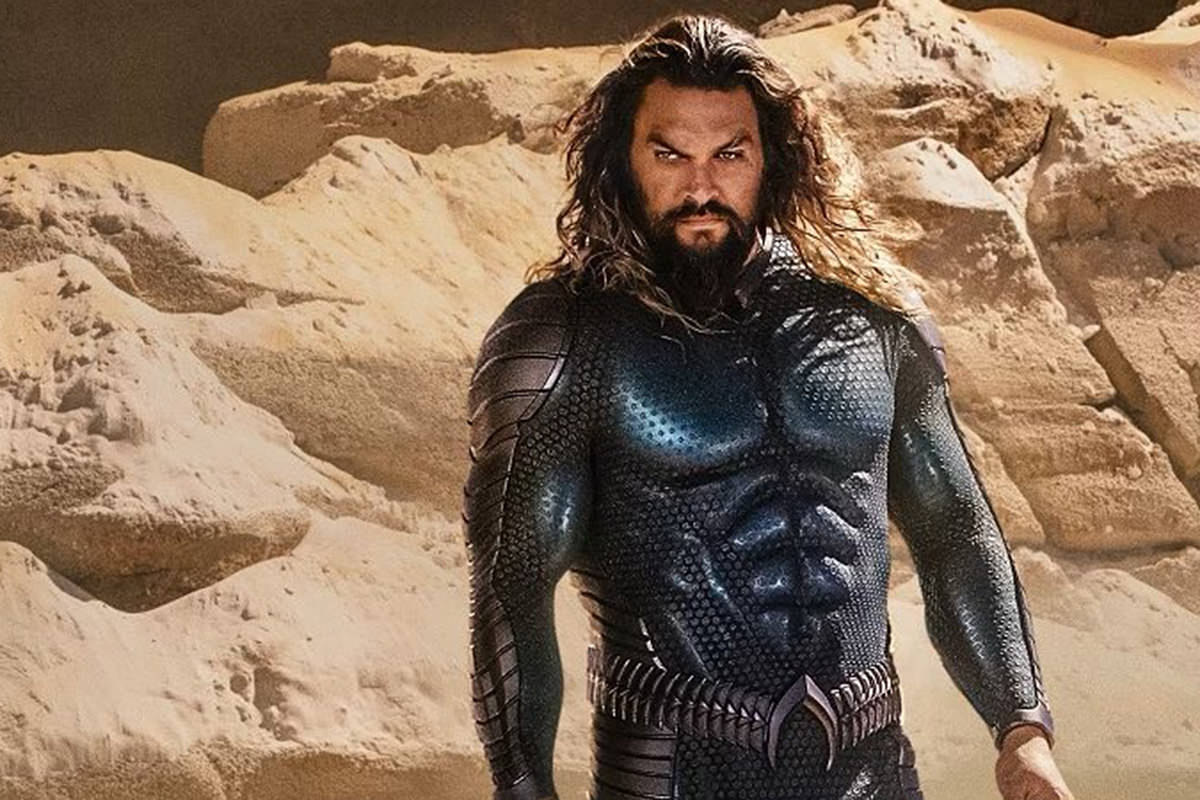 It's like... damn. That's over-done to the point of being absurd.

• Progressive? Washington State prides itself on being tech-forward thanks to so many tech companies starting here or having a presence here. And yet Washington State itself is ALWAYS the last to adopt actual technology or new ways of doing things. It makes me livid. What in the hell are our legislators being paid for if they ignore what's happening RIGHT NOW? It's like getting your driver's license enhanced to Real ID for travel. I think this only became possible recently... despite everybody knowing that it would be required years ago (my license, renewed last year, is still not enhanced). And now it's digital driver's licenses that they are ignoring. Arizona, Georgia, Kentucky, Maryland, Oklahoma, Iowa, Utah, and Connecticut are ALL hopping onboard. WHERE THE FUCK IS WASHINGTON STATE? Iowa is more aware of tech and new trends that Washington State? IOWA?!? — Patty Murray, Maria Cantwell and Jay Inslee need to do their damn jobs, direct the DOL to get on this, and keep us at the forefront of tech. I am sick and tired of Washington State ALWAYS being behind the curve. Our state government probably won't even know that digital driver's licenses EXIST until 2025. Do we need to vote in new legislators that will keep Washington State moving forward? Because what we got now ain't working... and their inaction is embarrassing Washingtonians. Again. DO BETTER!

And that's all the bullets she wrote!