Posted on December 14th, 2019

UPDATE: "Hallmark is, and always has been, committed to diversity and inclusion – both in our workplace as well as the products and experiences we create. It is never Hallmark's intention to be divisive or generate controversy. We are an inclusive company and have a track record to prove it. We have LGBTQ greeting cards and feature LGBTQ couples in commercials. We have been recognized as one of the Human Rights Campaigns Best Places to Work, and as one of Forbes America's Best Employers for Diversity. We have been a progressive pioneer on television for decades – telling wide ranging stories that elevate the human spirit such as August Wilson's The Piano Lesson and Colm Tóibín's The Blackwater Lightship, both of which highlight the importance of tolerance and understanding. Hallmark will be working with GLAAD to better represent the LGBTQ community across our portfolio of brands. The Hallmark Channel will be reaching out to Zola to reestablish our partnership and reinstate the commercials."
The full statement and story is here.
I don't know about being a "progressive pioneer"... as I mention below, they barely... and I mean barely... acknowledge that LGBTQ persons even exist in the movies which play on Hallmark Movie Channel. Perhaps now that they will be working with GLAAD, that will change.
All I do know is that I am overjoyed at the thought that bigoted heads are exploding over at One Dozen Moms. The piece of shit bigoted fucking assholes. And here is my original post...

And so... I guess I'm done with Hallmark.
As has been widely reported on the news, Hallmark Channel stopped airing a commercial featuring a same-sex couple getting married once the hate organization "One Million Moms" decided to stage a boycott. Never mind that "One Million" is more likely just a dozen hateful fucking dumbass bigoted pieces of shit with a Facebook group and a website... this was just wrong on Hallmark's part. In their complaint, One Dozen Moms said that Hallmark Channel is "usually safe for family viewing. But unfortunately, that is not the case anymore." Because two people are kissing... something that happens all the fucking time in Hallmark movies... is somehow "not family-friendly" when it's between two women...
Well fuck that. You accepted the commercial for airing. To backtrack now is cowardly and shows the entire world that you buckle to hate organizations.
It's insane shit like this that creates a toxicity which causes LGBTQ youth to kill themselves.
And I will not be a part of that.
As you might have guessed from the section of Blogography devoted to my obsession with Hallmark movies, there's no bigger fan of trashy Hallmark movies than I am. Even so...
I am canceling my subscription to Hallmark Movies Now.
After the final five movies I have set to record to finish out the year, I will no longer be patronizing any of the Hallmark Channels or watching any of their programming.
Since Crown Media Holdings, the studio behind Hallmark Channel and Hallmark Movies & Mysteries is completely owned by Hallmark Cards, I will no longer purchase a single thing made or sold by Hallmark.
Needless to say, I will not be purchasing any Hallmark content digitally or on DVD or Blu-Ray or any other medium.
Seriously. Fuck Hallmark and their culture of bigotry and support of hate organizations.
It's one thing to not feature LGBTQ characters in your fictional movies and programming... it's another thing entirely to say that LGBTQ persons in Real Life are "not family-friendly."
What hurts the most here is not that I won't have Hallmark movies as background noise while I work any more... they're all the same story, so who really gives a shit... it's that there are numerous LGBTQ persons in front of the camera and behind the scenes at Hallmark that deserve better than this. Peter Porte, one of my favorite Hallmark actors (who is in one of my all-time Hallmark movies, Love at the Shore), is gay. He was married to his husband last year...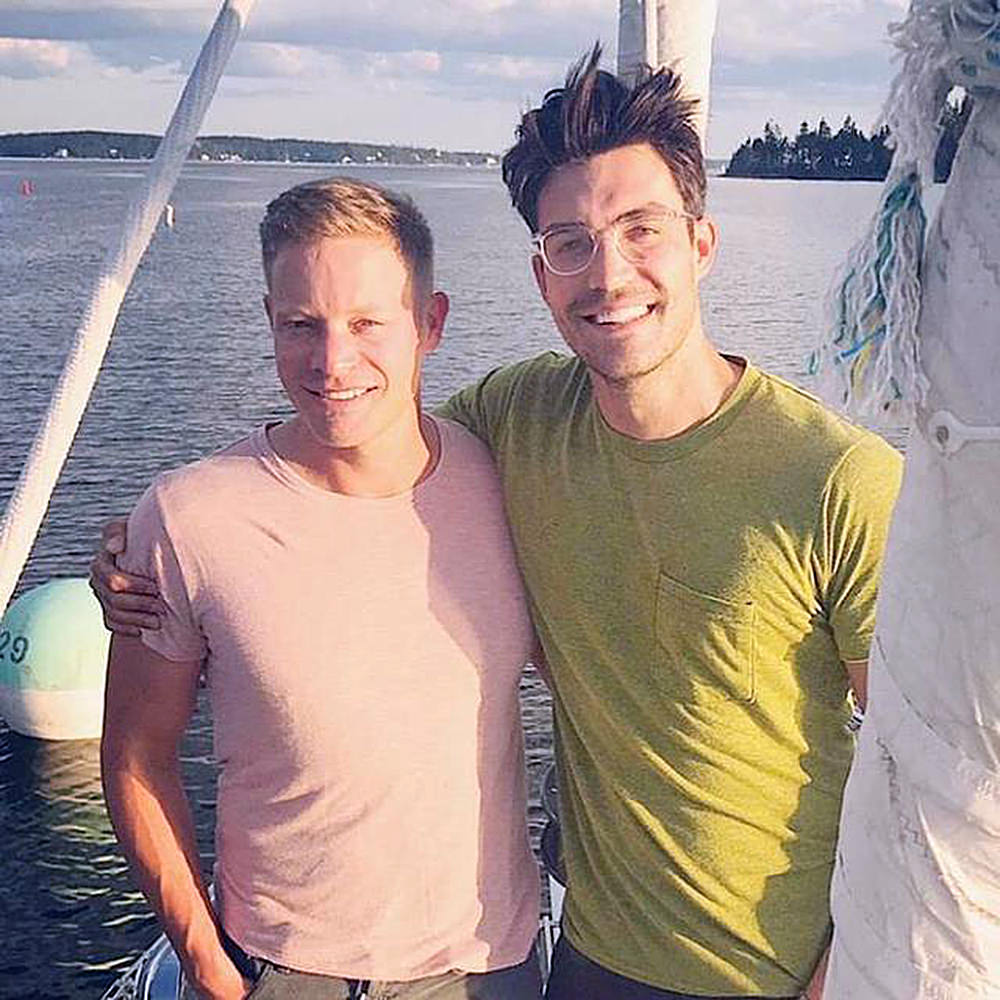 But now his employer is essentially saying "Your marriage and relationship is not family-friendly."
This kind of bigotry and discrimination is fucked up and disgusting. Same-sex marriage... or MARRIAGE, as I call it... is legal and recognized in this country. But even if it wasn't, it's still pretty fucked up that you would treat the people in your employ, people who are responsible for your success, with this kind of hate.
In all honesty, I thought that Hallmark might be changing. That they had a secret agenda to redefine their antiquated idea of "normal" and slowly... oh so slowly... change the perceptions of their viewer base.
In Road to Christmas, Jessy Schram is trying to assemble the adopted sons of her boss for a television show. One of Chad Michael Murray's brothers is "David" who co-owns a pet shelter with his partner. It is not explicitly stated that they are a gay couple. But you know. In this year's Valentine in the Vineyard, Rachael Leigh Cook and Brendan Penny are at a couple's relationship-building workshop... and one of the couples at their table were two guys. It was such a tiny acknowledgement, but it was an important step for Hallmark. My hope was that eventually LGBTQ representation would gradually creep into more and more movies until we finally got a LGBTQ couple as leads. But having Hallmark cave to a hate group like they have puts any of that in serious doubt.
Fortunately there are other networks producing trashy romance movies I can watch. Netflix has no problem at all acknowledging that LBGTQ persons exist, so that's where I'll get my background noise now.
Because until Hallmark leaves bigotry behind and stops contributing to the toxicity which is responsible for our LGBTQ youth killing themselves... which is responsible for the inequality of LGBTQ relationships... which is responsible for our fellow LGBTQ humans being persecuted and treated like second-class citizens... I won't be supporting them and the hate they support.
Hallmark claims to be "The Heart of TV."
But they've just proven that's not the case at all.
Posted on December 1st, 2019

Snow may have arrived here, but Blogography will go on as usual, because an all new Bullet Sunday starts... now...

• Who's Watching... ... the Watchmen? Welp, tonights episode was genius. As was every episode prior. So long as Damon Lindelof doesn't screw this up at the end (as he has a history of doing) this will easily be my favorite show of 2019...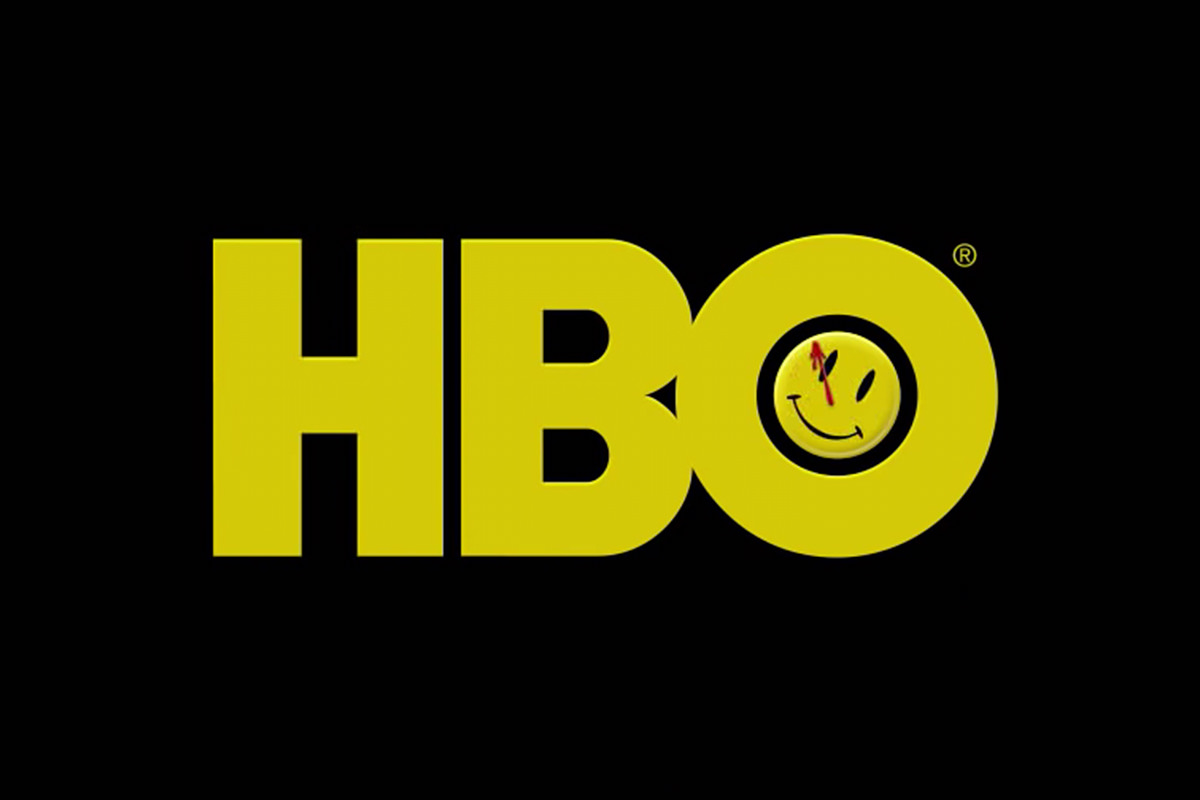 I love a show that's able to jerk the rug out from under you with each new episode. Watchmen excels at this. Probably because HBO doesn't force a 21 episode season and is happy to let the creators determine how many episodes they need to tell the story they want to tell.

• Mando! And then there's The Mandalorian over on Disney+... which is vying for the No. 2 spot in my "Best of 2019" list. I love that Disney spent the money and got all the right people to make this show work. Friday's episode was filled with action and, of course, more scenes with the terminally-adorable Baby Yoda...
Interesting to note that there's this massive social media explosion going around where Werner Herzog saved Puppet Baby Yoda from going CGI. The truth it more interesting. But, then again, the truth usually is.

• Asshole Implosion. On behalf of my friends and co-workers who died from AIDS/HIV-related illnesses... and all those persons, INCLUDING CHILDREN, who have perished thanks to the inaction of those who came before you... those who wrote off AIDS as "a gay disease" while laughing in the face of all who were left behind begging for action to be taken... fuck you, Donald Trump Jr., you inhuman piece of shit...
You and yours are absolute garbage with no redeemable qualities. Nothing more than a blight on all humanity possessing neither compassion nor empathy while recklessly using your power and influence to diminish, discard, and persecute people... all in the name of drumming up book sales. If there is any justice in this world or the next, then you'll be burning in a hell of your own making. I hope I live to live long enough to see these kinds of people in power implode with their homophobia, racism, bigotry, and general assholery. This reprehensible bastard has had every possible privilege handed to his worthless life and this is what he chooses to do with it? Disgusting.

• Festivo Doble. This year Hallmark is introducing a new Christmas movie which also has Hanukkah in it called Double Holiday. Needless to say, the "Real Christians™®" are having a field day. How dare Hallmark acknowledge other beliefs at Christmastime!! HOW. DARE. THEY! DECEMBER BELONGS TO CHRISTMAS AND NOTHING ELSE!!! My favorite comments are not the outright hate... those are too easy... it's the passive aggressive "Über Christians" who have Jesus as their profile picture. THOSE comments are priceless. This one is my favorite so far. The movie is Double Holiday so they say "We are looking forward to Christmas Holiday!" Just to let you know that they will not so much as acknowledge that other holidays could possibly exist and have no plans on watching a movie that implies otherwise...
How weak these people's faith must be that they feel the need for this kind of nonsense to prove just how "Christian" they are. Well, don't worry. Hallmark developed the movie for a year where Hanukkah is late enough in the season that they'll barely have time to repeat it. This year, anyway.

• Sweetness. And speaking of Hallmark Channel... every once in a while I am completely knocked back by how good some of their movies can be. While eating my Thanksgiving dinner of bread stuffing, cranberry jelly, mashed taters with butter, steamed green beans, baked butternut squash with maple brown sugar, and chunky applesauce crumble, I put on the movie Like Cats & Dogs (from 2017)...
You can read my write-up on my Hallmark Movie Page for 2017, but suffice to say that I enjoyed it quite a lot.

• Later, Tater. And speaking of Thanksgiving mashed taters... that $35 Instant Pot Clone mis-mark that I got makes pretty amazing mashed taters...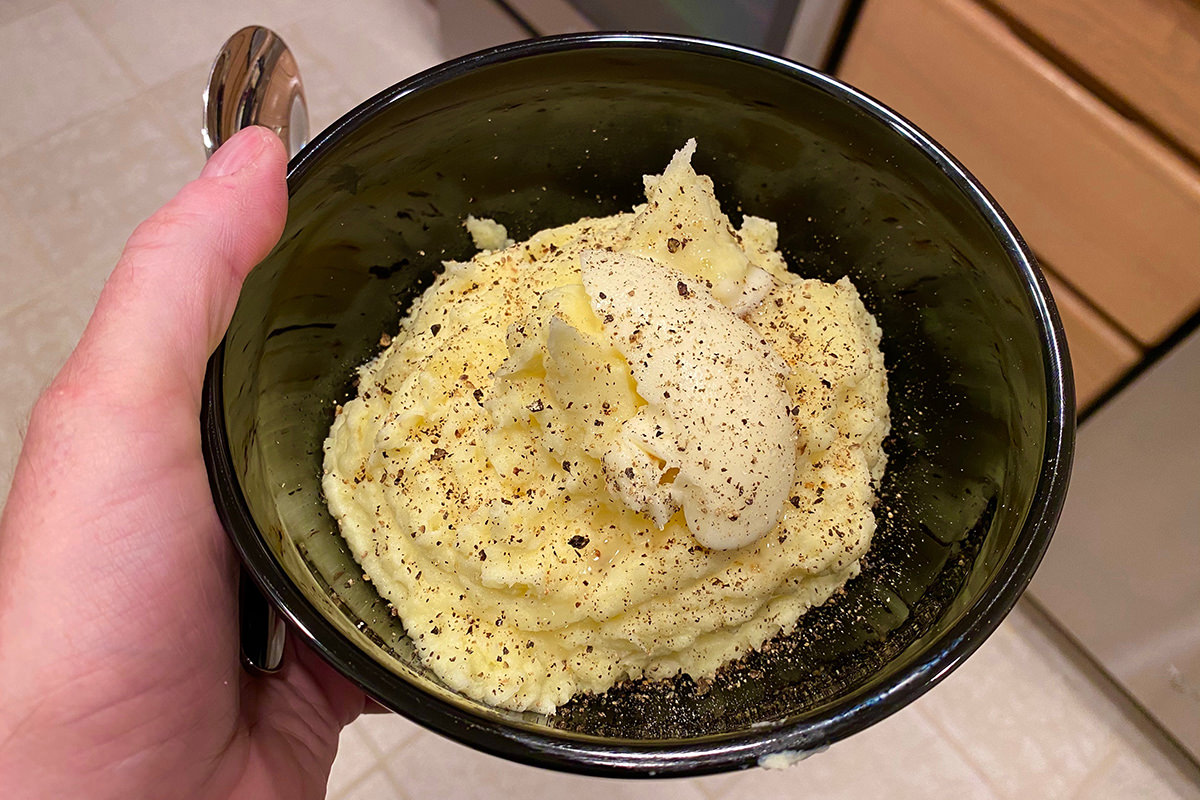 Two Yukon Gold potatoes, quartered with a cup of water. Pressure Cook 12 minutes. Drain. Add a half-cup of sour cream and a quarter-cup of butter. Mash... then whip... with a table fork. Add a pat of butter, a little ground salt, and a lot of freshly-ground pepper. Cost me under $1 and is fantastic. The only mashed potatoes I've ever made have been those dehydrated boxed flakes. These are a magnitude better. And cheaper! And, to be honest, easier. Seriously, no need to drag out the hand-mixer. All you need is a fork to mush them up!

And so the snow goes on...
Posted on October 27th, 2019

A busy, busy week for me has ended but I'm just getting started, because an all new Bullet Sunday starts... now...

• Monster. I have been toning down the politics on Blogography because it's just so pointless. Unless you are living under a rock, you already know the horrific shit our president is doing, so there's really no need to repeat it here. But lately it's gotten so bad that my disbelief has escalated to a level I didn't even know I had in me. Fortunately John Oliver was back tonight to put one of the most tragically awful events into perspective...
Holy shit.
There really is no bottom. President Trump lives in a fantasy world where everything he does is perfect and everybody loves him for it. Somebody this detached from reality has no business running the country, and I hope that people are really, really scared about what damage could come next.

• Idiocity. And speaking of damage, I saw this headline on The Verge yesterday: Donald Trump wants the iPhone home button back. OH FUCK NO! With all due respect Mr. President, go back to using a flip-phone and leave technology advancements to those of us who know how to form complete sentences which people can actually make sense of.

• Good. When I was at Uluru (which the colonizers dubbed "Ayer's Rock") in Australia, there was a sign saying that it was a sacred place to the people who own it and they ask you not to climb it... despite there being a chain path to climb it. So I didn't climb it. There were also signs posted at a few points around Uluru asking you not to photograph it at that point because something sacred to people happened there. So I didn't photograph it there. I don't understand why it's so difficult to follow the wishes of the people whose land you are visiting. You're their guests, and should be grateful that they allow you to visit their home at all. I know I sure was...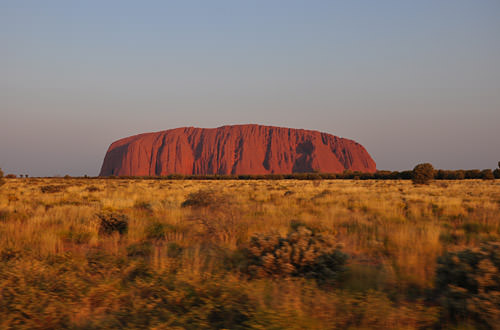 By banning people from climbing on it after the month is over, Australia is righting a great wrong. I hope people respect the new ban on climbing Uluru and adhere to the Anangu People's request. It literally is the least people can do.

• Kangaroo Cats. I ran across an interesting Facebook post this week which was talking about the "primordial pouch" which appears on some cats. I think it's genetic. Jake and Jenny both have big pouches. When they run, the skin flops back and forth... it's kinda hilarious, but doesn't seem to bother them at all. For the longest time I just assumed they were mutants. But apparently that's not the case...
Interesting stuff, that evolution!

• Rhinos! Will of Burrard-Lucas Photography is the reason I selected the Antarctica tour that I did. His wildlife photography is the most inspiring and beautiful I've ever seen, and getting a behind the scenes look at how he does what he does is about the coolest thing you'll see on YouTube this week...
Thanks to his BeetleCam invention, nobody does wildlife photos like Will Burrard-Lucas. He amazes me with each new book he publishes.

• Pepper. You really do learn something new all the time. My homemade pizza sauce recipe calls for green peppers. I don't normally eat them because I prefer the sweeter red peppers, but the recipe tastes so good that I do what is called for. On Tuesday I came home from work and was already too tired to cook... but then realized that I actually needed to clean my kitchen before I could cook. Double the horror. It's while cleaning that I notice something strange... WHAT HAPPENED TO MY GREEN PEPPER?!?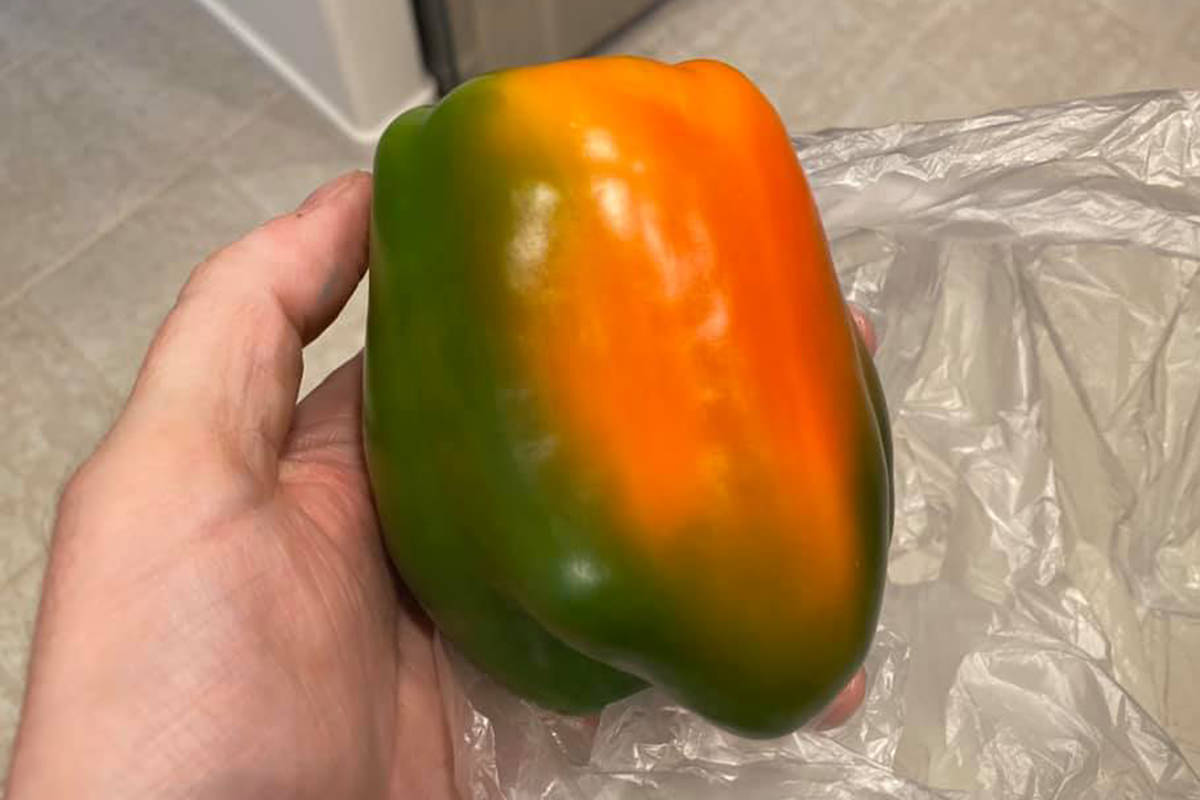 It's then that my Facebook friends had to inform me that green peppers aren't ripe and, like tomatoes, they will turn from green to orange to red as they ripen. I honestly had no idea. Until Tuesday, I truly thought that they were all different species of peppers.

• Hallmark Moment. As you can imagine, I am in full-on Hallmark Movie Mode now that their 10th Annual Countdown to Christmas is in effect. I almost never watch live, choosing instead to DVR the movies so I can jet past commercials. But the new movies for 2019 I have been watching live, and this commercial came up...
Well done. Somebody at World Market really knows their Hallmark audience. I don't understand why any company spending the huge amount of money required for a national ad doesn't put this kind of care into creating them. Most ads are just terrible and something you want to skip. Why would you waste money like that?

And now... time to wash underwear so I have something clean to wear to work tomorrow. You're welcome, my co-workers.
Tags:
Advertising
,
Africa
,
Bullet Sunday
,
Cats
,
Dumbassery
,
Food
,
Hallmark
,
Photography
,
President Trump
,
Television
,
Travel
Categories:
Bullet Sunday 2019
,
Cats 2019
,
Food 2019
,
News – Politics 2019
,
Photography 2019
,
Television 2019
,
Travel 2019
—
Click To It:
Permalink
—
0 Comments: Click To Add Yours!
Posted on September 5th, 2019

Thanks to my two cats, my home will never be impeccably clean. Their fur is everywhere. Their toys are everywhere. Their kitty litter tracks everywhere. And their cat trees are pretty gross. And yet... I do what I can to keep my house as clean as possible. Partly because I don't want it looking like a disaster area when guests drop by unexpectedly. But mostly because I don't want bugs in my house, and I've found constant cleaning goes a long, long way towards keeping them out.
Carl the RoboVac runs every day to keep my floors mostly clean (I vacuum by hand when needed to get the rest). I steam-clean the cat feeding station every week (Jenny makes a bit of a mess when eating wet food because she licks it instead of bites it). I keep countertops clean and my kitchen mopped. I wipe up or vacuum food crumbs whenever I spot them. I scrub everything with a baking soda wash on a rotating schedule. I do whatever I can to keep my home as clean as possible so bugs don't show up. Yes, it's a lot of work, but it's worth it because it actually seems to help. I am lucky to see few insects in my house.
Except...
Lately my cats have been catching giant spiders out in the catio then bringing them inside to play with.
As you can imagine, this has me more than a little freaked out. Nothing quite like spotting something on the floor out of the corner of your eye... going to investigate... then seeing it's a spider that the cats tortured to death.
And here I thought that Jake and Jenny eating bugs out in the catio was the worst thing that could possibly happen. I love my cats more than I know how to adequately express, but this is driving me insane. But what can you do? I refuse to yell at my cats for being cats. When I adopted them to keep my mom company, I knew what I was getting into. Any problems that come out of that decision are my fault, not theirs.
And so... occasional spiders are in my future, I guess.
Meanwhile in TV Land...
Hallmark has finally confirmed their new Christmas movie schedule and I've updated my 2019 movie page so that all forty of them are in my winter television schedule. Hopefully at least half of them are worth a crap. It seems as they increase the number of movies year after year, the overall quality has been declining.
On the bright side, however, this year we're getting A Christmas Love Story starring KRISTIN CHENOWETH and Scott Wolf...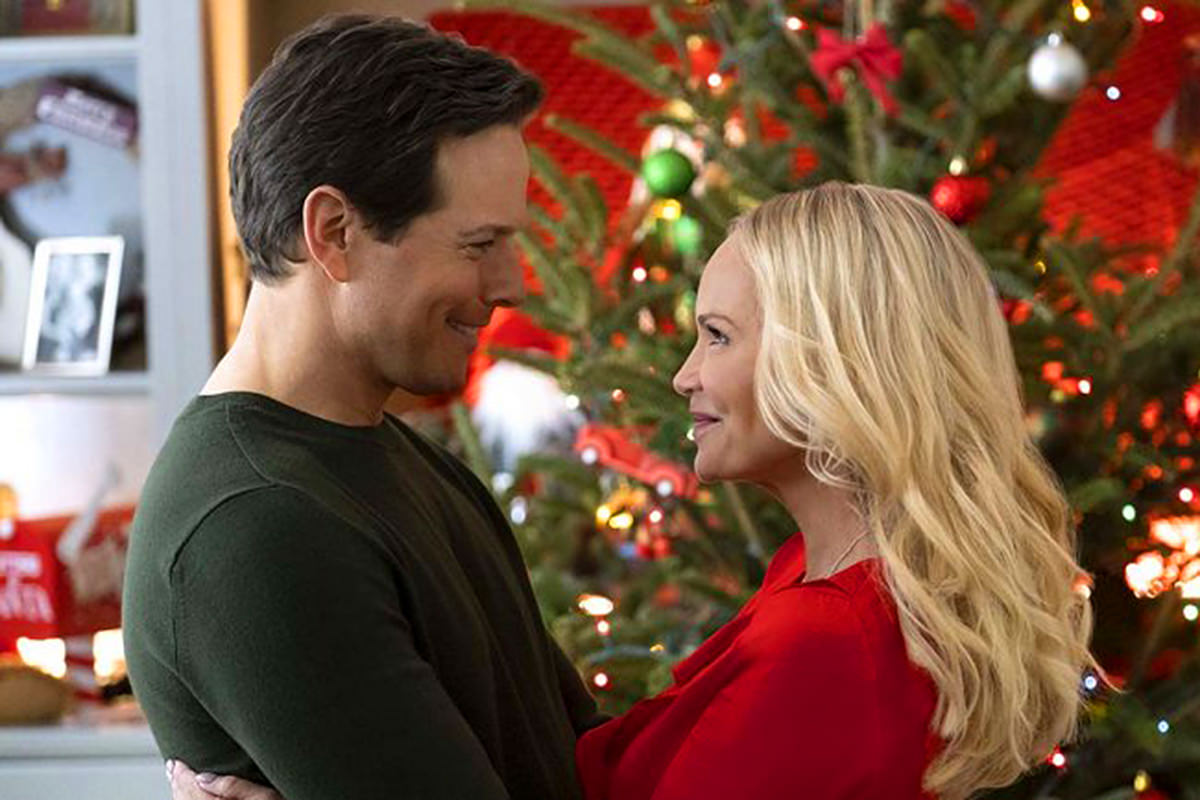 Just when you think that everything that could possibly be said about Christmas from Hallmark has been said... here comes Kristin! So at least one of the movies will be insanely chipper in the way that only Kristin Chenoweth can deliver!
Ho! Ho! Ho! 50 days to go until October 25th...
Posted on August 29th, 2019

I am not one to partake in gossip because I honestly don't care that much about other people's lives. Unless it directly affects me or someone/something I care about, does what other people do in their personal life really matter?
This is not to say that I am above listening to news which features somebody awful having shit rain down upon their head, however. I am all about the schadenfreude to those who deserve it because it usually has such high entertainment value.
In practice, this is not in line with my belief structure, but I am inconsistent and evil that way.
Today I heard something particularly juicy through the grapevine, and it was a doozey. The person in question is a reprehensible excuse for a human being who has caused suffering for people I know, and I was happy to hear that their comeuppance had finally arrived.
"Happy" is actually not adequate to describe my state of mind... perhaps "gleeful" or "ecstatic" would be more accurate? I dunno. I had a smile on my face for most of the evening, so there's that. I mean, it's not that I want this person dead or anything, but knowing that they were having to suffer in a way quite similar to the suffering they had caused was a nice capper to my day.
Another capper to my day?
Netflix finally released their movie Falling Inn Love which has been teased for a while now...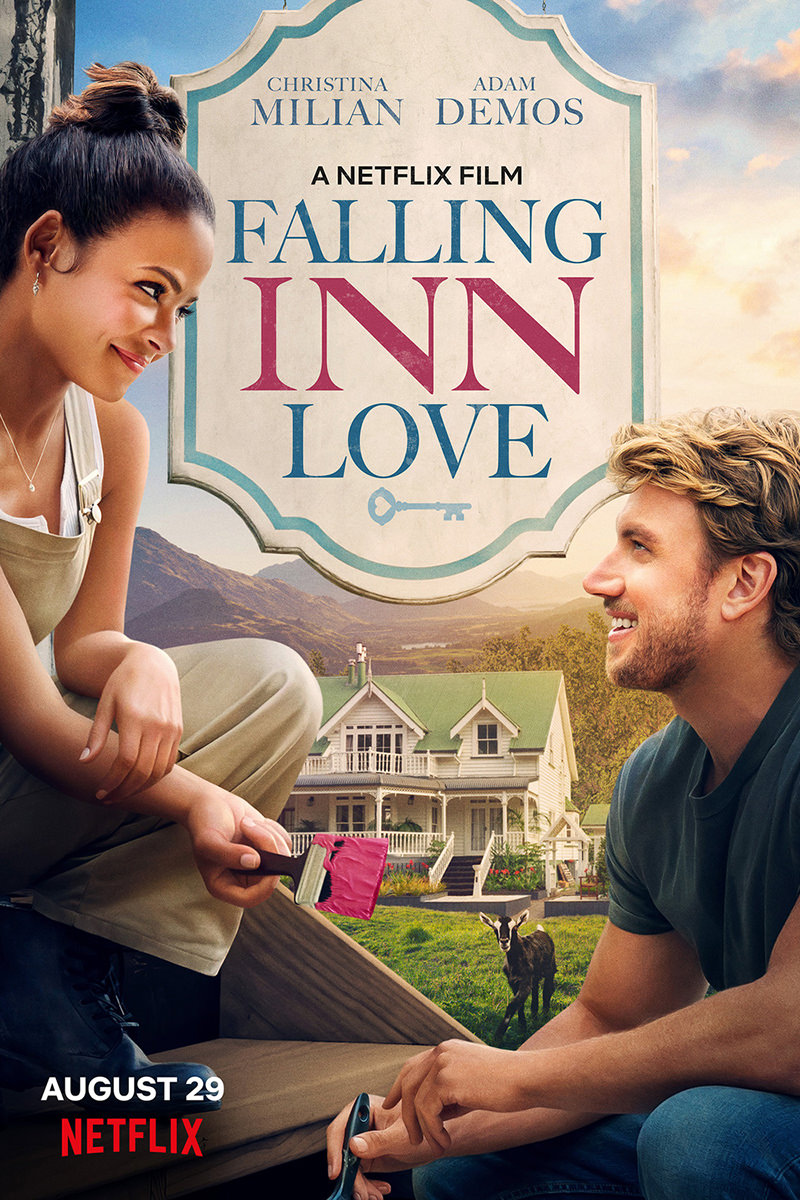 And it's fairly obvious what happened here. Netflix went to MarVista Entertainment, the studio for many of the Hallmark movies, and said "We will give you a budget big enough to out-Hallmark the Hallmark." In their infinite wisdom, MarVista didn't hire famous writers or top-shelf actors... instead they merely took the same old movie they always make and relocated it to New Zealand. Genius! I mean, come on, if it ain't broke, don't fix it... just give it an expensive change of scenery! And also some scenery you won't often find on Hallmark, like some guy with his shirt off...
So far as "Hallmark" movies go, it was pretty good. The actors were all pretty great. But since it's for Netflix, there are some big changes from what you see on everybody's favorite greeting card network. First of all, there's a gay couple who own the local coffee shop. Not "hinted at" gay... but two men who are full-on married and refer to each other as "husbands." Second of all... he's white, she's African Cuban, which is something you rarely see on lily-white Hallmark... and certainly not as the leads. So, from that perspective, Netflix actually HAS out-Hallmarked Hallmark. Good on them.
Now I guess I better watch sports or rebuild a car engine or whatever else I'm supposed to do to assimilate back into our toxic-masculinity-based culture after watching another one of these crap movies.
Posted on August 28th, 2019

As I've mentioned more than a few times, I am a huge fan of shitty Hallmark Christmas movies. Never mind that I find romance movies to be horrible entertainment and I don't even celebrate Christmas, there's something about these films that I completely obsess over. I wrote a little bit about it last November. Every year they come out with more and more of the stupid things, despite the fact that they are all pretty much the same exact story. Last year there were 37 (up from 33 in 2017, 28 in 2016, and 21 in 2015)... this year, on the tenth anniversary of Hallmark's Countdown to Christmas there are FORTY of them. And it all begins on October 25th.
Of course I'll be watching every single one of them. It's so easy because I can be multitasking while they're on and never get lost. How could I? They're all the same.
And it gets worse. For the past month I've been catching up on all the non-Christmas Hallmark movies! And, no worries, there's a shitload of them. Hallmark has seasonal movie events which start with Winterfest in January, then go through Countdown to Valentine's Day, Spring Fling, June Weddings, Summer Nights, Fall Harvest, and then we're right back to Countdown to Christmas again. Lucky for me, all of this stuff is repeated endlessly on The Hallmark Channel in-between reruns of The Golden Girls, Frasier, and The Middle. I've build a master checklist on a huge spreadsheet to keep track.
One thing I've learned in watching all these trash movies is just how huge suspension of disbelief plays in buying into the hilarious storylines that Hallmark writers come up with. Romance in real life is rarely-to-never as adorable as a Hallmark movie. In Hallmark-Land, even the bad parts of the relationships are so cute you want to vomit.
And, believe me folks, I am 100% onboard.
Everybody lives in expensive houses, drives expensive cars, and wears expensive clothes... even when they have a business that's struggling? — Sure.
People fly off the handle and want to break up when they feel they were deceived over some mundane or insignificant plot device that no sane person in love would even worry about? — Okay.
Guys hardly ever act in ways that actual guys act except when it's to portray them as guys who are in need of "fixing?" — Whatever.
Without suspension of disbelief, not a single Hallmark movie would work. They're far worse offenders at defying reality than even the craziest science fiction film.
Except...
Almost every movie has at least one detail that jerks me right out of the story. One thing that's so outlandishly stupid that my brain would have to go past suspension of disbelief and enter suspension of belief territory. Because the only way to buy into it would be to suspend believing that you're not a complete idiot.
Even in the context of a crappy Hallmark movie, it's just so sad and lazy.
A classic example can be found in the movie I was watching last night... Love on the Slopes from Winterfest 2018...
It stars Thomas Beaudoin (the guy who melted my ovaries in Netflix's The Spirit of Christmas) as an extreme sports photographer who dreams of going to Africa to photograph the wildlife there. After getting involved with a journalist looking to write about extreme sports, he's betrayed when it turns out she was writing a story about him all along. So... even though they were totes falling in love, he broke up with her. To make it up to him, she ends up giving him a ticket to Zimbabwe so he can fulfill his dream...
Oh please.
First of all, Zimbabwe is an entire country. This "Denver to Zimbabwe" ticket is the equivalent of having a ticket that says "Winnipeg to The United States," like there's only one city with one airport here. The main airport in Zimbabwe is Harare. So even if they didn't want to show ACTUAL AIRPORTS for dramatic effect, they should have had it say "Denver to Harare, Zimbabwe." At least they didn't make it say "Denver to Africa" which is not even a country, people... it's a continent.
Second of all, it's a direct flight. Out of Denver. The biggest hub in Denver is United Airlines. If there was any hope at all that there was a direct flight to "Zimbabwe" from there, it would be on United. Except United doesn't service "Zimbabwe," even via a United-coded partner flight. This means that it's a multi-leg, multi-airline trip and could never appear on a single ticket. You would have at least two stops, minimum, even on a major carrier. You might even have three stops given the destination.
Thirdly, this is an "open" ticket. That's a rare, but entirely valid, type of airline ticket. FOR THE 1980's! The most common ticket today is a roundtrip ticket where the departure and return dates are fixed. Less common is an "open-ended" ticket where the departure date is set, but the return is arranged later. But a full-open ticket? I don't even know how that's possible on a flight now that airlines try to fill every available seat on every flight to maximize profit. Let alone a multi-leg international flight. The cost of such a ticket (IN FIRST CLASS, NEVERTHELESS!) is huge to begin with and, like all destinations, fluctuates based on season. Such an "open" ticket would have to be charged at the highest possible cost to cover any conceivable date. The woman won the ticket for writing the best essay for her company travel magazine. But how many travel magazines could afford to expense such a ticket? Aren't magazines dying?
Fourthly, what's shown in this stupid movie is a boarding pass. You can't get a fucking boarding pass until you've checked in for your flight. You REALLY can't get a boarding pass on an open ticket where you don't even have a date of travel yet. But it gets stupider... HOW THE FUCK CAN HE HAVE A SEAT ASSIGNMENT WHEN HE DOESN'T EVEN HAVE A DATE OF TRAVEL? What is the airline going to do? Keep seat 14A vacant from now until the end of time in case Cole Taylor wants to cash in his ticket that day? And since this trip is three flights minimum, all possible connecting flights have to keep that same seat open as well? What they should have shown was a ticket, not a boarding pass. Except even that's a stretch. Now-a-days you probably wouldn't even get that. The best she could hope for, assuming she could even buy an international "open ticket," would be a receipt.
Fifthly, as if the assigned seat on an open ticket wasn't hilarious enough... they provide a flight number, boarding time, and a gate number. The flight has an IATA code of "DH" which is "Discovery Airways." THEY WERE AN INTER-ISLAND CARRIER OPERATING EXCLUSIVELY IN HAWAII THAT WAS SHUT DOWN AFTER THREE MONTHS BECAUSE IT VIOLATED US LAW! But let's assume that Discovery Airways did, in fact, come back from the dead. Let's further assume they had enough money to purchase a single gate at Denver International Airport. They are assigned Gate C8 which, in itself is bullshit, because DEN only has gates numbered C23 through C50... but let's pretend they were able to pry a single gate away from Southwest, which I think pretty much owns the C Concourse at Denver. Assuming all of that... and further assuming that Discovery Airways has a daily flight operating from Denver to "Zimbabwe"... how in the hell can they guarantee that this flight time will never change? Like... ever? Flight schedules change all the time. Gates are changed all the time. But the most laughable part is that she is counting on Discovery Airways... a dead airline which lasted three months but has been resurrected with absurdly stupid daily flights to "Zimbabwe"... is going to be in business long enough for poor Cole to ever cash this in. Right.
Sixly, boarding pass and ticket "blanks" are often printed in color, yes. But the printers which fill in the blanks are always black ink only (or, more likely, "black" thermal print only). Except here. Where apparently the printer prints in black... AND RED?!? The idiotic seat assignment and "FIRST CLASS" are printed in red. Has the person who designed this prop flown on an airline... like... EVER?!? Have they even seen a boarding pass before? Given that this one is printed on card stock and not some flimsy thermal paper, I'm guessing if they have seen a boarding pass, it was from 20 years ago.
Lastly, this fictional, resurrected dead airline that offers open tickets direct from Denver to "Zimbabe" has a logo... but the NAME of the airline is just "Airlines?" Really? I mean, given the dicey history of Discovery Airways, I understand wanting to go with something different... but Hallmark is so fucking lazy that they couldn't even invent a new name? I'd suggest "Bullshit Airlines." Or perhaps "Fantasy Airlines." Because expecting people to be able to suspend disbelief on an idiotic story element like this is utter fantasy.
Do better, Hallmark! You're already asking a lot of your fans with your movie offerings, but there are some things so over the top stupid that they can't be overlooked.
And can we get a movie starring Autumn Reeser and Thomas Beaudoin together? Because that would be great.
Posted on November 13th, 2018

I've been doing a pretty good job of keeping up with all the new Hallmark Christmas movies, but since they're all the same I've been losing track of which ones I've seen. So I created a page to rate them all and know when to set my DVR... Dave's Hallmark Movie Page.
And that's what I did instead of blogitty blog blogging in Blogography today.
I can't decide if that's a better or worse use of my time.