I am not one to partake in gossip because I honestly don't care that much about other people's lives. Unless it directly affects me or someone/something I care about, does what other people do in their personal life really matter?
This is not to say that I am above listening to news which features somebody awful having shit rain down upon their head, however. I am all about the schadenfreude to those who deserve it because it usually has such high entertainment value.
In practice, this is not in line with my belief structure, but I am inconsistent and evil that way.
Today I heard something particularly juicy through the grapevine, and it was a doozey. The person in question is a reprehensible excuse for a human being who has caused suffering for people I know, and I was happy to hear that their comeuppance had finally arrived.
"Happy" is actually not adequate to describe my state of mind... perhaps "gleeful" or "ecstatic" would be more accurate? I dunno. I had a smile on my face for most of the evening, so there's that. I mean, it's not that I want this person dead or anything, but knowing that they were having to suffer in a way quite similar to the suffering they had caused was a nice capper to my day.
Another capper to my day?
Netflix finally released their movie Falling Inn Love which has been teased for a while now...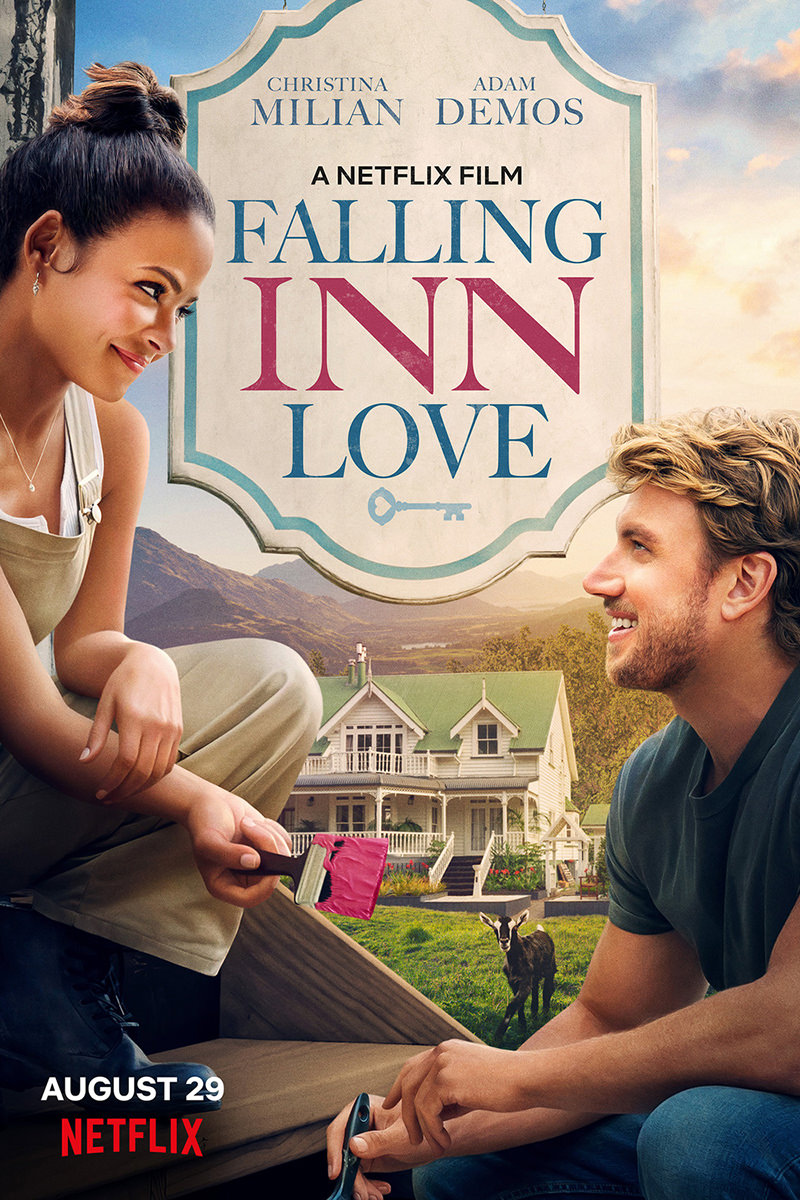 And it's fairly obvious what happened here. Netflix went to MarVista Entertainment, the studio for many of the Hallmark movies, and said "We will give you a budget big enough to out-Hallmark the Hallmark." In their infinite wisdom, MarVista didn't hire famous writers or top-shelf actors... instead they merely took the same old movie they always make and relocated it to New Zealand. Genius! I mean, come on, if it ain't broke, don't fix it... just give it an expensive change of scenery! And also some scenery you won't often find on Hallmark, like some guy with his shirt off...
So far as "Hallmark" movies go, it was pretty good. The actors were all pretty great. But since it's for Netflix, there are some big changes from what you see on everybody's favorite greeting card network. First of all, there's a gay couple who own the local coffee shop. Not "hinted at" gay... but two men who are full-on married and refer to each other as "husbands." Second of all... he's white, she's African Cuban, which is something you rarely see on lily-white Hallmark... and certainly not as the leads. So, from that perspective, Netflix actually HAS out-Hallmarked Hallmark. Good on them.
Now I guess I better watch sports or rebuild a car engine or whatever else I'm supposed to do to assimilate back into our toxic-masculinity-based culture after watching another one of these crap movies.