The first snow of the season would cause lesser blogs to crumble, but not this blog... because an all new Bullet Sunday starts... now...

• Bridges! One of the things that boggles my mind when I travel is how old the world's architecture is. Notre Dame de Paris cathedral started construction in 1163, for example. The Colosseum in Rome was built in in the year 0070-something. And the Great Pyramid of Giza? Oh... that started in the year 2580 BC. How they were constructed is not really a mystery (despite people thinking the pyramids were built by aliens and shit) and it's no less fascinating than the structures themselves. Still, reading about how they were made is not the same as seeing it...
Makes me think of the amazing David Macaulay books, which were responsible for my escalating love of architecture as a kid. Some of them were animated by PBS, and boy wouldn't it be amazing to see more of that. In the meanwhile, we get an occasional video like this tossed our way.

• More! And so... Borders is dead. LONG LIVE BORDERS!
Thank heavens Johnny Harris is still making videos despite the rug being pulled out from under him when his series was canceled.

• Quibi-Free! It's kinda hilarious that absolutely everybody knew that crappy short-form streaming service, Quibi, would be a massive failure... except founder Jeffrey Katzenberg and CEO Meg Whitman. They had a shitty concept with shitty "shows" and it was inevitable that it wouldn't work (WE BELIEVE SHORT-FORM VIDEOS ARE THE FUTURE OF ENTERTAINMENT... HERE'S PART ONE OF SEVEN!). I thought it might take a year before they shut it down. It only took six months. Not a good day for the people and companies which invested ONE POINT SEVEN BILLION FUCKING DOLLARS! Wealth is wasted on the wealthy. Holy shit... just think of the shows we could have gotten for that kind of money. Blergh.

• Hallmark? Weird that the promos from Netflix's slate of cheesy romance movies are out-Hallmarking Hallmark. As shown in the movie Falling Inn Love and the trailer for Operation Christmas Drop, Netflix is serious about quality over quantity, which is the exact opposite of Hallmark. We got another darn fine looking cheesy trailer for another cheesy Christmas romance...
Yeah, I'll be tuning into that one too.

• Normalization! I've added my pronouns to all my social media crap because I am 100% onboard with anything that encourages somebody to be who they are and live their best life at zero cost to me...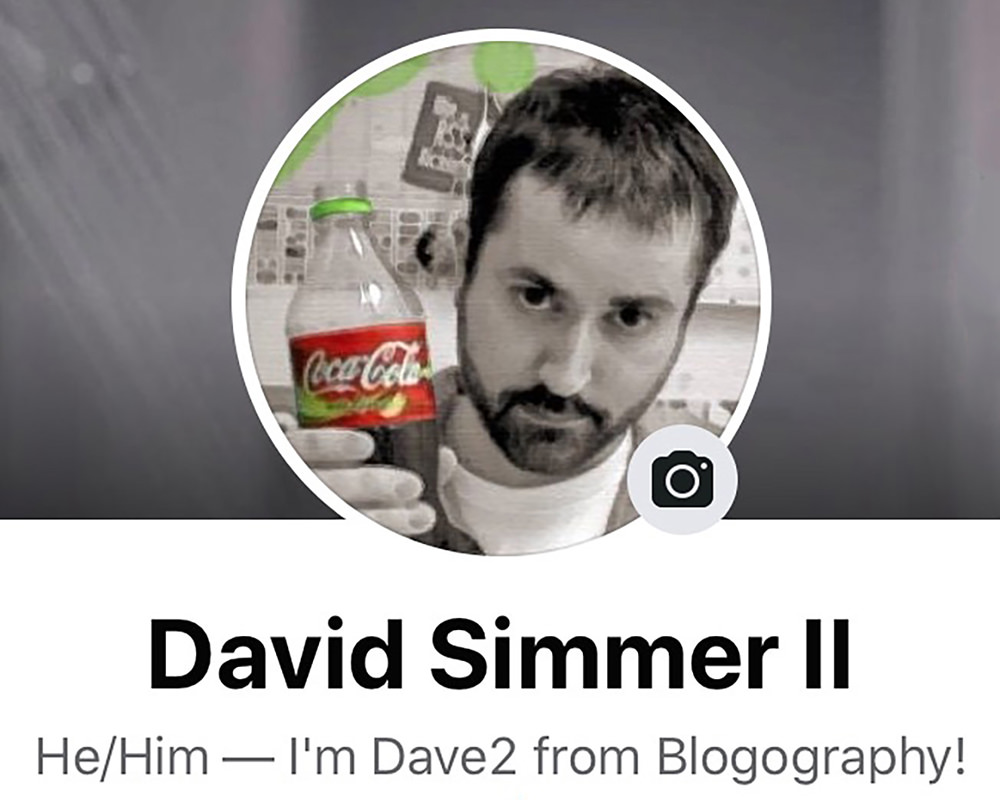 If you can remember their name, you can remember their pronouns. You don't have to agree with it. You don't even have to care. Because it has absolutely nothing to do with you. It's just common courtesy and common courtesy should be normalized. This should be our default.

• Bennu! After a little over four years, NASA's OSIRIS-REx (Origins, Spectral Interpretation, Resource Identification, Security, Regolith Explorer) finally made contact with the asteroid 101955 Bennu. It's mission is to grab a 2oz. sample of "asteroid stuff" off the asteroid...
Miraculously, OSIRIS-REx did too good a job. It ended up grabbing for more than anticipated. It sucked up so much that the sample collection door couldn't close and they are having to deal with that. But will this sample give us any insight into the origins of the universe? We won't know until OSIRIS-REx returns in three years. After that, we're not exactly done with 101955 Bennu. In its Wikipedia entry, we learn that the asteroid has a "cumulative 1-in-2,700 chance of impacting Earth between 2175 and 2199."

• Hole! Falling down a YouTube rabbit hole is not always a bad thing. I've grown tired of trying to hunt down new podcasts to listen to while I work, so I've been playing YouTube videos that I can listen to while I work. One such YouTube channel I've been obsessed over this past week is Lindsay Ellis. She's a writer who has an interesting viewpoint on a number of topics. I accidentally came across her while researching the term "Streisand Effect" and there was no turning back. My favorite videos are when she does deep dives on Disney. They're fantastic...
But don't stop there, she's got thoughts on a myriad of topics. This one completely surprised me...
Intrigued? You can find her YouTube Channel here.

I'd go out to play in the snow, but it has long since melted.