Posted on January 12th, 2018

As a wise man once said before the election...
"Donald Trump is a racist, homophobic, misogynistic, foreigner-bashing, non-Christian-hating, ignorant, unstable, narcissistic, intolerant, bigoted piece of shit. And electing Trump is the equivalent of hanging a giant banner outside the country advertising the fact that we're a nation of racist, homophobic, misogynistic, foreigner-bashing, non-Christian-hating, ignorant, unstable, narcissistic, intolerant, bigoted pieces of shit. And that doesn't even address the embarrassment factor of having this ridiculous buffoon representing Americans on the global stage. You think we were the laughing stock of the planet during the Bush years? Try 1400+ days of Toxic Cheeto Jesus."
— David Simmer II, Blogography: No… God, No… Please Save Us…
The old me might have said something like that (or never said anything like that... these days apparently you can deny what you said even if others have heard you say it or the statement is recorded). But my New Year's resolution was to start being less ranty and more constructive so let's work from there, shall we?
Before we go any further, I want to make one thing perfectly clear. There is no doubt in my mind that President Trump called Haiti, El Salvador, and African nations "shitholes" and bemoaned that he'd rather have people immigrating to the US from countries like Norway.
This is exactly who Donald Trump is and has always been. Even FOX "News" initially confirmed that President Trump uttered these heinous words (even though the network is backtracking on their confirmation now, of course). Senator Dick Durbin was there and has said that he heard the president say it. Senator Lindsey Graham is reported to have confirmed this was what the president said (and hasn't contradicted any reports stating so).
And so... if I'm not going to rant over what a racist piece of shit* we elected to run this country or how diplomatically stupid you have to be to lob such insults at other countries when you're representing this country... what else is there to say?
Uh.
Something positive and constructive? On this?
Wow.
Well... Zimbabwe may not have a Trump Tower, but it's actually a beautiful country and has some amazing people...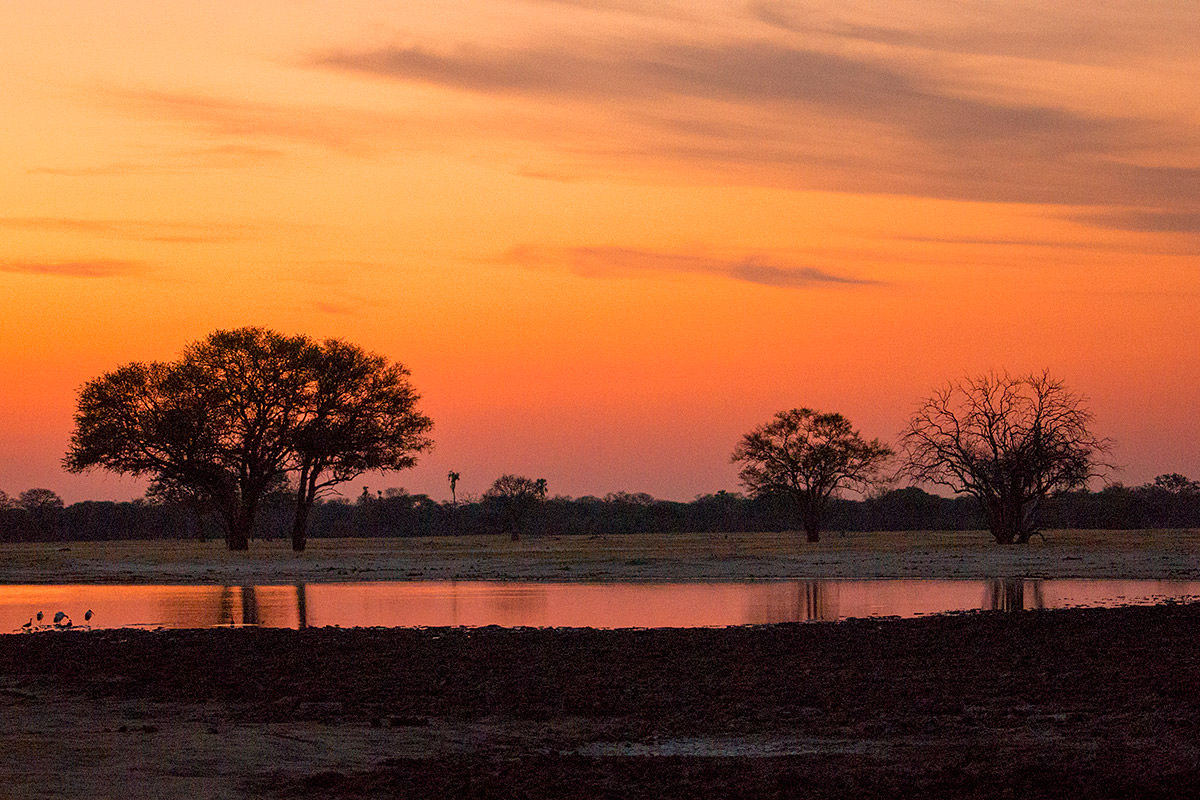 There's many a day lately I'd like to escape the "shithole" of Trump's America and return to Africa, that's for sure.
*Racist as in... three guesses as to what the predominant color of the people are in Haiti, El Salvador, and African countries... vs. the predominant color of the people in Norway.
Posted on January 11th, 2018

Snow is frickin' dumping down today.
I mean really coming down.
I had to drive to The Big City and back for a dentist appointment and ended up regretting that I didn't cancel it. The roads were plowed earlier in the morning, but conditions worsened since then and there's a pretty big accumulation of snow and slush you have to drive through... even on the highway. Also? People are driving like frickin' morons. One person in a small van thought that they would cruise around us cars driving at a SANE speed for the conditions. I watched as they got sucked into the slush and rammed their vehicle straight into the center barricade. I was laughing my ass off as I passed. Maybe I shouldn't have... perhaps the driver had an emergency... but 99 times out of 100, this kind of thing happens to people who get what they deserve for driving stupid. It's just fortunate they didn't take anybody else down with them.
Oh... and on the way back from the dentist I stopped for lunch. As I was getting out of my car, I heard a guy screaming "OH YEAH! FUCK YOU! DON'T SLOW DOWN, ASSHOLE! I DON'T FUCKING CARE! FUUUUUUCK YOOOOUUUU!" which was subsequently repeated all over again.
Turns out he was shoveling the sidewalk and when cars drove by he was getting totally douched in dirty slush water. He was not happy. Didn't help that he was absolutely not dressed for the job in non-waterproof clothing and was probably soaked down to his tookus. Oh well. Live and learn, buddy. Live and learn.
I honestly don't mind winter weather. I've lived in it since I was 5 years old and learned how to drive in it since I first started driving. No, I don't like having to clean snow off my car, but snow is pretty, and I've grown accustomed to having it around town...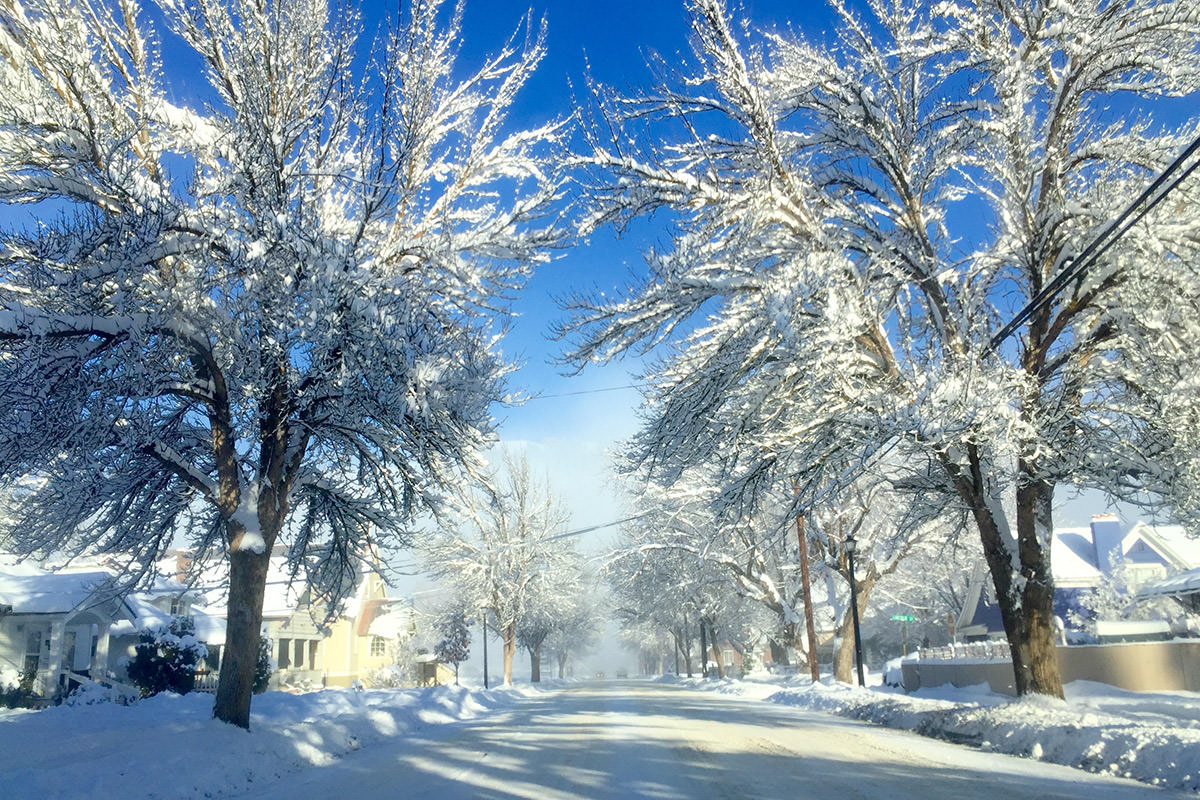 Except...
I usually end up hating it from Day One as well as liking it, because people are stupid assholes.
That's true for most things though.
Posted on January 10th, 2018

Uh huh.
If virulently anti-gay pastors and Republicans have taught us anything about their disturbingly homophobic behavior... it's that it's usually driven by they themselves being gay. This asshole's reaction towards a cursory touch by a man speaks volumes. It's so over-the-top absurd that you'd think he was grabbed by the crotch...
So synchronize your watches, folks... It's only a matter of time before Representative Daryl Metcalfe is caught with an underage gay prostitute in a public bathroom.
They always are...
Posted on January 9th, 2018

I've been telling y'all that I'm a stable genius for years.
If I become president on my first try, do you think people will start believing me?
Since it's never too early for a politician to start sucking lobbyist dick for campaign money, let's get this party started, shall we?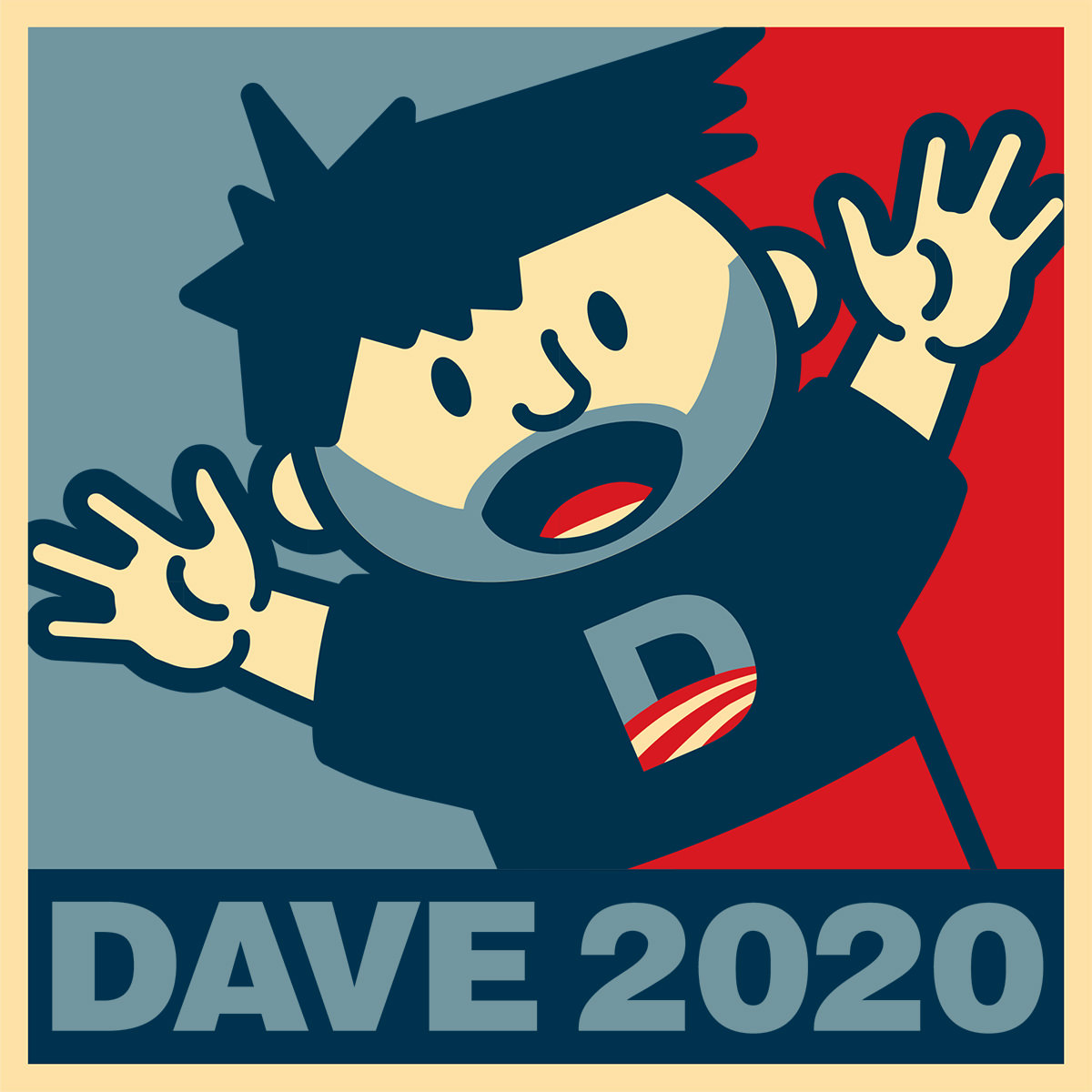 While donations to my "campaign" are not tax deductible now, they are a promise that, if elected, I will let you become a giant corporation and not have to pay taxes.
And don't worry what that will do to our economy, I'm totes going to make Mexico pay for it.
Posted on June 24th, 2017

Hope you're enjoying those lazy, hazy days of Summer, because an all-new Bullet Sunday starts... now...

• Munneh! But, yes. By all means. Let's invest our money in coal. Soon-to-be-obsolete coal that nobody is going to want when there are going to be far cheaper, cleaner, and more efficient ways to get our energy...
I mean, we could bring this technology to former coal towns and train the workers there for jobs that will actually matter. But, no. Because coal. Uh huh...
The sheer idiocy involved in killing off the American worker by our politicians is just astounding. We're not going to be competitive in the global job market, and we did it to ourselves by electing assholes who are more interested in fleecing taxpayers for the benefit of coal executives than creating jobs for ex coal miners.

• Kens! And so This happened: Mattel released 15 new variations of Ken Dolls... aka Mr. Barbie...

And no, your eyes are not deceiving you... there are Ken dolls with a man-bun now. I can't fathom the parent that would buy their daughter (or son, for that matter) a doll with a fucking man-bun on it, but since society is hell-bound anyway, here you go. As if that weren't enough, the Kens are available in three body types: Original, Slim, and Broad. Because heaven only knows we don't want to cause body identity issues in our children. Their dolls have hipster man-buns now, and that's enough fucking trauma for childhood.

• MMMMMMEAT! Clearly God wants everybody to be vegetarian, and this is His solution... OH, LOVELY: THE TICK THAT GIVES PEOPLE MEAT ALLERGIES IS SPREADING. From the tick's perspective, I'm guessing that people taste like chicken.

• White! "Being white in this country, I should just shoot myself." — Somebody please hand her a gun. Because this racist fucking waste of space shouldn't be raising kids... let alone be allowed to join society...
No matter how many times I see bigoted shit like this, I remain amazed. Not that assholes such as her exist... but that they feel so confident in their racist bullshit to act this way in public.

• Hope That Helps! Ben Palmer released video from one of his shows and it is everything you'd hope it to be...
Watching him troll on Facebooks is one of the reasons I am happy that Facebook exists.

• HomeShit! You know, I understand that companies can't release a winner every time. There are going to be some duds, even for the most inovative of them. I get that. Honestly I do. But Apple's HomeKit is such a festering pile of shit that I cannot fathom why in the hell they don't scrap it and start over or fix their stupid crap so it will actually function reliably. Thank heavens the only thing I was stupid enough to trust to Apple's failed system is my door locks. I wanted them on a completely separate system from the rest of my home automation for security reasons and, hey, it's Apple... right? What could go wrong?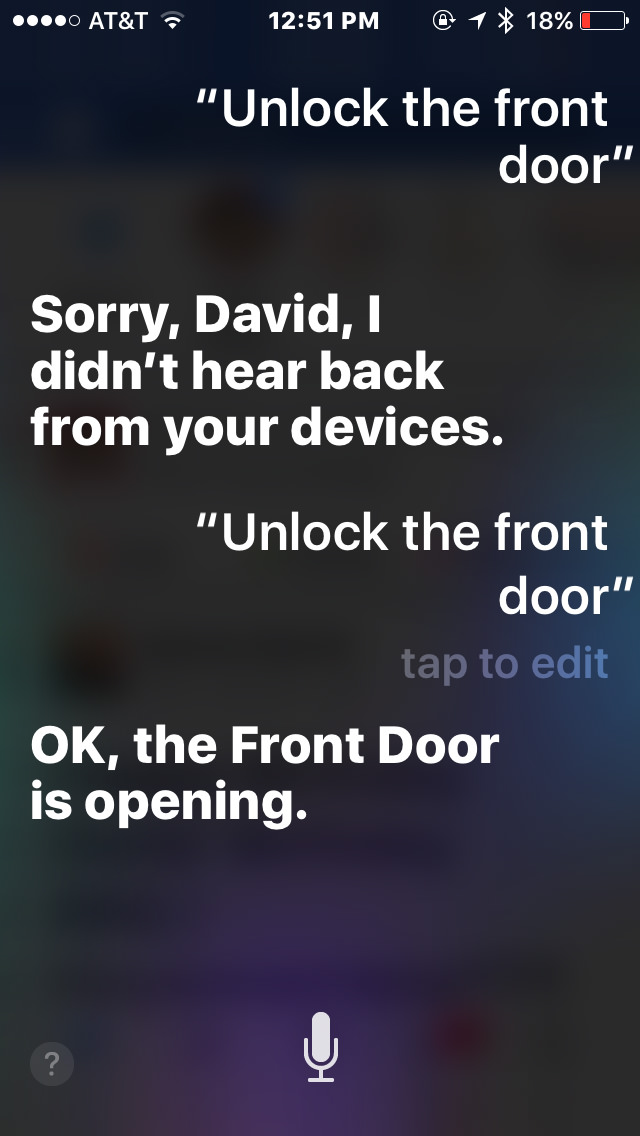 I never dreamed the answer to that question would be everything. Apple should just do everybody a favor and kill off HomeKit instead of continuing to pretend that they give a flying fuck about home automation.

Dis be da end, everybuddy.
Tags:
Apple
,
Bullet Sunday
,
Dumbassery
,
Dumbasses
,
Home Automation
,
HomeKit
,
John Oliver
,
Meat
,
Politics
,
Toys
Categories:
Apple Stuff 2017
,
Bullet Sunday 2017
,
News – Politics 2017
—
Click To It:
Permalink
—
7 Comments: Click To Add Yours!
Posted on April 11th, 2017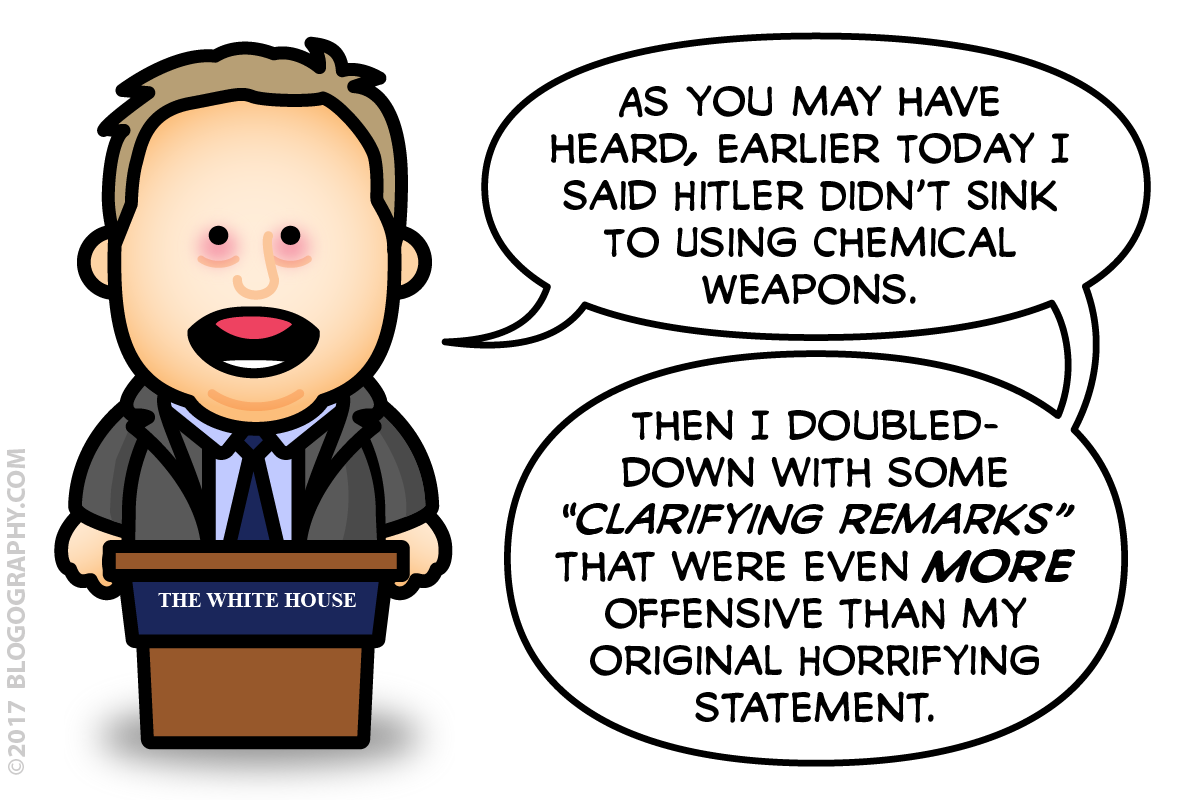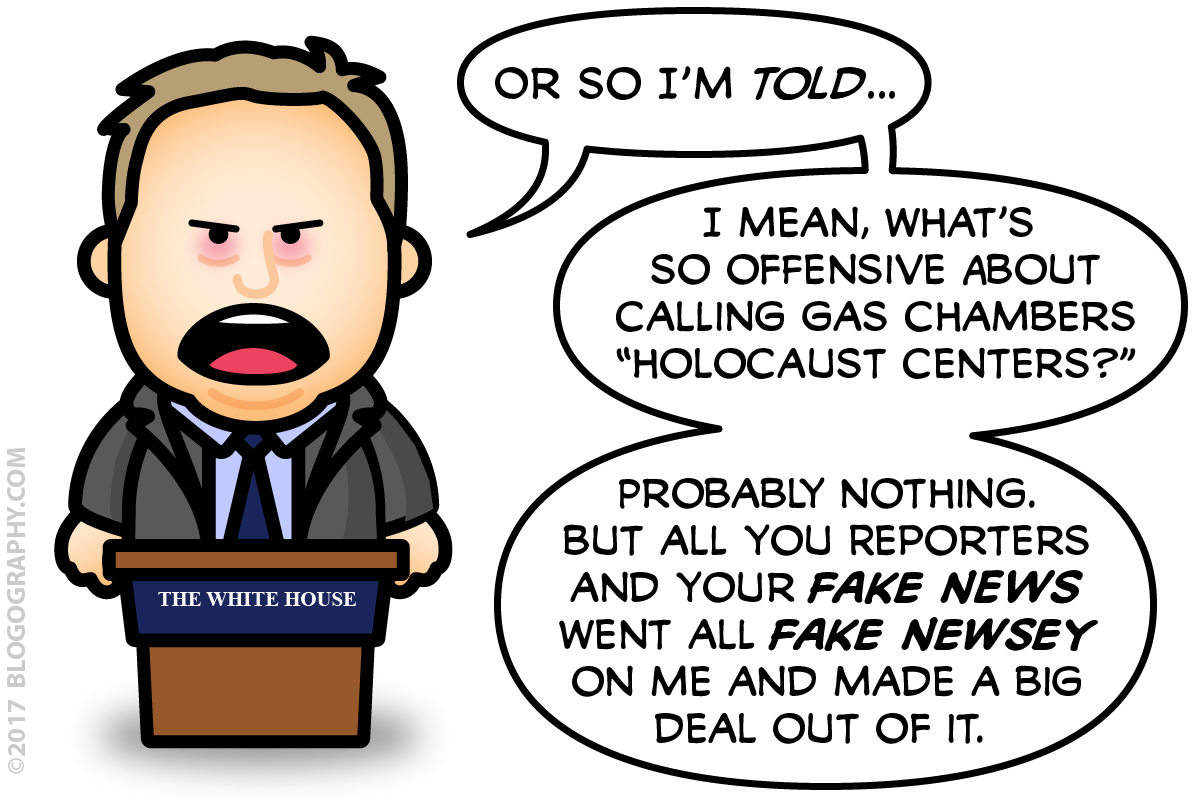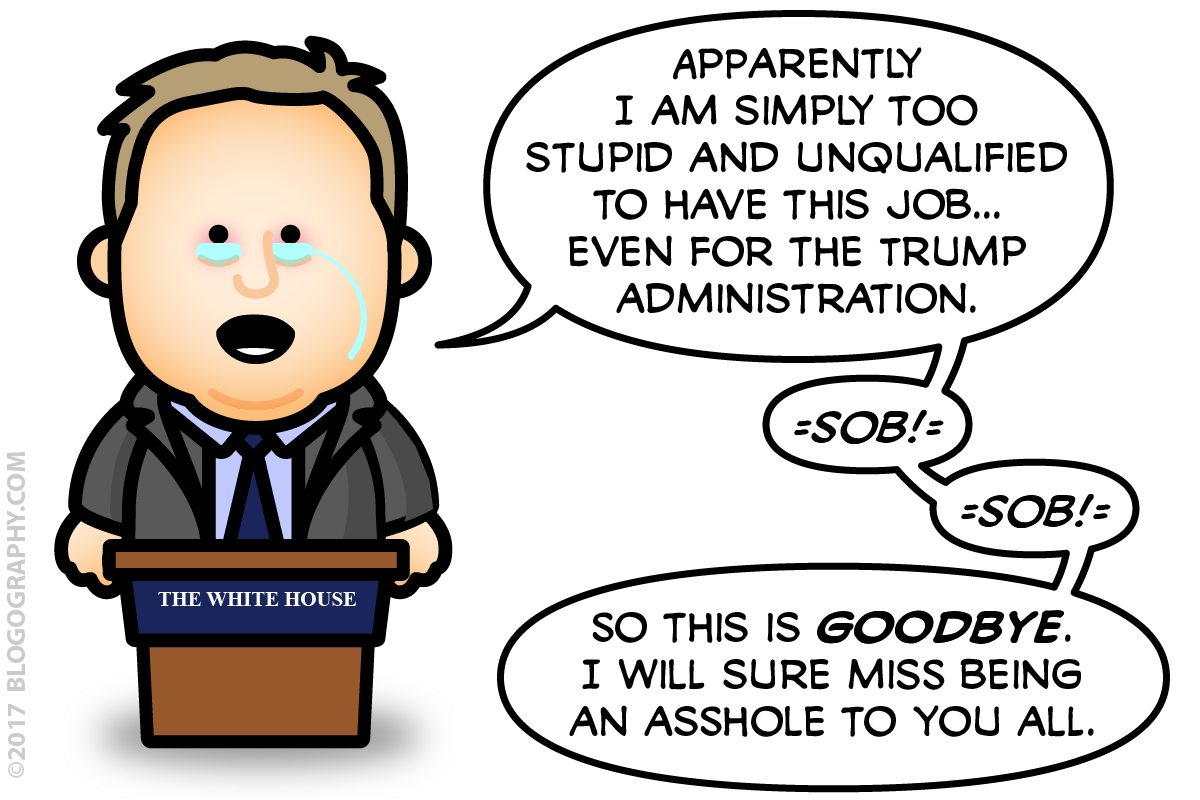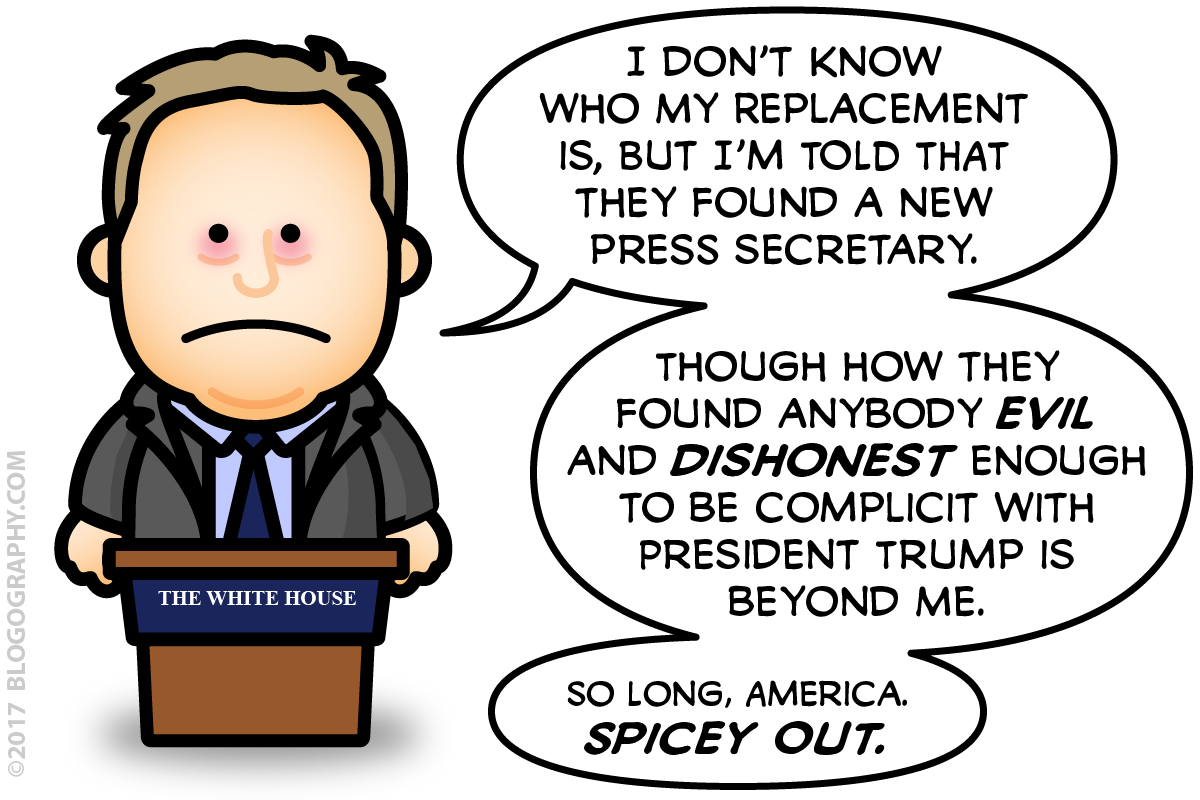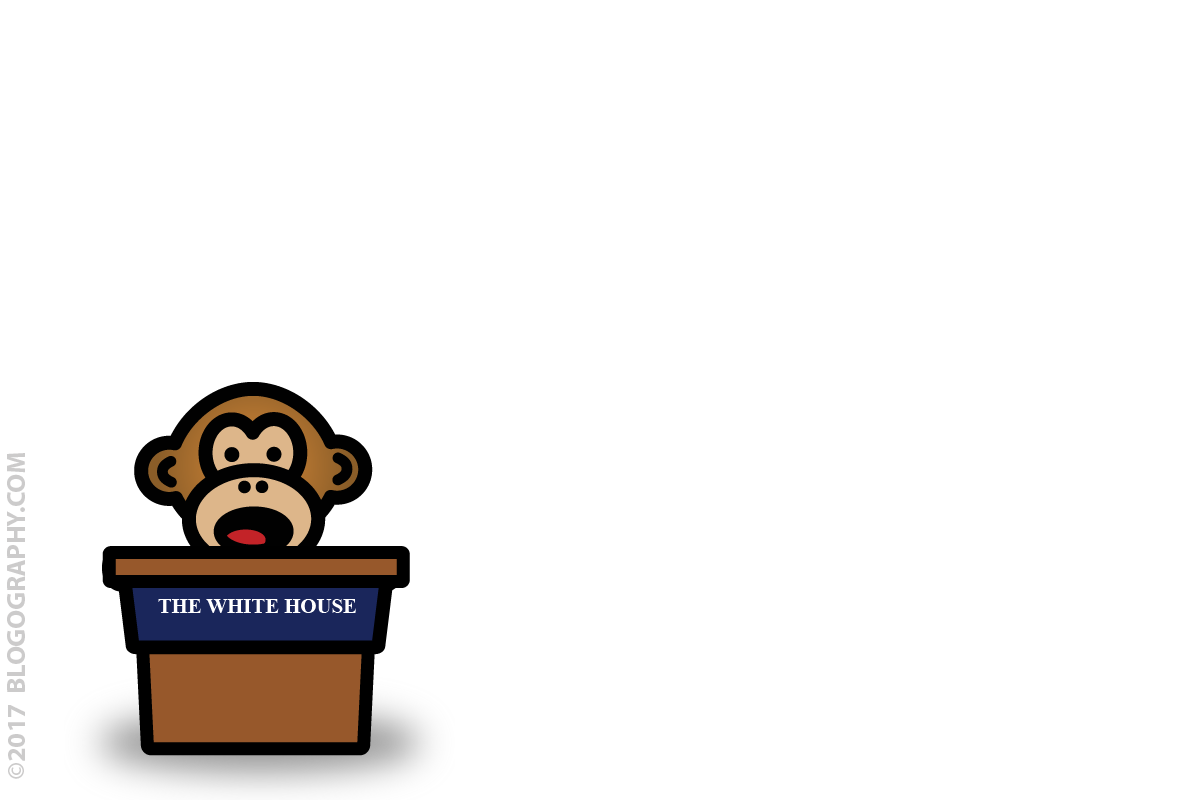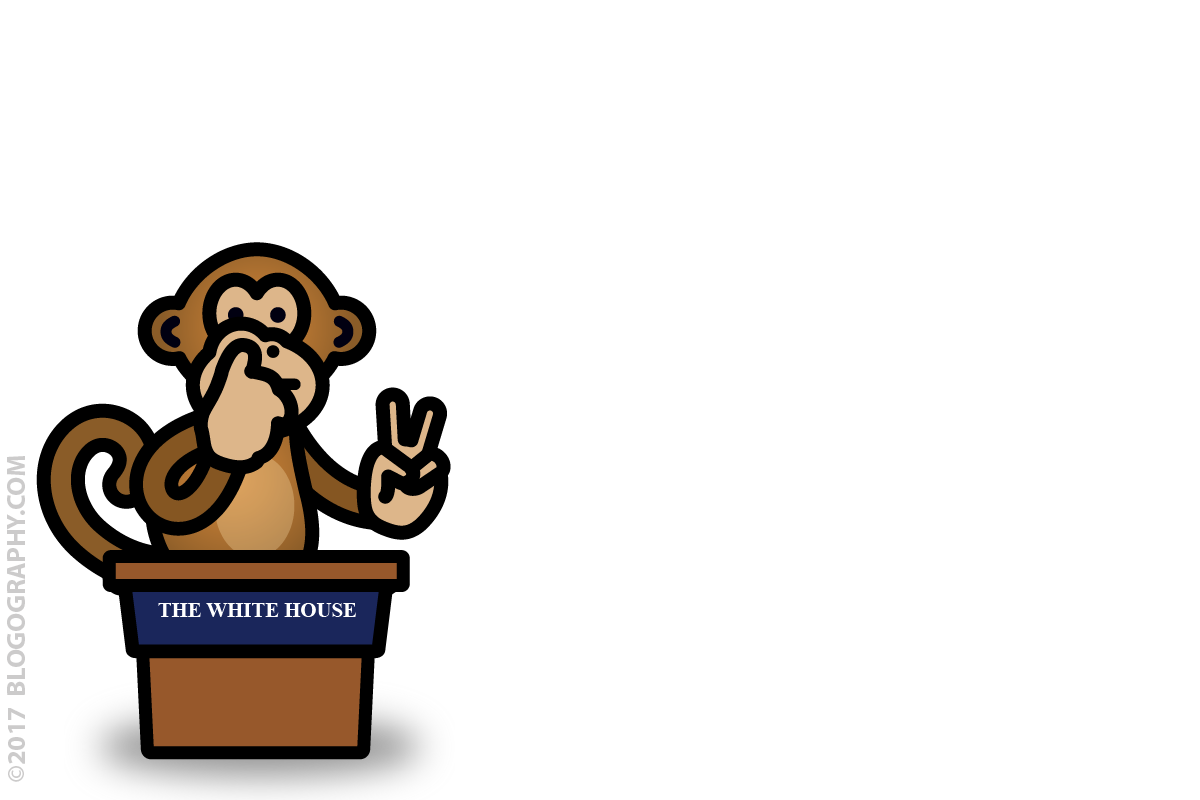 Posted on December 15th, 2016

It's gotten to the point where I should just be numb to the crazy-ass appointments that President-Elect Trump is making to his administration, advisory board, and transition team. But then one of them has to go and open their mouths, and I'm in full-reverse out of numb and back to despair at the horror of it all.
Like today when I saw this video of Trump adviser Anthony Scaramucci making the rounds...
This follows Trump's McCarthy-esque demand to know all the Department of Energy scientists who work on climate change. Something that is already unthinkable and terrifying.
If this interview was meant to make people feel better about the Trump Administration's notably anti-science bias, Scaramucci did a shitty job of it. Not only is he in serious climate change denial despite the scientific evidence of it all... he's also a Young Earther who believes that the planet is only 5,500 years old.
These are the people who will be making decisions for this country.
I've said numerous times that we're all fucking doomed because of this bullshit. I mean it every time. Because when somebody is drunk and playing with matches while standing in a pool of gasoline, you have to say something.
Problem is that the people who can do something about it are apparently looking the other way.
Posted on December 5th, 2016

President-Elect Trump's total ignorance when it comes to other nations (in general) and China (in particular) is catastrophic. But unlike J. Robert Oppenheimer (one of the creators of the atomic bomb), he doesn't possess the self-awareness to realize he has become Death, The Destroyer of Worlds.
Or does he?
As I said earlier, the Chinese mindset is completely different than ours. You cannot apply Western thinking and treat China as if they are another United States. Or, in Trump's self-felating head, a "lesser" United States. They are not. Not by a longshot, and this frighteningly inept "Twitter attitude" of his towards The Sleeping Dragon leads to nothing but ruin. Showing strength is one thing... strength is good. But if it doesn't come from a place of mutual respect and understanding, it's a strength that's going to be turned against you. And shouldn't The President of the United States be smarter than that? For heaven's sake, man... nuclear weapons are involved. Find an advisor who knows what the hell they are doing AND LISTEN TO THEM. Beg someone like Jon Huntsman to join your team so your first act as president isn't fending off conflict with a nuclear power.
Or is this exactly what the President-Elect wants?
I am flabbergasted that people don't seem to comprehend how serious this situation is. It's all "Oh... it's just Trump being Trump!" When, in reality, it's the next President of the United States actively looking for a fight he cannot possibly win... and dragging the rest of the world with him. Everybody knows he's a great deceiver. But maybe he is THE Great Deceiver? The Christian Antichrist come to destroy us all? The Christian's Bible says that the Antichrist will come from ancient Syria (which is parts of modern-day Syria, Lebanon and Turkey). But maybe that's not literal? Maybe it's that his policy will come from ancient Syria? Walid Phares is on his foreign policy advisor team, wouldn't this qualify? And there's a Trump Tower in Istanbul... just sayin'. Any Biblical scholars checking on this? Or maybe he's not the Antichrist at all. Maybe Trump is the lynch-pin which brings about the Antichrist? Who can say. I'm just assuming that the Antichrist is going to be involved in his presidency somewhere. It's just too perfect a fit.
Assuming that Trump isn't party to trying to bring about our total destruction, something needs to change. Immediately. He once said that "acting presidential is easy"... well he'd better damn-well start, because right now Trump's ignorance and stupidity is going to doom us. And don't think just in terms of nuclear war. China doesn't want that any more than we do. There are many scenarios, including economic collapse, that can doom us just as effectively as any bomb. The US is a part of a global community. We are inexorably tied to the rest of the world in complex and incalculable ways. You can't just be all "U-S-A! U-S-A! U-S-A!" and think that will protect you from consequence. 60 years ago, maybe. But not now. Trump's belief that American exceptionalism allows him to strong-arm other countries is a tactic that may play at home, but he is in for a very rude awakening when he steps onto the world stage with that bullshit thinking.
We all are.
Because the end of the world as we know it may be nigh and people are too stupid to see it.
Not that this is surprising. It's the same kind of stupid that got Trump elected in the first place.
Best of luck, everybody.
Posted on March 27th, 2016

Ignore that Easter Bunny, because Bullet Sunday starts... now...

• Gary. Gary Shandling passed away, and I'm more than a little sad about that. There's been some great tributes by his fellow comedians, my favorite being from Jimmy Fallon when he sang It's Gary Shandling's Show theme song on The Tonight Show... I was surprised that I still remembered all the words...
You will be missed, sir.

• FREE! I've used the Nik filters for years. They're amazingly useful and powerful tools that were eventually purchased by Google. And now they're FREE! If you are a Photoshop or Lightroom user, run... don't walk... and click right here to get 'em. The only sad thing is that this is probably the end of development for the set.

• Jailed. Sorry... but I'm kinda siding with North Korea on this one. If you are so stupid as to not familiarize yourself with the laws and customs of a country before stepping foot on their soil, then you get what you deserve. The guy even tried to conceal his identity by wearing a hoodie... so don't tell me he didn't know what he was doing was wrong. I mean, holy crap, this is NORTH KOREA... the entire country is a human rights violation, and their history is replete with examples of even the tiniest offense resulting in harsh punishment. This was no accident that landed him in jail, it was intentional violation of their laws. Pity he didn't seem to grasp the consequences for his actions but, again, not North Korea's fault that he's an idiot.
This reminds me of the stupidest fucking movie I've ever seen called Born American where some drunken frat boys cross over into The Soviet Union on a goof during The Cold War. As the consequences of their actions escalate and a small town is decimated while the Soviet army is after them... they, of course, end up captured. And the whole movie is them whining about their horrible treatment and how they don't deserve it because THEY'RE AMERICAN, DAMMIT! Never mind the damage, death, and destruction they caused... BECAUSE: AMERICAN!!!
Well fuck you. All the dumbasses like this do when being dumbasses is make it more difficult (and more risky) for other American travelers who DO follow the rules and customs and want to travel abroad. And here we are, once again reinforcing the "Ugly American" stereotype we so richly deserve. And now I'm supposed to feel sympathy for you because you're a moron? Oh do go on. Do I feel sorry for the friends and family who will miss and worry about this tool? Of course I do. I feel sorry they came to care about somebody who ended up being dumber than a box of rocks.

• Balls. Well. This is new. Woke up to the cats grabbing their spongey ball, taking it up the stairs, then pushing it off so they can chase it down the stairs... over and over and over and over and over and over again. They are still doing it an hour later...

• Easter. I thought I'd be all cute and give the cats an Easter Bunny for Easter Sunday. Set it next to Jenny while she was sleeping. She woke up and was so freaked out that she grabbed it, drug it upstairs, then ran back to her perch and fell back asleep...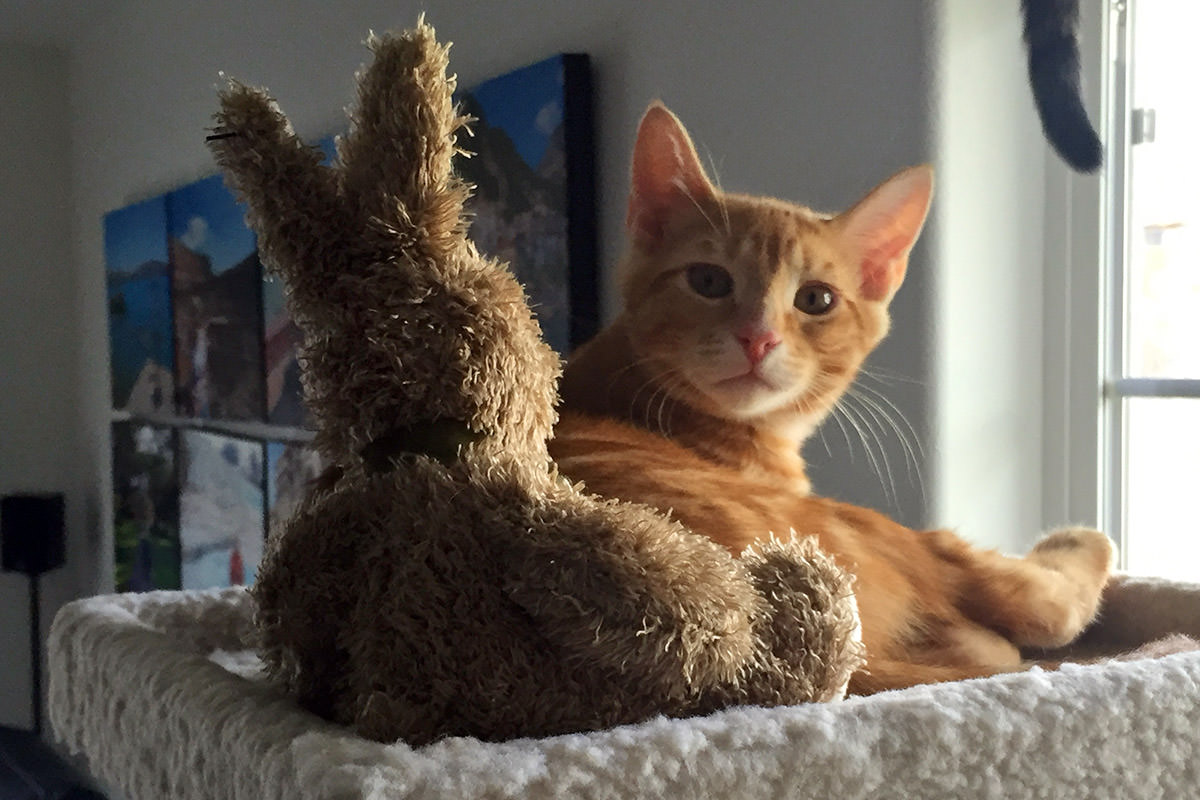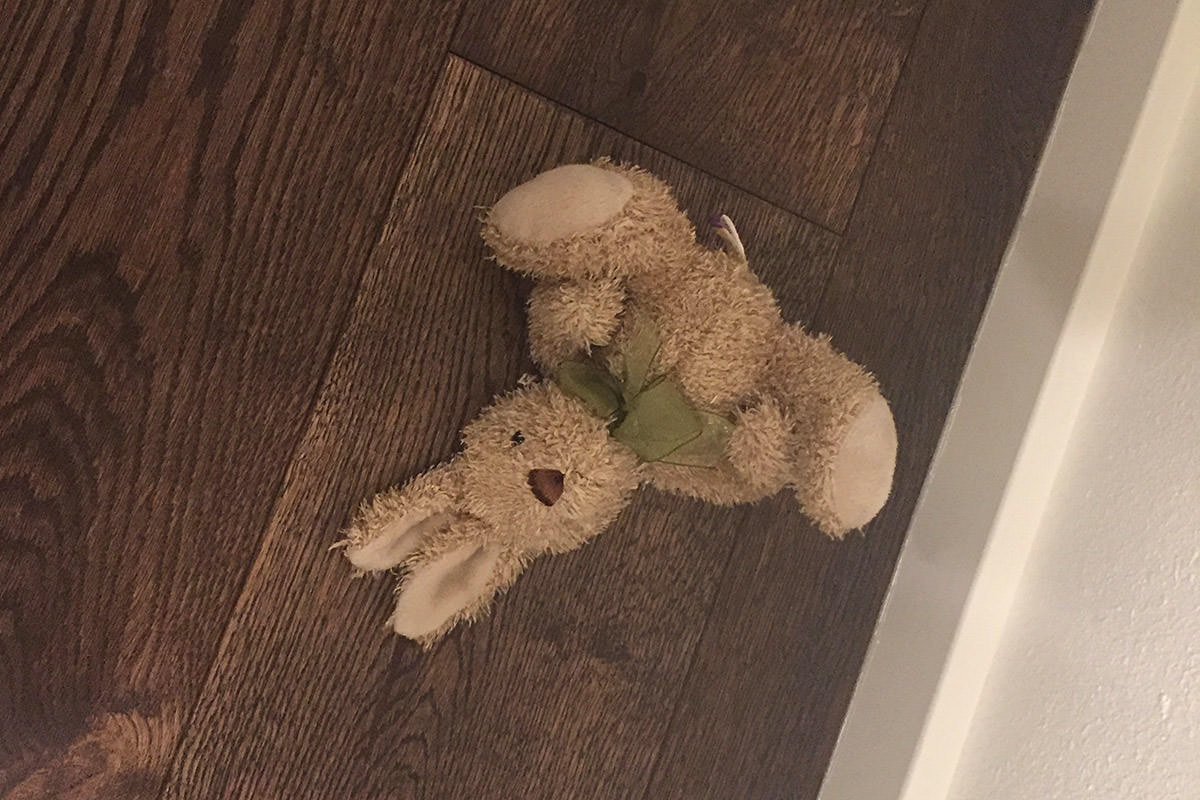 • Thanks. To all the wonderful people who posted birthday wishes on the 24th, THANK YOU. I am truly blessed to have friends that would take the time to say such wonderful things as I inch ever-closer to death. It would be better to have friends that would take the time to send money, but I am grateful just the same. Love you guys. Love you guys and your cheap, cheap hearts.

Enjoy those eggs, everybody!
Posted on January 23rd, 2016

Every time Sarah Palin shows her stupid ass in public, I pray that it will be such an epic disaster that it will entice Tina Fey to make a return appearance on Saturday Night Live.
So when Palin's endorsement of Donald Trump came along, which is pretty much the definition of "epic disaster," I was counting the minutes until Saturday.
I was not disappointed...
What's amazing is that Tina Fey didn't really have to embellish the sheer lunacy that is Sarah Palin in order to capture the hilarity of somebody this idiotic being popular enough to endorse a presidential candidate and have people pay attention.
Such is 'Murica.