Fall has come and the weather is dreary and cold, but it's warm in my heart... because an all new Bullet Sunday starts... now...

• The Price of Cinema is Too Damn High! I loved Mission: Impossible - Dead Reckoning, Part One. It is smart, exciting, and I can't wait for Part Two. What gets me is that the movie cost $291 MILLION to make. And while I'm not staying that it wasn't money well-spent (this movie is insane)... I am saying that it's $567 million box office means that the movie barely made any money after promotion. If it made any money at all...
They seriously need to stop making movies that cost these utterly bonkers amount of money. It is totally fucking up the industry, and failures like this (and so many other... The Flash, Fast X, Indiana Jones, to name some) are going to make it so that studio movies die a horrible death. That's no fun for any of us. Surely they can be more clever with less money? Because this just isn't sustainable any more.

• Fantasy Football! I remember when The League first debuted. It was amazing to me that it managed to make it on the air given how raunchy it was. But it endured for seven seasons, and I was a huge fan for the first four seasons. A fan for the fifth and sixth season. And was still watching for the final season, although it most definitely did not go out on a high note...
As I mentioned on Wednesday, I've been rewatching all the episodes on Hulu. Now that I have some distance from the end of the series, I cannot help but wonder if they came back for an 8th season what that would be like. I honestly don't know... but it seems like it would be a worthwhile thing to take a look at.

• On the Other Hand... The new Frasier is kinda... not great. It's nowhere near the level of Cheers and Frasier and I'm wondering why this was the direction they took. I mean, it's not as tragic as some of the reviews made it out to be. They tried to get some heart into it and there are funny moments despite itself. But all I feel while watching it is wanting to go re-watch the original Frasier and also rewatch Deception to see Jack Cutmore-Scott in something that was actually good and Sirens so I could see Kevin Daniels in something good. At least that way I won't have to see "David" be a horrific substitute for "Niles"... it's like he's there JUST to be unfunny and cringe.
Will & Grace managed to come back as good as it ever was... but too many of these revivals just aren't working. But because I loved the original Frasier I'm going to keep watching in the hopes that the show finds its footing. Because I'm watching the very first episode of the first Frasier and it was absolute gold from the jump.

• Hot Sauce! I love hot sauce. I started with the mild green sauce that my mom loved (something I still eat on tacos when I make them at home, because it's the flavor I'm used to. Later I moved on to Tabasco, which has more heat and a vinegar tang that makes it a delicious addition to everything from sauces to potato salad. Now I split my time between Tabasco, Cholula, and Sriracha. They are similar enough that I can use them interchangeably, but different enough that I prefer them for specific foods (occasionally I pick up a bottle of Frank's RedHot, which is not so hot, and Tapatío as well). Last year I was trying to save money, so I started keeping track of which brand I use most. I thought it would be Tabasco, but it ended up being Cholula because it has a bit more heat. So now I buy just that one sauce to save money so I'm not buying three and four. AND THEN... I decided to try something hotter. So now I'm addicted to El Yucateco Red...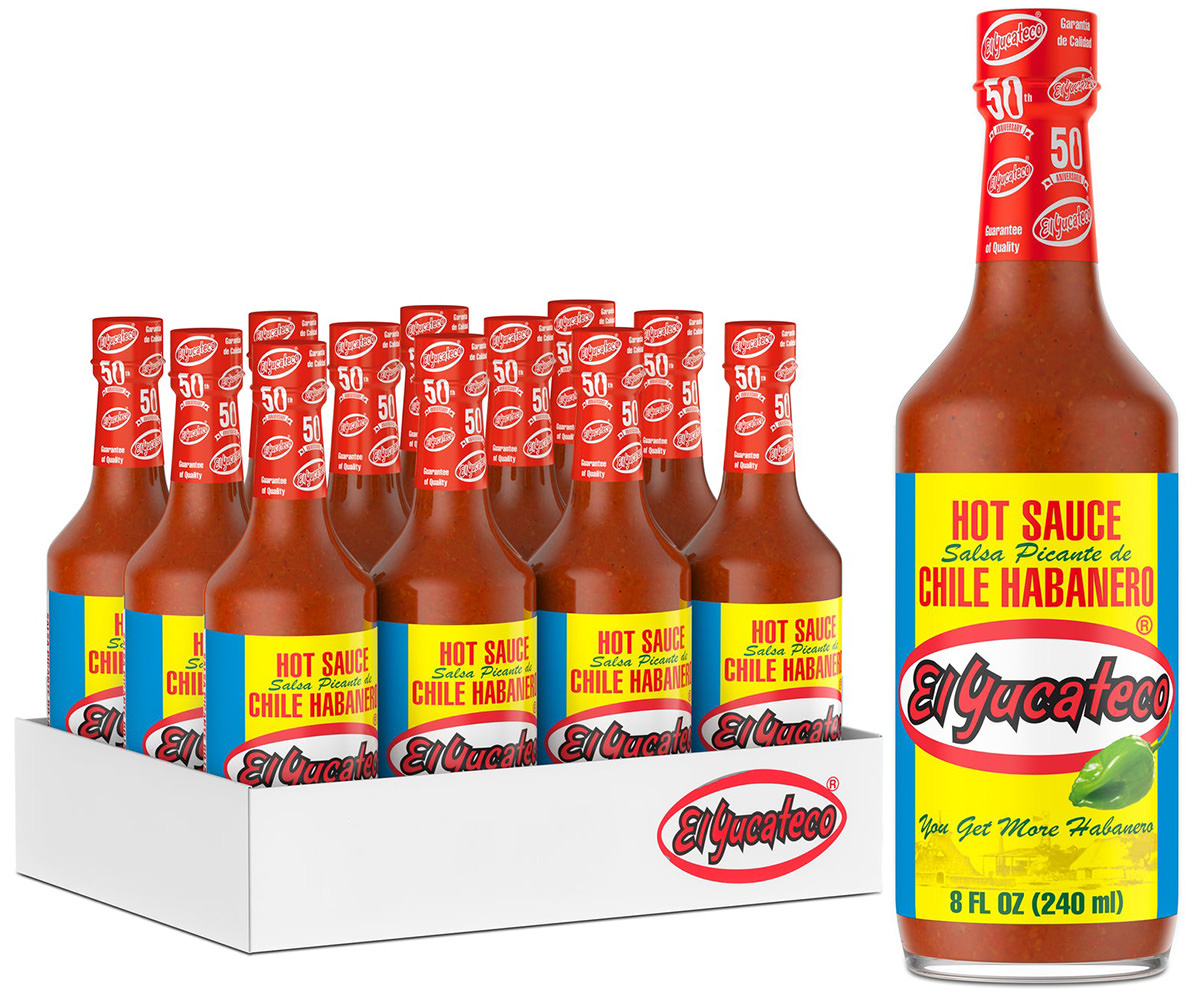 It's more than just "hot" because it still adds nice flavor (unlike the hotter sauces I've tried where I can't even taste anything but fire). And now I'm wondering if I've reached my hot sauce limit? Or eventually will this not be hot enough either? Because it's only 5,790 on the Scoville scale, and that's barely hitting the second of ten sauces if I ever end up on an episode of Hot Ones (which tops out at 2,000,000 on the Scoville scale). Which is a great excuse to post the SNL parody, which is one of my favorites...
That never gets old.

• Shoresy Deux! One of the biggest surprises last year was the Letterkenny spin-off, Shoresy. It was rediculously entertaining, and ended up being my fifth favorite show of 2022. And now it's coming back...
Reeeeally looking forward to it.

• J-Boy! So there I was watching the movie Robots
on Hulu (Prime in the UK). It's
okay
. Not as good as I was hoping for, but funny in places and fairly entertaining in concept...
The best part of the movie for me was the end-credits song called J-Boy by the band Phoenix. From six years ago...
I liked the song enough that I decided to add it to my Sonos music queue.

• Whither Sonos! Except I couldn't add the song to my fucking Sonos music queue because on top of having shitty fucking products that they don't want to fix... their apps are fucking shitty too. First of all my MacOS app decided it wouldn't do shit until my Apple Music account was reauthorized...

EXCEPT I COULDN'T BECAUSE ALL OF A SUDDEN THE APP CAN'T SEE MY FUCKING SPEAKERS...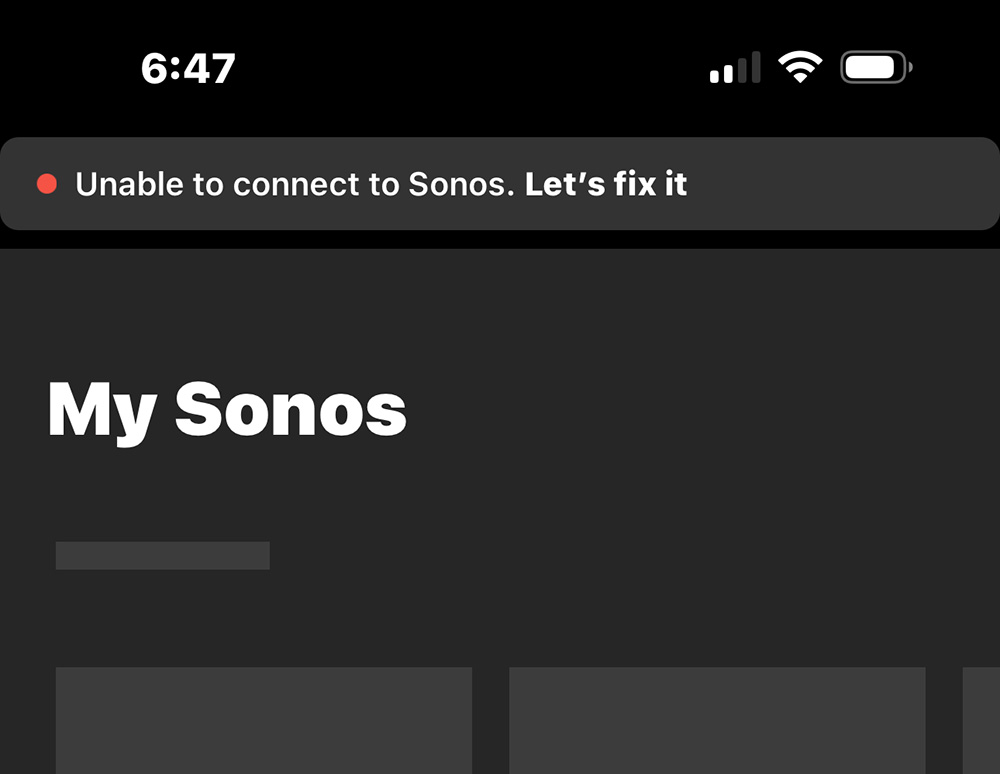 But of course the "Let's fix it" link was full of shit. After trying that three times, Sonos finally wanted me to turn EVERY FUCKING SPEAKER OFF AND BACK ON...
That didn't work, so I ended up being told that I had to turn the router off and back on...
That didn't fucking work either, so I was told to turn all my shit off and on again. I ignored that and decided to uninstall Sonos and reinstall it again. That finally worked. EXCEPT... then I got an ad for Sonos's "Live Gift Guide Event" that I could not dismiss. There's no cancel button. There's no close button. You can't tap around it to get out of it. I couldn't even reboot the app and get rid of it. I was forced to "add it to my calendar" (which I didn't actually do)...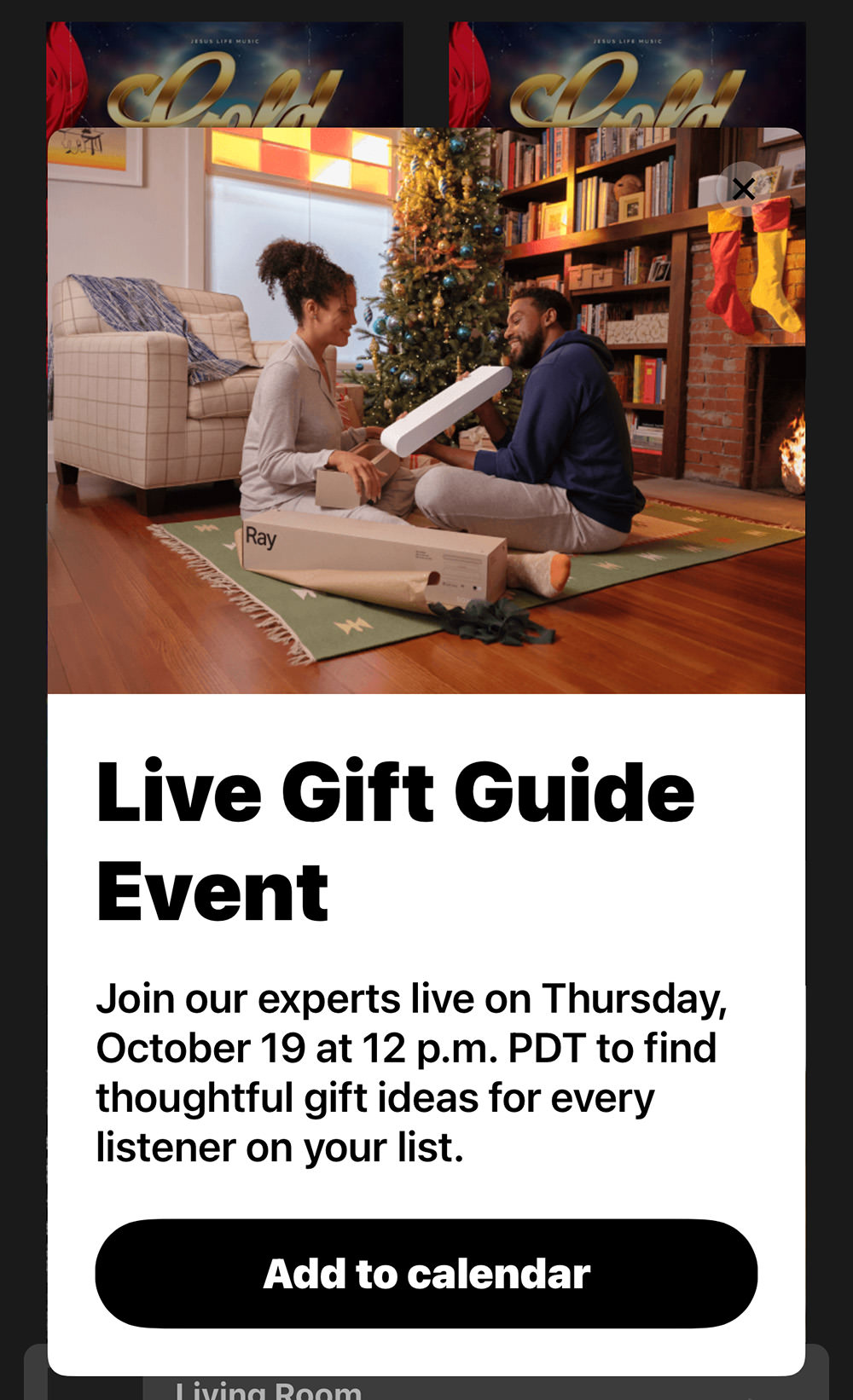 Fuck Sonos. Fuck them up their piece of shit useless asses. I regret EVER getting involved with them and their shitty products. Maybe I'd feel different if they'd AT THE VERY LEAST make it so that I could use the fucking Dolby Atmos that I paid to get without having my Arc soundbar fail. But nope. It's been a problem for two years and Sonos is still "working on it." Except they're fucking not because I've heard of nobody being asked to send in their system parts so Sonos could watch it fucking happen. Jesus what an asshole company.

And on that happy note... I'm back to dreary weather for a dreary Sunday.