Posted on March 27th, 2016

Ignore that Easter Bunny, because Bullet Sunday starts... now...

• Gary. Gary Shandling passed away, and I'm more than a little sad about that. There's been some great tributes by his fellow comedians, my favorite being from Jimmy Fallon when he sang It's Gary Shandling's Show theme song on The Tonight Show... I was surprised that I still remembered all the words...
You will be missed, sir.

• FREE! I've used the Nik filters for years. They're amazingly useful and powerful tools that were eventually purchased by Google. And now they're FREE! If you are a Photoshop or Lightroom user, run... don't walk... and click right here to get 'em. The only sad thing is that this is probably the end of development for the set.

• Jailed. Sorry... but I'm kinda siding with North Korea on this one. If you are so stupid as to not familiarize yourself with the laws and customs of a country before stepping foot on their soil, then you get what you deserve. The guy even tried to conceal his identity by wearing a hoodie... so don't tell me he didn't know what he was doing was wrong. I mean, holy crap, this is NORTH KOREA... the entire country is a human rights violation, and their history is replete with examples of even the tiniest offense resulting in harsh punishment. This was no accident that landed him in jail, it was intentional violation of their laws. Pity he didn't seem to grasp the consequences for his actions but, again, not North Korea's fault that he's an idiot.
This reminds me of the stupidest fucking movie I've ever seen called Born American where some drunken frat boys cross over into The Soviet Union on a goof during The Cold War. As the consequences of their actions escalate and a small town is decimated while the Soviet army is after them... they, of course, end up captured. And the whole movie is them whining about their horrible treatment and how they don't deserve it because THEY'RE AMERICAN, DAMMIT! Never mind the damage, death, and destruction they caused... BECAUSE: AMERICAN!!!
Well fuck you. All the dumbasses like this do when being dumbasses is make it more difficult (and more risky) for other American travelers who DO follow the rules and customs and want to travel abroad. And here we are, once again reinforcing the "Ugly American" stereotype we so richly deserve. And now I'm supposed to feel sympathy for you because you're a moron? Oh do go on. Do I feel sorry for the friends and family who will miss and worry about this tool? Of course I do. I feel sorry they came to care about somebody who ended up being dumber than a box of rocks.

• Balls. Well. This is new. Woke up to the cats grabbing their spongey ball, taking it up the stairs, then pushing it off so they can chase it down the stairs... over and over and over and over and over and over again. They are still doing it an hour later...

• Easter. I thought I'd be all cute and give the cats an Easter Bunny for Easter Sunday. Set it next to Jenny while she was sleeping. She woke up and was so freaked out that she grabbed it, drug it upstairs, then ran back to her perch and fell back asleep...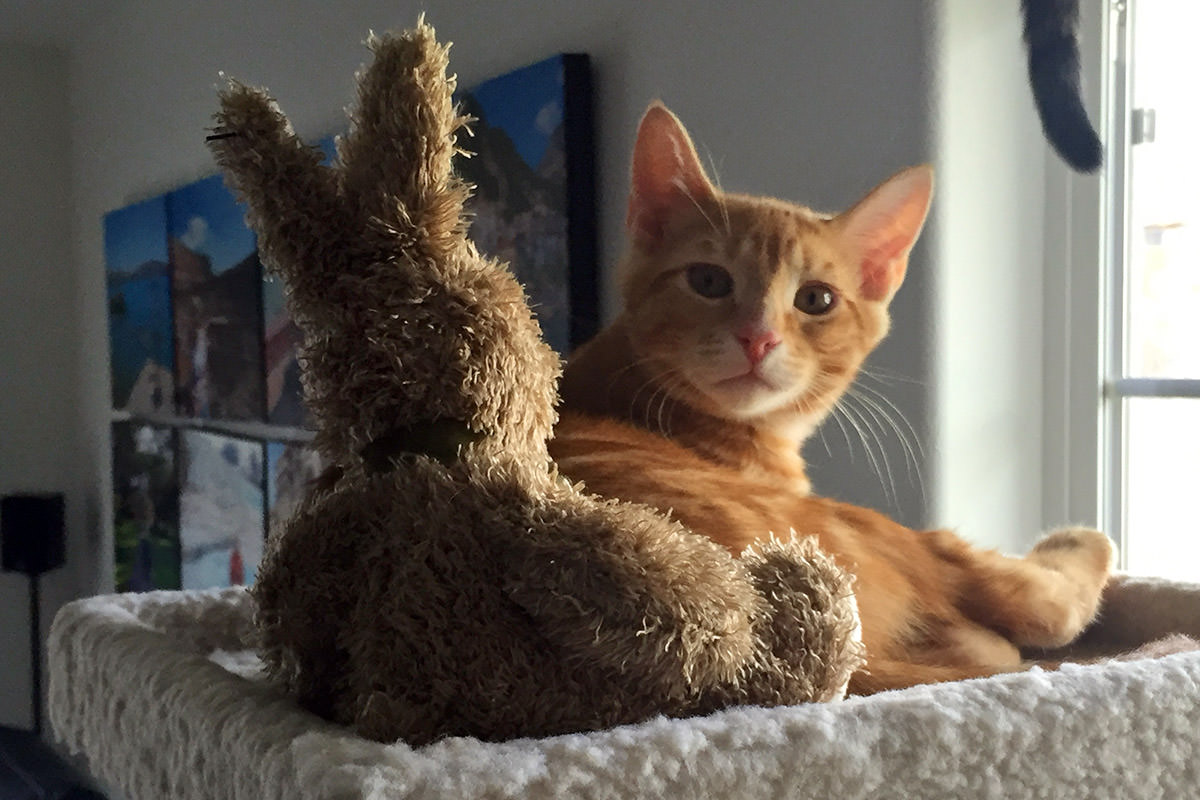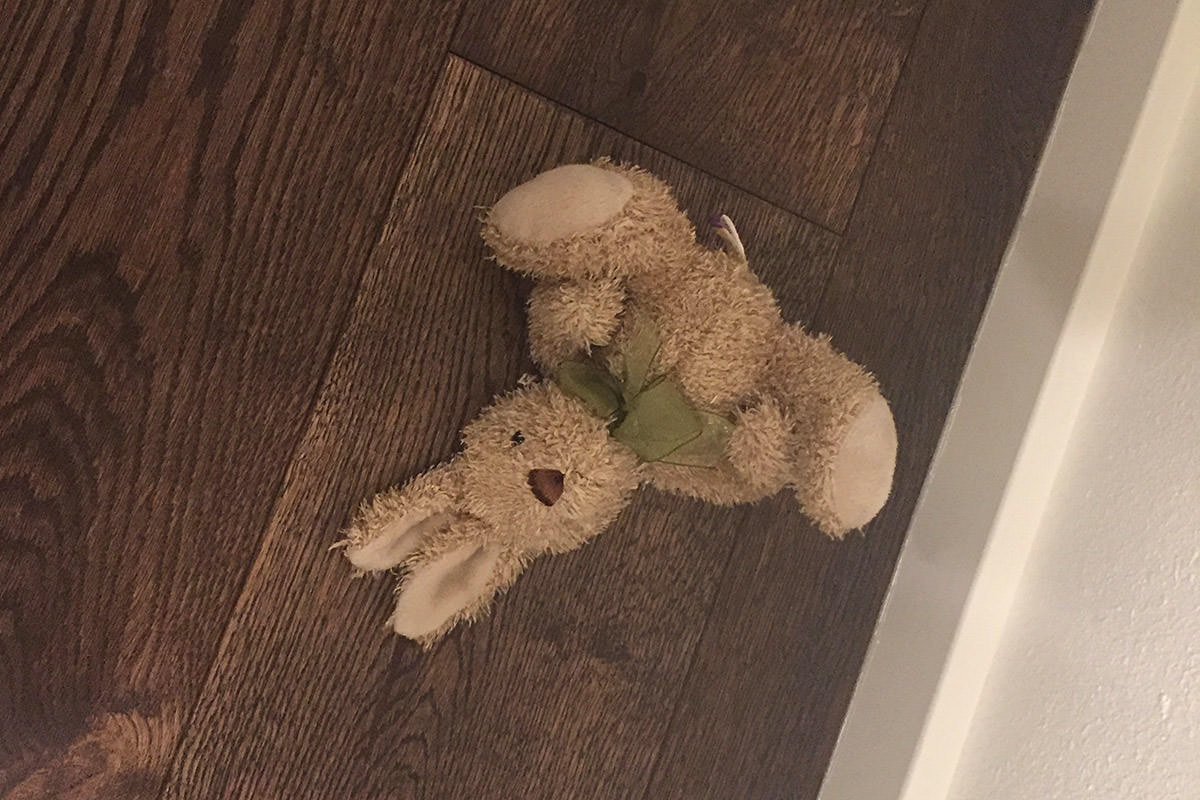 • Thanks. To all the wonderful people who posted birthday wishes on the 24th, THANK YOU. I am truly blessed to have friends that would take the time to say such wonderful things as I inch ever-closer to death. It would be better to have friends that would take the time to send money, but I am grateful just the same. Love you guys. Love you guys and your cheap, cheap hearts.

Enjoy those eggs, everybody!
Posted on January 23rd, 2016

Every time Sarah Palin shows her stupid ass in public, I pray that it will be such an epic disaster that it will entice Tina Fey to make a return appearance on Saturday Night Live.
So when Palin's endorsement of Donald Trump came along, which is pretty much the definition of "epic disaster," I was counting the minutes until Saturday.
I was not disappointed...
What's amazing is that Tina Fey didn't really have to embellish the sheer lunacy that is Sarah Palin in order to capture the hilarity of somebody this idiotic being popular enough to endorse a presidential candidate and have people pay attention.
Such is 'Murica.
Posted on May 18th, 2015

Why is it whenever I get yet another letter saying "Our systems have been breached and your personal information may have been accessed by attackers..." it is always... always... prefaced by "We were the target of a sophisticated cyberattack?" Sophisticated? Is that supposed to make me feel better? Like I'm sitting here thinking "Boy, I WAS going to be outraged that this company was so careless with my personal information... but since it was a sophisticated attack, I guess there's nothing that could have been done, so I'm totally okay with it!"
I'm guessing they think that putting "sophisticated" in there (usually multiple times) makes them not sound like the incompetent fucking morons they are. But all it does is make me even more outraged that they're trying to whitewash their gross negligence by playing the victim. The company isn't the victim here, it's their customers who trusted them with their personal shit that are the actual victims.
But that's not even the worst part.
At no point in any of these letters do you ever get an actual apology, statement of liability, or admission of negligence.
All you get is worthless promises to do better in the future and possibly a membership in a credit fraud monitoring company for a year or two. In other words, there are zero consequences for a company completely fucking you over by failing to protect your privacy.
Not counting the billions of dollars that insurance company lobbyists pay our politicians to look the other way, of course.
Posted on March 17th, 2015

Now that marriage equality is blowing across the country like a righteous wind of rainbows and glitter, it should come as no surprise that homophobic political bigots are devising new ways to be on the wrong side of history.
Take it away, Jon Stewart...

There's a lot of hypocritical idiocy on display here, but Tony Tinderholt is the cherry on top of the bigot sundae...
This piece of shit can get married as many times as he wants... FIVE times at current count... but it's the gays who are ruining the sanctity of the institution?
Uh huh.
Amazing how somebody who lied about their employment history... committed insurance fraud... left children in the care of drug-abusers... and allowed a minor to be served alcohol, become intoxicated and then drive drunk... is in a position to dictate what people are and are not allowed to do with their personal lives.
Uh huh.
It's only a matter of time until he's exposed for sleeping with an underage gay prostitute, busted for cocaine, or is caught strangling a puppy. These people can't seem to stop themselves. The rules don't apply to their lives, after all.
Uh huh.
Posted on March 1st, 2015

Don't let the drone surveillance get you down... because Bullet Sunday on Monday starts... now...

• Vaccinate! Classic...
And yet... the measles epidemic rages on. Thanks, Jenny McCarthy!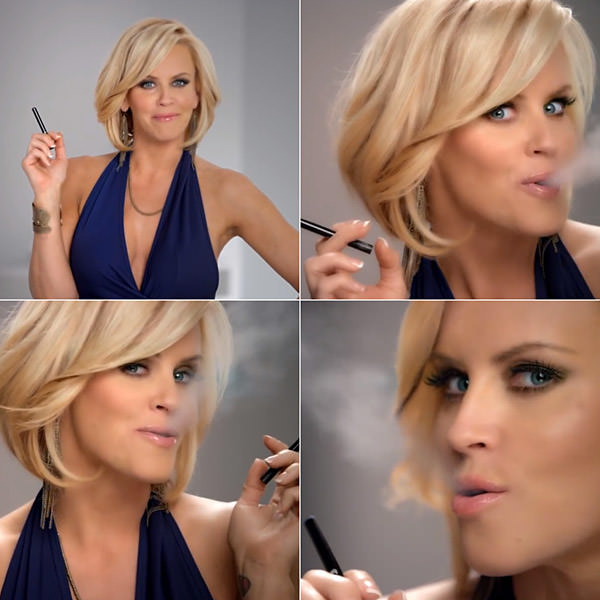 You're a horrible, horrible person.

• MURICA! Because nothing says "freedom" better than being able to scream "YOU'RE FIRED, FAGGOT!" when you find out that one of your employees is gay, and being 100% within the law... Arkansas has passed an anti-non-discrimination bill SB 202...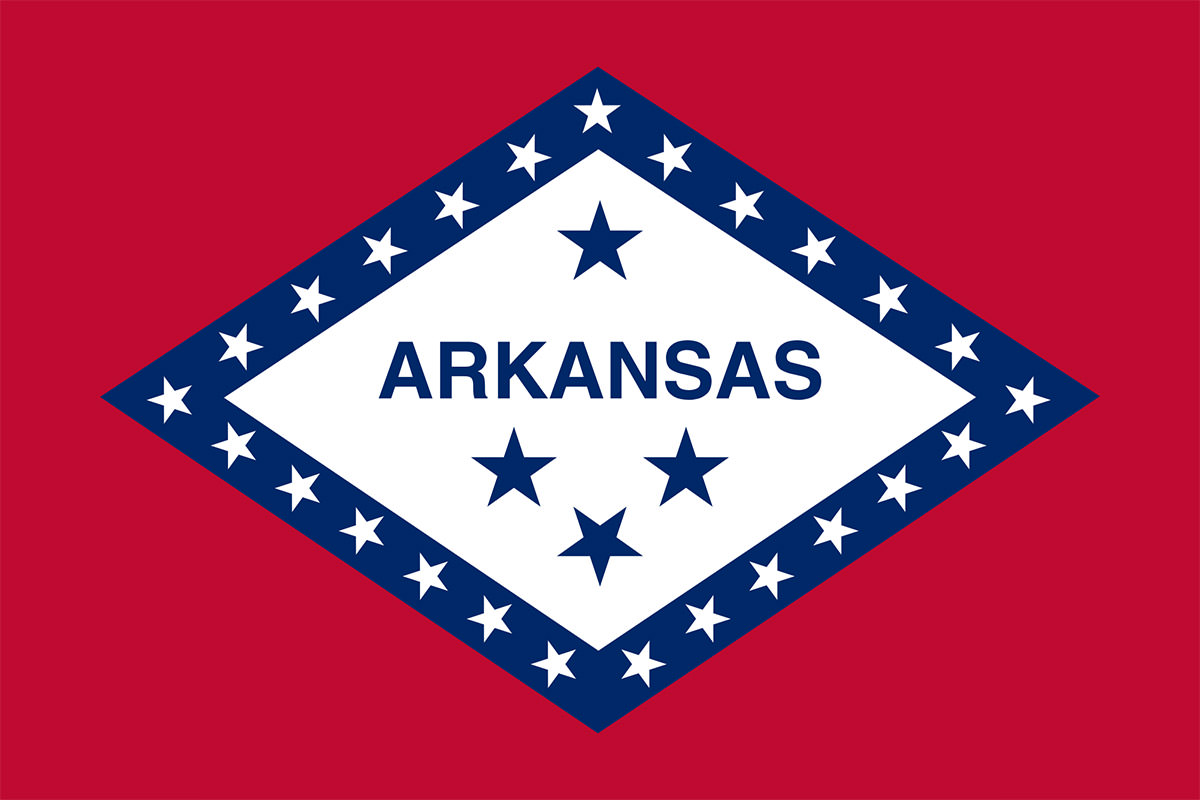 I've heard of legislating morality... but legislating immorality? Way to go, Arkansas. There's some terrific things about your state, but this is a fucking embarrassment. Shame on everyone who had a hand in dragging "The Natural State" back to less enlightened times.

• Widow! The hype machine for Avengers: Age of Ultron is really amping up, with individual character posters being released this week. Could not possibly be more excited to see this film come May...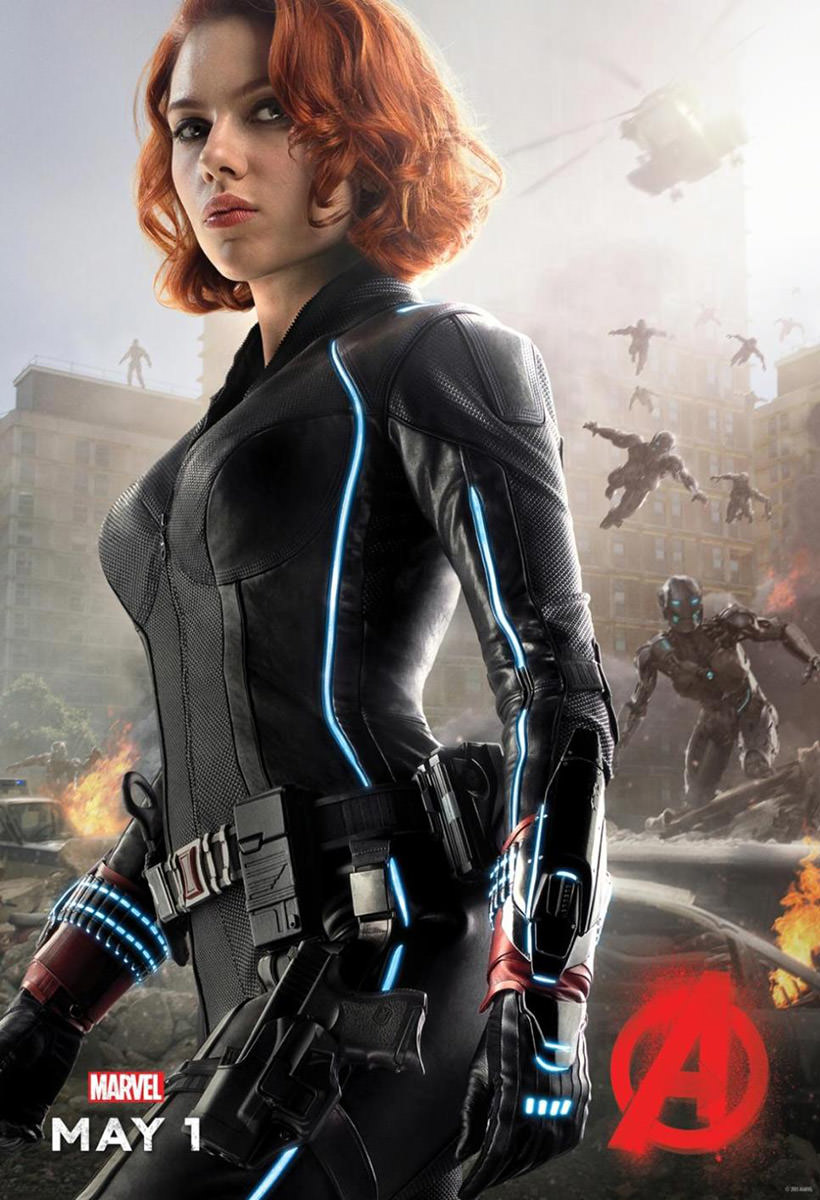 Looks like Black Widow may finally... finally be getting some tech that ups her game. They showed her using a built-in taser in the last Avengers film, but that's a far cry from the "Widow's Bite" blasters she sports in the comics. I certainly hope it comes to pass, because it seems completely illogical that Tony Stark wouldn't give her some advanced weaponry to make her a stronger part of the team.

• Laugh? The Matthew Perry version of The Odd Couple finally debuted and it's far, far worse than I imagined. Mostly because they're using a frickin' laugh track. This idiotic and antiquated method of attempting to make unfunny crap seem hilarious is just pathetic, and only serves to underline how funny something is not to modern audiences...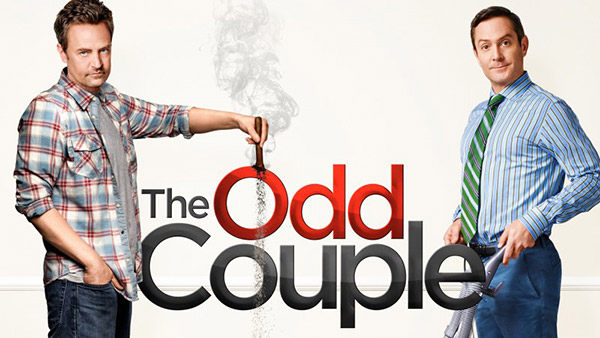 What kills me is how Matthew Perry can't seem to find a lead role in a vehicle that's worth his talent lately. He was essential viewing in Friends, he was a revelation as Joe Quincy on The West Wing, he was bordering on genius on Studio 60, and he was terrific on The Good Wife... I even liked his movies okay. But when it comes to finding a new show, he's been rolling in shit. Mr. Sunshine was abysmal. Go On was horrific. And now there's this hot mess? Sad. Just sad.

• MARCIA MARCIA MARCIA! Hot on the heels of Snicker's awesome Brady Bunch/Danny Trejo mashup comes this epic art installation...
I love it when companies create ad campaigns you actually want to see. In case you missed the original commercial, here you go...
The teaser ad was equally filled with awesome...
Yep. That's advertising done right, right there.

• Photographic! I used to carry a pocket camera with me everywhere I went to capture those unexpected moments that are begging for a picture to be taken. Then the iPhone 4 came along with its terrific built-in camera, and I started leaving my pocket camera at home more often than not. Why bother when I can get shots like this...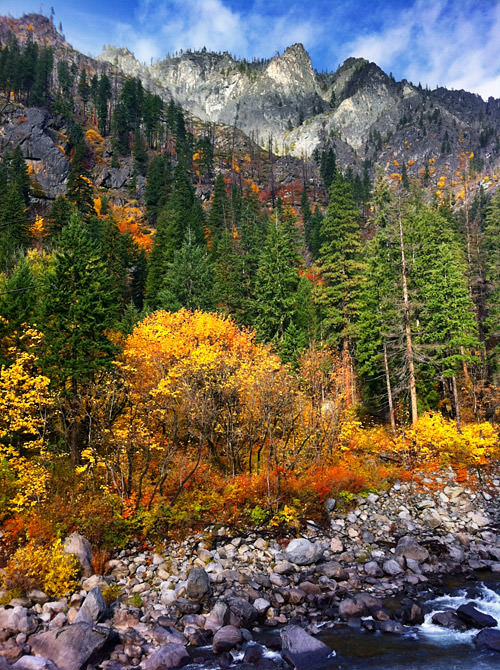 Then the iPhone 5 was released with an even better camera, and suddenly I found myself ditching the pocket camera completely. Now that I've got an iPhone 6 with its amazing camera, I've been doing something I never thought I'd do... go on some of my travels without taking my DSLR with me. It's a mind-boggling prospect, but the shots I can get out of a frickin' camera phone are so good that it's not a much of a sacrifice at all.
This week Apple finally realized what most of us already know... the iPhone is a really good camera. And they've started a nifty ad campaign to let everybody else know it too. They've also added an amazing "World Gallery" to their website...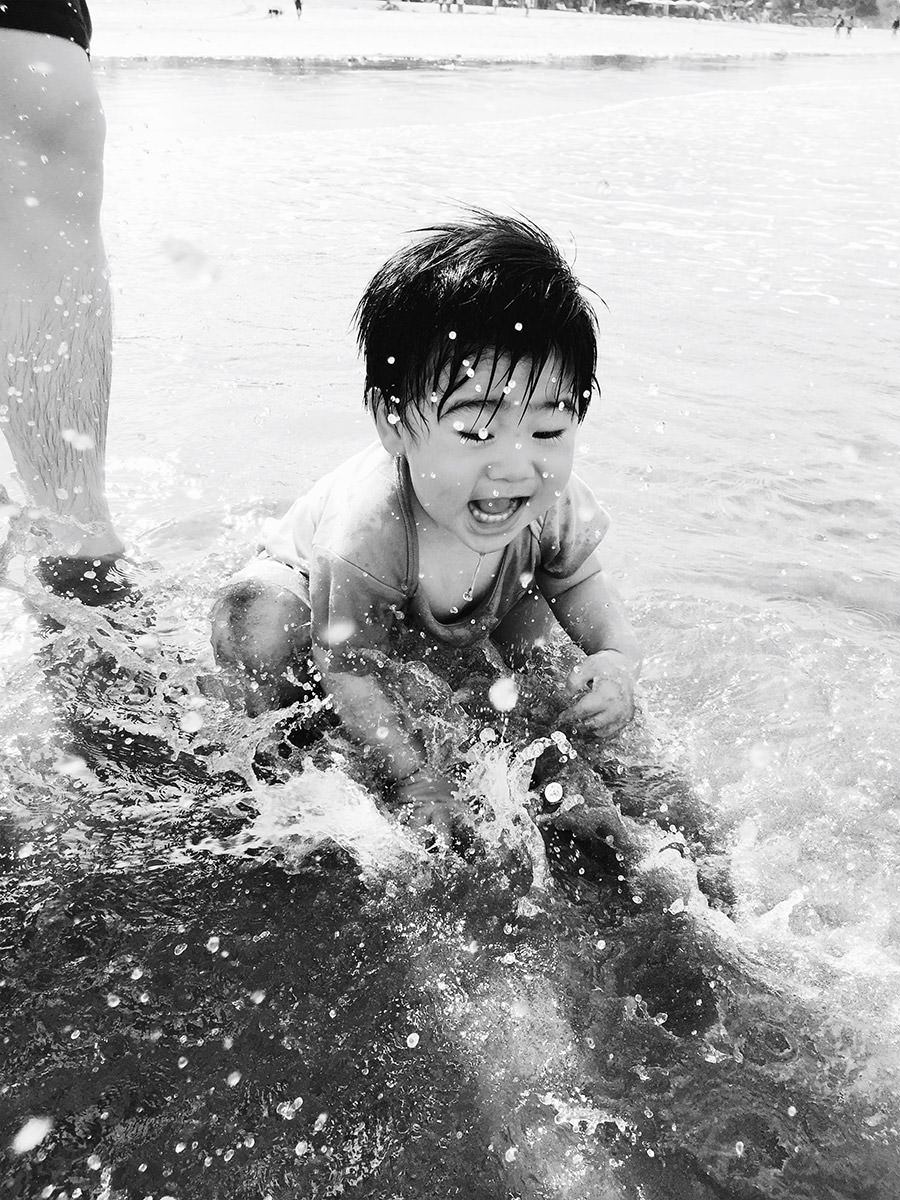 Shot by Silke W. in Bali, Indonesia
A lot of people are carrying smart phone with them everywhere they go now-a-days. Which means a lot of people have a camera on them all the times. Which means a lot of photo opportunities that were once missed are being captured. It's an amazing time we live in.

And... I'm wrecked. See you next Sunday.
Tags:
Advertising
,
Avengers
,
Bullet Sunday
,
Comic Books
,
Dumbassery
,
Dumbfuckery
,
Hate
,
iPhone
,
iPhone Photography
,
Movies
,
Photography
,
Stupidity
,
Television
Categories:
Apple Stuff 2015
,
Bullet Sunday 2015
,
iPhone + iPad
,
Movies 2015
,
News – Politics 2015
,
Photography 2015
,
Television 2015
—
Click To It:
Permalink
—
2 Comments: Click To Add Yours!
Posted on December 19th, 2014

A couple years ago, I pledged $58 to a Kickstarter project by Peter Molyneux's "22 Cans" so they could complete a new game called Godus. It was to be inspired by the game Populous, which is one of my favorite computer games of all time. In it, you are playing a "god" who uses their ever-escalating abilities to control the lives of your in-game "followers."
At first, things were good. 22 Cans provided regular updates, often videos with Peter Molyneux himself. As the weeks turned into months, I was quite pleased to follow along with their progress, and thought everything was coming along beautifully. When the beta was released, I played around with it for a while... but didn't have time to devote to something that was still pretty rough. Eventually I deleted the game and thought I'd wait until it was finished.
But it hasn;t been finished. They're still working on it.
Nevertheless, I wanted to see what was happening with the $58 I paid, so I downloaded the Mac and iPhone versions to see what was happening.
As expected, the game looks beautiful. I love the design aesthetic, and am very impressed with how things are working...
The game is also kind of touching, as using your god powers can have terrible consequences for your followers... like when you destroy somebody's home so you can clear the land for bigger and better things...
Good stuff.
Untill...
Things eventually turn to shit.
Because Peter Molyneux and 22 Cans aren't creating a complete game. They're building a half-baked piece of shit that contains "in-game purchases." Yes, the game is free to download (thanks to the money I and a lot of other people donated) but, in order to get the most out of it, you have to pay real money to get ahead. Dubbed "freemium" games, these horrendous blights on gamers are fucking awful because you don't own the whole game. In order to play the way it was meant to be played, you have to keep paying for it. And paying and paying and paying...
In Godus you're buying gems. The gems can then be exchanged for things like "follower flags" that increase the happiness of your followers. Because if your followers aren't happy, they'll leave. You can also buy things you need to keep the game moving... like wheat. Because if you don't buy it, you'll be waiting days to make progress and keep playing.
I'm sure Molyneux will argue that you don't have to keep paying extra money... but he'd be full of shit. Because any time you try to do anything where you don't have enough power, Godus will literally keep wagging an invitation for you to buy more gems in the corner of the screen...
And it's annoying as shit, as you might imagine.
So how do I feel after paying $58 for a complete game and getting this bullshit?
Betrayed. Lied to. And very, very angry.
I don't buy "freemium" games. They're moronic crap and I have no interest in being jerked around like this. If 22 Cans had been honest from the beginning with their intent to nickel-and-dime their supporters, I would have never donated the money.
So lesson learned. Guess I won't be Kickstarting games any more.
Jesus, what assholes.
UPDATE: And it just keeps getting better. Godus requires you to be online while playing. If you don't have internet access, you don't play. If you do have internet access, but Godus servers are down, you don't play either...
It's almost comical just how shitty this app is. I've reset my iPhone more times since installing Godus than I have in all the years since I bought my first iPhone. So much for Apple's Editor Choice awards meaning a damn thing.
Posted on November 1st, 2014

As of today, I have become a single-issue voter.
Since it doesn't seem to matter which political party gets into office, and Republicans and Democrats have been equally guilty of caving to lobbyists and fucking up this country... I just don't give a shit anymore. This tends to lead me to vote based on social issues rather than the Big Political Issues that are decided by People With Money instead of politicians.
Because if we're going to charge ahead into wars so the 1% can profit from the carnage... if we're going to continue to subsidize industries that destroy the environment... if we're always going to pass laws that stack the deck against the little guy so the big guys can keep their wealth and power... does it really fucking matter if it's a conservative or a liberal making the decision? Why should I care?
Newsflash... I don't.
I haven't for a long time.
And so I've made my election decisions based solely on the issues that politicians can actually change. Any time a candidate is fighting for personal liberties, equality, fairness, and keeping the government the fuck out of our bedrooms, vaginas, and private lives... they get my vote. Which is why Mitt Romney wasn't even on my radar during the last presidential election. President Obama was the least worst candidate on crap that presidents are actually a factor in changing. Sure he totally fucked us on "government transparency," but the People With Money were never going to let ordinary citizens see how the government really works anyway... so whatever. But Obama has pushed forward on issues like marriage equality, which is all he can truly change anyway, so there you have it.
And now we come to the one issue that makes me a single-issue voter from here on out.
Daylight Saving Time.
Any politician... ANY politician... who makes a campaign promise to eradicate Daylight Saving Time gets my vote. Republican... Democrat... Libertarian... Independent... Communist... whatever... that's how I'm casting my ballot.
I can't stand Hillary Clinton. But if Hillary Clinton runs with the promise of dropping Daylight Saving Time and her challenger does not... CLINTON 2016!
I can't stand Mitt Romney. But if Mitt Romney runs again with the promise of dropping Daylight Saving Time and his challenger does not... ROMNEY 2016!
Hell, if mental midget with an IQ of a butter dish Louie Gohmert decides to stop obsessing over gay men long enough to make a run for president in 2016 with a promise to abolish Daylight Saving Time... GOHMERT 2016!
Sure he's dumber than a box of rocks, but it's not like this would be the first time we've had a person so pervasively, astoundingly, unyieldingly ignorant in the White House. But we survived then and we can survive again... we'll just be doing it without having to dick with our clocks twice a year.
And speaking of pervasively, astoundingly, unyieldingly ignorant potential candidates... if he vows to get rid of Daylight Saving Time? TRUMP 2016!
No joke.
Because the madness simply has to end.
Eliminate it... or split the difference... or even make Daylight Saving Time become Standard Time... I don't fucking give a shit... just stop this antiquated, nonsensical, idiotic crap once and for all...

RICK "PIECE OF SHIT" SANTORUM 2016???
Could be. Could be. All it takes is one campaign promise... you disgusting, unAmerican, homophobic, dumbfuck... and my vote is yours!
Posted on May 3rd, 2014

"Master, are you a god?" "No," he replied. "Are you a reincarnation of god?" "No," he replied."Are you a wizard, then?" "No." "Well, are you a man?" "No." "So what are you?" The priest asked. Buddha simply replied: "I am awake." — A very loose translation from the Dona Sutta.
For the most part, Saturdays are nothing for me to get excited about. They haven't been for a very long time. Which is okay. Really it is. I don't mind having to work hard every day of the week, because that's how I afford to go on vacation twice a year. And,
despite getting cracked ribs on my Springtime vacation
, I am totally looking forward to my Fall vacation. Whatever that's going to be.
And yet, regardless of how much work I have to get through, Saturdays at least feel like they should somehow be special. This is probably a remnant of my childhood where I didn't have to go to school and didn't have to worry about going to school the next morning (as with Sunday).
With that in mind, anything that puts a wrench in my Saturday deals double damage. Or rather, I get doubly upset about crap when it happens on a Saturday.
And today it's because of this ignorant piece of shit, Roy Moore of the Alabama Supreme Court...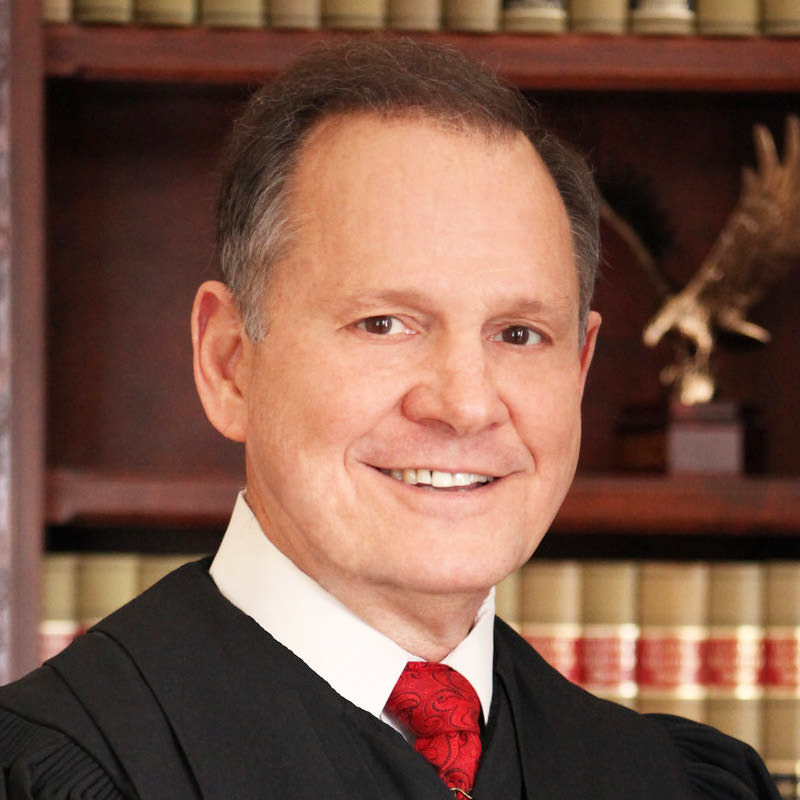 And the story of his reprehensible behavior here: Alabama's Chief Justice: Buddha didn't create us so First Amendment only protects Christians.
I don't give a flying fuck if somebody wants to be a repugnant religious bigot and say stupid shit... zero fucks do I give... that's freedom of speech, even for dumbass Roy Moore. But if you're going to be an intolerant piece of shit, is it really too much to ask that you at least not be so grossly uninformed? You're a Chief Justice, for Christ's sake.
Buddha never claimed to "make" anybody. Nobody who practices Buddhism believes that Buddha "made" anybody. The Buddha was a teacher. A highly respected and revered teacher, but a teacher.
So when some redneck fringe Christian dumbfuck like Chief Justice Moore elevates Buddha to God, it's painfully obvious he has no fucking clue what he's talking about. Which obviously extends to his knowledge of The Bible, Christianity, The Constitution of the United States of America, US Law, State Law, the Treaty of Tripoli, and US History as a whole.
Yet at one point he was considering a run for the US Presidency.
And why not? People were stupid enough to elect this ignorant asshole into a State Supreme Court judge.
As with most positions of power in this country, smarts ain't required, yo.
I am so ready for Saturday to be over now.