Posted on July 9th, 2017

The heat may be blasting like a furnace outside, but there's hope for all humanity because an all-new Bullet Sunday starts... now...

• Moana Three Dee! I used an Amazon gift card I got back on my birthday to buy the Moana Ultimate Collector's Edition Blu-Ray set. The animation is so gorgeous that I was interested to see how it looked when rendered out in 3-D...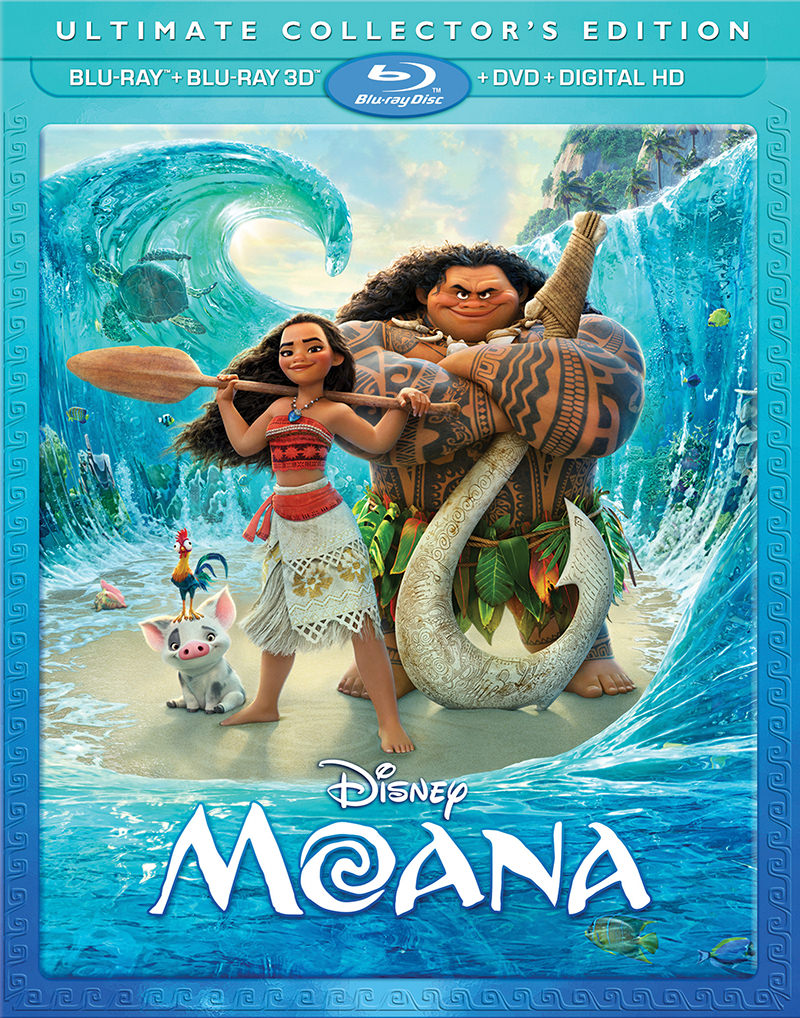 Turns out that it's pretty great. For the most part. The 3-D kind of falls apart when the action gets really fast, but is otherwise an amazing visual treat. The astounding quality of computer animation now-a-days is just mind-blowing. Marry that to some of the best songs to ever come out of a Disney film and you've got magic. My favorite Disney song ever would be Jermaine Clement playing a giant crab...
And who knew that Dwayne "The Rock" Johnson had it in him?
Forget Hamilton, Lin-Manuel Miranda's best work is with Opetaia Foa'i in Moana...
I prefer the 2-D version to 3-D, but the movie is so amazing that there really isn't any wrong way to watch it. If you haven't seen Moana, you need to get on that.

• Artifacts! I fucking hate Hobby Lobby. Which is to say I wasn't the least bit shocked when it was revealed that they had been caught with illegal ancient artifacts from Iraq. Undoubtedly purchased from terrorist organizations like ISIS, who are well-known to fund their terrorism by doing exactly this kind of thing. But yeah, tell me again how "Plan B" is morally reprehensible to you. Because a cluster of cells in the womb is more vital than fully-formed humans trying to survive relentless terrorist attacks? OH... THAT'S RIGHT... THE FULLY-FORMED HUMANS ARE BROWN PEOPLE HALF-A-WORLD-AWAY WHO PROBABLY HAVE ICKY RELIGIOUS BELIEFS! MAKES PERFECT SENSE! Hobby Lobby and their morally superior bullshit is utter garbage.

• Fight or Flight! More United Airlines fuckery. It doesn't matter that they "scanned the second ticket wrong"... the standby passenger is the one who should have left once the mistake had been discovered. And United's shitty solution is absurd. A voucher? That's what they offered me after I got screwed over, and I told them to shove it up their ass because I was never flying their shithole of an airline again. I don't understand why anybody does.

• Jupiter! Nine months waiting for Jupiter's Legacy Volume 2, Issue 5. Nine months. And it was about the most anti-climactic comic book ending they could have possibly given us...
Absolutely no surprises. After all the imagination that went into the nine issues prior, we get a straight-forward story that could have been created by absolutely anybody. And we had to wait NINE MONTHS for it? Nothing even remotely special. I don't know why I get my hopes up for shit anymore.

• Comma! One of my favorite West Wing episodes is titled after a Mark Twain quote: "There are three kinds of lies: Lies, damn lies, and statistics." Except... Aaron Sorkin abandoned the Oxford comma and butchered it to be Lies, Damn Lies and Statistics, which changes the meaning (hey, Lies and Statistics could be the name of a book like Dungeons and Dragons or something). It drives me insane. As does most sentences where an Oxford comma would be helpful to clarify intent but instead goes unused. Every time I spot a missing Oxford comma, I can't help but assume that the writer doesn't know how the English language works. And yet... there is still debate over this crap like there should actually be a question over whether Oxford commas should be used. IT TOTALLY SHOULD! There is no penalty for using one when it's really not necessary. There can be huge penalties for not using one when you should have. Case in point? Click through to this hot mess.

• Holy Shit! I have become numb to the daily dose of horror and idiocy that comes from having President Trump in office, but his latest round of tweets has me convinced that the man running the country is one of the stupidest people on earth...
Can you imagine... can you even fathom in your wildest imagination... what the reaction would have been by Republicans if President Obama had said this? They would have completely lost their minds. Apparently it finally dawned on Clownface VonFuckstick how insane this is, because he later tweeted that he believes it "can't happen," over something he says never happened in the first place? Or did happen? Or didn't? Depending on the day. Or whatever. Ivanka is catching serious heat for being an unelected, unqualified seat-filler at the G-20 conference, but at least she can form a coherent sentence. Why not put her in charge? Because nothing could be worse than what we have now.

And that aughta do it! See you next Sunday!
Posted on June 1st, 2017

Well, shit.
And so President Cheeto Jesus has said The United States will be exiting the Paris Accord on climate change. It's all bullshit, of course. His reasonings are either outright wrong or put into a context that has them defying reality. Which leaves us three possibilities as to what's going on...
President Trump is an outright liar, saying things he knows to be false.
President Trump is a fucking dumbass who doesn't know what he's saying is bullshit.
President Trump is psychopath, saying things he thinks are true but only because voices in his head say they are.
I'd start in on a rage-induced rant right now, but here's a more sensible approach from Adam Conover...
We have to reverse coarse on fucking up the planet while doing so can still make a difference. Taking giant steps backwards and giving away our leadership position when it comes to fighting for a healthier planet is about as dumb as it gets. Par for the course when it comes to our current president, but the country itself must be smarter than that.
The future of life on earth depends on it.
Posted on May 11th, 2017

I'm going to prove how bigly smart I am by picking a fight with the FBI.
You know... the guys who know where all the bodies are buried. Literally.
Posted on May 4th, 2017
The hypocrisy of Paul Ryan would be comical if it weren't for the lethal consequences of all his fucking bullshit.
I could go on for pages about what a massive betrayal the new "health care" plan is for the American people, but I'm just too damned tired. So here's Seth Meyers, again, to put it all into perspective...
As for the bill itself? Jesus...
The only possible up-side to all this crap is that once people understand how anybody who isn't young, healthy, and rich are completely fucked, maybe these douchebags will finally be voted out of office.
Posted on May 2nd, 2017

I spend entirely too much time questioning my sanity lately.
Every time I turn on the television, any time I go online, any time I am exposed to the world... I feel like I'm taking crazy pills...

For heaven's sake... just go play some golf or something. Yes it costs taxpayers millions, but at least you aren't fucking embarrassing the country or taking us closer to World War III.
Posted on February 5th, 2017

It's the laziest of Super Bowl Sundays, because an all-new Video Edition of Bullet Sunday starts... now...

• The Right God.

• Our Reality.

• Our Reality, Redux.

• What About This Guy?
UPDATE: Here's the full story of Dan Lasko, as told to Pedigree...

• Conan.

Bullet Sunday will be back next week. Assuming there's a Sunday to put bullets on.
Posted on January 29th, 2017

We're all gonna die! Because an all-new Trump-inspired Bullet Sunday starts... now...

• Chicago! I could fill this entire Sunday with the psychotic insanity of President Trump's first week in office... but there's numerous places doing a better job than I ever could (like here, here, here, here, here, and here). And yet... it's hard to say nothing in the face of current events. I mean, come on, the guy declared his own inauguration day "National Day of Patriotic Devotion." That alone puts Donald Trump's presidency in vivid relief. But, of course, he didn't stop there. One of his tweets, in addition to showing that he doesn't know how "quotes" work, called out Chicago for their "carnage." Which he will fix by sending in the Feds if they don't handle it to his satisfaction...


Always screencap Trump's tweets... he might delete them.
An interesting aside here...
So why does President Trump keep picking on Chicago when there are bigger fish he could call out? Obama, of course. That's where his political career started. It's also where it ended, as that's where President Obama gave his farewell address (Trump claimed two people were shot and killed while Obama was speaking, which turned out to be yet another lie). Trump's obsession with his predecessor will put Chicago in his crosshairs for all eternity. Might as well get used to it...
CONTENT REMOVED: Comedy Central does not offer HTTPS embeds. Click here to see video.
Except I will never get used to it.

• Protest! For people who think the Muslim Ban Protests are a overreaction... I disagree. Had Donald Trump not banged the anti-Muslim, xenophobic drum so constantly and consistently at all stages of his nomination and election, would the reaction to his temporary, selective ban be seen as something other than a "first step" to deporting and banning Muslims from the country permanently? We will never know. All we have is the hysterical ramblings of Donald Trump from which we can base our interpretation of Donald Trump's actions. Better safe in protest than sorry in despotism, I always say.

• Apples! Just a reminder... Steve Job's father was a Syrian refugee...

• War! Scariest story this week: China military official says war with US under Donald Trump 'becoming practical reality'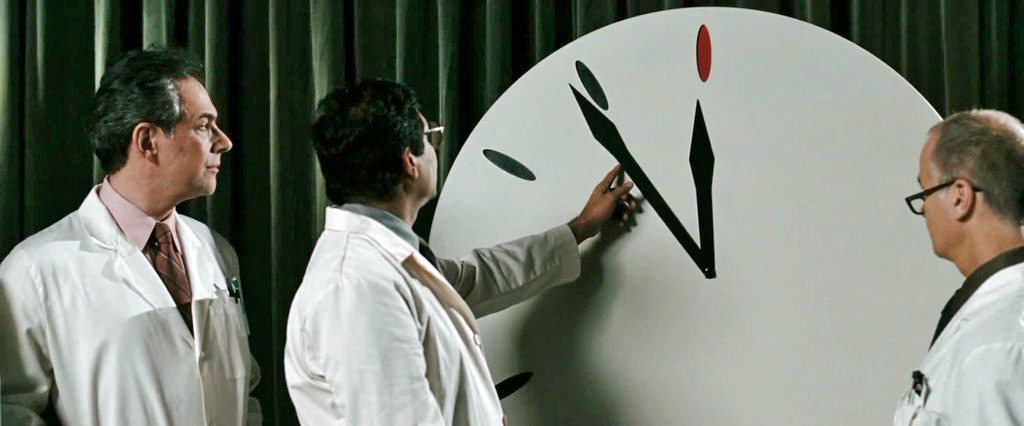 Smoke 'em if ya got 'em, everybody!

• Love! With all the horrors awaiting me every time I access the internet, it's nice to see something pop up that's actually good news for once. This is a sweet story that had me wondering for the millionth time how homophobic dumbasses like Michelle Bachmann can spout the kind of hatred she does. These guys could have very easily been killed just for being who they are. That they would somehow CHOOSE "evil homosexually" under such circumstances and endure what they had to go through for four years is insanity. That's adding idiotic complication to something so simple as two people falling in love...
Though I admit that I did laugh when they got that check for $25,000. It's a lot of money, of course... but in Seattle's housing market? LOL! Good luck, gentlemen!

• Welcome! The Netherlands welcomes President Trump!
America First! Yes! But the Netherlands, second. Tremendous.

And... here's to surviving another week!
Maybe.
I guess.