Ignore that Easter Bunny, because Bullet Sunday starts... now...

• Gary. Gary Shandling passed away, and I'm more than a little sad about that. There's been some great tributes by his fellow comedians, my favorite being from Jimmy Fallon when he sang It's Gary Shandling's Show theme song on The Tonight Show... I was surprised that I still remembered all the words...
You will be missed, sir.

• FREE! I've used the Nik filters for years. They're amazingly useful and powerful tools that were eventually purchased by Google. And now they're FREE! If you are a Photoshop or Lightroom user, run... don't walk... and click right here to get 'em. The only sad thing is that this is probably the end of development for the set.

• Jailed. Sorry... but I'm kinda siding with North Korea on this one. If you are so stupid as to not familiarize yourself with the laws and customs of a country before stepping foot on their soil, then you get what you deserve. The guy even tried to conceal his identity by wearing a hoodie... so don't tell me he didn't know what he was doing was wrong. I mean, holy crap, this is NORTH KOREA... the entire country is a human rights violation, and their history is replete with examples of even the tiniest offense resulting in harsh punishment. This was no accident that landed him in jail, it was intentional violation of their laws. Pity he didn't seem to grasp the consequences for his actions but, again, not North Korea's fault that he's an idiot.
This reminds me of the stupidest fucking movie I've ever seen called Born American where some drunken frat boys cross over into The Soviet Union on a goof during The Cold War. As the consequences of their actions escalate and a small town is decimated while the Soviet army is after them... they, of course, end up captured. And the whole movie is them whining about their horrible treatment and how they don't deserve it because THEY'RE AMERICAN, DAMMIT! Never mind the damage, death, and destruction they caused... BECAUSE: AMERICAN!!!
Well fuck you. All the dumbasses like this do when being dumbasses is make it more difficult (and more risky) for other American travelers who DO follow the rules and customs and want to travel abroad. And here we are, once again reinforcing the "Ugly American" stereotype we so richly deserve. And now I'm supposed to feel sympathy for you because you're a moron? Oh do go on. Do I feel sorry for the friends and family who will miss and worry about this tool? Of course I do. I feel sorry they came to care about somebody who ended up being dumber than a box of rocks.

• Balls. Well. This is new. Woke up to the cats grabbing their spongey ball, taking it up the stairs, then pushing it off so they can chase it down the stairs... over and over and over and over and over and over again. They are still doing it an hour later...

• Easter. I thought I'd be all cute and give the cats an Easter Bunny for Easter Sunday. Set it next to Jenny while she was sleeping. She woke up and was so freaked out that she grabbed it, drug it upstairs, then ran back to her perch and fell back asleep...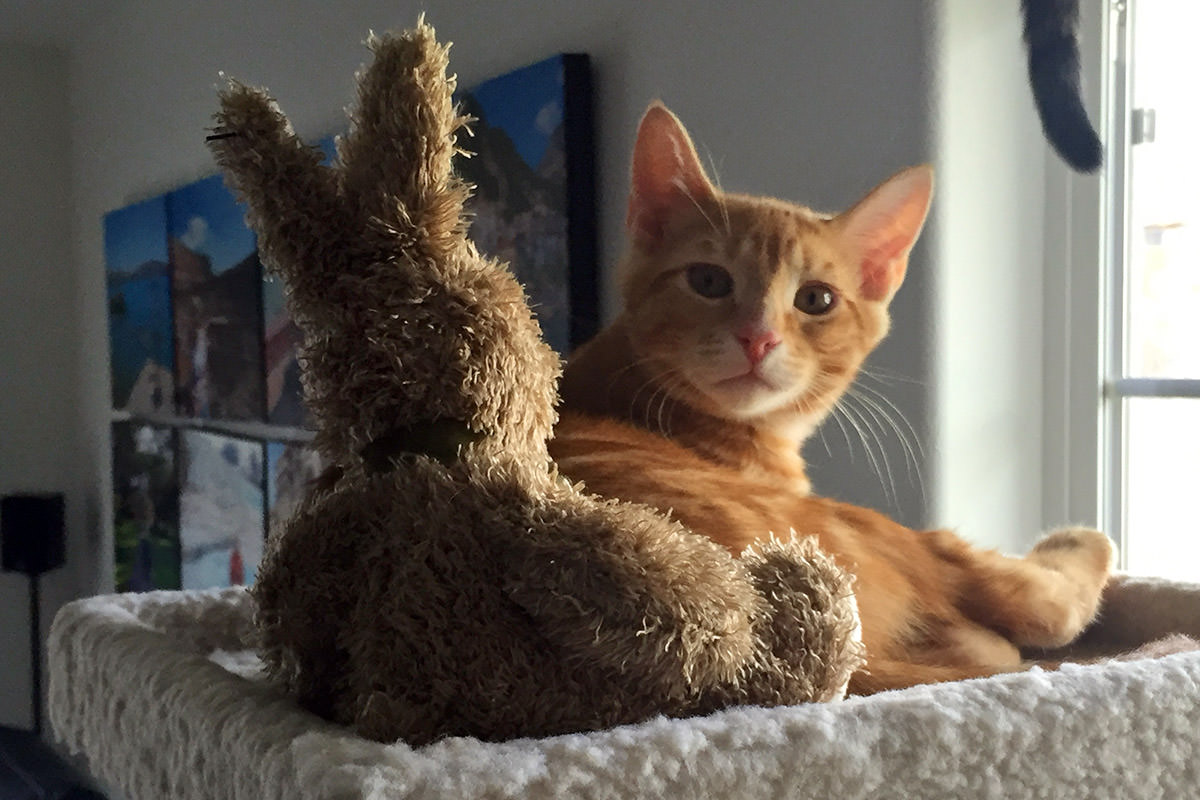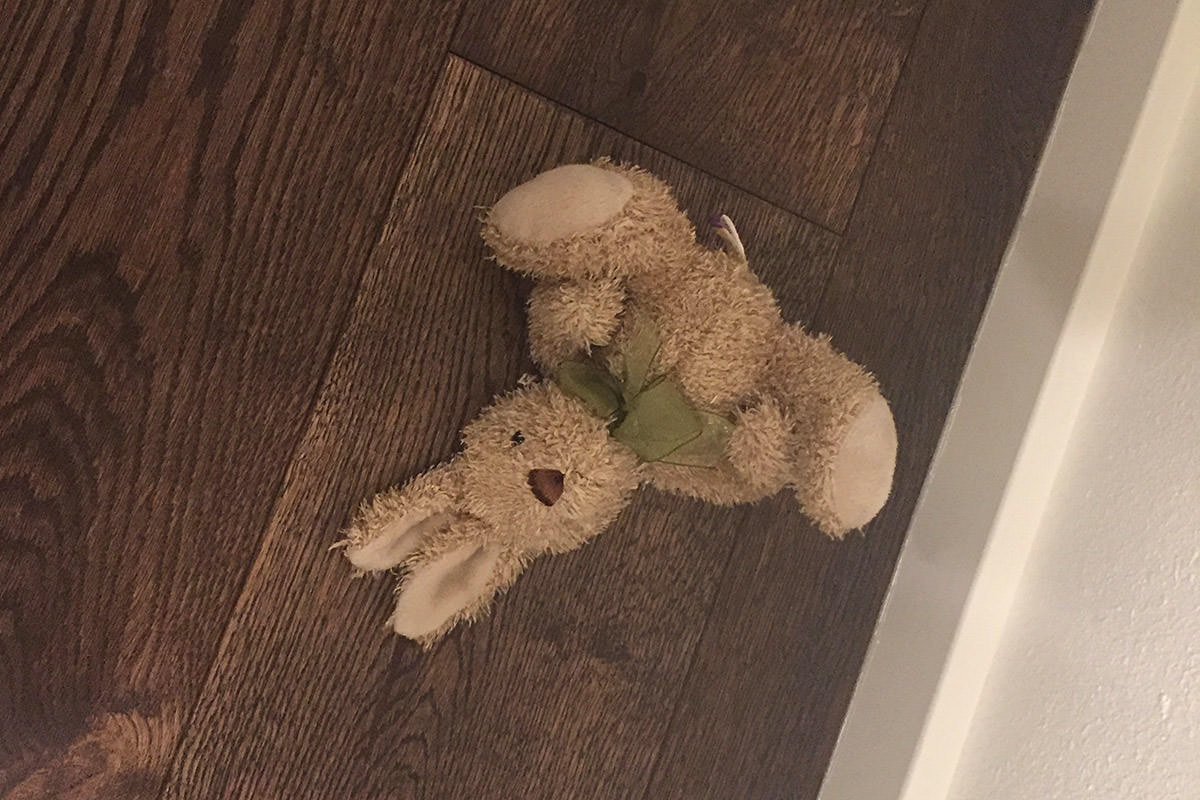 • Thanks. To all the wonderful people who posted birthday wishes on the 24th, THANK YOU. I am truly blessed to have friends that would take the time to say such wonderful things as I inch ever-closer to death. It would be better to have friends that would take the time to send money, but I am grateful just the same. Love you guys. Love you guys and your cheap, cheap hearts.

Enjoy those eggs, everybody!