Posted on Friday, June 11th, 2021

Compared to other weeks in my life, this has been a fairly difficult one. Everything kept going wrong and the minute I get a crisis handled, two more takes its place. About half-way through my Friday I was wanting to chuck it all and go home to play video games for the rest of the day. I probably should have, because the longer I stayed at work the worse things seemed to get.
And yet... I have a roof over my head, food to put on the table, and two cats that give me reason to get up in the morning, so it seems weird to complain. #blessed
The good news is that I have zero plans to work this weekend, for once, so that's nice. Though I've got a long list of chores that need to be handled here at home, so it's not like I will be sitting around eating chips and watching television.
Although...
... how cool would that be?
Posted on Thursday, June 10th, 2021

I'm in zombie mode now that I haven't gotten any sleep in two days. One night of worrying about the stray kitten I saw as I walked home from work... one night running back to the office every hour to check on the cat trap... and there's only so long that a person can go on like this.
I've had to accept that the kitten is most likely gone because I haven't seen him since before 2:00am and it's now 1am the following day.
He got trapped twice but, because of the known defect in the trap I bought that I was unaware of, he escaped. Then, undoubtedly terrified of the cage that got him, he moved on.
So now I have a camera of the (repaired) trap on my Google Hub and I only set my alarm every three hours to have a look...
I know that kittens get abandoned every day. I know that this cruel world lets stray cats die of neglect all the time. I know this. And yet here was one kitten I could have saved... but ultimately couldn't. And I don't know how to feel about it so I'm feeling everything.
I'm heartbroken that I was so close to saving the little guy but ultimately couldn't.
I am angry at HavaHart for looking the other way when there's a known defect in their animal traps for over five years that's responsible for all this.
I'm disgusted in myself for not figuring out sooner that the trap I bought was defective and not working properly.
I'm sick with worry over not knowing where the kitten is or how he's getting along... or if he's dead.
I'm disappointed that the local Humane Society never bothered to return my call about borrowing one of their traps so I wouldn't have had to buy this defective one.
I'm grateful that my two cats managed to avoid this fate.
I'll keep the trap up for a while yet... even though it's undoubtedly futile at this point. Eventually I'll return it to Home Depot for being a defective piece of shit and contact their coporate headquarters to ask that they stop selling this model trap so that others won't go through what I've had to go through. Probably not going to do anything since corporate schenanigans between companies are always going to take precidence over people, but it's worth a shot.
Now back to sleep again until my alarm chimes in another three hours.
Posted on Wednesday, June 9th, 2021

Remember yesterday when I was talking about trying so hard not to hate because I know where it leads? I've failed for two days in a row now.
Before I get to that, I need to pop some keywords up so Google can index this and perhaps help people who went through what I went through...
HavaHart Live Animal Cage Trap Failure — HavaHart Trap Door Won't Stay Closed — HavaHart Handle Falls Off — HavaHart Trap Model #1079 — HavaHart Trap Defective — HavaHart Victor Trap Manufacturing Defect — HavaHart Trap Won't Work
Last night I had to work a few extra hours so that I could make up the time I lost arguing with shitty AT&T over money they wanted to charge me on a closed account. As I was leaving the office, I thought I saw a kitten running in the parking spaces across the street.
Fast forward to this morning and I was outside social-distanced from my uncle so I could give him some papers my mom had left for him... and I saw the kitten again. My uncle also saw it, so this time I knew it wasn't my imagination.
Well, obviously I'm not going to let a scared, hungry kitten suffer on my watch, so I immediately ran home to get my cat carrier and some food. Sure enough... the little guy (or gal) came running out to scarf it down...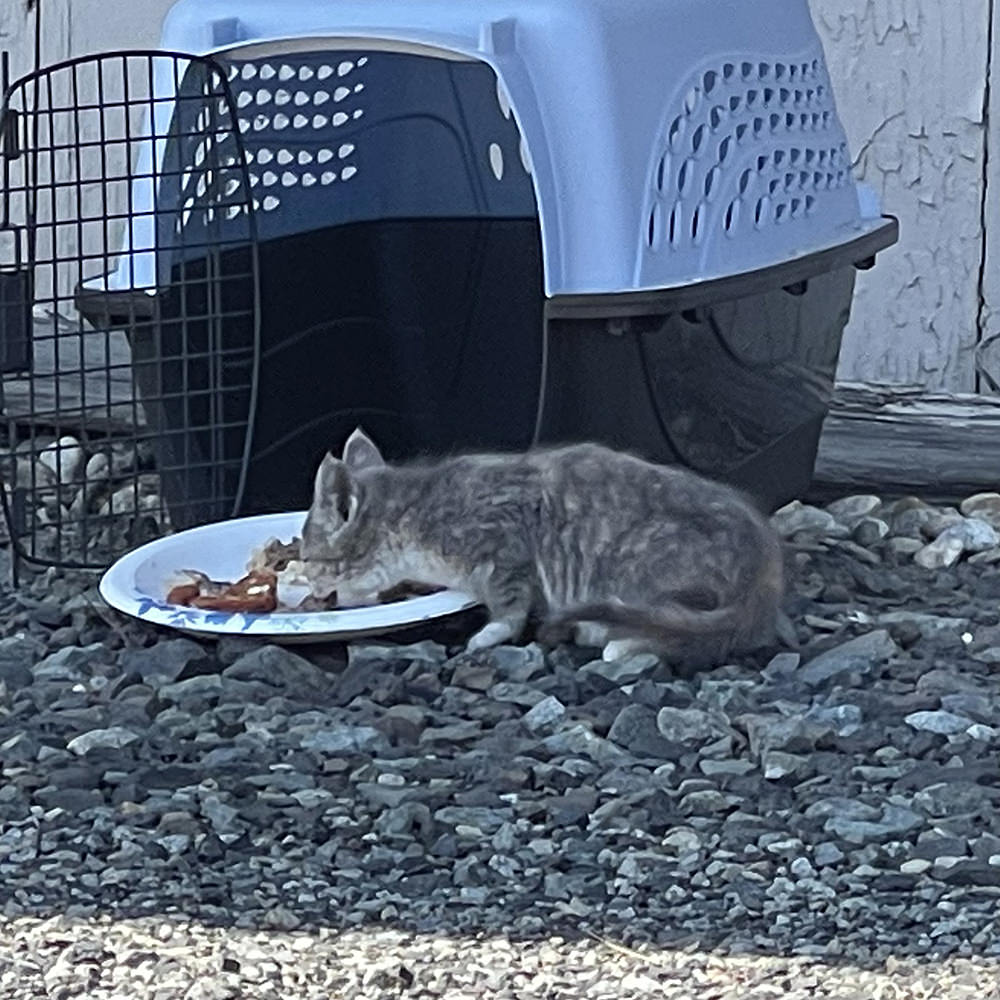 He looked like there might be something wrong with one of his eyes, and he doesn't look 100% well. Which may just be the trauma of being out on the streets trying to survive, but I won't know until I manage to grab him. Except he's so skittish that I couldn't get near him...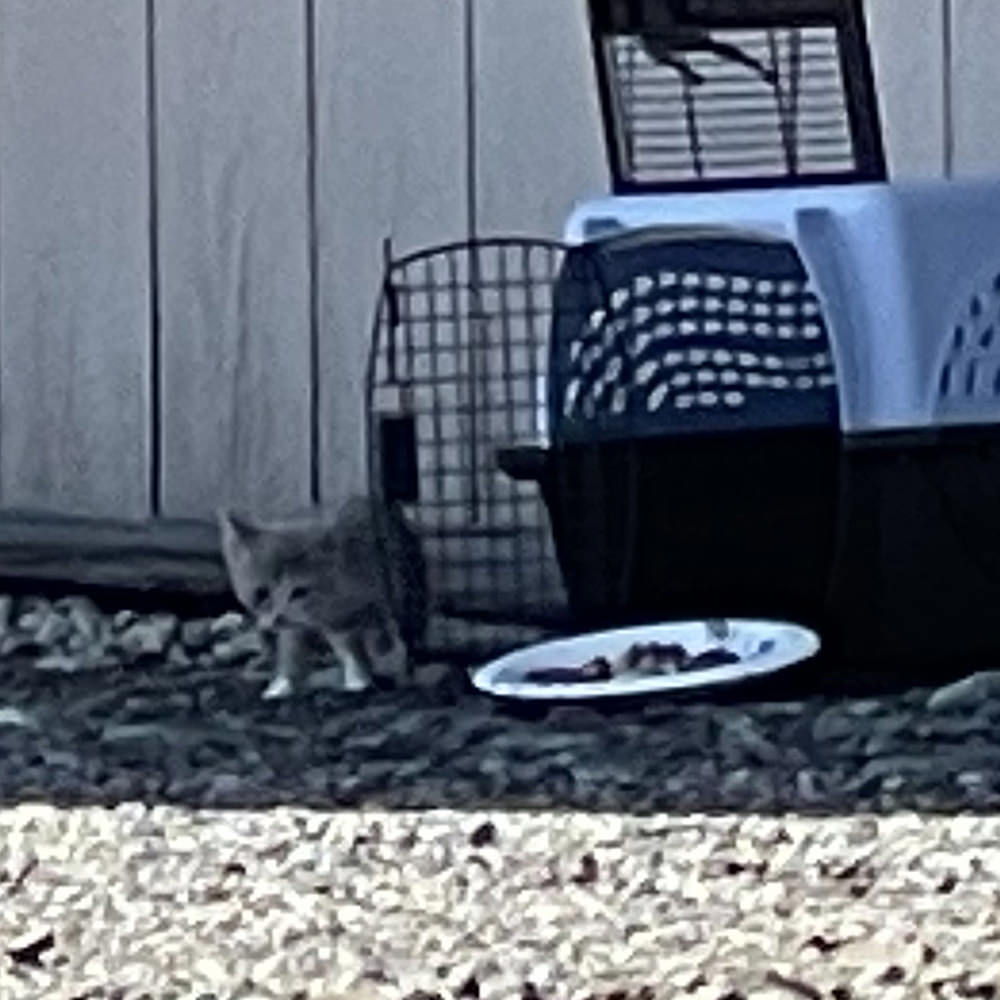 And so I called local veterinarian offices to see if they had a trap I could borrow. They did not. So I called the Humane Society because surely they have one... left a voicemail, but never heard back. Eventually I went to Home Depot where they had them in stock...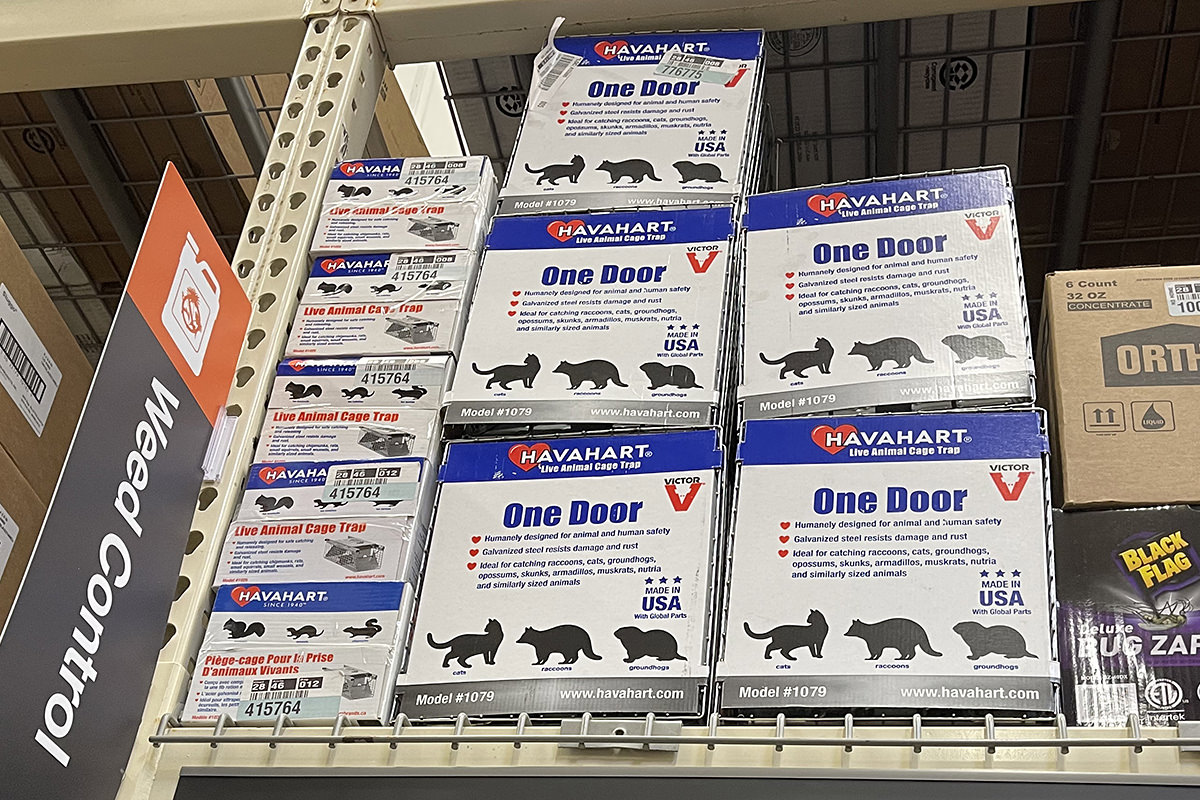 When I got back to the office, I unpacked the trap and followed the instructions to open it. Immediately the "handle" springs off and slashes a nice gash in one of my hand while the trap falls on my other hand to cut it as well...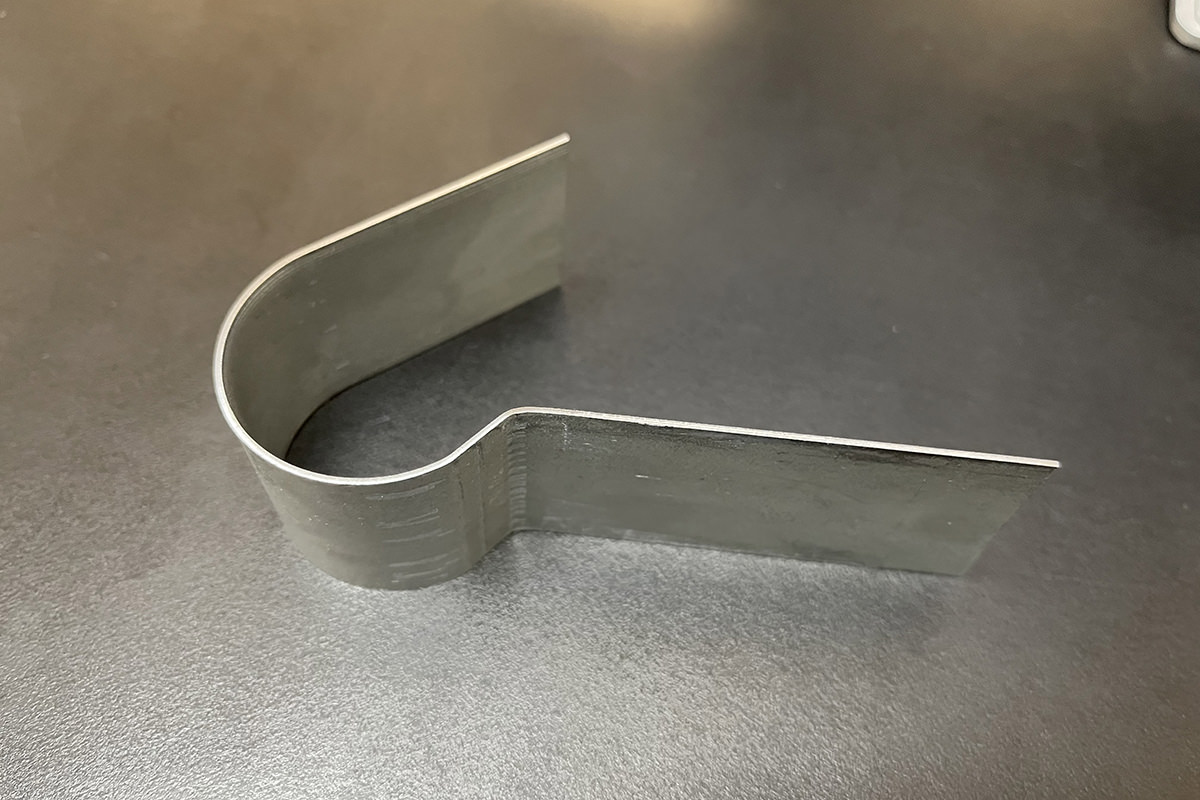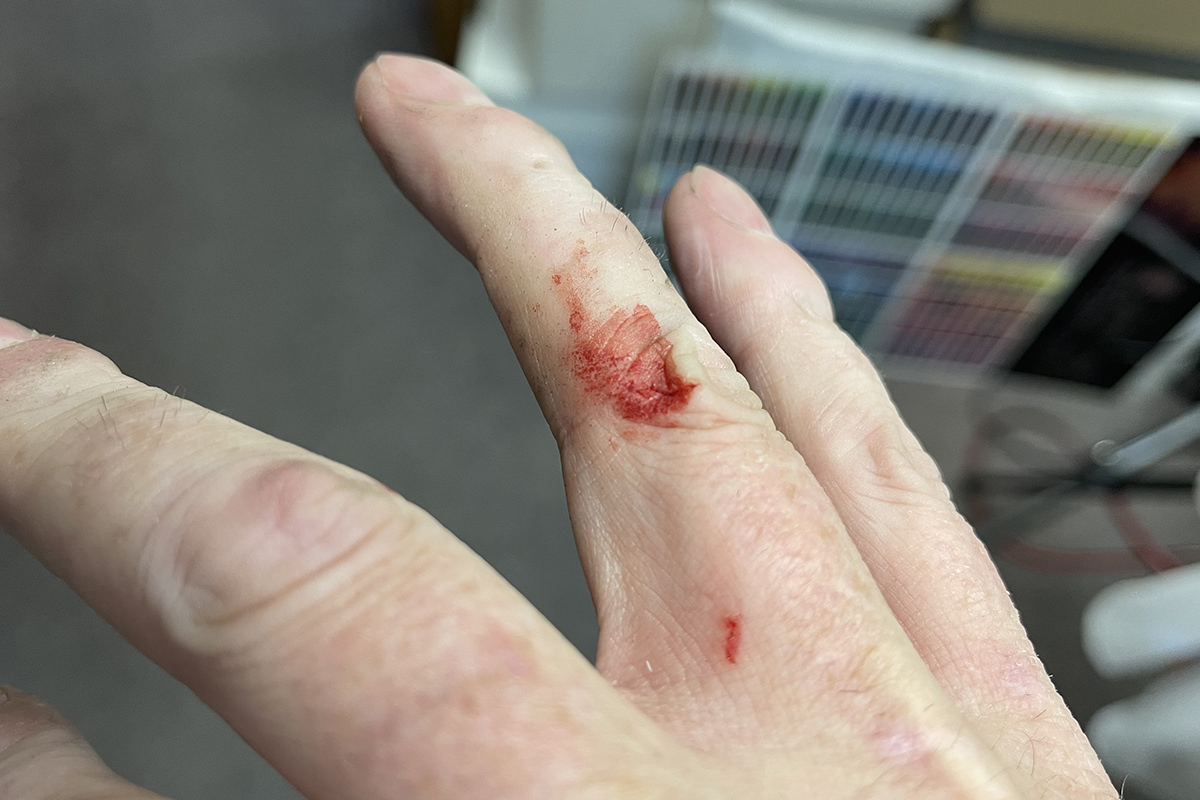 Ouch. But whatever. I have a cat to catch. Train tracks run right next to where he's been hiding, and I am mortified that he might be run over. So I don't need a handle on the door. I set it up with stinky cat food, then covered it like what was suggested by a local cat rescue to make it seem more "safe" to the kitten...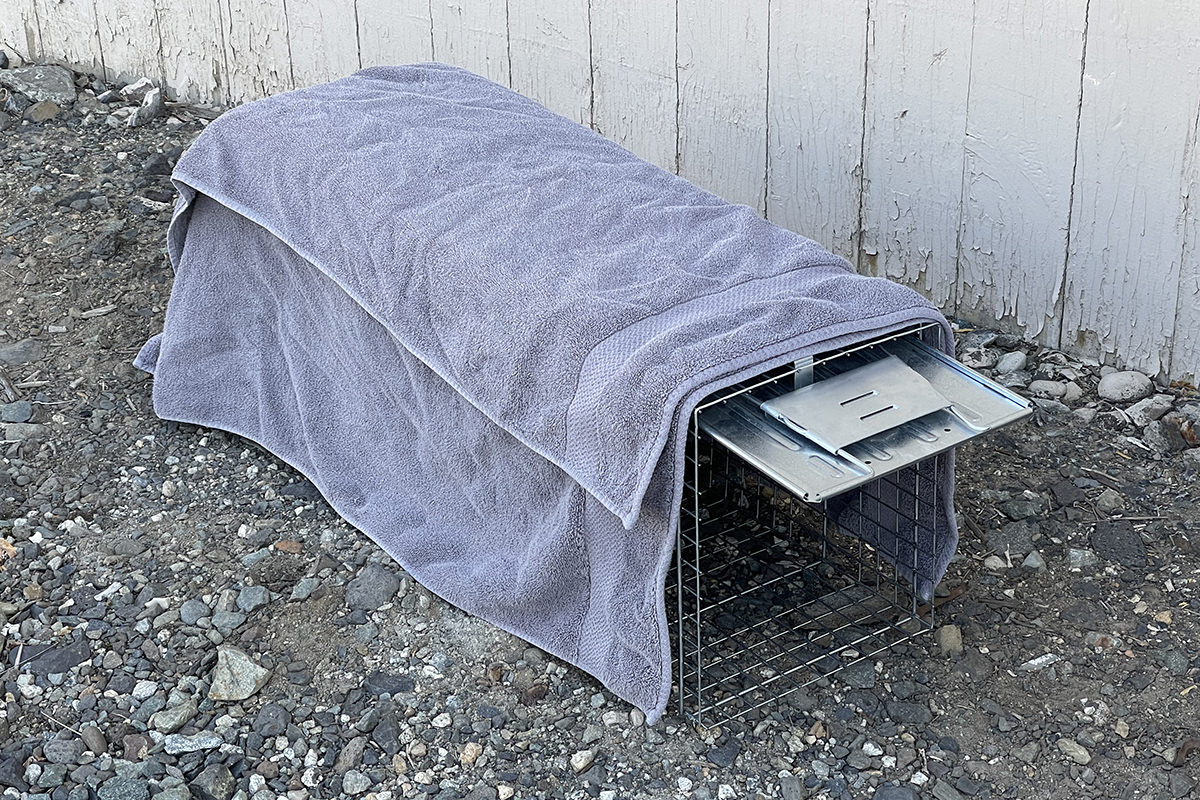 I checked the trap every hour. On the third hour the door had sprung and I was ecstatic that I had got kitty so easily. But when I ran across the street to collect him, there was no cat inside. Thinking that maybe a gust of wind set it off, I reset it to try again. But the cat was wary of it...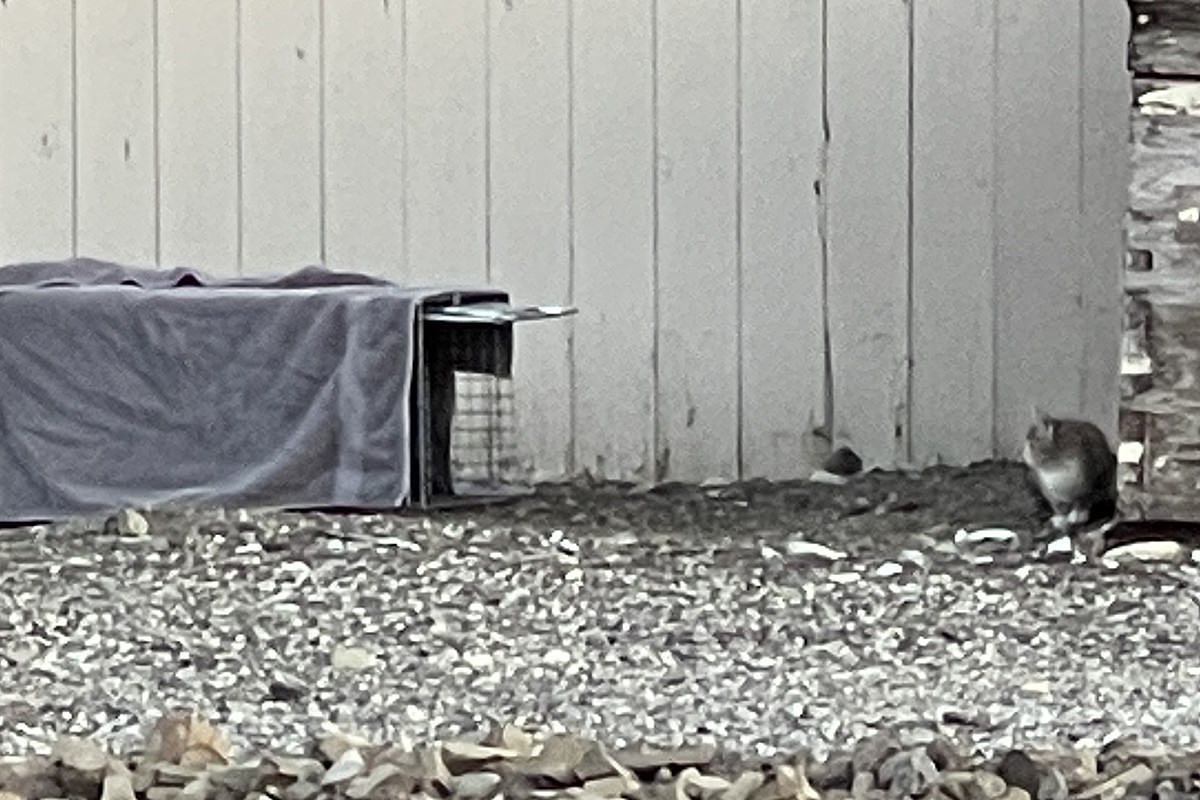 I worked until 10:00pm when it got too dark to see the trap. So I went home and started taking naps between my hourly trap checks. FINALLY at 2:00am my headlights revealed that the trap had sprung. But, once again, not kitten inside. What the hell?
So naturally I went to the internet to see what I was doing wrong. LO AND BEHOLD, WHAT I THOUGHT WAS A "HANDLE" WAS, IN FACT, A CRITICAL CLIP NEEDED TO KEEP THE DOOR CLOSED! There were videos on YouTube about it from FIVE YEARS AGO and everything...
The kitten had actually been trapped twice, but managed to squeeze out from under the trap door.
I was absolutely enraged.
This company, HavaHart, who never responded to a guy telling them that their product is defective... has ibviously known about this problem FOR OVER FIVE YEARS. Probably longer. How shitty is that? The only way I found out that the "handle" was not actually a handle was because one of the comments on that video explained it. With not a small amount of effort and a pair of wide-grip pliers, I managed to get the trap door clip installed in the slots that hold it...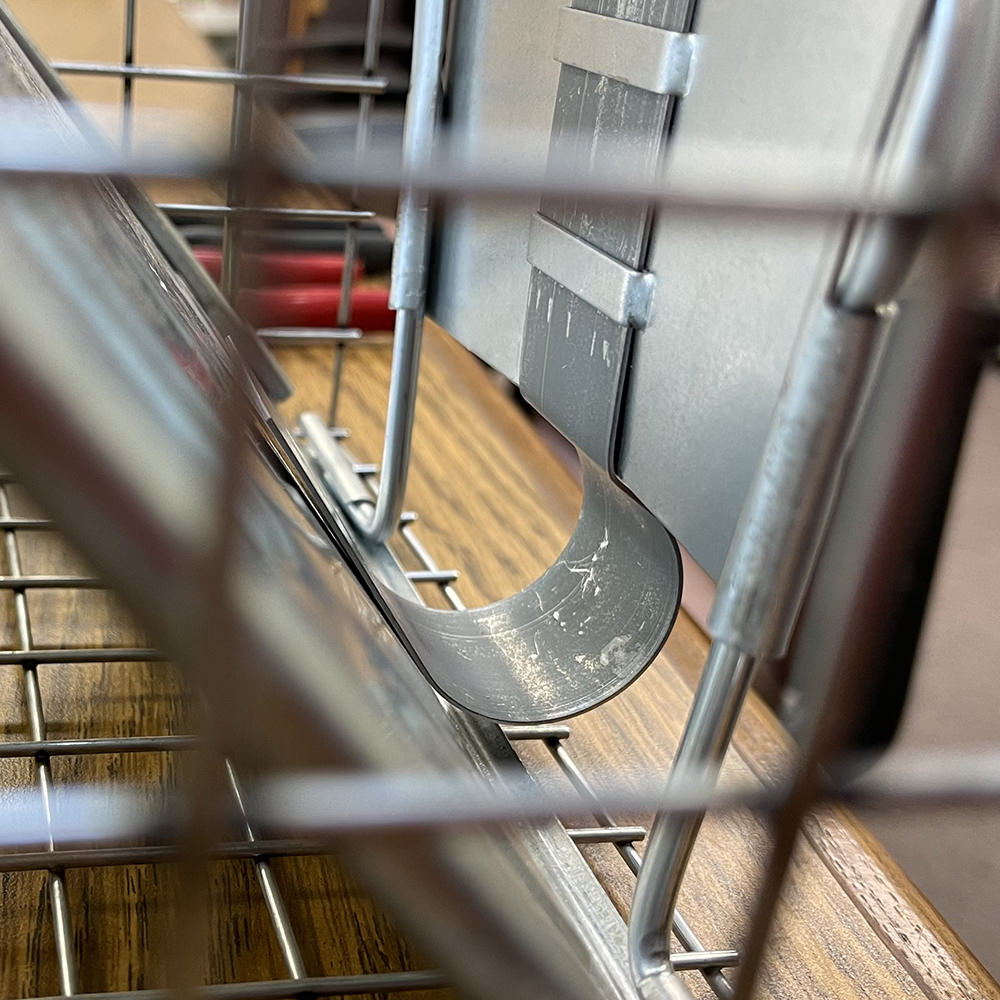 This is so shitty that I can't even express how angry I am. The kitten is probably so frightened about being trapped twice that they may never go back in now that I've repaired it. My God... all it would take is a simple rivet... or a punch-fasten... or a frickin' dimple... to make it so that this clip... WHICH ALSO ACTS AS A HANDLE PER THE INSTRUCTIONS ON THE BOX... won't come flying out and hurting people when you pull on it to open the door. It would also make their product work as advertised. Rage. Rage. Rage...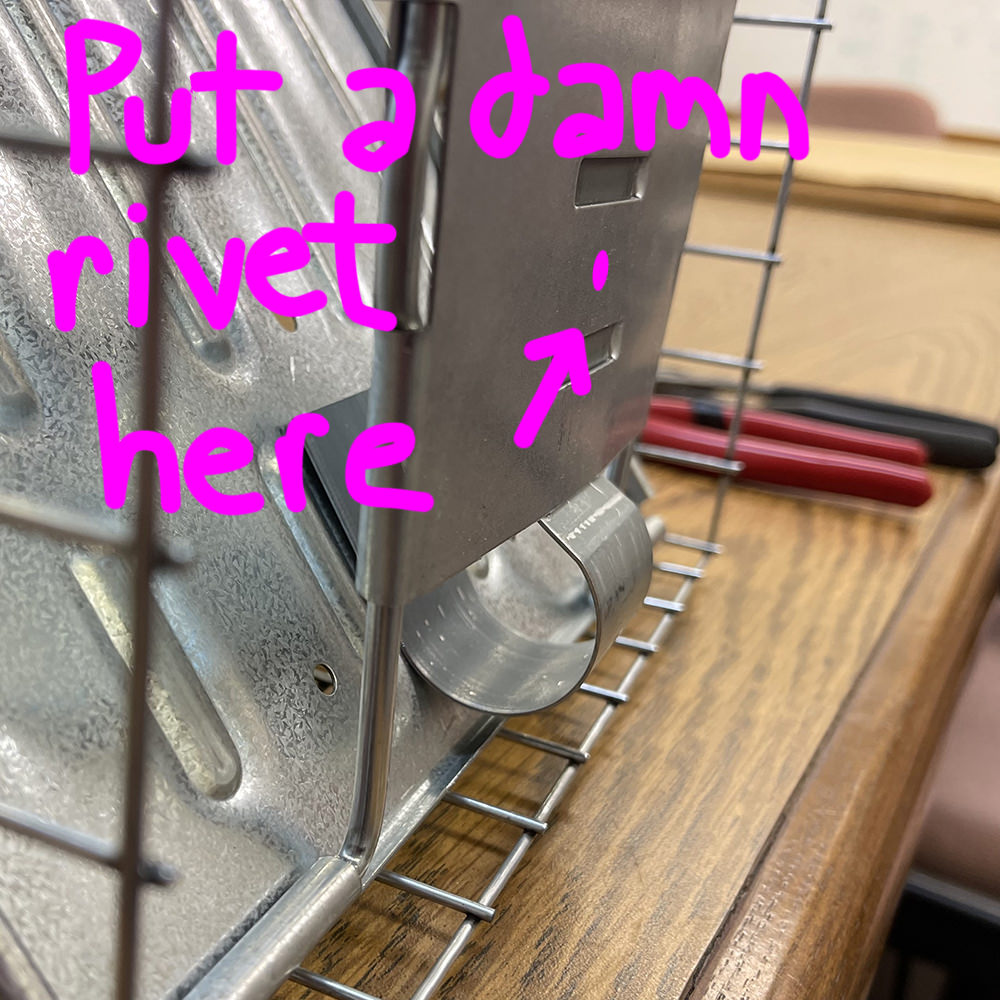 I continued to drive back to the office every hour, but the scared, hungry, possibly sick kitten never went back in the trap. And I don't blame them. I can only hope that they get hungry enough that they'll try to eat from the trap one more time so I can rush him to the vet and make sure he's okay. I'll still be checking every hour... even though I'm exhausted from lack of sleep worrying about a scared kitten getting run over by a train.
I don't really want a third cat, but I may not have much choice in the matter. I'm not going to abandon the poor thing. Which I've decided to name "Loki" whether it's a boy or a girl. Because Loki in the Marvel Studios movies is famous for being able to escape a trap... just like this kitten. And speaking of Loki...
The first of six episiodes dropped. And it's glorious. It's Loki doing what Loki does best, but also has some heart in it that's surprisingly touching. So nice to see that Marvel Studios is killing it not just with their movies, but with their Disney+ series as well. Can't wait to see where this one goes!
Posted on Tuesday, June 8th, 2021

Honestly, I have tried to work the word "hate" out of my vocabulary. Because I have seen where it leads. So I endeavor to not hate anybody, anyplace, or anything.
And sometimes end up failing miserably.
Like with AT&T.
After being forced into a new plan so I could have access to 5G data, my bills were never right. The amount I verified I was to pay never ended up being on my bill. So I would call AT&T... they would see I was correct... then fix it. Until the next month. All in all it took them SEVEN FUCKING MONTHS to get it straightened out. At which time I was done. I was more than done. I wanted nothing to do with this shitty company that can't figure out how to bill people the amount they promise. So I switched to T-Mobile. Called AT&T and canceled my plan on April 24th. Called for my pay-off amount on May 5th (that's the day after my billing cycle). Provided my credit card. Paid my canceled account off. Then verified that the transaction went through on my bank statement (which it did on May 7th). Fourteen years as a loyal AT&ampT customer down in flames because they can't figure out a fucking billing statement.
But at least I'm done, right?
NOPE! Nope de nope nope nope.
Because today I received a balance overdue notice. On a canceled account. That I paid in full. To an AT&T representative. Over the phone. Not some random amount I pulled out of my ass... the amount I was told I owe to close out my account.
So I called the fuckers to tell them that I don't owe them a damn thing.
It didn't go as well as you would expect. Even though it's obvious to anybody with a fucking brain in their head that they made a mistake. My bill is always $152 to $157 a month. With the exception of November-December where my brother and I bought new iPhones and had to pay bullshit activation fees even though AT&T doesn't do a fucking thing because it's all automated...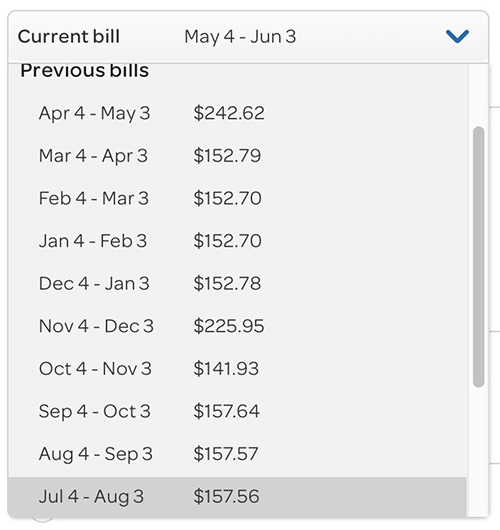 But I digress.
For no reason at all, AT&T decided my final bill was NOT the amount on my closed account that the representative gave me and took my credit card for... I owe them $89.83 more. Even though I was out of contract and there were no cancelation fees or anything. But nobody could explain WHY I owed this additional money. Nor could they explain how my bill jumped extra money AFTER I HAD PAID IT. Nor did they find it strange even though I was on auto-pay until my last bill, so they automatically took the amount out of my checking account. Nope. They just wanted the money. And, depending on whom I talked to, it was either old money owed on my wireless account, old money owed on my Direct TV account (that I canceled three years ago), or just money I owed period and I should shut up and pay it.
After being transferred to FIVE DIFFERENT PEOPLE IN FIVE DIFFERENT DEPARTMENTS OVER TWO HOURS, I finally told the last guy that I wasn't paying them a fucking thing because I don't just throw money away when I don't owe it. They weren't hearing me, so I screamed "EITHER ZERO MY ACCOUNT OR TAKE ME TO COURT BECAUSE I DON'T OWE YOU THIS MONEY AND I'M NOT PAYING IT! WHICH WILL IT BE? So they turned me over to collections, which offered the same party line. After TWO AND A HALF LITERAL HOURS and I'm not making that up because my phone keeps track...
...I decided I'd just try the online chat. Which has mostly been useless, so I stopped using it...
Six minutes later... while I was still on hold with the fucking collections department... Josie, bless her heart, saw that it WAS strange my bill jumped $89.83 for no reason with no explanation, then got a supervisor to zero out the account.
Jesus Christ.
So this is how people become homicidal maniacs.
If nothing else, this only confirms that my absolute hatred of AT&T is entirely justified and I'm more relieved than ever I got the fuck out of that shitty company who doesn't know WHAT the fuck they are doing and doesn't have a billing system that's worth a damn.
Until next month when I'm assuming I'll get a new bill for a canceled account.
Posted on Monday, June 7th, 2021

And so the Apple World Wide Developer Conference happened today. Once my migraine was in check, I watched the video replay. And it was jaw-dropping (after you got over the truly heinous opening video, which was groan-inducing awful). There's some very cool technologies being dropped into the upcoming iOS 15 and macOS Monterey builds that I am having a tough time wrapping my head around it. But let's try, shall we?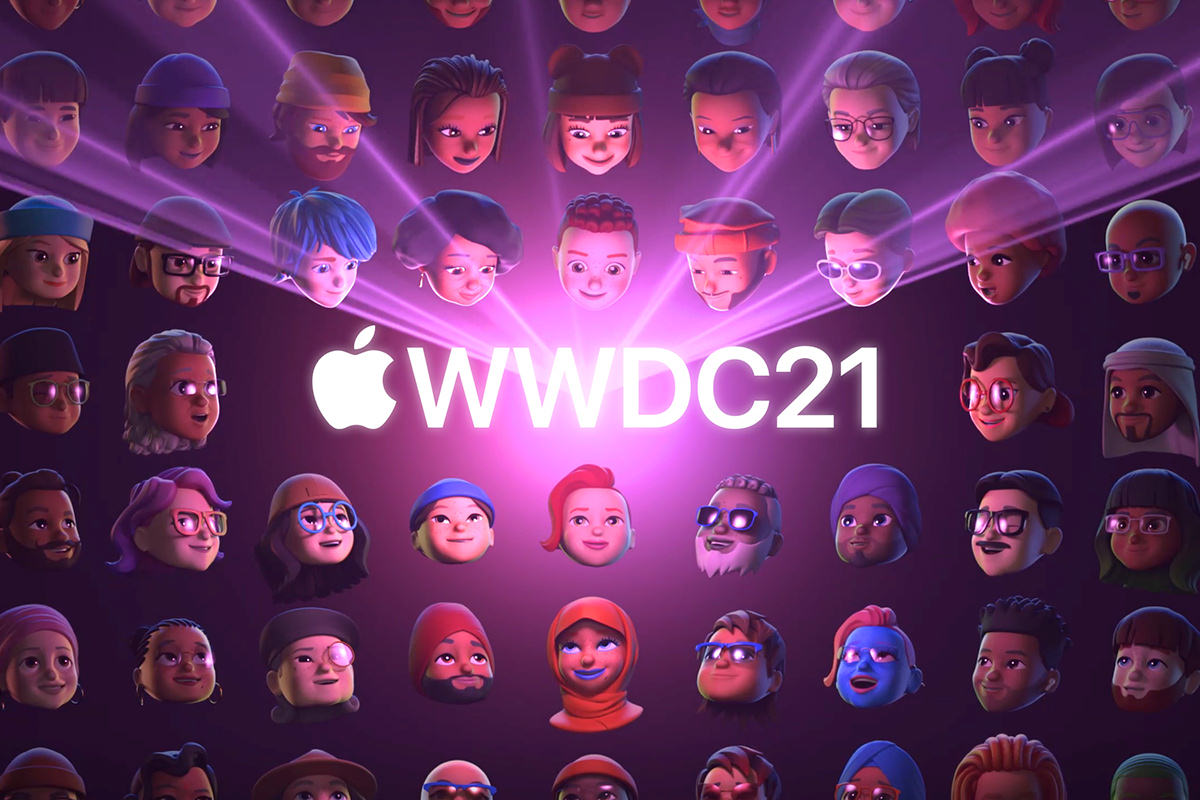 • Spatial Audio FaceTime! Now when you are in a multi-person FaceTime session, the audio will take advantage of the Spatial Audio feature of some headphone devices (like AirPods Pro) and give you the illusion that different people are in different areas of the room. I think this will be one of those "you have to experience it to get it" things, because right now I don't see how this is all that useful. It's a gimmick that feels like it wouldn't make a FaceTime call any better.

• Voice Isolation! On the other hand, the new "voice isolation" feature feels like it would be highly beneficial. It effectively cancels out ambient noise so you can be heard easier in a noisy environment. No clue how well this will work in the Real World, but it certainly seems like a technology that's worth a shot, given the example they show in the keynote of a woman on a FaceTime call while somebody is using a leaf blower in the background.

• Wide Spectrum Audio! The opposite of Voice Isolation, this mode will pick up as much audio information as it can sense and relay that... like when you are at a piano recital, which is the example they used. I can see this being a welcome technology for people who do stuff like that, but it will likely have very little use for me.

• Grid View! This seems pretty superficial. You're talking to people in a grid? Yeah, that's the way online conversations work. Did Apple suddenly discover Zoom or something?
My guess is that Apple is just trying to compete with the juggernaut which is Zoom.

• Portrait Mode! Turn your iPhone sideways and you'll be FaceTiming in "Portrait Mode" which seems to softens your face and blurs out the background so the people you chat with can focus on you...
This actually looks highly useful, because face-to-face you don't tend to wander like you do when you're online. Nice.

• FaceTime Links! And Facetime is now multi-platform! Android and Windows users (or any device with a compliant web browser) can join into a FaceTime conversation via a link. About damn time. Did Apple really think that iPhone users ONLY talks to other iPhone users? Typical Apple arrogance here. At least they're finally over it. This time.

• SharePlay Music! Maybe I'm misreading this... but I think it only applies if both people in FaceTime will be able to listen to music in sync with each other while on a chat?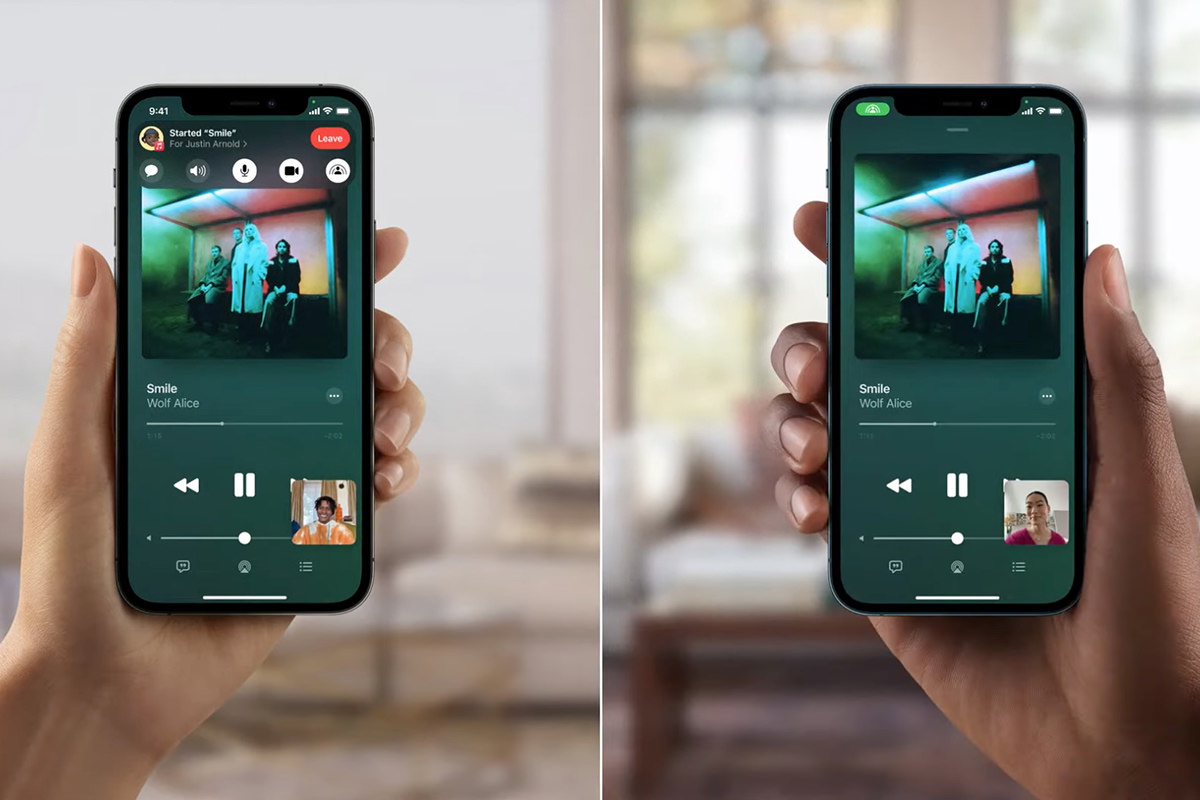 I have Amazon Music Unlimited... I wonder if that will be permitted? If different people subscribe to different services, can they all coordinate the same song across services? Music is music, so does it really matter? My guess is that they can't. At least not right now. Maybe eventually everybody will play nice together, but this IS Apple we're talking about.

• SharePlay Video! If there's one thing 2020 taught us, it's that being together while apart is essential. Not just in a pandemic. But here comes SharePlay to make things better! Well, as "better" as it can be given that nothing will ever replace face-to-face contact. But SharePlay is a very cool technology which actually does look like it will help bring people together while apart. Basically, it allows shared video experiences to happen over the internet effortlessly...
Well, depending on the service, that is. Disney+ will reportedly allow a shared experience only if both of you are subscribed to it... which makes sense. Other services may or may not have this requirement. What I want to know is whether or not I can share HOME movies with somebody via SharePlay? I dunno.

• SharePlay API! SharePlay isn't an Apple exclusive feature, it's an API which all developers can integrate into their apps. Apple has demonstrated how you can share your screen while in other apps... and even how you can chat via text instead of voice if you're trying to watch a show together (via Picture-In-Picture)...
Now THIS interests me, because I already do this with friends. If more companies make shared experiences easier, then it's going to be more beneficial to everybody who wants to stay in contact while apart.

• SharePlay AppleTV! Okay... here's where things are getting exciting. Being able to cast the shared video to your television while chatting or texting on your iOS device or macOS device is exactly what I want...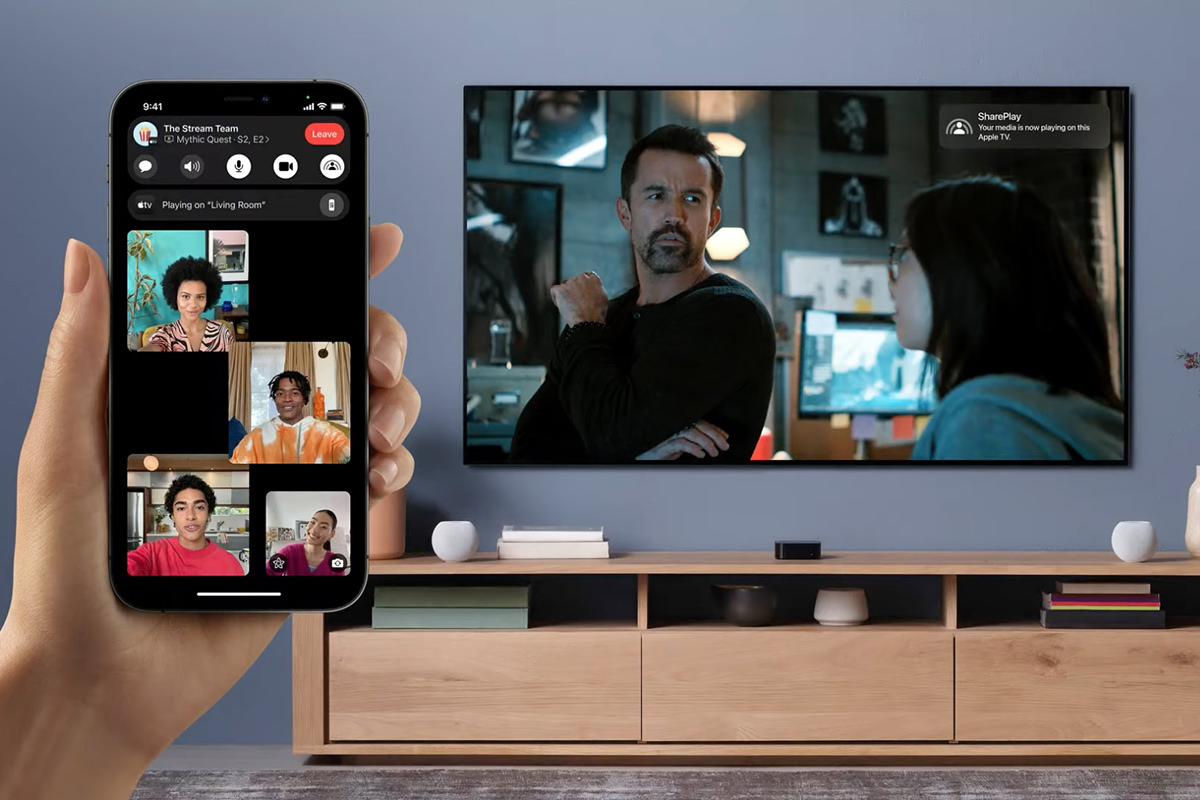 You'll even be able to watch TikTok together!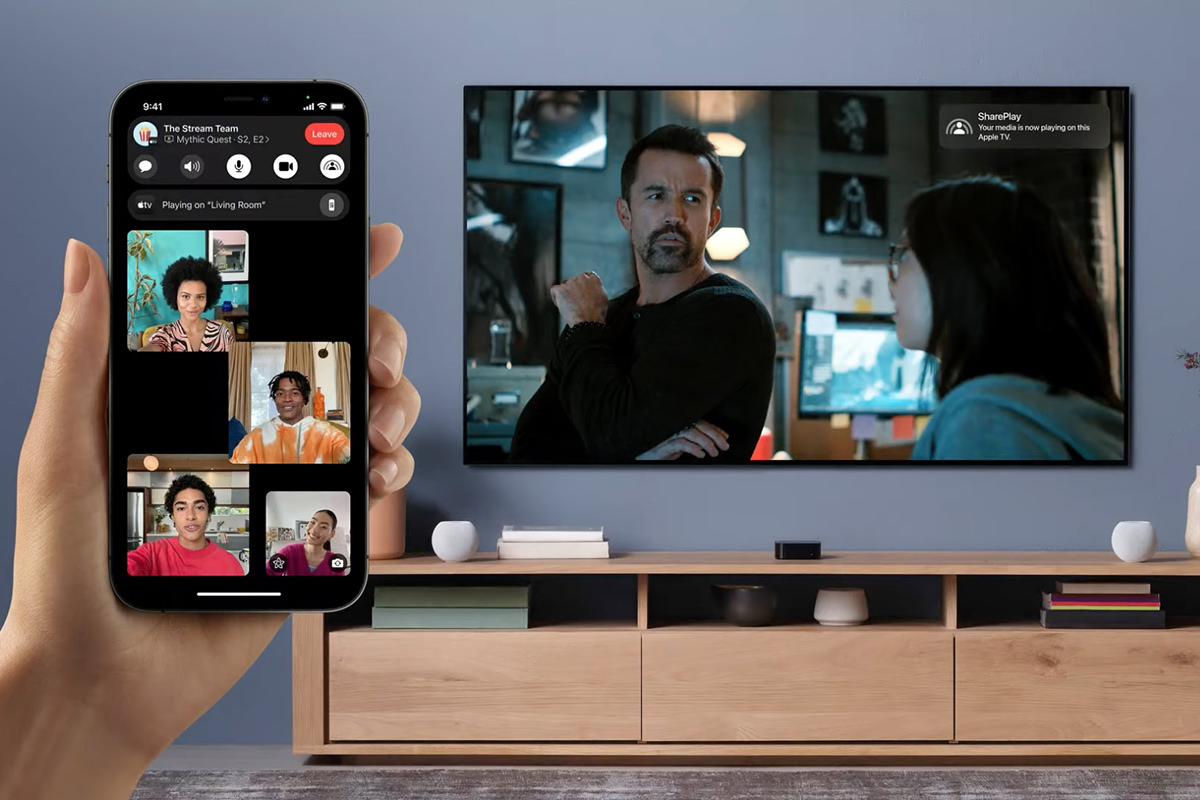 Please, please, PLEASE let Plex integrate this into their apps! And please, please, PLEASE let Windows and Android integrate it into their products too!

• SharePlay Screen Sharing! I have questions. "ScreenPlay Sharing" allows you to share your video screen, which is not new technology... but Apple sure is making it easier. The issue is refresh rate. Will it stream your screen fast enough to watch videos? I dunno. But one thing's for sure,
It will be interesting to see if Google, Microsoft, Facebook, and others work SharePlay into their products so everybody can participate. I guess that's on them.

• Messages! New features being added to Messages is cool, but hardly revolutionary. Oh look... picture sharing is prettier and easier to swipe through!
Wheeeee. The new "Shared With You" feature in Messages, which curates links and such for viewing at a later time, isn't so superficial. And when you pick up on them later (in their respective apps like News, Photos, Music, and such), there's a link back to the message thread so you can continue the conversation. Now that's helpful. As is pinning a text. Thanks, Apple!

• Focus! I get it... your iPhone is a constant distraction... but do we really need to have Apple monitor all of it for us? I just go into Do Not Disturb. Granted, having Apple trying to figure out what's important or not based on your preferences is kinda a game-changer, but allowing people to break through when something is horribly urgent is a definite game-changer. At least it is if I am understanding it correctly. If I can tell iPhone that I always want somebody to break through my Do Not Disturb because they are Just That Important? Yes please!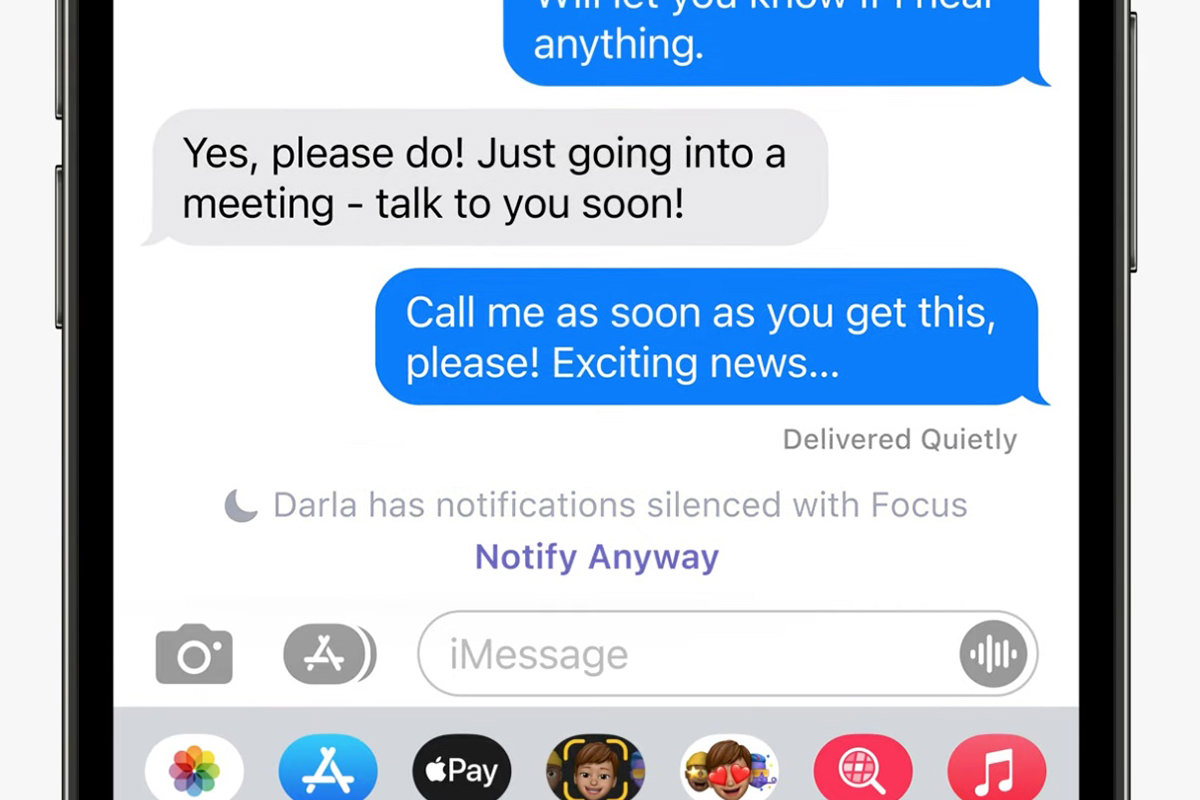 I never stop working. If I just ignored people while I am working, I'd never hear from anybody. But perhaps Apple trying to prioritized can change that? Worth a shot... just CHOOSE YOUR FOCUS...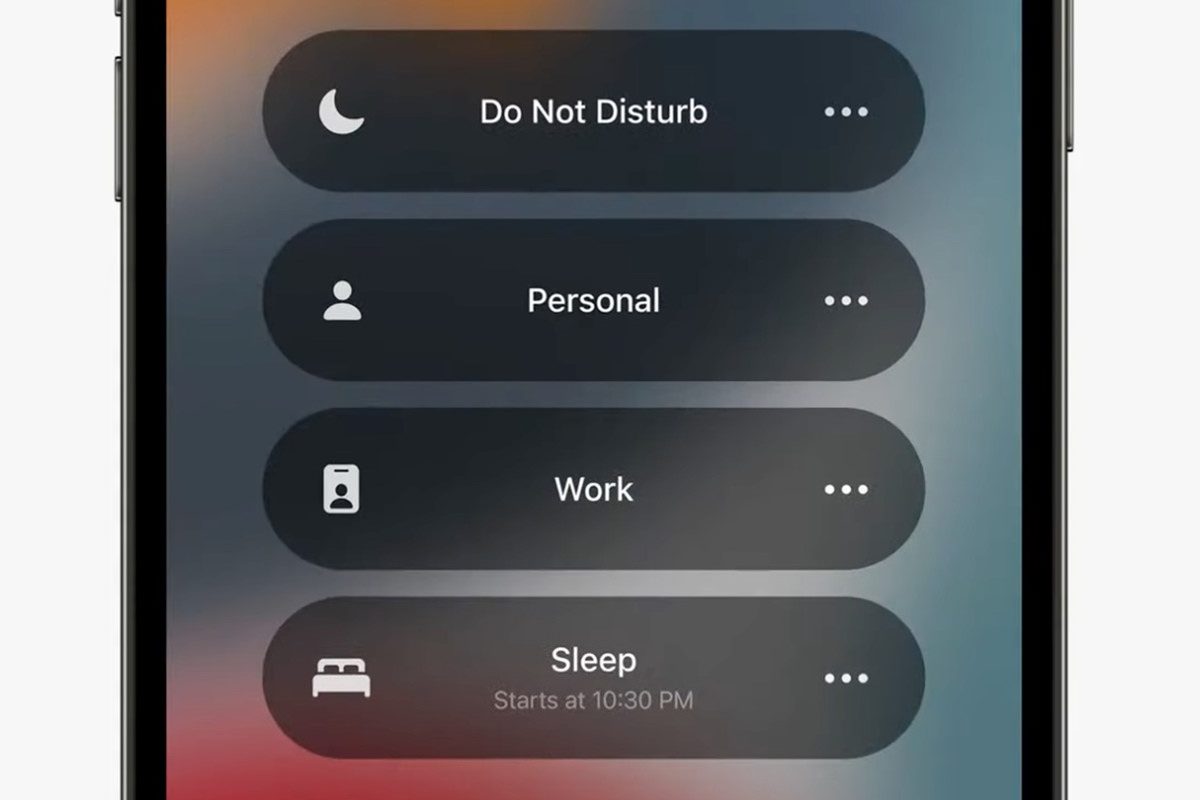 No idea if this will work for me. But maybe? It looks highly customizable, so I'd like to think it can!

• Intelligence! I am all for my phone and computer being smarter and helping me more. Apple is doubling down with Artificial Intelligence by giving us... Intelligence? Alrighty then. I was hooked on the idea with Craig's first demo of "LiveText"... YOU CAN SELECT TEXT IN PHOTOS NOW?!? SERIOUSLY?!? ZOMG!!!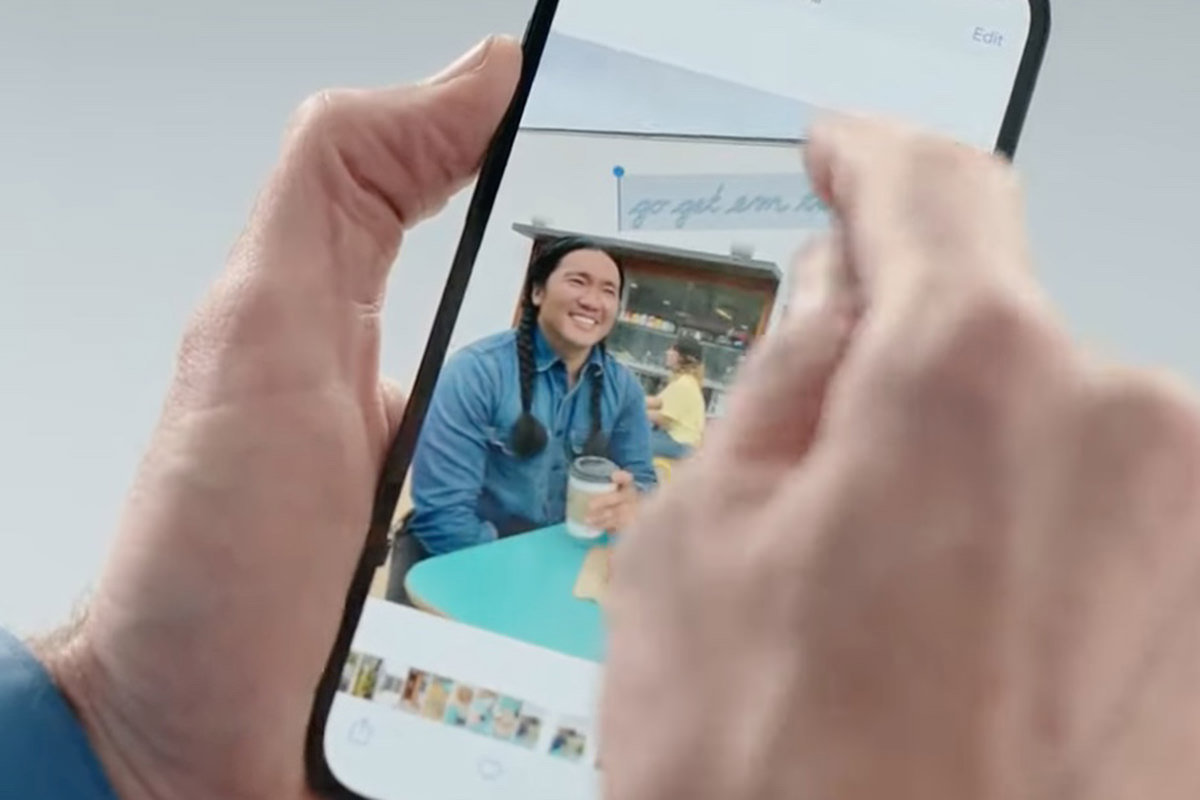 And "Intelligence" will allow a lookup of the highlighted text so you can get results on searches for that term. Highlight the name of a restaurant? BOOM! There it is. Holy crap!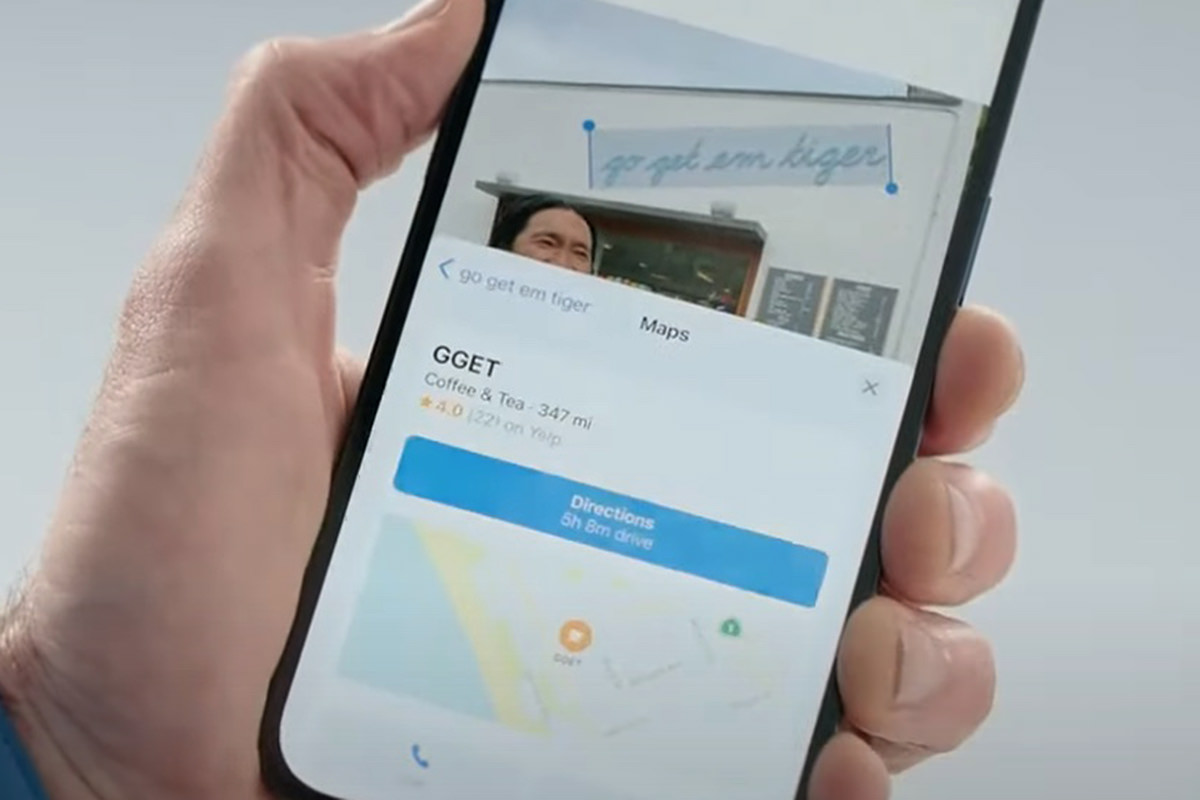 Phone numbers are an obvious use... just click on it and choose "dial"...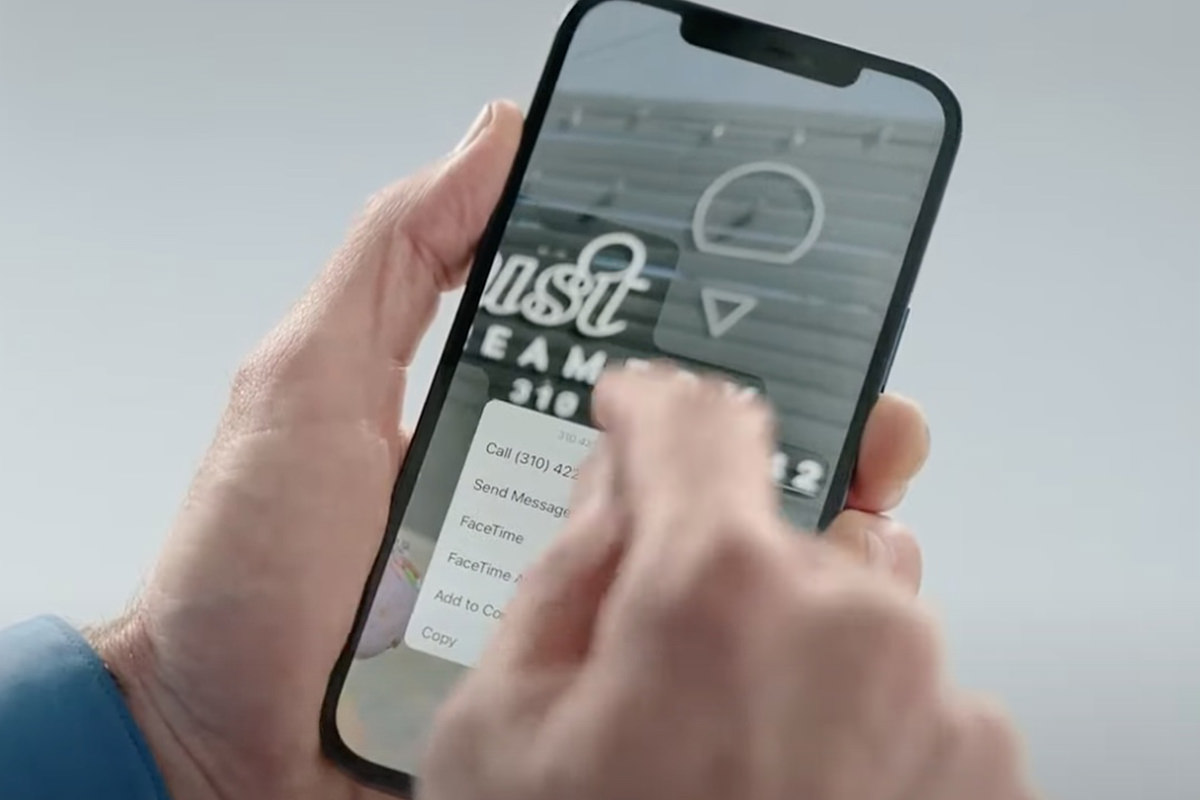 AND IT RECOGNIZES EIGHT LANGUAGES?!? DOES THIS MEAN TRANSLATION WITHOUT HAVING TO GO THROUGH GOOGLE TRANSLATE?!?!?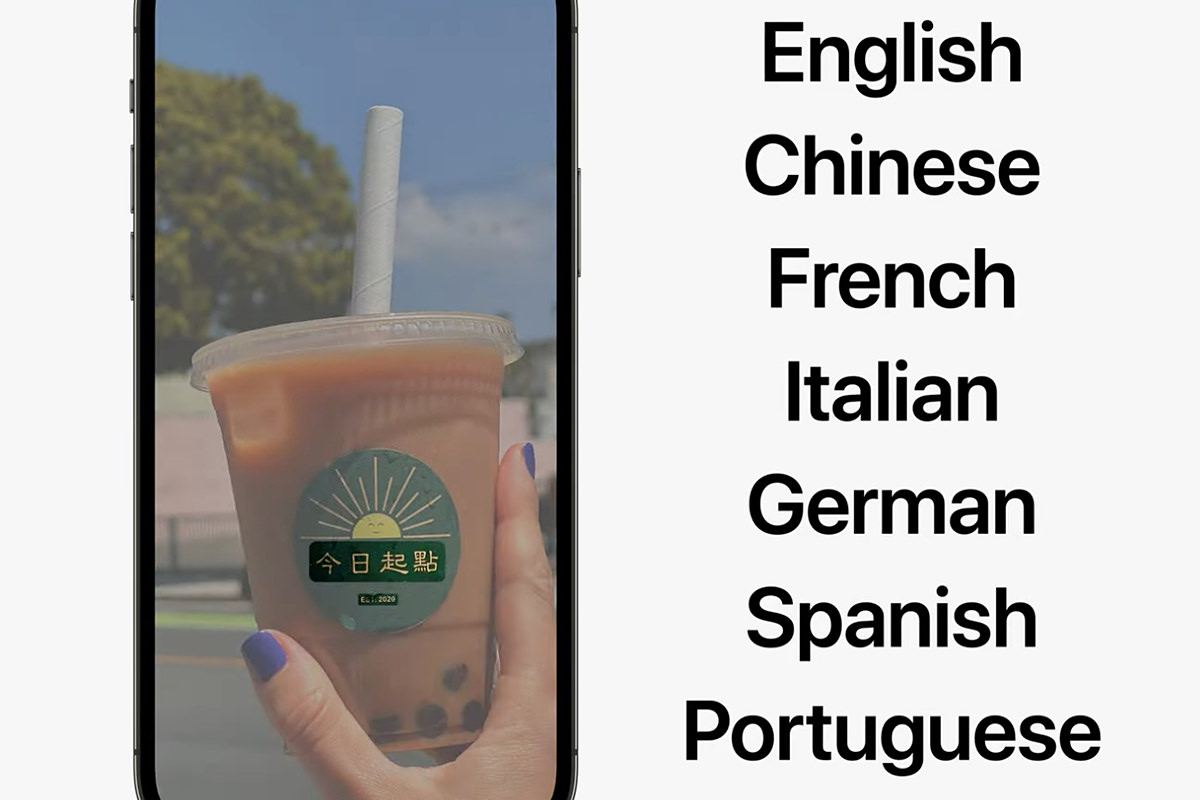 And it's not just text... "Intelligence" can also recognize objects, like pets, books, flowers, art, and landmarks...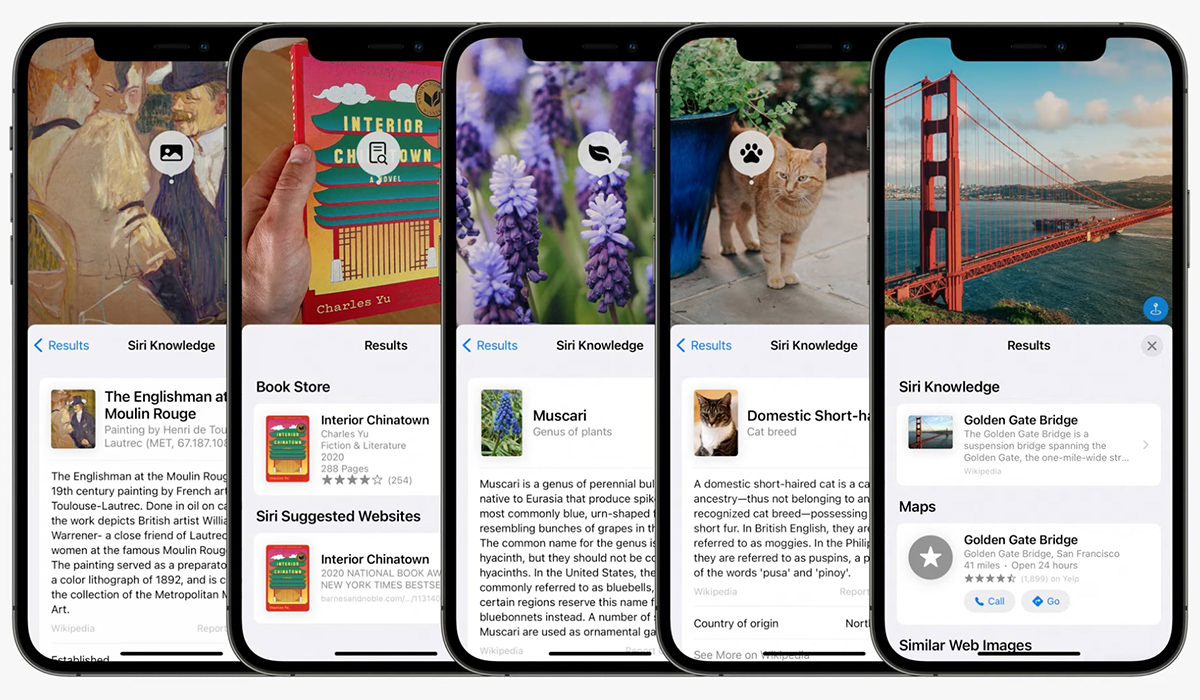 Now THAT'S awesome.

• Spotlight! Apple's answer to search, "Spotlight," always seemed to be a distraction... and now Apple is adding more distractions. Maybe I'm not using it right?

• Photos Memories! Being able to create smart "Memory Albums" seems like a great idea but, once again, requires Apple Music in order to use it to its full potential. I'm with Amazon Music Unlimited, so...

• Wallet! Now, I absolutely love, love, love Apple Wallet. Especially its integration with my Apple Watch. I don't even take my phone out of my pocket when paying for stuff at the store any more. I just double-click my watch and it's done. The fact that Apple is adding even more capabilities to Wallet is perfectly fine by me! Credit cards, transit cards, and park passes... that's great!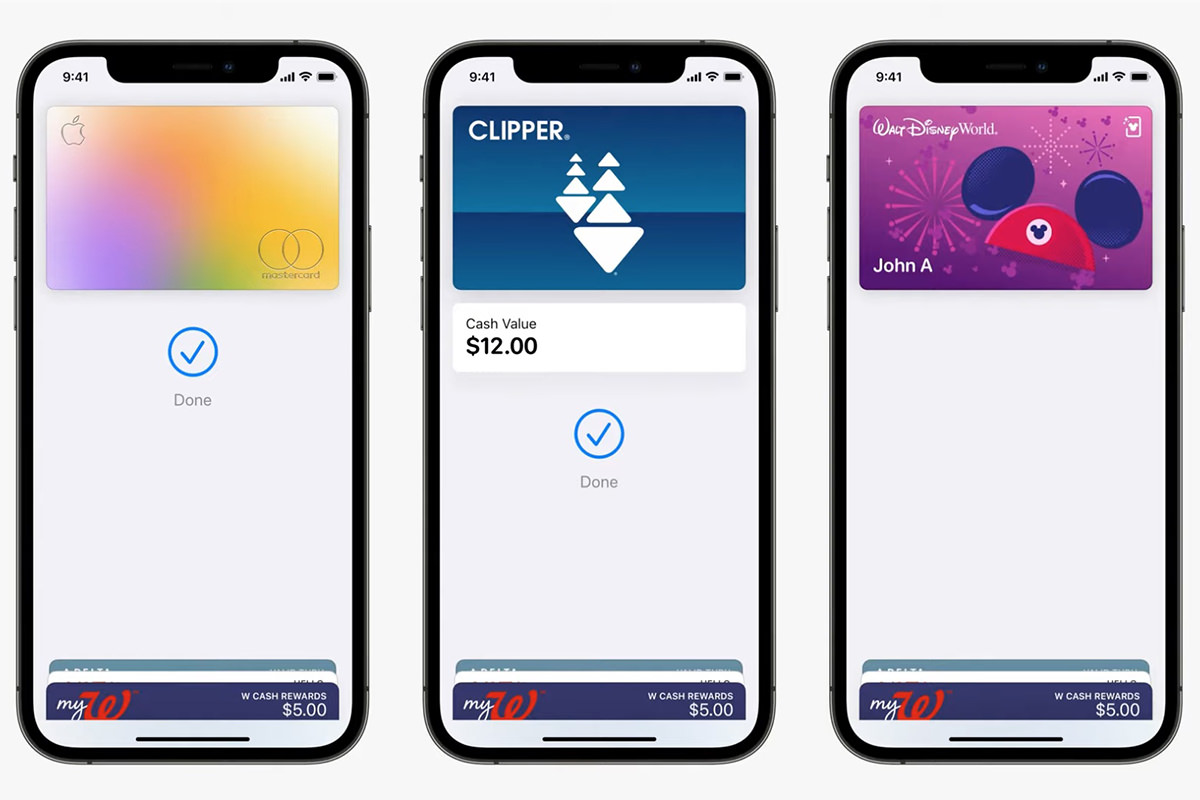 Adding keys to wallet would be great... if I had a car that supported it. But now they're adding the ability for other keys... like a house key... to be added as well. My electronic locks are by Schlage, which are utter shit, so I'm guessing they won't support this. They can't even bother to update their damn app so that it's bug-free!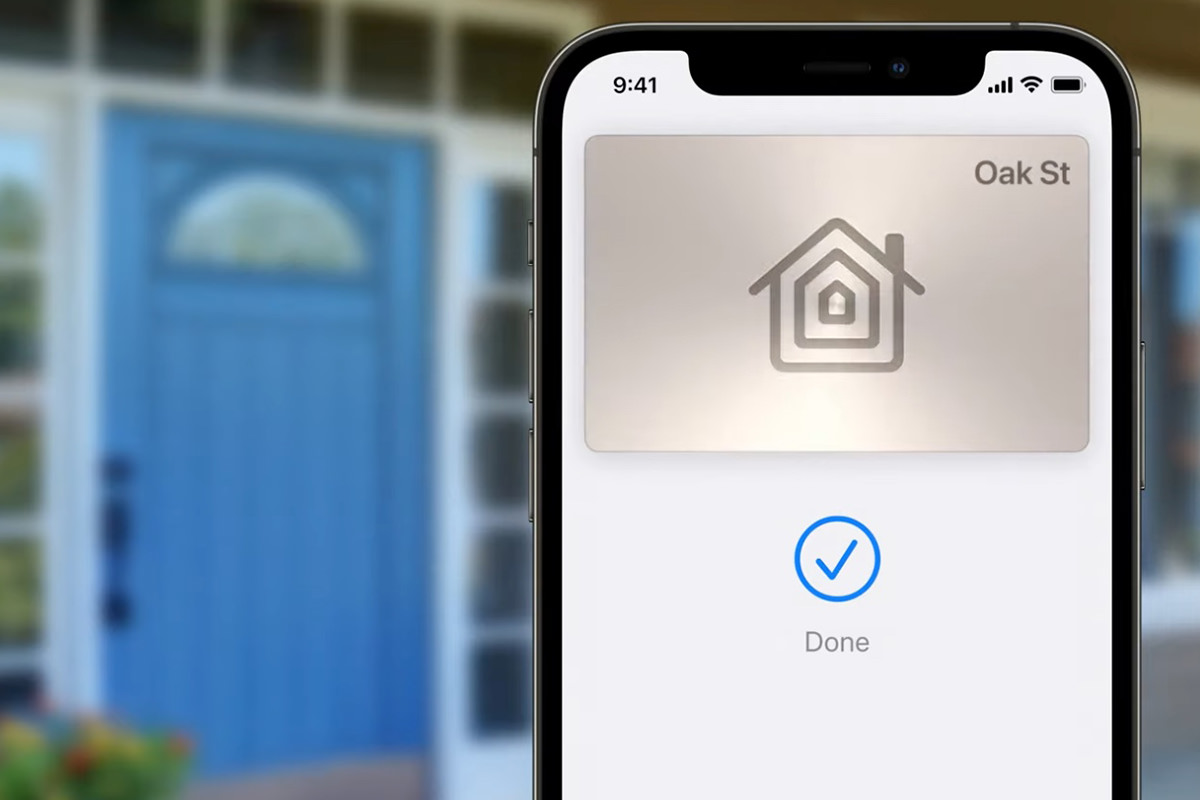 Room keys uploading to your phone before you even arrive so you can just walk to your room is very cool, so long as you're staying in one which supports it...
BUT HERE'S THE INTERESTING ONE... YOUR DRIVER'S LICENSE ON YOUR PHONE?!?!
Alas, I live in Washington State which is always slow on the uptake. We still don't have Real ID compliant licenses. And our DOT website still uses phrases like "Disabled Parking" instead of "Accessible Parking" so who knows if I'll ever be able to take advantage of it.

• Weather! Oh look. They made the Apple Weather app prettier.

• Maps! I use Google Maps because I find them more complete and Waze because their traffic routing can't be beat... but Apple Maps is SO pretty that I may try and switch. Again. Just look at the gorgeous new renderings they are adding...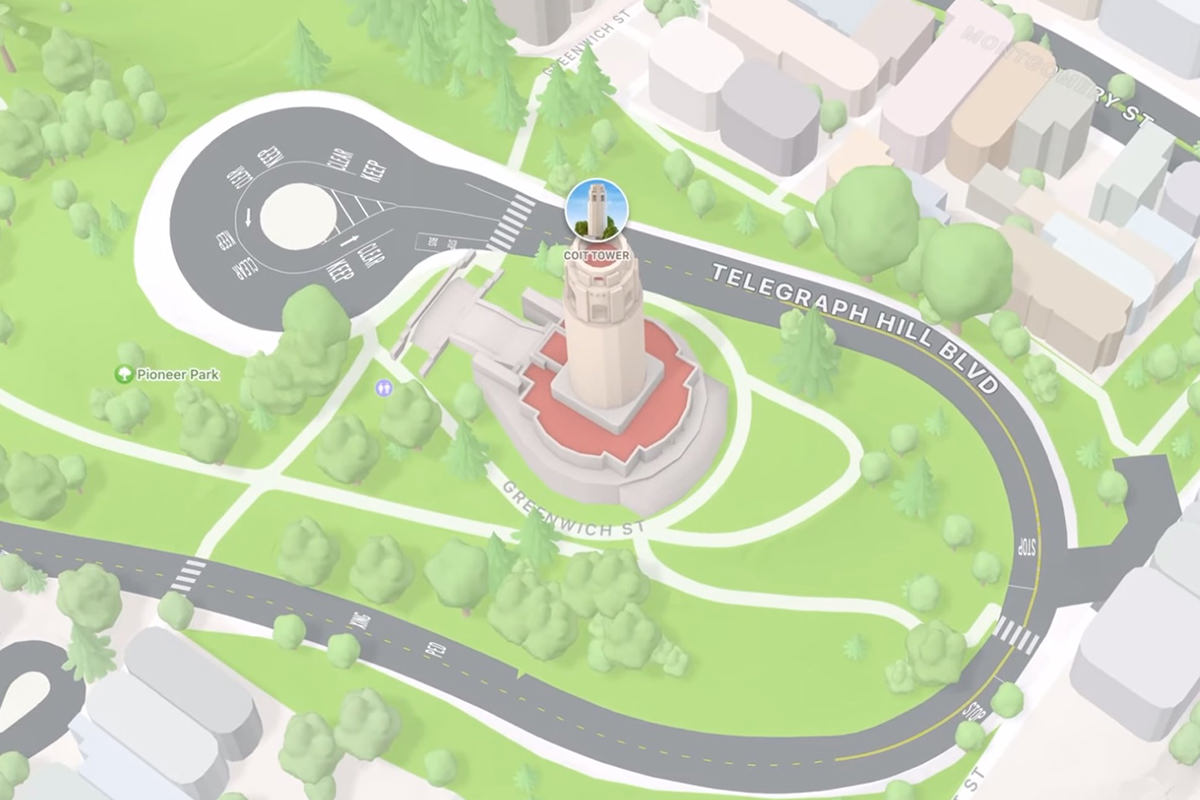 IT EVEN SWITCHES FROM DAY TO NIGHT MODE! GAAAAH!!! So pretty...
Of course, it's only as useful as it's completeness... which I'm guessing is only for the major cities. I hope they really push forward on including ALL cities, because the renderings of lanes, intersection complexities, and overpasses is just too smart...
I dunno. It will be tough to give up Waze, but Apple seems to be really innovating. Like when you're in a city that has its building mapped. You just scan the area and Apple Maps will tell you exactly where you are in Augmented Reality...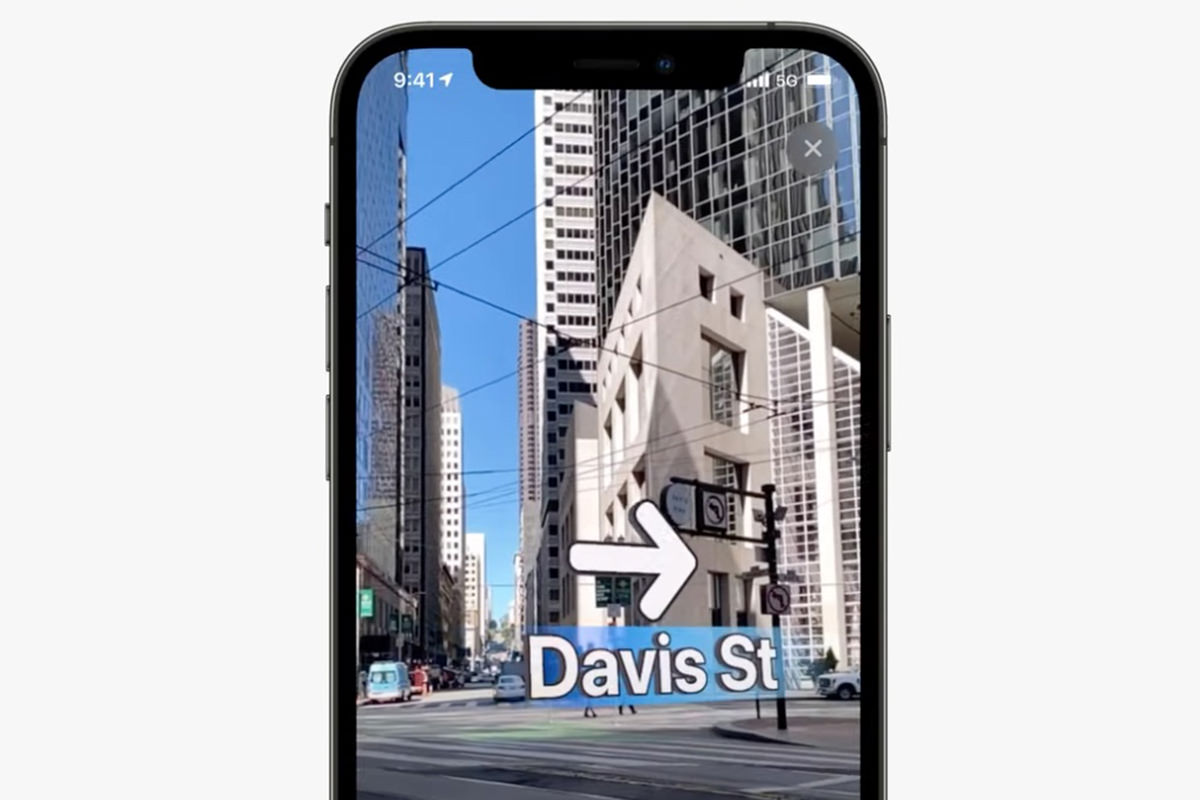 Phenomenal. IF you're in London, Los Angeles, New York, Philadelphia, San Diego, San Francisco, or Washington DC.

• Audio! Apple is REALLY making AirPods a compelling purchase. First with spatial audio, and now with focused listening for people with hearing difficulties... and even a way to modify what is being heard to make AirPods better than a hearing aid!
But the news that grabbed my attention? AirPods will now be on Apple's Find My Network service! You can even have them chirp to help you find them...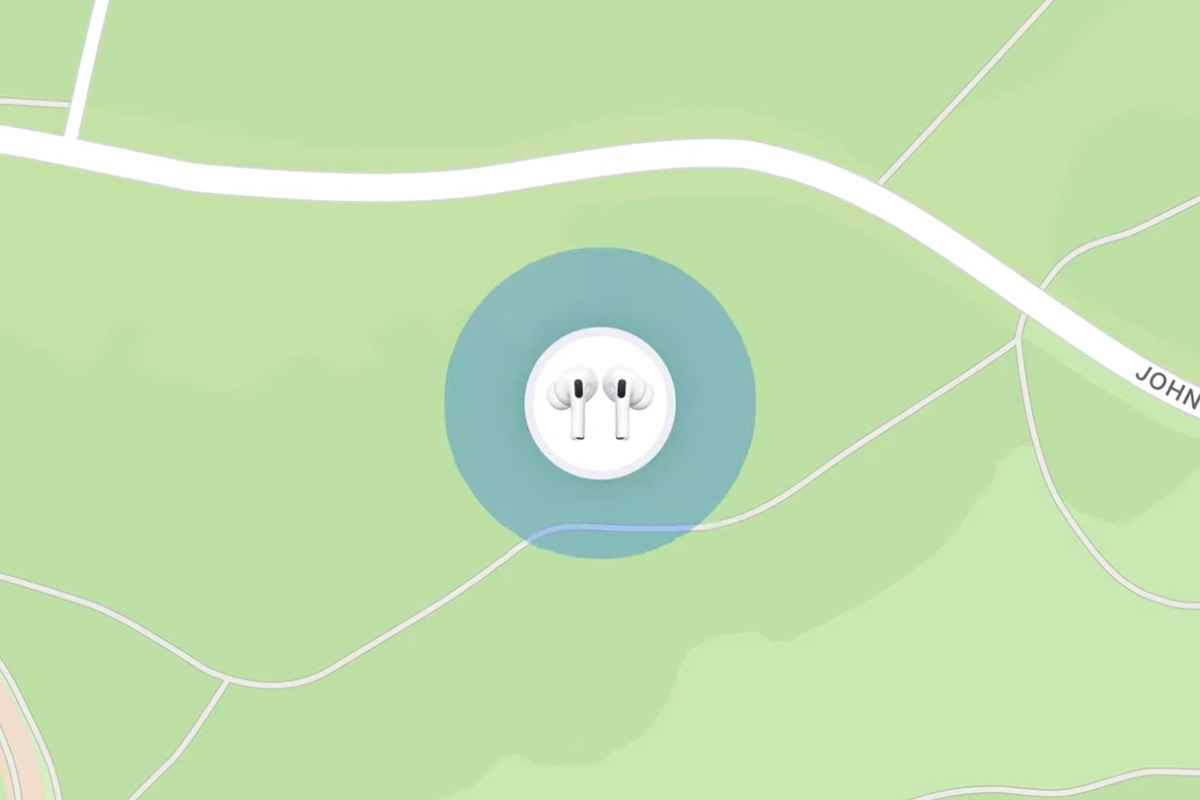 And the separation alerts, which let you know if you are leaving your AirPods behind is something that should be including on Apple's AirTag products. In other news... currently Apple's killer "Spatial Audio" feature is only available on iOS, but Apple is bringing it to AppleTV, which will be nice since those are the places I mostly watch TV and movies. It's also available to M1 Macs, which leaves me out. Oh well.

• iPadOS! Ever since Apple spun off iPad from iOS, the experience just keeps getting better and better. Now they're adding old iOS features... and adding even more cool iPad exclusive features... very few of which I'll likely remember! I need to use my iPad more often so I can remember this stuff! Craig says that multitasking has been made easier, and the demo by the iPad guy looks like maybe it's more intuitive than it is now? So maybe there's hope for me yet!

• Oh Siri! Apple is kinda an industry leader when it comes to privacy. Though I think they fall short in so any areas, I like that they're at least trying. And their latest iOS 15 innovation is addressing a major concern I have with Alexa... having everything I say go out onto the internet. In the next iOS, Siri will start processing more and more of what you say locally... not on the internet... which makes it more secure and also faster.

• iCloud! Apple's iCloud is somthing I love to hate. Yes, I love how it can sync all my bookmarks and passwords and all that... but the fact that it's not consistent in how it works... or wheter it works is frustrating as hell. Apple is now adding features to their iCloud Service (I pay $2.99 a month, I think?) which may or may not work as advertised. I am dubious. One is a "trusted contact" who won't have access to your account, but can receive a passcode if you're locked out of your phone so you can call them to get it. Nice. Apple is also adding Digital Legacy for when you die. Once dead, you can have a trusted contact access your stuff. I'm not sure how nice this is, but I like the idea of it, so I guess I'll look into it.

• iCloud+! Since Apple now makes more on the services they offer than the computers they sell, it's only smart of them to offer more services to sell. An upgraded iCloud offering is an obvious way to go. Fortunately for me, the new features are added at no additional cost. And they are compelling...
Private Relay. Welp, this will have advertising tracking companies shitting a brick. Enable this, and your traffic is relayed through random relays that hide who you are. EXCEPT... there are unethical, shitty companies LIKE CBS AND THEIR CRAP PARAMOUNT PLUS STREAMING SERVICE, which demand that you let them track you AND WON'T WORK IF YOU REFUSE... despite the fact that you are PAYING for the service! They'll take your money, but won't provide the service? Asshole piece of shit mother-fuckers.
Hide My Email. Generates a random email forwarding address for everything you sign up for and is built into Mail and Safari.
HomeKit Video This one is interesting. If you have a HomeKit compatible camera, you can link it to your Cloud account for review. I have Nest Cameras, which you have to pay Google to review footage. It seems unlikely that they would give up that money, so I think they only way they'd allow it is if you pay for their Nest Aware service. IF they allow it at all which, let's face it, is unlikely. Bastards. I paid for the damn cameras, I shouldn't be forced to pay to view the footage on their shitty web app and shitty iPhone app. But that's where we are with tech today.

• Health! Yeah... it's all cool being able to more easily and automatically share your health data with your doctor and receive health information from your doctor electronically... but, again, it's only useful if your health provider will use it! Mine doesn't. So this is all useless to me. Pity.

• Watch! Thanks to the third-party AutoSleep app, my Apple Watch is a favorite piece of tech I own. Once I managed to get used to wearing a watch, I don't know how I managed without it. Paying via ApplePay on my watch is awesome. I don't know about this new "Mindfulness" hippy-dippy crap... because I fond it annoying rather than helpful... but some people might like it.

• HomeShit! I absolutely HATE HomeKit. Apple fucked it up SO bad. It's unreliable. It's made complicated from being overly-simplified. And it doesn't work with most smart home devices, so what they fuck good is it? And since the new features are tied to HomePod... a product I fucking hate with every fiber of my being... I honestly don't give a crap. Maybe one day Apple will understand that OTHER TECH COMPANIES FUCKING EXIST and try harder to work with more of them. Apple says that they are a part of a new tech alliance called "Matter" but forgive me if I'm dubious about that working out. I'll sit here and hold my breath.

• Continuity! Being able to hand-off from your iPhone to your MacBook to your iMac seamlessly is incredible. That Apple knows this and is working to make it even more functional makes me very happy. I mean, check this out... set your iPad next to your Mac... AND THE TOUCHPAD WILL CONNECT AUTOMATICALLY AND ALLOW YOU TO DRAG AND DROP BETWEEN THEM! ZOMFG!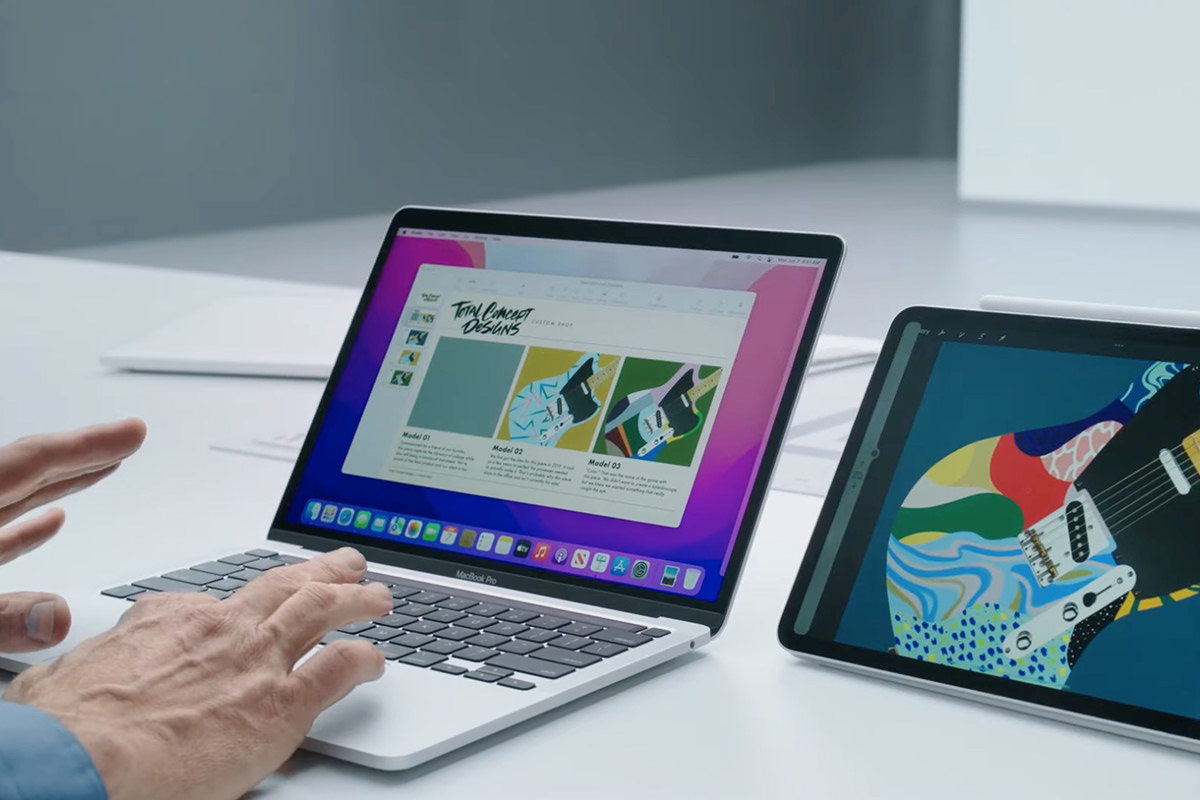 Craig says "How cool is that?" then proceeds to show drag-and-drop between the two and I literally shouted back at my computer "SO FUCKING COOL, CRAIG!!" Because it is. And then because Craig isn't satisfied with me talking back to him like that... HE ADDS AN IMAC TO THE MIX AND IS USING THE MACBOOK TRACKPAD TO CONTROL ALL THREE LIKE A BOSS!!!
Continuity is a technology that Apple undersells... I absolutely love the Mac ecosystem because of exactly stuff like this.

• AirPlay to Mac! I send video from my iPhone to my AppleTV from time to time. Apple's now allowing you to send iPhone and iPad video to your Mac. Nice.

• Shortcuts! Apple's "Automator" scripting language is something profoundly useful if you have the patience to learn how to use it. Apple is making that easier by bringing iPhone "Shortcuts" to the Mac. And it integrates with "Automator" so you lose nothing. SMART AND MUCH APPRECIATED!

• Safari! Oh God. Apple is "simplifying" again... which usually shits all over the user experience. I am still fucking LIVID that Apple "simplified" Mail by taking away your ability to select from different mail servers AS YOU COMPOSE an email. This is a feature I used DAILY and... poof... just like that, Apple complicates something that used to be easy by "simplifying." Well here's an idea Apple, LET THE USER FUCKING CHOOSE IF THEY WANT SOMTHING "CLUTTERING" UP THE INTERFACE! Because what you consider "clutter" may just be the thing that somebody needs, relies on, and will miss badly if you take it the fuck away. God. These are the things I positively loathe about Apple. "Simplification" is just coded Apple-speak for "not pretty" and they need to get the fuck over themselves. New Safari "streamlining" looks prettier... but, again, in looking at it I have to wonder if it's going to force me to switch to Google Chrome because I don't want simple I want useful.

• Programming! I haven't written an app in years. But boy do these new Apple Developer Tools look awesome (Xcode Cloud is about as cool as it gets). I also love that Apple is trying to level the playing field by making programming concepts and practice more accessible to everybody with Swift... and will now allow apps to be developed on iPad! Sweet.

• The End! And that was the end of that. Another WWDC Kenote in the bag. All-in-all, this is some really amazing steps forward that I am looking forward to. Also some maybe great things... but I'll reserve judgement until I have a chance to work with the stuff they announced this Fall.
Posted on Sunday, June 6th, 2021

STILL HACKED! I didn't have time to look at my WordPress install last night and this afternoon I've developed quite the headache. But fear not, dear reader, I will hack out my bullets this fine Sunday anyway, and hope that I can post them one of these days... because an all new Bullet Sunday starts... now soon...

• SHARRRRRRK! Discovery has announced that Shark Week begins July 11th this year! GO SHARKS!
P.S. Did you know that sharks predate trees on planet earth? It's true!

• It Burns! <sarcasm> Color me shocked </sarcasm>... CDC loosened mask guidance to encourage vaccination—it failed spectacularly. So stupid.

• It's Not Hard to Learn If You're Already Doing It! A-fucking-men to that...
Our preferred pronouns are just like remembering an honorific. Like "Doctor" or "Professor" or "Arch-Duke," and it's such a small thing to learn them. We do things to be courteous to others all the time, so why is this such a difficult concept to embrace for some people? You don't have to agree with it... just be fucking polite about it... because it's not your life... it's their life. Ooh! Look! I just did it and I didn't even think about it! So miss me with your bullshit excuses and just be kind to your fellow humans. That's the only way we're all going to make it.

• Fly the Friendly Skies! It's almost as if flight attendants should all be armed with tasers and have a zero-tolerance policy for your bullshit (like with this piece of shit and her bullshit right here). Start spouting off about your "right" to not wear a mask... tasered. Start being a disorderly piece of shit... tasered. Be a pile of garbage towards the cabin crew and try to assault them when they're just trying to do their job... tasered. If potential problems with these assholes were immediately dismissed with a nice tasering, the sky would be a safer, more friendly place for both passengers and crew. Nobody is forcing you to fly, AND THE CABIN CREW DOESN'T SET POLICY... THEY JUST HAVE TO ENFORCE IT! So if you're going to fly then you have to follow the rules in place and not be an abusive dick. Or else... tasered...

• Cancellation Station! Netflix has canceled Jupiter's Legacy and I'm like ORYL?!? I may die of unshock. They took what could have been a fantastic show and took a huge shit on it BY NOT FOLLOWING THE COMIC BOOK IT WAS BASED ON. Had they just used the original comic book series as a script we could have had something epic. BUT NOOOOOOO! What a waste. My thoughts on this turd of a series are here.

• Texas! Look, I'm pro-Second-Ammendment and all, but what happened to the days where the NRA was a gun safety organization? Before I was allowed to shoot a gun, I had to take classes and learn about responsible ownership. Just like owning a car, where you need training and a license, guns can kill people... so that should be the bare minimum, right? Not in Texas. Now they've got this absurd "Constitutional Carry" legislation in play which allows people in the state to buy a gun without license or training. You know... Texas... where a woman tried to shoot a puppy and ended up shooting her kid instead...
God what a dumbfuck asshole. This is just more ammunition for the anti-gun lobby, so great job there, moron. I hope the kid is okay.

And there's all my Sunday Bullets that may never be seen. Stupid hackers.
Posted on Saturday, June 5th, 2021

Still hacked.
I honestly don't understand how this stuff happens. Apprently there was a vulnerability somewhere that my protection plugin didn't catch. It only alerted me to the fact that files had changed, and when I look at the source code, I see it there... I just don't know where it's being injected yet.
Reeeeealy hope I don't have to restore from backup.
This will be the look on my face if I have to do a restore from backup...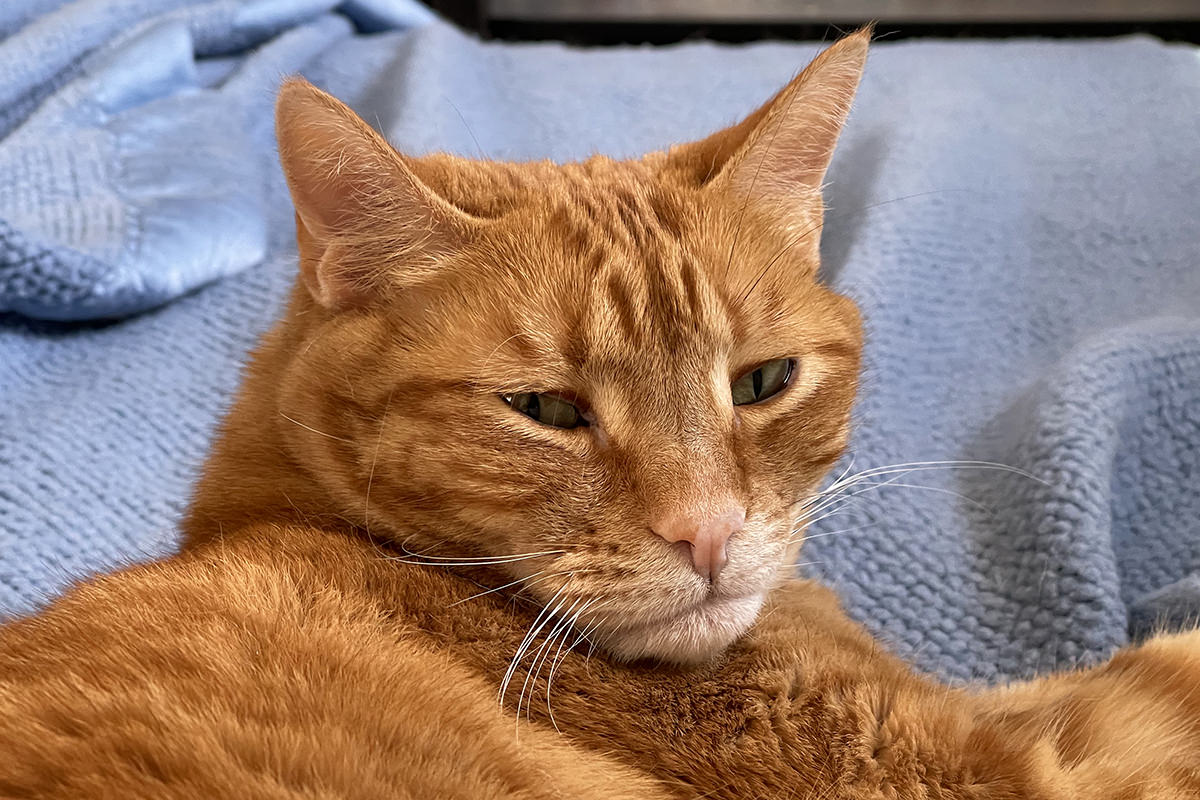 It's Caturday, after all.
Posted on Friday, June 4th, 2021

Welp... nobody will see this because I've had to put my blog into "static mode" after being hacked (not for content, they just injected code into my installation). Thankfully I have a file-change-plugin going on that let's me know these things. Here's hoping that I can get this figured out tonight. Sorry you can't comment, faithful blog reader! :-(
Posted on Thursday, June 3rd, 2021

Marvel Studios dropped a new trailer for Black Widow today. As one would expect, it looks glorious. Since the character doesn't have super-powers or massive custom gear (like a Batmobile) or setting (like a Batcave) it would have been so very easy for the studio to cheap out and give Black Widow a budget movie... but they didn't do that. Wisely, they stuck to formula by investing the money to give her a spectacular action flick that looks every bit as awesome as the movies other Marvel characters have been getting...
And bravo to that, because Black Widow has been carrying other movies all this time without complaint, and she frickin' deserves to have a movie of her own that will measure up.
Fortunately, the film will be available to Disney+ subscribers upon release for a "premium access fee" so I don't have to go to a theater to see it... because I'm not quite ready for that. I will happily pay an early fee to see the movie in the safety of my own home. It would be nice if the early access fee included a digital copy of the movie when it eventually gets released for sale... but that doesn't seem to be the way it works, so I'll undoubtedly be buying it on iTunes as well.
Money well-spent if I watch it even half as many times as I've watched all my other Marvel Studio movies.
The next movie on Marvel's slate is Shang-Chi And The Legend Of The Ten Rings... another flick I'm dying to see (seriously, the cast is to die for). I don't think that this one will have simultaneous releases for home video and theaters like Black Widow. So I guess we'll find out come September 3 if I'm dying enough to go to a movie theater. If not then, maybe for Eternals in November or Spider-Man: No Way Home in December? It's tough to say. Personally, I'd love to never have to step into a movie theater ever again. As I've said many times now, I detest the experience of it all because people are shitty. But I know that movie studios have to recoup their investment somehow. These are not cheap movies to make.
In other Marvel Studio news... genius filmmaker Taika Waititi announced that Thor: Love and Thunder has wrapped filming and will now go into post-production for special effects and stuff. Which apparently takes a minute, because it's not due to be released until May 6, 2022! If any movie is going to get me back in theaters kicking-and-screaming, it would be this one. Thor: Ragnarok is easily in the running to be my favorite Marvel movie, so seeing it immediately regardless or where and how is a no-brainer.
Even if they did miss the opportunity to title it Thor 4: More Thor.
Posted on Wednesday, June 2nd, 2021

It's getting to the point that I don't want to drive any more.
Because every time... whether it's five minutes to work or two hours over the mountains... people are driving like psychotic assholes. They are so aggressive and awful that driving has become an overwhelmingly stressful chore.
Take four-way stops, for example. There are two in my small town I use regularly. In increasing frequency, people are not waiting their turns. They roll right through the stop because they don't want to wait for you to come to a complete stop... as you are legally required to do.
A ten-minute drive to the grocery store will easily result in somebody cutting me off. An asshole revving their engine behind me while I wait for somebody to cross the street. Some jerk recklessly racing around me in the parking lot. And an idiot running a stop sign. And this is not some random event that happens every once in a while, it's every damn time!
On the way back from the Seattle-side of the mountains yesterday, there was a car ahead of me bouncing between 45mph and 55mph on a single-lane 60mph highway. As you can imagine, this is frustrating, so the minute there's passing lane, I went to go past him. AT WHICH TIME HE STARTS DRIVING 70MPH!! Then, the minuite the passing lane disappears, he's right back down below the speed limit. Which is to say that he was intentionally not allowing cars to pass him. He got off on the idea that he was blocking people. I waited for a straight-away where passing was permitted but, you guessed it, he sped up the minute I sped up and put on my turn signal to go around him.
Finally I couldn't take it any more. The next time a passing lane opened up, I floored it and did not give a shit. But here's the thing... he didn't move to the right lane. He stayed in the passing lane as cars were trying to pass him. We had to pass on the right! And of course he sped up so that only people willing to temporarily go 75mph could pass him.
Assholes like this should not be allowed to drive.
Hell, they shouldn't be allowed to live! This kind of intentional asshole driving should be punishable by death, because it's people like that who cause fatal accidents with their aggressive, idiotic bullshit.
It's a shame I don't want to drive any more because I've always been such a good driver.
Scratch that. I am an exemplary driver.
Never caused an accident. Have never come close to causing an accident. The one accident I've been in was when I was stopped at a light and a driver trying to escape the police RAN INTO ME. I've driven in 47 states. I've driven in Japan, Germany, the Netherlands, the UK, Austria, Spain, Italy, France, and Mexico without incident. I'VE DRIVEN IN DETROIT AND SURVIVED! I've had only two tickets in 38 years of driving... BOTH OF WHICH WERE BULLSHIT... but that was decades ago.
So naturally I signed up for Progressive Auto Insurance "Snapshot" program so I could save $20 every six months.
I'm sure this device which monitors your driving is great for some places... but not where I live! I am constantly being dinged for stuff that's not an actual thing, and honestly feel that this device encourages bad driving. Where I live, there are stop lights on the highway. So naturally you're going to make hard stops from time to time when a light changes and you're going 60 miles per hour! BEEP BEEP! Come up to a YIELD and don't make a complete stop... A YIELD, NOT A STOP? BEEP BEEP! Actually make a complete stop like you're supposed to? BEEP BEEP! And the beeps I get for hard stops is insane. Apparently anything less than a 2mph deceleration is considered a "hard stop," which means that you are coming up to stops way too slow and backing up traffic where lights are close together. I don't make hard stops. But I also don't make old-person-slow-stops that cause problems and accidents either. Yet... BEEP BEEP!
I kept hoping that the Snapshot device would eventually get smart about the conditions where I live, but on my 44th day of the 45 day trial I just couldn't take it any more and opted out. I don't care if it rates me a "B+" for my driving and tells me I'm doing a good job... I am not going to start driving unsafely just to avoid that fucking BEEP BEEP!
A $20 savings over six months is not worth my sanity.