Posted on Tuesday, November 16th, 2021

Last night when I got home I was all excited because I was planning on cooking rice noodles with blackened green beans in a spicy sauce and had been thinking about it all day.
So there I was getting all the ingredients out and the Sriracha fell off the counter. It's in a plastic bottle, so I just ignored it while I got everything else out.
THE CAP ON THE SRIRACHA BROKE OFF AND PLASTERED MY KITCHEN WITH A SPICY BLOODBATH OF RED SAUCE!
After 20 minutes of scrubbing down my kitchen, I was like "Meh. Guess a cheese sandwich is good."
I don't even know why I try any more. This is what my life just is now.
Then this evening as I was bending over to put dinner down for Jake and Jenny, I saw that the Sriracha splashed under the counters and I still had more cleaning to do. This time when it's dried and caked on.
I really need to wrap everything I own in bubble wrap. It's the only way I'm safe in my own home.
Posted on Monday, November 15th, 2021

I love Ryan Reynolds so much that my cat is named after him... "Jake Ryan Reynolds Simmer." He's just sheer entertainment from start to finish, and even though he's basically the same character in all his movies... I honestly don't care. He partnered with Netflix for the great movie Six Underground (which I'm still hoping gets a sequel) and now a new movie, Red Notice with The Rock and Wonder Woman. It was, as expected, highly entertaining...
Of course the critics gave it bad reviews because they don't give a shit about having fun at the movies, but I really enjoyed it. And it's apparently the biggest streaming debut Netflix has ever had, so there's that.
And now there's this... which might not make sense unless you've seen the movie...
I think the movies left on my 2021 Bucket List are Eternals, Spiderman: No Way Home, and Matrix: Resurrection. Fortunately I can see The Matrix on HBO Max, but I'm not sure if I'll risk a trip to the theaters for the other two.
Maybe?
Posted on Sunday, November 14th, 2021

I may be dealing with some very upset cats now that Daylight Saving Time has ended, but fear not... because a Very Special Disney+ Day Bullet Sunday starts... now...

• Hawkeye! So many tantalizing glimpses into this series, which appears to be adapting one of the best comic book arcs of all history... Matt Fraction & David Aja's Hawkeye. The Marvel Disney+ Day Special. I was positively giddy watching the footage. Jeremy Renner just has the character nailed and Haley Stansfield looks like all kinds of fun as Kate Bishop...
If you even like comics a little bit and haven't read through the Fraction/Aja run, you owe it to yourself to take a look.

• Moon Knight! This is one of the more complex characters in the Marvel comics, so it was a smart decision to make sure that they got an actor with the talent to make it happen... Oscar Isaac.
From the looks of it, they are totally going in on Marc Spector's multiple personalities and struggles with mental challenges. I cannot wait to see how this unfolds.

• She-Hulk! When it comes to characters that don't get the credit they deserve, No. 1 on the list is Aquaman. He's been partially redeemed by his movie, but many people still think that he's a wasted character whose only super-power is "talking to fish." No. 2 is Hawkeye. He's actually an incredible character in the right hands but is perceived as being useless. No. 3 on the list is She-Hulk. Make no mistake... she was pretty redundant and boring in the comics for a long while. But then John Byrne took over her book and completely revolutionized it. You know how Deadpool is always breaking the 4th wall and speaking to the audience because he knows he's in a comic/movie? Byrne's She-Hulk did it first. And the result was just as good. But most people don't know this, so she gets dismissed. Until now...
It looks like they are keeping the whole "break the 4th wall" thing that made her famous. Which will undoubtedly upset the fanboys because they'll think she's copying Deadpool. Oh well. I am looking forward to this show not because I love the character, but because I love the actor playing her... Tatiana Maslany. That promises to be very interesting.

• Ms. Marvel! I never know how to feel when a character is changed in the name of diversity. On one hand... are creators so bankrupt of ideas that they can't come up with new characters to add diversity and have to recycle old ones? But on the other hand... recycling instantly establishes a new character in a recognizable role. Ultimately I'm for anything they can do to make comics more diverse (it's just so damn tired that 98% of everything is cisgender, heterosexual, and white). And sometimes it's done so well that recycling is actually successful. They made Amadeus Cho be The Hulk and they made Miles Morales be Spider-Man... both of which were done really well. So well that they eventually became their own thing. But my absolute favorite change in the name of diversity? Ms. Marvel. For those not in the know, Carol Danvers used to be Ms. Marvel before she became Captain Marvel. Then a young Muslim girl, Kamala Khan, (who is a fan of Captain Marvel) adopted her old Ms. Marvel identity when she got super-powers. The comics are fantastic, and now we're getting a series on Disney+...
Kamala Khan will also be in The Marvels movie, so I think the character might be around for a while. Thank heavens.

• And More Marvel! All we got for the other series in development were title cards... I am Groot, The Guardians of the Galaxy Holiday Special, What If: Season 2, Echo, Loki: Season 2, Ironheart, Agatha: House of Harkness, Armor Wars, and Secret Invasion. Interesting to note that a series for Agatha Harkness had only been rumored, but is now confirmed. Can't wait to see Kathryn Hahn unleashed for that!

• Ciao Alberto! Few movies have sucked me in as quickly as Luca did. It was just phenomenally beautifully animated, and I spent hours freeze-framing to study it (then bought the Art of Luca book to study it even more). For Disney+ Day, they released a short 8-minute film showing what happens to Alberto after Luca leaves for school...
It's wonderful. And as gorgeous as the film. To get a full series of just this would be fantastic... so fingers crossed this was just testing the waters.

• Cars on the Road! It's hard to believe that there's a Pixar franchise I don't like... but it would be Cars. Larry the Cable Guy and Owen Wilson will be reprising their roles in a new cross-country series for the world of Cars which might be interesting? I dunno. I liked the first movie a little, and it's been diminishing returns ever since.

• Baymax! My favorite Pixar character is Sully from Monsters Inc.... my second favorite is Baymax from Big Hero 6. Sadly, I haven't liked anything to come out of the Monsters franchise since the original... but it looks like they nailed the new Baymax! series...
Yeah. I'll totally be tuning in to that.

• Turning Red! Not only does this movie look really good. It's also stunningly animated. So beautifully nuanced in every single scene. JUST LOOK AT THIS...
AND THIS...
This is Pixar returning to form, and I am here for it.

• Tiana! When it comes to the Disney Princess set, it's pretty cool that The Princess and the Frog gave us a hero in Tiana. She was beautifully realized and had some terrific moments. Now she's getting her own movie, but we know precious little about it. Other than it takes place after the movie.

• Star Wars! If there's a Disney property that got royally screwed, it's Star Wars and the Lucasfilm stuff. Yeah, we got a charming look at the cast for the Willow series. Yeah, there was a brief check-in on Obi-Wan. But about all we really got was a complete retread of Boba Fett material in a "Special Look" that had new insights from the people working on The Book of Boba Fett series...
That show doesn't arrive until December 29. After that it's anybody's guess as to when we're getting Season 03 of The Mandalorian, Season 01 of Obi-Wan, Season 01 of Ashoka, Season 01 of The Acolyte, Season 01 of Lando, and... the series I most want to see... Season 01 of Andor. I doubt all of them will be released in 2022, so some of them will undoubtedly end up all the way in 2023. That's lean pickings for Star Wars fans.

• Prey! One of the 20th Century Fox properties that Disney got in the purchase was Predator. To be honest, I haven't cared much for anything that followed the original Schwarzenegger flick. The Danny Glover sequel was okay, I guess. But Predators and The Predator were pretty weak. The Alien vs. Predator flicks were even worse. Now Disney is shunting a new Predator movie to Hulu called Prey. The concept is solid... it's set in the Comanche Nation 300 years ago... but I'm not letting my hopes get too high.

• Jungle Cruise! In addition to Disney+ releasing Shang Chi and the Legend of the Ten Rings, they also dropped the Dwayne Johnson and Emily Blunt movie Jungle Cruise. I thought it was... okay? I mean, it was really well-made. The special effects were great. The casting was perfect. And it was entertaining. It's just that it felt that it needed a story that was a little more streamlined. It was all twists and turns and set-up to a big reveal that ended up being inconsequential. It's like why?
Like I said... it was okay. I don't regret the time I spent watching it. I just wish that the people behind the movies like this would edit themselves a little better. At each point they should be asking Why are we doing this? Does it make the story better? Is it necessary? Sadly, too much of the time in Jungle Cruise the answer is "no."

Whew. I'm too exhausted for anyone more bullets!
Posted on Saturday, November 13th, 2021

The last week has been very hard.
I was giving the cats a small treat at 6:00am... then 6:10am... then 6:20am... and so on until they got over Daylight Saving Time ending and were adjusted to their new one-hour-later feeding schedule. It's had mediocre success... or failure, I guess... which has resulted in Jake and Jenny getting violent with each other. Hissing, clawing, biting, chasing, and the whole deal. Same as it's been for the past four years. When they think that they aren't going to be fed, they take out their frustration on each other, which is SO difficult for me to take since they are usually so good with each other. This photo was taken the week before DST ended, and it's awful that it's not going to possible for a while until they are fully adjusted...
Rather than patiently looking around Jenny to see what's going on outisde in the catio... Jake would visciously attack her if it's anywhere near where his feeding time used to be.
For the past couple of mornings Jenny has come in at 5:55am and meowed for a while because she still wants her 6:55am breakfast at DST 6:55am, dammit!
If I didn't have a strict medication schedule which dictates when I can eat... then I would just forget about DST ending and keep the cats on DST permanently (LIKE WASHINGTON STATE HAS ALREADY VOTED TO DO, BUT FUCKING CONGRESS HAS TO APPROVE IT AND WE KNOW THAT THEY DON'T DO SHIT, SO I'M NOT HOLDING MY FUCKING BREATH!). But my eating times have to sync with the cats eating times so they don't want my food, and so it is what it is.
I'm just terrified that their violent behavior will "stick" one year and they won't go back to being the sweet brother and sister they've been to each other from the start.
Posted on Friday, November 12th, 2021

I am still not stepping foot into theaters. A part of me wonders if I ever will again. Because I have to say... I like watching movies at home far, far more than I do going to a theater. Like... frickin' MILES more.
Quentin Tarantino recently made a plea about supporting movie theaters thusly... "You have an experience with a bunch of strangers. And at that moment, once the movie gets going, once the lights are down, you become a collective." And I'm like... yeah, but it's the other people that makes going to the theater such a shitty experience. And that was BEFORE the pandemic! People talking. People texting. People taking phone calls. People yelling at their kids. People putting their feet up on your seat or kicking it. People being assholes. THAT'S WHAT I HATE ABOUT THE THEATER. And since people now-a-days are more awful and less considerate with each passing day, I'll take a big ol' pass at paying a lot of money for a shitty experience. I have a very nice home theater system where there's nobody to ruin the movie for me. Love your movies, Quentin... but... well... sorry. I can wait 2 to 4 months to avoid being tortured.
And while I was tempted to see Shang-Chi in theaters because I wanted to see it so bad (something I am currently struggling with when it comes to Eternals and will struggle with again when it comes to Spider-Man: No Way Home), I held fast.
But I'm still supporting the movie. I bought a copy on the iTunes Store today ($20, cheap!), but will repeat-watch on Disney+ to be sure that it gets my views (besides, Disney+ is showing the IMAX-filled scenes in near-full-screen height, which is an added bonus).
And now we can watch together, yay!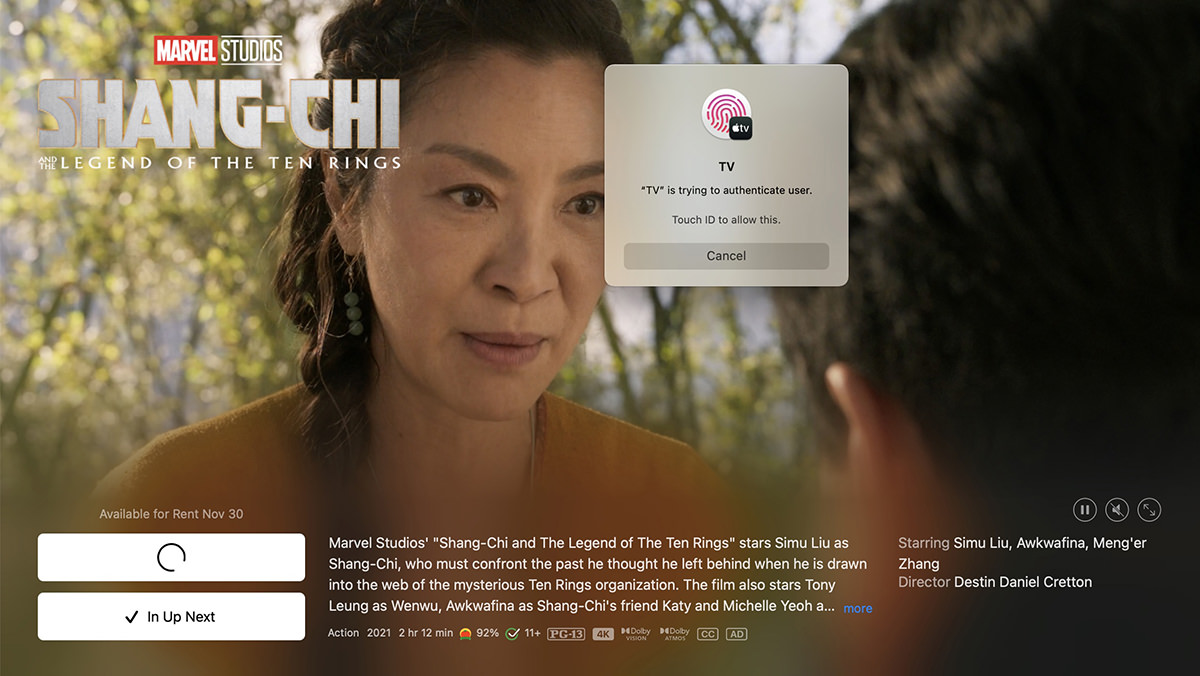 My spoiler-filled type-along with my second viewing of the film is in an extended entry.
→ Click here to continue reading this entry...
Posted on Thursday, November 11th, 2021

My website is coming back as "WEBSITE NOT FOUND" half the time... but if I reload, it's all there. I can only guess that it's my cache plugin acting even more weird than ever? The PROBLEM is that when I go to send POSTS to Blogography my blogging software can't find the site either. This is bad when I get an error... very, very bad when my posts seem to go through, but are, in fact, LOST FOR ALL ETERNITY!
So... what to do? Turn off the cache plugin so that I stop having problems... or leave it on because otherwise my blog will go down any time it gets an increase in traffic?
I'm leaning towards turning it off, but I'll have to look into that next week, because my schedule is stacked.
Posted on Wednesday, November 10th, 2021

Wes Anderson has such a unique and wonderful voice when it comes to his films that he's long been one of my favorite writer/directors. He got my attention with his first film Bottle Rocket. I greatly enjoyed his follow-up film, Rushmore. His take on The Royal Tenenbaums showed that his first two films were no fluke and he was honing his craft. But it wasn't until his fourth film, The Life Aquatic with Steve Zissou that I fell in love with Anderson's craft. It was so unique, so bizarre, so wonderful that I didn't have any choice but to love the movie...
It doesn't hurt that the casting was impeccable. The Life Aquatic stars Bill Murray as Steve Zissou, an oceanographer documentary filmmaker who was once celebrated, but has seen his star fallen. The movie kicks into gear as Steve debuts his latest film about the "Leopard Shark" who ate his longtime friend and collaborator while on an expedition. At the premiere of his film, Steve says that his next work will be a "Part Two" where he hunts down the shark and kills it for revenge.
You also get Anjelica Houston as his wife, Owen Wilson as the son he never met, Cate Blanchet as a reporter along to document the documentary, Willem Dafoe as his German shipmate, Jeff Goldblum as his arch-rival documentarian, and Michael Gambon as his agent.
Plus you get Seu Jorge as Pelé, the ship's trubador who sings David Bowie songs in Portugeuse throughout the story, which is as amazing as you'd think it would be.
The thing that makes this quirky film so utterly charming is the wild (and impossible) ocean creatures you get to see. They're colorful, wonderful creations from Wes Anderson's imagination that couldn't exist in Real Life, but seem perfectly at home in The Life Aquatic. But my favorite thing would have to be the massive set of Steve's ship, The Belafonte. Whenever you are inside the ship, you are actually on a set for the entire ship that's been split in half. This means the camera can follow the characters as they walk around the ship. And it's glorious...
It's kinda telling that The Life Aquatic with Steve Zissou was a bit of a flop at the box office. Critics weren't very kind (it currently holds a 56% "Rotten" crticis rating on Rotten Tomatoes... the lowest of all his films), though the moviegoers who saw it loved the thing (82% audience score). I think it just goes to show that jaded critics lack the wonder and imagination needed to truly appreciate it.
I watched the movie a couple months ago in anticipation of Wes Anderson's next film... The French Dispatch. But then this afternoon I saw an Adidas ad, it reminded me of the Team Zissou Limited Edition sneakers that Adidas actually made for the film, and sold as a promo to go along with it, so I was compelled to watch it again...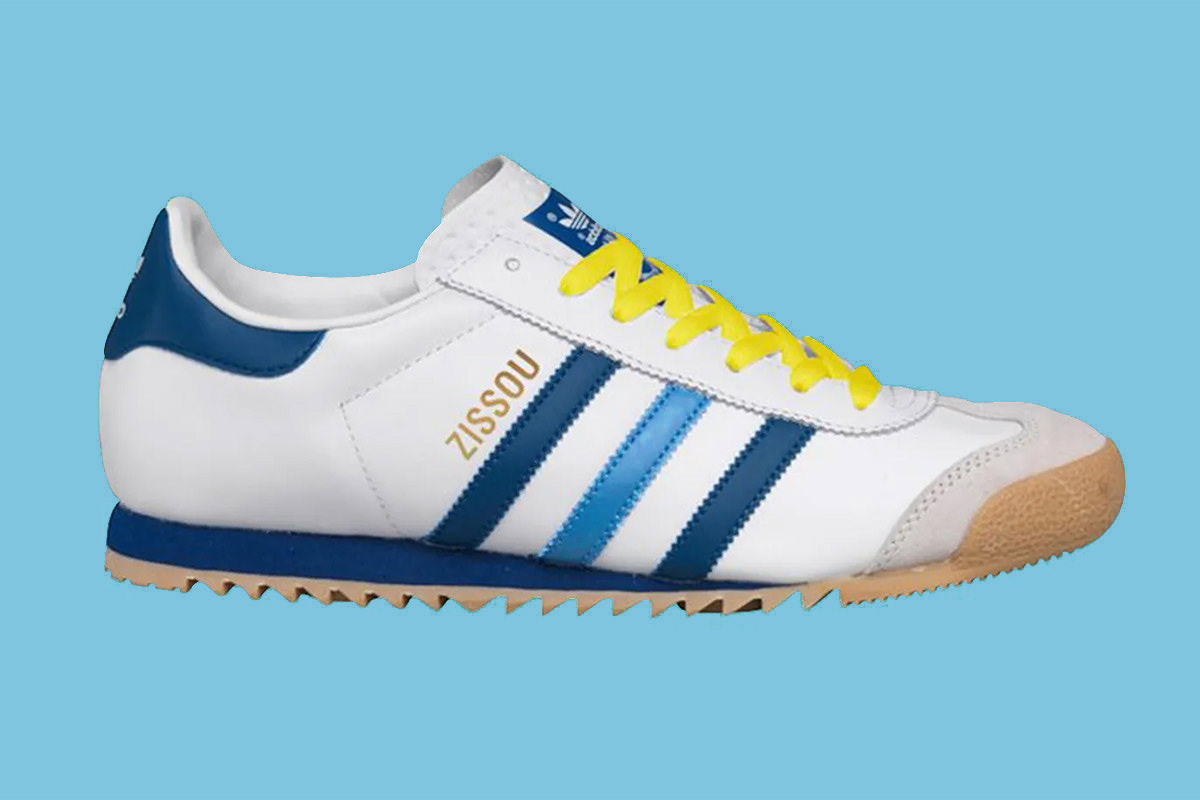 Always time well-spent. If you haven't seen this cinematic gem, it's worth a look. I think Hulu currently has it available for streaming.
Posted on Tuesday, November 9th, 2021

I have many times sang the praises* of the iPhone Upgrade Program. It allows you to make monthly interest-free payments on the iPhone of your choice... then you can either trade it in after a year and upgrade to a new model... or you can finish out your two years of payments and keep it. This really is the best of both worlds. When the next model iPhone comes out, you get to decide whether or not it's worth it to start all over with two years of payments or skip a year and own your phone.I just like that the program means I can afford a top-of-the-line model. Maybe you have $1,100 laying around to go buy one, but I sure don't, so this is the only way I was getting an iPhone 13 Pro MAX.
Today was the day I prepped my old iPhone 12 Pro MAX for return to Apple.
It's been a good phone, I've gotten a lot of use out of it, and I've enjoyed having it, so I'm a little bit sentimental about having to part with Tomato (the name I gave him because of his tomato-red case). Back when I first used the program to upgrade, I Googled to find out what happens to returned iPhones. I found a YouTube video (since removed) which explained that more recent models in good condition have components replaced to get refurbished, then get sold. If your iPhone is too old or too busted to be refurbished, Apple takes it apart and salvages what materials they can so they can turn them into more modern parts for newer models. Pretty slick. And a good investment for Apple, since they can continue to make money off of phones that were already purchased!
My iPhones get slapped into cases the minute I unbox them, so they get returned in prestine like-new condition. I'm relatively confident that they get refurbished and resold, which means somebody is getting a terrific phone at a discounted price. Which is far better than chucking the thing in a cabinet with the rest of my old iPhones to collect dust.
My return box arrives tomorrow. At which time it will be buh bye Tomato.
Hopefully your new owner likes you as much as I did.

*WARNING: DO NOT GO TO THE APPLE STORE TO TRADE IN YOUR iPHONE! ABSOLUTELY 100% DO NOT EVEN THINK ABOUT IT. WHEN I DID THIS, THEY DIDN'T LOG MY PHONE AS HAVING BEEN RETURNED SO APPLE SAID THEY WERE GOING TO BILL ME FOR BOTH PHONES SINCE I DECIDED TO KEEP IT. THIS TOOK *MONTHS* TO GET STRAIGHTENED OUT. MONTHS!!! HOURS OF WASTED TIME TALKING TO APPLE SUPPORT... AND GETTING HUNG UP ON. HOURS OF WASTED TIME TRYING TO TALK TO THE APPLE STORE. HOURS OF SENDING EMAILS. IT WAS HANDS-DOWN ONE OF THE WORST EXPERIENCES I'VE HAD WITH ANY COMPANY EVER! SO UNTIL APPLE STARTS HANDING OUT RECEIPTS FOR TRADE-INS AT THE APPLE STORE, HAVE YOUR NEW PHONE DELIVERED SO THEY CAN SEND YOU A RETURN BOX WITH A TRACKING NUMBER! DO *NOT* MAKE THE MISTAKE I DID!
Posted on Monday, November 8th, 2021

It's frustrating that we have media which is so badly polarized that it's impossible to get an unbiased read on current events. There's painfully obvious bias going on, with the problem being that many people don't seem to realize that. I know folks on both sides of the spectrum who would swear up and down that their news is "unbiased" (or, putting it another way, "Fair and Balanced") and I honestly don't know how they can say that with a straight face. Either they are saying it because they want to believe it, which is understandable... confirmation bias is a real thing... or they are saying it because they actually believe it, which is all kinds of dangerous.
In some ways, I actually prefer it when a news source is unabashedly Right or Left because they're making no pretense as to where they stand on the issues. You know where their pandering is and you can factor it into your thinking as you consume whatever media they're putting out there.
In some cases, there's issues which are neither Right or Left... they just quite simply are... but the only take you're going to get is one from the Right or the Left. It's enough to drive one mad.
Take for instance America's failing power grid.
This is a subject so deadly serious that everybody everywhere regardless of their political leanings should consider it of National importance and an essential thing to be investing in and safeguarding. Yet neither progressive nor conservative talking points address it with the seriousness which it should be taken. On the Right you have "privatization" as the answer (which is laughable given what happened in Texas recently)... and on the Left you have a bizarre mish-mash of wanting to invest in Green energy without understanding exactly why that's not a catch-all solution for every situation (honestly, you can't just shout "GREEN ENERGY" every fucking time the matter of our energy needs comes up and be taken seriously).
Last Week Tonight had one of the best takes I've seen last night despite being hardcore Left in its leaning. It should be considered essential viewing if you plan on using electricity in the future...
Now, there are some issues here that are not fully explored... there's only so much you can fit in a segment like this... but the entire point behind the story is solid. And that is that this country is heading to a major crisis that could have serious impact on all aspects of society.
But how do you explain this to somebody whose viewpoint has been crafted by the media they adhere to for their "news?"
It's virtually impossible.
This is easy to see when you look at the reactions to the $1 trillion infrastructure bill that was recently passed. Infrastructure has been a ball that's been kicked down the field for decades by Republicans and Democrats. Everybody says they want to do something about our roads disintegrating, our bridges falling apart, and so many other horrible problems... but they don't want the financial blowback attributed to them, so that ball gets kicked down the field for the next guy to deal with. This is such a horrible thing to have happen because it only gets more expensive the longer you put off dealing with it. But now President Biden picked up that ball and ran with it because we're quickly getting to the point that something HAS to be done. As you would expect, Democrats are touting this as something on-par to the Second Coming of Jesus Christ... while Republicans are saying it's clearly a sign that Satan has won, and our country is officially in the grips of Socialism.
Truth be told... it's actually somewhere in the middle.
And while I have loads of things I can be critical of President Biden for, the infrastructure spending is not one of them.
Mostly because $73 billion of that $1 trillion goes towards modernizing the U.S. power grid.
Feel how you want about JaBiden, I honestly don't care. But the fact that he's finally actually doing something about some very serious problems we have ignored for far too long deserves respect. And that's regardless of your politics. Because it was a politically suicidal thing to do even if it was the right thing to do.
We're running out of field for that ball to be kicked down. A goal is iminent. The game is about to be won.
And, in this case, that's not a good thing because we're all on the losing team.
Posted on Sunday, November 7th, 2021

I may be dealing with some very upset cats now that Daylight Saving Time has ended, but fear not... because an all new Bullet Sunday starts... now...

• MEME! One of my all-time favorite memes... if not my most favorite... is the "How do you do, fellow kids?" meme (taken from 30 Rock) by Steve Buscemi. This year for Halloween he went AS HIS OWN MEME, and it's glorious...

Photo from @DebraWexler_ on Twitter.
And if, somehow, you've never seen the original context for this meme... here you go!
I've always been a fan of Steve Buscemi. The guy ran to Ground Zero after the 9-11 terrorist attacks to search for survivors. He was a firefighter before becoming an actor and wanted to help out. He's had my respect ever since. On top of that he's a great actor. Every time he pops up, you know his part is going to be interesting... or hilarious.

• MATH DUEL, FIGHT! I am not a mathematician. I just don't have the headspace to get into the maths is requires. But the history of mathematics is something I absolutely love. Most all the discoveries and advancements made have some fascinating and highly entertaining stories around them. The Veritasium YouTube channel excels at bringing these stories to life in a way that's interesting even if you have no idea about the maths. This new one is really good...
I mean... come on. There's always been drama since the dawn of humanity. There's drama in The Bible, for heaven's sake. But back before the internet and telephones, it was some truly bizarre shit. And I love it!

• 80's TV! I love love love Acapulco on Apple TV+. This is a "behind-the-scenes" video that gives you a taste of what the show is about...
It's actually a sequel (of sorts) to the movie How To Be a Latin Lover, but you don't need to have seen it in order to enjoy this series. Highly recommended.

• Pink! I went to watch The Wheel of Time on Amazon Prime Video only to find out it's yet another freakin' "zero" non-episode. Then I saw Amazon was recommending a movie I never heard of called Touch of Pink. And it's truly bizarre. Jimi Mistry plays a gay guy who escaped his traditional Muslim family in Toronto by moving to London, England. He's in a relationship there and their lives are thrown into disarray when his conservative mother comes to visit. What makes it different than dozens of other movies following this formula is that Jimi Mistry has an imaginary friend... who is CARY GRANT?!? Played by Kyle MacLachlan?!? It's actually kinda charming, and Jimi's mom is fantastic...
But here's the real surprise.... as I was watching I was all "What the heck ever happened to Jimi Mistry?" Turns out he fell in love with his dance partner from an appearance on Strictly Come Dancing and they moved to the countryside to become farmers! The guy hasn't done any acting since 2015! Hope he's happy in his life away from our screens and televisions.

• Alexa Say What? Why are we constantly settling for crappy apps that we pay for? All I wanted was to listen to the Kylie Minogue track Better the Devil You Know when I got home. I don't know much about her, but I love this one song. I had INXS on in my car, and it reminded me of the rumor that the Kylie track was about Michael Hutchence. So I tell Alexa to play it when I walk in the door. Instead of just playing the song I want, it starts playing... well... SOMETHING. I'm guessing it's some kind of remix or whatnot, but since the Amazon Alexa app is 100% SHIT, you can't even read what the hell it's playing...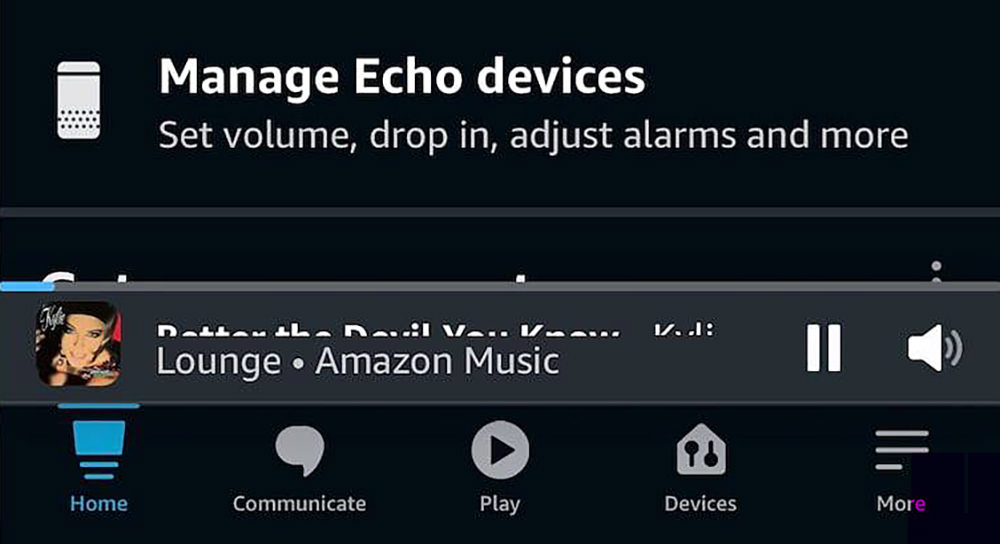 After yelling different ways (ORIGINAL! LIVE! OLD VERSION!) I finally just play it via the YouTube music video on my phone. Does anybody on Amazon's dev team actually use their own app? Because surely they would notice this, right?

• SCIENCE! So the reason I hate broccoli, cauliflower, and Brussel sprouts can be explained by actial science! Bitter salad greens like arugula and kale are awful to me. And now we know why. Probably the same thing that makes some people think that cilantro tastes like soap?

• Pro! What happens when Apple stops treating the MacBook Pro as a vanity project and actually builds something that has what professionals need to get real work done...
I've been waiting for this for nearly a decade.

And now back to our regular Day Light Saved programming...