Posted on Tuesday, March 14th, 2023

The fact that Sonos can say that their Voice Assistant is a viable means of controlling their speakers with anything approaching a straight face is new levels of laughable.
I hear "Sorry, I Don't Understand! Please use the Sonos app!" so often when attempting to use their bullshit that I feel Sonos should hire somebody to sit in the corner with the Sonos app so I have voice control that will actually work.
Between Sonos Voice Assistant and Apple's HomeKit, I spend a hell of a lot of time being embarrassed for tech companies right now.
Posted on Monday, March 13th, 2023

The quantum leaps in graphics rendering technology is all new levels of mind-blowing any way you look at it. Television shows and movies just keep getting more and more spectacular. But where my mind fails on entirely new levels is video game graphics.
They've gotten so good now that what you can do with rendering engines like Unreal Engine can rival cinematic graphics. Indeed, some shows and movies are using video game tools to craft the worlds their characters inhabit.
Then Unreal Engine 5 came along and just upped the ante yet again. Just look at this tech demo which features a walkthrough for The Titanic (to really appreciate it, click through and watch it full screen)...
And look at this...
And this...
These aren't just pretty renderings... they are worlds you can walk around in and explore.
Paired with upcoming VR technology... can you just imagine what we'll be doing virtually in the next ten years?
Unreal.
Posted on Sunday, March 12th, 2023

We are on the advent of greatness! But before Season 03 arrives, I'm going to run my thoughts about everybody from the first two seasons... because an all new Very Special Ted Lasso Edition of Bullet Sunday starts... now...

• Roy Kent! Never in the history of television have I been more invested in a character. He is multi-faceted in a way that 99% of TV characters never are. And he's frickin' hilarious. Which is to say that if Jason Sudeikas actually does hang it up after Season 03, the show could easily transition from Ted Lasso to become Roy Kent and pick up where the current show ends. Whether they would be able to maintain such exceptional stories is anybody's guess, but I'd sure like for them to try. In the first season Roy went from team captain and football legend to retirement with no idea what the future holds. In the second season he tried coaching a 9-year-old girls' football team (to hilarious result), sportscasting (to hilarious result), and ultimately ended up where he was destined to be: a coach at AFC Richmond (to hilarious result). And while it looks as though there may be bumps in the road with his relationship with Keeley, that's something that's just too perfect to destroy completely. Because if there's one moment in all the television I've ever watched that crushed me like no other... it's when Keeley sat with Roy after he ruined his knee and lost his career. Whatever the third (and final?) season brings us, for better or worse, it's hard to imagine a more perfect television moment than that.
• Ted Lasso! As mentioned above, Jason Sudeikis has said that the show is three and done. For obvious reasons, I hope this isn't the case. He is the focus of most every show and his presence lingers even when he's not on-screen. Ted is deceptively simple as a character. He's a goofy, naive American from Kansas who's more than a little out of place coaching a British football team. But his innate goodness is contagious, and he has a genuine wisdom which shines through... making him far smarter than what people understand. That was pretty much played out in the first season, which is why they then expanded upon his character by digging deep into his psyche this past season. I don't know what that leads us to in the upcoming season and it's tough for me to picture where they could go next. The obvious endgame is for Ted to reconcile with his wife and move back home. That wouldn't be the worst way to end the series. But it is a bit simplistic given the reality of why they parted in the first place. Ultimately the show is bigger than its lead character. Which is probably why it's so successful. But it's also made things a bit tricky because Ted's ending isn't going to land unless everybody else does too. You can't just have Ted ride off into the sunset and call it good.
• Rebecca Welton! Once Rebecca redeemed herself and set aside wanting to destroy Richmond, you kinda had to wonder where her character would go. She didn't seem to have much purpose left. But then they went and made her even more relevant to the show when she was the villain... by making her the owner that cares for the team in a way that's likely far healthier than owners who buy a team for profit. Then the really stepped things up for her in the second season. On top of a romance with Sam Obisanya, they also delved into your past and her family... and presented her with new challenges. It's a pretty safe assumption that whatever is in store for Rebecca, it's bound to be a big part of the show. Hopefully it's also interesting and fun to watch.
• Keeley Jones! What's fascinating about Keeley is how the show is working so hard to have her not be defined by those around her. Whether it's her surprisingly healthy friendship with Rebecca... or her refreshing relationship with her boyfriend Roy... Keeley is her own person first and foremost. They took that to the next level at the end of last season by having her start her own PR firm and decline an invitation to go on vacation with Roy. She is as she has been from the start... fiercely independent. She says and does what she wants while still having a full life with the people she chooses to allow in. It's a bit worrisome that this is all setup for her independence coming back to bite her in the ass next season, which I truly hope doesn't come to pass. It would be really nice if Keeley gets to keep being Keeley while having it all. It's not always necessary to have to strip somebody down in order for them to grow.
• Jamie Tartt! If it weren't for Jamie being a complete ass in the first season, it would have been toothless television. There has to be a note of conflict or else the overly-sweet context will come off as disingenuous. To that end, Phil Dunster had a rather thankless role. And an impossible one. His character had to be likable all the while he was being awful. This is rarely pulled off well, but he managed to get there. But you never really understood how well until the second season where he finally confronted his father, who we were made to understand is directly responsible for Jamie being such an ass. Jamie had finally had enough and decided to stop being the person he was molded to be and become the man his team pushed him to be. But it's after that moment where he punched his dad that you truly knew exactly who Jamie Tartt really was all along. Roy Kent walks up to him and he recoils. He's afraid. He thinks he's going to get attacked because any time he's ever stood up to his father he's been beaten down. But then Roy hugs him and he falls apart because the scared, unloved little boy that's been living inside him all his life is finally given all he's ever wanted. It was a brief blink-and-you'll-miss-it-moment... a point of vulnerability that was expertly portrayed... but it completely turned a corner for the character. And, to be fair, the show as a whole.
• Coach Beard! Nobody... nobody... provides a reaction shot like Brendan Hunt. Many times a joke is sold because of how Coach Beard reacts or, more often than not, doesn't react. On first blush, his cringe-worthy, never-ending, on-again-off-again relationship with Jane defines the character because it's so infinitely relatable. But it's the mystery of the character that actually makes him so compelling. There's many, many hints that Beard's life is full of adventure and intrigue that makes the rest of us seem excessively boring by comparison... even though it's Beard himself who outwardly looks like the boring one. You have to wonder just how much of what Beard claims is fiction and not reality. And then the infamous Season 2 Episode Beard After Hours comes along and we actually get to see the bizarre life he lives. I know that even a lot of die-hard Ted Lasso fans didn't care for the episode, but I absolutely loved it. Truly brilliant TV. And it made me love Coach Beard even more than I already did. As if that weren't enough, you get the feeling that he saw through to what Nate really was, and I appreciated that greatly.
• Leslie Higgins! The one thing that Ted Lasso manages so beautifully is to add surprising depth to what would have been one-note characters in any other show. Higgins is always just there in the beginning. He was the nerdy assistant who bungled his way through life while other more important people pass him by. But slowly all that begins to change. And by the time the incredible Christmas episode drops, you actually know who he is. But, more importantly, why he is. Higgins is deceptively unimportant but, if you really pay attention, he's frequently an important part to what's going on in the background.
• Nathan Shelley! I understand why they took the character from innocent and likable to evil and horrendous. It's the setup for a redemption arc that would put Rebecca's to shame. But is that what we really want for him? I tell you what, I do not. This would be a really good opportunity to show that some people are utterly irredeemable. Doesn't matter how much you supported them and helped them to grow, they can turn on a dime and do everything they can to destroy you. And that's just the way it is. People don't always wrap up in a pretty little bow. And now that they've turned him into an abhorrent asshole, Nate shouldn't be wrapped up that way either. His speech to Ted in the final episode of Season 02 tells you everything you need to know about who he's become. And it shouldn't be easy for him to escape it. And I'd feel better about the show if it weren't even possible. Let him rot in his hate and die there.
• Sam Obisanya! Sam had a very specific role in the first season. He was the new kid that was trying his best to navigate life away from all he knew in Nigeria, and struggling with it. Then in the second season he found his footing and became a standout player. He also found romance with Rebecca. Of all the players, he's the one with the biggest arc as a player, and it's no leap of imagination to see that it will probably continue in the third. If the show is smart about it, this could be an interesting area to explore. He turned down the irresistible offer at the end of last season because he believed he wasn't done at Richmond and his future was there. But what will that future look like? His rise to god-like super-stardom could very well be in the cards, in which case any future stories
• Isaac McAdoo! In the first season, Isaac was the guy who picked on Nate with Colin. He really didn't have anywhere to go as a character. But then he stepped up to become captain of the team when Roy Kent had to step down. And not only did we discover that he had somewhere to go, we found out it was interesting and darn funny. The episode where he rediscovers his love of football was the turning point for where the show was going, and we discovered that if Isaac wasn't a football player, he could have been an amazing hair stylist. The guy is a bit dim, but astoundingly capable. Not just as a player, but as a leader. And I sincerely hope we get to see more of that when the third season gets here. And a look at his private life could be about the funniest thing ever.
• Dani Rojas! It's interesting to note how important that Dani has been to the show. He was brought in as a ringer to knock Jamie down a few pegs in the very first season. Then he was the catalyst for everything that would go on to happen in the opening of the second season. Whether he continues to be this kind of instigator for the the third season, but I at least hope that they end up having something interesting for him to do. Because after his pivotal use at the front end of last season, he was just written off as mild comic relief for the back-end. He was the guy who couldn't wear dress shoes to Rebecca's father's funeral. I sincerely hope that this isn't what we're left with, because that would be a waste.
• Colin Hughes! Colin is one of the background Richmond players who usually ends up being the butt of some joke. From the first season we learn that he is Welsh and advocates for Welsh independence while not being a top-tier player. And not much else. But then... the second season comes along. Nathan rips him to pieces because he's not a great footballer, and you genuinely feel bad for the guy. He's clearly trying to be the best player he can be at a game he loves, but it's just not enough. And he has to live with that every single day. We also get a tease that he might be gay, which could be an important moment for next season. The fact that his fellow players would love and accept him regardless would be an easy win. A more difficult turn would be for him to be cut from AFC Richmond and what the fallout would mean for him. Whichever way they go, I really, really hope that they at least go somewhere. The actor deserves to see Colin through. And the audience does as well.
• Richard Montlaur! Of all the top-tier named background players, the most wasted potential can be dropped squarely on Montlauer's doorstep. He's a skilled player from France who dates super-models. That's about all we know. It's a side to pro footballers that is hinted at on the show all the time. But Montlauer would give us the opportunity to actually see that life. Even if he only ever served that purpose, it would provide some insight that is sorely missing from the show. And if they took that leap, it would also be a huge opportunity for the character if we could see behind it. No idea if he's going to be tossed aside again in Season 3, but one can always hope we get something more.
• Dr. Sharon Fieldstone! When the character first appeared, it seemed as though she was going to be nothing more than a way to dive deeper into the psyche of the various players to get some kind of story beat out of it. We saw that when it came to Dani Rojas on her first day. And she was entertaining enough that you didn't hate her sticking around. But then you slowly came to see just how critical she was to what was happening and how important it was that they got Sarah Niles to play her. Deadpan by trade but introspective in her every look, you always knew there was something going on with her. Then she gets hit by a car and we get a glimpse into what her world is like. But it's all in service of Ted's story, which is fine because that's why she was written in the first place. But finding out she's been confirmed for the third season has me really hoping she ends up being more than that.
• Trent Crimm, no longer from The Independent! A lot of how we looked at Richmond from the viewpoint of Britain was through the eyes of Trent Crimm. His perspective on the team... and Ted Lasso... were important to the show because it was a viewpoint we didn't have of the characters. Because we've always been on the inside. And then Crimm threw out his career by revealing his anonymous source to Ted. Which neatly paves the way for him to write a book about Ted, and that could be a great wrap-up for the character. Maybe even the show. It's been confirmed that he's returning, so there's bound to be a reason for it.
• Will Kitman! Nate's replacement ended up being a highly sympathetic punching bag for... Nate. Now, the show could easily leave it at that. Heck, now that Nate's journey into evil is complete, he doesn't even have to appear again at all. But regardless of where Nathan's journey takes the character, Will is an opportunity to go behind the scenes of somebody who is tangent to the team in a material way. He has a girlfriend. He's nervous and sensitive. He works hard. He does his job well. But what else is there? He will never be a star but is constantly surrounded by them. What's that like at the end of the day? The guy could be anything. He could have come from anywhere. He's pretty much a blank canvas that could fill a role for the show that is critical. Or he could stay nobody. It would be more interesting if it were the former than the latter.

See you for the premiere on the 15th, everybody!
Posted on Saturday, March 11th, 2023

For the first four days of vacation, me and my houseguest stayed at my place. This is always an interesting prospect because my feral rescue cats do not react well to strangers and spend most of their time in hiding.
But every once in a while...
Jake, who usually takes 3 or 4 days to make an appearance showed up on Day Two. Even more remarkable? The Dutch Bitch was able to coax him into more than remote glaring...
Jenny even made a brief appearance on Day Three!
The final four days we were in Seattle, so my cats were left to their own devices.
The drive back over the mountains was lovely. And then I arrived home to Jake squawking his head off at me... demanding pets. Jenny couldn't be found, so I went looking. As I was wandering, I went into the guest room and found a MASSACRED BAG OF CAT TREATS!
Which means either my guest wanted a midnight snack and was unfamiliar with how to open a package... or Jake and Jenny decided to help themselves to a treat in my absence.
ROLL THE TAPE! — It was Jake who managed to get the package. But it was Jenny who dragged them into the guest room hours later to shift the blame...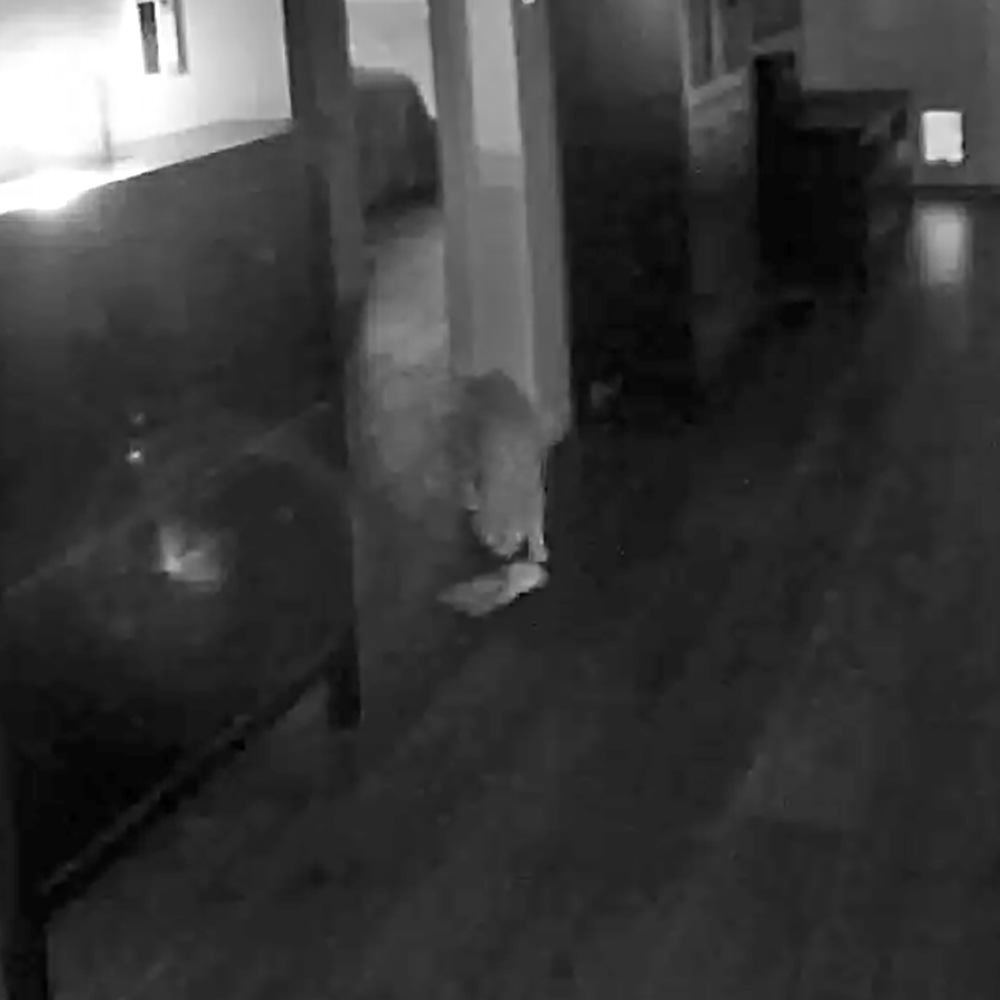 Jakey-Bear is happy to have me home... though you'd never know it from this photo...
Jenny is being a little more cautious and still hasn't graced me with her presence.
Posted on Friday, March 3rd, 2023

Ooh! Look at me! I'm on blog vacation for a week!
I am also on a vacation-vacation for a week. Well, I'll never be able to truly escape from work... but I'll do my best.
If I don't end up in prison somewhere, I'll see ya all soon.
Posted on Thursday, March 2nd, 2023

When the new company was hired to inspect my HVAC, they guy immediately told me of all the problems which were wrong with my 26-year-old system. This came as quite a surprise, because the previous company always told me that my system was great for an older model. But the new guy had the receipts... he took photos of everything and told me that it wasn't a matter of "if" but "when." Everything could run for another two years. It could fail tomorrow.
The cost to fix it so it wasn't on the verge of failure? $1,200.
There was no way I was going to spend $1.200 on a band-aid, so decided to invest in a new system.
The options presented to me were Silver, Gold, and Platinum. The Platinum system was simply beyond my finances to pay for. The Silver and Gold were ultimately the same price once a rebate from the local utility district was considered (they pay you to install a heat pump system to save energy so they can then sell that energy at a bigger profit to businesses or other regions). So Gold it was.
It looks nice next to my new water heater. It also looks like money...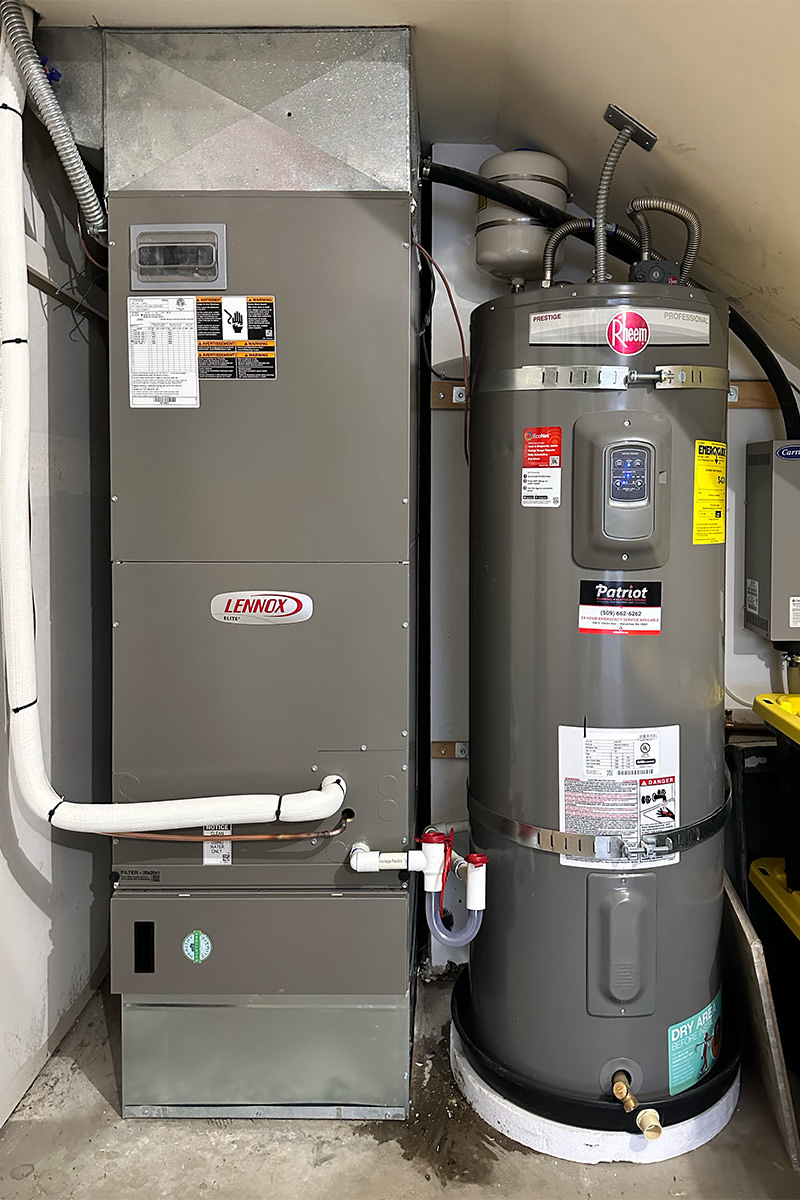 Fortunately I had been sinking money into an "emergency fund" for just such an occasion as replacing a water heater and HVAC system. Once the rebate is considered, I "only" had to come up with $650. Which will, in turn, come out of my tax refund.
Of course now I have no emergency fund left, so hopefully I won't have another emergency any time soon. Knock wood.
So there you have it.
Hot water. Hot air. And (eventually) cold air too.
Posted on Wednesday, March 1st, 2023

A quick trip over the mountains today!
Years ago it was common for there to be snow in March. I remember drive over for my birtday in late March when it was near white-out conditions and chains were required. But these years that's becoming more and more rare. There have been times when ski resorts were shutting down in February due to lack of snow.
But this year? Season pass holders are getting a good deal because it looks like there will be plenty of snow through the month...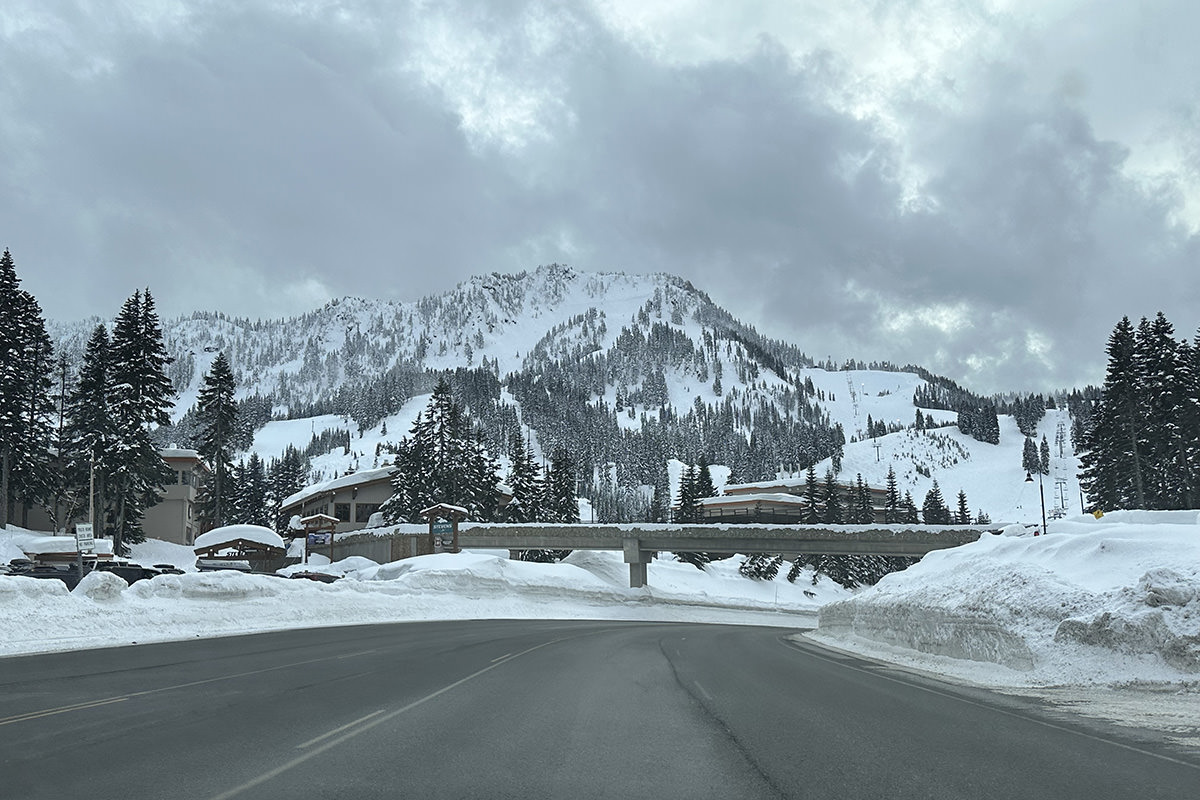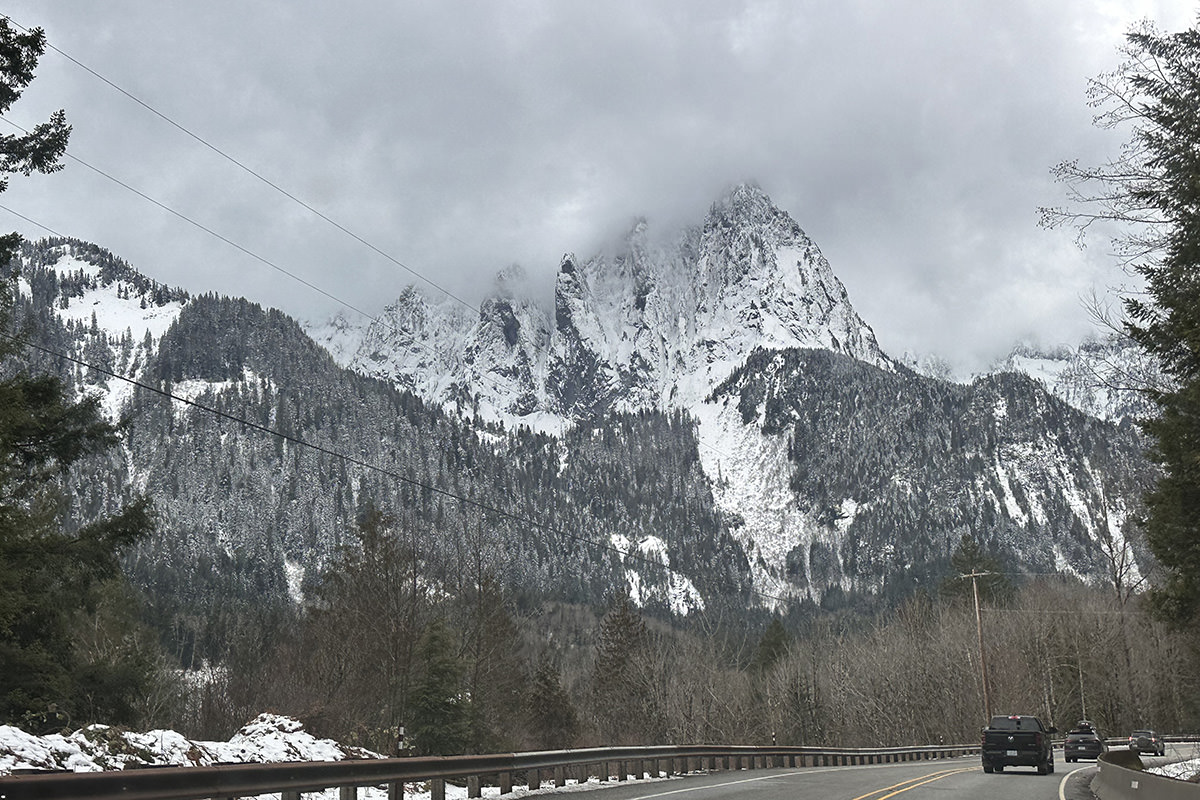 I dunno. I'm ready for Winter to be over.
Posted on Tuesday, February 28th, 2023

Wait... this is the end?
Where did February go?
There was a cartoon a while back where somebody explained how a person's life is like the sands in an hourglass. When you're young, there's a lot of sand so it appears to be barely moving. But as you get older and the sands run out, it seems to run quicker and quicker even though it's always been falling at the same speed.
I guess my sands are starting to run out because it seems like Christmas was just yesterday.
Posted on Monday, February 27th, 2023

I was doom-scrolling through social media while waiting for files to download and found one of my favorite kinds of videos... somebody bitching about something totally inconsequential. Except it's really not, given how undesirable changes keep getting rammed down our throats, all in the name of "progress."
Take for example breakfast cereals. Manufacturers are pressured by parents groups and government agencies and whatever else misguided nonsense there is to make changes to our cereal so that they are "healthier." Which would be great, except they end up tasting like shit...
I stopped eating all breakfast cereals except Raisin Bran and granola because it all tastes like crap now. I used to eat it all times of the day or night. Loved the stuff. Couldn't get enough. Now? Even Raisin Bran is awful, but at least the raisins make it bearable. I'm sure soon even the raisins will have to be low sodium and low sugar.
Cocoa Puffs, Apple Jacks, Peanut Butter Captain Crunch... so many cereals are practically inedible now. Well fuck that. Why not make NEW "healthy" cereals for people who want that crap and leave the cereals we have alone?
That's progress for you.
Posted on Sunday, February 26th, 2023

The weather continues to be a hot (then cold) mess, but I'm committed to warm vibes... because an all new Bullet Sunday starts... now...

• Puppers! Every week I click on the latest one of the "We Rate Dogs" videos to see if the dogs were good again this week... and every week I have to really hold it together so I don't burst out in tears. This week is no exception (here's a link in case TikTok is being a dick)...
Good doggies.

• DIE! TikTok is overrun with funny videos which use music from the Dumb Ways to Die song. I decided to look up the entire thing and was surprised to find that there's a cute video to go with it...
Most of us are going to die dumb. It's a part of life.

• COOKIE! HOW DARE THEY! HOW DARE THEY GIVE A NATIONAL TREASURE LIKE THE WORLD'S ONLY COOKIE FLUTE TO LIZZO TO PLAY?!? OF ALL PEOPLE! I mean, sure, she's a world-class renowned flautist, BUT I AM DISGUSTED TO MY VERY CORE! SHOW SOME RESPECT, SESAME STREET! THESE ARE OUR COUNTRY'S TREASURES!!!
You laugh, but I'm betting Tucker Carlson is writing a rant about it as I type this. The dumbass went off with his manufactured outrage over candy mascots, so you just know his panties are in a bunch over this.

• Busters! The movie We Have a Ghost is actually not half bad. They gave Jennifer Coolidge hair by Tammy Faye, which is epic. And, let me tell you, David Harbour deserves all the awards. His character can't speak, so he has to sell every scene by force of will, and he does a fantastic job with it...
Streaming now on a Netflix near you.

• Facts. There is an actual danger to kids in this country. And it ain't drag queens...
Drag queens have been entertaining people for decades. Hell, Bugs Bunny was in drag in a number of his cartoons. But now that bigots are wanting to divert attention away from what's going on in their own back yards, it's suddenly a problem. Milton Berle and Flip Wilson want their wigs back.

• Life! And while we're on the subject... NEWSFLASH: Proposed South Carolina bill could make abortion a death penalty eligible offense. — Preserving the sanctity of life... as only death can. Jesus.

Onward and upward...