Posted on Wednesday, March 18th, 2020

Food has gotten so incredibly expensive that I do everything I can to not waste it. Wasting food is literally burning money. But now that trips to the grocery store could come with a COVID-19 bonus and shelves are bare, it's even more critical to not waste any edibles.
Late last night I pulled everything out of my cupboards and organized it by expiration date. Then I pulled everything out of my refrigerator and arranged it by expiration date. Then I worked up a meal plan to try and use as much of it as I can before it goes bad... and freeze everything else. It's making for some eclectic meal planning.
Potato salad with applesauce.
Veggie dogs with yogurt.
Macaroni and cheese with beans.
Tacos and summer salad.
Veggie burger and cheese sticks.
It's like a 5-year-old is creating the menus up in my house. Not that I'm complaining. I'm grateful that I have food to eat. And, one thing's for certain, it will really help me clean out my cupboards and refrigerator/freezer from stuff that's been sitting there for months.
Eventually... when (if?) things ever get back to normal... I'd like to do more meal planning in advance. Right now I go to the store and buy anything I can eat that's on sale, then just do whatever I can with what I end up with in my cart. That's how I end up with these weird orphan ingredients that don't really go anywhere and just take up space for months at a time. Perhaps if I could think about what meals I can make from what's on sale at the moment, I can stick to buying only the stuff I need to be getting.
In other news... yet another childhood hero has left this cold, cruel world. Lyle Waggoner passed away at age 84. I, like oh so many others, remember him as the lucky bastard who got to star opposite the incomparable Lynda Carter's Wonder Woman... my childhood crush and the most phenomenally perfect woman to have ever existed...

Photo from Warner Bros. & DC Comics
How many times did I dream of being Steve Trevor getting wrapped up in her magic lasso as a kid? Entirely too many to be healthy, I'm sure.
Even though his time on The Carol Burnett Show came before Wonder Woman, I didn't see it until it came to reruns years later...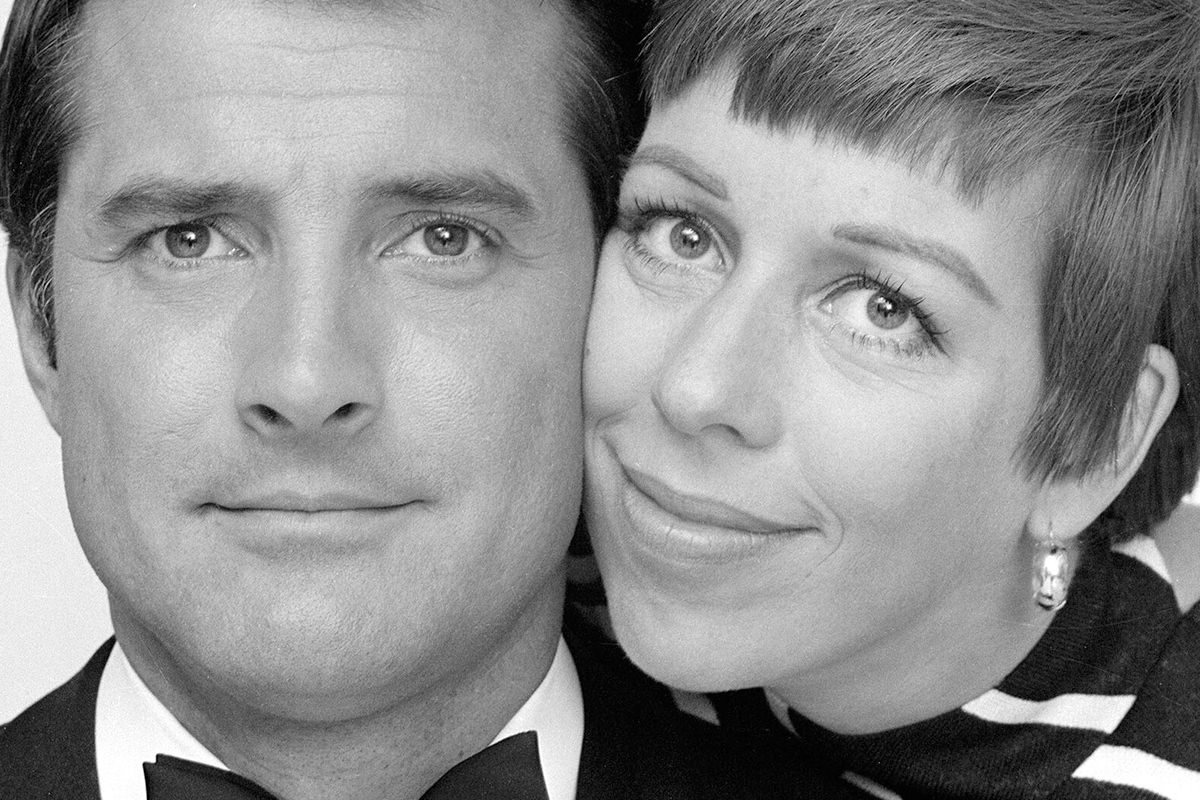 Photo from CBS Television
The series was more memorable to me for Carol Burnett, Tim Conway, and Harvey Korman... but Vicki Lawrence and Lyle Waggoner were excellent supporting characters and it's hard to imagine The Carol Burnett Show without them.
The remainder of his career seemed to consist of appearances on shows of the day like The Love Boat, Fantasy Island, Murder She Wrote, and even a spot on The Golden Girls. I don't remember him doing a regular series after, but he must have been keeping busy.
And speaking of keeping busy...
If you're in isolation and looking for something to entertain you, then a good place to start would be visiting the Great Big Story channel at YouTube. It's filled with cool and interesting videos that will lead you down a rabbit hole several hours deep. Here's a few to get you started...
Any of these Great Big Story videos could lead you to Google for more information. I end up there after every new video they release. The last video on the Kryptos statue is something I actually keep up with because I'm interested to see it get solved. Especially since clues are released from time to time, with the latest clue having been dropped back in January. I'll save you from having to Google it by pointing you to a very good Wikipedia article on Kryptos right here.
Stay vigilant, viral warriors!
Posted on Tuesday, March 17th, 2020

I am doing as well as can be expected given everything that's been going on. I occupy my time with lots of work, lots of television, lots of movies, lots of video games, and lots of time with my cats. Basically anything to keep my brain focused on anything except the outside world. Because if I start paying attention I would probably end up with a brain hemorrhage. Especially when our president is going 180º on the coronavirus. First it was a Democratic hoax that's been overblown by the media and going to disappear any day now because he's doing such an amazing job... now it's him knowing it was a pandemic before it was even declared a pandemic... all while none of his followers are calling him out on his crap. I don't expect our government to ever be truthful about anything. We know they're fucking incapable of such a thing. But I don't expect people to roll over and not call politicians out on their bullshit, regardless of which political party they support.
Oh well. I'm getting used to being perplexed by blind party loyalty.
And getting used to getting this crap out of my head by re-watching my favorite entertainment. Last night it was What We Do In The Shadows, which is a movie I love beyond all reason...
Followed by a marathon of the television series, which is SO good because the original creators are still involved (and even make an appearance in an episode!)...
A second season is dropping on April 15th, and I cannot wait to see it.
Tonight I will be watching my second-favorite Hallmark movie of all time, A Winter Princess, which was just released on home video...
Hallmark movies are cheesy and ridiculous to extreme levels which is what makes them so entertaining. I particularly like this version of the holy-shit-it-turns-out-they're-royalty trope because the actor playing the princess (Natalie Hall) actually looks like a frickin' princess. I mean... damn is she brutally gorgeous. The story in this one is tired, but the movie is actually pretty good. Interesting to note that they filmed it at the Big White ski resort (outside of Kelowna, BC) doubling for a ski resort called "Snowden Peak" in Colorado. It is an amazing location and they (surprisingly) make pretty good use of it. From a design perspective, I loved how they made the "Snowden Peak" logo an exact duplicate of the "Big White" logo so that they didn't have to change it out in the long shots. Smart, smart production team there. Anyway... worth a look if they are playing it on the Hallmark Channel, which I have started watching again since they've been working with GLAAD to not be such homophobic idiots.
Posted on Monday, March 16th, 2020

My mom never seemed to be a huge fan of cooking. It was just something she did because she had to, and not something that she ever aspired to enjoy or master. She had a set of recipes that she was comfortable with and got good at making out of sheer repetition. Every once in a while something new would enter the mix, but not often.
One of my favorite things she made was Applesauce Bread. She found the recipe in a Spices of the World cookbook by McCormick (the company who sells all those spices). It's a 1964 edition, so I'm guessing she had it from before I was born. There are a dozen recipes in the book that mom would make, but only the Applesauce Bread was made so many times that the book broke in half at the recipe page. Eventually my mom had to rubber-band the thing and keep it in a plastic bag. You can see the recipe here, right under the instructions for Welsh Pork Cake(!)...
She altered the recipe, leaving out the raisins (gross!) and substituting walnuts for pecans. But here's the real thing she did to make this recipe better... she went from one big loaf pan to three small loaf pans. The best thing about this bread was the crust. We would fight over who gets the "ends." The smaller the loaf, the most crust you get. Genius.
One day I came home from work and she had a surprise for me. It was her Applesauce Bread... BUT SHE FOUND A MINI LOAF PAN TRAY TO BAKE THEM IN! NOW WE WILL HAVE CRUST FOR DAYS! WHOOOOOO!!!
It's the only way I make her bread now...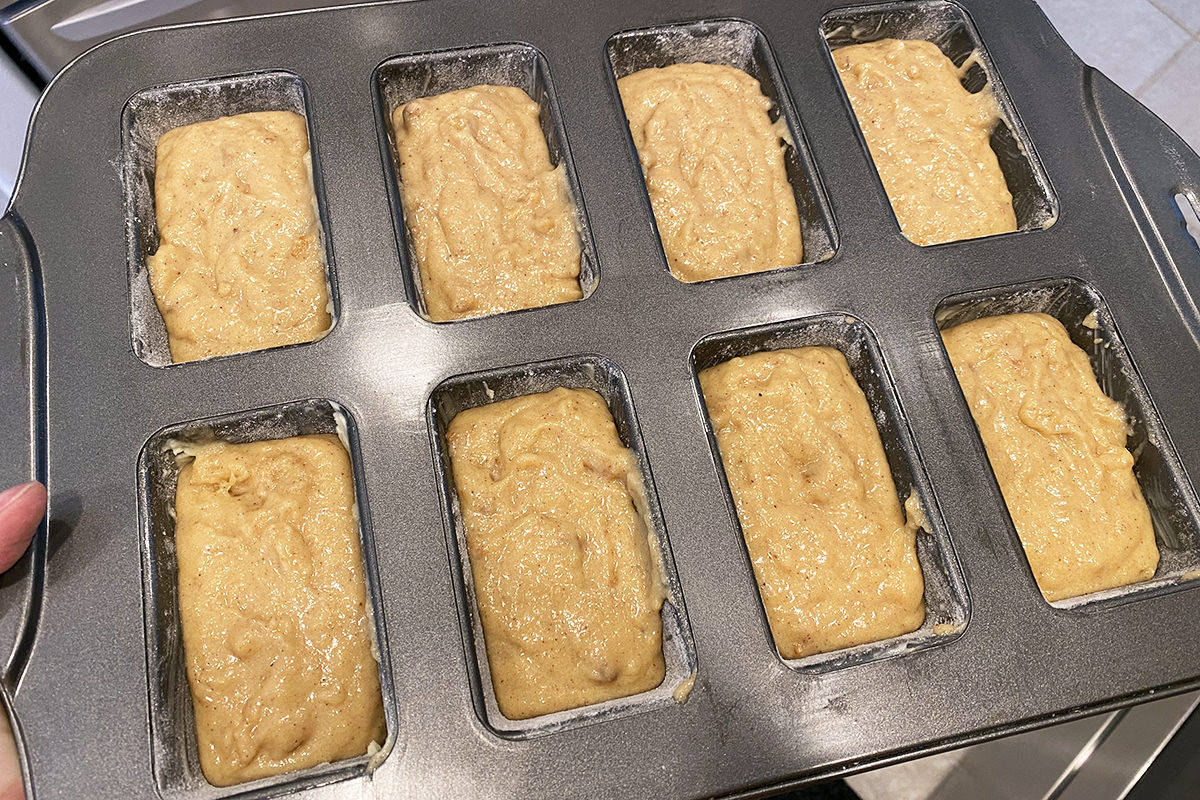 The eight loaves in the pan she found are perfectly sized to accommodate a full batch of the recipe...
You're supposed to let it cool for 20 minutes but I never can wait. It's just too dang delicious out of the oven. Of course you have to eat it with an absurd amount of butter...
Because I love y'all (and the book is out of print), here's the recipe...
1/2 cup Butter (softened to room temperature)
1-1/2 cups Sugar
2 Eggs (beaten well)
2 cups Flour
1 teaspoon Baking Powder
1/2 teaspoon Baking Soda
1/4 teaspoon Salt
1 teaspoon Cinnamon
1/2 teaspoon Nutmeg
1/2 teaspoon Cloves
1 cup Applesauce
1 cup Walnuts (chopped)
Cream the butter and sugar until light and fluffy. Add beaten eggs and mix together well. Sift the flour, measure, then sift again with the baking powder, baking soda, salt, cinnamon, nutmeg, and cloves. Alternate adding flour mixture and applesauce to the egg & sugar batter until it's all thoroughly mixed. Blend in walnuts. Pour batter into well-greased and floured pan(s). You can use one 9-1/4 × 5-1/4 × 2-1/4 large pan, three small loaf pans, or 8 mini loaf pans. Bake at 350° for 40 minutes (mini loaves), 50 minutes (small loaves), or 1 hour (standard loaf). Ovens vary, but tops should be golden brown with brown edges and a toothpick should come out clean. Cool on a rack for 20 minutes.
Notes...
Creaming the butter and sugar until well-mixed is important. If there are chunks of butter then the ingredients won't mix properly. A good electric mixer really helps with this recipe.
Sifting the flour twice is critical. The bread will not rise properly unless the flour is well aerated.
Heavily greasing the pans is no joke because the applesauce makes the batter wet. I wipe the pans with a lot of butter then flour heavily. Anything less is just asking for the loaves to stick to the pan. Also... don't let the loaf sit in the pan too long or it will stick no matter how well you've greased and floured it!
The batter will dry like cement, so don't be all "I deserve a break today!" and go play video games while the bread is baking. Scrub the bowls and utensils you use immediately.
Entirely too yummy.
And now back to our regularly-scheduled coronavirus coverage...
Every day since things started getting COVID-19-serious I've tried to imagine what it would be like if I was still taking care of my mom. If she was here with me, I'd be trying my absolute best to make sure neither of us got sick. Me because I couldn't take care of her while sick. Her because I have no idea how I'd possibly know how to take care of her in that condition. If she was at the care facility, I guess all I could do was hope that the staff could keep her safe while I stayed away. Either way, I'm horrified just thinking about it.
It really makes me feel for those who are actually in this situation right now. If that's you, help is available (link is for the US, if you're outside the US, please Google for assistance near you!).
If it were me, this would probably be what sent me over the edge. Heaven only knows I was already 99% of the way there.
Here in Washington State, which is an epicenter for the virus, our governor has closed down restaurants and bars for dine-in and asks that they continue as takeout or delivery operations until things get under control. Gatherings of 50 or more people is verboten as well. This is a serious problem which demands serious solutions, and it's good to know that our State officials are at least trying to slow down the spread of COVID-19 so that our hospitals are not overrun. Of course, this being Redneckistan, there are local restaurant owners telling the governor to eat shit and they will stay open because it's their God-given right as an American to spread the coronavirus, but that's to be expected here. If it were me personally, I wouldn't want my restaurant to be forever-remembered as ground zero for a highly infectious virus, but I guess that's why I'm not in business.
I mean, we just had a man die from COVID-19 in our local hospital, but I'm sure this is all just a hoax started by the socialist communist godless liberals, right?
I dunno. All I know for certain is that I'll be skipping the Welsh Pork Cake.
Posted on Sunday, March 15th, 2020

We all may be in social distance, self-quarantine exile, but you're in good company... because an all new Bullet Sunday starts... now...

• Rise? I both liked and hated Star Wars: The Rise of Skywalker when I first saw it. On one hand, seeing many of the original trilogy characters come back one last time was pretty great, and the special effects were visionary and sublime. On the other hand the script was complete and total shit. JJ Abrams perverting The Force into whatever he wanted it to be in order to fill in a few of the many, many plot holes in his crap story was embarrassing and insulting. And the fact that almost nothing in the movie made sense, had past precedent, or was ever explained, was ten buckets of lame. Nowhere was this put into such vivid relief than in a reply by Elijah Wood(!) to one of several expositional chunks of story left out of the film, but dropped in fucking tweets...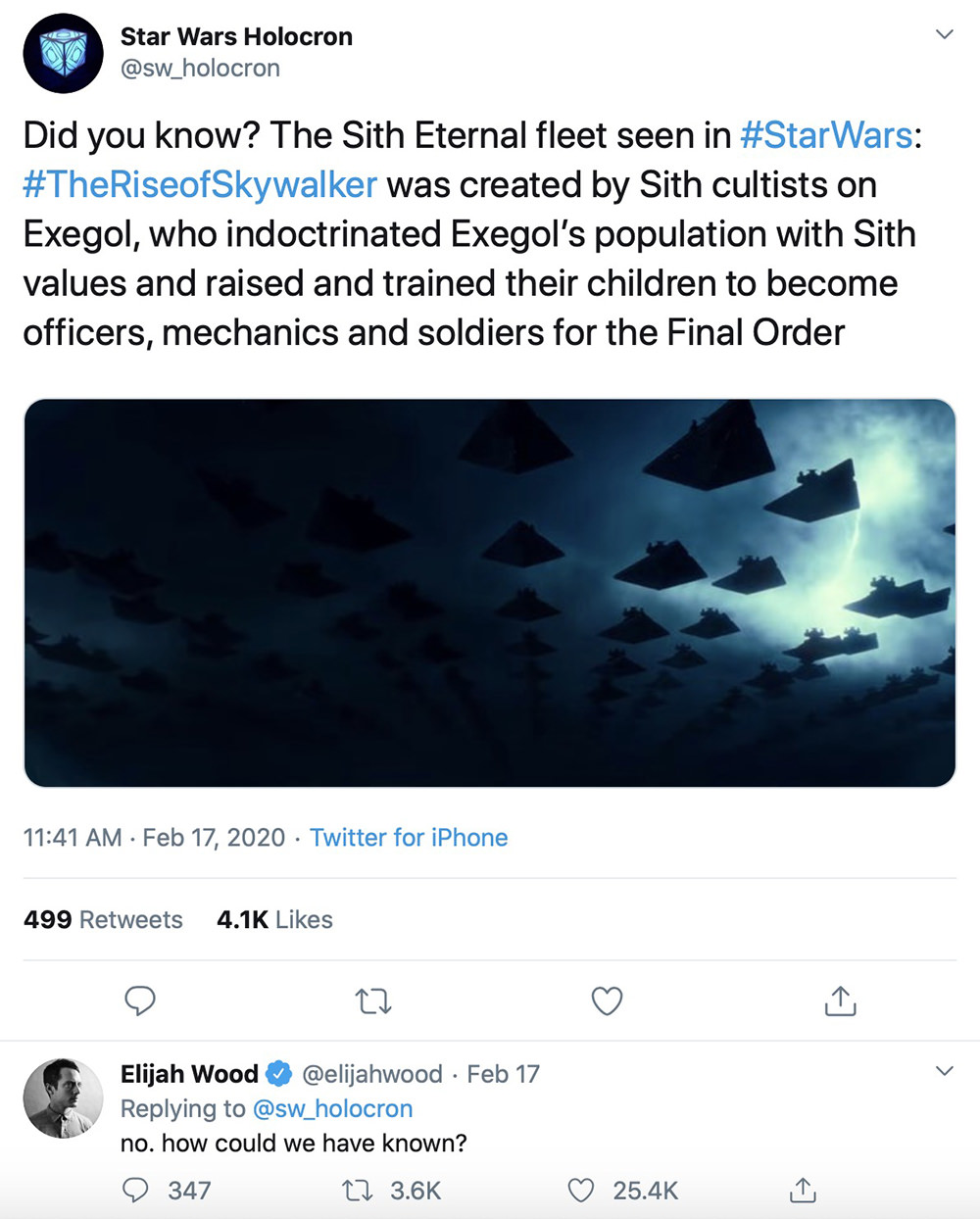 On Friday I got an email from Apple telling me that my digital copy of Star Wars: The Rise of Skywalker was available to watch (a few days early because Disney is doing their part to keep people home). I ordered it when I didn't think I'd make it to the theater to see it... then forgot to cancel after I finally saw it. And so I watched it again. Now I've totally changed my mind on the film, I just outright hate it now. What a shitty, SHITTY way to close things out. My only consolation is that the shitty sequel trilogy was marginally better than the horrendously shitty prequel trilogy when taken as a whole...
Thank God that whole mess is over. Now just let the Skywalker crap finally die like it should have done after Return of the Jedi. As the excellence of the Disney+ series The Mandalorian has shown us, there's far better things to do with the Star Wars Universe than continuously rain shit upon it.

• Do You Want to Build a Snowman? Along with the digital release of Star Wars: The Rise of Skywalker, Disney also released Frozen 2 three months early. I guess they figured they might as well try to drive up subscription numbers for their streaming service since they've had to shutter most all of their movie/television productions...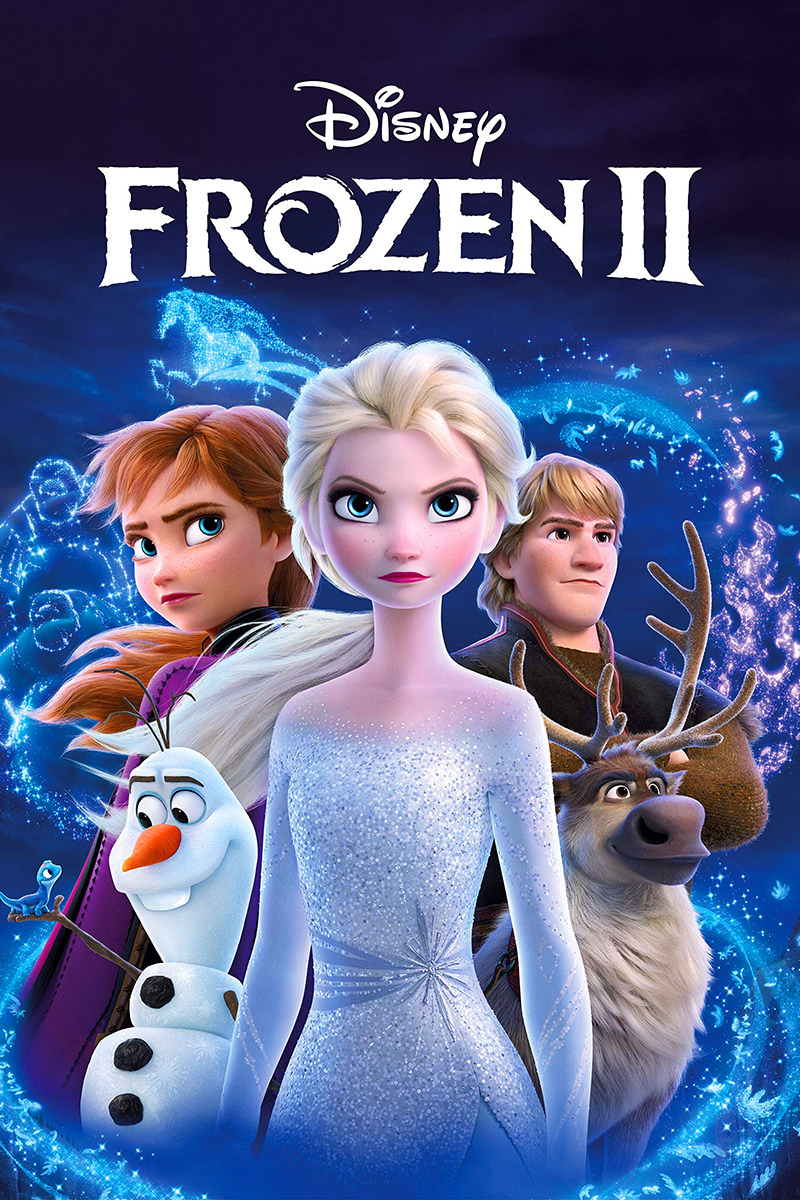 I'm going to be perfectly honest... I am not a fan of musicals. Some of them I like more than others, such a The Lion King, for instance. Live-action is more difficult, but tolerable if I like the soundtrack (like Grease and Xanadu, for example). The first Frozen was annoying musically, but I loved the character of Kristoff (wonderfully brought to life by Jonathan Groff). And so I tuned into Frozen 2 to see what his character was up to. Turns out he's acting weird and being made to play the fool while a really tacked-on story unfolds. It's not that this was a bad movie, it's just that I didn't get what I wanted out of it. Still, better than nothing, I guess? Or is it? I can't help but feel that things should have been left alone after the first one. Except... the animation and design is phenomenal, beautiful, mind-blowing stuff.

• Joy! In addition to crap Star Wars and an unneeded animated sequel, I've been delving back into all five seasons of Killjoys. The show always amazes me. It has fairly good (but not extravagant) production values which are complimented by complex stories and multi-faceted, highly interesting characters. Every episode feels as though they made the best possible use of budget and resources while never losing sight of the big picture of the universe they were building...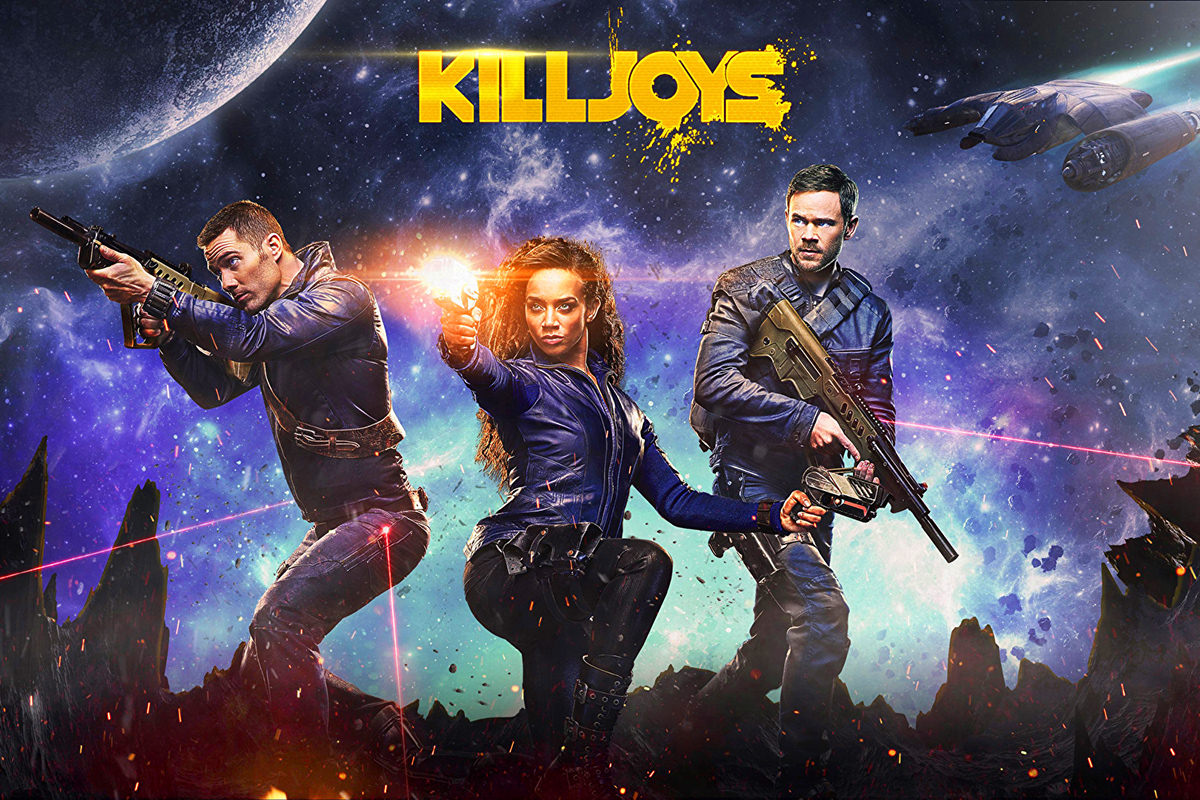 Smart, funny, violent, serious, disturbing, and all-around good sci-fi, this is the whole package. My amazement only grows as I rewatch it from the beginning (the fifth and final season ended last September). The series follows three "killjoys"... bounty hunters... as they work through their personal demons while trying to skate a moral divide between doing good and doing their job. It started strong. Got better. Kinda dropped off a bit at the end, even though I can't really complain about how it ended. It probably was good to cancel it before the show bottomed out, but I can't help but think there were more stories to tell. And could be more stories still if we get some movies or specials or something.

• MAR10! March 10th is known in Nintendo circles as MAR10 (MARIO) because a number of games and Mario products end up with a discount. One of the games on sale was Yoshi's Crafted World for $20 off, so I snatched it up. The game itself is a simple, fun, and clever platform puzzler which has a cool "handcrafted" look where everything is made from paper, cardboard, and other crafting junk...
Yoshi games have always been fairly easy to play... slightly more difficult to complete at 100%... which makes it a perfect choice for a casual gamer like me who wants a distraction instead of a serious challenge. Oh yeah... it's adorable too.

• Go West! And so... the third season premiere of Westworld is finally here. I had read some seriously mixed reviews of the first four episodes that were made available to the press. I, of course, have only seen the first episode. It was... interesting? I mean, they've completely jettisoned what made the show be the show... i.e. Westworld... so it's pretty much just fake people on a murder-spree in Futureworld, but I don't think that's necessarily a bad thing...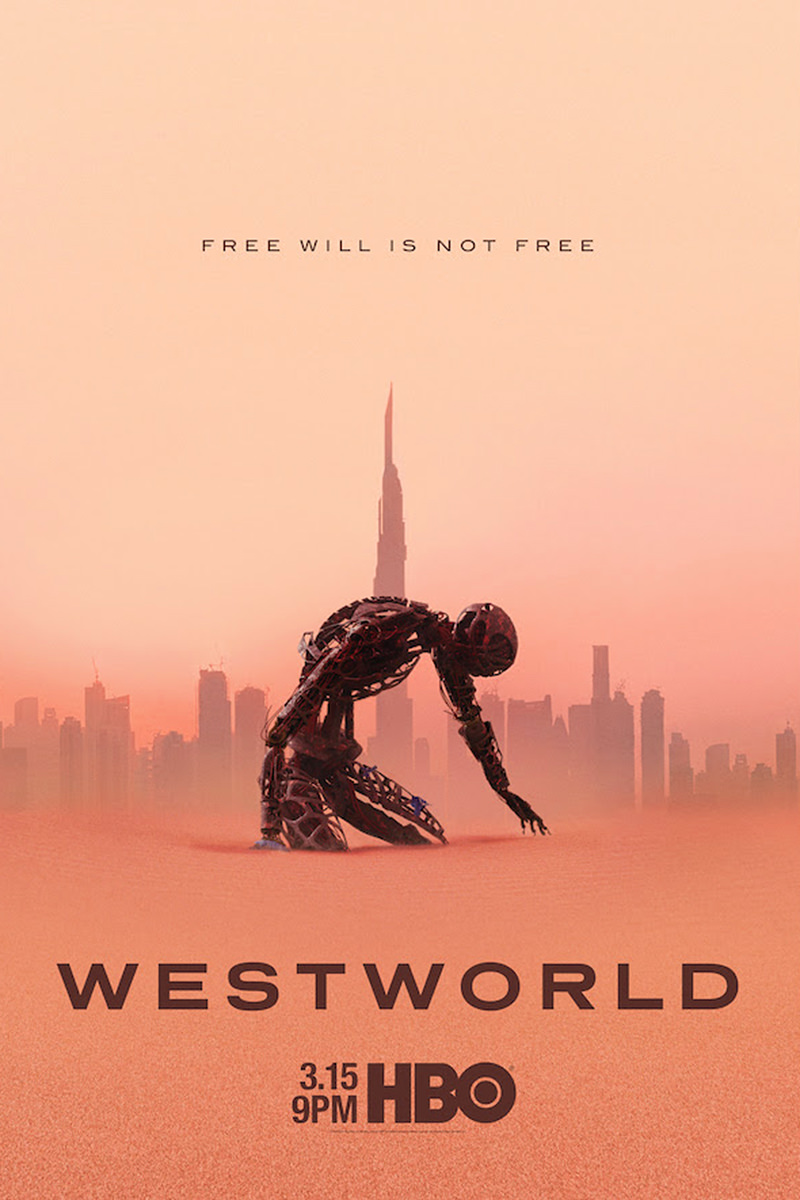 Watching Delores go full-on Terminator in a wonderfully-imagined future is pretty great... so even if that's all we get, I'll keep watching. The thing about the first season which made it so fantastic is that it was so beautifully plotted and deep in concept. The second season was far shallower, but attempted to compensate by going non-linear with the story to poor effect (the first season played with the timeline amazingly well, so I don't know what happened there). It looks like they are not bothering to play with the timeline this time around... unless this really IS Futureworld and Delores is a GUEST? How mind-bending would that be? Well, Evan Rachel Wood, Thandie Newton, and Jeffrey Wright are phenomenal, regardless, so I'm hoping this reduced 8-episode season is worthy of their talent.

• FIVE! Tonight was also the finale of Avenue 5, a fantastically funny space farce starring Hugh Laurie. I have been loving the show, even when it took a decidedly dark turn last week (in a way that was actually still pretty darn funny). The ending isn't an ending, which would have me furious if not for the fact that HBO has already renewed it for a second season...
It's surprising that HBO is fostering such a delicious series when I know that the twisted humor is not going to appeal to the masses. But it very much appeals to me, which is all I care about. I am really hoping that they can manage to expand on the show for next season instead of retreading what they've already done (something that was already starting to happen at the end). And thank you to HBO also for giving the show such a massive special effects budget. I mean that... the sets are expansive, beautiful, and look like they cost a fortune. Worth a look if you haven't seen it yet.

And that's enough of that... keep washing those hands, everybody.
Posted on Saturday, March 14th, 2020

Jake and Jenny have been bonkers crazy this past week. Perhaps they are sensitive to the shit sandwich which we're all dealing with now? I dunno. Cats are smart, but I don't think that they are reading the news while I'm asleep. But maybe they are.
It all started on Monday when I nearly crapped my pants because I thought there was a snake under my bed...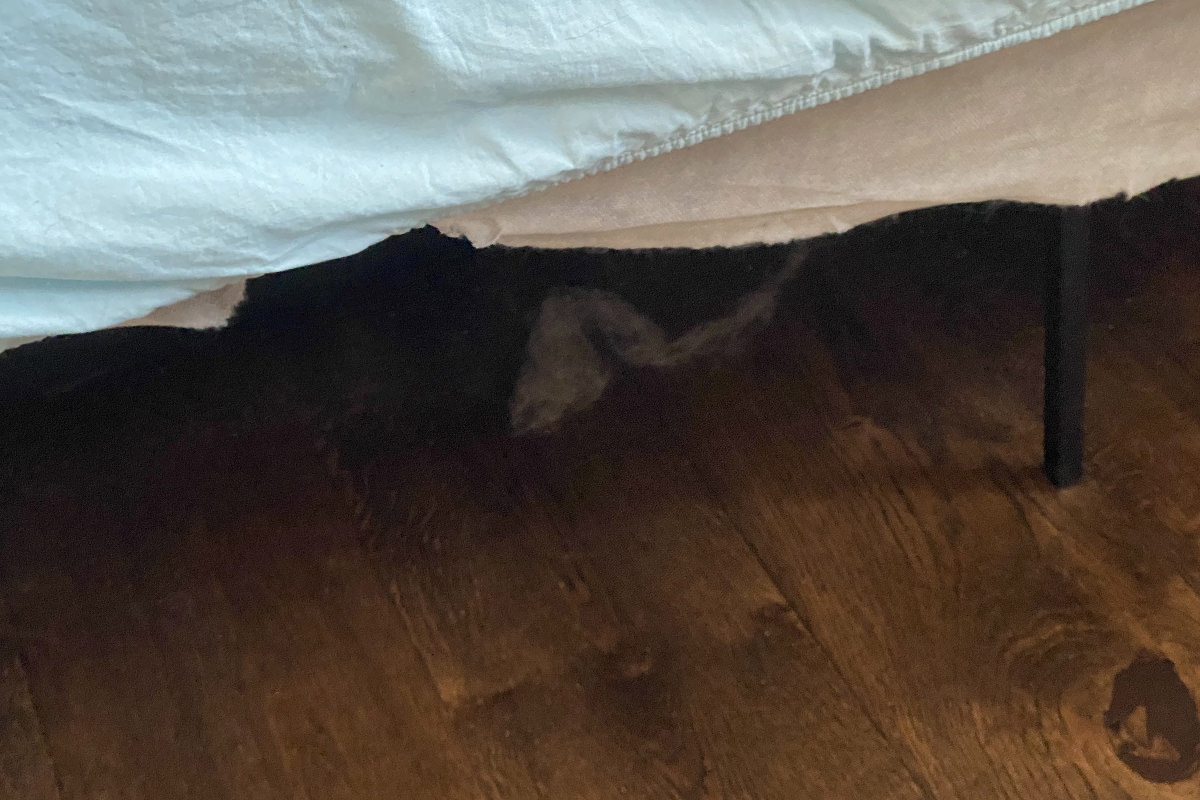 It was cat fur, of course. Which is why I exclaimed "I JUST VACUUMED TWO DAYS AGO!" after I figured it out. But now that the weather is warming up, the fur is practically falling off the cats in handfuls.
Jenny has taken to being particularly savage in teasing her brother. Sneaking under the scratcher lounge so she can swipe at Jake when he jumps off. Eating his snack when he's out in the catio. And, oh yeah, walking by with Mufasa while he's next to me getting petted...
About two seconds after this photo was taken Jake scampered after her at top speed so he could retrieve his prized toy.
Jake has been even more clingy than usual lately. He wants attention all the time...
And then there's Jake squawking for me while I'm in the kitchen. Usually he only does this when he's in distress or needs help finding Mufasa. After dropping everything and running in to find out what was wrong... I found out he wanted emergency belly rubs...
Earlier in the week I walked in the door, greeted the cats when they came running. Checked their food and water. Pet them for a while. Then went to work. But Jake was not satisfied with the level of attention, and decided to hop on me in a way to get my full attention...
More than once I've woken up in the morning only to find Jake curled up at my feet. I try to stay still so I don't disturb him...
But he's easily disturbed...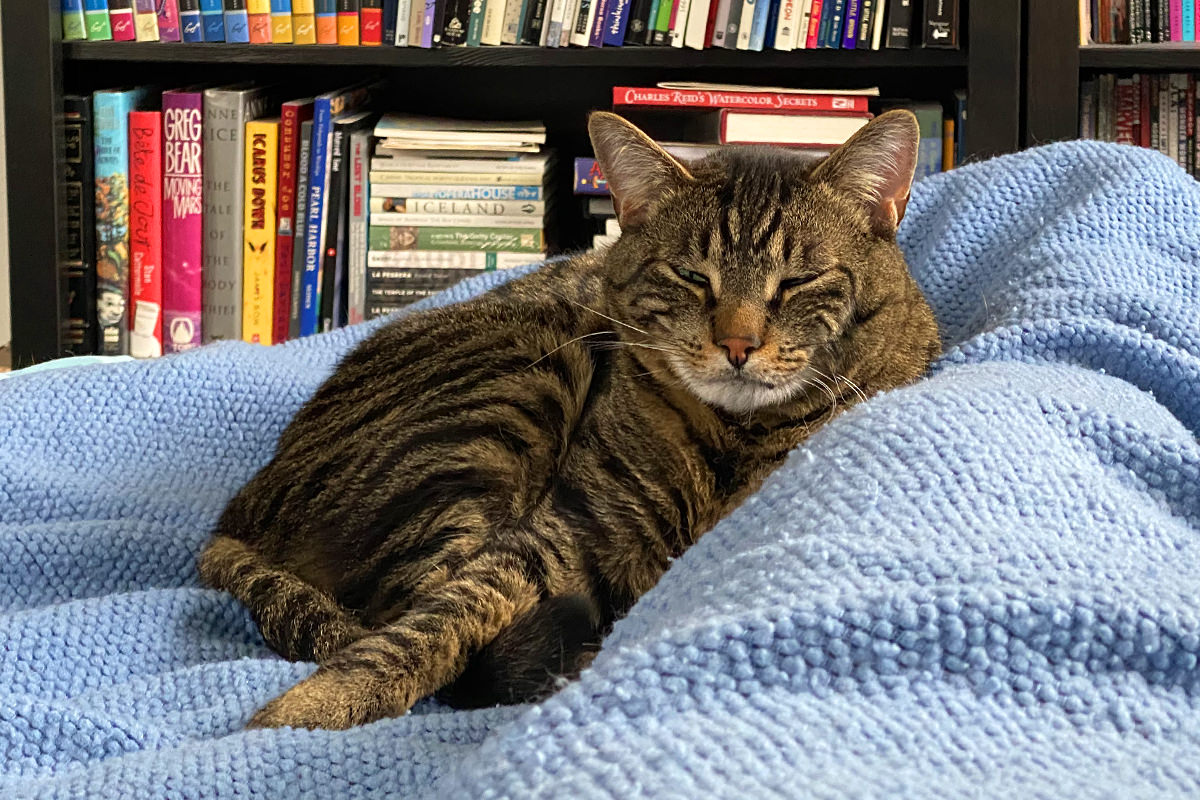 Jake is one cranky boy when you wake him up from sleep.
I don't have the coronavirus. At least not that I know of. But I'm acting as if I do in the hopes that I won't catch it and, if I do, I'm hoping I won't pass it along to my cats. I'm washing my hands before I touch them. I've ordered an extra bag of Jake's prescription food in case I'm quarantined. That kind of thing.
And, oh yeah, I'm also treating my bodily fluids as if they are toxic and keeping the bathroom doors closed so the cats can't go in. They don't normally go into the bathrooms unless they follow me in, but better safe than sorry, right?
Naturally they are furious that there's a place in the house that they can't go... even though they don't really want to go there. They felt the same way about the laundry room until Jenny figured out how to slide open the pocket door that leads there. Alas they can't open a door with a latch, and so they sit and meow at the door (Jenny) or squawk at the door (Jake) in an attempt to open it that way.
It doesn't work, but it does give them something new to do.
Posted on Friday, March 13th, 2020

I live each day in a Benadryl-induced haze so that people don't think my allergies are coronavirus symptoms. That would be bad enough if not for the fact that I keep getting curve-balls thrown at me.
Take this morning, for example.
I worked late, late, late last night and was still dead-tired when my cats came running in after the Alexa alarm for their 7am feeding went off. So I dragged my ass out of bed and made my way past the landmine of cat toys strewn in my path to give them their food and get some household chores out of the way. At 8am I decided to go back to bed for a half-hour nap before heading into the office.
Five minutes after my head hit the pillow, Jake and Jenny were running into my bedroom at top speed. I had no idea what brought that on... until a second later when the yard-care people fired up a thatcher so they could groom the lawn for Spring. The noise was huge, the cats were freaked, and I wasn't going to get any sleep.
Then, at 8:30 the Alexa alarm I set to "wake me up" went off, which got the cats all excited because they thought it was feeding time again when they heard it.
As I was headed to the shower I realized that the thatching noise had stopped and it was quiet... even though I only heard them working on the side of my home and nowhere else. I thought perhaps the thatcher had broke down and looked outside to see if there was a problem.
Oh there was a problem alright...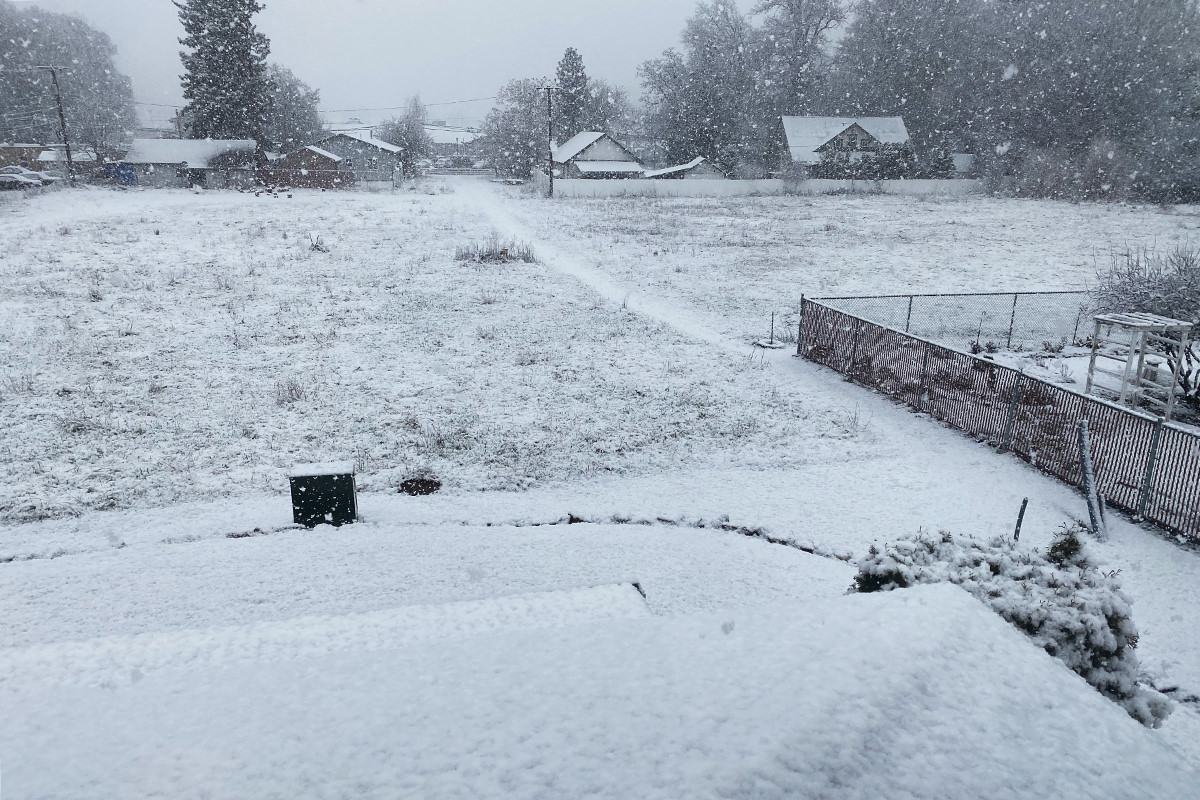 Great.
Might as well go to work then.
My cats were still waiting for their second breakfast when I trudged down the stairs...
Note that Jake is ON THE TABLE WHERE HE KNOWS HE'S NOT SUPPOSED TO BE!
I'm all like "SERIOUSLY? YOU JUST HAD BREAKFAST 90 MINUTES AGO!!" But I was feeling sympathetic from the noisy yard work that scared them, so I gave them kitty snacks before heading out the door.
Where I had this greeting me...
Guess I converted my garage into a wood shop too soon?
I am going to try and do as little work-work as possible this weekend so I can get caught up on house-work that's been piling up. Because, just like with the snow that's currently falling, I really don't need an avalanche to bury me.
I'm buried enough.
Posted on Thursday, March 12th, 2020

Last night I could have sworn I was coming down with a fever... but never felt hot to the touch. Maybe it was psychosomatic because of everything happening in the world. Maybe it was wishful thinking because I really wanted to stay home. Or maybe I'm just imagining things because I'm getting old.
Regardless of why I thought I had a fever, I started running through everything that would happen if I had to self-quarantine myself. I have plenty of groceries and supplies. I bought Coke Zero and Quaker Brand Chocolate Chip Rice Cakes yesterday. Everything I need can be ordered online and dropped at my door. And I can work from home if I have to.
So... not a big deal, right? I could totally use a staycation. Right?
Because, hey, if Tom Hanks and Rita Wilson can make it through COVID-19, then I can. Right?
Everything will be okay if we can just stay calm and trust that the people in charge of keeping us safe have a handle on things. Right?
Yeah, it was great watching this ignorant, stupid, confusing address by our president show just how fucked we are. You could literally watch the stock market go into free-fall as he was talking! You know it's bad when a presidential address does more harm than good and we would have been better off if he had never said anything at all.
And it looks like our choices for the election come November are this hot mess and... Joe Biden?
Jesus. Spring may be coming, but the winter of our discontent is neverending and Friday just keeps getting further away.
Posted on Wednesday, March 11th, 2020

I wake up. I go to work. I come home. I go to sleep. Then I repeat it all over again the next day. I don't go anywhere unless I have to. I don't see anyone unless I have to. I don't do anything unless I have to. I wash my hands before and after every activity. I sanitize every surface I touch. This is life in the age of the coronavirus. This is love in the time of COVID-19.
My caution came highly recommended by the organization I volunteer with. They're based in Europe where there's a perspective on things that's different from here. Italy is in major crisis, other countries will likely join them, and absolutely everything is shutting down in an effort to halt or reduce the escalating infection rate. Meanwhile here in the USA I keep running into people who think that it's all being overblown... usually as a part of a conspiracy theory to reflect badly on President Trump. It's all fake news. It's not a serious problem. It's no more dangerous than the common cold.
Which is a load of crap, of course, but I guess there are people who would rather believe a bunch of bullshit than accept that their hero is an incompetent dumbass who would rather downplay a serious situation at the cost of American lives than look like an incompetent dumbass.
Today I had to run to tourist town to return something I borrowed for work. I wanted to go today instead of the weekend so I wouldn't have to see anybody. On the way back home I decided to stop at the store to pick up the only two things I can't currently live without... Coke Zero and Quaker Brand Chocolate Chip Rice Cakes. If I'm going to be quarantined, I have toilet paper, soap, and food. I don't have beverages and dessert. So... worth the risk of stopping at the store to get some, I suppose. I just have to be mindful of people and sanitize my hands after.
It was then that I saw that perhaps Redneckistan is starting to take things seriously after all. The grocery store was rationing toilet paper and paper towels to one package per person and the shelves were starting to become bare.
Blind panic is unwarranted.
But a little panic is probably going to save lives if it makes people start taking proper precautions.
Wash your hands and stay distant, people.
Posted on Tuesday, March 10th, 2020

For many, many years, I had Max von Sydow staring down at me.
Well, Max von Sydow as Ming the Merciless from Flash Gordon. but, yeah, that guy who has been in so many cool sci-fi movies. The guy who was in Flash Gordon, Conan the Barbarian, Dreamscape, Dune, Judge Dredd, Minority Report, and, of course, he was the Three-Eyed Raven from Game of Thrones (before it turned to shit). Amongst others.
But to me he was mainly Ming from Flash Gordon because this poster was hanging in my bedroom. A poster I still have, by the way...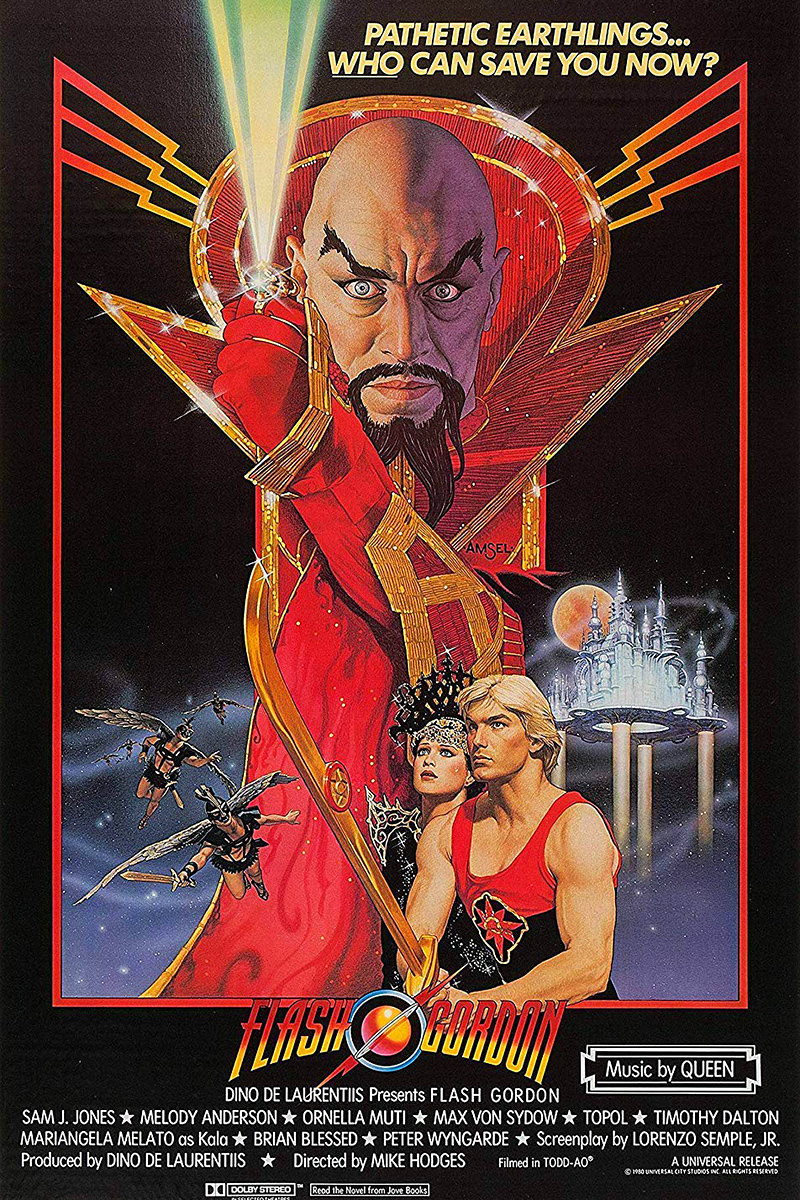 Unfortunately Max von Sydow passed away yesterday. Given the number of awesome films he's been in over the years, he will be sadly missed but fondly remembered. He even played Blofeld in the James Bond movie Never Say Never Again, for heaven's sake.
You can tell that you're getting old when the actors from all the movies which defined your childhood start to die.
Rest in peace, sir.
Posted on Monday, March 9th, 2020

I dream differently than most people in that I don't dream very often and, when I do, I am almost always an observer of myself in the dream. It's like I'm watching my dream on television and know I'm dreaming the entire time. Those occasions where I'm having a dream where I'm completely lost in it and believe it's a real experience are rare. But it does happen.
Like last night.
In my dream I got an emergency request to fly to Mt. McKinley(!) in Alaska(!) so I could pick up some data from a scientist that was critical for the charity. Given that all my travel through July was recently cancelled (thanks, coronavirus) I figured it must be a dire situation, so I agreed. Hours later I've driven to Seattle and was boarding an Alaska Air flight to a small airport at the foot of Mt. McKinley.
When I arrive, lighting is crashing all around me. I hide under the Alaska Pipeline pipe(!) to stay safe and ask the ground crew where I should meet my contact. Somebody hands me a pair of binoculars and points to the mountain. When I look through, I see a guy frantically running while lightning is striking all around him. Then the person who handed me the binoculars said "Looks like you made a trip for nothing. That guy ain't getting off the mountain today."
Furious that I just flew all that way for nothing, and even more mad that I can't risk taking photos of Mt. McKinley and have lightning hit my camera, I decided not to check into my hotel. Instead I get right back on the plane and fly back to Seattle after the turnaround.
After I get back to Seattle I call up the charity and they apologize profusely for having me risk catching the coronavirus for nothing. I hop in my car and drive back home, then snap out of my dream as I roll into my driveway.
Since that kind of realistic dream doesn't happen to me very often, you can imagine how confused I was when I found myself sitting in my bed after having just flown to Alaska and back. It took me a few minutes to realize I had been dreaming it all.
And the first thing I do?
Grab my iPhone so I can see if there is actually an airport at Mt. McKinley.
Turns out that there is, but it has a small gravel runway and Alaska Air obviously doesn't fly there. Then I get mad at myself for calling it "Mt. McKinley" when I know dang well that this is the colonizers' name for it, and the native people refer to it as "Denali." Except to say that the airport actually is still called "Mt. McKinley Airport" even though the National Park where it's located has been rightfully named back to Denali.
After getting mad at myself over confusing the name, I get even madder at myself for wasting a rare actual dream on something so stupid. I could have been a super-hero... or been in space... or making love to a space alien as a super-hero. But instead I have a lame dream about air travel (something I have to do all the time) and lightning (which was exciting, but hiding under a pipe the whole time? Ugh).
I'm totally blaming Daylight Saving Time for this shit.
And the coronavirus.
A part of me just wishes that I'd go ahead and catch the coronavirus so I can get it over with and have my life go back to normal. I'm tired of not being able to touch my face... or lick my iPhone... and really tired of having to wipe down my hookers with disinfecting wipes. That can't be good for her skin. Or mine.
I'm going to have to remember to moisturize.