Posted on Thursday, May 12th, 2022

News was made when astronomers released a blurry photo of the super-massive black hole in the middle of our galaxy.
You've probably seen it.
It's a blurry orange donut shape with three bright spots on it...

Photo by EHT Collaboration
If you take a while to actually read why this is so significant, it's mind-bogglingly amazing.
But if you'd rather have an explanation that won't melt your brain quite as much, Derek at Veritasium has done his usual incredible job of boiling things down to brass tacks...
Remarkable.
It's almost as if God is going to show up and say "Howdy!" any minute now...
Posted on Wednesday, May 11th, 2022

It's no secret that one of my favorite movies of all time is The Fifth Element.
And this is the 25th anniversary year, believe it or not.
I can't even imagine how many times I've seen this film. At least two dozen. And I love it more with each new viewing. It's beautiful. It's visionary. It's a really good story. And now Milla Jovovich is talking about her part in it all to Vogue...
And now I just want to watch it yet again for the millionth time.
A part of me is glad that they never made a sequel.
A bigger part of me would really have liked to have gotten one.
Posted on Tuesday, May 10th, 2022

Pantone is now charging people to use their color books in Adobe Illustrator.
I wonder if there's an alternative system, because this is fucking absurd. Designers don't buy inks... we specify inks so that printers and fabricators can purchase the inks from Pantone.
Except now we can't specify jack shit because Pantone wants us to pay $60 a year for the privilege.
Fuckers.
If anything, Pantone should be paying ME to specify their inks to my printers! Something I've been doing for FREE for them for decades.
I swear, there are days I just want to take a torch to corporate America for the way that they treat people. I sure hope that somebody who isn't a greedy piece of shit develops a new color system replacement for people who are tired of Pantone's bullshit. I am betting that every designer on earth would hop on board.
Having to pay to promote a company's products when we don't even get a cut of the sale? Are you kidding me? Apparently Pantone didn't learn their lesson with Hexachrome and needs to be taught another.
Fuckers.
Posted on Monday, May 9th, 2022

At work we're changing to a new email system. I thought that I could do some kind of export out of the old system and import into the new system, but there's nothing that works like that on a Mac. In some ways it's easier... just drag the emails from the old mailboxes to the new mailboxes... but in other ways it's far more difficult. Because Apple Mail tends to crash when you move a massive number of emails. Which means that I have to select a clump then drag them over in smaller quantities. Which wouldn't be a big deal, except I have thousands upon thousands of emails dating back to 2006 that have to be migrated.
My work emails are just that... work emails. I have no personal corespondence of any kind in there.
Except I kinda do.
Because there's people from years past that were more than co-workers, suppliers, customers, and the like... they are friends. Some of them moved on and were friends. Some of them have passed on and were friends. Gone but not forgotten.
And I'm seeing their names pop up as I grab stacks of emails and drag them from one place to another.
It's like a drive down memory lane. Sometimes happy. Sometimes sad. Sometimes painful.
Which is as you'd want it to be, isn't it?
Posted on Sunday, May 8th, 2022

It only seems as though we're descending into a hells cape from which there's no escape, but don't let that get you down... because an all new Bullet Sunday starts... now...

• Water! Looks amazing, as we knew it would...
And no Paparus font to be found!
But the real question is... Will it have a decent story? Time will tell.

• KHAAAAAAN! Couldn't agree more...
It was so masterfully done that few other movies have managed to top it... despite there being a huge advancement in special effects since the movie was made.

• Virgin?! During the boring, irrelevant bits of The Offer (of which there are MANY), I have been running through the latest TikTok meme. It's glorious. They have a bunch of geeks ridiculing their own hobbies and lives with the "ARE YOU A VIRGIN?" sound (here's a link in case TikTok is being a dick)...
These are my people! I just love people who have a sense of humor about themselves.

• New Julia! Much to my happiness, it was announced that HBO Max has renewed Julia for a second season. If you haven't seen it yet, it's a series exploring Julia Child's early days as a television star, and it's gold...
This is a show that you really just don't want to end. And now we know that it isn't over just yet.

• Thor Four More Thor! I'll bet everybody who was mouthing off over Natalie Portman not being buff enough to play Thor are feeling pretty silly right now...
This looks fantastic, and I cannot wait to see what Taika Waititi has done this time around.

• Cosigned! Yeah, pretty much this...
It is fucking horrific that Roe vs. Wade is set to be overturned... and this is coming from somebody who personally doesn't endorse abortion outside of cases of rape, incest, or the health of the mother being endangered. But, for the millionth time, my personal feelings have no fucking bearing whatsoever on what somebody else chooses for themselves... and neither do the feelings of legislators and members of the fucking Supreme Court.

• BRAINS! Well here's something you should not watch before going to bed...
And, if you did, sleep tight!

And now I'm going to bed. AT LEAST I HOPE SO!
Posted on Saturday, May 7th, 2022

It was announced that George Pérez, one of my favorite comic book writers and artists of all time, has died at 67 years old. The guy had been battling for a while now, so it shouldn't have been unexpected... but it still felt that way. Before I started seeing his work in comics, I didn't really think about the art on the books I read. Some of it was better than others, but I just didn't take much note of it. What I most definitely did take note of was when George started penciling The Avengers at Marvel. His hyper-detailed pages were imaginative, brilliant, and thrilling to look at. I was in love with his work from the moment I first saw it.
Then he was on The New Teen Titans and suddenly the entirety of comic book fandom was taking note. Then he ended up on Justice League and it was comic book heaven for me.
Then came Crisis on Infinite Earths, after which he rebooted Wonder Woman, which I remember thinking was a total waste of his talents at the time. Then the book was actually released, of course I bought it because I bought everything George did, and it ended up being my favorite thing that he ever worked on...

Rest in Peace, sir. You and your work will be very much missed.

To all of George's fans and friends,

Constance here, with the update no one wants to read. George passed away yesterday, peacefully at home with his wife of 490 months and family by his side. He was not in pain and knew he was very, very loved.

We are all very much grieving but, at the same time, we are so incredibly grateful for the joy he brought to our lives. To know George was to love him; and he loved back. Fiercely and with his whole heart. The world is a lot less vibrant today without him in it.

He loved all of you. He loved hearing your posts and seeing the drawings you sent and the tributes you made. He was deeply proud to have brought so much joy to so many.

Everyone knows George's legacy as a creator. His art, characters and stories will be revered for years to come. But, as towering as that legacy is, it pales in comparison to the legacy of the man George was. George's true legacy is his kindness. It's the love he had for bringing others joy - and I hope you all carry that with you always.

Today is Free Comic Book Day. A day George absolutely loved and a fitting day to remember his contributions to comics and to our lives. I hope you'll enjoy your day today with him in mind. He would have loved that.

Please keep his wife Carol in your thoughts and again, I thank you for respecting her privacy. I remain available through the contact on the page.

George's memorial service will take place at MEGACON Orlando at 6pm on Sunday, May 22nd. It will be open to all. Details to follow.

We will miss him always.
Posted on Friday, May 6th, 2022

I woke up this morning and seriously thought it was Saturday.
So imagine my surprise when I got to work and my co-workers were there. So much for being able to blast music while I'm on the job. I know this is why headphones were invented, but it's not like I'll be blasting anything in them when I have to worry about answering my phone and talking to people and stuff.
I started out thinking this was a much beter day than it ended up.
Posted on Thursday, May 5th, 2022

I'm just going to come out and say it... Star Trek: Strange New Worlds is my favorite Trek since the original series, and I've only seen the first episode. This is kinda how I felt about Star Trek: Discovery before it went from being phenomenally interesting, exciting, and brilliant in the Season 01 to being a phenomenally whiny, weepy, and dull pile of shit in Season 03. Disco has become so bad in Season 04 that I can't even bring myself to watch it. Such a pity.
But back to Strange New Worlds...
The cast, as we've seen from their appearance on Disco is sublime. The visuals and special effects are absolutely gorgeous. And the writing is whip-smart with a bit of fun. In short, it's absolutely everything you could possibly want out of a TV show.
Finally Star Trek is Star Trek again...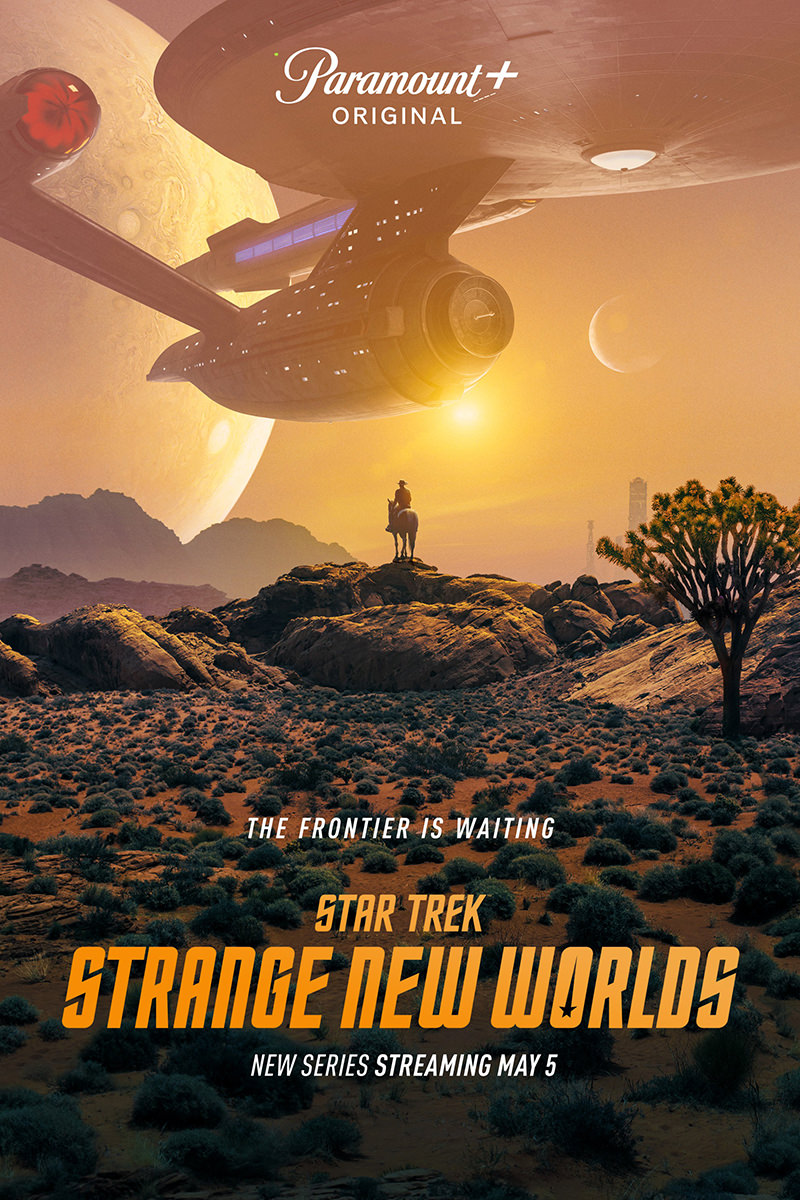 Eschewing the season-wide arcs that Disco decided to adopt, Strange New Worlds is back to episodic television which neatly wraps up the story by the end of the episode. Despite my love of how Disco started out, I think this is the format which works best for Trek.
The debut episode, aptly titled Strange New Worlds, is about a First Contact mission that goes terribly wrong for Number One, and it's up to Pike, Spock, and Co. to make things right. It's not even remotely a spoiler to say that it all works out, but it's how it works out that makes this such good Trek. It's hopeful and inspiring as it was when Trek was new.
Plus it's got Spock in it.
Posted on Wednesday, May 4th, 2022

Though I thought the Star Wars prequels were crap, there's some things that came out of them which were undeniably great. Ewan McGregor's take on Obi-Wan Kenobi was one of them (Samuel L. Jackson playing Mace Windu was another, but more on that in a minute).
The official final trailer for the new series was released today in advance of the May 27th premiere, and it looks darn good...
I mean... that's everything you could want from Star Wars, right?
Not entirely...
Samuel L. Jackson has straight-up said that he wants to return as Mace Windu. We found out a month ago that he asked Bryce Dallas Howard to bring the character back...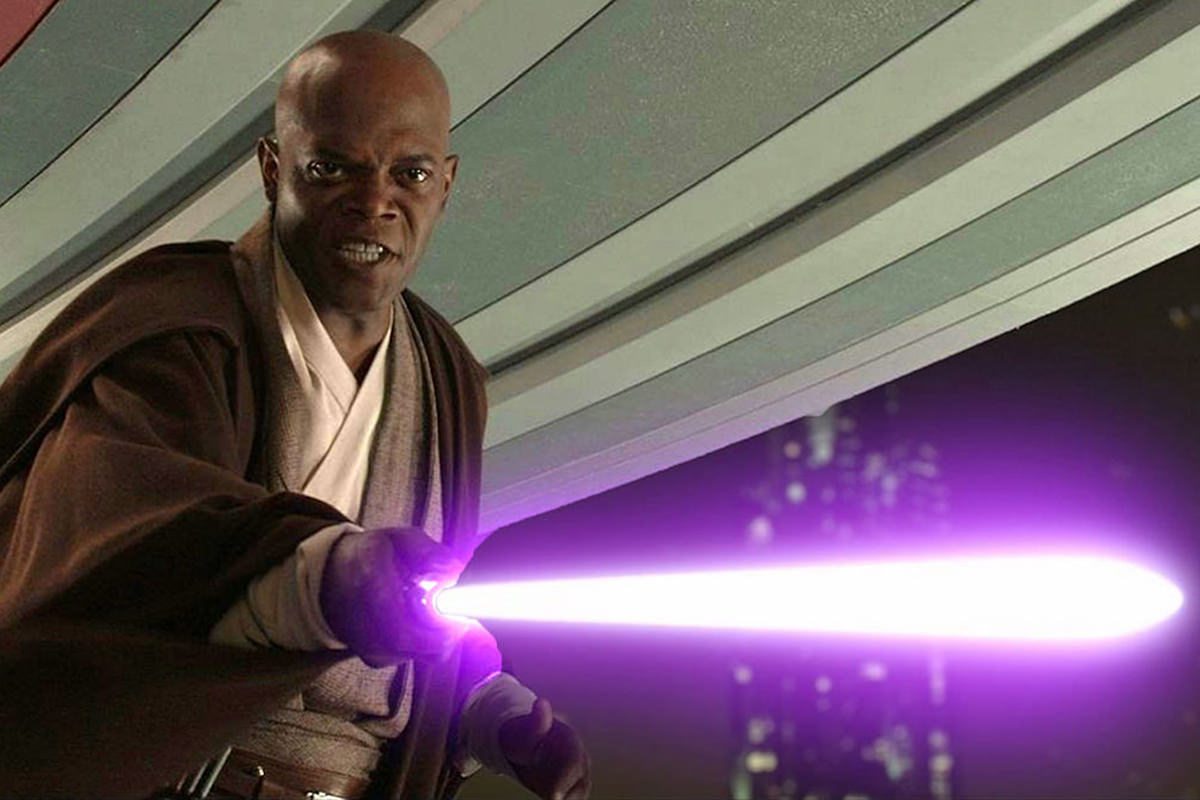 If Samuel L. Jackson is willing... and if they don't give him his own series where Mace Windu is the baddest muthafucker in the galaxy... then Disney+ is just flat out worthless.
Posted on Tuesday, May 3rd, 2022

I haven't been all that impressed with Moon Knight. Mostly because the show has barely had any Moon Knight in it. And it's perfectly understandable. They tapped an actor of Oscar Isaac's caliber, so covering him up in a mask for six episodes simply wasn't in the cards. No, the reason they needed Oscar Isaac was to have an actor with the chops to portray a character with dissociative identity disorder, which he delivered. As expected.
And now we've reached the end of the road. The final episode aired tonight.
And while it doesn't entirely make up for the fact that they dragged out this show for far, far too long... I have to admit that the payoff was pretty sweet. I just wish that this sixth episode had occurred at the half-way point, because now I really want to see what they do next...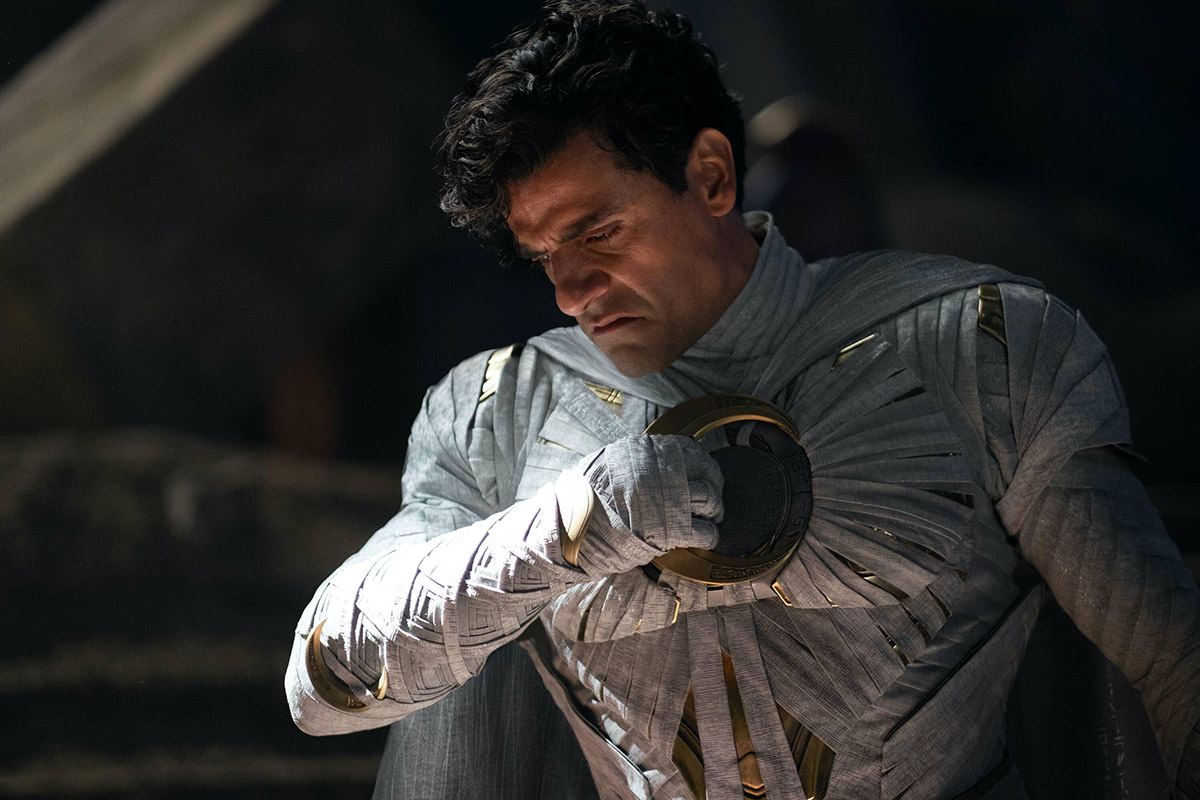 I'm not going to post any major spoilers (though if you're a fan of the comic books, it's not anything entirely unexpected), but I am going to hint at one: part-way through, a little Egyptian girl says in awe "Are you an Egyptian super-hero?!? and it hits pretty hard. Because representation matters. I hope that Marvel stays on this course, because super-heroes are getting played out, and anything new and different is welcome.