Posted on February 9th, 2015

Do you ever find yourself wondering... "Gee, is what I'm witnessing SHARK EXTREME... or merely ordinary extreme?
Well, thanks to the new TQ CERTIFIED SHARK EXTREME PROGRAM, wonder no more!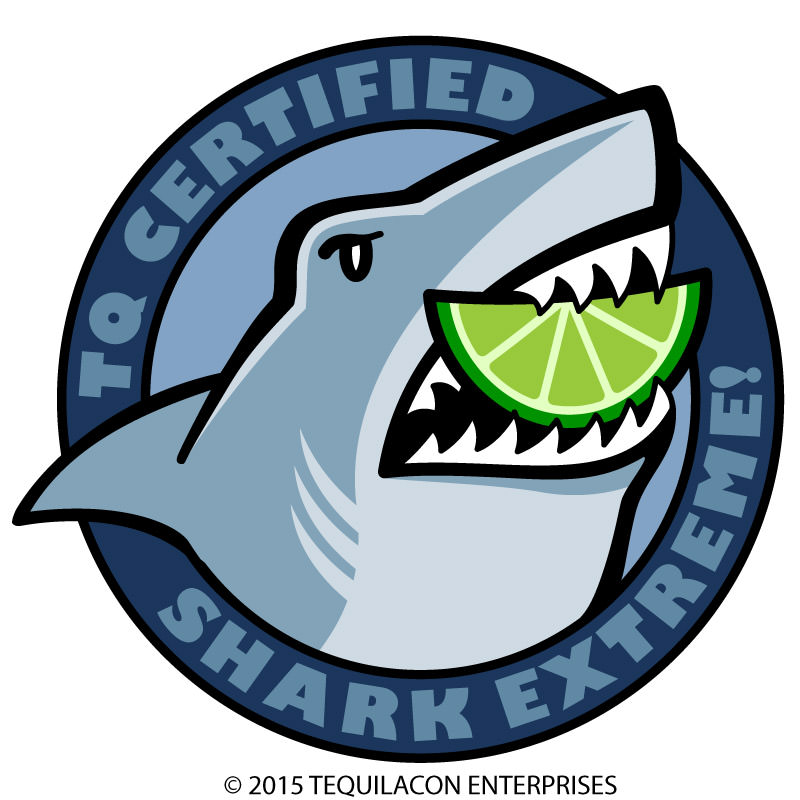 Thanks to this new branding initiative, highly train experts in SHARK EXTREME will now rank each incident on a case by case basis... only awarding the TQ CERTIFIED SHARK EXTREME mark to those products, events, or services that are truly SHARK EXTREME!
So... in case you were wondering...
Left Shark during Katy Perry's Super Bowl Halftime Show?
SHARK EXTREME!
And now you know.
Posted on February 6th, 2011

Blargh. Two days of travel have left me more dead than usual. On to the bullets while I still have a will to live...

• TequilaCon. Unfortunately, there will be no TequilaCon event in 2011. In previous years, we've been extremely fortunate that the stars have aligned and everything has come together to make for an awesome event... but it just isn't happening this year for one reason or another. So rather than forcing together something mediocre, calling it "TequilaCon," and leaving people disappointed, we've decided to take a pass this year. The last thing anybody wants is to go to the time and expense of attending TequilaCon only to have it not live up to the high expectations set by previous years. As for the future... who can say? So long as there is tequila somewhere out there in the world, the possibility for a new TequilaCon will always be there. In the meanwhile... thanks for all your support. May your limes be juicy and your salt be salty until next we meet. Jenny, Brandon, Dave2, Vahid, and Mr. Tequila...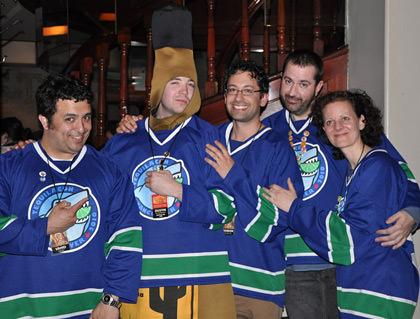 • Mayo. One of these days I'm bringing an extra suitcase with me so that I can pack it full of creamy delicious Dutch mayonnaise. I would have tried to smuggle a jar back this trip, but US Customs are real tight-asses when it comes to bringing superior food products into the country. The bastards.
Please note that I was NOT the person who opened the jar of mayo on the right, ate a few spoonfuls, then put the jar back on the shelf. Not that I could blame this person, but it wasn't me.

• Seriousness. But in all seriousness, who the fuck would open a jar of mayo in a grocery store, eat some of it, then put it back? If I looked, would there be slices of bread, cheese, and ham missing too? Did somebody make a fucking sandwich at the store? What the hell?

• Honestly. I mean, truly... honestly... what the bloody fuck? Did somebody obsessed with the creamy deliciousness of Dutch mayo realize that smuggling an entire jar was impossible... but smuggling a handful down their pants might work?

• Obsessive. Okay. Okay. Okay. I'm honestly not getting all obsessive over this, but these are the things that keep me awake at night, people. WHAT HAPPENED TO THAT MAYO?

• Foreigner. This morning as I was waiting to board my flight home, I made my way to some website where a video was available. After clicking on the video, I got an error message saying "I'm sorry this video is not available in your country." This left me dumbfounded and more than a little pissed off. I don't think that people should get to put videos on the internet unless the entire internet is allowed to look at them.

• Easy. One of the many movies I watched on my way home was Emma Stone in Easy A. It wasn't that this was a film I was dying to see, but it was one of the last things available that I hadn't already seen at least twice. Much to my shock and horror, I actually enjoyed this movie. It unapologetically borrows from a lot of those great 80's flicks like Sixteen Candies, Pretty in Pink, Say Anything, and the like. And does so pretty well. It always shocks me that quality films of any genre end up being made in this day and age... but for something in the teen angst/romance genre that doesn't completely suck? Miraculous.
Olive Penderghast is a forgettable nobody high school student who decides to embrace her newfound infamy as "school harlot" once a false rumor about her losing her virginity spreads throughout the school. Hilarity ensues. Not only is Emma Stone flawless as the witty and lethally unflappable lead, but they somehow managed to assemble a genius cast including Stanley Tucci, Thomas Haden Church, Patricia Clarkson, Malcolm McDowell, and a surprisingly appropriately cast Lisa Kudrow. If you're looking for some mindless fun (that's actually fun), here's your film...

• Hard. As opposed to the total shit-stain of a movie called Life As We Know It. I mean, holy crap, does Katherine Heigl actively search out the shittiest, most pedestrian, predictable, ridiculously stupid scripts in the gutters of Hollywood to find her movie projects? How many sublimely idiotic spit-take reactions to the foul smell of baby poop do we really need? Wasn't Three Men and a Baby enough? Are we doomed to see it replayed in a movie every three years until the end of time? Granted, I fast-forwarded through most of this film as redundant pap, so perhaps some of the nuance was lost on me... but what the fuck?!?

Annnnnd... I'm spent.
There are plenty more bullets left in me, but my fingers stopped working about ten minutes ago. Just three more hours layover until I get to go home and (hopefully) sleep.
Posted on December 31st, 2010

2010 -> AUDIO -> VIDEO -> DAVE
And now, at long last, comes that one entry for people who are curious as to what I've been up to, but only like to read one blog post a year. All-in-all, it was not a terrible end to the decade. Picking and choosing all the good stuff that happened in 2010 (out of a blog that is
already
picking and choosing all the good stuff) kind of makes me think it was a
great
year. Alas, I know better, as there were boatloads of crap I had to deal with that never end up at Blogography. Oh well. It's okay to pretend, isn't it?
---
JANUARY
• Realized the right tool for the job won't actually get me a free date with Elizabeth Hurley.
• Opened my big mouth and got the entire wine-connoisseur world pissed at me.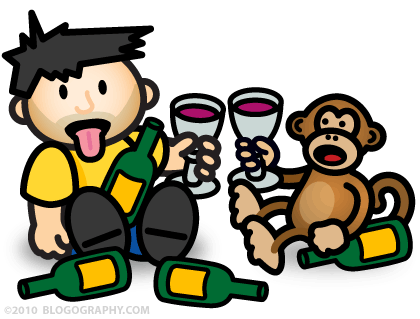 • AND NOW, FROM THE BLOGGER WHO BROUGHT YOU PENIS SALAD...
• Found out that somebody stole my monkey.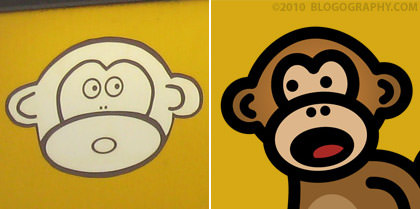 • Found a vagina on the sidewalk.
---
FEBRUARY
• Discovered that Canadians are responsible for the pussification of America, and showed them how REAL AMERICANS GET SHIT DONE!!
• Seattle FINALLY got a Hard Rock Cafe, and I got my 125th visit.
• Released my medical findings on a cure for the common cold to Twitter (and so much more).

---
MARCH
• That Crasher Squirrel has been showing up everywhere...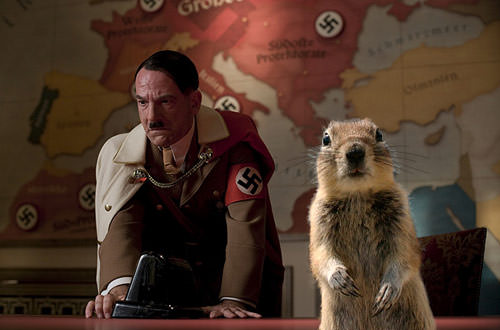 • Just like Lindsay Lohan's cootchie...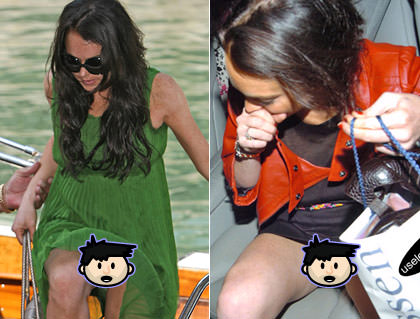 • Took my annual Birthday Vacation and ended up in Dutchyland, and Brussels, and Bucharest, and Transylvania, and Prague.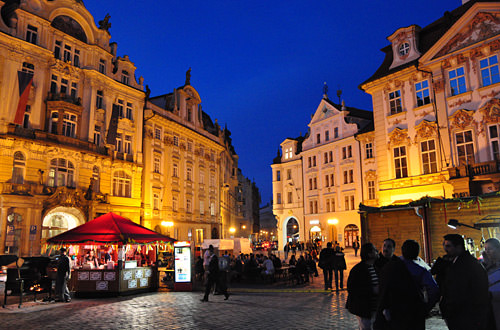 ---
APRIL
• Explained why Roger Ebert is WRONG about video games not being art.
• Attended THE blogging event of the year... TEQUILACON 2010 VANCOUVER!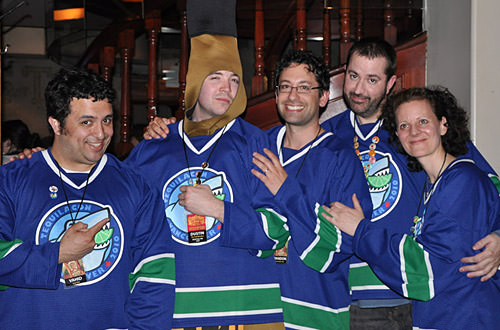 ---
MAY
• Went to New York for a-ha's farewell tour and to hang out with awesome people while Betty White made her Emmy-winning SNL appearance.
• Got the tackiest phone call ever.
• Took a dump on Lost and then went out for pizza with RW, which ended up having far-reaching consequences you'll find out about later this year.
• Summed up my position on the BP oil spill.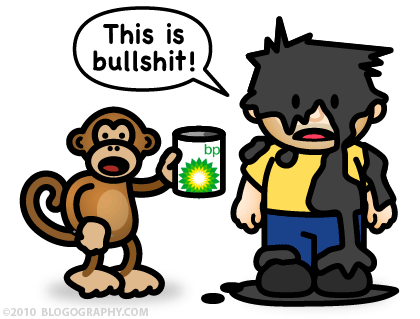 ---
JUNE
• Saw the Worst. Movie. Ever.
• WAY TO GO BLACKHAWKS!!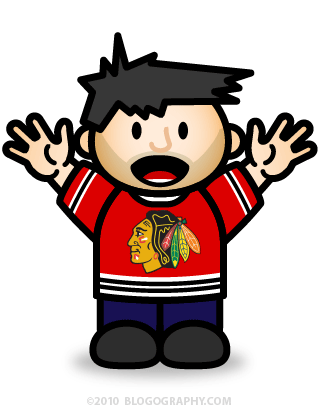 • Had more fun than should legally be allowed at Bitchsterdam 2!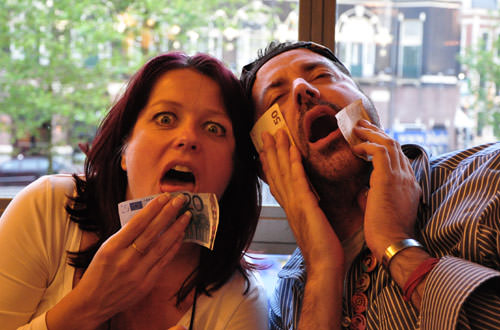 • Rush Limbaugh is a vile piece of shit.
---
JULY
• Saw one of the best episodes of television ever (thank you Steven Moffat, The BBC, and Dr. Who!). I can honestly say that I think this is the only time I cried in all of 2010.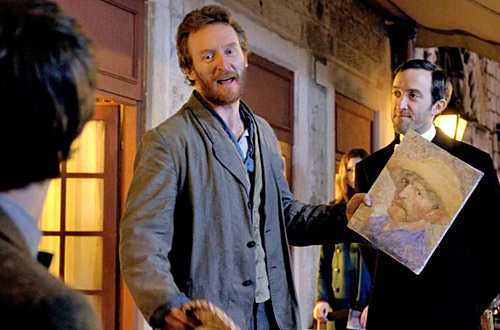 • Sarah Palin is a fucking idiot.
• Went on a tour of the USA with stops in Hollywood, San Diego for Comic Con, and Atlanta for Watermelon Beer, and Tulsa, and Kansas, and Chicago.
---
AUGUST
• Explained to haters who don't like being referred to as a hater that they kind are.
• Paid a visit to mah Hilly-Sue and FooDiddy in Sacramento.
• Got a visit from Muskrat and Whit in Seattle.
• Was inspired beyond my ability to express by the final words of a legend.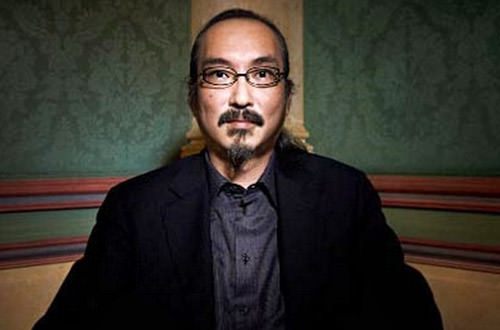 ---
SEPTEMBER
• Took a Mediterranean vacation and saw such remarkable places as Barcelona, and Malta, and Tunisia, and The Amalfi Coast, and Rome, and Portofino, and Corsica, and Monaco. As if all that wasn't enough, I got to have breakfast with Mickey Mouse!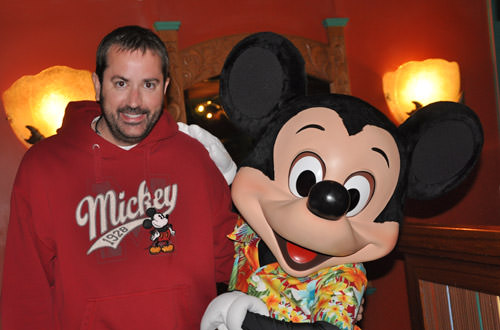 • Remembered The Golden Rule and became the biggest evil dumbass inhuman monster of them all.
---
OCTOBER
• Nearly crapped myself watching a television show.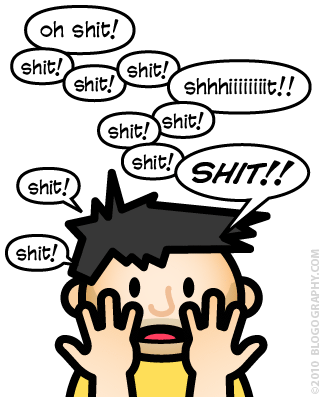 • Partied down in rural Wisconsin... a good place to be!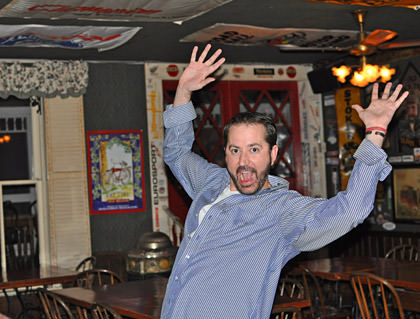 • Got all poitical for a minute.
• Wore purple for a very important cause...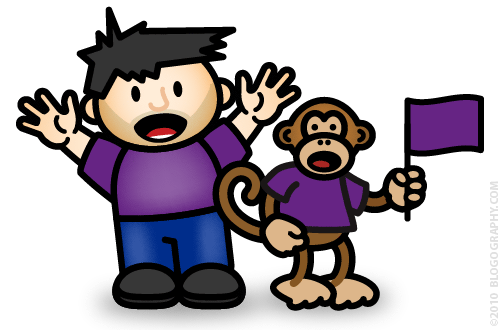 • Went to Albuquerque to gamble away my money at the Hard Rock Hotel & Casino there.
• Found out my iPhone can take some pretty decent photos if I bother to stop and look around because there's an app for that...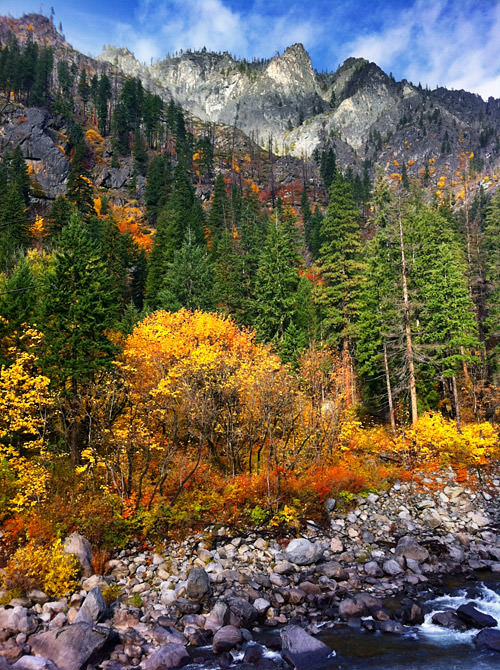 ---
NOVEMBER
• Went back to Atlanta, this time for Pumpkin Beer and good friends... then a tour of THE WALKING DEAD!
• Took a look at porn and handjobs in the interest of airport security.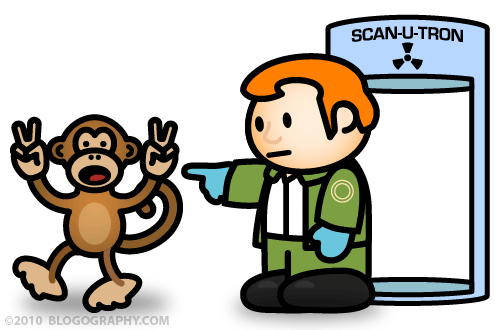 ---
DECEMBER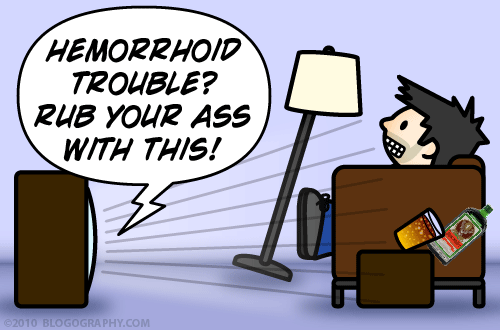 • Want to know where to go on vacation? Here are some of my suggestions!.
• "Take your stupid war and go fuck yourself with it."
• Took some pictures in the snow.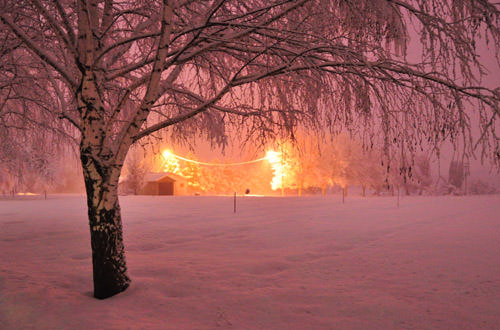 • Took on stupid bitches and the law, and went ape-shit over net-neutrality, and was shocked as hell by a moment of lucidity from Pat Robertson.
---

And that was pretty much what happened with me in 2010. How about you?
Hope your 2011 is a good one, and thanks for reading!
Tags:
2010
,
Dave Life
,
Davetoons
,
Photography
,
TequilaCon
,
Travel
Categories:
Blogging 2010
,
DaveLife 2010
,
DaveToons 2010
,
Hard Rock 2010
,
Music 2010
,
News - Politics 2010
,
Photography 2010
,
TequilaCon
,
Travel 2010
—
Click To It:
Permalink
—
5 Comments: Click To Add Yours!
Posted on April 26th, 2010

=sigh= Back to reality.
I'm so very sad that TequilaCon is over, but ultimately happy beyond words at how amazing it was again this year. It makes me want to run out an buy lottery tickets, because I feel so lucky to have been able to attend. Thanks so much to everybody who took time out of their busy lives to join us... I hope that you had as much fun as we did!
The trip back to Seattle from Vancouver was blissfully uneventful, as we managed to cross the border with no problems. Even though we had been living out our newly-found Metalocalypse addiction and couldn't stop quoting the terrifying rock-n-roll clown Dr. Rockzo the entire way down...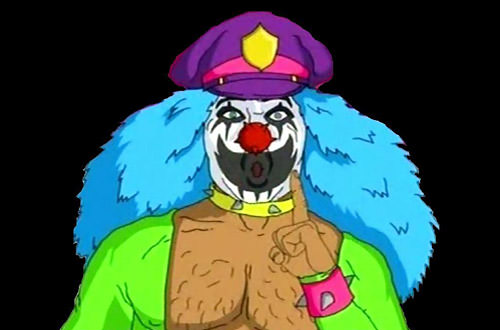 Anyway...
I'd blog more about the trip, but I just got back from an incredible dinner with Jenny (at the fantastic Seattle institution known as Ray's Boathouse) and have had entirely too much wine to concentrate long enough to form coherent thoughts...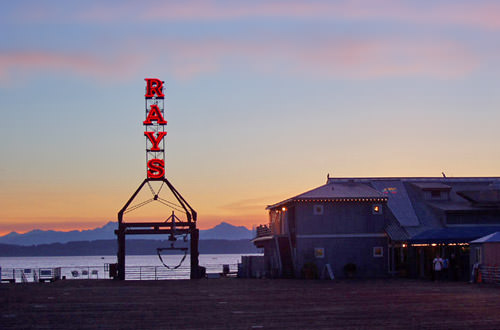 Beautiful photo taken from moohaha on Flickr.
And now I suppose that it's time that I get some sleep so I can return to Real Life in the morning.
Posted on April 25th, 2010

It's a very special TEQUILACON edition of Bullet Sunday!

• ISERT10. It all started on Friday when the TequilaCon Planning Posse met in Seattle for the drive up to this year's host city... VANCOUVER, BRITISH COLUMBIA! Dubbed the International Shark Extreme Road Trip 2010 (ISERT10), it was a journey filled with wonder, good times, danger, and disappointment. The disappointment came when we realized that the Kentucky Fried Chicken DOUBLE-DOWN is illegal in Canada, and we'd miss our opportunity to feed one to Dustin so we could observe the health-deteriorating effects...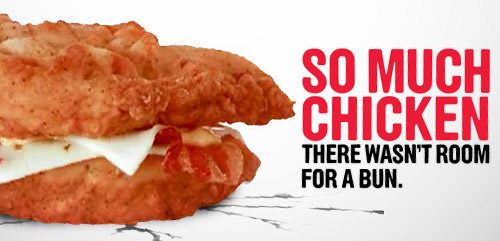 A double-cheese and bacon sandwich with fried chicken as the "bread" could only have come from the USA, and apparently Canada wants to keep it that way. After the thorough interrogation we got when crossing the border, I can't imagine the penalty afforded you if you were to attempt to smuggle a Double-Down into the country. Probably death. Or at least long-term imprisonment. Kind of like Brokedown Palace or Midnight Express... but with chicken.

• Apples. Tired from the trip up, we decided to hold off work until Saturday so we could engage in a new TequilaCon Planning Posse tradition... a game of Apples to Apples. This is, after all, how the term SHARK EXTREME was born (because when your word to judge is "Extreme" and you choose "Sharks" over "Hitler" as the most correct answer, you've pretty much laid down the law on extremeness... Jenny has the full story here). This year, I was faced with another Hitler dilemma...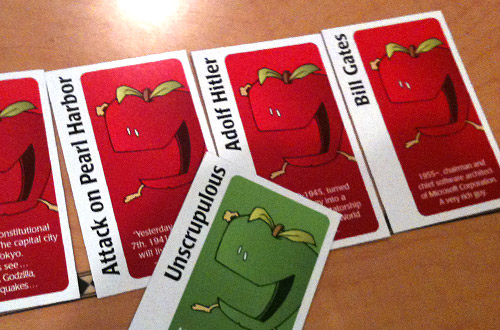 This year I wasn't going to make the same mistake after somebody played The Hitler Card, but Jenny had to go and remind me of Windows Vista, so now we've added BILL GATES UNSCRUPULOUS to SHARK EXTREME in the TequilaCon slang dictionary. And, in a stranger note, Adolf Hitler just can't seem to win at Apples to Apples.

• Preparation. Saturday morning was spent prepping for the big event, with button-making being given priority over sightseeing. Sure it's a tough choice, but sometimes sacrifices must be made for the greater good...

• TEQUILACON! I don't even know what to say about this year's event. It was epic as usual. A truly wonderful bunch of people having massive amounts of fun in a wonderful welcoming atmosphere at a fantastic venue (many thanks to Jet and everybody else at Steamworks Brewing Co. who took such good care of us!). Things could only have been more perfect if Ryan Reynolds showed up with a box of TimBits and Nickelback(!) performed! There's a photo set building up on Flickr where tons of pictures will end up in a day or so, but here's just a few I took...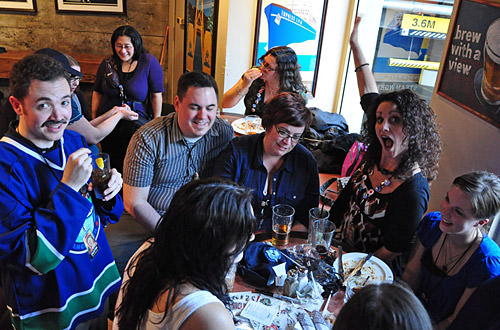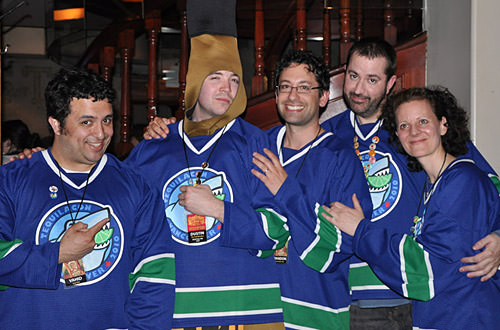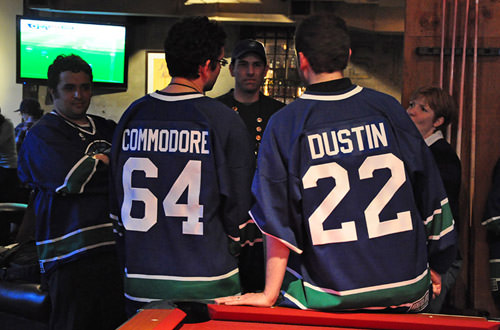 • SWAG! This year the SWAG (Stuff We All Get) game was elevated to an entirely new level. In addition to the bitchin' name-badge lanyards and souvenir buttons we usually get, Beth (of Copasetic Beth fame) created these amazing hats for all attendees...
Featuring the TequilaCon SHARK EXTREME logo, the hats look just incredible and added all new epicness to an already epic event. Thanks, Beth!

• Victoria. It's not really that easy to get to Victoria from Vancouver, even though technically they're pretty close. First you have a half-hour drive to the Tsawwassen Ferry Dock, a half-hour to buy tickets and load up, an hour-and-a-half to cross the Georgia Straight, and an hour bus-ride from the Swartz Bay Ferry Dock to downtown Victoria. With return, that's a seven-hour journey... it's kind of tough for a day-trip, but we decided to give it a shot because Victoria is a beautiful city and worth the effort...
It was a short trip, but a nice one...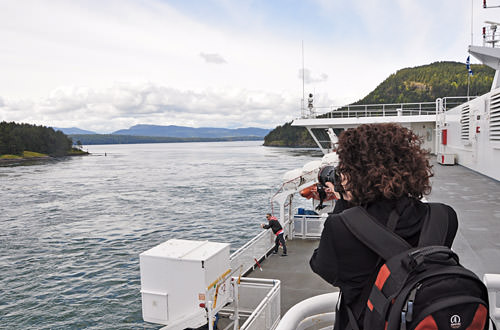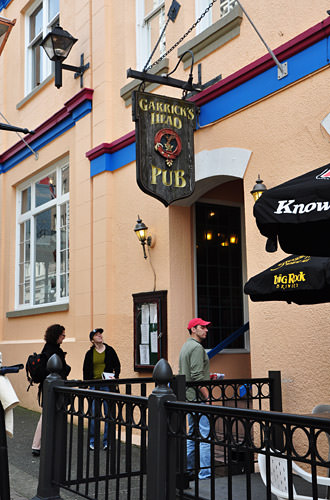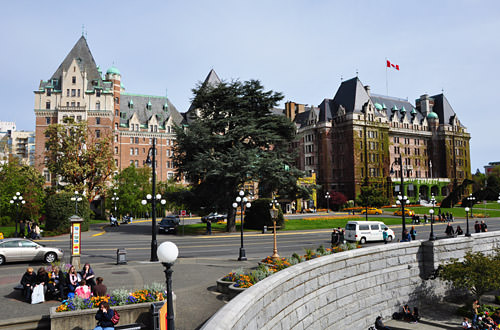 And thus ends another TequilaCon. Until next year!
Posted on April 24th, 2010

TequilaCon Day is here...

Posters from previous years are in an extended entry...
→ Click here to continue reading this entry...
Posted on April 20th, 2010

Tonight on the news they used the word "sexting" without bothering to define it. The fact that such a word is so pervasive that it is assumed to be generally understood is bizarre to me. They then went on to a segment about how "experts" have declared "texting" to be an addictive behavior for teens, who send text-messages by the hundreds. Next up: "experts" declare water to be wet.
I'd blog about the insanity of it all, but I have to get back to making TequilaCon Attendance Merit Badges...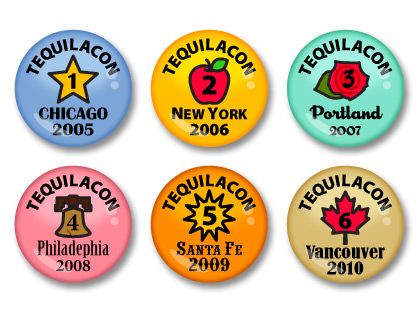 One. More. Day. To get everything together. As usual, I am so swamped with work that I'm hopelessly behind.
What is it like to be caught up with everything in your life?
It's been over a decade for me and I can't remember.