Oops! I almost forgot about Bullet Sunday! It's been a very busy weekend.

• Volcanic? The eruption of Mt. Eyjafjallajökull in Iceland and subsequent blanketing of all Europe with ash has disrupted air travel on a massive scale... including mine. Everybody's schedule has been hopelessly screwed and their travel plans postponed indefinitely since nobody knows when the eruption will subside. Worst case scenario has the action intensifying, causing the nearby Katia volcano to erupt as well. If that happens, planes will make their decision to fly from day to day based on weather patterns, and nobody will be able to plan for anything. At the very worst, travel could be mostly trains and ships around Europe for a long while. On the other hand, this could all blow over tomorrow.
But no matter what happens, I am saddened by people saying things like "I hate Iceland" and "Iceland just ruined my vacation" or whatever. Even if the country of Iceland didn't exist, that volcano would still be there. So hate on the volcano, not the country it happens to be erupting on. It's no more Iceland's fault now than it was Washington State's fault when Mt. St. Helens erupted. I've been lucky enough to have visited Reykjavik, and found everybody there to be friendly and kind to visitors. Certainly they're not deserving of such ill-will for something that's not their fault. Besides, karma dictates it could be your country next.

• Good Beaver? Ever wonder what Lil' Dave would look like if I were Canadian? Wonder no longer...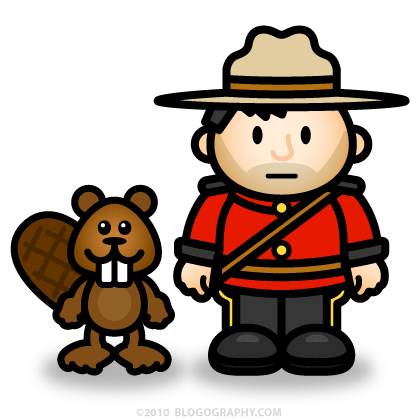 Yes, things are gearing up for TequilaCon 2010 quite nicely. Just six more days...

• Airfix? For well over a decade I've been combing the internet looking for information on an artist named "Satori" who was responsible for some of my favorite album covers in the 80s. I first noticed them for the Thompson Twins' Into The Gap album, where they turned the band's logo into a map...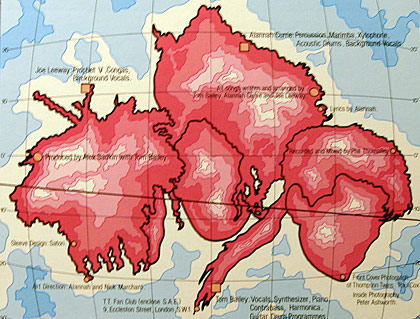 And of course there was that beautifully haunting cover for Dead or Alive's Mad, Bad, and Dangerous to Know with Pete Burns staring at you with those black-on-black eyes...
And of course there were those genius covers for a little band called Def Lepard...
This week "Satori" came up in an email conversation, and I Googled them just to see if anything new had popped up. Turns out that there has been something new... "Satori" was just a studio name for Andie Airfix. Not only does Andie now have a personal site where you can purchase some of his amazing work, BUT HE HAS AN AWESOME BLOG called "B*b G#ld*f Stole My Sunglasses?"
No joke... if you have even a passing interest in 80's music (or graphic design), you must visit Andie's blog. It's filled with genius stories featuring Grace Jones, Thompson Twins, Pete Burns, Def Lepard and more. I've read through his every entry twice and will undoubtedly read them all again. Great stuff.

Meh. I suppose I should probably try and get some sleep now. Who knows... one of these nights I might actually get lucky.