Posted on August 28th, 2013

On a trip to New York years ago, I decided to to buy a gift for some people back home as a "thank you" for giving me some hotel discount coupons. Back then I had no money for travel, and their generosity was the difference between staying in a nice hotel... or sleeping in a bus station or some grubby hostel.
Finding the perfect gift was difficult because I didn't know them very well. About all I knew was that they hosted fancy dinner parties, liked great wine, and took pity on their daughter's friend who was foolishly flying to New York with little planning and even less budget.
After a couple days of wandering through souvenir shops in-between visits to the Empire State Building, The Statue of Liberty, The World Trade Center, and all the other obvious tourist spots, I was ready to give up. Showing up at their door with an "I ♥ NY" T-shirt or a crappy picture frame would have been worse than showing up with nothing. I figured I would just buy a nice Hallmark thank-you card and that would be the end of it.
Except...
My fancy hotel had a concierge. I had never used one before... but of course I knew what they were for. I watch movies and stuff.
So I sauntered up to the concierge desk and said something like "Hello! I need to buy a hostess gift for a friend. Do you know where I might find something appropriate for a couple who enjoy dinner parties and wine?" The concierge looked at me like I was a grade-A moron and said "Do you have something in mind... like... oh, I don't know... a nice bottle of wine? Turns out that I actually was a grade-A moron, because getting them a bottle of wine had never occurred to me. "Well of course, wine!" I snapped, "I am asking you where I can get it!" Hey, I can be an asshole too, asshole.
And so I was directed to some ridiculously pretentious wine shop.
Where I was told that a cheese and crackers gift basket would be the better gift to travel home with. Which was a nice way of saying "yeah, you can't afford a 'great' bottle of wine in this joint, fella." They had a basket that had been opened because they took something out of it, and the nice lady assisting me offered to re-work it at a discount so nobody would ever know a part was missing. Fifty precious dollars later, I had a nice-looking gift of very expensive cheese with a box of watercress crackers. In a basket. With straw. I took care to keep it cool, and it survived my trip home the following day. I ran it to my friend's parents the next morning. Her mother was thrilled and thanked me profusely for the unexpected cheese windfall. Mission accomplished.
The following week I asked my friend if her parents had a chance to eat the cheese basket I gave them. Turns out they had. I sat waiting for her to beguile me with a magical tale of how the cheese was served with a $500 bottle of wine at an exclusive party attended by movie stars and dignitaries. Instead she told me that they had shredded the stuff and sprinkled it on a casserole or nachos or something.
I must say, I managed to keep my composure quite well.
But how ungrateful! That precious gift of $50 cheese was WASTED! I might as well have given them a box of Ritz crackers and a brick of cheddar! Didn't they know that it was a special cheese that was meant to be savored with a fine wine? I might as well have take a $50 bill and burned it! Of all the nerve!
And then...
The Buddhist philosophies I had been studying started to surface.
I gave them the gift freely. They accepted it with gratitude after doing me a favor. They liked it. They were happy I had been so thoughtful. Who am I to tell them how to enjoy their cheese? So they shredded it on a casserole... good for them! I'll bet it was the best damn casserole they had ever eaten! How nice that I got to be a part of such an amazing dining experience!
Discovering that you don't have to be angry all the time... and realizing that what other people choose to do with their cheese is their business... it's a liberating thing.
Which brings me to yesterday when I was told that "tattoos are disrespectful to the bodies that God has given us" and I was so close to saying "Then don't get a fucking tattoo, bitch!" but actually ended up saying "Why do you care what I do with my cheese?" which was confusing to everybody involved, so I shrugged my shoulders and walked away.
But not before I noticed she had pierced ears and color highlights in her hair.
Posted on September 11th, 2011

I deleted my blog from ten years ago so I can't tell you with any certainty what I was doing back then. I might have a vague idea over a span of some weeks or months but, if you were to pick an individual day, I'd be hard-pressed to tell you what was happening.
For every day save one, of course.
I was working as a consultant and running late for a meeting on the morning of September 11, 2001. I didn't have time to turn on the television, nor did I have time to turn on my computer. I went directly from my bed to the shower to my car for the 20 minute drive to work. When I arrived, I vaguely remember some talk about an airplane crash as I walked through the lobby. But, for all intents and purposes, I was completely unaware of what had happened three hours earlier at the World Trade Center.
It wasn't until I walked into the conference room and saw the television replaying footage of The Twin Towers collapsing over and over again that I knew of the horrific events unfolding in New York.
And, like most everybody else on the planet, that news coverage became my life for the next several days.
As the tragedy would become our lives for the next ten years.
Because those iconic structures may no longer be with us... but they're not gone either. I watch a rerun episode of Friends, and there's the Towers in an establishing shot. I pop in my DVD of Eddie Murphy's Trading Places and the Towers are there. I read an old Spider-Man comic book and there they are again. I look through old photos and...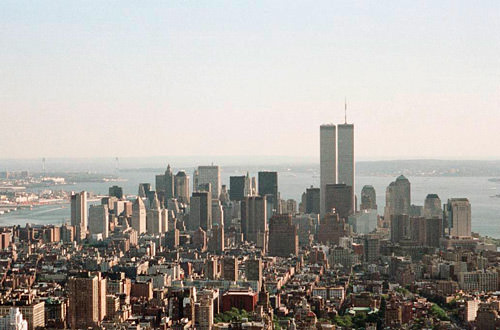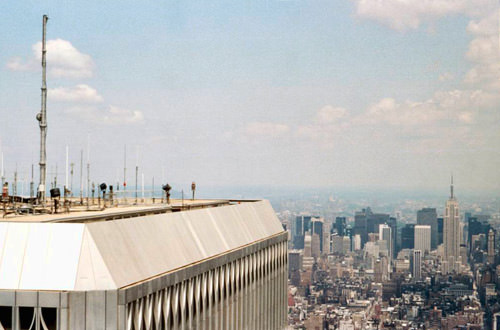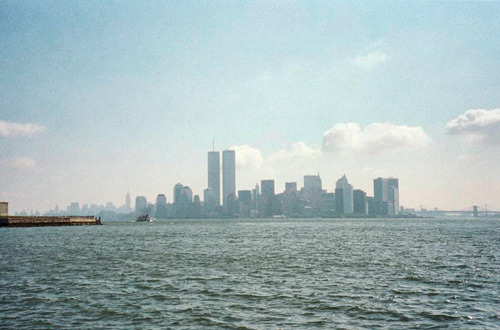 But that's me.
For those directly affected. For those orphaned or widowed. For friends and family of those who lost their lives. For those who now suffer from the debilitating effects. For those whose lives were forever changed. For so many people, I'd imagine it's quite different. They don't need a TV show or a movie or a comic book or a photograph. Their reminder is everlasting.
As is their pain.
I'm sure at some future date when all the people who were alive to remember the world before 9/11 are gone, perhaps the nightmare will start to fade.
In the meanwhile, we remember.
Because we need to remember.
Because it's impossible to forget.
Because our hope for peace must prevail.
Posted on June 25th, 2011

I apologize for those who feel offended. I cannot deny a person, a human being, a taxpayer, a worker, the people of my district and across this state, the State of New York, and those people who make this the great state that it is, the same rights that I have with my wife."
—Senator Mark J. Grisanti, New York State District 60 (Republican)
And so, on a weekend where many cities are already celebrating for Pride, New York goes and legalizes marriage equality! Congratulations to all those who fought so hard to make it happen... may this be the first of many victories for freedom and diversity across the nation!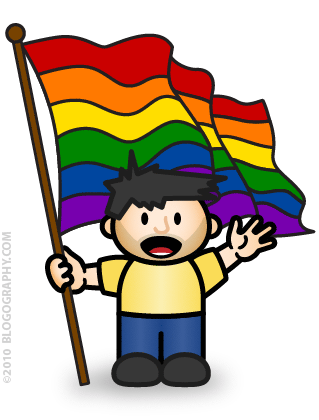 As happy as I am to see the tide of bigotry and hatred turning at long last, a part of me is heartbroken that there are so many who didn't survive to see this moment. Too many kids whose only crime was existing in a world where being different is cause to be persecuted...
Though it has sadly come too late, this win is as much theirs as it is anybody's.
And now, the future...
Posted on May 7th, 2010

I've had several perfect days in New York City. It's not terribly difficult, because the entire world is at your feet the moment you arrive. But, in all the years I've been coming here, this is going to be the day to top.
It started with an evacuation at Times Square.
It ended with an amazing dream concert I've waited half a lifetime to see.
That concert would be a-ha's Ending on a High Note farewell tour. For better or worse, a-ha will forever be known as the "Take on Me Guys" here because they're pretty much a one-hit-wonder in the USA. Probably because most of their follow-up albums were never released here, which is a damn shame because they had some amazing music in the years that followed.
The show was, as expected, flawless. Morton Harket's stunning vocals were as good as ever as they tore through a catalog of the band's hits. Sure there were some tracks I wanted to hear that were left out, but if they had put in everything I wanted the concert would have lasted five hours.
Still, it was a brilliant performance, and made me sadder than ever that the band is breaking up...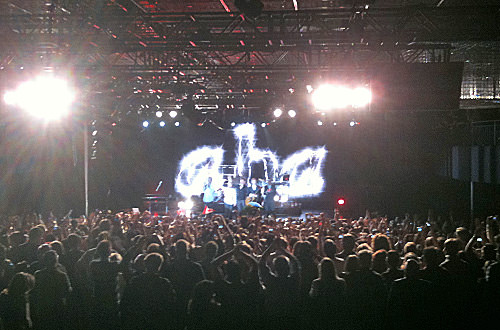 Good bye and thanks, guys.
That's the last of my favorite 80's bands that I needed to see in concert*, so I guess my life is complete now.
Going back to the beginning, my day started in Times Square... just as they decided to evacuate it. A cooler was left at West 46th Street, and the police (wisely) decided it's better to be safe than sorry...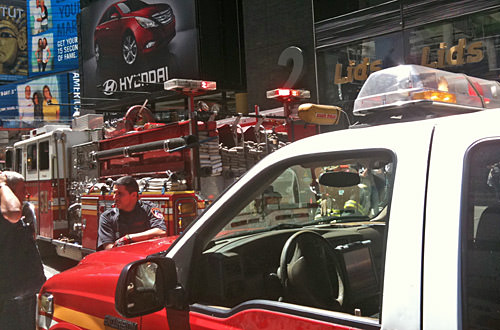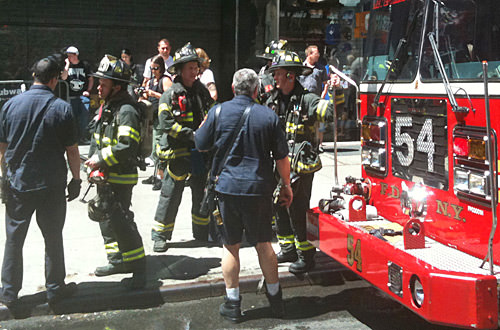 Things ended up being a false alarm, but it's comforting to know that the NYPD is taking no chances. I must have gotten a dozen tweets, emails, and texts from people saying things like "ARE YOU CRAZY?" and "BET YOU WISH YOU WEREN'T IN NEW YORK NOW!" or whatever. I ended up ignoring all of them because (no offense) I just don't give a crap. Travel is ALWAYS dangerous... and, yes, New York is probably more dangerous than other places I could go just this moment. But that's not going to stop me from coming back. If my options are to stop traveling to amazing places like this... or to sit in my house for the rest of my life and fret about how dangerous the world is... I'll take my chances out in the world. Because I'd rather die doing what I want to do than doing nothing at all.
Anyway, the weather was absolutely fantastic, so I scuttled my plans to visit galleries all afternoon and decided to instead just ** be ** in New York. But where to begin? Ultimately, I decided to visit all of the Gowalla "Featured Spots" in Manhattan. It took several hours, but I made it (and even added Yankee Stadium in The Bronx!)...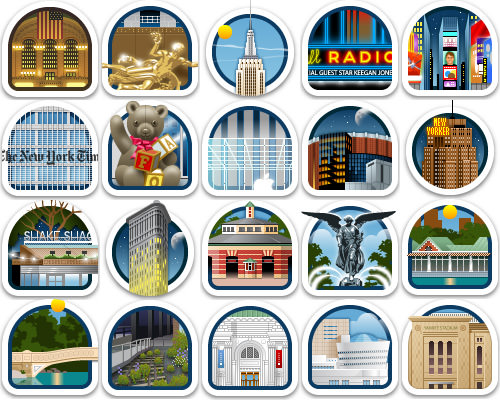 What a great tour! Starting in the upper-left, that would be Grand Central Terminal, Rockefeller Center, Empire State Building, Radio City Music Hall, Times Square, The New York Times, FAO Schwartz, Apple Store Fifth Avenue, Madison Square Garden, New Yorker Hotel, Shake Shack, Flatiron Building, Central Park Carousel, Bethesda Terrace Landscape, The Loeb Boathouse, Bow Bridge, The High Line, Metropolitan Museum of Art, Guggenheim Museum, and Yankee Stadium. Whew... that's a lot of New York City! And I actually walked most of that, only taking the subway four times when the walk would have killed me...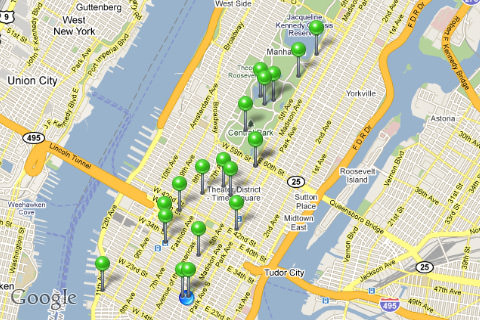 The final stop of my Gowalla Tour... the Shake Shack!
The last cool thing of my day was after I had dinner following the a-ha concert. Dozens of police cars and motorcycles lined up to zoom through Times Square. It was darn impressive, and a great way to end my evening...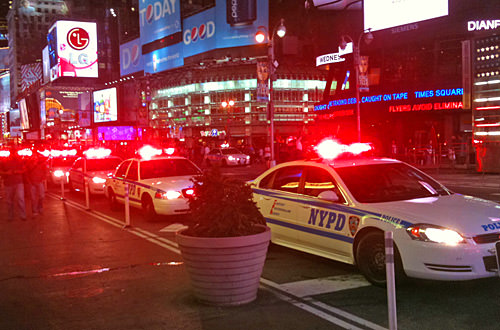 And tomorrow is another day.

*Unless New Order decides to get back together and tour, in which case I have one more band to go.
Posted on April 29th, 2010

I spent most of this evening attempting to get my travel schedule straightened out. Things have been so messed up for so long that I didn't think it would ever come together... but it kind of did. Several trips are still up in the air (heh heh heh) but the most important ones have all been booked.
As always, I've tried my best to pencil in a day where I can get some dinner and hang out with my fellow bloggers. If there's one good thing to come out of being away from home so often, that would be it. So, if you're near a town I'll be in on any of these dates and feel like meeting up, shoot an email to dave@blogography.com and I'll get in touch with you when I can figure out a good venue...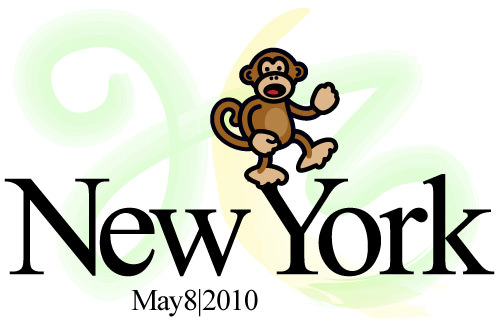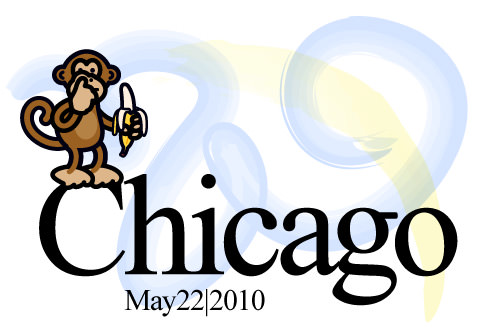 Dave York 3... May 8th in New York City!
Davecago 4... May 22nd in Chicago!
Davelanta 4... July 24th in Atlanta!
Sometime this summer I'm supposed to make trips to Los Angeles and possibly San Francisco... so I'll post those when I can fit them in. In the meanwhile, I'm tired of looking at airline ticket sites and need some sleep.
Posted on December 31st, 2009

It's the easiest blog post of the year, when I get to re-visit all my entries for the past 365 days and see just how pointless and futile my life really is! Much like last year, a lot of my time was spent traveling. I racked up 164,000 air miles on seven airlines. Unlike last year, I had only minimal flight delays and cancellations, which was a pleasant surprise.
And now the traditional random Blogography snippets of crap from the year that was 2009...
---
JANUARY
• Admitted I have a Twitter addiction.
• Goofed around at SeaWorld with mah Hilly-Sue in San Diego, where we rode the Buckets of Death, learned to BELIEVE, and joined the cult of Shamu the whale...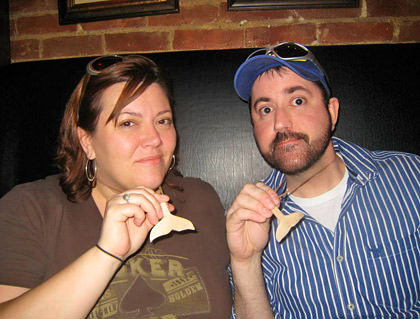 Seriously, how cute are we in this photo?
• Was traumatized when Ms. Sizzle and I were sexually assaulted by Etta James at her Seattle concert.
---
FEBRUARY
• Was nearly brought to tears at the Nazi Documentation Museum in Cologne, Germany.
• Traveled to the beautiful island of Mallorca in Spain to visit the new Hard Rock Cafe there and see the sights...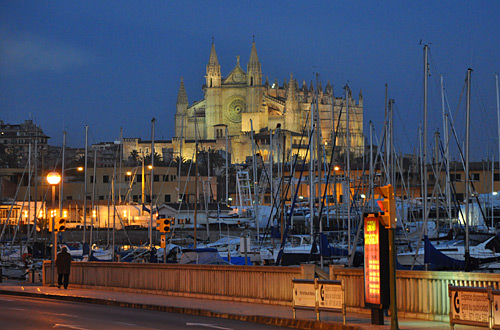 • Revealed ten honest things about me.
• Suffered from my drug abuse.
• Said goodbye to a friend and learned what is really important...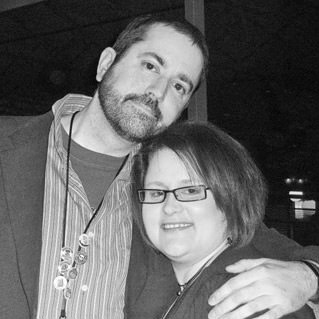 ---
MARCH
• Disapproved of First Lady Michelle Obama's wardrobe choices...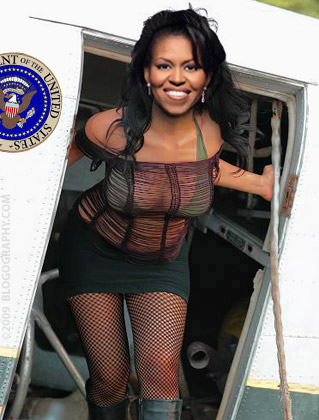 • Spent a weekend goofing off in Seattle with my BFF Vahid.
• Re-lived my life as one of the Spice Girls...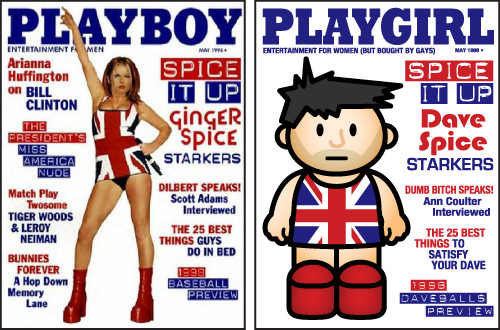 • Had an absolute blast meeting up with friends in Davedon...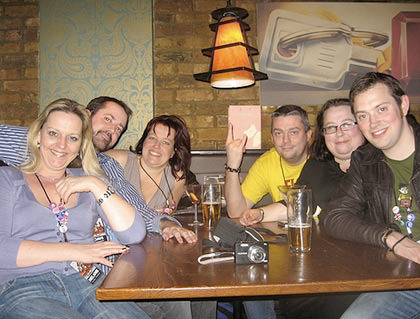 • Experienced the "magic" of Stonehenge...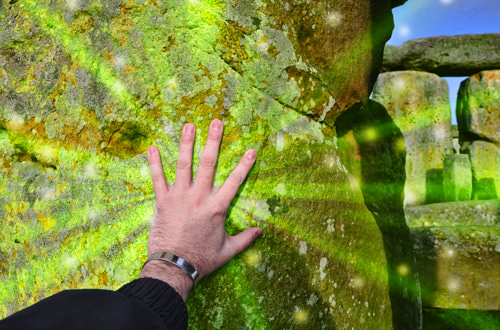 • Back to my favorite city on earth... Davenburgh!
• Had the worst airport layover in the history of airport layovers.
---
APRIL
• More blogger meet awesomeness at Dave York...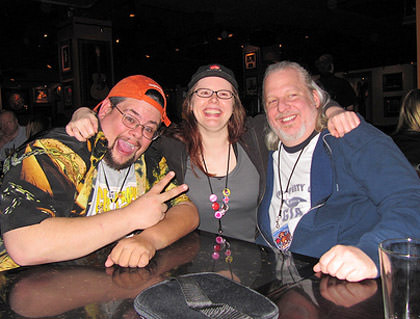 Dawg and Poppy with B.E. Earl.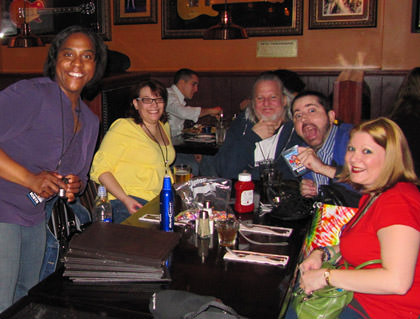 Robin, Libragirl, B.E. Earl, Me, and Cissa!
• Tried my hand at some inappropriate Broadway reviews.
• Reveled in the glory that is TequilaCon Santa Fe...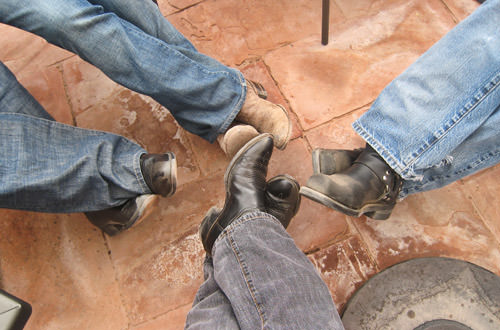 ---
MAY
• Expressed my disappointment with the current state of Cracker Jack prizes.
• Explained a problem with my MASSIVE NOZZLE.
• Gave a behind-the-scenes look at the Blogography Show when Whall was a guest...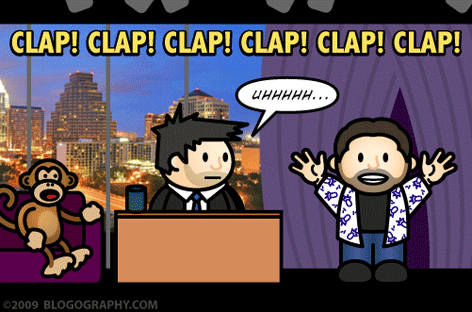 • Took a trip to Savannah, Georgia and visited the magnificent Bonaventure Cemetery.
• Released the most important iPhone app ever...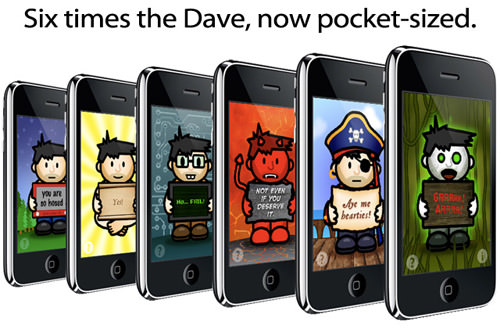 • Visited mah Hilly-Sue in her new home of Orlando where we got to be pirates and then go see Jesus at The Holy Land Experience.
• Started up the Lil' Dave and Lil' Wayne MAC VS. PC cartoons...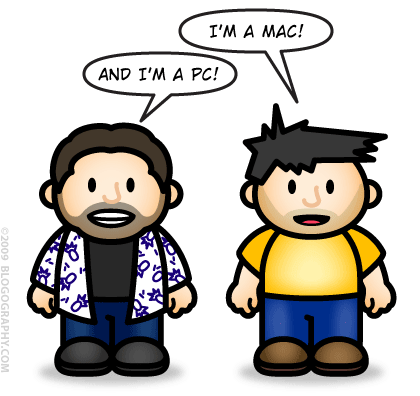 • Told ignorant asshole Paul Marx of the Baltimore Sun to go fuck himself.
---
JUNE
• Attended the spectacular ConFab blogger event in Lexington, Kentucky.
• Debuted Baby Dave and Naughty Monkey for a guest-post on Anissa's blog...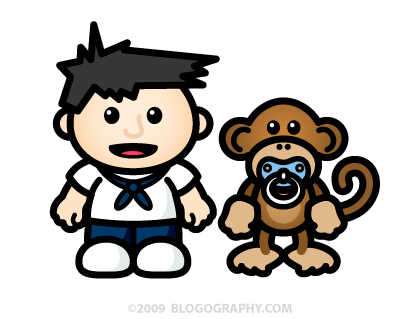 ---
JULY
• Finally saw Duran Duran in concert with my sister.
• Took a look at my wild-and-crazy days of youth...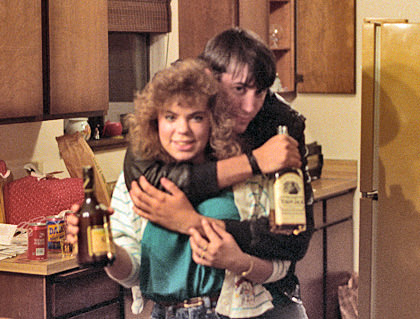 • Revealed the secret of How to Blog the Blogography Way.
• Joined in on Blogathon 2009 where I live-blogged new DaveToons every half-hour to benefit Doctors Without Borders.
• Had the opportunity of a lifetime when I went to see Hayao Miyazaki speak in L.A. with blogging buddy Howard from The Web Pen Blog.
---
AUGUST
• Ah, the wonder of exploring the biggest rock in the world and the joy of attending Davelanta3...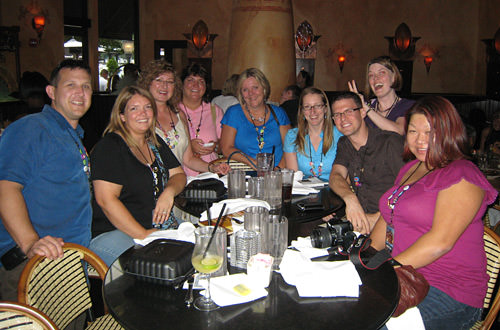 • Explained the Love Equality Formula and said NOH8 the best way I know how...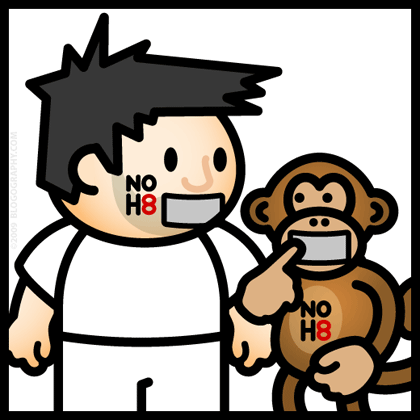 • Had the adventure of a lifetime when I guest-posted at Puntabulous...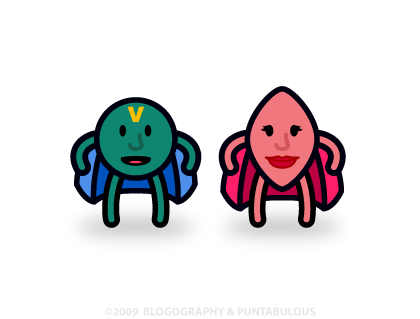 • Gave evidence as to why I was the most adorable baby ever.
• Another fantastic blogger meet, this time at Daveorado...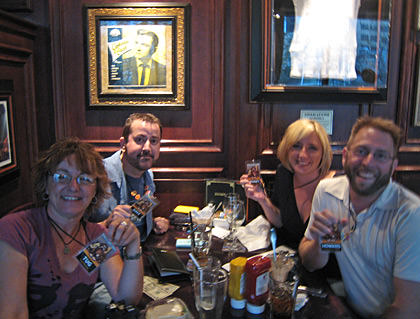 • Got to see my favorite band ever, Depeche Mode, in Salt Lake City with WarpedGirl 16 and Marty from Banal Leakage!
---
SEPTEMBER
• Hit Las Vegas with the TequilaCon Planning Posse for event planning, debauchery, and ELVIS...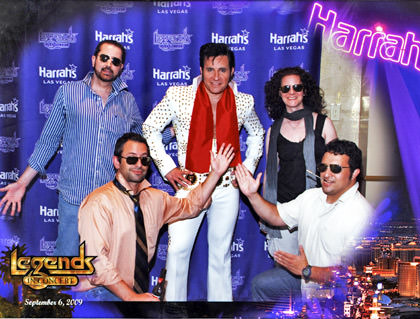 • Took an amazing cruise to Alaska where I walked on a glacier, then went rafting with eagles, and ended up hiking with bears...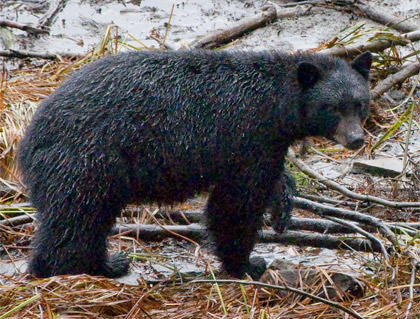 • Got to see one of my favorite bands, the Pet Shop Boys, at their Seattle concert.
• Explored my virtual career path...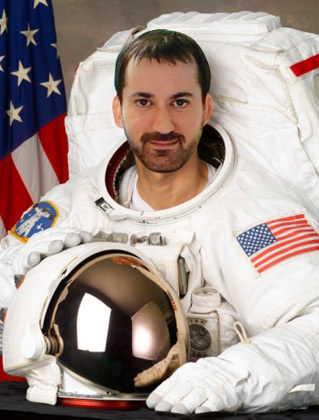 ---
OCTOBER
•Just one word: pooferflargen.
• And then there was the life-altering experience of attending Bitchsterdam...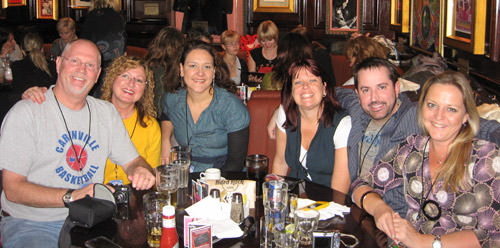 • Finally got to see the adorable spawn of The Bombshell and The Ninja in SoCal.
• Could there possibly be anything better than three days at Disney World with mah Hilly-Sue?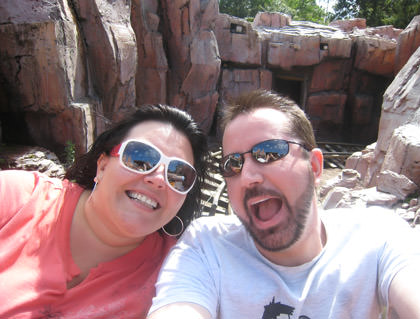 • I dunno. But swimming with dolphins with Robyn and Rachel comes close...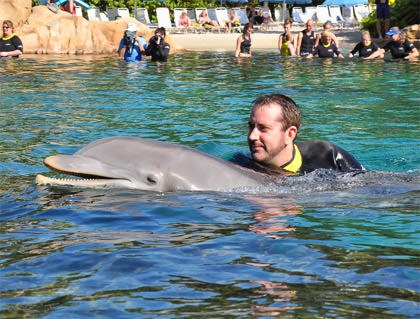 • And so does a wild night at Avitaween and non-stop pussy...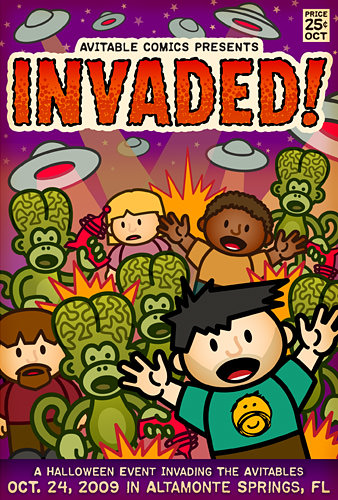 • Went Hard Rock Cafe hopping in Washington DC and Baltimore.
---
NOVEMBER
• Learned the Tao of Bullshit with Josherz...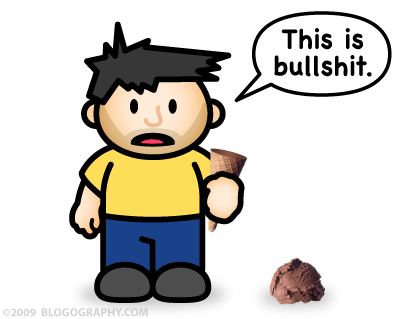 • Made some tentative plans for 2012...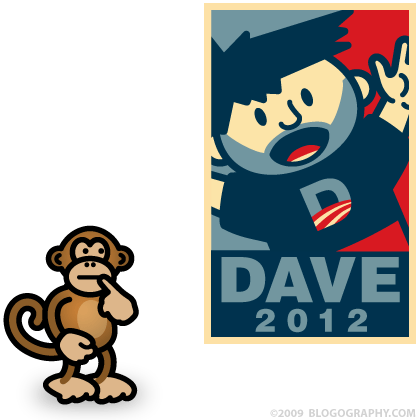 • Back to Atlanta for time with friends and Freestylin' Coke.
---
DECEMBER
• Not a lot, really. I did write this massive blog entry though.
---

And that was 2009. Everybody have a safe and happy New Year as we head into 2010, and thanks for reading!
Tags:
2010
,
Alaska
,
Ask Dave!
,
Avitaween
,
Blogging
,
Davetoons
,
Discovery Cove
,
Hard Rock Cafe
,
iPhone
,
Las Vegas
,
Mallorca
,
New York
,
Sea World
,
Shamu
,
Stonehenge
,
TequilaCon
Categories:
Blogging 2009
,
DaveLife 2009
,
DaveToons 2009
,
Travel 2009
—
Click To It:
Permalink
—
15 Comments: Click To Add Yours!