Tonight on the news they used the word "sexting" without bothering to define it. The fact that such a word is so pervasive that it is assumed to be generally understood is bizarre to me. They then went on to a segment about how "experts" have declared "texting" to be an addictive behavior for teens, who send text-messages by the hundreds. Next up: "experts" declare water to be wet.
I'd blog about the insanity of it all, but I have to get back to making TequilaCon Attendance Merit Badges...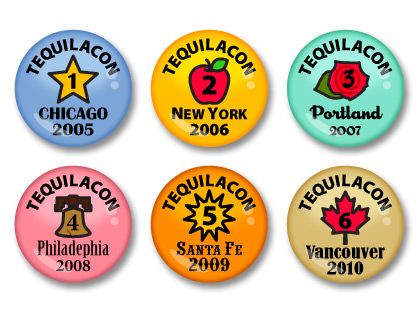 One. More. Day. To get everything together. As usual, I am so swamped with work that I'm hopelessly behind.
What is it like to be caught up with everything in your life?
It's been over a decade for me and I can't remember.