It's a very special TEQUILACON edition of Bullet Sunday!

• ISERT10. It all started on Friday when the TequilaCon Planning Posse met in Seattle for the drive up to this year's host city... VANCOUVER, BRITISH COLUMBIA! Dubbed the International Shark Extreme Road Trip 2010 (ISERT10), it was a journey filled with wonder, good times, danger, and disappointment. The disappointment came when we realized that the Kentucky Fried Chicken DOUBLE-DOWN is illegal in Canada, and we'd miss our opportunity to feed one to Dustin so we could observe the health-deteriorating effects...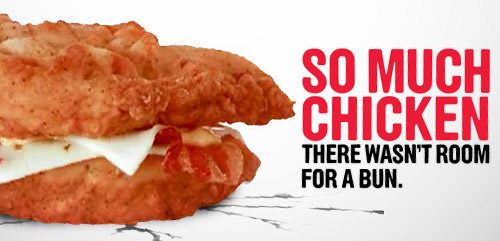 A double-cheese and bacon sandwich with fried chicken as the "bread" could only have come from the USA, and apparently Canada wants to keep it that way. After the thorough interrogation we got when crossing the border, I can't imagine the penalty afforded you if you were to attempt to smuggle a Double-Down into the country. Probably death. Or at least long-term imprisonment. Kind of like Brokedown Palace or Midnight Express... but with chicken.

• Apples. Tired from the trip up, we decided to hold off work until Saturday so we could engage in a new TequilaCon Planning Posse tradition... a game of Apples to Apples. This is, after all, how the term SHARK EXTREME was born (because when your word to judge is "Extreme" and you choose "Sharks" over "Hitler" as the most correct answer, you've pretty much laid down the law on extremeness... Jenny has the full story here). This year, I was faced with another Hitler dilemma...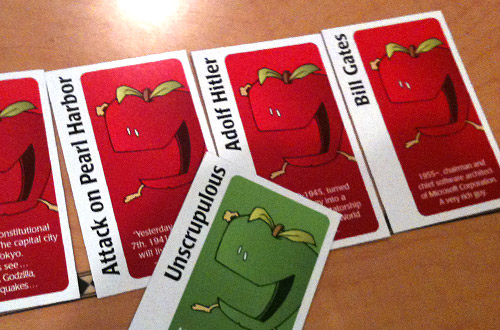 This year I wasn't going to make the same mistake after somebody played The Hitler Card, but Jenny had to go and remind me of Windows Vista, so now we've added BILL GATES UNSCRUPULOUS to SHARK EXTREME in the TequilaCon slang dictionary. And, in a stranger note, Adolf Hitler just can't seem to win at Apples to Apples.

• Preparation. Saturday morning was spent prepping for the big event, with button-making being given priority over sightseeing. Sure it's a tough choice, but sometimes sacrifices must be made for the greater good...

• TEQUILACON! I don't even know what to say about this year's event. It was epic as usual. A truly wonderful bunch of people having massive amounts of fun in a wonderful welcoming atmosphere at a fantastic venue (many thanks to Jet and everybody else at Steamworks Brewing Co. who took such good care of us!). Things could only have been more perfect if Ryan Reynolds showed up with a box of TimBits and Nickelback(!) performed! There's a photo set building up on Flickr where tons of pictures will end up in a day or so, but here's just a few I took...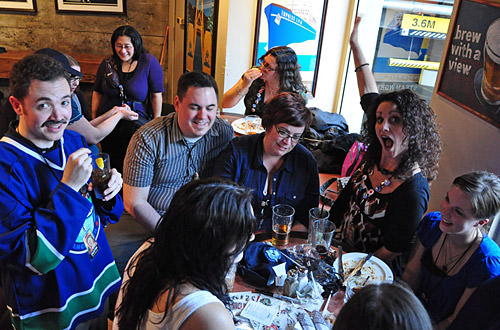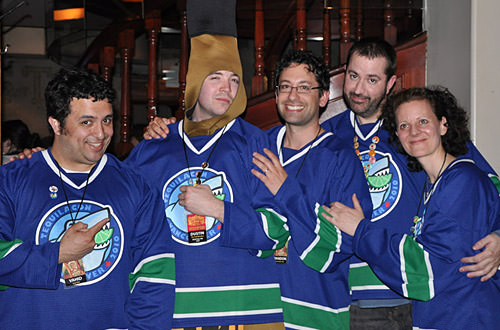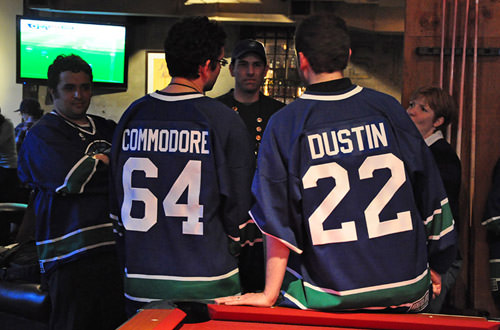 • SWAG! This year the SWAG (Stuff We All Get) game was elevated to an entirely new level. In addition to the bitchin' name-badge lanyards and souvenir buttons we usually get, Beth (of Copasetic Beth fame) created these amazing hats for all attendees...
Featuring the TequilaCon SHARK EXTREME logo, the hats look just incredible and added all new epicness to an already epic event. Thanks, Beth!

• Victoria. It's not really that easy to get to Victoria from Vancouver, even though technically they're pretty close. First you have a half-hour drive to the Tsawwassen Ferry Dock, a half-hour to buy tickets and load up, an hour-and-a-half to cross the Georgia Straight, and an hour bus-ride from the Swartz Bay Ferry Dock to downtown Victoria. With return, that's a seven-hour journey... it's kind of tough for a day-trip, but we decided to give it a shot because Victoria is a beautiful city and worth the effort...
It was a short trip, but a nice one...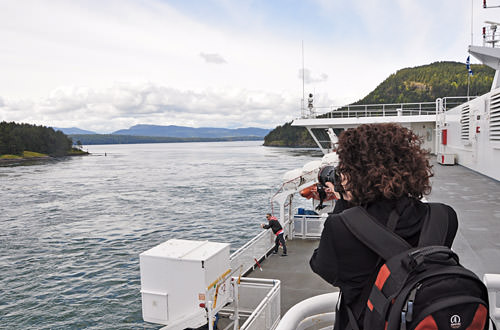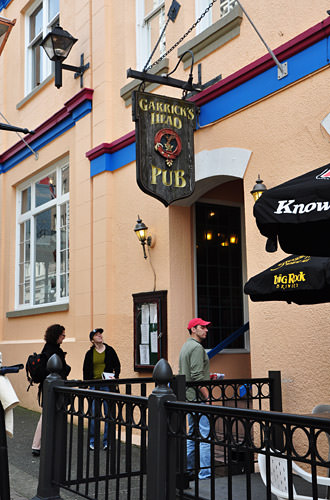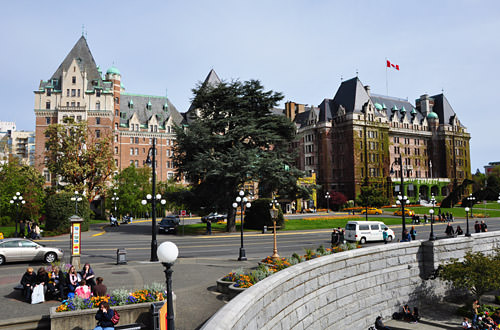 And thus ends another TequilaCon. Until next year!