Don't the mistake of clicking that back button now... because an all new Bullet Sunday starts now...

• Carnivore! I choose to be vegetarian because humans can adapt to vegetarian/vegan diets. Cats and dogs were not designed to be vegetarian/vegan, and forcing them on this "diet" is unhealthy... even deadly. If you won't feed your pets the meat they were built to eat, then get a pet that is made for a vegetarian/vegan diet. Like a hamster or something. Better yet, don't get a pet at all if you don't have their health and well-being as a priority.

• Salty! After it was announced that Jarrod Saltalamacchia was retiring from baseball I started to write a blog post about it, but could never figure out what I wanted to say. I'm a huge fan...

Photo by Keith Allison @ Flickr
I'm such a fan that I ended up bidding on (and winning) his dugout jacket from the 2013 World Series...
I first became a fan when he started playing for the Red Sox (of course), but I kept up with his career as he moved on to Miami, Arizona, Detroit, and Toronto...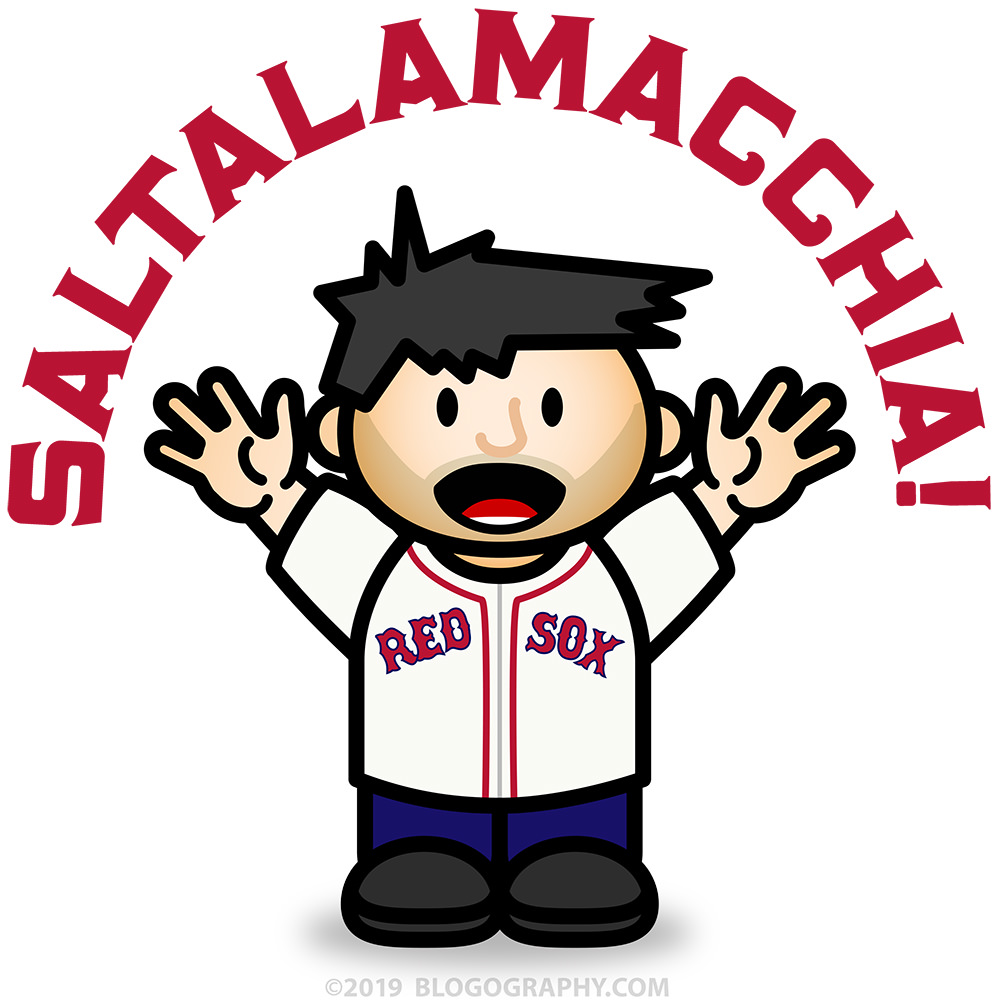 Best of luck in retirement, Salty!

• Taxable! Heaven only knows I'm not 100% onboard with the current taxation scheme that we're subjected to here in the US. And I don't much agree with many of the proposed alternatives either. That being said, I'm getting increasingly pissed off with those politicians who are lying assholes about how tax brackets work. Forget what you're being told and watch this short video...
It's pretty simple, yet people are incredibly stupid when it comes to what they choose to believe. No surprise there.

• Stop Doing That! Samantha Bee's Full Frontal had a segment on the challenges that deaf persons have in dealing with the police. If that's not enough to get you to take a look, Nyle DiMarco stops by to help out... and take his shirt off...
If only those who can hear will take the time to listen.

• Llanfairpwllgwyngyllgogerychwyrndrobwllllantysiliogogogoch! Now this takes talent...
When I was in Wales, I had trouble pronouncing the four letter words. Attempting to pronounce this would probably kill me.

• Infinity Paint! And, lastly, this is my favorite thing on the internet this past week.

And... life goes on even though Bullet Sunday is over.