I never thought much about Taylor Swift. But, as I said about the "Gold Digging Marxist" in a previous entry, I became a fan after her album 1989, and have enjoyed her music.
Now, there's no way I can afford to see her in concert (tickets are going for thousands if you're not one of the lucky ones who can manage to get a ticket when they go on sale), but I have watched the video releases of her tours for 1989 and Reputation that were enjoyable. So when my sister asked if I wanted to drive over and watch her Eras tour at a movie theater, I was all-in...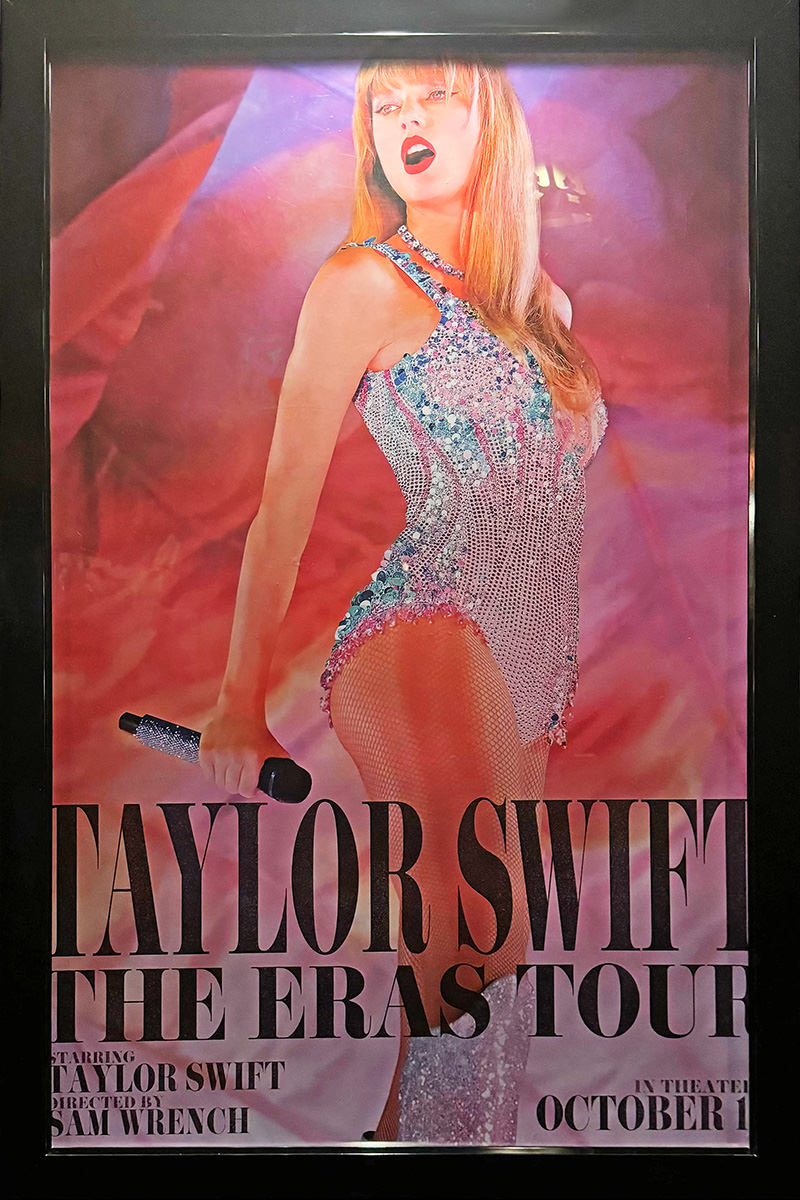 A couple things...
First of all, I thought that it was "Eras" as in the name of a Greek god or something. Maybe I was thinking of "Eos" who is "goddess of the dawn." But it's "Eras" as in plural of "era"... because the tour celebrates the many eras of Taylor Swift's music.
Second of all, it's absolutely bizarre to me how this tour movie was released while the tour is still going on. She's still got dates for Brazil, Asia, Europe left. Even a few US and Canada dates at the end of 2024. I think she did it because many (most?) of her fans were not able to get tickets, releasing the movie will in no way affect attendance, and she gets more money if she strikes while the iron is hot. So why not?
But anyway...
Taylor plays songs from all of her commercial albums, albeit out of order: Lover, Fearless, Evermore, Reputation, Speak Now, Red, Folklore, 1989, and Midnights. She also has a couple acoustic "surprise songs" that changes at each venue. The movie is a combination of the six shows filmed at the L.A. stop, which means you get Our Song and You're on Your Own, Kid. This was a huge, huge bummer to me... because the L.A. stop had both Dress and New Romantics as "surprise songs," and I really wish they had used those. Mostly because New Romantics is my favorite Taylor Swift song. Oh well. If she was smart, she'd release a video film of just the "surprise songs" from the tour. She'd made a million off something like that too.
As I expected after watching her previous concert movies, The Eras Tour is excellent. She is a brilliant performer, the stage show looks incredible, and the footage was very well shot. It's incredible to watch her playing to 70,000 people and holding the entirety of that vast audience in the palm of her hand the entire time. I seriously don't understand how she does it. I would walk out on stage... shit my pants immediately... then run away crying. But she puts 1000% into the entire performance, which much be exhaustive...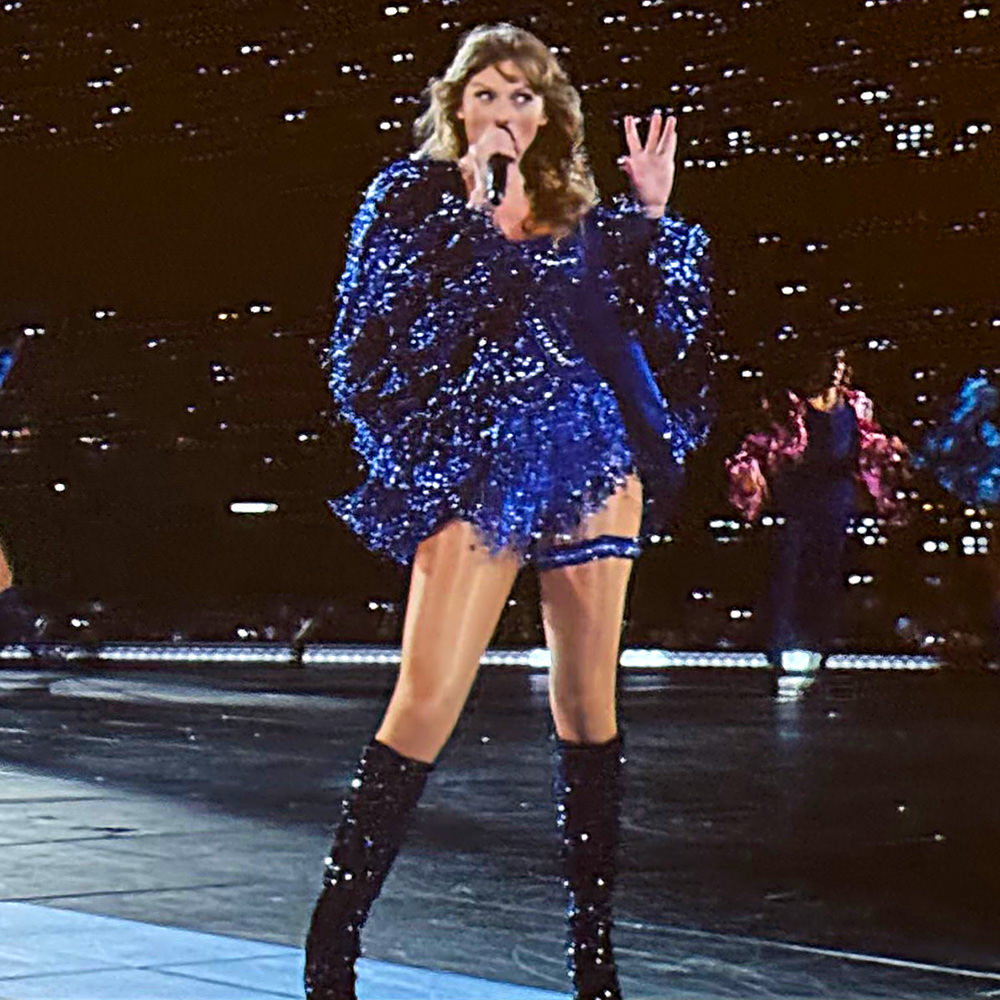 The amazing thing about Taylor is that she's always putting a shit-load of money into her stage show. for the 1989 tour, her massive stage runway would elevate and rotate out above the audience. For the Reputation stadium tour she had three separate stages that she rotates through. For the Eras tour she has this cool extended state which has a section that seamlessly elevates to different heights in different configuations. I think the the most fantastic live performer is Pink, but Taylor Swift is darn close. You cannot go to her show and not be entertained.
So, yeah, if you're a Taylor Swift fan, I don't need to tell you to go see the movie. You've probably already been.