Imagine that there's somebody whose work you so admire that they inspire you every day. Imagine that what this artist creates fills you with such joy that your life is better because of it. Imagine that this visionary is one of your greatest personal heroes and you obsess over everything they've released.
Now imagine that this person has decided to make a rare public appearance to discuss these works which have been an inspiration to you for your entire adult life... and you have an opportunity to see them do so live and in person.
That's exactly what happened to me when I found out that animation legend Hayao Miyazaki would be speaking in Los Angeles today.
Needless to say, I jumped at the chance. You just don't pass up an opportunity to attend a lecture with the man responsible for My Neighbor Totoro...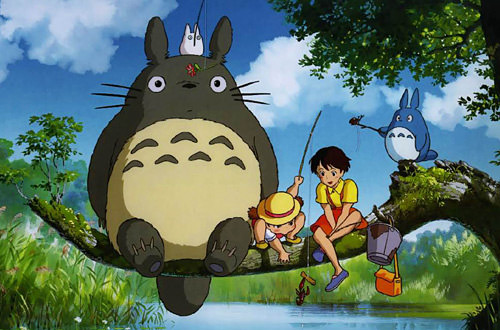 Blogging buddy Howard (from the Web Pen Blog) and I attended the event, and it was an amazing, incredible, wonderful night.
Too many times the best days of our lives go by unnoticed and are only realized upon reflection.
I know this was one of the best days of my life.
To read more about Hayao Miyazaki, here's a Wikipedia entry.
But to really understand him, just go watch his films.