Posted on October 19th, 2017

I am so sick of Apple's stupid shit I could just vomit.
NONE of my movie purchases will play through iTunes right now. NONE of them. I pay Apple a shit-ton of money to be able to watch movies I bought, and I can't stream them... can't even download them. And this is far from the first time. AppleTV is even worse than iTunes. And while I'm sure that Apple will blame me like they always do when something goes wrong now-a-days, I can say that I am having zero problems watching media from Amazon, CBS, Netflix, NBC, ABC, HGTV, HBO, Showtime, Starz, and even YouTube. Nope... as usual... it's just Apple.
The company has BILLIONS of dollars. Why in the hell can't they fix their media server shit so it works most of the time?
Spending it all on their new giant donut headquarters I guess.
I cannot decide if Apple's fall from grace is more sad or pathetic. And, to be honest, I don't give a shit. Just let me watch the movies I've paid for.
Posted on July 17th, 2017

I love good marketing.
The problem is that so few companies manage it.
Apple happens to be a company that excels at good marketing. Like when they converted the banners in the iTunes Store to LEGO in celebration of The LEGO Batman Movie being released.
And now... the banners across the top of the "Movies" section of the iTunes Store were all movie titles constructed out of emojis! (in celebration of The Emoji Movie perhaps?) I copied all of them because I just couldn't stand the idea of such brilliance being lost. How many can you guess?




Even the "featured titles" were spelled out in emoji...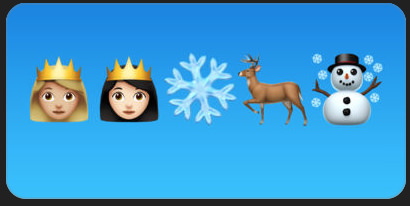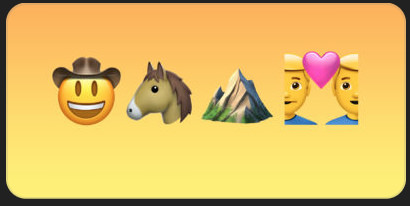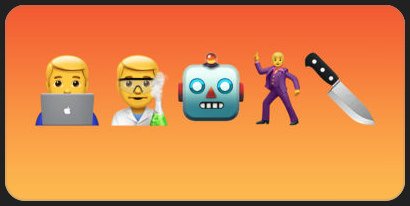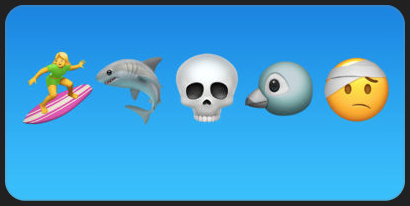 So great.
Posted on May 20th, 2017

In celebration of The LEGO Batman Movie being released on iTunes (a film I absolutely recommend you should see)... Apple put a bunch of movies on sale and gave their visuals a LEGO treatment.
I liked them so much that I wanted to be sure and save them to my blog in case I ever wanted to see them again...





A couple of these films could have been vastly pproved if they were LEGO creations... just sayin'.
Posted on October 22nd, 2015

Since the beginning of the home computer revolution, I have used thousands of programs (apps, for the kids out there). Some have been good, some have been bad, some have been amazing. But, in all that time, only one of them can be crowned "Worst Software of All Time."
And it's Apple's iTunes.
No joke... iTunes is the single biggest pile of shit I have ever encountered.
It started as a music player called SoundJam back in 1998, and I was a huge fan. When it came to playing your digital music collection, it was easily the best solution out there. Apple knew this too, which is why they bought out the program and self-branded it iTunes to fit with the whole "i-esthetic" they had going on at the time. And, for a while there, all was good. Apple changed a few things and made it look a prettier, but it was still the SoundJam I enjoyed.
But then everything changed. No longer merely a music player and cataloger, iTunes quickly became Apple's "hub" for digital media thanks to the release of the iPod. It wasn't too bad at first... sometimes I had a hell of a time syncing my music but, for the most part it worked well. It was also around that time we got handy additional features, like "Smart Playlists," that were a welcome additions to the program.
The honeymoon wouldn't last.
As more and more "features" (aka "crap") were added to iTunes, it grew into a massive pile of bloatware that was complicated, confusing, and bug-ridden. iTunes wasn't exclusively for playing music any more, it was a storefront for the iTunes Music Store. Movies and TV shows were added. And ringtones. And podcasts. And apps. And internet radio. And books. Very quickly iTunes was suffering an identity crisis, and Apple struggled (and failed badly) to come up with a user interface that made sense across all the shit it was supposed to be managing.
Then, just when you thought it couldn't possibly get worse, Apple Music was crammed into the mix.
And suddenly I was longing for the days that iTunes was merely complicated, confusing, and bug-ridden. Apple's streaming music solution, which I could give a fuck about, further pushed iTunes into utter ruin. The program is so fucked up now that you don't use it... you tolerate it. And even that's too much to ask sometimes.
Take for instance video streaming.
I have been ranting for years about how fucking stupid it is that Apple forces you to download your movie and television purchases so you can watch them. Never mind that every other digital content provider on earth allows streaming video, Apple did not unless you wanted to watch on an AppleTV. But, surprise surprise, video streaming was added along with Apple Music. No more being forced to clutter valuable hard drive space with a download when you want to watch The Matrix for the hundredth time... now you just start playing.
Except when you can't. Which is often.
I can't tell you how many times I've tried to watch a movie only to have it stutter, drop out, go out of sync, or even crash. This evening I wanted to watch Edge of Tomorrow and found it impossible. Start. Stop. Start. Stop. Start. Stop. Start. Stop. Stutter. Stutter. Stutter. At first I wanted to blame my internet connection. But streaming from Netflix was fine. Streaming from Amazon was fine. Streaming from YouTube was fine. It's just Apple's piece of shit service that doesn't fucking work. So I have to wait 20 minutes for the movie to download before I can watch it. Used to be you could watch a movie while it's downloading, but the stuttering was worse than when I tried streaming. It's absolute bullshit that Apple has BILLIONS of dollars at their disposal and can't get this shit figured out when literally everybody else has.
And what about music?
Apple added a subscription service called iTunes Match back in 2011 which allows you to put your music in "the cloud" so it's accessible anywhere. And not just your music purchased from Apple... all your music, no matter where it came from. And it was too good to be true. All that music I ripped from my CDs at a low bitrate because I didn't want it taking up hard disk space? Well, if Apple sells it, they automatically match it and upgrade the file to the best quality they have available. And since it's in the cloud, it's taking up -zero- megabytes on your drive! Brilliant!
Except when it isn't. Which is often.
The biggest problem is not really Apple's fault. If a music publisher all of a sudden decides to withdraw their music from iTunes, you lose it. This goes for every last song you purchase from Apple. Unless you've downloaded a backup it's gone. And since this scenario is in the licensing agreement you sign off on, you have no recourse. So... always have a backup of your music. This is critical.
While the concept of iTunes Match is good, it's not utopia. Sometimes music you own won't match for some reason... even though Apple sells the song. Other times Apple will match the wrong tracks. I bought The Beatles collection in mono... the way it was meant to be heard. Apple matched everything to the stereo version. And of course there's no way to fix this in the system. Annoying, but not a deal breaker.
Other problems arise when the iTunes service is down. Or Apple's streaming servers are overloaded and streaming badly. Unless you have local copies of your music (defeating the whole purpose of the cloud), all your music is inaccessible. That should be a deal breaker.
And it gets worse. iTunes is such a massive pile of crap that sometimes you can't access your music even when Apple's streaming service is working flawlessly. I have 30 "albums" by Depeche Mode. When viewing my library as "Songs," everything not purchase through iTunes disappears (even if you have "SHOW ALL MY MUSIC" checked). Change to "Artists" view and suddenly they're back. The program is so hideously complex that little problems like this are everywhere.
Topped off by the fact that iTunes is FOREVER asking you to type in your fucking password. Most of the time for no damn reason.
It's to the point now where I regret having purchased any of my digital content from Apple. Especially movies and TV shows. Far better to have purchased my digital content from a company that actually gives a flying fuck about providing a workable solution to their customers.
And Apple is absolutely not that company.
Probably isn't going to be any time soon.
Posted on July 2nd, 2015

Well, gee, where do I start.
In summary: Apple Music is a poorly-executed, bug-ridden, embarrassing pile of crap that is sadly typical of the utter shit that permeates anything to do with iTunes. If you've already got Spotify, there is nothing to see here. I'd argue that Apple's execution of a streaming music service is actually worse than Spotify in just about every sense. After the three-month free trial is over, I'll be dumping Apple Music like the steaming turd it is.
Shall we begin?
Apple Music "iCloud Music Library" corrupts your iTunes data. Ever since activating Apple Music, everything has been completely fucked for me. Clicking on one song plays another. Album art is a jumble. Songs are missing. There seems to be no end to the bugs that Apple Music is responsible for. Apple's "fix" for the problem seemed to have worked... but then I started having problems again (even though I turned iCloud Music Library off). It is entirely possible that I have lost some of the CD music rips I entrusted to iTunes Match, and I am very, very pissed about it.
Apple Music has made the iTunes UI even more stupid. iTunes has a user interface which is about as bad as it gets. And then along comes Apple Music to make things far worse. It took me forever to figure out how the fuck to even get to Apple Music, because it's under a tab titled "For You." What the bloody hell "For You" (suggestions for music you might like) has to do with a streaming service I have no idea. But any time you search Apple Music for a song, you pop back into "For You" again, so there it is. Why the fuck Apple calls it "Apple Music" but labels it "For You" is anybody's guess because it's just so damn idiotic.
Apple Music "For You" suggestions are shit. Seriously? Apple has access to every damn song I own, which means they know exactly what I like to listen to. But does their "suggestions" reflect that? Not in the least. It's filled with shit I wouldn't dream of listening to. I mean, Lady Gaga? Really? But here's the real problem... you can "love" a track, but you can't "hate" a track. If you can't "hate" a track, how in the hell is Apple Music ever going to learn what you don't want to hear?
Beats 1 Radio is worse than Clear Channel. I never understood how a "worldwide radio station" could manage to appeal to everyone. Turns out it can't. Either the music being played is the same Top 40 playlist trash you can get off a regular radio... or it's some esoteric crap I have zero interest in. After a day of listening, only rarely was I listening to something I actually enjoyed.
Apple Music Connect is just so lame. After Apple canceled their rather embarrassing social media music experiment "Ping," they seem to have brought it back with less features as "Apple Music Connect." Basically, it allows you to keep in touch with the artists you like. And those you don't like. Connect automatically subscribes you to any artist with an account that happens to be in your library whether you want them to or not. I have a song in my library by Avril LaVigne... don't ask me why... maybe it was free or something, because I don't care for Avril... but that was all it took to have Apple subscribe me to her feed. So now I'm stuck having to waste time UNFOLLOWing Avril and most of the other artist appearing in Connect. Or at least trying to. Clicking UNFOLLOW doesn't work most of the time. Lame.
Apple Music is missing some important music. Want to listen to some Prince? I don't blame you. So go start up some Prince on Apple Music! I'll wait...
Apple Music makes everything more difficult. Seriously unintuitive. Things that are effortless on other services are confusing, complex, and time-consuming with Apple Music. I was so confused at one point that I was Googling for help. That's when I ran across this gem. Just pathetic. Did anybody at Apple actually test this shit?
No Sonos support. Blergh.
All the iTunes bugs are still there. Having to sign in to iCloud over and over and over and over and over and over and over and over and over and over and over and over and over and over and over and over and over and over and over and over and over and over and over and over and over and over and over and over and over and over and over and over and over and over and over and over and over and over and over and over and over and over and over and over and over and over and over and over and over and over and over and over and over and over and over and over and over and over and over and over and over and over and over and over and over and over and over and over again? Yep. And what about movies that want to download no matter how many times you delete them? Yep. And being forced to download a movie to watch it instead of just streaming it? Yep. ITunes Store still being brain-dead about movies you've already purchased? Yep. Purchased movies not showing up in your "My Movies" tab? Yep. iTunes Match titles not being available every time you start up the app until you logout then log back in then turn Match back on? Yep. Random crashes? Yep. None... NOT ONE of the many, many bugs that plague this pile of shit have been addressed with the latest "Apple Music" edition. Pathitic.
The new icon is butt-ugly. Well, it is.
I have no clue as to what's happening at Apple these days. More and more they just can't seem to get their shit together. Apple Music is just one more failure in a series of failures, and it's getting tiring.
I shouldn't have to work so hard to be an Apple fan.
Posted on January 30th, 2015

My favorite television show of all time bounces between Cupid (the Jeremy Piven original, not the shitty 2009 remake) and Veronica Mars. Interestingly enough, they were both created by the same guy... Rob Thomas (not the singer from Matchbox Twenty).
Cupid has never been released on home video, so the only way I get to see it is to watch digital recordings I copied from VHS tape. Needless to say, "crappy" doesn't even begin to describe their quality (or lack thereof), so I am always on the watching for an officially release on iTunes or something.
It never comes.
The good news is that over the past decade we've seen a number of shows I've been waiting for finally get a release. Once I noticed the fantastic Now and Again was out last Fall, I decided to see what else was available...
And here's a list of shows I'm still waiting for...
Cupid (the best television show ever).
Oh Grow Up! (Alan Ball pre-Six Feet Under).
I'm With Her (Great television knock-off of Notting Hill featuring one of Peter Dinklage's best roles as a slimy Hollywood agent... plus a cameo by Betty White in one of the episodes that's among her best).
Grapevine (The original, not the sucky remake).
The American Embassy (Another American in London show).
Strange World (X-Files type conspiracy show).
Bands Reunited (I've already raved about this awesome show).
P.S.I. Luv You (CONNIE SELLECCA!!).
Duet (Alison La Placa hilarity).
Marker (Yes it's Richard Grieco, but doesn't suck!).
And I don't get why they haven't been released. The process for converting old TV shows to digital video is undoubtedly fully automated by now. I can't imagine it costs very much to do... especially since you don't even have to press DVDs any more.
I dunno. Maybe television studios don't want the money?
Because I'd be happy to pay.
And so would a lot of other people, I'd imagine.
Posted on December 1st, 2013

Time to strike up the band and pour the champaign... because Bullet Sunday starts now...

• Walker. I was sad to learn that Paul Walker died yesterday. Not so much for his movies (because I'm not that familiar with them outside of the "Fast and Furious" franchise) but because he was a really decent human being whose humanitarian work helped a lot of people. His Reach Out World Wide is a wonderful organization, and I would hope he gets some recognition for all the amazing work he did in founding it.

I searched and searched for a picture with proper credit, but couldn't find one.
Why don't people credit their photos?
Rest in peace, sir. You did good.

• Comics. I don't read many comics any more... I just don't have the time... but Comixology had a sale on some "Avengers vs. X-Men" titles I've been wanting to read, so I went for it. And ran across this...
Now THAT'S some sparkling dialog right there! I know not every comic book can be Watchmen or Dark Knight or whatever... but this kind of blew my mind.

• Maps. My love of maps is well-documented here at Blogography. Over at Buzzfeed they made me love maps even more when they had Brits label American states on a map. The results are fantastic...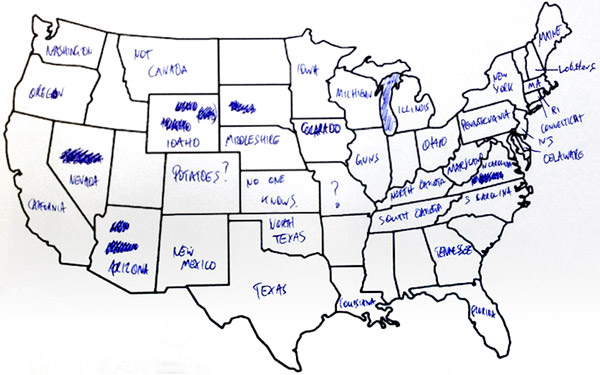 You can see the big version of this one (and many more) by following this link. And, because fair is fair, here's an even more fantastic look at Americans trying to name European countries on a map.

• iTunes Fail. I have numerous issues with iTunes. The biggest one being that I can't stream my movie purchases and am forced to download them if I want to watch... when every other company in the digital movie business allows streaming. Incredibly backwards and stupid, but Apple says "no." But even putting crap that iTunes can't do aside, iTunes is frustrating because it has so many problems with what it can do.
I have a MacBook Pro with Retina Display. It's display capabilities are beyond HD. Way beyond HD. And yet, I still get this ridiculous error message form time to time when trying to purchase HD content...
But even more shocking than that is iTunes occasionally telling me it doesn't support QuickTime... the fundamental video system of every Macintosh computer since video has been on Macs...
Stupid shit like drives me insane. Partly because it's so random, and you never know what's going to cause it... but mostly because it's Apple, and there's no way you can just call them up and have it fixed. Yes, they have "proper channels" you can go through to report problems, but I have never had a problem solved going that route. Hell, I've reported mistakes in Apple's "Maps" application that have gone completely ignored for months (years maybe?). Oh well. It's Apple.

• Nigella. I'm a massive fan of celebrity English foodie Nigella Lawson. She's bright, funny, smart, a heck of a cook, and drop-dead beautiful...

I searched and searched for a picture with proper credit, but couldn't find one. Again.
Why don't people credit their photos?
Lately she's been in the news for some not-so-pleasant things, and it's got me wondering where my breaking point is when it comes to famous people I admire (a more popular American example being Alex Baldwin's recent homophobic rant). Do I care? Should I care? Is it even true? So what if it is? I have the answers to none of those questions. It probably depends on what the issues are and how they affect things I care about. But that doesn't stop the "news" from telling me how I should feel about it. Which is everything "journalistic integrity" is not, but that's where we are now. It's what we erroneously call "being judged by the court of public opinion" when it is, in fact, the media which leads the public to their opinion. And you can be pretty sure that their judgement is going to be on the side of whichever option sells more papers (or whatever). I don't know how we got to this point, but it's been driving me crazy lately because I can't see anything else when stories like Ms. Lawson's hit the newswire. I guess all I can do is grit my teeth, wish Ms. Lawson the best of luck, and hope that she bounces back like Martha Stewart instead of crashing and burning like Paula Deen. I guess. Since all my information comes from the news media on all these people, what do I know?

Alas yon bullets now go gentle into that good night...