It's another scorcher out there today, but never you fear about my melting... because an all new Bullet Sunday starts... now...

• Strange Decks! There is now no question what-so-ever that Star Trek: Strange New Worlds is my favorite Trek. It has eclipsed The Original Series, as I knew it would. And this latest episode (dropping early in honor of ComicCon!)... which is a mind-blowing crossover with the comedic ANIMATED show, Star Trek: Lower Decks... is beyond genius. They brought voice actors Tawny Newsome and Jack Quaid into Real Life and the transition is seamless. They are very much the same characters, just no longer animated...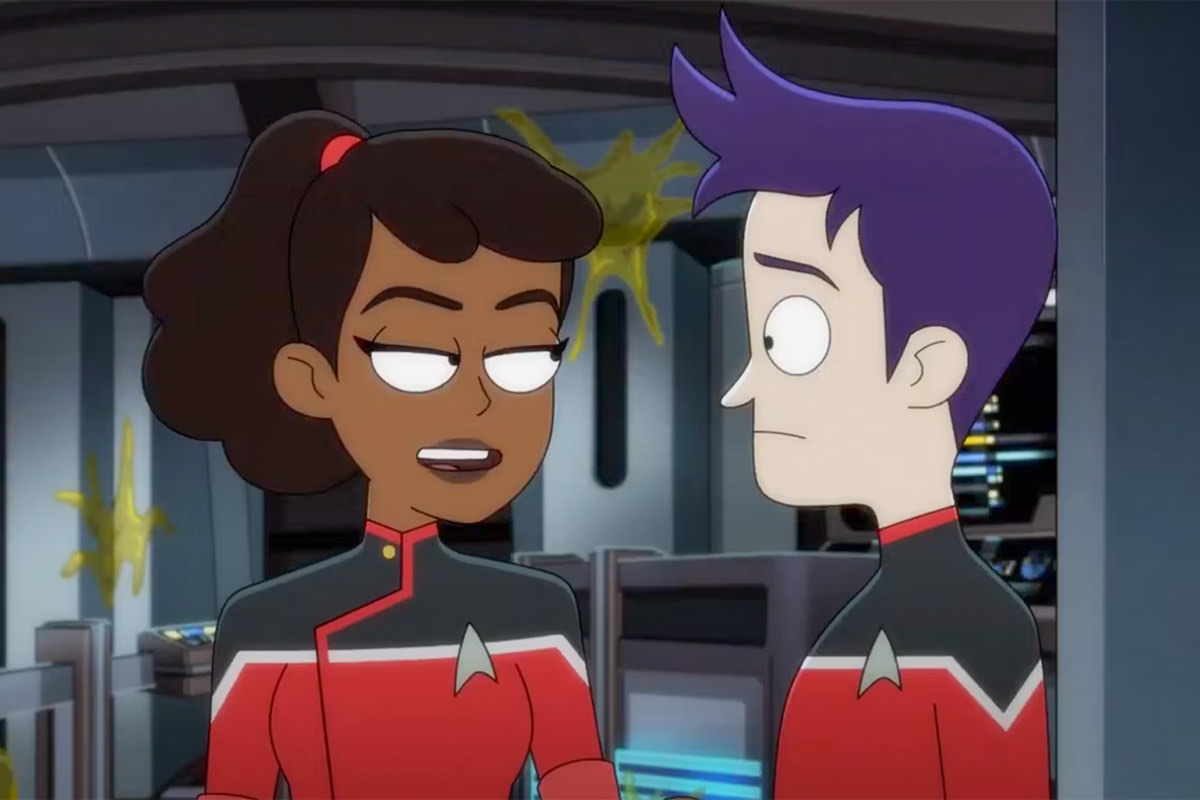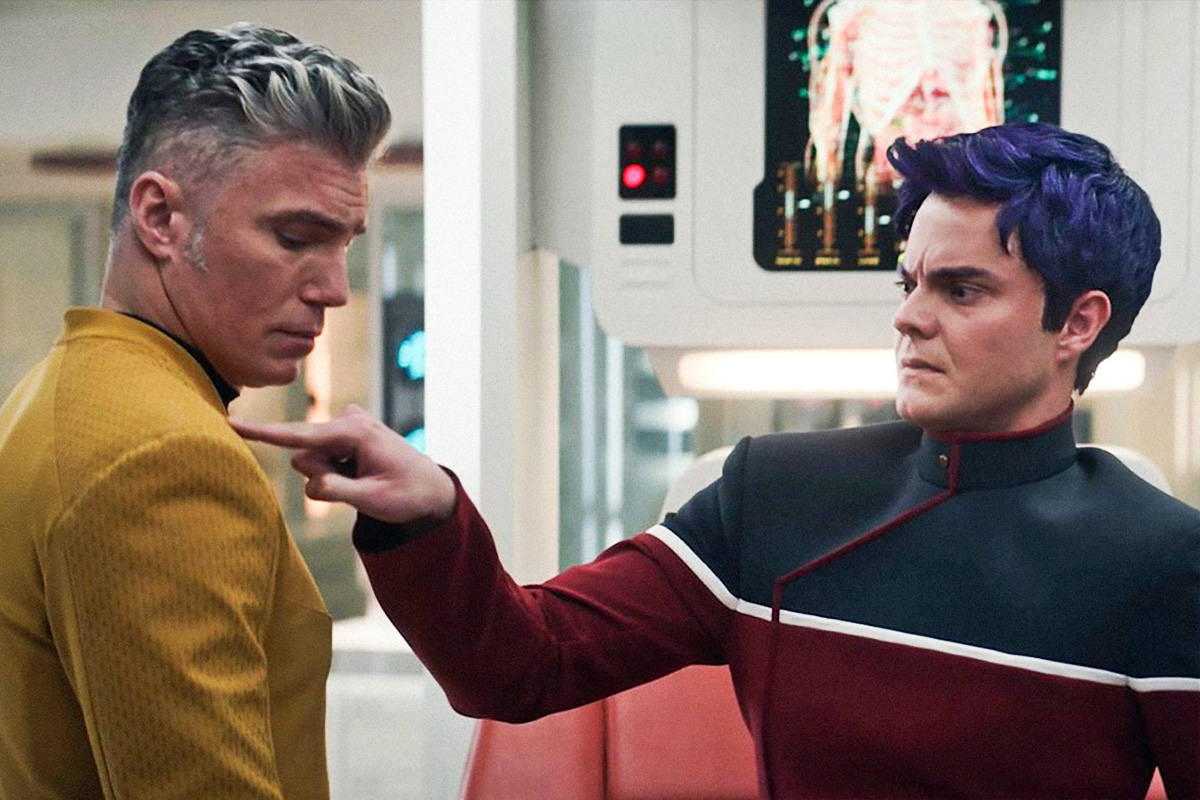 Now, they could have easily did this as a throw-away episode. Or dismissed it as a dream. Or any number of things which would have kneecapped it into irrelevance. But it was well-thought-out and completely serious while honoring the tone and characters of their respective shows. It's borderline thrilling how Strange New Worlds keeps one-upping themselves episode after episode. AND THAT ENDING! Brilliant Trek. Brilliant television.

• American Heartland! In a shocking announcement, a new $2 BILLION theme park is being built in Tulsa. Called "American Heartland" this seems like a carbon copy of "Disney's America," a theme park outside of Washington, D.C. that was never built which is based around Americana...
Now, I think this is a cool idea. Definitely. But Oklahoma?!? And not Southern Oklahoma which is close to Texas and might have a longer operating season... Northeast Oklahoma, which likely has fairly mild winters, but not California/Florida mild. And it seems primed for failure given that the biggest city (Oklahoma City, 2-1/2 hours away) has under 700,000 people. The nearest actual major city is Dallas or St. Louis, but they're a five hour drive. Which begs the question... why not just put it near Dallas or St. Louis? They at least have a big population and a major airport there! But still... they are promoting a laundry list of experienced Disney/Universal attraction designers, so there's that. I'd like to see it, of course. But it seems as though this is going to go the way of "Disney's America" and won't be built.

• Seek Discomfort! one of my long-time favorite YouTube channels is Yes Theory which is a group of people doing extraordinary things via travel and adventure by stepping out of their comfort zone. It's a channel I binge for a while, then leave for a while, because while it's beautiful to behold... it's also emotionally overwhelming. We're so inundated with reasons to feel cynical that watching the opposite of that for too long can be tough. And a couple of their latest videos are pretty darn special...
If you're a longtime fan of the channel, that surprise guest in France was almost too much to take.
How amazing is that?

• 'MURICA AI! This Buzzfeed article is nuts: I Asked AI What Europeans Think Americans From Every Single State Look Like, And The Results Are Just Plain Mean. Mean? Maybe. But some of them are scary accurate. Go ahead and click through. I dare you.

• Rescued! Miracles happen. What an incredible story...
Is it wrong that the entire time watching the video I'm screaming "BUT HOW IS THE DOG DOING?!?

• Ketchup> Hallmark Channel's "June Weddings" event is over... but I went back to watch the first half hour of The Wedding Contract because I wasn't paying much attention until the end when I watched it last month. What's REALLY NICE is that Hallmark is putting a little diversity over the same old story... they had an Indian wedding, and this is a Jewish wedding (seriously... she's baking a challah for Shabbat dinner!). But the best part is how it takes place in Chicago... but not really. It's shot in Vancouver. BUT IT'S TOTALLY CHICAGO BECAUSE SHE'S SITTING ON A PARK BENCH WITH A SLICE OF DEEP DISH PIZZA NEXT TO HER! BWAH HA HA HAAA! But wait, there's more! They get a coffee at cart called Chicago's Finest Hot Dogs and... what's that on the cart there?
THERE'S A BOTTLE OF KETCHUP ON THE CART! BWAH HA HA HA HAAAAAAA! HA HA HAAAAAA!!! Clearly the set decorator has never been to Chicago. That ketchup would be hidden and provided (RELUCTANTLY) by request only. Ketchup on a hot dog in Chicago... BWAH HA HA HA HA HA HA HA HA HA =gasp= HA HAAAA!!! People have died for less!

• POD PEOPLE! I really, really want to see this...
Looks interesting. Looks different. Has great lead actors. Why not?

Hope you're having a cooler Sunday than I am!