IT'S TATTOO DAY!
Originally I planned to fly back home today. But the layover for the connecting flight was awful, so I decided to leave tomorrow instead. This meant having to add an extra day to my hotel stay at "The Handlery Hotel" (instead of the Parc 55 Wyndham where I usually stay). When I called, they wanted $160 which was surprisingly high for a Friday night... especially for a 3-star property. Usually downtown San Francisco hotel rates plummet over the weekend when there are no business travelers to gouge on pricing.
A quick check at the 4-star Wyndham (which had availability this time), and I could get a much nicer room for $120.
Which meant The Handlery was basically saying "WE WILL PAY YOU $40 TO WALK TWO BLOCKS!"
And so I took them up on that generous (but very stupid) offer.
Anyway...
Time to get more ink work on my forearm band...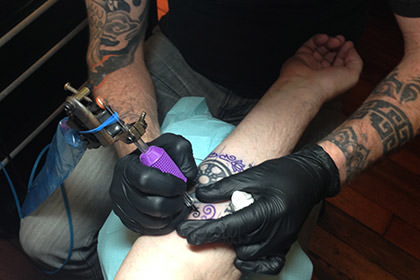 Beautiful line-work courtesy of Michael DeMatty at Black & Blue Tattoo...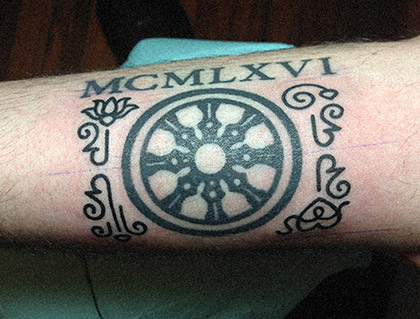 I started with the Roman numerals.
Then added a Dharmachakra, the spokes of which represent The Noble Eightfold Path of Buddhism.
Now I've surrounded the Dharmachakra with symbology representing The Four Noble Truths of Buddhism. You start in the upper-right where there's the acknowledgement that suffering exists, move to the bottom-right which ties our suffering to our desires and craving, move to the bottom-left which is the need for cessation of suffering causation, then move to the upper-left which leads us back to The Noble Eightfold Path and a quest for enlightenment and freedom from suffering.
Which is just a long-winded way of saying that the tattoo is a reminder for me to stay on The Right Path.
And so... three parts down, three to go...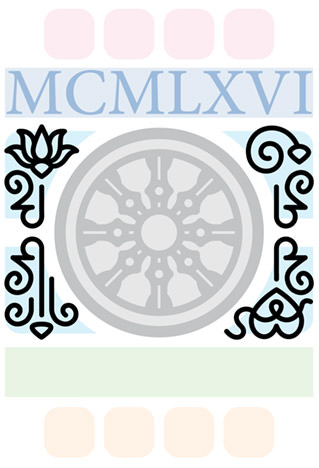 And now I suppose I should pack my suitcase so I don't have to do it at 4:00am tomorrow. Blargh.