Posted on September 10th, 2019

AND LO DID TIM COOK DESCEND FROM ON HIGH TO DELIVER A NEW iPHONE TO THE APPLE FAITHFUL FROM THE SANCTITY OF THE APPLE SPACESHIP HEADQUARTERS!
He dropped some other Apple stuff too, but the only thing I really cared about was the iPhone. And the only reason I cared about a new iPhone was the possibility of an improved camera inside of it.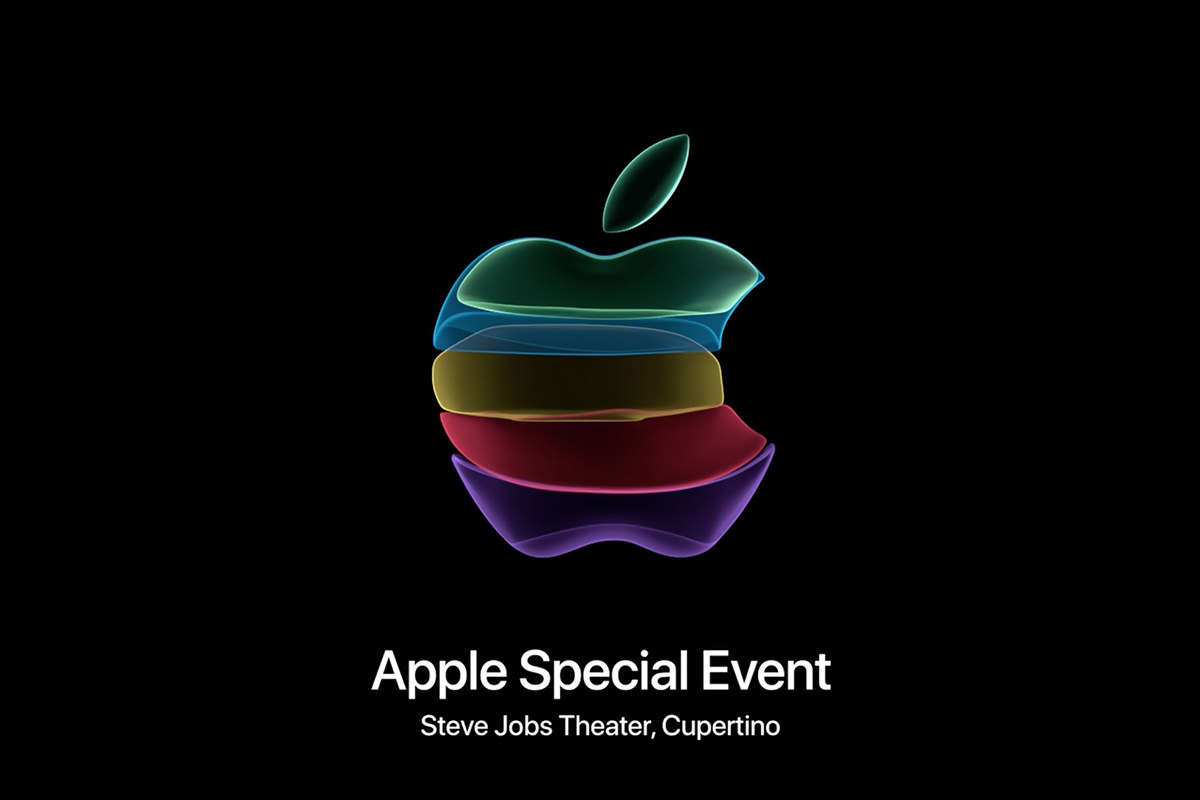 And here's all the crap Apple talked about, along with my notes...

Apple Arcade
I love video games. I've loved video games since video games were invented. Alas, I never have time to actually play them, which means my Nintendo Switch sits mostly unused and any game I buy for my iPhone is never finished. So when Apple announced "Apple Arcade" I was ready to take a big 'ol pass... but then you find out it's just $4.99 a month (a third less than I was expecting) and a part of me is like Hmmmmmm?!? $5 is (on average) what I pay for a single game. Now I can get hundreds of games for that same price? That's a pretty sweet deal. And every one of the games are exclusive to Apple. So who knows? Maybe a couple times a year I'll pay my $5 and play when I can for a month just to see what's up. Sure beats paying $5 for one game that will never be completed. There's a one-month free trial to check it out on September 19th...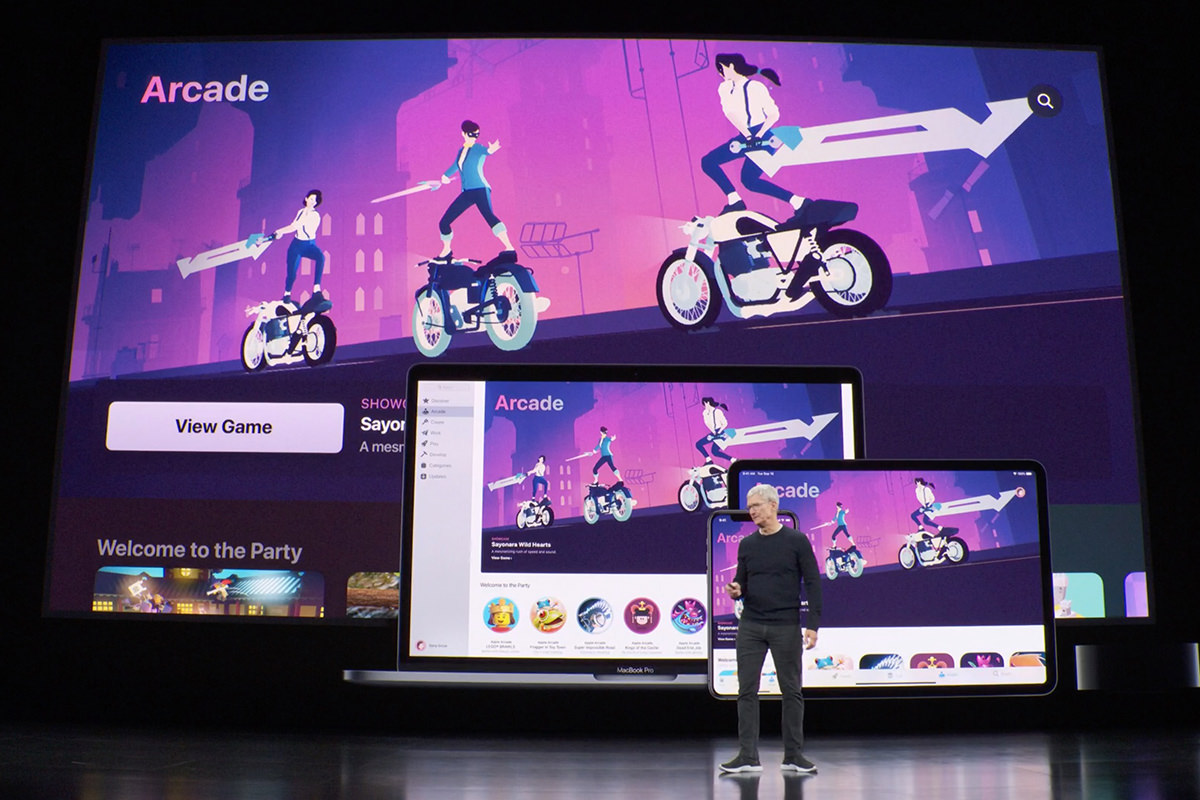 Apple TV+
I already pay far more for television every month than I am comfortable with (or can afford). But looking at the cool shows that Apple has lined up for their streaming service is certainly compelling. And, again, I'm more than a little blown away that Apple is only going to charge $4.99 a month given the money and quality of shows they are producing. This will be yet another case of paying for a month of service a couple times a year so I can binge all their content. And then Apple drops the other shoe... any purchase of a new iPhone, iPad, or Apple TV comes with a FREE year of Apple TV+, which is pretty mind-blowing. Apple developed a streaming service not as a monthly revenue model... BUT TO SELL MORE OF THEIR PRODUCTS! No idea if people like me who are a part of the iPhone Upgrade Program will get a free year every time they trade in their old phone for a new phone, but that would be pretty sweet...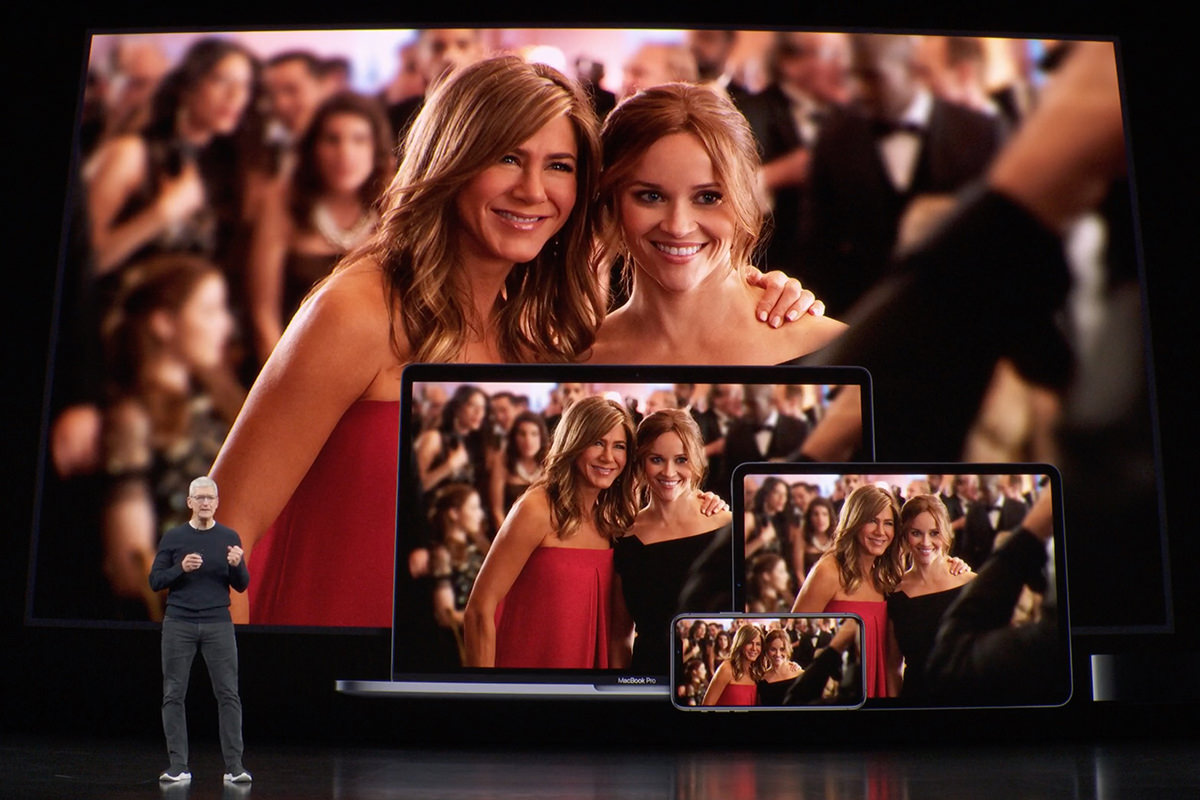 iPad
I have a new-ish model of iPad which I purchased to paint with. And I love it for painting. The Apple Pencil is fast, intuitive, and there's all kinds of apps available to unleash your creativity. But what I need an iPad for is drawing, not painting. I want to be able to draw on the thing, and I have a really hard time with that. I just can't seem to get the precision needed for drawing down, and every time I try I end up reaching for a pencil and paper. What I need to do is just sit down for a week and force myself to learn. But I can never find the time so my iPad sits in a drawer. For that reason, iPad news is kind uninteresting to me... but I do tune in, because nothing would make me happier than to use an iPad for travel instead of lugging my laptop everywhere. And if things keep advancing like they have been, we are closer to that becoming a reality than ever before. Would I buy a new 7th Generation iPad if I could afford one in the first place? Probably not. But I still want one, and that's how Apple gets you. The latest model is sublimely fast, capable, and beautiful to look at and draw on. What's not to want?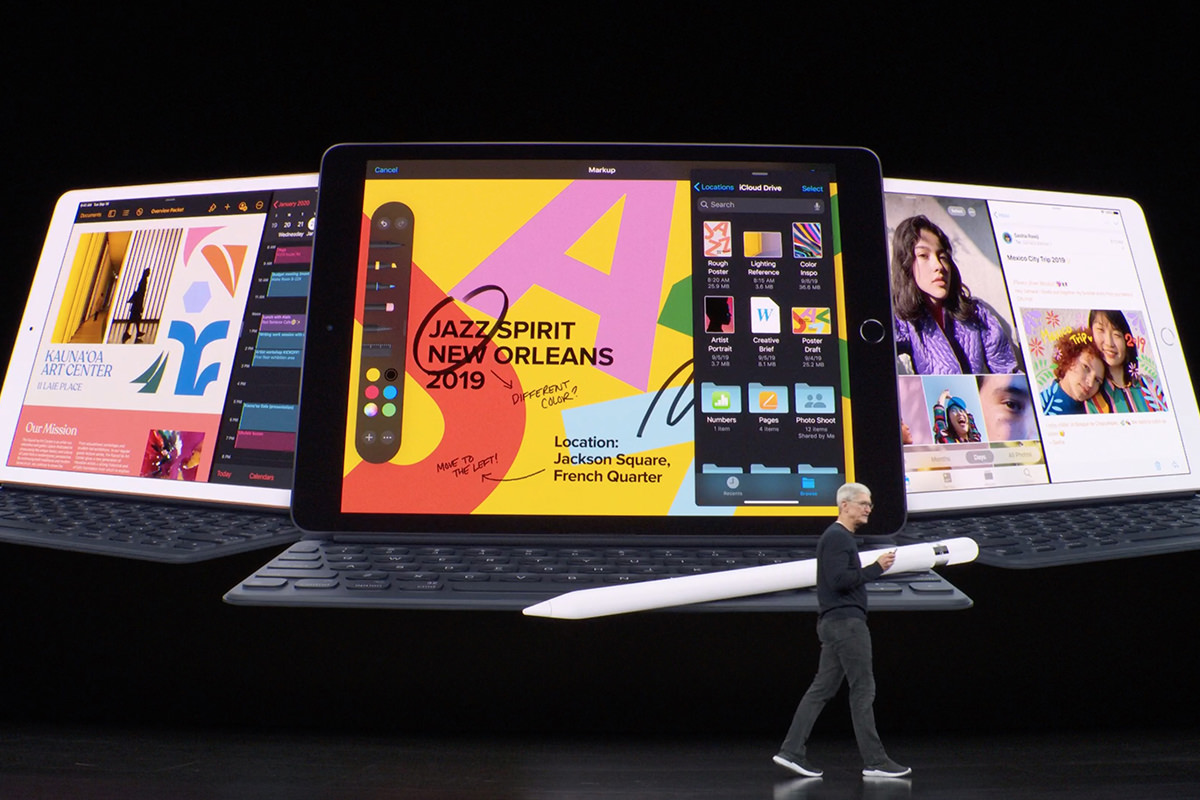 Apple Watch
The only way that I would ever buy one of these would be if they made it considerably thinner. Because while I would absolutely love to own one... I would likely never wear it. But, again, I want one anyway because Apple makes such a compelling case as to why I can't live without one. The health features alone are pretty spectacular. But now the display is ALWAYS ON which addresses my other major pet peeve about Apple Watch. The fact that they innovated a way to make this happen without sacrificing battery life is insanely great. All the other new stuff in Series 5... like a compass... is cute, but not compelling enough for me to shell out $500.
iPhone
iPhone 11. This is the new entry model iPhone, which I'll just skip right over, since it doesn't have the cameras I am looking for. Faster, better Face ID, better cameras, blah blah blah... it's dope, we get it. The base model starts at $699.
iPhone 11 Pro and 11 Pro Max. Here we go...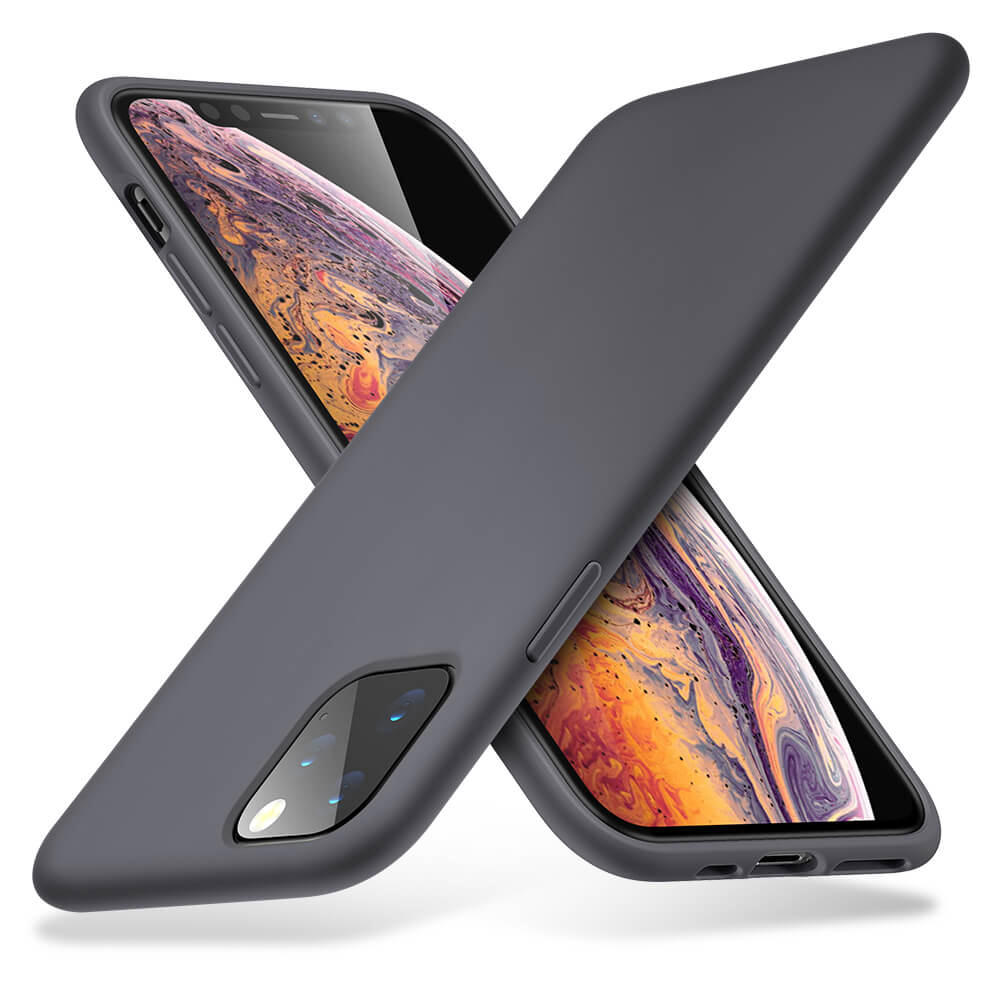 Durability. They claim that the new iPhone Pro models are constructed with the toughest glass ever created for a mobile phone. Will this preclude giving up a protective case? That would be nice, but I'll have to wait until somebody tests that. Since I am on the iPhone Upgrade Program and have to return my iPhone in pristine condition if I don't want to pay a fine to get a new one, I'll probably end up with a case unless the glass is so tough that it's impossible to scratch. Not likely.
Display. Apparently "Super Retina" displays just aren't good enough now. Apple has leapt forward with Super Retina XDR. It's got better contrast, better color gamut, better brightness... all while being 15% more energy efficient.
A13 Bionic Chip. Apple's line of chips has been fine-tuned specifically for doing exactly what Apple wants their phones to do and nothing more or less. There's no wasted energy going anywhere because Apple designs them that way. This makes them crazy-powerful all while drawing less power from the battery. Nowhere is this more evident than with Apple's dedication to "machine learning" via their "Neural Engine." This is a special set of routines that can analyze massive amounts of data and provide tools to use that data in intelligent ways. Feed it a bunch of images of an object to define an object, for example, and you can ask it to look for the object in new images with very little coding. That's pretty basic scenario, and creative programmers are able to do much, much more. This is a case of Apple providing killer tools so developers can come up with killer apps.
Battery. I don't use my phone a lot, so the battery has barely drained when I charge it each night. Even when I travel and am using my phone constantly, it still lasts me all day. I rarely ever run out of battery (which used to happen all the time with earlier iPhone models). Even so... the new Pro has up to 4 hours more battery life... the new Pro Max has up to 5 hours more battery life. And they are including a more powerful charger, so you can charge your phone quicker as well (assuming you still want to use a cord... ugh!). It was expected that Apple would introduce "reverse wireless charging" so you can use your iPhone battery to charge another phone... or your Apple Watch... or your AirPods... or whatever. This was introduced in the previous version of the Samsung Galaxy phones, but didn't happen this time for the iPhone. Maybe next year.
Haptic Touch. As rumored, Apple has eliminated 3D Touch from its displays, which allowed a "deep touch" to perform different functions from a "touch." This is a real shame, because 3D Touch is a frickin' amazing feature (no wonder it wasn't even mentioned at the event!). So now instead of a display that's pressure-sensitive, we instead get "Haptic Touch" which relies on the length of a touch instead of the hardness of a touch to deliver different functions. This is most decidedly not the same thing, even though Apple is essentially selling it that way. I'm sure it will just be a learning adjustment. But it's weird that Apple would be removing features like this. I guess it makes for cheaper displays... but how is that a consolation in a phone that starts at $1000?!?
Lightning Again. The dream was that Apple finally move to USB C for the cable hookup. They didn't. It's still a Lightning connector, which means you have to continue to pack stupid Lightning cables with you everywhere. I rarely use a cable at home thanks to wireless charging, but I use it all the time when I travel, which is why this sucks.
Sound. Dolby Atmos on a phone is an absurd claim... probably more "Dolby-Atmos-like," but I don't doubt that the spatial sound abilities are much improved.
Camera. I use my iPhone as a camera more than anything else. By a ridiculous margin. To me, it's not a phone at all... it's a camera which happens to be able to use the internet and make phone calls. When I travel now-a-days, I rarely take my actual camera with me. My iPhone is enough. And with each new version that Apple unleashes, my "professional camera" is less necessary. I haven't needed to buy a new mobile phone in years. But I do so anyway because I want a better camera.
Night Mode. Apple has always had pretty good low light capabilities. But with the advent of mobile phones like the Google Pixel with its amazing "night sight," Apple's efforts are downright pitiful. But now they've addressed this shortcoming in a big way to add far better low light photography to the iPhone. This is a pretty big deal...
Lens Trio. Saying that the iPhone Pro has "three lenses" is actually wrong. It has three cameras, each with a different lens. A 12MP 26mm f/1.8 Wide Camera, a 12MP 52mm f/2.0 Telephoto Camera, and a 12MP 13mm f/2.4 Ultra-Wide Camera...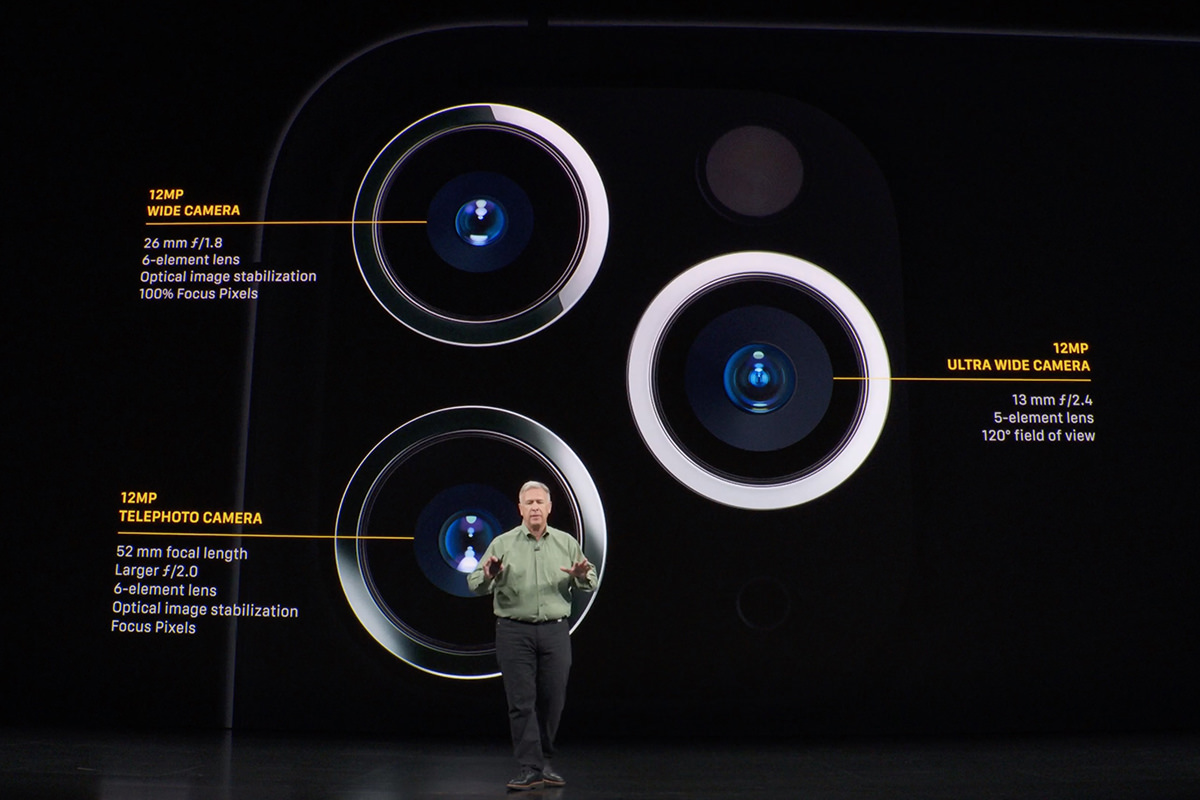 Note that we haven't gotten an increase from 12MP in a while now. This is probably smart given the massive storage space needed, but they really need to get to at least 16MP real soon for those who want it... maybe even giving just one of the lenses 24MP or something. Anyway... it's the ultra-wide that's important here...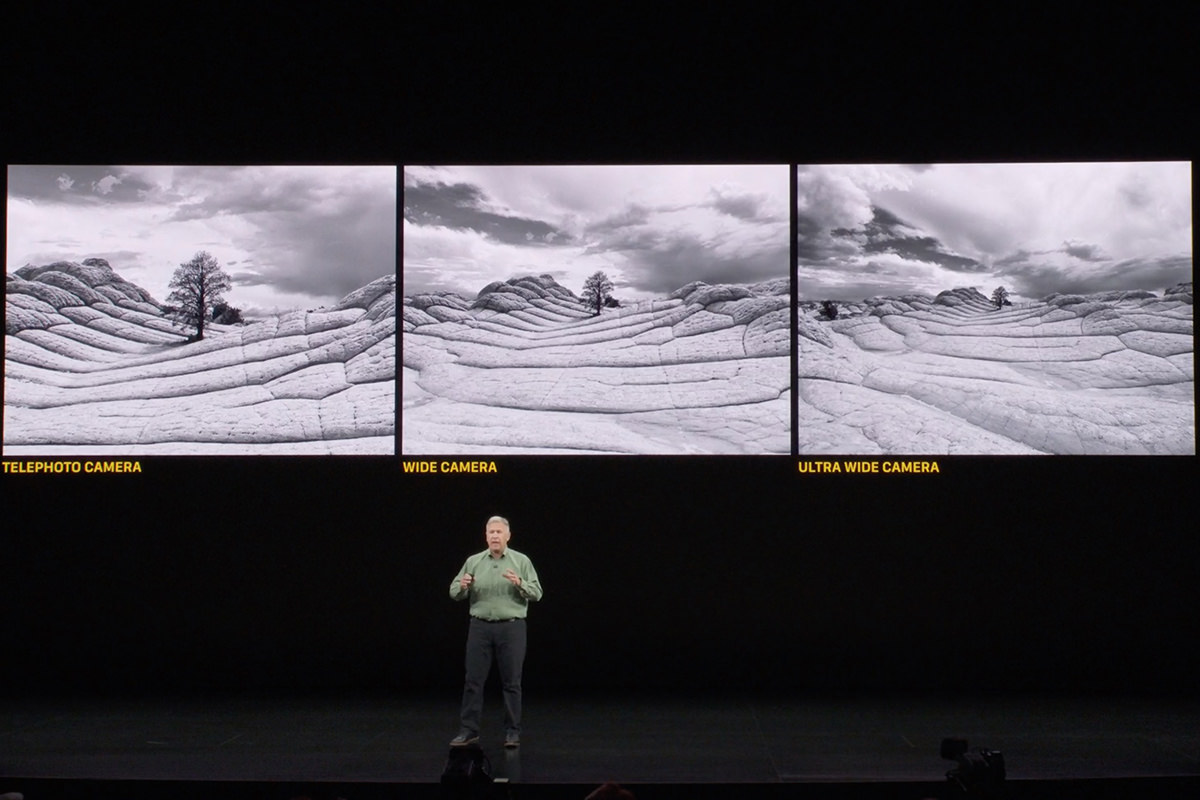 Most any time I've taken scenic photos I end up having to take panoramas, which are great but problematic. Far better if I can take a wide photo in one shot, which is going to be much more likely now.
Deep Fusion. And here's where things get interesting! Deep Fusion is a technology which uses the iPhone's machine learning to to build fantastic detail out of multiple shots... automatically. Every time you initiate the shutter, iPhone takes nine photos (four of them happen before you even touch the shutter). It then analyzes every pixel of all the images and builds a finished image which combines the best pixels from each... in less than a second. The demo image is phenomenal, and has me totally sold...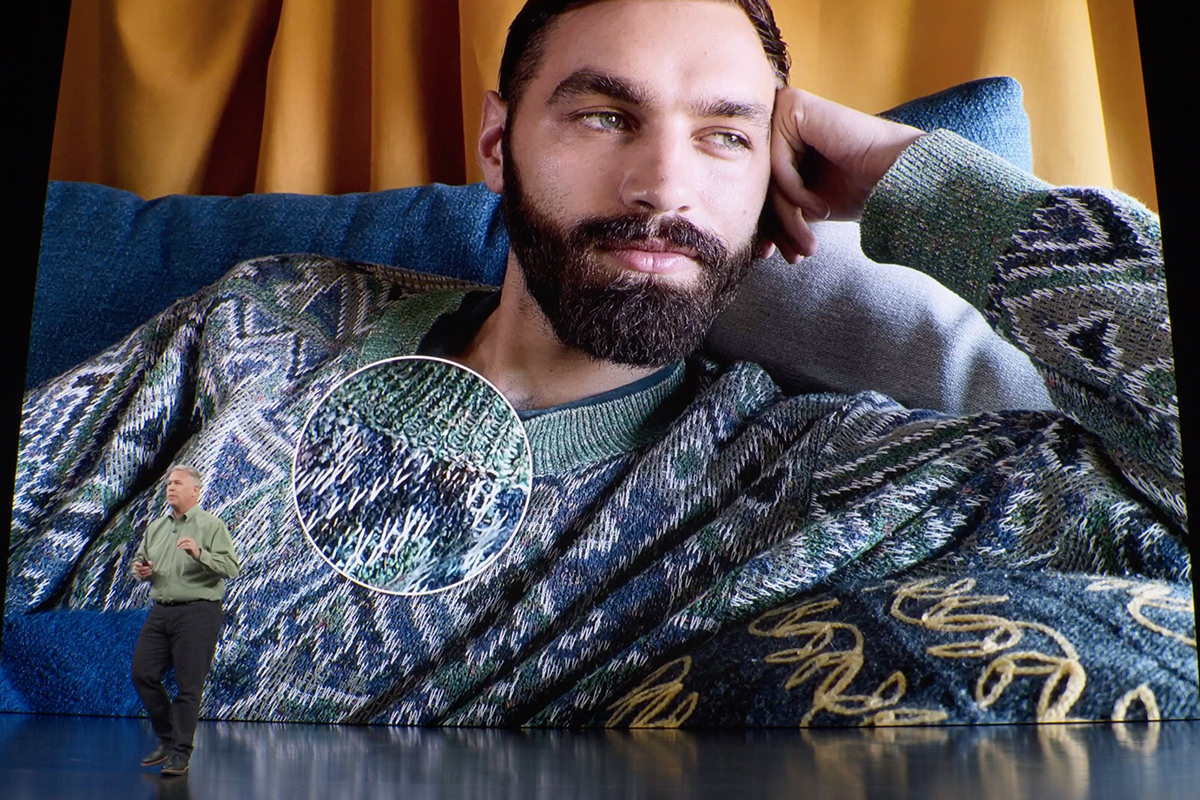 Video. All three cameras can shoot in 4K. New editing tools allow for adjusting attributes like brightness. That's impressive. But it's Mickey Mouse stuff when you consider what it can actually do with these cameras. To demonstrate that, Apple had the CTO from FiLMiC show off the next version of their app which takes full advantage of the fact that the iPhone Pro can record from MULTIPLE CAMERAS AT THE SAME TIME!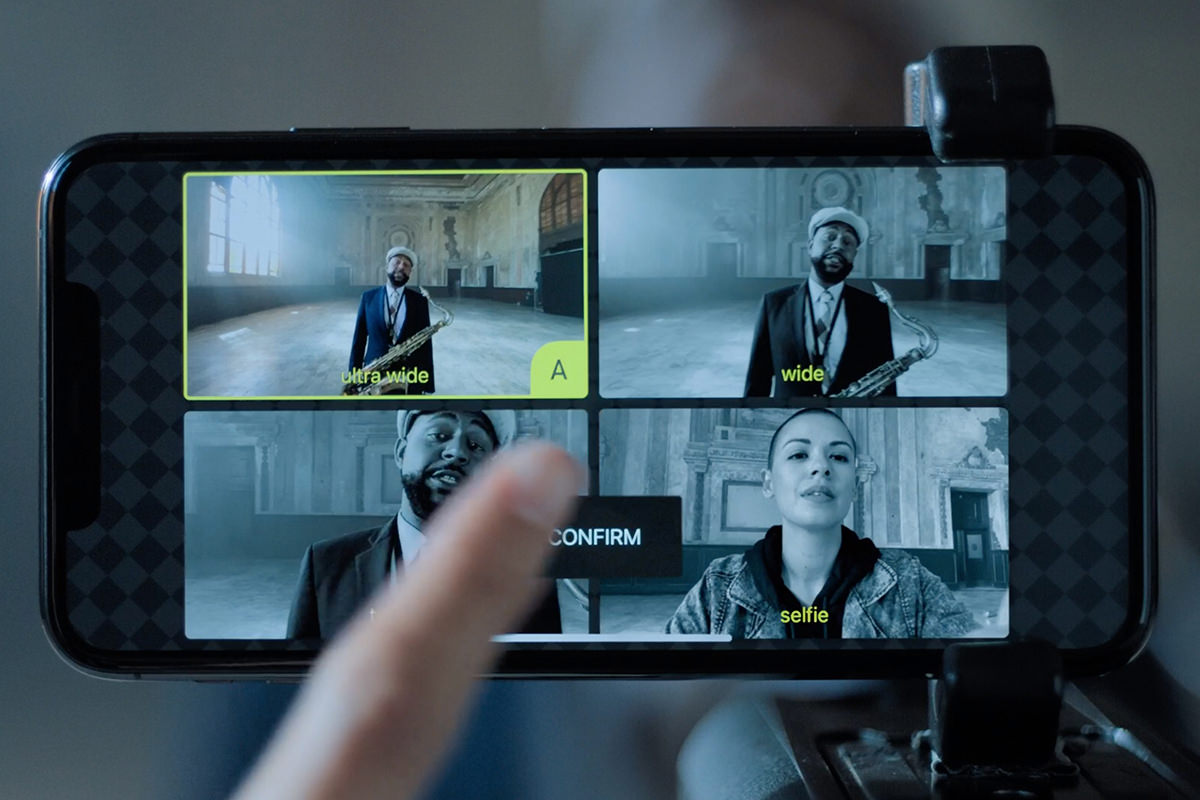 So you can have coverage at the wide and telephoto levels in the same shot. And you can use the selfie cam as one of those cameras.... Which means you can record both sides of a talking heads conversations in one go...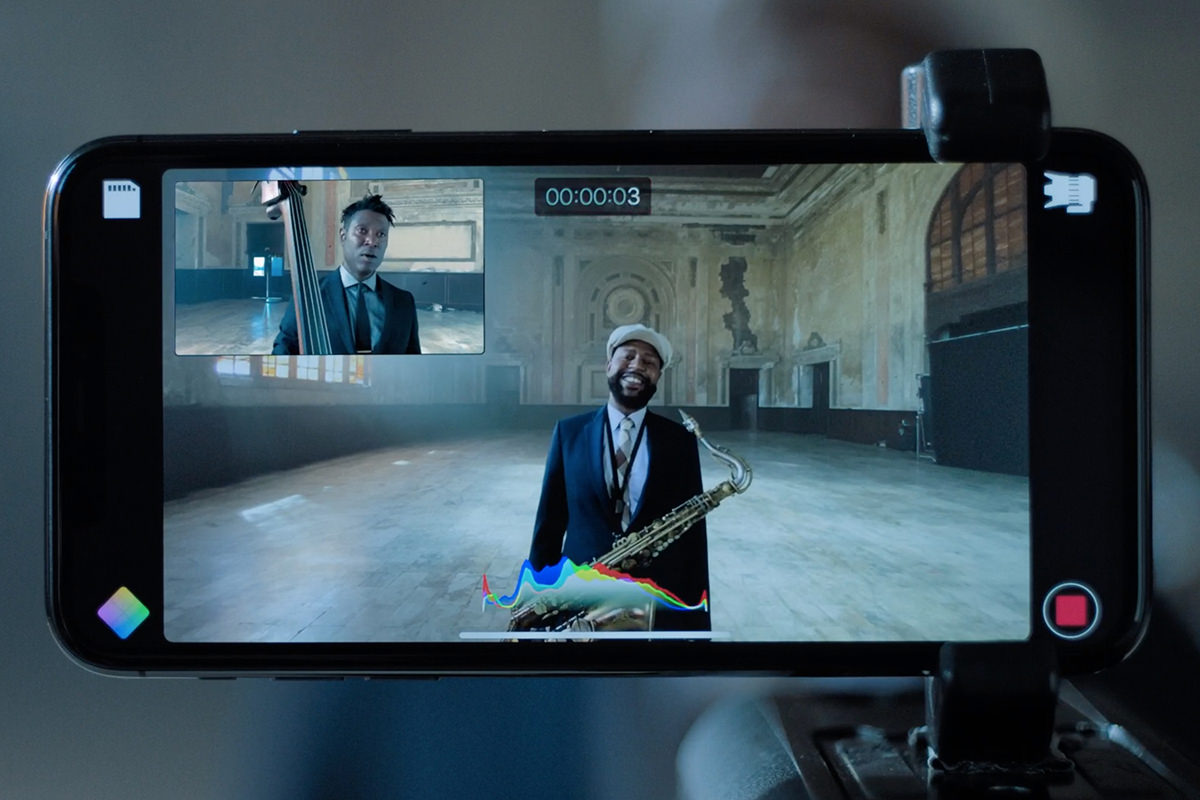 Insanity. But in the best possible way.
5G. Ain't got it. Which is a bit of a dangerous game to play. As the 5G rollout gains momentum, having a phone with the option of connecting to it seems like something you want to have in a $1000 phone for future-proofing. But Apple, of course, doesn't want to future-proof. They want you to keep buying new phones to get those sweet new features.
Price. No increased retail on the Pro. Still $1000 for the "regular" sized one... which seems absurd, even when considering all it can do. I don't have $1000 to throw around, so I will be upgrading from my current iPhone with the iPhone Upgrade Program I bought into last year...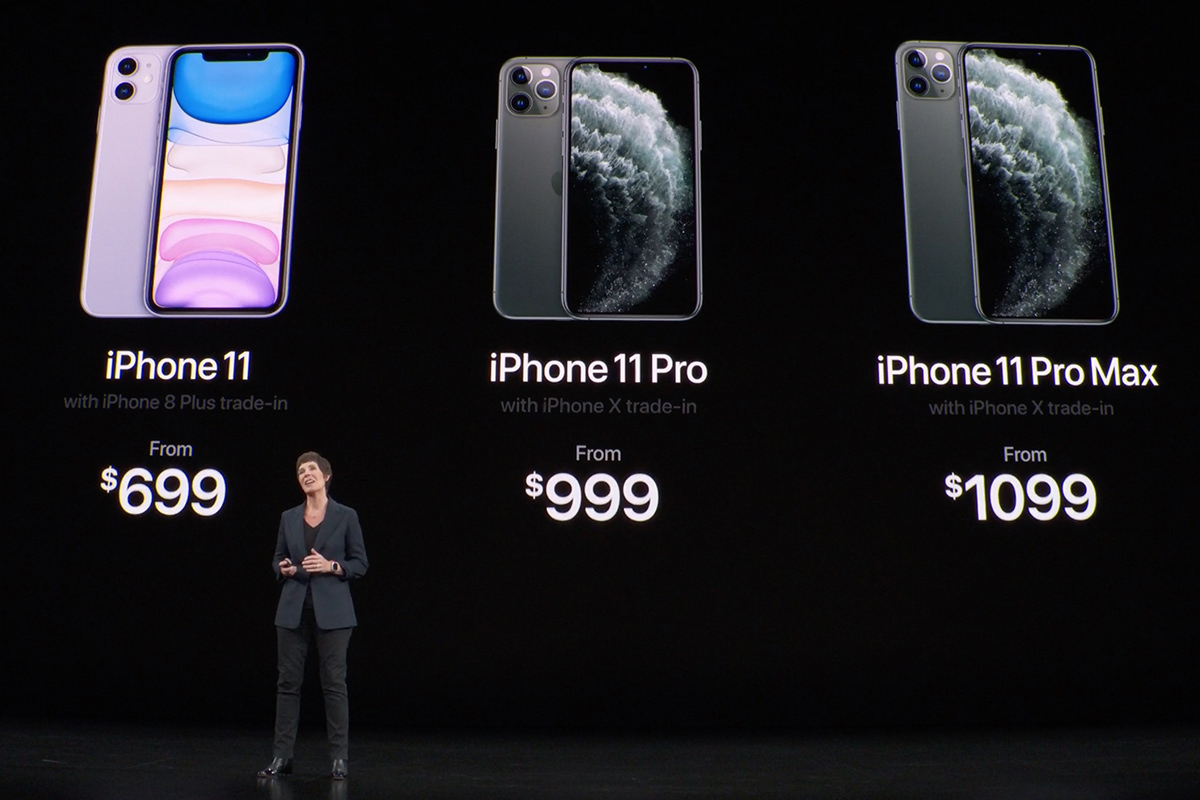 Artistry. Apple gave some of the new iPhone Pro phones to professional photographers and let them loose. Using the new tech, they created some amazing images...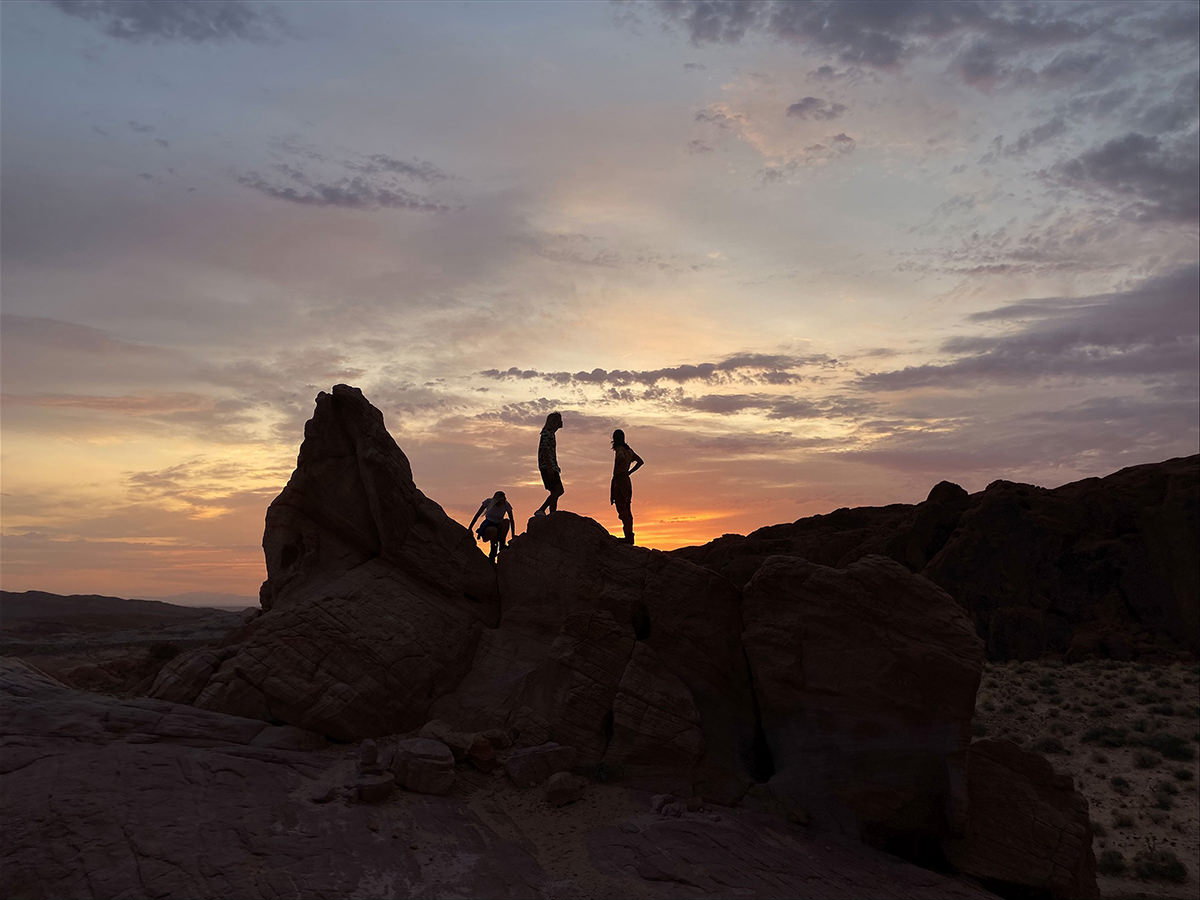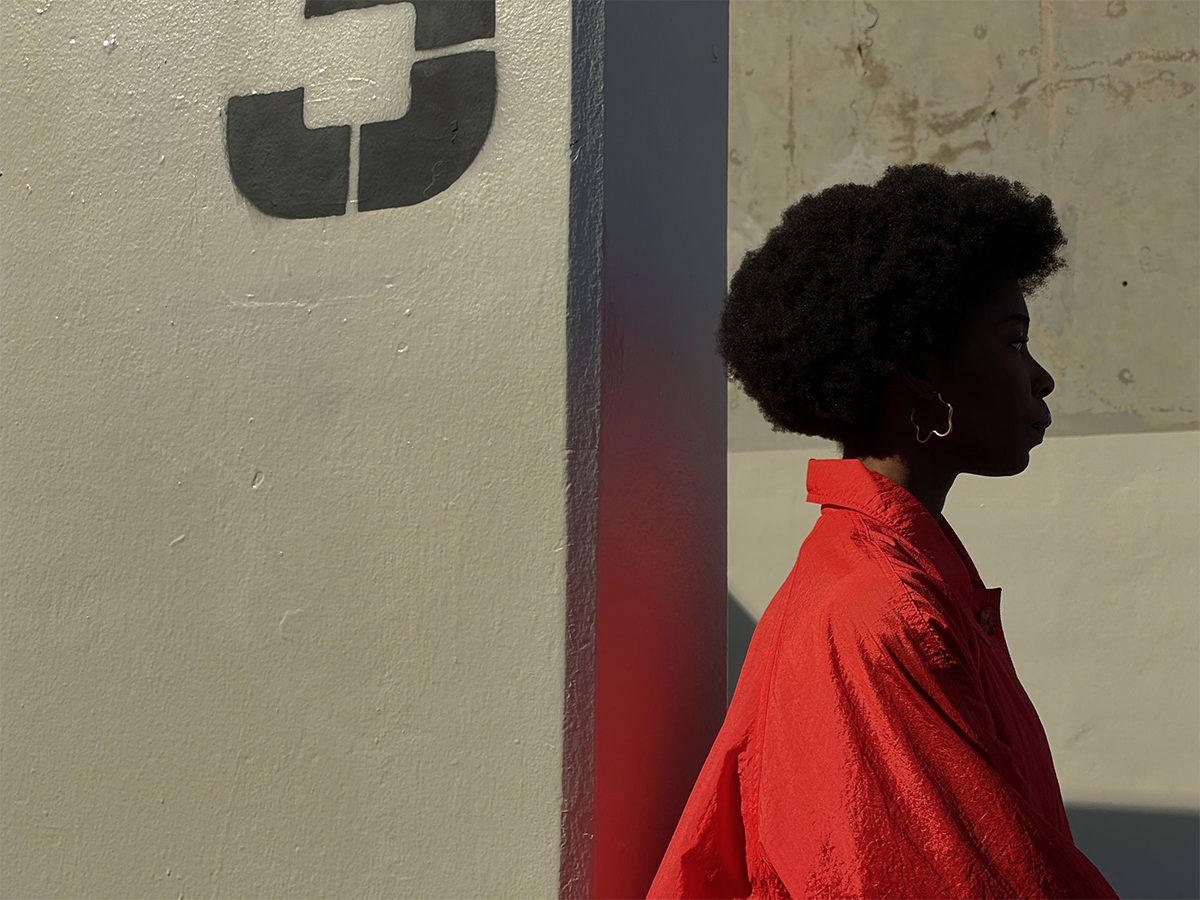 And that's all she wrote.
My iPhone Upgrade Program renewal date isn't until the 20th, and I'm too cheap for an early buy-out, so I'm fine waiting until then (which, coincidentally, is the actual release date). Of course by that time the waiting list queue for backorders will likely have me getting my new iPhone 11 Pro in October, so I won't get to try out the awesome new camera(s) until then.
Think of all the cat photos I'll be missing out on.
Posted on September 13th, 2018

As my enthusiasm for Apple has waned, so too has my enthusiasm for their "events" where they unleash their new products and services on the world.
I do watch them of course. I may not be the raving Apple Whore™ I once was but, as there is no better alternative, I am still tied to the Apple ecosystem.

THIS IS BIG
If you want to watch the event before reading what I have to say about it, knock yourself out...
If you'd rather just get an 108-second summary, here you go...
Gotta hand it to Apple... boy do they know how to make "stuff" seem cool.

APPLE PARK
After moving from Apple Campus to Apple Park (home of the Giant Donut HQ, AKA "The Apple Mothership"... a building larger than The Pentagon), information on the massive complex in Cupertino has been relatively scarce. Yes, there's been a good article, a few videos, and some interviews, but nothing showing a major behind the scenes look at any of it. At this year's event (held in the Steve Jobs Theater), there were new bits and pieces shown in the cute video that started things off. If you didn't watch the entire keynote above, here it is...
Gorgeous. Obviously I'm dying to visit. But since the only thing you can see when you show up is the 100 million-dollar visitor center, I don't know that it's worth the trip.

APPLE RETAIL
If there's one area where Apple continues to impress me, it's with their retail operations. The stunning architecture that is the hallmark of these gorgeous new spaces is mind-blowing...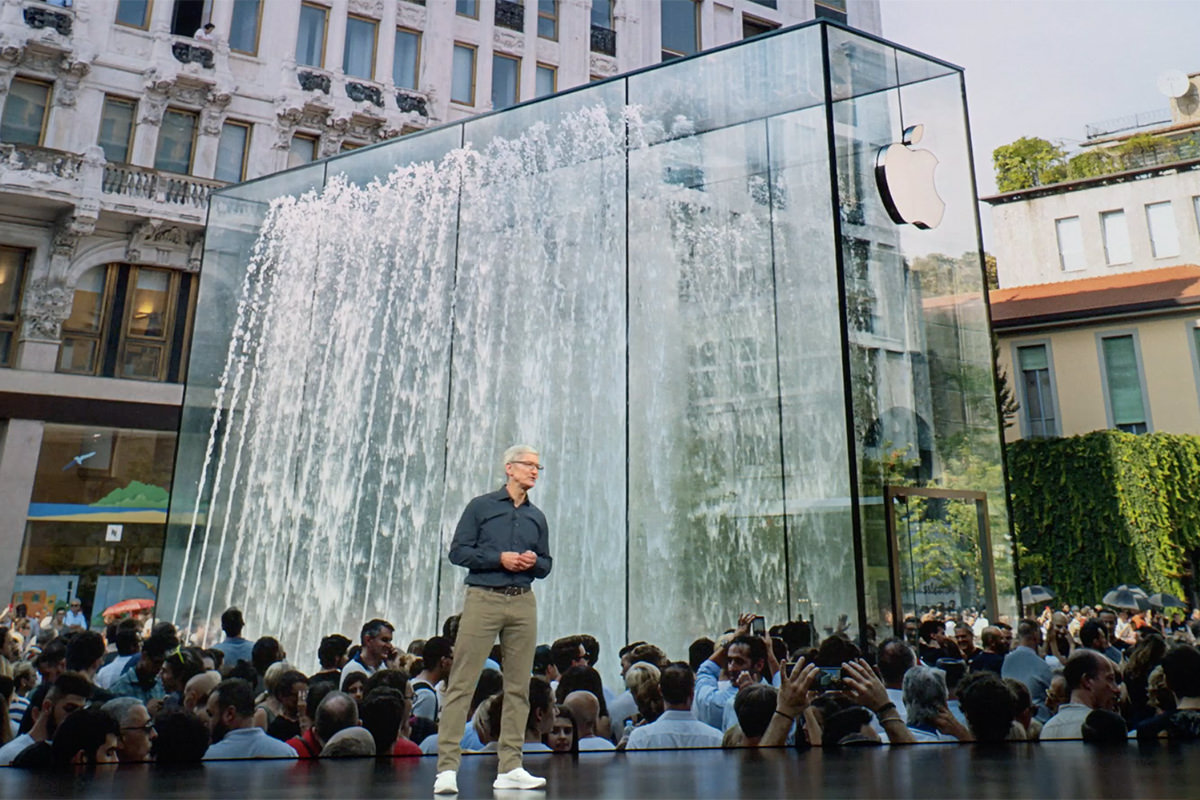 Now that Hard Rock Cafes have gone all hipster-lounge and are not nearly the destination-worthy attractions they used to be, one could make a strong argument for visiting Apple Stores around the globe.

APPLE WATCH
As I have said every time a new Apple Watch is released, the product is not for me. I have tiny wrists and wearing a massive piece of tech on my arm is not something that works. I'd much rather keep my iPhone in my pocket and use that than to be uncomfortable. Not that I don't see the appeal. Having so much so readily available is definitely something that interests me. Especially with the new Series 4 watches, which add all kinds of things that have me reconsidering my stance...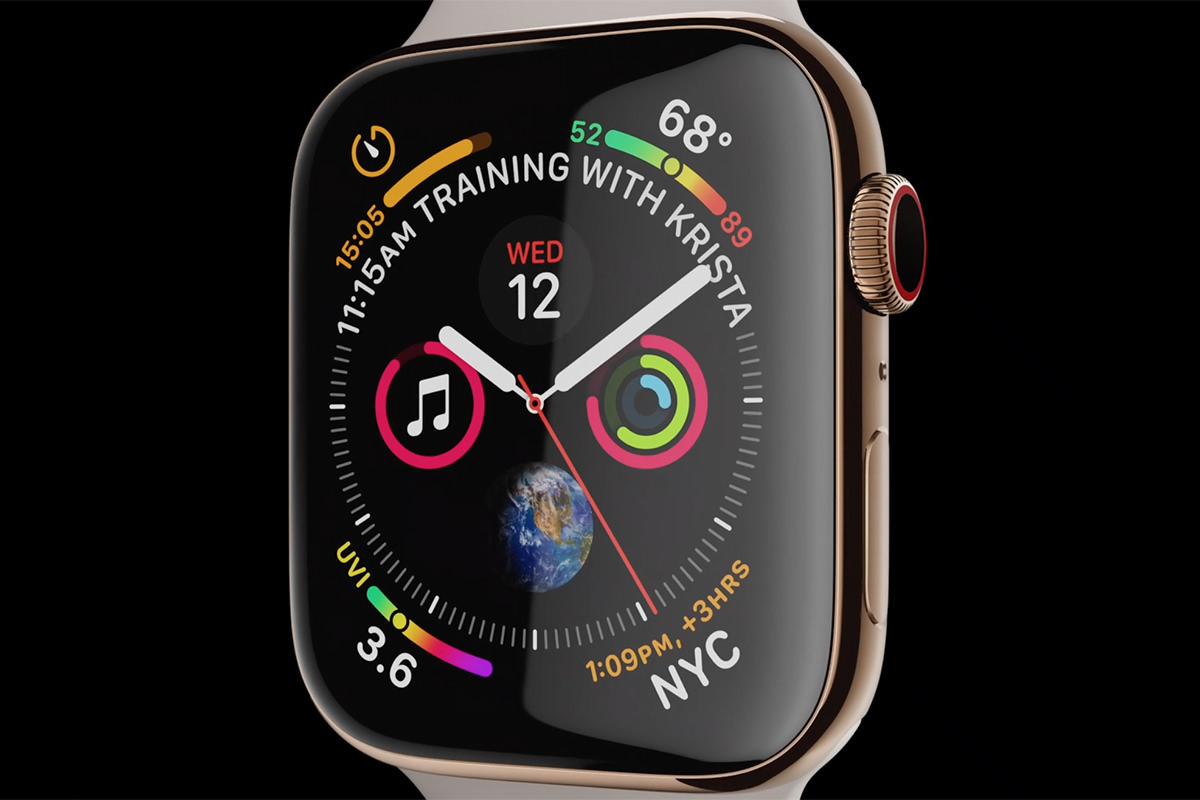 The sizing issue is helped by more of the product being devoted to the watch face... and that it is supposed to be thinner. Probably not so thin that I'd be happy to wear it, but anything to take bulk away is a step in the right direction. Perhaps it's time that I visit an Apple Store and see if the smaller watch is something I could handle? Maybe. Or, if you factor in the new EKG capabilities, probably...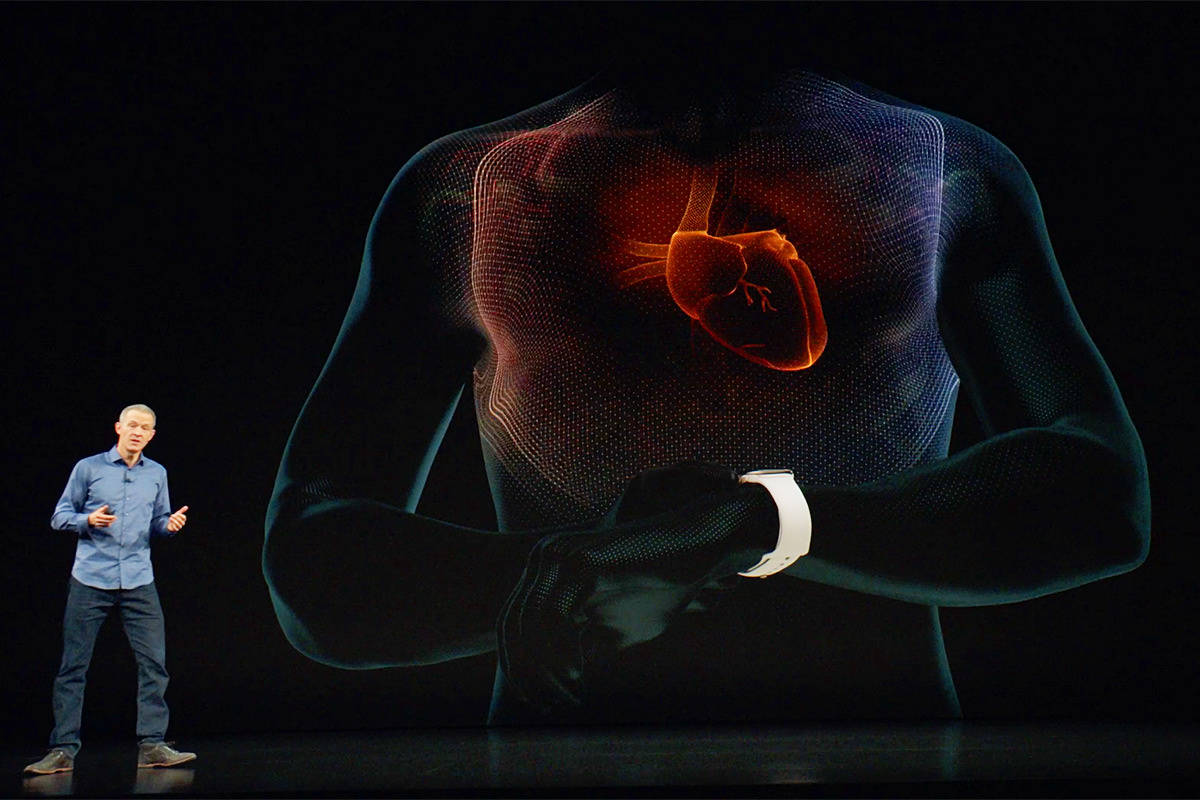 Yes, you read that right, the thing has a frickin' EKG built into it! I've always had issues with rapid heartbeat, so maybe the new pulse sensors and EKG stuff makes Apple Watch Series 4 a smart move? And now they've also added fall detection to the mix. Considering I just had a bad spill earlier this week, maybe this is more of a necessity than a luxury as I get older? It's certainly very cool. If my cats won't help me and I can't ask Alexa to get help because I'm unconscious, perhaps now is the time to invest...
We don't have an Apple Store in my corner of Redneckistan, but I think AT&T stores will be carrying them... so maybe there's that. Or a trip to Seattle to check things out.

iPHONE XS
It would be easy to dismiss the evolution of the iPhone X to iPhone XS with a big "meh" since things haven't changed a huge amount there. But there are three things that make Apple's latest and greatest worth a look. The first is that they are coming out with a "XS Max" version of iPhone X with a larger screen. I don't care about this, but I know a lot of people do. I was not happy having to go with the larger size of the "X" but ultimately adjusted. There's no way I want to have to get used to something even bigger in my pocket. Assuming it would even fit in my pocket...
The second? Photography. The faster processor of the next-gen A12 Bionic chip sounds pretty sweet. The machine learning enhancements of the "Neural Engine" alone make for some exciting possibilities down the pipe... particularly in the arena of Augmented Reality stuff. I use my phone primarily for calls, texts, home automation control, and Facebook... none of which will benefit from all this additional power. What will benefit? The thing I use my camera for more than any other function (by a long shot!)... photography. And here's why... the new processing power will allow you to adjust aperture after the photo has been taken! So you don't have to tap anywhere to set focus points and depth of field, you just fire away and adjust after the fact. Amazing...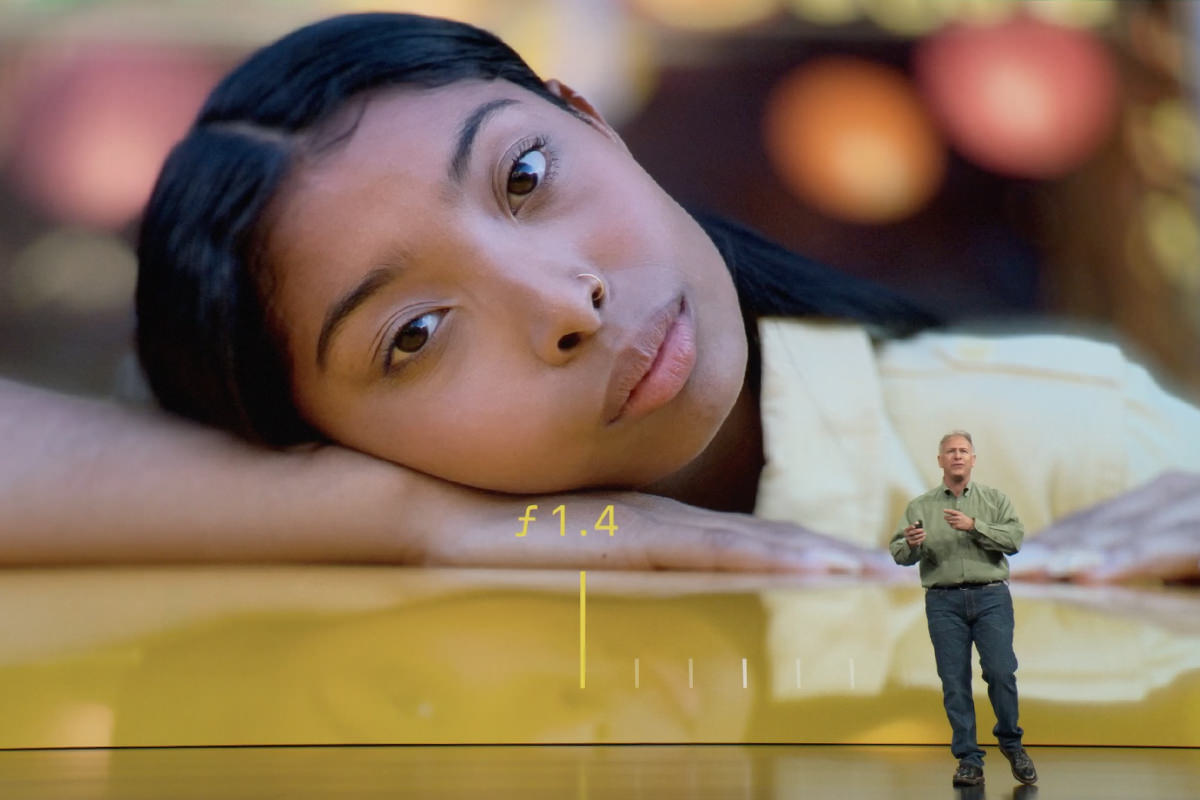 More than anything else Apple has tossed out at this event, this is what makes me covet the new iPhone XS. Well, this and the fact that they've upgraded the camera itself again. Better low-light shots with less noise and more detail. Better HDR. Better Bokeh. Stronger dual-lens capabilities. Apple just keeps getting closer and closer to DSLRs. Heck, I wish I had some of these capabilities with my DSLRs!
And that third thing? The display. Hands-on reports say that the display fidelity of the XS is pretty spectacular and a noticeable upgrade from the X. This intrigues me because I thought the OLED Super Retina X display was pretty great already.
There are a few other notable improvements. Apparently the new XS models are capable of "Gigabyte class" LTE cellular speeds. The lack of which was a big criticism of mine on the old X model. But until I know if "Gigabyte class LTE" equals "Gigabyte LTE" I have no idea what this means. It only matters if you travel in an area where it's available but, if you are in that area, it does matter. Another interesting change? Apple has gone with eSIM rather than traditional SIM cards. This is fantastic if you have two phones and would like to be able to use both in a single handset. I have no idea how this affects being able to use foreign SIM cards for cheap foreign service when I'm out of the country though. Everybody knows to contact me with WhatsApp, so the carrier doesn't matter when I'm abroad... all that matters is the price. If I can't easily change SIMs with eSIM, that kinda sucks.

iPHONE XR
In general, I've preferred to grab an older model phone over a new cheaper model if I don't have the cash for the latest and greatest. In my head, "former top-of-the-line" beats "cheaper newer alternative" when it comes to tech. Not necessarily every time, but often. Apple once again dips into "cheaper newer" territory with their XR model. And, once again, it's the only way to get cool colors like Blue, White, Black, Yellow, Coral, and Red...
Boy would I like to have me a red iPhone! Guess I'll have to settle for a red case again. But anyway... the XR features the same amazing Bionic 12 chip, cool wireless charging, and fantastic TrueDepth sensor array (so everybody can use Face ID to unlock their phone, a feature I love). Where Apple cut corners to get a cheaper price is mainly with the display. Being LCD, its contract ratio is 1,400:1 instead of the stunning 1,000,000:1 ration of the OLED on the XS. Also? No 3D Touch on these displays. Another savings is with the single camera vs. the dual-cams in the flagship models. None of these are terrible compromises. Whether it's worth the $250 savings is the question people are going to have to answer. If I weren't already going with Apple's iPhone Upgrade Program, I would probably pick the XR in red and be done with it. But since I am with Apple's iPhone Upgrade Program (the only way I can really afford any new-model iPhone now-a-days), I'll just swap my X for an XS when my renewal comes in December.

MACINTOSH
Not surprisingly, MacOS X was once again shit upon at the event. Apple has long been used their World Wide Developers Conference for all things Macintosh, so all we got from Tim was a reminder that "OS X Mojave" is coming on the 24th and it has "Dark Mode." Wheee...
Boy I wish Apple would put some serious money into redefining the desktop experience. Despite annual upgrades, MacOS X feels stale (at best) and downright stagnant (at worst). Giving us "dark mode" ain't going to fix that. Given how most of their revenue comes from iOS, neglecting the Mac is hardly surprisingly. But it is disappointing. Almost as disappointing as their "pro" model hardware that's not really "pro" at all.

And that's a wrap. Until next time. Where hopefully we will get an update on Apple's AirPower charging mat... something that was supposed to be released by now?
Posted on June 5th, 2018

And lo, Apple did unleash another World Wide Developer's Conference this week.
Given my rapidly diminishing enthusiasm for Apple, I wasn't the least bit compelled to drop everything and watch it live. Instead I made it my after-dinner entertainment tonight.
Here are my thoughts on the parts that stood out to me...
iOS AR
If there's a promise for the future of computing that most people can see coming, it's augmented reality. Apple has teamed up with Pixar to create the USDZ file format for AR Kit 2. This is a fascinating advancement, and the fact that Adobe has grabbed it by the throat and promised support for USDZ in Creative Cloud bodes well for the format. Craig Federighi demonstrated customizing a USDZ guitar and dropping it into reality at actual size so you can visualize exactly what it will look like in your space...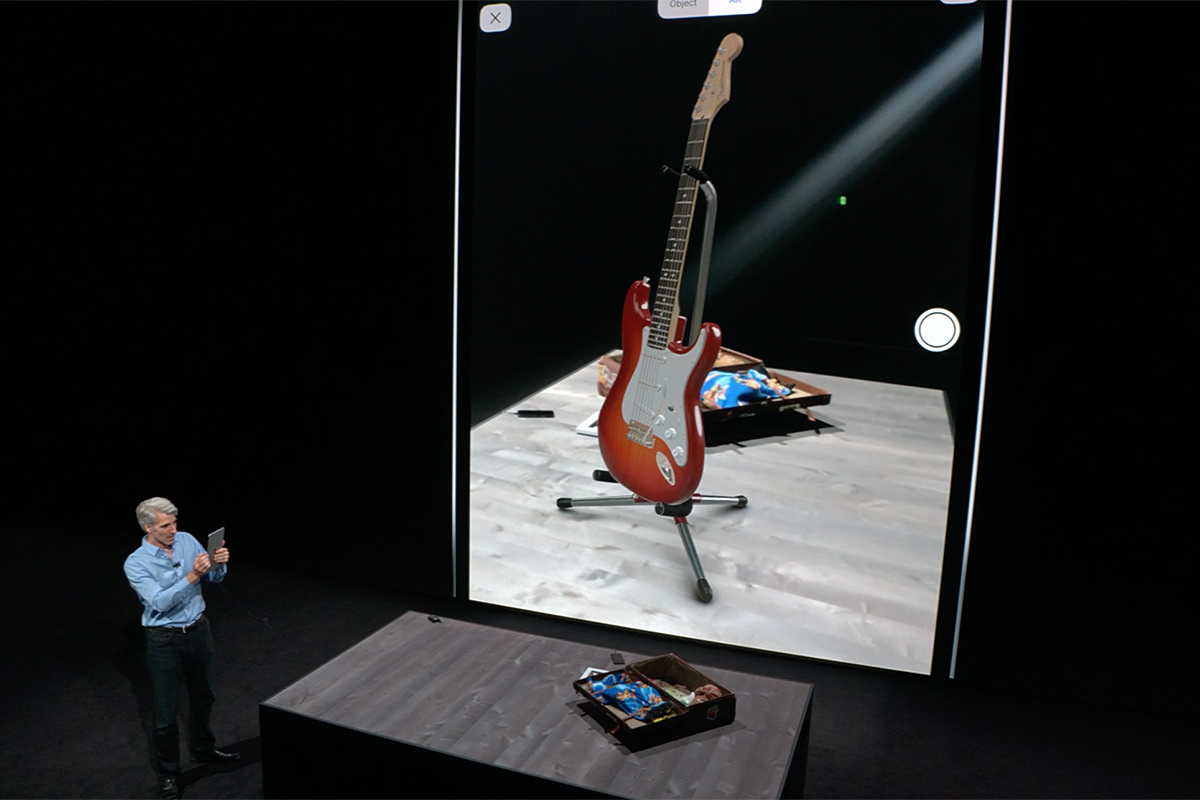 Federighi then demoed AR "Shared Experiences" where two people were playing the same game from their own perspective, and it looks pretty amazing...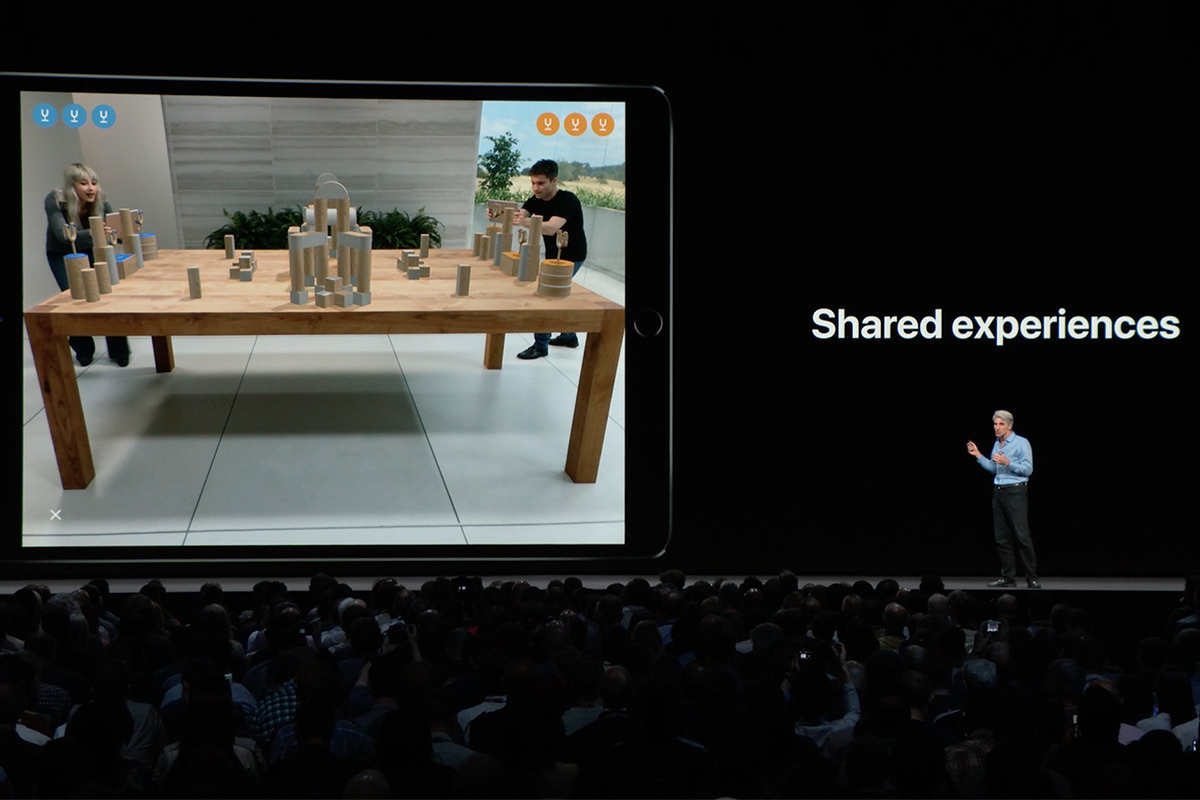 But the coolest demo? LEGO!!! They've shown how their physical models can be recognized by AR Kit, then expanded upon with virtual "sets" which are interactive in AR space. Then they showed how two people could explore the space with their own characters at the same time as your real-life model comes alive...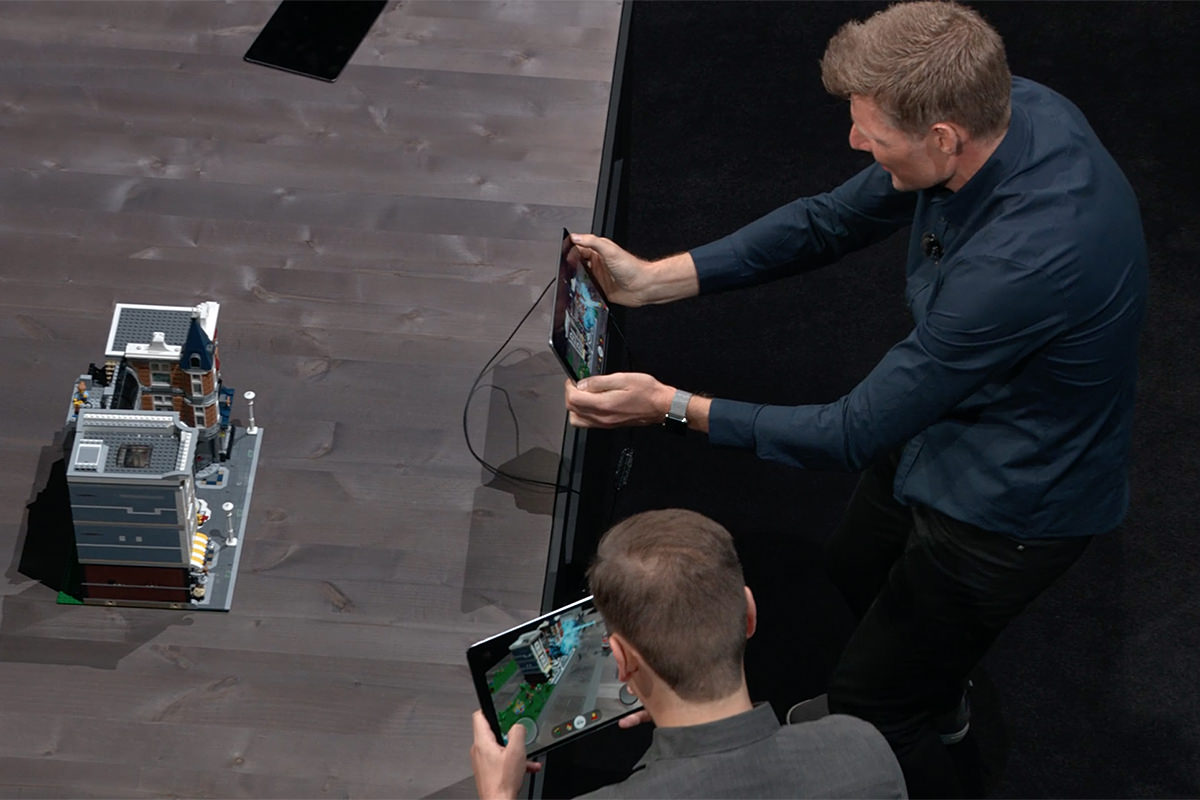 You can even look inside the physical model to see what's happening inside of it. Kids are going to love this. Especially LEGO-loving BIG kids like me!
The future of AR is mind-boggling. You just know that Apple is developing a headset for full VR/AR envelopment. It will be cool to visit the world... real and imagined... from your sofa.
PHOTOS
I'm still sore from Apple discontinuing Aperture, but they're adding interesting features to Photos, including search, which I'm assuming is making use of their machine-learning algorithm. This will make it easy to dig through the bajillion images on my iPhone. Other features, like automatic image collaboration between iPhone users are also a step in the right direction.
SIRI
I use Alexa on my Amazon Echo dozens of times a day because she can do so much stuff. I rarely use Siri because she can't really do much of anything. Apple seems to be aware of this, and is attempting to make Siri more relevant and useful. A big step up is "Siri Shortcuts," which allows Siri to be customized for your life, and even monitor your habits and schedule to suggest ways she can help out. It's all nice, and will probably encourage me to use Siri more, but my primary use of a digital assistant is home automation. Unfortunately Apple is married to their shitty, shitty "HomeKit," which I gave up on. Maybe if they start allowing other automation interfaces... like my ISY... I'd be able to use Siri for many of the things I use Alexa for.
SCREEN TIME
It's kind of bizarre that Apple is advocating not using your iPhone so much, but once they sell you the phone, they probably don't care how often you use it. To that end, they've expanded what "Do Not Disturb" can do, added new features to slow or group Notifications, and even added "Screen Time" which can monitor and limit how much you use certain apps. Parents can use "Screen Time" to monitor, adjust, and allow/disallow apps on their kid's phones remotely... and restrict access to certain apps and sites. It's a great idea... but I wonder how many people will use it. They use their phone when they want to use their phone and it seems bizarre to set limits on that. Our lives are our phones now, for better or worse.
ANIMOJI
I rarely use Animoji. Apple adding the ability to stick your tongue out or customize Animoji to look like you with "Memoji" is probably not going to change that. It's fun, and very cool... but I don't see it getting much use from me...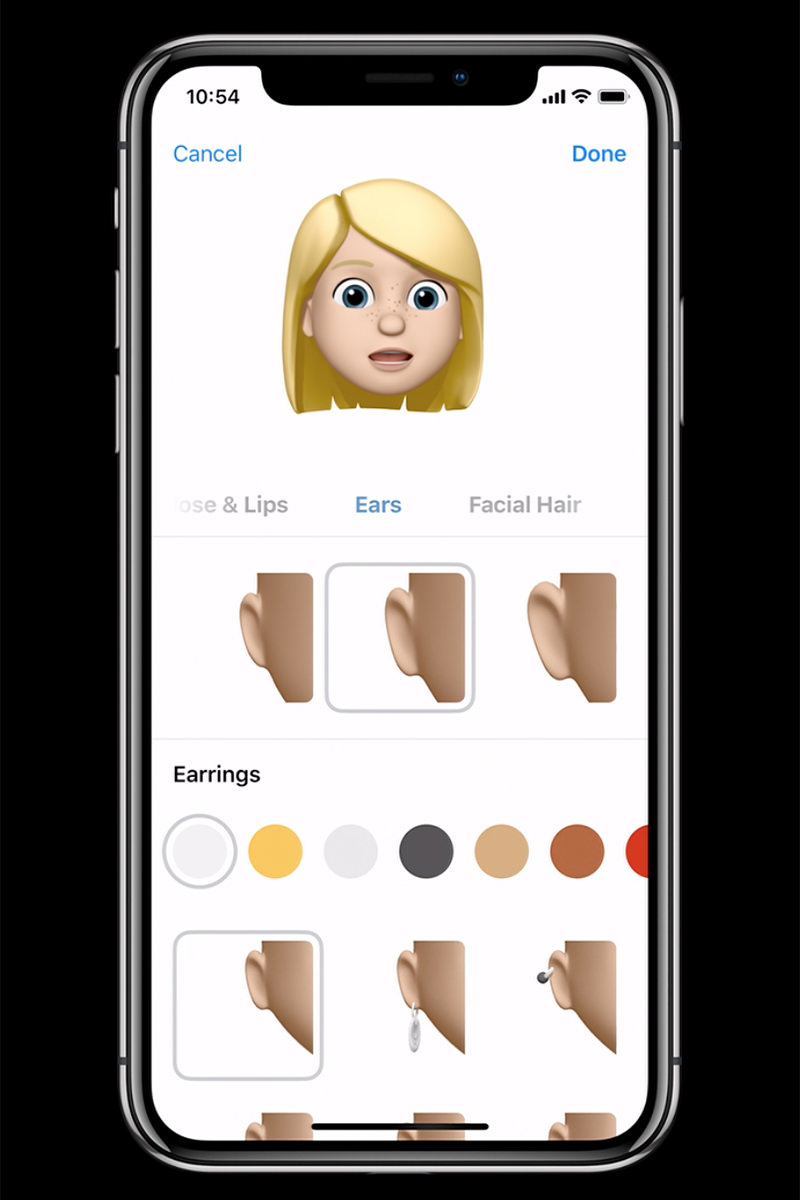 Being able to put an Animoji over your head and add stickers live for photos is an interesting spin, however...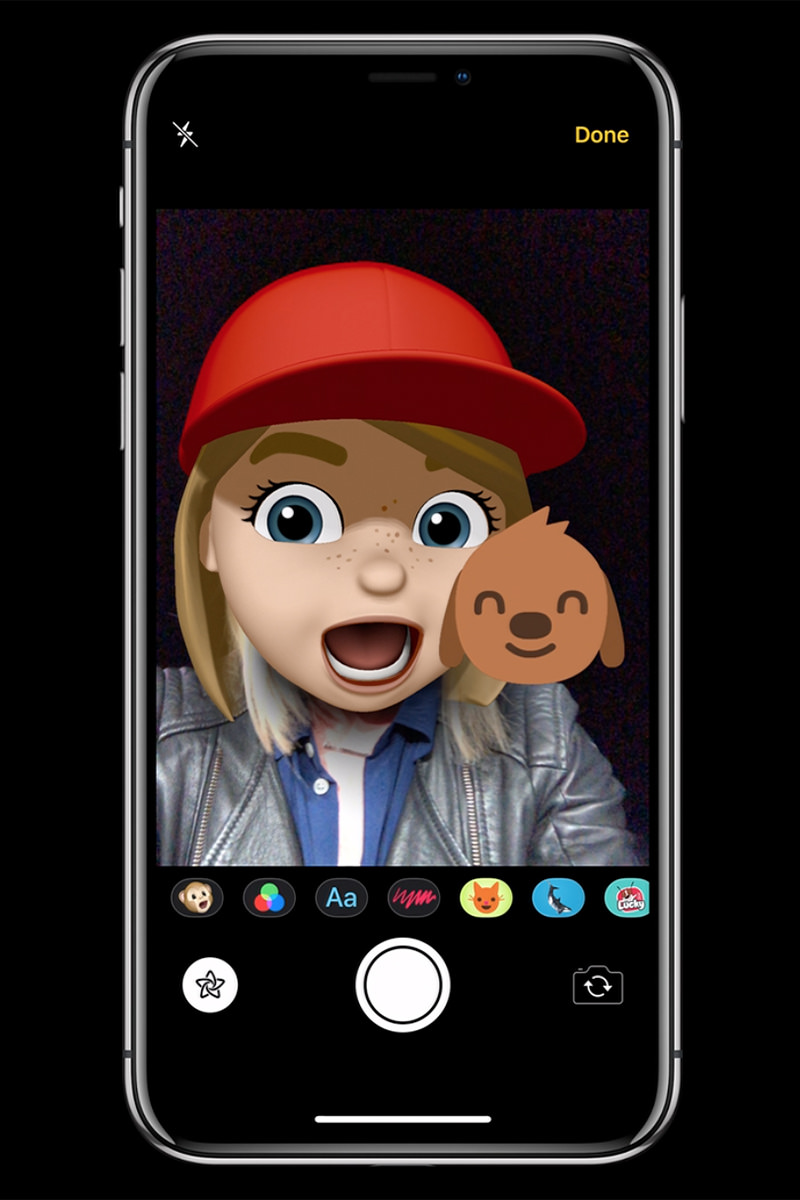 Maybe I'll be more apt to video chat if I can use an avatar like this and not have to worry whether or not I'm having a good hair day.
FACETIME
Group Facetime for up to 32 people at the same time is a pretty incredible technical achievement. The fact that Apple made the feature so smart is what makes Apple be Apple. When somebody starts speaking, they enlarge so you know who's doing the talking. You can also use Live Animoji or Live Memoji during Facetime calls. This would be a complete zoo, but an interesting one.
WATCH OS
I always like to see how Apple Watch is maturing but, until they find a way to make it thinner on my skinny arm, I'm just not interested... no matter how many cool and useful features get added. Kinda sad how Apple has resurrected the dreaded "push-to-talk" and is calling it "Walkie Talkie." I frickin' hate push-to-talk because I don't want to hear people shouting to each other over a phone (or watch) in public. Aren't phone calls irritating enough?
APPLE TV
I really like my Apple TV, but it's got a lot of problems that no amount of new features are going to fix. I can't tell you how many times I've had it lock up. Or be unable to stream a purchase. Or have the interface go all screwy for no reason. I reboot the dang thing so many times that I finally bought an electrical plug that I can control on my iPhone so I don't have to get up, unplug it, then plug it back in. When I contact Apple support, they tell me the problem is always, always, always my internet. So I switched from cable to fiber, which is ten times faster download speed. Still having problems. If bandwidth issues are such an AppleTV-killer, they need to have their apps be a lot smarter on handling it. None of the other apps on my AppleTV have any problems. Netflix, HBO, CBS, ABC, YouTube, Hulu... all of them just fine. So it's not the AppleTV hardware... it's Apple's software that's the problem. You'd think with billions of dollars Apple could get somebody to fix their shit, but no.
MOHAVE
"We love the Mac! — Tim Cook says this every time he presents the Mac at WWDC. He pretty much has to say it because Mac users aren't seeing it. I am almost to my breaking point with frustration at just how bad MacOS has gotten. Printing is so screwed up that it's almost impossible to get work done. Way too many times I end up having to put my work into a PDF and send it to a colleague so they can print it on their Windows machine. Apple can blame printer companies all they want, but it's their OS updates which cause things to break. And lately Apple introduced a huge bug which makes your mouse pointer unable to access menus if you go to the very top of the screen. You have to move the pointer down on the menu bar in order to get a menu to work. WHAT THE FUCK?!?? does ANYBODY bother to beta test this shit anymore? Who the fuck releases such obvious bugs into an OS update? Apple. That's who. They may "love the Mac" but they are constantly shitting all over it, so you'll have to excuse me for not believing them.
STACKS
Apple has been promising automated file stacking and organization for years... but the only place it was ever implemented was in the Dock. Now it's come to the desktop. This is a nice feature for people like me who make a huge mess out of their desktop on a daily basis. But this is the biggest new feature of the next MacOS X release? Stacks? Really? I don't give a shit how much Apple professes to "love the Mac" they are letting it stagnate to obsolescence, which is pathetic.
QUICKLOOK
Adding handy tools to QuickLook is nice, but they aren't very smart about where they are putting their efforts. What about the third party tool you have to buy in order to modify file dates and manipulate other file data? THAT'S WHAT THE FINDER SHOULD BE ABLE TO DO! But instead we get the ability to trim a video clip in the Mac file manager? WTF? Handy, yes, but is editing video something you really need to do on the desktop? Is opening up iMovie really so difficult? How about adding new file tools to the file manager? Revolutionary, I know.
NEWS
I actually use News on my iPhone, so I'm happy that Apple is bringing the app to my desktop.
HOME
I will say this again for those in the cheap seats... HomeKit is utter shit. Partly because AppleTV is totally inadequate as a hub for it. Mostly because it's so restrictive that anybody serious about home automation just doesn't give a shit about it. I tried HomeKit with my locks and couldn't wait to get rid of it. Unreliable, slow, and not nearly pervasive enough with manufacturers, Apple should just buy a company that actually knows how to do this and give up on their massive failure.
PRIVACY
Apple's continuing efforts to protect its users' privacy is admirable. No matter how far they go, it will never be far enough, but I'm grateful for what we do get.
ML
Machine Learning is one of those things that's incredibly useful, and the fact that Apple has been advancing in this area so rapidly is encouraging. And now they've created tools for analyzing datasets which make it easier than ever to get information into a machine learning environment. The possibilities here are mind-boggling, and one of the few exciting things to be happening in MacOS X. Whether it will get put to good use is anybody's guess.
MERGE
Here we go with "We love the Mac" again. This time in the context of the question "Is Apple merging iOS and MacOS?" The answer is "no," but Apple is bringing more of the tools from iOS to MacOS so that iOS apps can be ported to the Mac. Which is great for developers. If your app can run on a phone, pad, and desktop, then this is a big step forward to making it easier to get there.
SWIFT
I have a long programming history. I've coded in BASIC, Pascal, Modula-2, Assembler, JavaScript, Java, PHP, C, C++, Objective C, Ruby, Python, and probably a half-dozen others I've forgot about. I rarely have time to code now-a-days, but I'm intrigued by Apple's Swift programming language. There's a lot to like. It's relatively simple. It's relatively complete. It's relatively easy to debug. And holy crap is it fast. I definitely like it better than Apple's previous tool of choice, Objective-C, and it's maturing quickly. I don't think I'd want to write an app for iOS without it. Yes, there's a way to go yet, and Apple has shifted some major concepts which require re-coding... but overall it's a great environment to develop in, and it's only going to get better in time.

And that was the end of that. No new hardware released announced for the MacOS X side of things, which is hugely disappointing. Apple used to absolutely rule this arena. Even people who had to run Windows were buying Mac laptops to do it because they were just that good. But Apple doesn't seem to give a shit now... releasing "pro" equipment that's not what "pros" even want. Instead of true innovation we get a "touch bar" or some silly shit slapped on, which is just a weak effort to hide the fact that the base specs aren't much better than they were five years ago. Oh well. Apple had a good run, but I guess it couldn't last forever. Hopefully Adobe will port their software to Linux so I can switch away from Apple before they hit rock bottom.
Again.
Where's the ghost of Steve Jobs when you need him?
Posted on September 13th, 2017

Apple started off their September Event video with sweeping views of the brand new Apple Campus, otherwise known as "The Donut" or "The Spaceship" or "The Mothership." It is, of course, a structure of sublime beauty. Then, as The Beatles' All You Need is Love plays, we fly over to the equally sublime Steve Jobs Theater as attendees file in.
Then, in a moment that tore at my heart, the voice of my personal hero fills the theater that bears his name. And, just far a moment, it feels like he never left us. Then Tim Cook walks out with tribute to Jobs and the moment is gone. The Keynote begins.
Let's watch it together, shall we?
APPLE PARK
I could have watched an entire keynote devoted to Apple's new headquarters but, alas, all we get is a fleeting look. Happily, Tim announced that there will be a visitor's center! I will, of course, be paying a visit one of these days. An Apple Whore's life isn't complete until you've made a pilgrimage to The Mother Ship...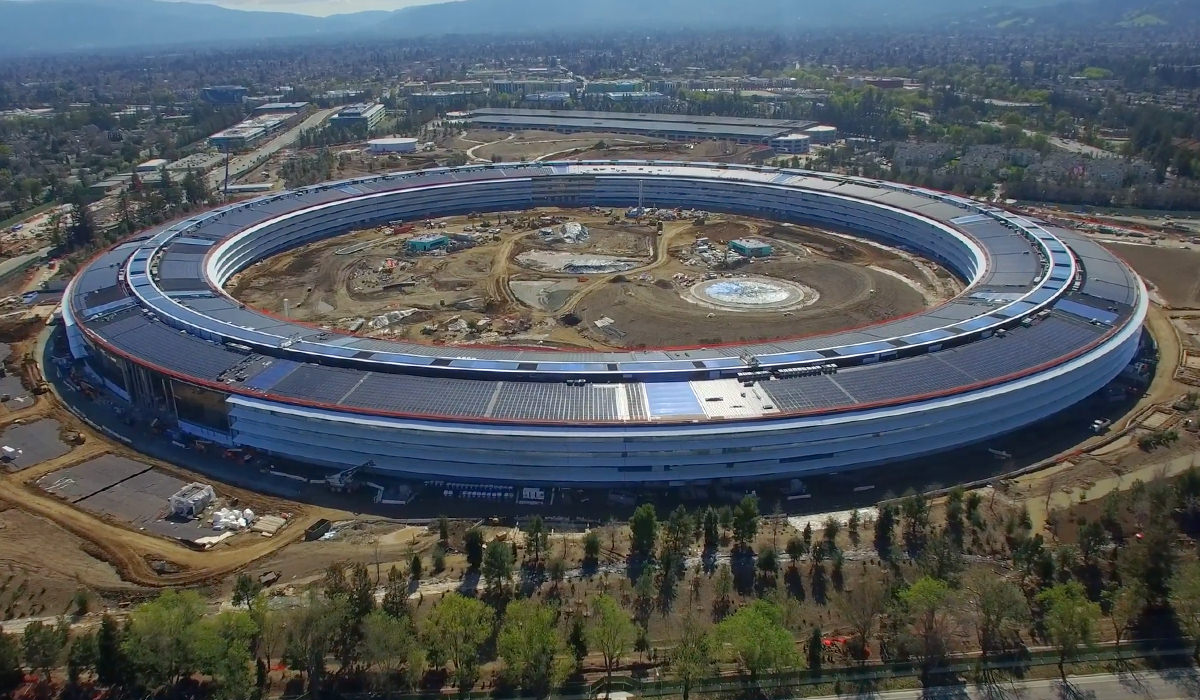 Aerial drone footage by Matthew Roberts

APPLE RETAIL
Oh gag me. Apple doesn't call their major stores "stores" any more... they are "town squares." I mean, yeah... they are beautiful spaces where people can gather but, come on. These are monuments to retail, not the cities they reside in.
There is no doubt that Apple "town squares" are beautiful inside and out... architectural marvels that capture my imagination like no other stores can. And the plans they announced for Paris and Milan are borderline destination-worthy, which is remarkable. These are STORES!

APPLE WATCH 3
Apple finally cracked the smart-watch after a stream of other companies tried and failed. And their efforts paid off... they now have the #1 watch in the world. What's interesting is how Apple has changed this space. Their smartwatch is more of a lifestyle piece than a tech toy, and they continue to push into fitness and health in a way that makes their wares a compelling purchase.
The big announcement from this segment is that the new Apple Watch 3 now has a cellular radio, so it doesn't require a phone to access the internet. Dick Tracy has just become real, y'all. You can make/answer calls... send texts... even stream Apple Music... all without a phone. On my AT&T plan, this functionality costs an additional $10 a month. I guess that's a fair price... though I don't picture using $10 worth of data every month, as my iPhone will still get the lion's share of my usage.
I would love an Apple Watch 3. It's a magnificent piece of tech and, given my elevated heart rate, would probably be a benefit to my health. And yet... I have small wrists. Even the small Apple Watch is a massive clunker on me. What I want... what I really really want... is an thinner Apple Watch. I'd sacrifice some features (like the cellular radio) just to have something I can actually wear comfortably.
The price of admission for Series 3 with cellular is $399. Given that the watch is "darn close to magic," this seems like a bargain. Available September 22.

APPLE TV 4K HDR
I have many frustrations with Apple. One of the biggest is Apple TV. The remote is shit. The user interface is shit. Streaming my Apple purchases (when I can even get it to work) has quality that is shit. And if my Apple TV struggles to stream HD content now, what hope is there that a massive 4K stream is going to get through? What's so frustrating is that the Apple TV apps FOR EVERY OTHER STREAMING SERVICE is fantastic. I never have a problem with Netflix, ABC, NBC, CBS, YouTube, Showtime, HBO, Starz... ANY of them. Just my Apple iTunes purchases. How messed up is that?
Assuming I could actually get the Apple TV 4K HDR to stream shit (I have a 4K HDR television), it seems like a great device. Mainly because Apple will automatically upgrade your HD purchases to 4K HDR at no charge. If only they would come up with a better remote.

iPHONE 8
My every day phone is an iPhone 6. It's a little slow to initiate with the newer OS and apps, but it works perfectly fine, and I didn't feel the need to upgrade to an iPhone 7. Yeah... 3D touch is cool and the nicer camera (especially on the 7+) would be great... but it wasn't worth the cost. Even once my battery started cutting out at 10%.
But it's time to upgrade, and the iPhone 8 looks like a great choice. FINALLY stereo speakers (in both orientations!). The A11 Bionic chip would be a quantum leap from the A8 chip in my current phone. The camera looks incredible, but I'm disappointed that the dual-lens model with "portrait mode" is only available in the giant iPhone again. I don't want to lug around a giant phone. And while I'm not a big "augmented reality" fan yet, I have to say, the AR star map app they showed off is right up my alley. Needless to say, wireless charging is a much-coveted feature. No more plugging/unplugging a power cord... just slap it on a charging mat. Kind of odd that Apple took so long to get here when other companies have had wireless charging for a while. Available September 22.

iPHONE X
Let me just start by saying ONE THOUSAND DOLLARS?!?? Boy, that's a lot of money for a phone. But is it worth it?
Maybe.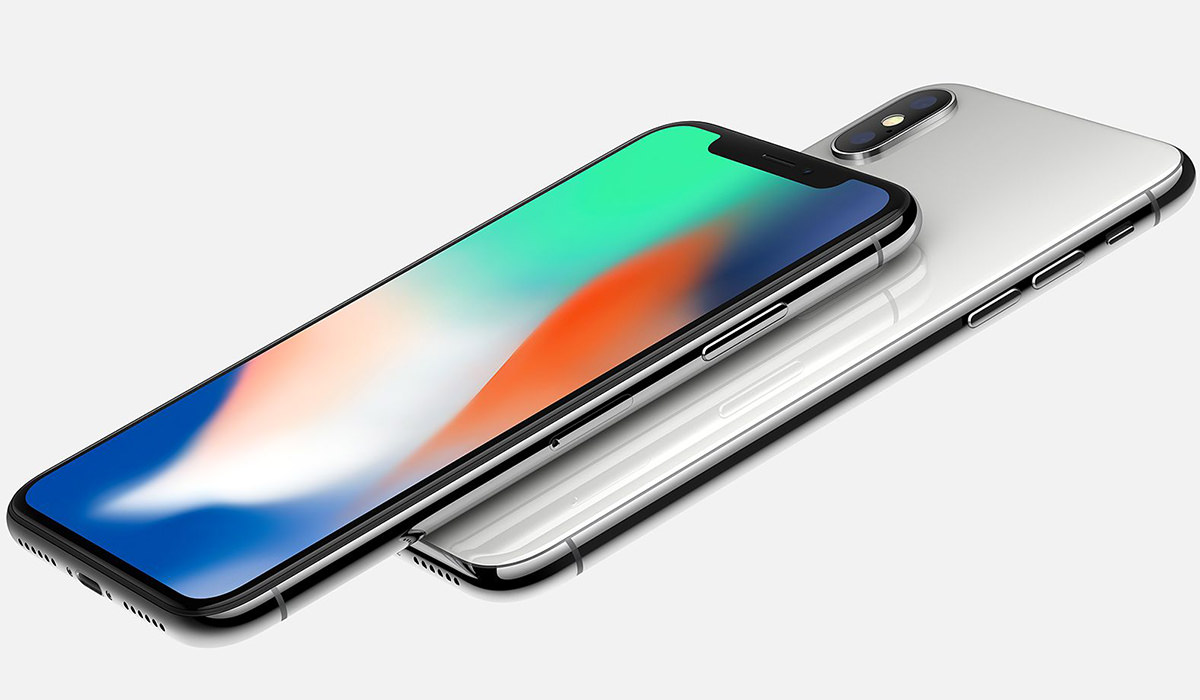 The bullet points...
Super Retina Display. Should be fantastic. The black levels and huge contrast ratio make for an amazing visual treat. Photos will look amazing.
No Home Button. A long time coming. Opens up the entire phone face for display and eliminates a physical fault-point.
Face ID. If it's reliable (the demo puts this in doubt), this is a much nicer experience than having to futz with your fingerprint and Touch ID. The technology behind this is insane, and will open up a whole new world of interface design.
Neural Engine. Welp. Skynet Step One is now in your pocket. An iPhone that has machine learning... what could possibly go wrong? "Siri, please stop telling the toaster to kill me!"
Animoji! Animated poop emoji? Okay... I'm sold. Give me an iPhone X.
Swipe. Am I the only one who thinks that the new swipe gestures are going to cause some thumb cramping? No? Okay.
Face ID Mask Tracking. This is a totally useless idea that will add an entirely new level to drunk FaceTime chatting.
Face ID Animoji. Craig Federighi as a poop emoji will never go away. The whole idea of communicating via animated emjoi is a cute selling feature... but, other than kids who can afford iPhone X, who is going to use this on a daily basis?
Camera X. Given the importance of camera quality on smartphones (I use my camera far more than any feature... like 100× more), it's a given that the camera on Apple's flagship phone is going to be incredible. Here is the dual-lens camera that I wish was in the regular-sized iPhone 8. But probably won't get there until... iPhone 9?
Selfie Sticht. If you just loooooove taking photos of yourself, then the selfie-camera (formerly the "front-facing camera") with portrait mode on the iPhone X is for you.
AirPower. The future is here. Slap down your iPhone, Apple Watch 3, and AirBuds (in wireless case) on the mat and charging is instant and automatic. Sadly, there doesn't look to be a charging option for Apple Pencil. I guess I'll still have to plug that one in.

I am not going to buy a new phone until I get back from Antarctica. Heaven only knows how I'd end up destroying the thing while on that trip. No, my new iPhone won't be coming until tax refund time next year. Whether I will end up spending $300 more for the iPhone X over the iPhone 8 is anybody's guess. I mean... ONE THOUSAND DOLLARS FOR A PHONE?!? But, then again, I've paid $300 for a pocket camera that's not as good as the camera in iPhone X, so that's something to take under consideration. In the end, I compare my iPhone to a mattress. With a mattress, it makes sense to buy the best one you can afford since a huge portion of your life is going to be spent sleeping on it. The iPhone is no different. It's easily the most-used piece technology I own. It's also the most valuable considering what I can do with it while not in front of a computer. Especially when traveling. Ideally, I'd like to spend no more than $400 on a phone. That seems a good price point to me, and what I'm comfortable forking over. But, given how important the iPhone has become in my life, I think I can get comfortable being uncomfortable.
As to how uncomfortable? Probably iPhone X uncomfortable. I mean, that camera...
Posted on June 5th, 2017

And so it's time once again to tune into the Apple World Wide Developer Conference keynote to find out what everybody's favorite fruit-based tech company has up their sleeves for second quarter 2017.
I have to admit, I no longer get ramped up for these Apple things like I used to. In the past, I would take a frickin' vacation day when the WWDC keynote was unspooling just so I could unpack all the Apple goodness that had been unleashed. I'd pour over every minute and blog epic breakdowns of everything that was announced.
Now?
Well, I'm still excited over Apple's stuff... they're an exciting company. But the way they keep screwing up has me less enthused than I once was. I bought into their HomeKit home automation tech, only to find out that it is a total load of crap. They keep making "pro" equipment that isn't for "pros." The reliability of their products is in the toilet, and the way they address their lack in quality is bullshit. Meanwhile Microsoft is killing it with their Surface line, easily picking up the pro design market that Apple is abandoning.
But I digress.
Rather than have to watch hours of keynote like I did, here's a 19 minute recap that tells you everything you need to know (assuming you haven't seen it already)...
And here are my reactions...
Amazon on Apple TV. It's about frickin' time. I mean, I know this was probably more an Amazon issue than an Apple issue, but the wait has just been silly. A pity that the Apple content delivery is so shitty. I still can't get reliable streaming of my Apple video purchases despite every other streaming service in existence working perfectly fine... even on my AppleTV.
watchOS 4 Some nifty features. It's interesting how Apple has cracked the nut here that so many companies have failed with. Problem is that the watches are still too thick and clunky to be comfortable on me.
MacOS High Sierra. As the self-proclaimed "Heart and Soul of Apple," the company sure doesn't seem to be putting the Mac on the same level as their phone/watch/tablet products. This update to the MacOS offers some interesting features... in particular the new file system that's been a long time coming... but most of it is fluff. Where is the groundbreaking innovation that's going to keep the Mac platform moving forward? Certainly not at this keynote.
VRkit. Mass adoption of Virtual Reality isn't going to happen until it's much cheaper... and a hell of a lot less cumbersome and uncomfortable. When Apple releases VR that's accessed with a pair of glasses instead of some janky headset, maybe I will get excited. But now? Interesting and entertaining for early adopters, but it's got a long, long way to go before it's an essential technology.
iMac Pro. Why the fuck can't Apple get it through their heads that all this "pro" equipment they are releasing is not what pros are wanting? Your "pro" Mac option is now a fucking iMac? An iMac? A $5000 computer you can't expand or self-service? Oh... but it comes in fucking "Space Gray," so that makes up for everything! Give me a fucking break. Yes, it's an awesome computer... a powerfully awesome computer that looks great... but it is NOT WHAT PROS ARE LOOKING FOR!
iOS 11. Messages syncing is great, Personal Apple Pay is wonderful. Upgraded Siri is awesome... especially the translation feature! Siri learning and persistence is cool. Photo upgrades are welcome. New Control Center is overdue. Do Not Disturb while driving is critical to help keep dumbasses from being dangerous on the road. ARkit augmented reality is sweet, but kind of gimmicky.
iPad Pro. Wishing this was my iPad. The upgraded display is phenomenal, and looks like it will make using Apple Pencil even more remarkable. But the best part is the new size. The move from 9.7" to 10.5" feels like the perfect move... just a little bit more room to be more productive, but not to the cumbersome degree of the 12.9" model. I don't know that these new iPads are the ideal answer to Microsoft's Surface, but it's definitely a step in the right direction. But at a price.
iOS for iPad. If Apple keeps bringing desktop features to iPad, pretty soon they won't need to sell desktops. Which is probably the ultimate goal here. File management is finally here and, while not as feature-rich as I had hoped, it's still very much a step in the right direction.
HomePod. I'll buy one. Absolutely. This is the perfect device for playing music in my bedroom... perhaps even in my living room. But when it comes to home automation, it's too little too late. WAY too little because it relies on Apple's shitty HomeKit technology that I've abandoned. WAY too late because Amazon's Alexa does so much more in every arena, and already controls my home automation perfectly. To me, this is competition to SONOS, not Alexa. Maybe one day that will change, but Apple is going to have to integrate with other systems like Amazon has done in order to make any headway.
All in all... some nice upgrades in the OS and software departments, but more of the same bullshit for pro design users. A market Apple used to own, but is throwing away with gleeful abandon. Leaving me to wonder if my next computer will be running Windows. My license for Adobe's Creative Cloud Suite works for Mac or Windows, and they function the same on both systems. Food for thought.
Tags:
Apple
,
Apple TV
,
Apple Watch
,
iMac
,
iPad
,
iPhone
,
iPhone Photography
,
Mac
,
Mac OS X
,
WWDC
Categories:
Apple Stuff 2017
,
News – Politics 2017
—
Click To It:
Permalink
—
3 Comments: Click To Add Yours!
Posted on April 5th, 2015

Put on your Easter bonnet... because Bullet Sunday starts... now...

• Egg! Happy Easter!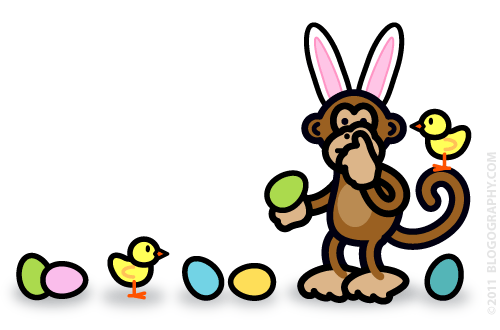 • Trek! Happy First Contact Day!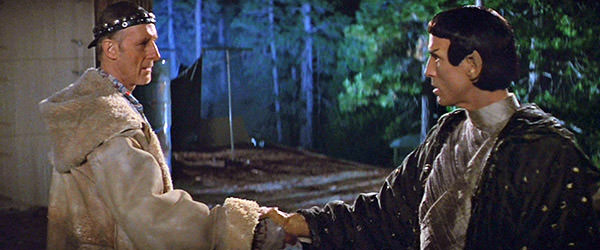 • Seder! And... hope you had a happy Passover yesterday!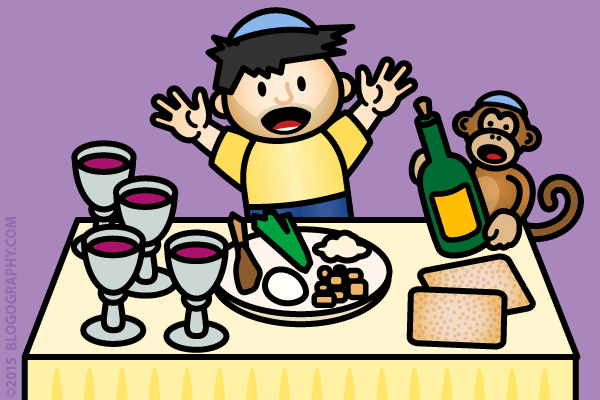 • Watch! Still not sold on Apple Watch, but have to admit the thought that went into creating it is pretty amazing.
Too thick. Too expensive. For me.
For now.

• Like! Yep.
Expectations inside the social media bubble.

• Burberry! When "To Serve and Protect" involves showing up to somebody's house by mistake and shooting their dog, something is very, very wrong...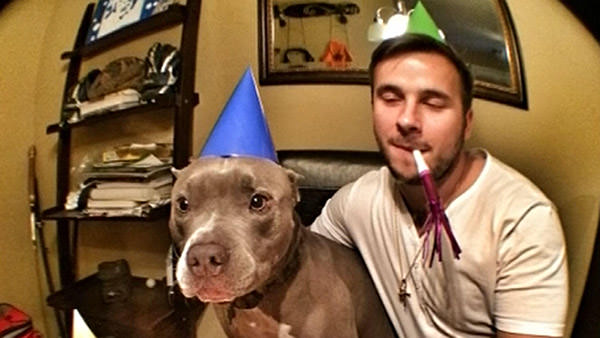 Errr... more wrong.

• Pat! Jesus.
The fact that people continue to take this dipshit seriously... let alone send him their money... boggles my mind.

And... time for an egg salad sandwich!
Tags:
Apple
,
Apple Watch
,
Bullet Sunday
,
Davetoons
,
Dumbassery
,
FaceBook
,
News
,
Pat Robertson
Categories:
Apple Stuff 2015
,
Bullet Sunday 2015
,
DaveToons 2015
,
News – Politics 2015
—
Click To It:
Permalink
—
3 Comments: Click To Add Yours!
Posted on March 10th, 2015

Few things can sum up Apple better than going to their website so you can watch the March 2015 Special Event Keynote and having to click on a link which says "Experience the keynote." You may watch a keynote with "lesser" companies... but with Apple, you experience a keynote.
The reason this sums up Apple so perfectly is that, in the end, it IS just a keynote... but Apple brands it as some kind of life-changing "experience" so they can inflate the hype around it. Which is exactly the direction they seem to be going with their products, so at least they're consistent.
So, yeah... on with this keynote thingy...

RETAIL
The show opened with a look at the absolutely stunning flagship Apple Store in West Lake, China...
I mean, holy crap... like so many Apple Stores I've visited, you don't need any hype... this jaw-dropping, magnificent, astounding architectural achievement IS something to be experienced. I hate shopping, but I'll go out of my way to visit an Apple Store... especially one that looks like this. ZOMG! THAT SECOND FLOOR IS DEFYING GRAVITY!
I had to laugh when Tim Cook said "This is the way we like to see our stores" while a photo of it completely packed with people pops up behind him. Apple stores are always packed. At least when you compare them to the shop that Microsoft has undoubtedly plopped down across the aisle at the mall, which is undoubtedly mostly empty.
No doubt, Apple's retail presence is impressive. And so very, very smart. People wander in to see what all the buzz is about... have a killer retail experience... get sucked into the Apple Reality Distortion Field... and end up leaving with an armload of Apple products. I still marvel at all the doomsayers that predicted Apple would fall flat on their face. "If Dell can't do it with their numbers, what chance does Apple have?"
A pretty good one, as it turns out. Apple used retail to build their brand and their customer base (120 million visitors last quarter!). And where is Dell? I rarely hear anything about them any more.

APPLE TV
AppleTV is a product I actually like quite well. That being said, it is feeling a bit antiquated compared to the competition. I'm sure Apple is working on that but, in the meanwhile, Apple is lowering the price of the product to $69. Which may sound like a bargain... but you just know it's a precursor to releasing a better/faster/stronger product come the holidays.
The HBO Now announcement was long overdue. Having access to all of their award-winning content whenever you want it pretty special... I just don't know that it's $14.99 special compared to what you get from Netflix. I'll probably subscribe off and on as shows I want to watch arrive... but I can't see paying for it every month.

iPHONE
Never one to pass up an opportunity to plug the money-shot, Tim ran through some impressive numbers, confirming the massive success of iPhone 6 that everybody already suspected. Other than the larger size, which I still struggle with, I'm pretty happy with mine. Apple Pay is frickin' amazing, when you can use it. The camera is mind-boggling for a phone, and I prefer it over the "superior" cameras in their competitor's offering because they just look so much better... but there's still a lot of room for improvement.

CARPLAY/HOMEKIT/HEALTHKIT
All of this is pretty much "meh" until real-world applications I give a crap about start appearing. I love the idea of HomeKit... it's the next step in home automation... but where is it? Where are all the home-kit compatible doohickeys that fulfill the promise of the technology? On it's way, I'm sure. But until I can actually buy it, it means nothing to me.

RESEARCHKIT
Using a device you carry with you every day to contribute to medical research seems like a no-brainer. And heeeeeeeere's Apple with HealthKit. If this truly helps with research, then more power to them. Otherwise, more meh. EXCEPT... if anybody needed proof that Apple is working overtime to find new ways to get integrated into your life, TA DAAAAA! Add this to the rumor of Apple developing a car, and you can see how there's nowhere they won't go to inject themselves into every aspect of everything you do.

THE NEW MACBOOK
It's remarkably small and light. It's stunningly beautiful. It's everything you could want in a travel laptop...
And here's Jony Ive gushing over its every feature as only Jony Ive can...
Now... before I get to the part where I say "ZOMFG! I WANT ONE SO BAD!"... a rant...
FUCK ME SIDEWAYS... YET ANOTHER CONNECTOR I HAVE TO INVEST IN?!?
First it was Firewire, which Apple abandoned after pushing the entire industry to adopt it.
Then it was Thunderbolt, which Apple was all excited about for about two minutes... before, apparently, abandoning it for USB-C... which is the only port on the new MacBook, combining power, display, and peripheral connectors in one tiny connector.
Which means I now have to buy an adapter for my Thunderbolt periphreals, even though I just got them? Dick move, Apple. Dick move.
But, yeah... I want one pretty bad. It takes everything I love about my 11-inch MacBook Air and ups the game exponentially.

APPLE WATCH
A nice idea, really. And Apple did it better than anyone who's tried before But, in the end, TOO THICK! TOO THICK! TOO THICK!
Seriously, it's too damn thick. If it were half as thick, I'd be placing my preorder right now. But having a giant dongle stacked on my arm? I just don't know. Some of the features are there... it's Dick Tracy come to life... but until I try one on, I'm just not convinced. Especially when the price of admission starts at $350.00
And yet... if somebody wants to buy me an Apple Watch Edition in gold, by all means, please drop the $10,000 to $17,000... and do so. I'd absolutely wear it from time to time!
When it comes to the Apple Watch features, I'm impressed/not impressed. Some of the interactivity with the iPhone looks truly helpful and worthwhile... the Apple Pay component is fantastic... but all the tactic crap? The "I'm sending you my heartbeat" and such? Who gives a shit? Being able to send a crappy, crude drawing? Might be fun the first two times you do it... but after that? Why?
Tim Cook made a good presentation for how Apple Watch will integrate into your life in meaningful ways... but is it enough? I'll let you know when I've tried one. Until then I remain skeptical yet optimistic to the possibilities.
And leaning towards the "Sport" edition in Space Gray with a Black Sport Band.
Or waiting for Apple Watch 2.0 which is a damn-sight thinner.
Heh.
Posted on October 16th, 2014

Another Apple event?
Apparently this is for all the crap they didn't want mucking up their big iPhone 6 slash Apple Watch event last month.
So what's on-deck this time around? Let's take a look, shall we? Needless to say, there will be spoilers for those who haven't seen the broadcast.

• iPhone 6 Launch! Before Tim Cook takes the stage, we get to look at the hysteria surrounding the launch of the iPhone 6 from around the world. Holy crap. As big of an Apple Whore as I like to think I am, even I felt this was way, way over the top and embarrassing. It's not a cure for cancer, people... it's a frickin' PHONE. Albeit a pretty phone. That's too big. I want the same size iPhone I used to have. Not surprisingly, it's the biggest iPhone launch ever, because aren't they all?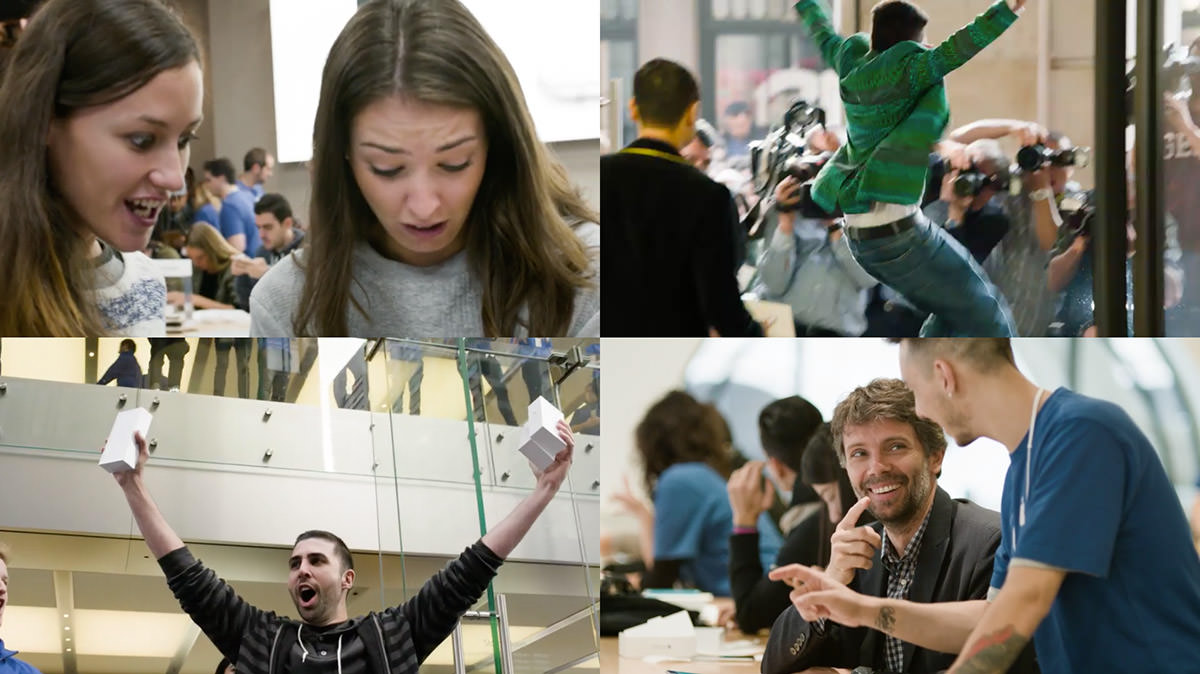 1. ZOMFG, WHITNEY, IT'S A PHONE! ZOMFG, BRITTANY, THIS IS THE BEST DAY OF MY LIFE!
2. There may be genocide in Syria... BUT iPHONE, MUTHAFUCKER!!!
3. SECOND MARKET VICTORY IS MINE! SEE YOU ON eBAY, BITCHES!
4. YOU, SIR, ARE A FUCKING iGENIUS! I'd like to book some one-on-one training!
As if that weren't enough hype, Apple dusts off Walt Mossberg for one of his idiotic quotes designed to make people think that Walt Mossberg is still relevant to tech journalism when all it does is reaffirm that Walt Mossberg will continue to say anything he has to in order to keep Walt Mossberg firmly implanted up the collective asses of giant tech companies so as to give the illusion that Walt Mossberg is relevant to tech journalism.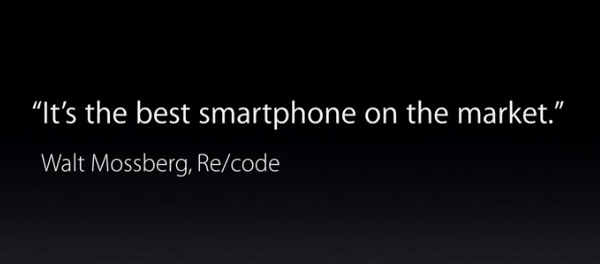 WALT MOSSBERG!!!

• Apple Pay! Heaven help me, I'm actually excited about being able to pay for things with my iPhone and not have to lug around a crap-ton of antiquated credit cards, debit cards, reward cards, and the like...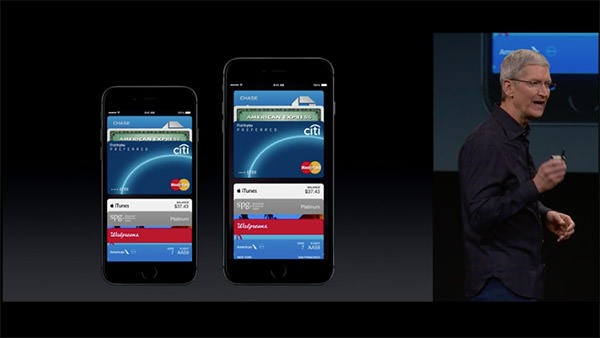 Even
more
exciting is the online component to
Apple Pay
, which will hopefully bury those PayPal fuckers (
THAT STOLE MY MONEY!
) once and for all. The privacy component sounds great (no need to turn over your card number or any personal information)... at least until naked pictures of me end up on the internet. Guess we'll find out Monday.

• Apple Watch! For the first time in a long time, Apple has announced a product that I'm not immediately wanting to buy. Sure, Apple Watch looks great, and it seems a handy thing to have (assuming you own an iPhone)... but until I see one in person, the idea of having a giant klutzy bangle strapped to my write holds little appeal...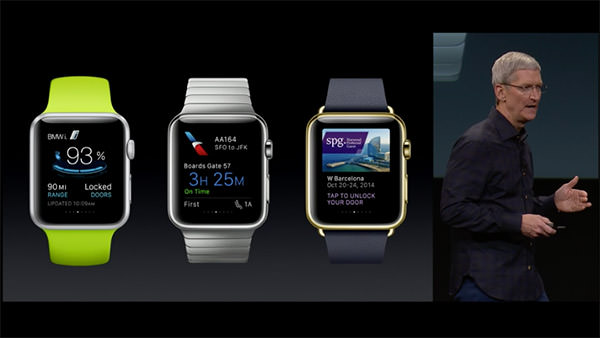 Naturally, it's better-looking than anything else on the market... but I was hoping Apple would figure out a way to make a thinner profile... put the battery in the band or something... to make it not be such a boat anchor. Oh well. Maybe Apple Watch 2.0.

• iOS 8.1! In addition to iPay, Monday's update will also include a beta for iCloud Photo Library. WHEEE! THAT TOTALLY MAKES UP FOR KILLING OFF APERTURE!
NOT!
But if they finally... FUCKING FINALLY... allow you to AirDrop files between OS X and iOS devices... I'll be happy.

• MacOS X Yosemite! I've been using the beta. I'm not too impressed. Yes, there are some nifty features (I am really loving being able to use my Mac as a speaker phone... and being able to send an SMS from your Mac through your iPhone is fantastic)... but it's just so damn ugly. Hideous day-glow colors I thought had been abolished in the 80's permeate absolutely everything. Tacky, distracting, and just inexplicably bad GUI. Perhaps I'll get used to it. But I doubt it.

• Continuity! The ability to seamlessly transition from your iPhone to your iPad to your Mac is a pretty killer feature. The problem being that it doesn't always work the way you'd expect it to. Much like the early days of iSync, it would seem that Continuity has a ways to go before it actually becomes the user nirvana it claims to be. Bonus points to Apple for getting Stephen Colbert onboard for his Supreme Commander of Security bit though.

• iPad Air 2! Not a lot of new features and improvements here. Certainly not enough to get your average iPad Air user to buy the latest model. And yet... LOOK HOW THIN IT IS! IT'S THINNER THAN A PENCIL! TWO iPAD AIR 2's ARE THINNER THAN THE ORIGINAL iPAD! THEY'RE SO THINNNNNNN!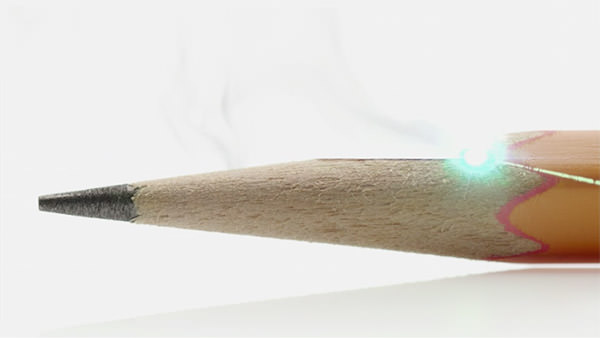 The bonded, glare-resistant display sounds nice. Wish they'd update all their other shit to have less glare on them. A speedier processor is great if you're playing a lot of games and such. Using an iPad as a camera is weird to me, but a lot of people do it, so I suppose they'll appreciate the camera upgrade. Adding Touch ID is a no brainer, as iPad Air 2 can be used for Apple Pay.
The ridiculous thing here is that, like with the iPhone 6 before it, Apple doesn't start the base model with 32GB. $499 for 16GB? Absurd. And then it jumps all the way to 64GB... WTF?

• iMac Retina 5K! Okay... this... THIS... is frickin' incredible. Phil Schiller's presentation pretty much said it all... for the entry price of $2,500 you get a mind-bogglingly beautiful 5K display that's cheaper than most 4K displays... and a computer thrown in for free...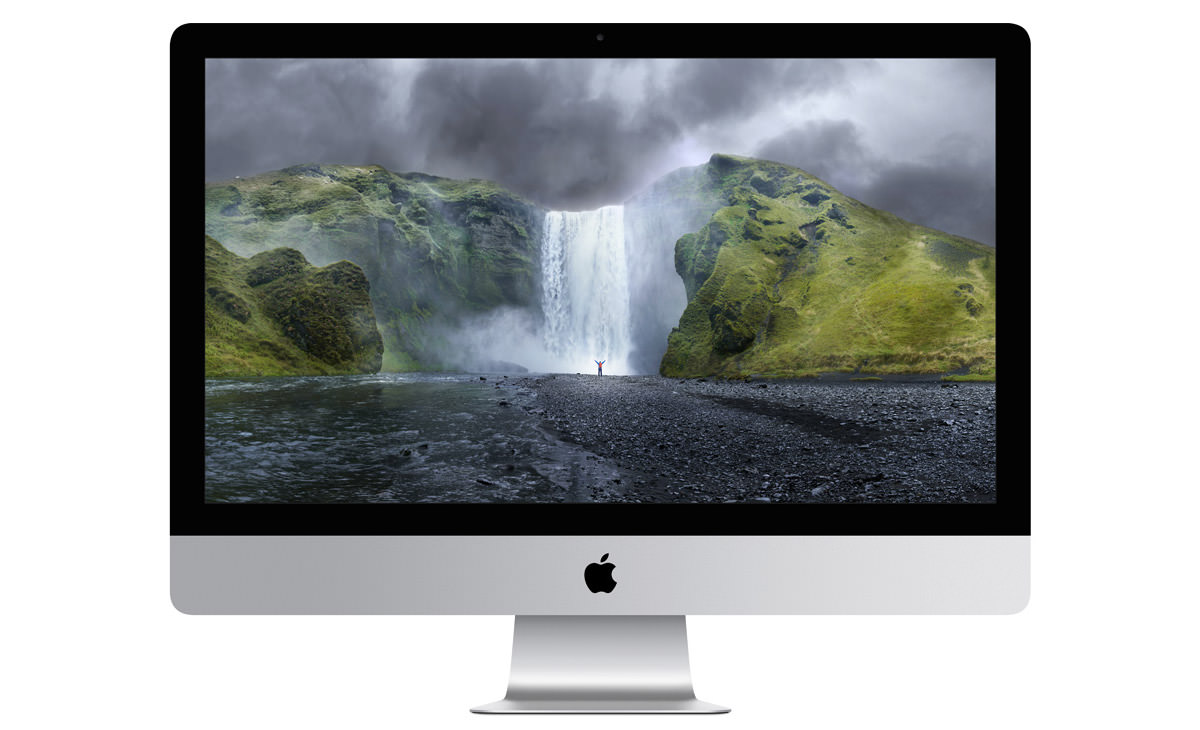 Forget the Mac Pro... THIS is a photographer and graphic designer's wet dream...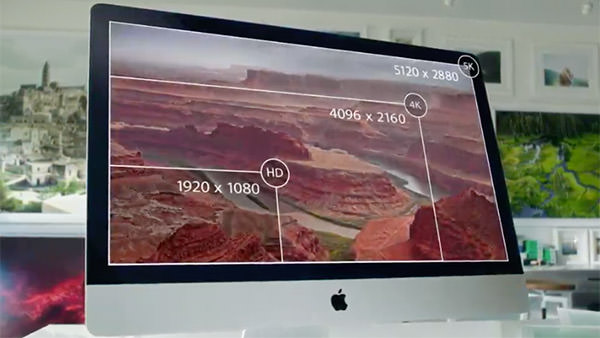 Once I got used to the Retina Display on my MacBook Pro, it's almost painful to use a machine that doesn't have a Retina Display. Assuming I can ever afford to buy this, I won't have to.
WANT!
WANT SO BAD!

• Mac mini! Kind of a wacky product to still have around. I mean, sure, when you were trying to get Windows users to switch, it made sense to have a cheap Mac that could use your existing monitor, keyboard, and mouse... but now? Well... I suppose there's still an audience out there given that Mac mini is half the price of an iMac... but it's really not the best way to experience a Mac, and I'm surprised Apple is still dredging the bottom of a dying computer market.
Then again... market share is market share, and Apple is about the only computer manufacturer out there still able to be in it at a profit, so what do I know?
UPDATE! The internet is having a field day over the fact that the new Mac mini no longer allows user-upgradable RAM. A valid concern, to be sure... and I really hate what this says about the disposability of computer equipment that can't be upgraded... but, again, this is the bottom-feeder Mac of a dying PC market. Can't really blame Apple for cutting every possible corner they can to keep prices at a point that the audience for this item expects?

Annnnd... that's a wrap...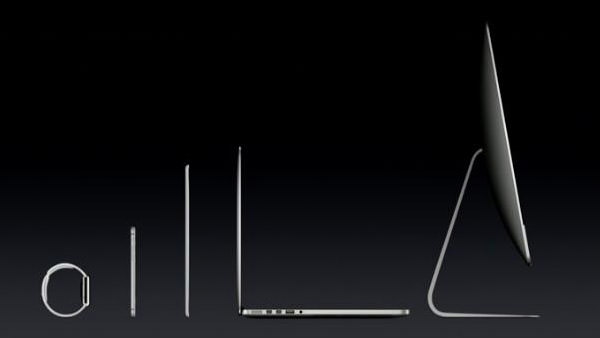 Kind of a lackluster event, so far as Apple is concerned, but it does solidify the ideal that Apple has their shit together when it comes to creating a complete line of products that will integrate into every aspect of your life. They're not just a computer company... or even a tech company, really... Apple is a lifestyle company.
Now if they'd just come out with their own television and DVR service for my lifestyle, I'd be really happy.