I have tried and tried and tried to wear watches. Thanks to my bony arms, I just can't do it. They are bulky and uncomfortable and I never seem to be able to get used to having one on me. I have one watch that my sister gave me which I love and wear on special occasions, but that's it.
As you can imagine, this is incredibly frustrating because I would love to have an Apple Watch. They look to be an incredible tool and I am really interested in the heart rate monitor (which can detect irregular rhythms) and ECG functionality.
Problem is that I know what would happen if I got one. I would buy it... try to get used to it... fail... then end up selling it. Which is what happened with my Pebble watch (remember them?). That's an expensive experience to relive.
It might be easier if Apple Watch were thinner so it didn't stick up so much. Or narrower so I could bend my wrist without noticing it so much. But all that power comes with a need for hefty real estate, so that's probably not happening any time soon.
But I still want one.
Enter Wyze Band.
Wyze is a company that makes some cheap technology products which also happen to be very, very good. Their cameras are so amazing that they seem almost too good to be true. I have a half-dozen of them that I use to supplement my wired and wireless security system. And because they're just $20, they are the cameras I also glue to the top of the cat shelters I build so I can keep an eye on Fake Jake...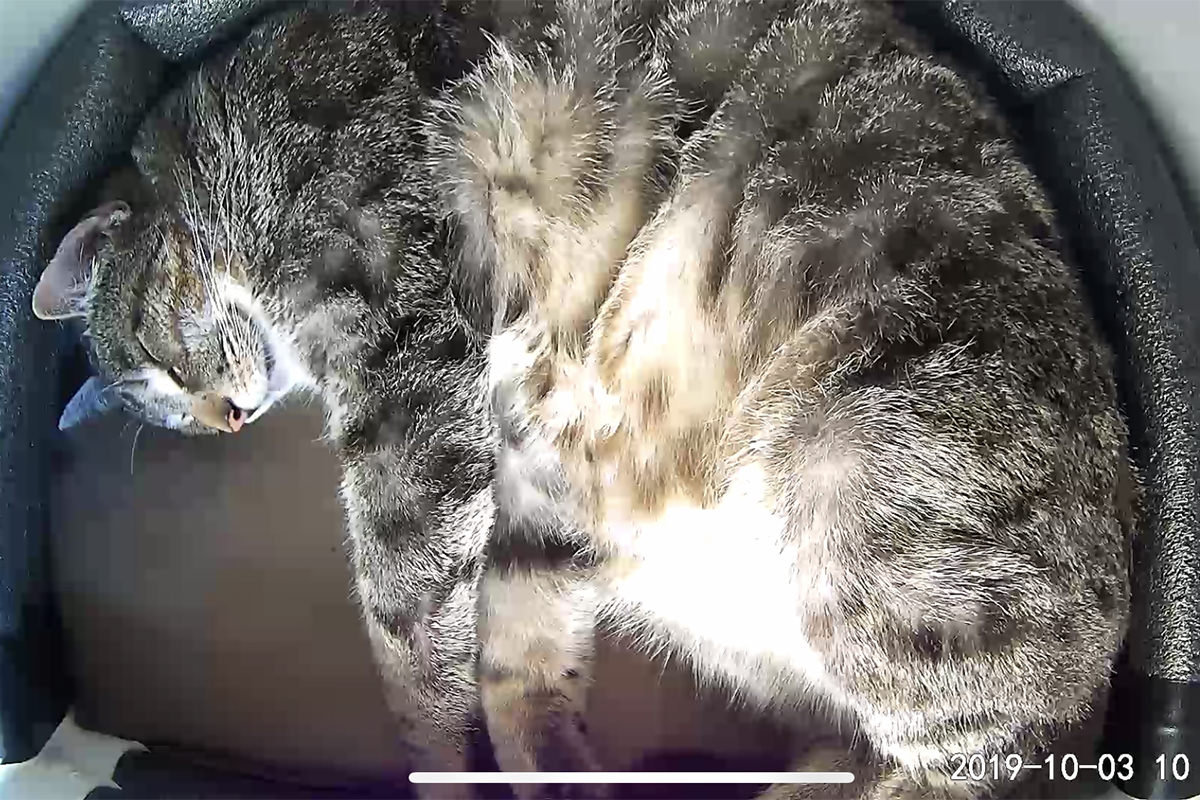 I also have Wyze Plugs (smart internet-controlled electrical plugs), Wyze Bulbs (smart lightbulbs), and Wyze Sense (motion and contact sensors for home security). If I didn't already have smart-locks on my doors, I'd absolutely be buying Wyze Locks. And that's not all... Wyze recently released a Wyze Scale (which I'll be reviewing later) and Wyze Band. And since it was just $25, I thought I might as well get it. If, for no other reason, to see if I could train myself to wear it so that maybe I'd be more confident in buying an Apple Watch.
As with all Wyze products, it's really good quality. It's thick, which I have trouble with, but it's also pretty narrow, which I like...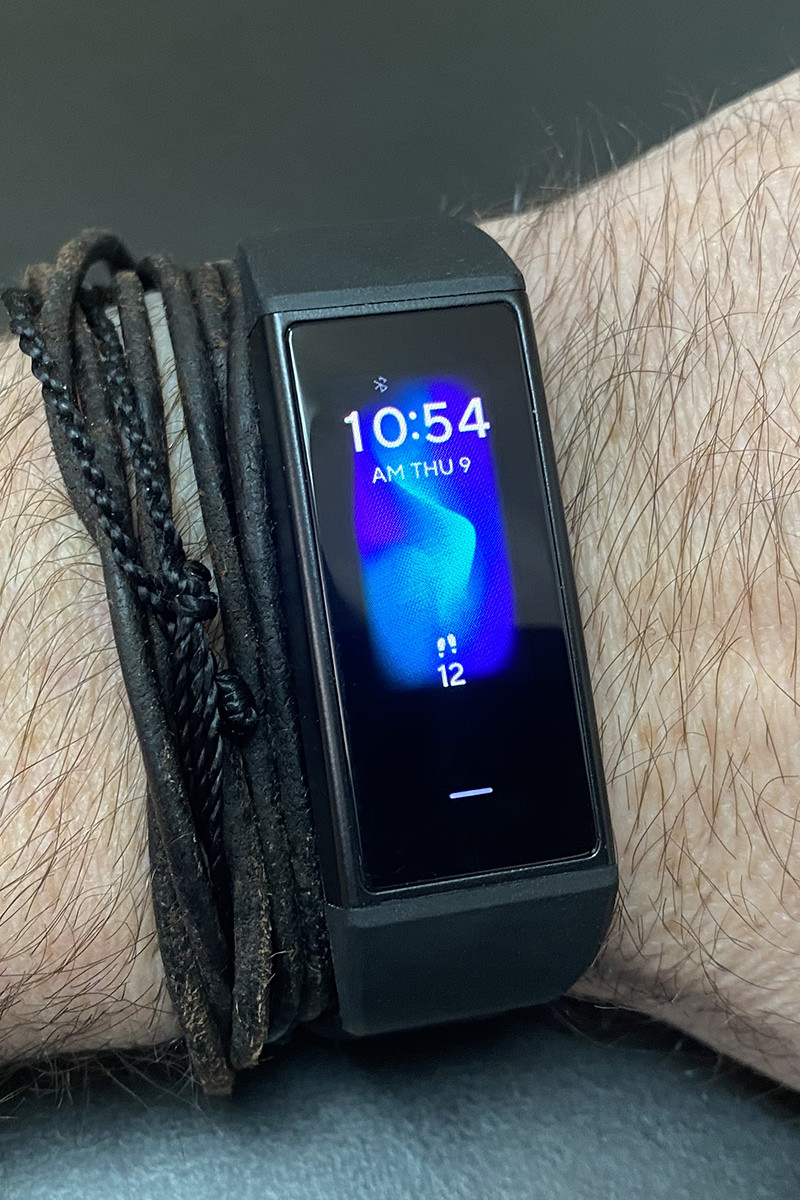 The Wyze Band itself has a clock (of course) plus heart, sleep, and activity monitors, a running monitor, Alarms, smart home controls, and Alexa built-in. For $25, it's pretty darn capable. And stylish. To a point. Unlike Apple Watch which is designed to be as smooth as possible, Wyze Band had all kinds of seams and nooks and crannies which can collect dust and dirt. The seam around the display is pretty big (relatively) and would have really benefitted from being made flush, as mine started getting dust in it almost immediately.
Controlling all the Wyze Band functions is pretty straight-forward. You use swipes and taps to move between apps, and there's a small "home bar" at the bottom of the screen which is used to exit apps (short press) or activate Alexa (long press). The Alexa integration is pretty incredible if a bit flaky (it uses your phone's cellular data connection to get to the internet). I can tell Wyze Band to turn on a light at my home when I'm away... it will work just fine and I can see the light turn on... but it will respond with ""Sorry, I don't understand" even though it obviously did. I have no idea why the feedback is so poor when the implementation is working great, but maybe that will be addressed in an update. Regular Alexa functions... like asking a question... works flawlessly every time...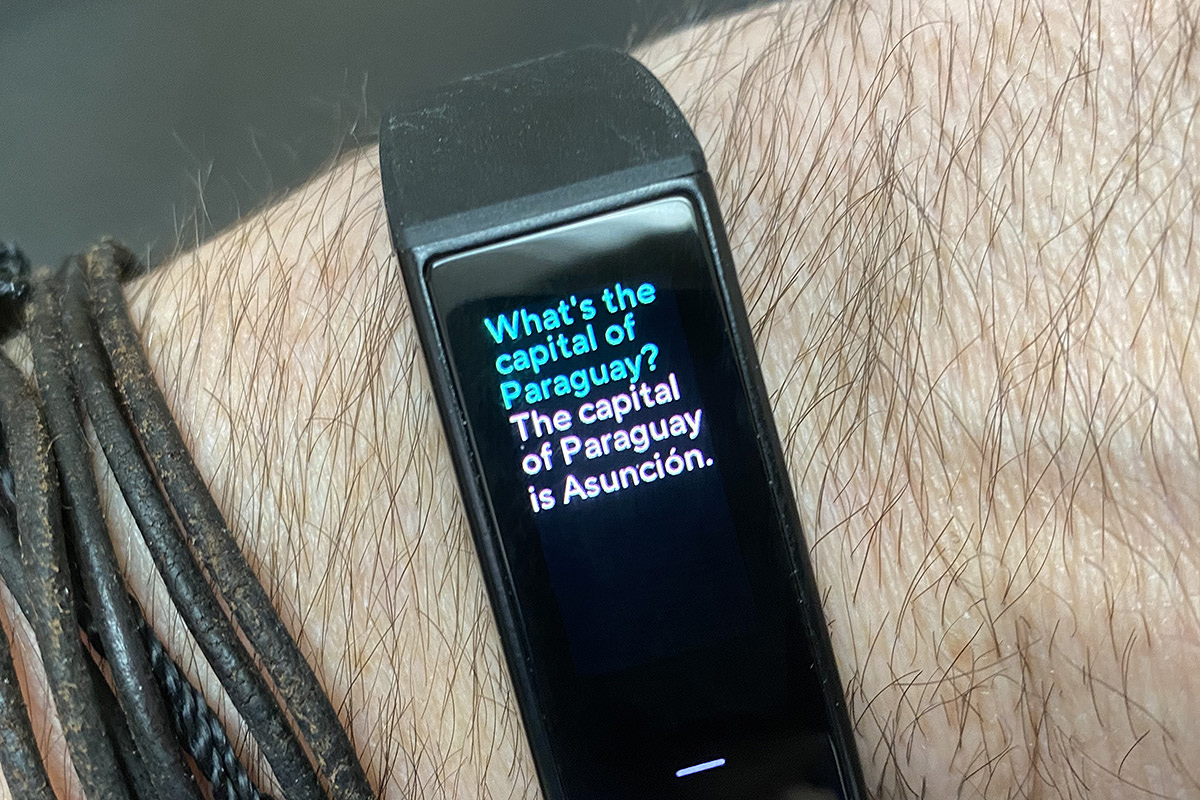 There is a "Shortcut" feature which allows you to bundle a bunch of actions into a single command. Right now you don't have a lot of options here... it's only other Wyze products which can be input... but I'd imagine there will be more options in the future.
The heart rate monitor seems capable, though I can't really vouch for its accuracy without having an actual heart rate monitor to compare it with. I have a relatively high resting heart rate (I seriously need to start exercising) so this feature is appealing. Though I don't know if there are any alerts if there's a problem. You can measure your heart rate on demand from Wyze Band, or look at your reading trend all graphed out on the Wyze iPhone app.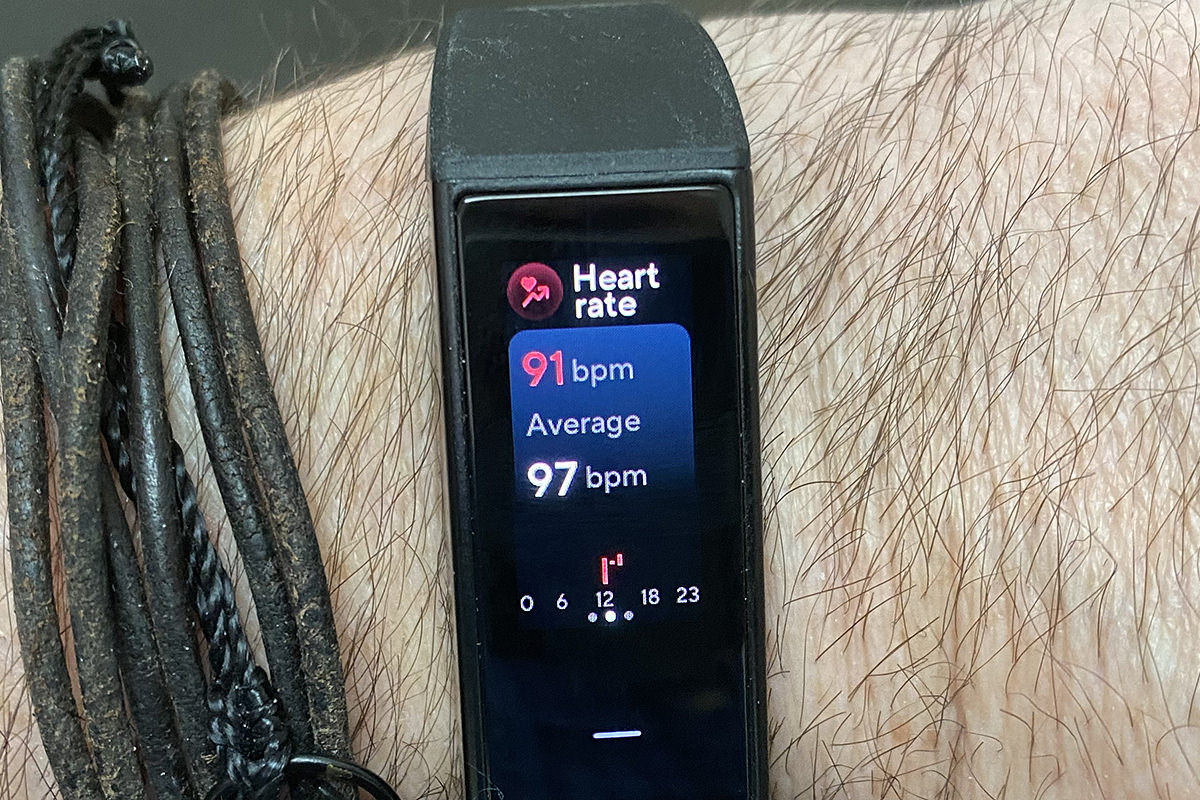 The "Steps" feature will count the number of steps you take... kinda like a FitBit. I'm not terribly interested in this (though I should be!) but it seems kinda-sorta-accurate from what I can tell. Wave your arm around enough and you'll be getting "steps" without getting up from the couch, but the margin of error for stuff like that is probably small if you are actually going for walks and such.
There is a "Find" feature which will play a tone on your iPhone when you can't find it... though you have to (obviously) be in bluetooth range for it to work. You can also use your iPhone to find your Wyze Band, but it's almost useless because all the Wyze Band can do is vibrate since it doesn't have a speaker. No idea how you're supposed to "hear" a vibration happening between the couch cushions, but it's there if you want it.
The last function for Wyze Band is a weather app. At first I found it pretty useless because I had to scroll through several other apps to get to it, but once I found out that I could rearrange them, it was a lot more useful. If there were a way of displaying the time on the weather app, that would become my default screen. It seems silly that this isn't an option, because the main clock face has a huge swatch of unused space in the middle! A big blue worthless blobby thing that could be displaying information! (I customized it to be a photo of my cats instead of the blue blob). I dunno. Maybe there's a way to make this happen and I just haven't found it yet?
There are some down-sides, however. First of all, I've read that unless the Wyze app is running on your phone, the Alexa integration fails. Since my iPhone doesn't seem to have a way of forcing an app to stay running in the background, I'm assuming that iPhone will close it out due to inactivity at some point, and Alexa will be gone until I restart. Another problem is that Apple Health integration was promised to work out of the box. But after failing to figure out how to make this happen, I see that it's "coming soon." Well, BOOOOOOOOO! I'm increasingly loving how Apple Health integrates with my health chart at my doctor's office so he can monitor my activity any time he thinks he needs to do so. Adding the heart rate data was a big selling point for Wyze Band to me.
Another down-side is the iPhone app. On the tiny screen of the Wyze Band, the visual interface is pretty good. Easy to navigate and operate. But on my iPhone, which has a much bigger screen and touch-surface area, they decided to not take advantage of any of that real estate... instead they inexplicably just blow up the watch's interface...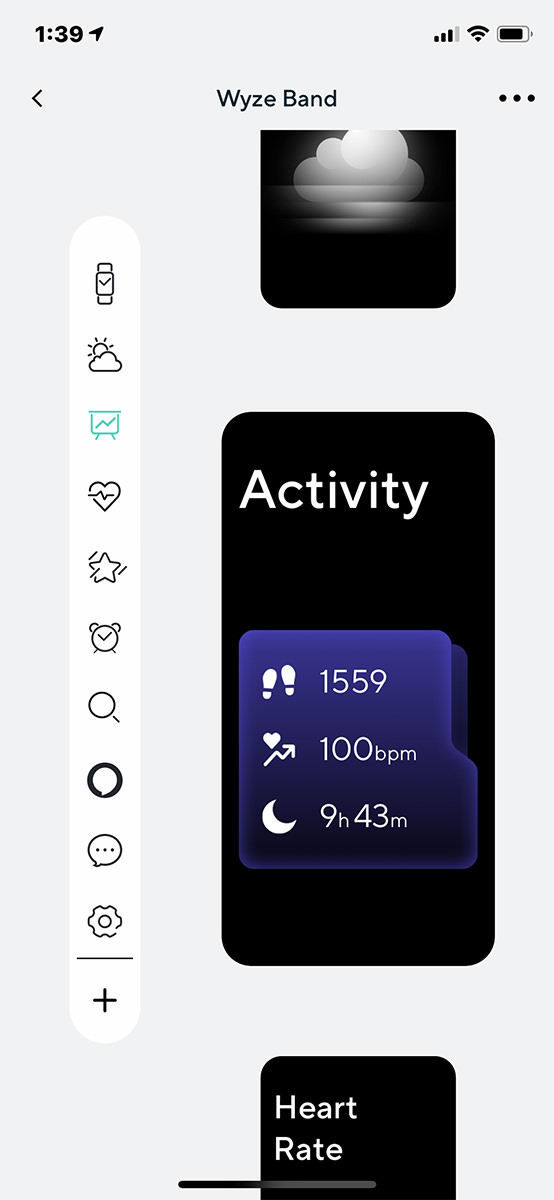 This makes absolutely NO sense. Just give me my damn data! Don't wrap it up in a cutesy interface that has no damn business being on a phone! There's is no reason... absolutely none... for Wyze to have done this other than they could. It makes no logical sense why you would force people to swipe and tap through all this crap when you have plenty of room for something better, and I hope to God that they revisit this in an app update.
In the end, Wyze Band is a fairly impressive product for just $25. More of a FitBit competitor than an Apple Watch competitor, it's good at what it's designed to do and yet another feather in the cap for Wyze. Considering a FitBit is minimum four times the price, it's hard not to recommend Wyze Band if you're in the market for "smart band."
Will this lead to me eventually getting an Apple Watch? That's the goal. Right now I am mostly able to ignore Wyze Band, which is a good start. Whether that will be the case long-term I honestly don't know.