AND LO DID TIM COOK DESCEND FROM ON HIGH TO DELIVER A NEW iPHONE TO THE APPLE FAITHFUL FROM THE SANCTITY OF THE APPLE SPACESHIP HEADQUARTERS!
He dropped some other Apple stuff too, but the only thing I really cared about was the iPhone. And the only reason I cared about a new iPhone was the possibility of an improved camera inside of it.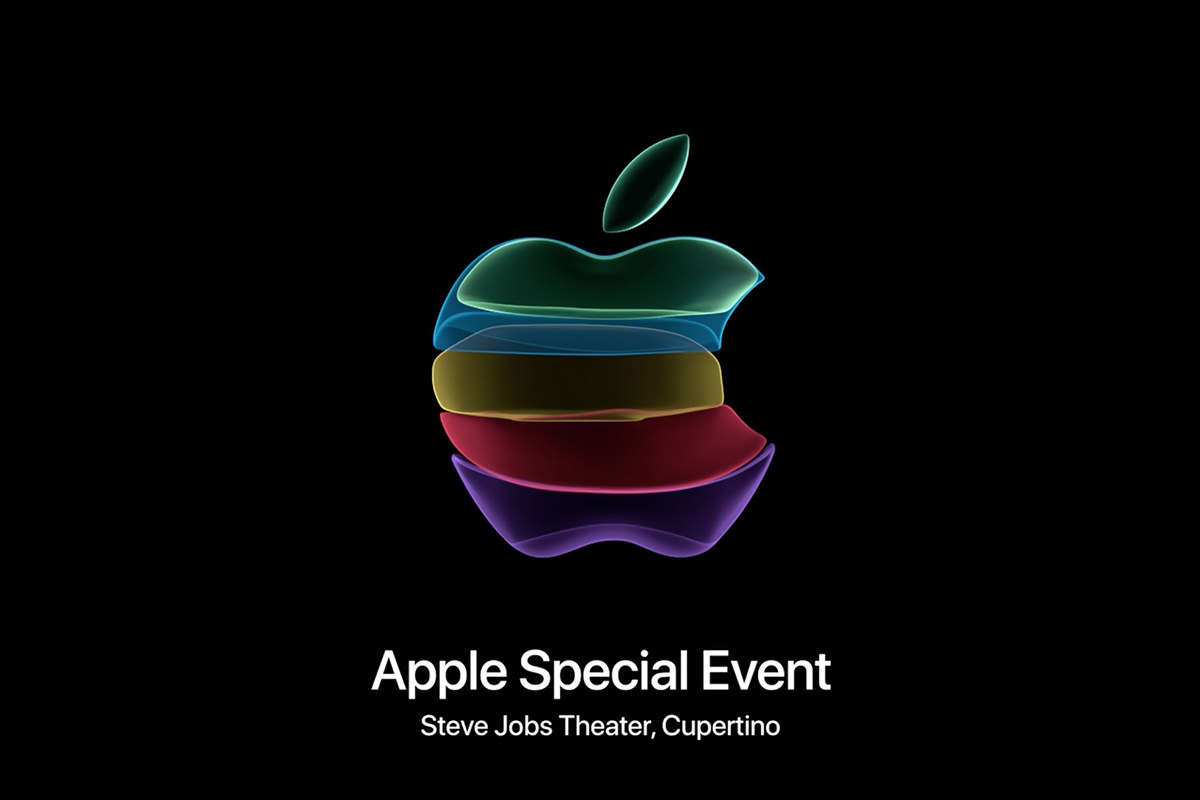 And here's all the crap Apple talked about, along with my notes...

Apple Arcade
I love video games. I've loved video games since video games were invented. Alas, I never have time to actually play them, which means my Nintendo Switch sits mostly unused and any game I buy for my iPhone is never finished. So when Apple announced "Apple Arcade" I was ready to take a big 'ol pass... but then you find out it's just $4.99 a month (a third less than I was expecting) and a part of me is like Hmmmmmm?!? $5 is (on average) what I pay for a single game. Now I can get hundreds of games for that same price? That's a pretty sweet deal. And every one of the games are exclusive to Apple. So who knows? Maybe a couple times a year I'll pay my $5 and play when I can for a month just to see what's up. Sure beats paying $5 for one game that will never be completed. There's a one-month free trial to check it out on September 19th...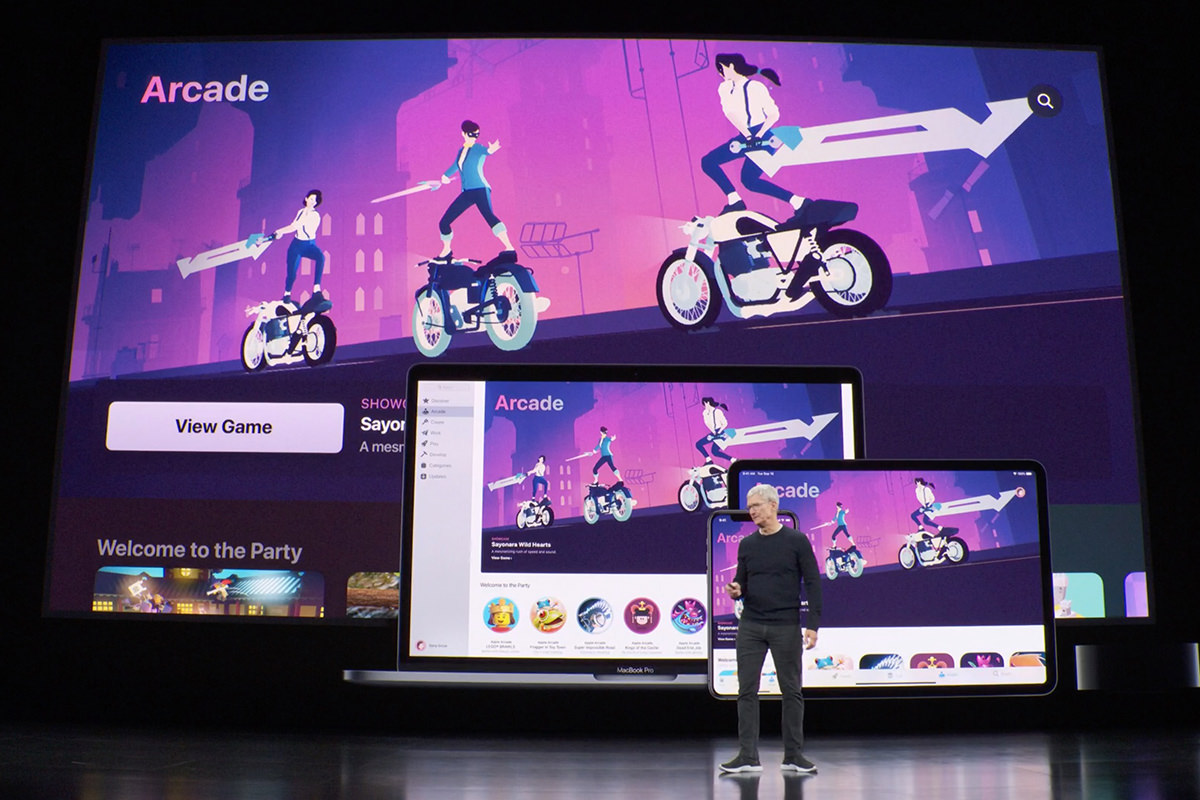 Apple TV+
I already pay far more for television every month than I am comfortable with (or can afford). But looking at the cool shows that Apple has lined up for their streaming service is certainly compelling. And, again, I'm more than a little blown away that Apple is only going to charge $4.99 a month given the money and quality of shows they are producing. This will be yet another case of paying for a month of service a couple times a year so I can binge all their content. And then Apple drops the other shoe... any purchase of a new iPhone, iPad, or Apple TV comes with a FREE year of Apple TV+, which is pretty mind-blowing. Apple developed a streaming service not as a monthly revenue model... BUT TO SELL MORE OF THEIR PRODUCTS! No idea if people like me who are a part of the iPhone Upgrade Program will get a free year every time they trade in their old phone for a new phone, but that would be pretty sweet...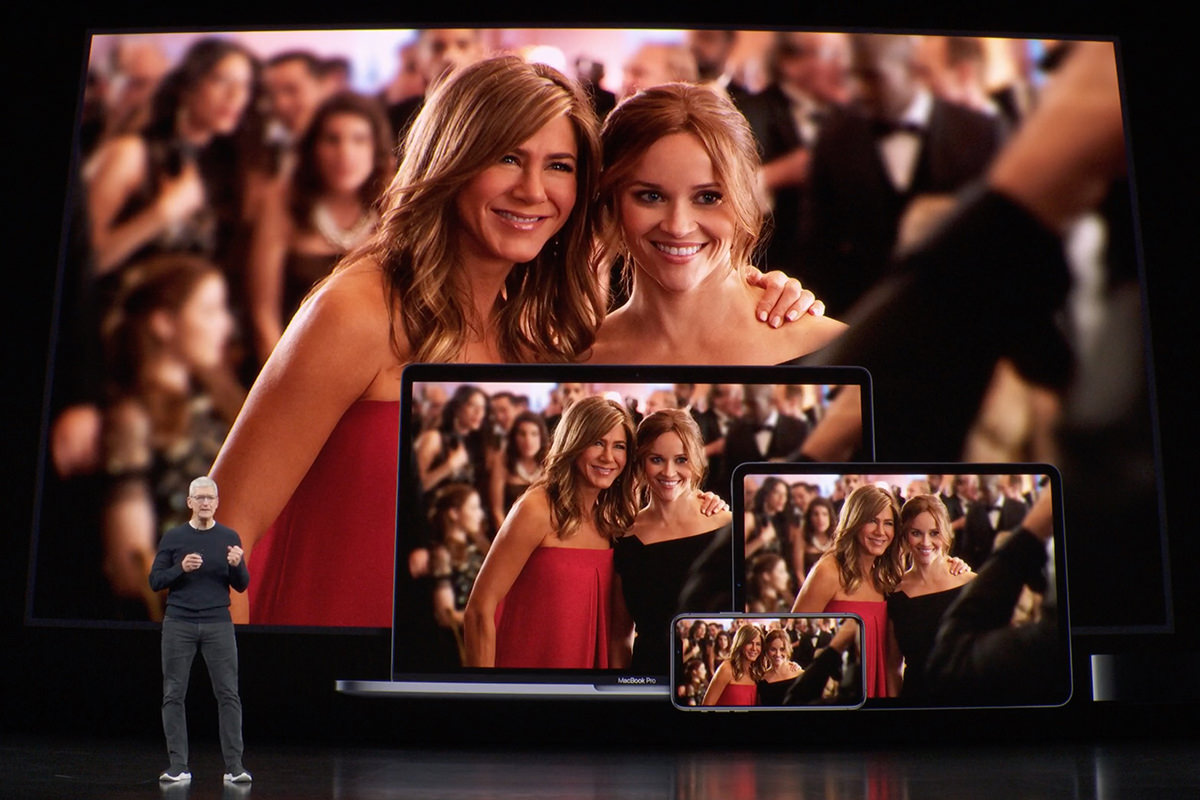 iPad
I have a new-ish model of iPad which I purchased to paint with. And I love it for painting. The Apple Pencil is fast, intuitive, and there's all kinds of apps available to unleash your creativity. But what I need an iPad for is drawing, not painting. I want to be able to draw on the thing, and I have a really hard time with that. I just can't seem to get the precision needed for drawing down, and every time I try I end up reaching for a pencil and paper. What I need to do is just sit down for a week and force myself to learn. But I can never find the time so my iPad sits in a drawer. For that reason, iPad news is kind uninteresting to me... but I do tune in, because nothing would make me happier than to use an iPad for travel instead of lugging my laptop everywhere. And if things keep advancing like they have been, we are closer to that becoming a reality than ever before. Would I buy a new 7th Generation iPad if I could afford one in the first place? Probably not. But I still want one, and that's how Apple gets you. The latest model is sublimely fast, capable, and beautiful to look at and draw on. What's not to want?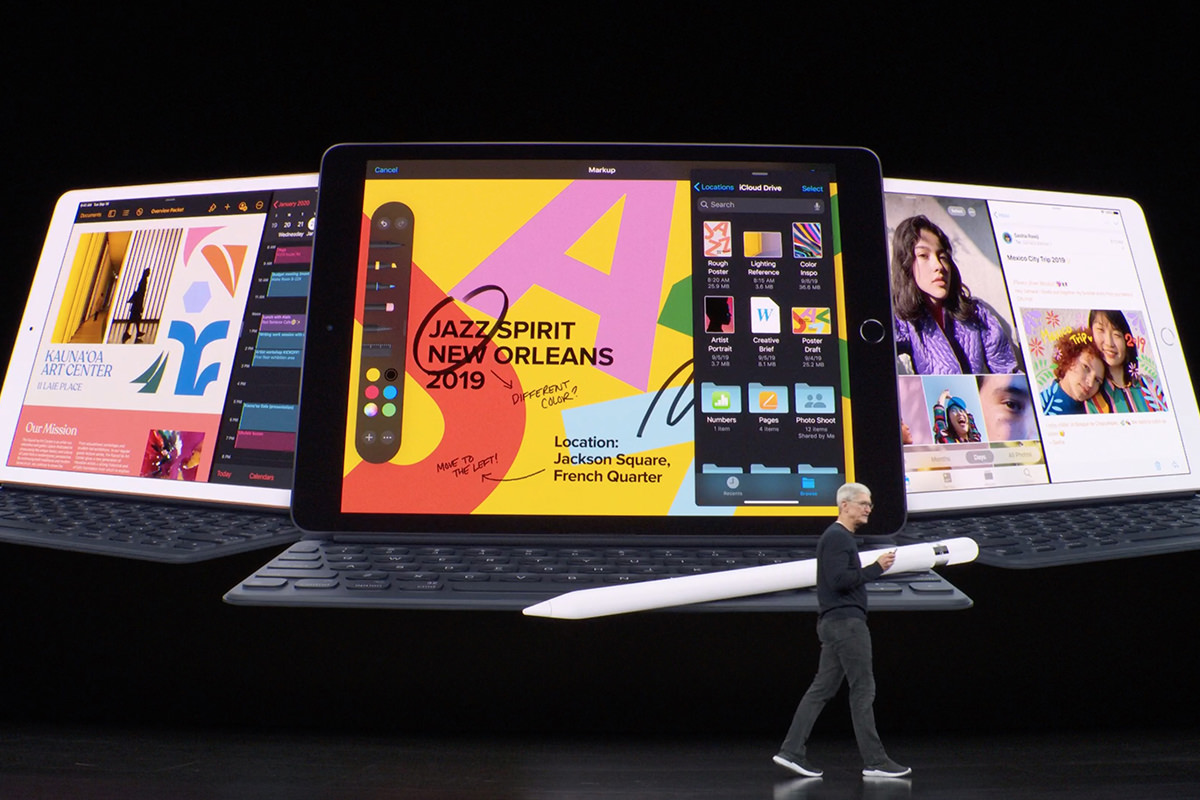 Apple Watch
The only way that I would ever buy one of these would be if they made it considerably thinner. Because while I would absolutely love to own one... I would likely never wear it. But, again, I want one anyway because Apple makes such a compelling case as to why I can't live without one. The health features alone are pretty spectacular. But now the display is ALWAYS ON which addresses my other major pet peeve about Apple Watch. The fact that they innovated a way to make this happen without sacrificing battery life is insanely great. All the other new stuff in Series 5... like a compass... is cute, but not compelling enough for me to shell out $500.
iPhone
iPhone 11. This is the new entry model iPhone, which I'll just skip right over, since it doesn't have the cameras I am looking for. Faster, better Face ID, better cameras, blah blah blah... it's dope, we get it. The base model starts at $699.
iPhone 11 Pro and 11 Pro Max. Here we go...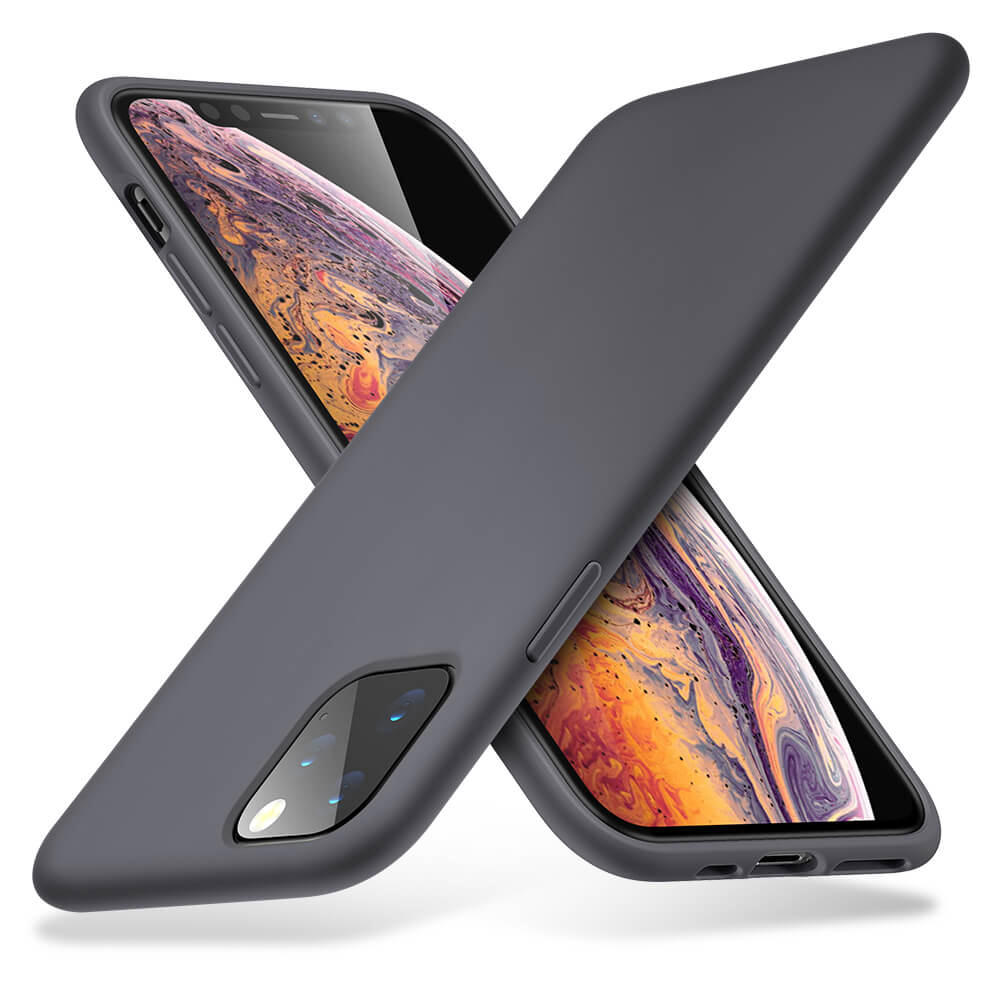 Durability. They claim that the new iPhone Pro models are constructed with the toughest glass ever created for a mobile phone. Will this preclude giving up a protective case? That would be nice, but I'll have to wait until somebody tests that. Since I am on the iPhone Upgrade Program and have to return my iPhone in pristine condition if I don't want to pay a fine to get a new one, I'll probably end up with a case unless the glass is so tough that it's impossible to scratch. Not likely.
Display. Apparently "Super Retina" displays just aren't good enough now. Apple has leapt forward with Super Retina XDR. It's got better contrast, better color gamut, better brightness... all while being 15% more energy efficient.
A13 Bionic Chip. Apple's line of chips has been fine-tuned specifically for doing exactly what Apple wants their phones to do and nothing more or less. There's no wasted energy going anywhere because Apple designs them that way. This makes them crazy-powerful all while drawing less power from the battery. Nowhere is this more evident than with Apple's dedication to "machine learning" via their "Neural Engine." This is a special set of routines that can analyze massive amounts of data and provide tools to use that data in intelligent ways. Feed it a bunch of images of an object to define an object, for example, and you can ask it to look for the object in new images with very little coding. That's pretty basic scenario, and creative programmers are able to do much, much more. This is a case of Apple providing killer tools so developers can come up with killer apps.
Battery. I don't use my phone a lot, so the battery has barely drained when I charge it each night. Even when I travel and am using my phone constantly, it still lasts me all day. I rarely ever run out of battery (which used to happen all the time with earlier iPhone models). Even so... the new Pro has up to 4 hours more battery life... the new Pro Max has up to 5 hours more battery life. And they are including a more powerful charger, so you can charge your phone quicker as well (assuming you still want to use a cord... ugh!). It was expected that Apple would introduce "reverse wireless charging" so you can use your iPhone battery to charge another phone... or your Apple Watch... or your AirPods... or whatever. This was introduced in the previous version of the Samsung Galaxy phones, but didn't happen this time for the iPhone. Maybe next year.
Haptic Touch. As rumored, Apple has eliminated 3D Touch from its displays, which allowed a "deep touch" to perform different functions from a "touch." This is a real shame, because 3D Touch is a frickin' amazing feature (no wonder it wasn't even mentioned at the event!). So now instead of a display that's pressure-sensitive, we instead get "Haptic Touch" which relies on the length of a touch instead of the hardness of a touch to deliver different functions. This is most decidedly not the same thing, even though Apple is essentially selling it that way. I'm sure it will just be a learning adjustment. But it's weird that Apple would be removing features like this. I guess it makes for cheaper displays... but how is that a consolation in a phone that starts at $1000?!?
Lightning Again. The dream was that Apple finally move to USB C for the cable hookup. They didn't. It's still a Lightning connector, which means you have to continue to pack stupid Lightning cables with you everywhere. I rarely use a cable at home thanks to wireless charging, but I use it all the time when I travel, which is why this sucks.
Sound. Dolby Atmos on a phone is an absurd claim... probably more "Dolby-Atmos-like," but I don't doubt that the spatial sound abilities are much improved.
Camera. I use my iPhone as a camera more than anything else. By a ridiculous margin. To me, it's not a phone at all... it's a camera which happens to be able to use the internet and make phone calls. When I travel now-a-days, I rarely take my actual camera with me. My iPhone is enough. And with each new version that Apple unleashes, my "professional camera" is less necessary. I haven't needed to buy a new mobile phone in years. But I do so anyway because I want a better camera.
Night Mode. Apple has always had pretty good low light capabilities. But with the advent of mobile phones like the Google Pixel with its amazing "night sight," Apple's efforts are downright pitiful. But now they've addressed this shortcoming in a big way to add far better low light photography to the iPhone. This is a pretty big deal...
Lens Trio. Saying that the iPhone Pro has "three lenses" is actually wrong. It has three cameras, each with a different lens. A 12MP 26mm f/1.8 Wide Camera, a 12MP 52mm f/2.0 Telephoto Camera, and a 12MP 13mm f/2.4 Ultra-Wide Camera...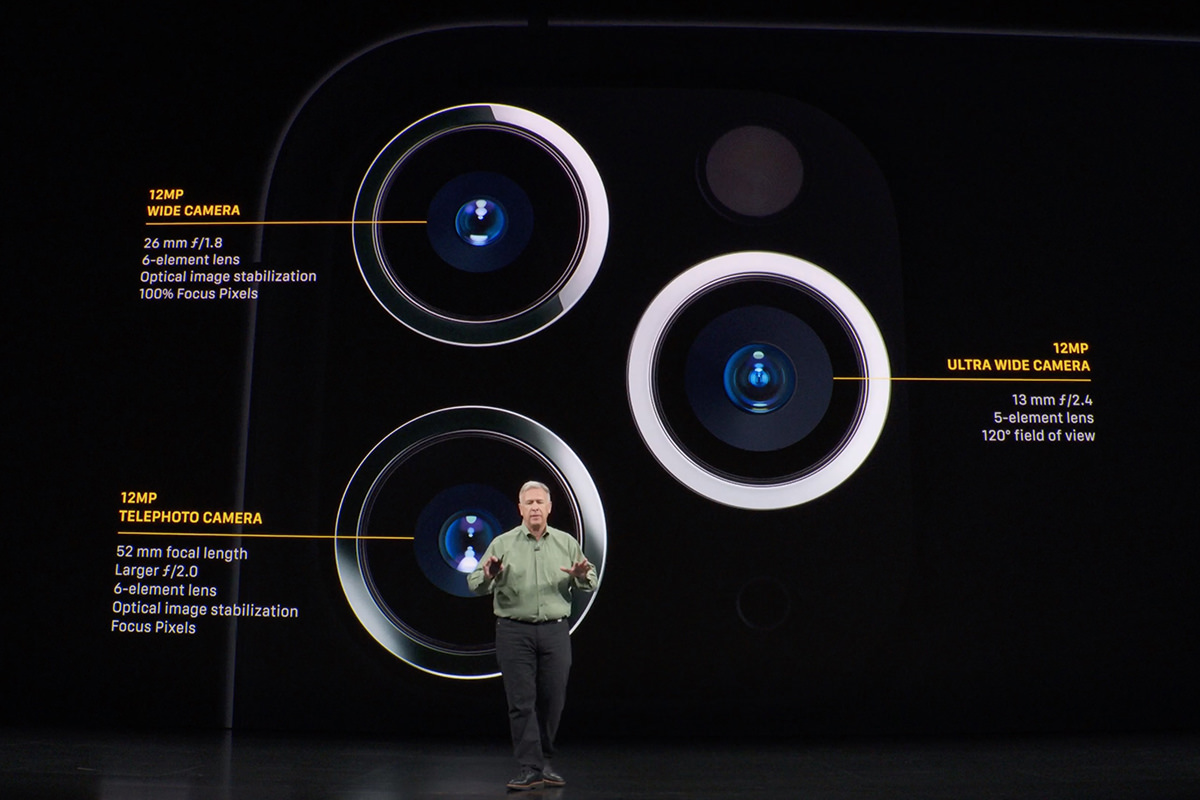 Note that we haven't gotten an increase from 12MP in a while now. This is probably smart given the massive storage space needed, but they really need to get to at least 16MP real soon for those who want it... maybe even giving just one of the lenses 24MP or something. Anyway... it's the ultra-wide that's important here...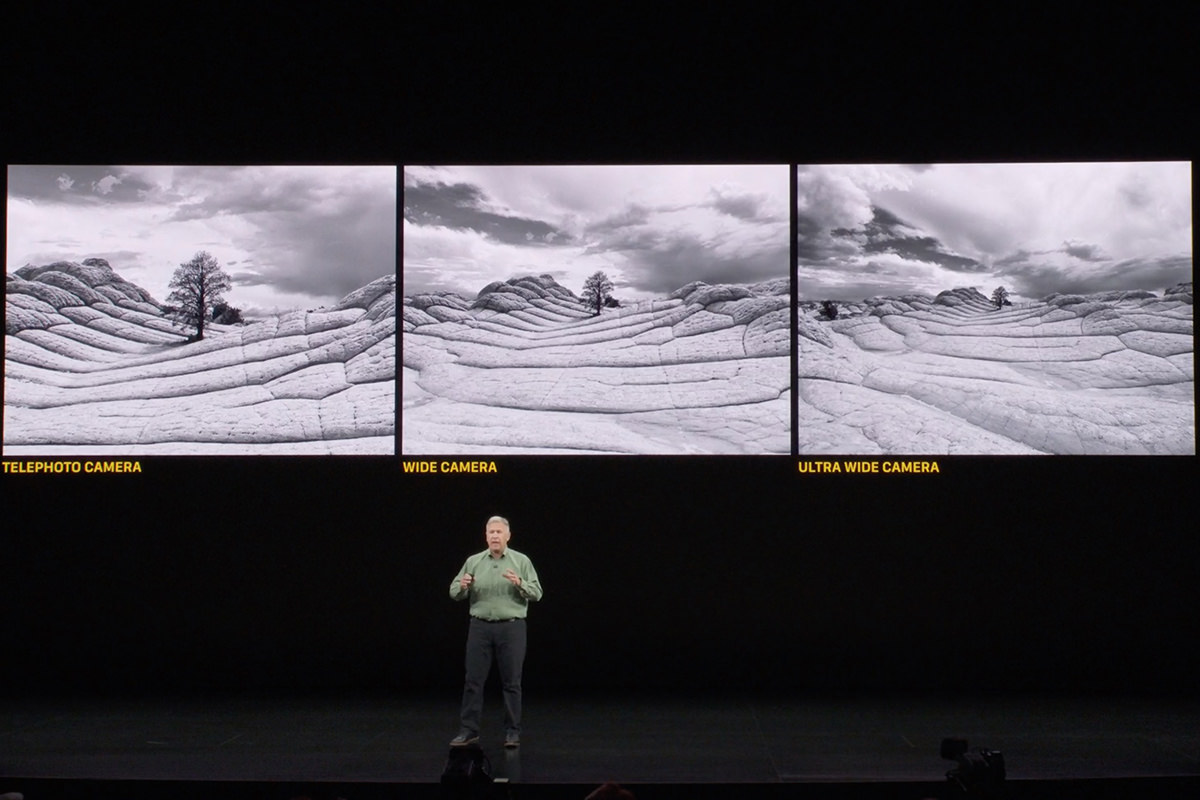 Most any time I've taken scenic photos I end up having to take panoramas, which are great but problematic. Far better if I can take a wide photo in one shot, which is going to be much more likely now.
Deep Fusion. And here's where things get interesting! Deep Fusion is a technology which uses the iPhone's machine learning to to build fantastic detail out of multiple shots... automatically. Every time you initiate the shutter, iPhone takes nine photos (four of them happen before you even touch the shutter). It then analyzes every pixel of all the images and builds a finished image which combines the best pixels from each... in less than a second. The demo image is phenomenal, and has me totally sold...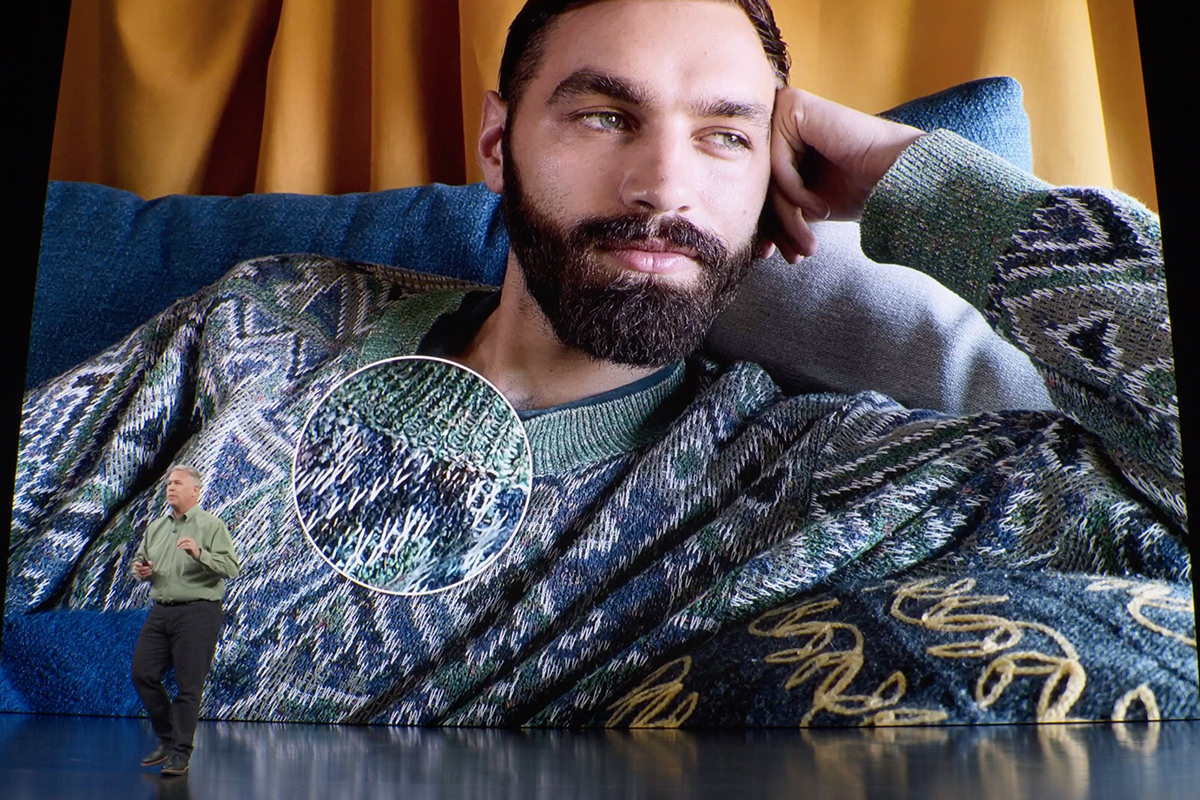 Video. All three cameras can shoot in 4K. New editing tools allow for adjusting attributes like brightness. That's impressive. But it's Mickey Mouse stuff when you consider what it can actually do with these cameras. To demonstrate that, Apple had the CTO from FiLMiC show off the next version of their app which takes full advantage of the fact that the iPhone Pro can record from MULTIPLE CAMERAS AT THE SAME TIME!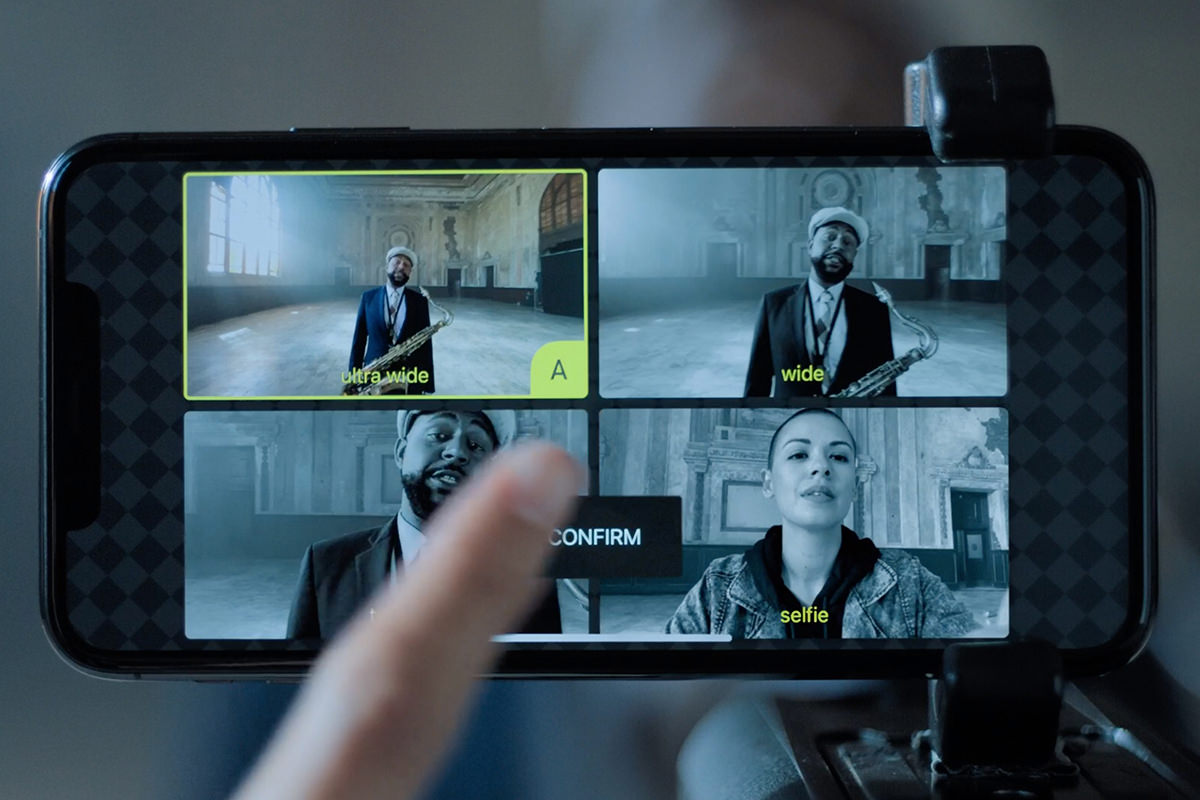 So you can have coverage at the wide and telephoto levels in the same shot. And you can use the selfie cam as one of those cameras.... Which means you can record both sides of a talking heads conversations in one go...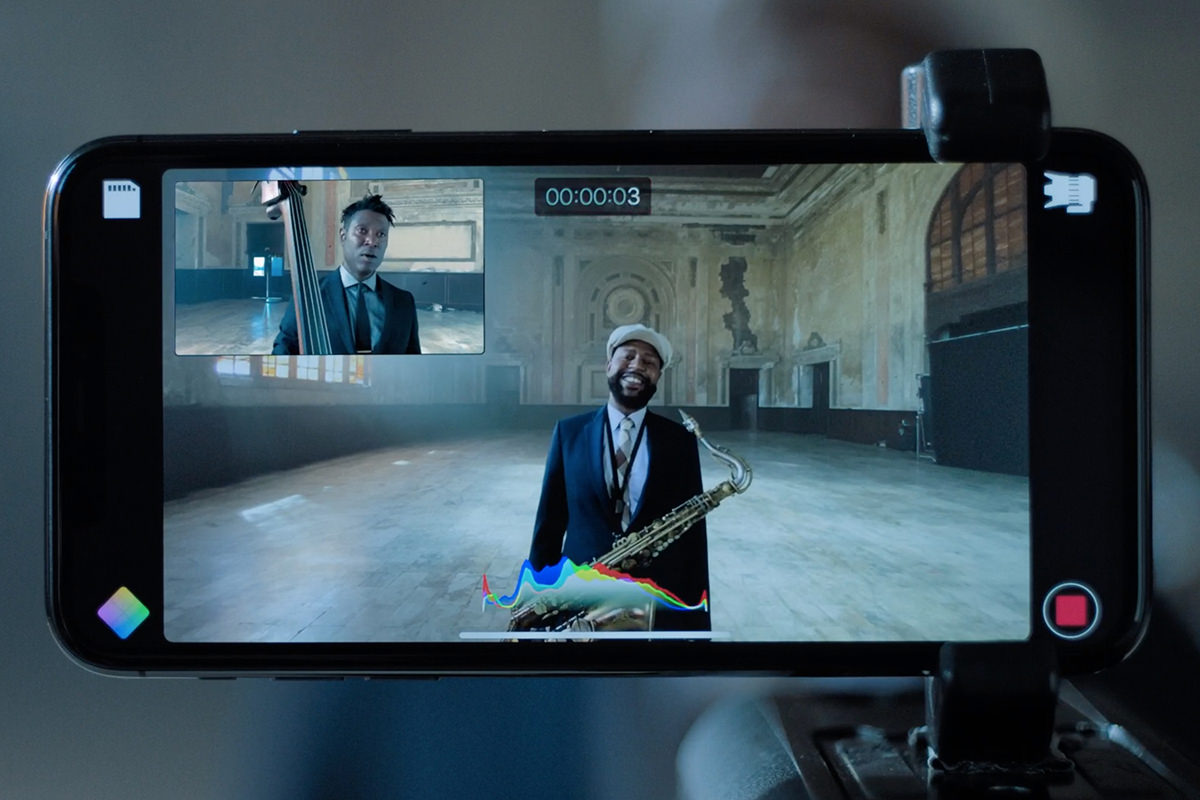 Insanity. But in the best possible way.
5G. Ain't got it. Which is a bit of a dangerous game to play. As the 5G rollout gains momentum, having a phone with the option of connecting to it seems like something you want to have in a $1000 phone for future-proofing. But Apple, of course, doesn't want to future-proof. They want you to keep buying new phones to get those sweet new features.
Price. No increased retail on the Pro. Still $1000 for the "regular" sized one... which seems absurd, even when considering all it can do. I don't have $1000 to throw around, so I will be upgrading from my current iPhone with the iPhone Upgrade Program I bought into last year...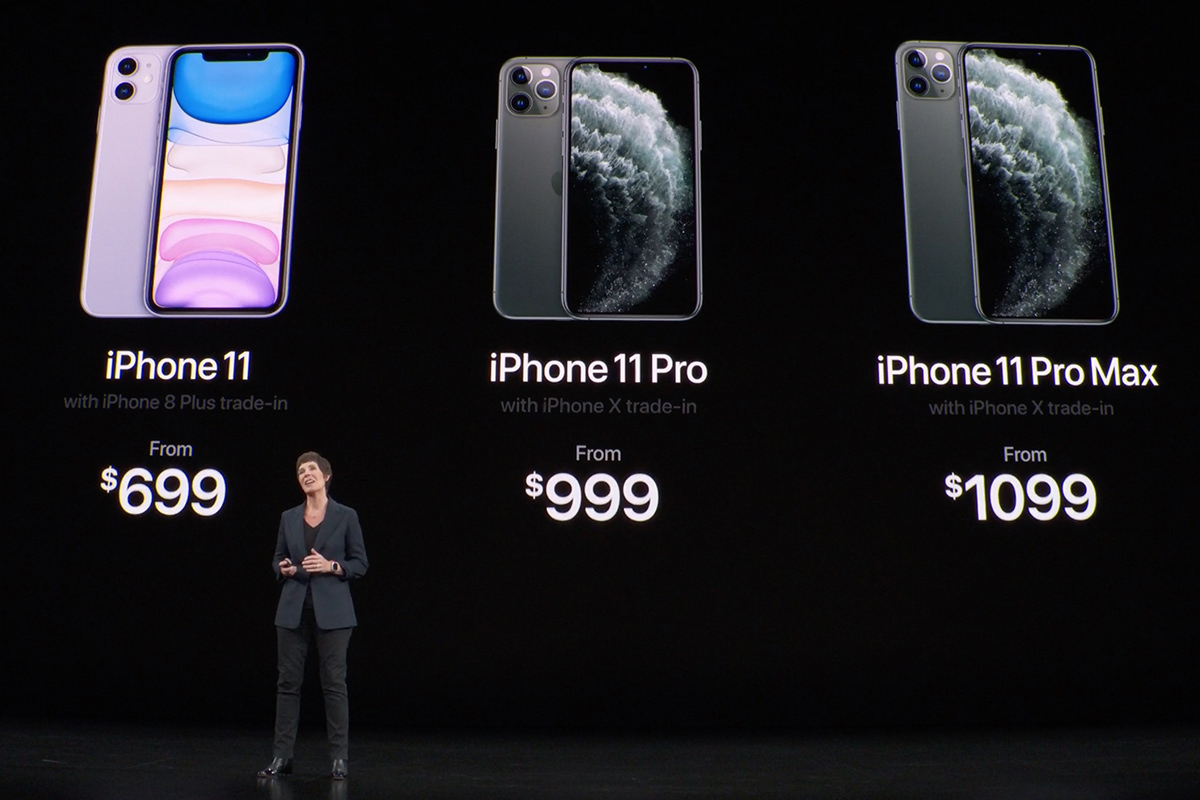 Artistry. Apple gave some of the new iPhone Pro phones to professional photographers and let them loose. Using the new tech, they created some amazing images...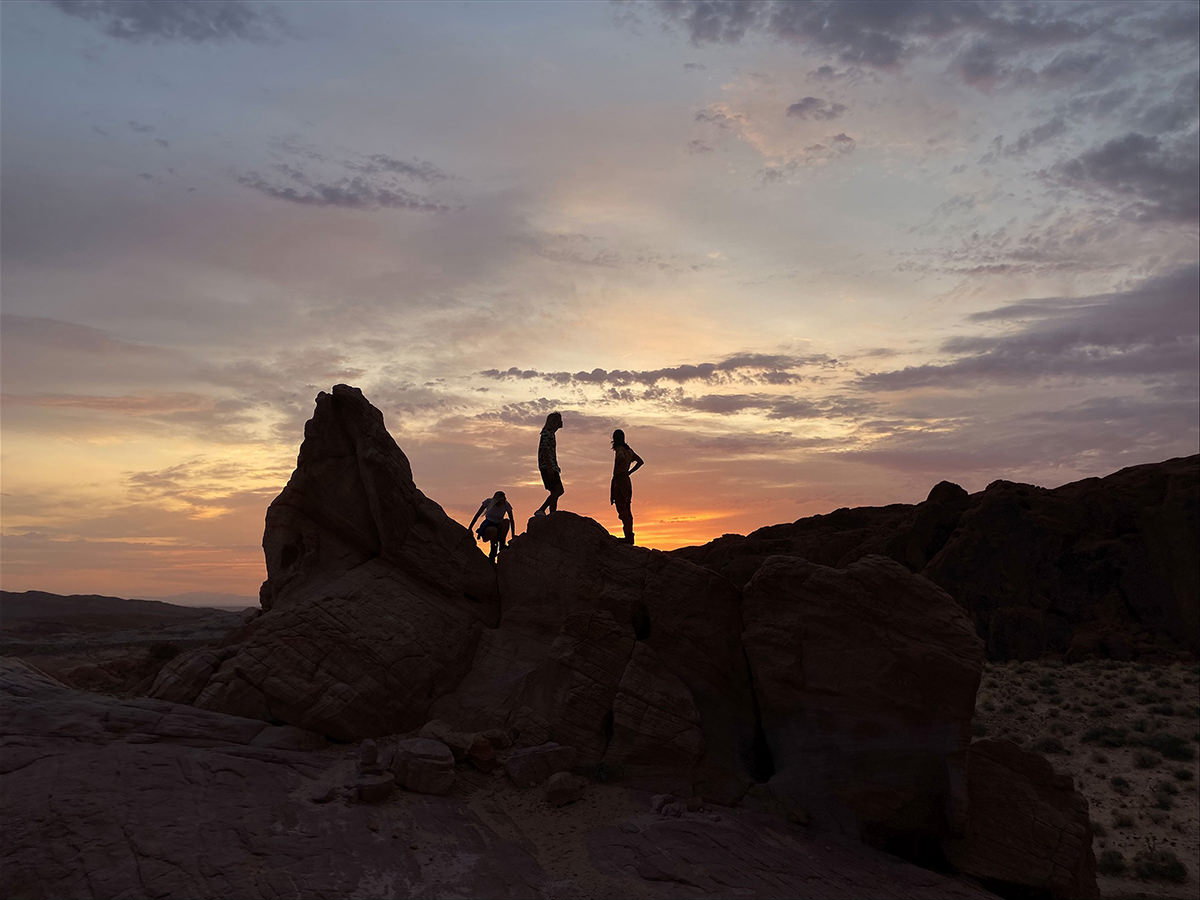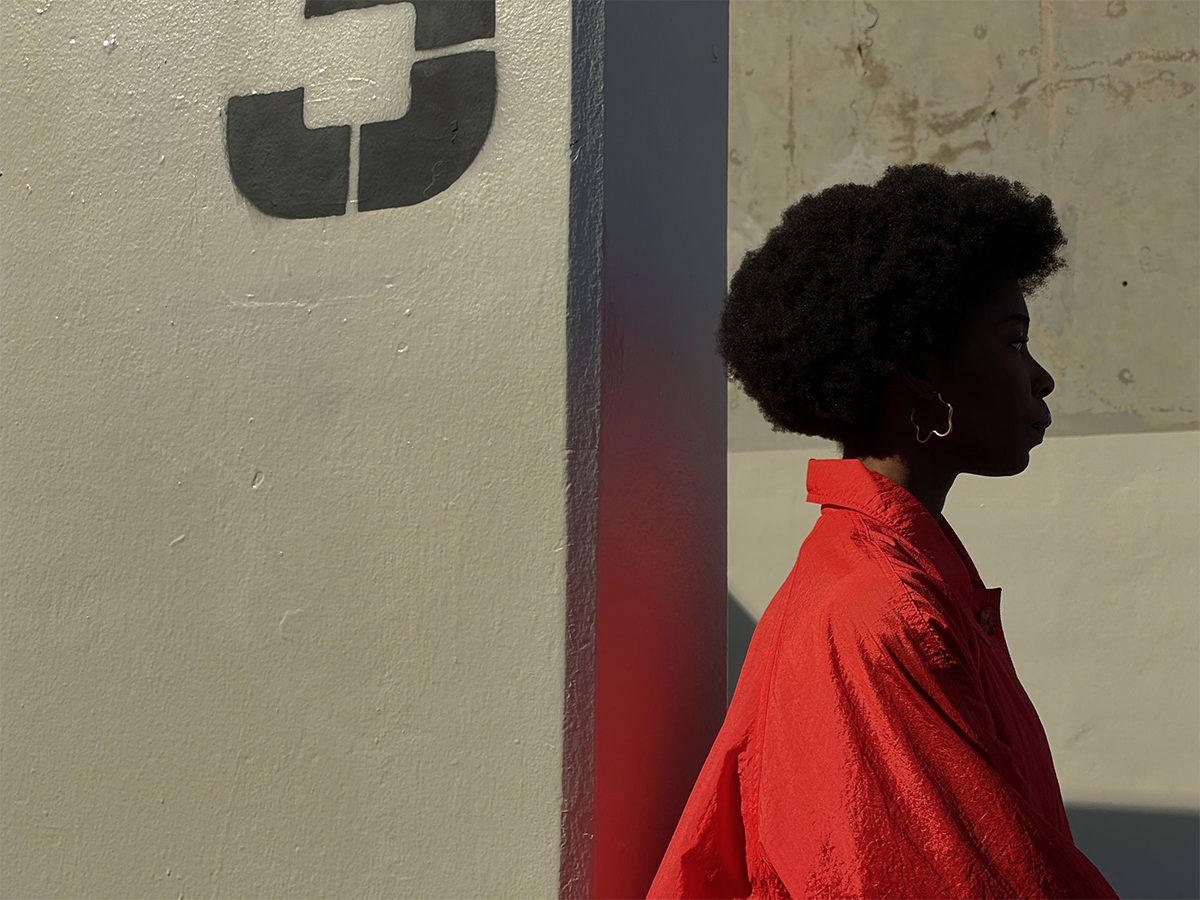 And that's all she wrote.
My iPhone Upgrade Program renewal date isn't until the 20th, and I'm too cheap for an early buy-out, so I'm fine waiting until then (which, coincidentally, is the actual release date). Of course by that time the waiting list queue for backorders will likely have me getting my new iPhone 11 Pro in October, so I won't get to try out the awesome new camera(s) until then.
Think of all the cat photos I'll be missing out on.