Apple had yet another virtual "event" today, focusing on the Apple Watch Series 6 and new iPad models for the Classic and Air varieties.
As I've mentioned every single time Apple has released a new Apple Watch, I detest wearing watches. I can never seem to get used to them and question the need to have one since I can get the time from my iPhone any time I want to. Also... the Apple Watch is just too dang thick. I thought maybe if they ever came out with a thinner model with the battery in the strap or something, I might be able to manage it.
But then... Apple actually started adding features that mean something to me.
I very nearly bit with the 2018 Series 4 model because of the ECG feature.
Then today Apple unleashed Series 6 which adds blood oxygen monitoring and sleep monitoring. Since I finally managed to train myself to wear a $25 Wyze Band without it bothering me, I went ahead pulled the trigger...
Apple Watches come with a crazy number of options...
FACE SIZE: 40mm • 44mm
Since I have bony little arms, there really wasn't a choice here. Even 40mm is likely too big, but it's the smallest they offer.
CASE MATERIAL: Aluminium • Stainless Steel • Titanium
Given that stainless steel starts at $699 and titanium starts at $799, I was juuuuust fine with aluminum.
CASE FINISH: Space Grey • Silver • Gold • Blue • Red
I wanted a Project RED case with a black band. But you can only get a Project RED case with a Project RED band which I thought might be a little too bright and flashy for work. I ended up going with Space Grey since I really like it on my MacBook Pro.
BAND TYPE: Solo Loop • Braided Solo Loop • Sport Band • Sport Loop
Interesting to note that Apple now offers closed loop bands! No buckle or clasp or any overlapping material... just a single closed loop of either squishy silicone or a braided material. I wanted to go with the braided one because I thought it might trap less heat... but it was $50(!) more and looked kinda hippy, so I decided on the silicone. Kinda excited about it since it means I won't have a clasp digging into my wrist! In order to get the right size, Apple has you print out a measuring guide and wrap it around your wrist to get a size number. We'll see how that goes.
BAND COLOR: Citrus • Navy • Green • Yellow • Red • Black • White
I really, really coveted that Project RED, but there's just no way I could wear something like that for work... especially if I get back into volunteerism. So I went with classic black to pair well with my Space Grey watch. Still more than a little bummed that I couldn't get a Project RED watch with a black strap. It makes no sense that Apple doesn't allow that.
CONNECTIVITY: GPS • GPS+Cellular
Even if I wanted to pay an extra $100 to get Cellular on the thing so I can text and talk without my iPhone nearby, I didn't want to spend extra money on my AT&T bill each month to get it. I am never without my iPhone nearby anyway, so it would have been a wasted expense for me.
Thanks to wanting to having to have something I can wear for any occasion, this is the kinda boring watch I ended up with...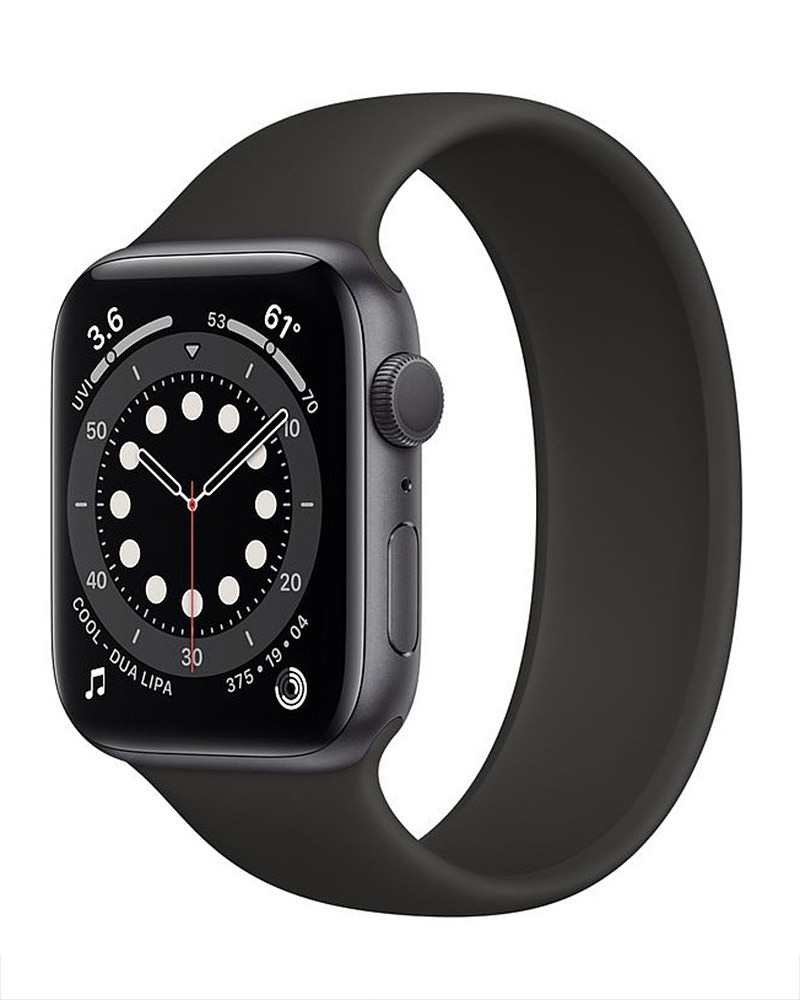 Keep in mind that the watch I wanted to order would look like this, assuming Apple let me make it...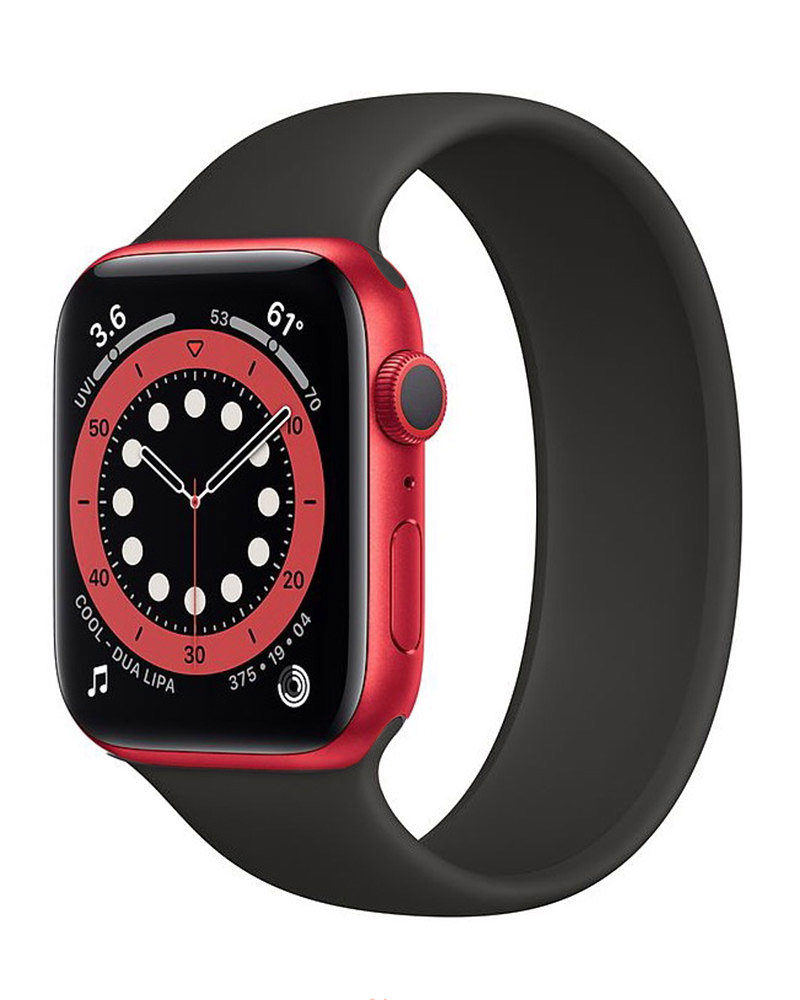 Seriously... HOW COOL IS THAT!!! So why, Apple? In order to get this I would have had to have ordered the Project RED watch with a Project RED band, then purchased a separate black band for $50. Yikes. I was already going $50 over my $350 savings... I can't afford to add another $50 on top of that. Oh well. The Space Grey is a more subdued, classic look so I can't be too mad about it.
Another thing I can't be too mad about? Apple's continuing efforts to become a more sustainable company. The list of "green" features of the Apple Watch just keeps getting longer...
INTERESTING TO NOTE... Apple is no longer including the little USB charger brick in the box. If you need one, that'll cost you $19 extra. All you get is the cable with magnetic charging pad. Apple is actually touting this as a "feature" because most people already have a bunch of the chargers so it's not wasting materials and adding to their CO2 footprint. And I'm like... okay... I guess that makes sense. But you will note that they did not decrease the price by $19, so I am smelling a fair amount of bullshit here. If you watch the event video, you will note that nothing is said about how much money this is adding to Apple's bottom line. Given how many watches they sell, I'm guessing it's a considerable chunk of change.
So... $400 plus tax. Plus an additional $80 if you want to purchase 2 years of AppleCare+. That's about $200 more than I wanted to spend. A better option for my budget was the Series 3 at $200 or the new Watch SE at $279... but they don't have ECG functionality or blood oxygen monitoring, which is the whole reason I want the watch in the first place. Still wish it was thinner by at least 1/3, but Apple seems in no hurry to get there, so I guess this is what I get.
Apple says my new potentially-life-saving toy will arrive by the end of the month. Given that they currently have a 0 for 3 track record in hitting promised delivery windows with me, I'll believe it when I see it.
In other news? I'm officially poor now!
But what else is new.