With all due respect to Peanuts (widely considered the benchmark for comic strip exceptionalism), I think that Calvin & Hobbes is the greatest comic strip of all time.
Not only was it drawn in a style that flawlessly conveyed the energy of the strip, Bill Watterson created stories that are a master class in economy of words and images. I marvel at what he managed to accomplish within the constraints of a daily strip. His is a skill that has been sorely missed, and I keep hoping that he'll do another strip one day... even if it's limited in scope or duration. Anything Watterson does would be incredibly interesting to see.
I have re-read my The Complete Calvin & Hobbes set cover-to-cover many times, but that doesn't stop me from reading the daily online strips.
Today's strip is this...
Yet another triumph by Watterson.
But getting back to my marveling over his mastery of economy of words and images... look what happens when you get rid of the last panel...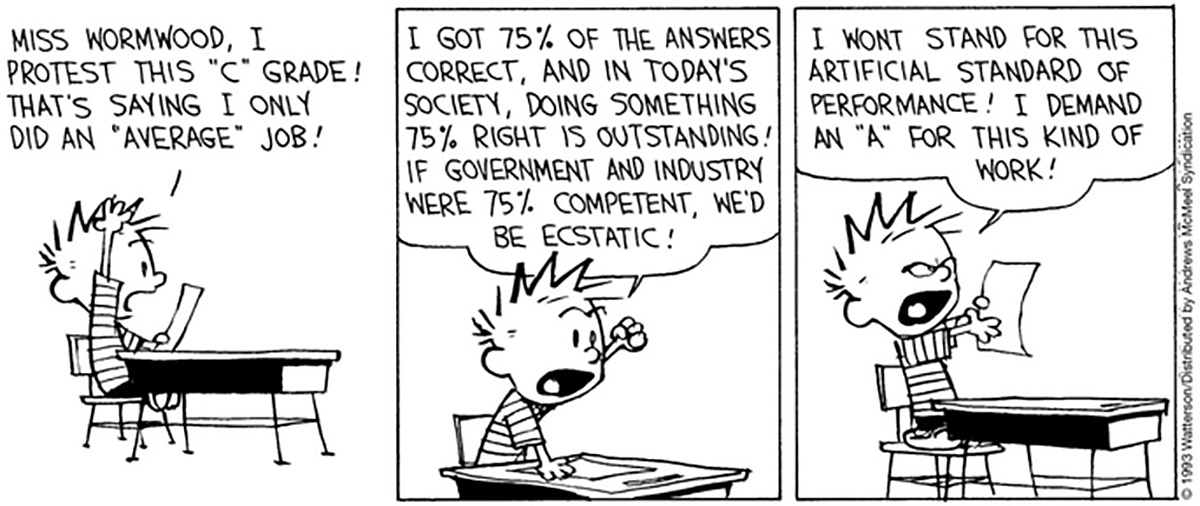 Without the punchline, it is a much more ruthless skewering of today's "I'm Special and Deserve Full Credit for a Lackluster Job!" culture. It is what makes Miss Wormwood's response of drinking Maalox straight out of the bottle so funny.
And then look what happens when we remove the first panel...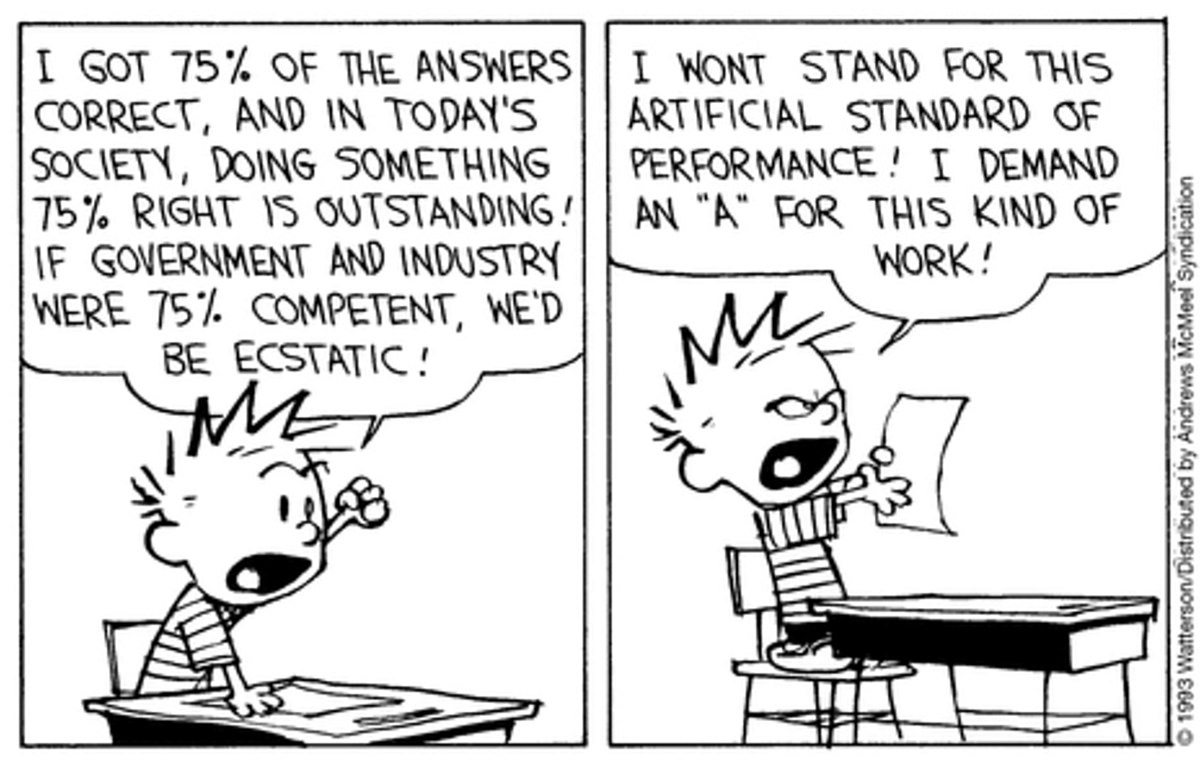 Without the setup to soften the impending joke... Calvin objecting to his C-grade... the strip is considerably more vicious in nature. Calvin's demands are more of a direct attack. And if the words weren't accompanied by drawings of a cute kid, I'm note sure they would hit as funny, even though the concept of being recognized as "exceptional" for less-than-exceptional work could be seen as funny in any context.
Which brings us to the meat of the strip, which is this panel right here...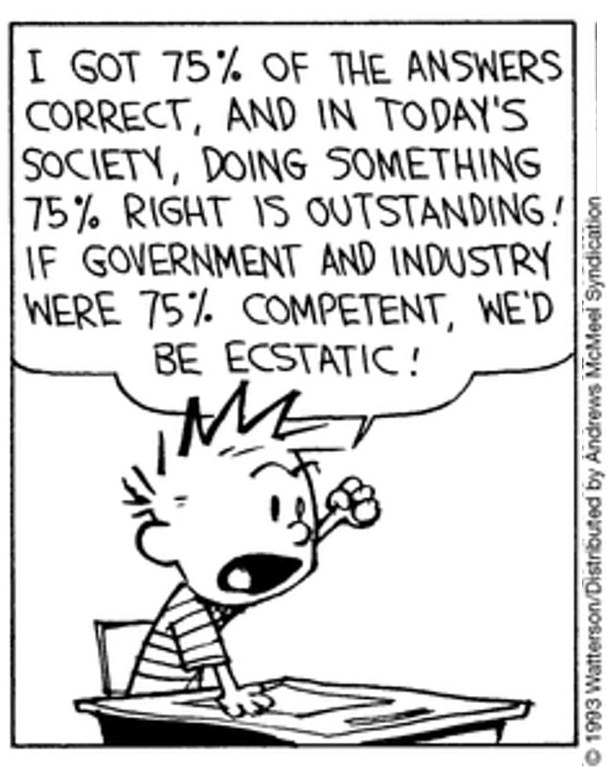 Now, to me, all of a sudden the strip (when stripped down to this single panel) is hilarious. All context has fallen away, so this becomes a scathing comedic commentary on government and industry. Congress excels at demanding exceptional recognition for doing a minimal, mediocre, crappy job. They run their re-elections on it! I look at this one panel so beautifully putting into perspective as to why our culture has been built around "American Exceptionalism," and here we are... it flows from the top. Congress demands exceptional recognition for less-than-exceptional work... people see this... people vote on this... and suddenly we're all about being "the best in the world" at everything, even though we're getting our ass handed to us by other countries in SO many areas.
Education being at the top of the list.
Forever moving the goalposts so we can be the greatest in everything is the real American Way.
It's a lot less work than putting in the actual work.