Posted on October 2nd, 2022

I may be mired in wildfire smoke and barely able to breathe, but have no fear... because an all new Bullet Sunday starts... now...

• Behind! If you're old like me, get a colonoscopy, y'all...
The fact that Ryan and Rob are willing to use their celebrity for important stuff like this is why I love Ryan and Rob.

• Ch-Ch-Ch-Changes! Just an FYI that Changeland, one of my favorite films of 2019 is now streaming on Amazon Prime. As if the fact that it's gorgeously shot in Thailand isn't enough, the closing credits features Thai cats! It's a bit deeper movie than this trailer lets on, but it's fun too...
I own the film, so I can watch it any time I want... but I will be giving it more than a couple views on Amazon just to give it some love for studio execs who need to be making more films like this.

• Diego! Well, crap. Now I love Diego Luna even more than I already did...
If you're not watching him being brilliant in Andor, which is the best Star Wars since Rogue One, then you should get on that.

• Play On! Explain to me again how Lizzo playing a fucking flute is somehow controversial. SHE IS A CLASSICALLY-TRAINED FLAUTIST FOR FUCK'S SAKE! Just listen to this...
IT'S NOT LIKE THEY HANDED IT OVER TO SOMEBODY WHO DOESN'T KNOW WHICH END TO BLOW INTO! IT'S NOT LIKE THEY GAVE IT TO PETE TOWNSEND WHO SMASHED IT ON STAGE! IT'S NOT LIKE LIZZO SHOVED IT UP HER ASS AND SHIT IT OUT ON THE CONSTITUTION WHILE KICKING A PUPPY. AND TELL ME THAT BEN SHAPIRO EVEN KNEW ABOUT THE FUCKING FLUTE BEFORE LIZZO PLAYED IT. THE WAY THIS PIECE OF SHIT TRIES TO CREATE FAUX OUTRAGE TO CATER TO PEOPLE WHO JUST WANT TO BE MAD ABOUT EVERYTHING ALL THE TIME IS THE ACTUAL FACE TATTOO PHENOMENON AT WORK...
But that's not all... how the fuck is Lizzo twerking with a slave-owner's crystal flute more disrespectful than it's past-owner James Madison LITERALLY ENSLAVING PEOPLE? I will never in a million years be able to wrap my head around the faux outrage and blatant hypocrisy of these assholes...
Good on Lizzo. I hope she keeps pissing people off for a very long time.

• Expired! Petco rewards points used to expire after 90 days. Then it was 45 days. Now it's 30 days. They really, really don't want you to be able to cash in your points. I look forward to the email telling me that they expire in 24 hours. Guess the only thing I'm buying there now will be their bulk kitty litter... and it's probably cheaper and more convenient to get it from Chewy anyway, so maybe not even that. In adjacent news... look forward to your local Petco announcing that they will be closing soon.

• Avalon! I have only ever been a casual fan of Brian Ferry and Roxy Music. That being said, I played there Street Life: 20 Greatest Hits album to death, and still fire it up from time to time...
Most of my favorite tracks from Roxy Music is from their masterpiece album Avalon. Which is why this look at the album and its recording is so cool to see...
And... now I'll be listening to Street Life on repeat for the rest of the evening.

Until next Sunday then. Here's hoping your air is smoke-free.
Tags:
Assholes
,
Bullet Sunday
,
Fucking Assholes
,
Hipocrisy
,
Movies
,
Music
,
News
,
Television
,
Worthless Pieces of Shit
,
YouTube
Categories:
Bullet Sunday 2022
,
Movies 2022
,
Music 2022
,
News – Politics 2022
,
Television 2022
—
Click To It:
Permalink
—
2 Comments: Click To Add Yours!
Posted on September 16th, 2022

It's the Sony SpiderVerse 3.0! Or whatever.
Despite all the numeours bad reviews, I was actually willing to give Morbius a shot... on Netflix, of course, I wasn't going to spend money to see it in theaters. And now that it's been streaming for a week, I figure I can talk about the whole ordeal.

I'm not going to review the movie. Suffice to say it's not horrendous, but it's far from good. There's numerous idiotic story beats that make less than zero sense... and they use time jumps not to be clever and interesting, but to appear clever and interesting. Alas, they only serve to convolute the compressed stream of yet another stupid origin story that nobody asked for. Why they couldn't have just picked up after Jared Leto had been Morbin' for a while, gave us an interesting adversary, and spent five minutes recapping his useless origin in some way that was actually clever and interesting... well... that might have worked.
And now I am going to discuss a heavy spoiler (if you can call it that) for one of the "shocking" events in the film.

The post-credit madness has The Vulture (Adrian Toomes played by Michael Keaton) disappear from the Marvel Cinematic Universe and reappear in the Sony SpiderVerse. FOR NO REASON AT ALL. Doctor Strange's spell in the MCU returned everybody to their own universe, but this iteration of The Vulture didn't originate in the Sony SpiderVerse, so I have no idea what in the hell they were thinking.
I have less a problem with The Vulture wanting to team up with Morby to defeat Spider-Man... nobody in the MCU remembers that Peter Parker is Spider-Man, including Toomes, so him wanting to destroy the guy who destroyed his life and sent him to prison back in the MCU makes sense. Except it really doesn't. Toomes has a family back in the MCU. He has no beef with the Spider-Man in Morbius's universe. So why wouldn't he focus on getting back to his family instead of some useless vendetta against somebody who had done nothing to him? It's like... holy shit. Did the Morbius writers think about this crap for even two seconds?
Apparently not.
Which kills me, because Toomes did the right thing in the end, but that was erased for nothing more than Sony trying to sponge off Marvel Studios hard work.
Which means that it's just one more shitty take on Morbius for this embarrassing fucking movie.
Sony should either A) Sell the rights for Spider-Man to Marvel Studios... or B) Just sit back and collect the profits on the MCU Spider-Man movies, which don't suck.
But of course they won't do any of those things because they'd rather keep hoping they hit the jackpot... even though they are doing very little to ensure that actually happens.
Posted on September 14th, 2022

I love all kinds of movies. As I may have mentioned, I have "themes" which I pick every month to try and watch movies from that genre. Last month I focused on South Korean films, this month I'm watching Bollywood/Tollywood films. And there is no film... none... that has completely absorbed me like the masterpiece that is RRR. It's advertised as standing for Rise—Roar—Revolt... but technically it's standing for S.S. Rajamouli, N.T. Rama Rao Jr., and Ram Charan, which is the director and two stars for the film.
RRR is just bonkers.
And that's understating it.
Either you will be able to buy into this movie and the culture it represents 1000% and enjoy every minute that it is blowing your mind with its unreal absurdity... or you won't. If you can buy into it, you're in for a Tollywood treat of epic proportions. If you can't? Well, there's no hope for you enjoying this one, because it's out there.
Tonight I watched RRR for the third time (it's on Netflix)...
If you can stick with it for a while and accept that these guys are like superheroes involved in one of the greatest bromances of all time, it's worth your valuable time.
Because once you see a guy throw a leopard at another guy in a fight... well... what more do you want in a movie?
Posted on September 11th, 2022

Another year of waking up, realizing it's 9/11, and knowing that it's the Last Night of the World all over again. I'd stop and think of something more to say, but I don't have time... because an all new Disney D23 Expo Edition of Bullet Sunday starts... now...

• D23! Every year Disney holds its D23 Fan Club Expo where they talk about all the new things that will be coming up. Ever since they bought Star Wars and Marvel Studios, it's been a much more important event to me than it was prior...

• Thunderbolts! It's a Marvel Studios reunion! Florence Pugh returning as Yelena Belova? Sebastian Stan returning as Winter Soldier? David Harbour returning as Red Guardian? Hannah John Kamen returning as Ghost? Wyatt Russell returning as US Agent? Olga Kurylenko returning as Taskmaster? SIGN ME UP! In the comic books, Thunderbolts are a team of villains pretending to be a new team of heroes in the MCU. You don't find out who they actually are until the last page. This looks to be the same type of thing, except it's going to have a very different dynamic since the element of surprise is completely missing. If people are familiar with the MCU, they already know who these actors are playing. It would seem that this movie is going to have a Russian plot since most of these characters (except US Agent and Ghost) having ties to there. Well, whatever the case, this cast is very exciting, and I'm really looking forward to this one.

• Invasive! I didn't know exactly where they were going to go with Secret Invasion since the comic book series relied on a huge amount of backstory that simply doesn't exist in the MCU. Or does it? I mean, there is a number of interesting people in the MCU who could have been swapped out by the shape-changing Skrulls... and first on my list would be Sharon Carter, Agent 13, whom we lost saw as a bad guy (bad gal?) "Power Broker" in The Falcon and the Winter Soldier. I hope that there's some major names that got replaced and not just some background characters (how cool if Tony Stark was replaced and it was a Skrull?)...
Olivia Colman?!? What's she doing there? It looks like Rhodey might be a Skrull in the trailer, so anybody could be. Which is the entire premise, I suppose.

• ARMORRRR! And speaking of Rhodey, Marvel Studios says that Secret Invasion will lead directly into his own series, which would be Armor Wars. Other than Ironheart, we don't know whether the concept from the comic books will make it to the series, but it should prove interesting if the Stark armor gets out and the series is putting the genie back in the bottle. No trailer and no idea of an air date.

• WHAT??! Surprise! I had no idea that we were getting a Werewolf by Night Halloween Special on Disney+...
Gael García Bernal?!? That's quite a get for the character. Not exactly sure how this ties into the bigger picture... but something I'm excited to see given the grind house aesthetic that's going on. Interesting to note that Man-Thing is going to be in this as well.

• Andor! I'm one of those Star Wars fans who didn't like everything that came after The Empire Strikes Back except for Rougue One and Solo. Fortunately, The Mandalorian came along to revive good Star Wars for me. Then we got Book of Boba Fest, which was good. Then we got Obi-Wan Kenobi, which was also good. And next up? Andor, which is coming out of Rogue One...
This looks so good. And I couldn't be happier, because his character is fantastic. Fingers crossed it lives up to my high expectations.

• Mando! And speaking of The Mandalorian, heeeeeere comes Season 03...
Awww... baby Grogu is still adorable. He never gets old.

• Oh Percy! Is it too much to hope that Percy Jackson and The Olympians doesn't suck?
While the movies were far from terrible, they weren't what I was hoping for either because they didn't follow the books (WHY? WHY WOULD YOU DO THAT?!?).

• Treasures! I am a big fan of the first Nicholas Cage National Treasure movie... and thought that the sequel was okay too. Now they're releasing a new television series based on the movies (with Harvey Keitel and Justin Bartha providing a link between the two)...
Catherine Zeta-Jones is a good choice for a villain, but I find it weird that they have made the show to be some kind of teen adventure version?

There was other stuff that got discussed (Wakanda Forever, Ant-Man and The Wasp: Quantumania, and Indiana Jones 5 to name a few), but that info hasn't been released to the general public yet. Probably eventually though.
Posted on August 30th, 2022

Lately I've been watching movies from the 80's to see how well they hold up all these decades later. The answer? It's a mixed bag. Some of them hold up just fine, even when you don't mentally place them into the time that they were released. But others? Yikes.
It all started when I watched the original Top Gun before watching Top Gun: Maverick again (I bought it, but original saw it in the theater). My verdict? Well... the action is just as good as it ever was. And while the whole You've Lost That Loving Feeling scenario is still kinda funny, it's also incredibly cringe. Sure it's funny that Charlie (Kelly McGillis being awesome) shot him down harder than any fighter jet crash, but it's the skeezy way that it was approached in the first place that has the scene hitting a lot different today...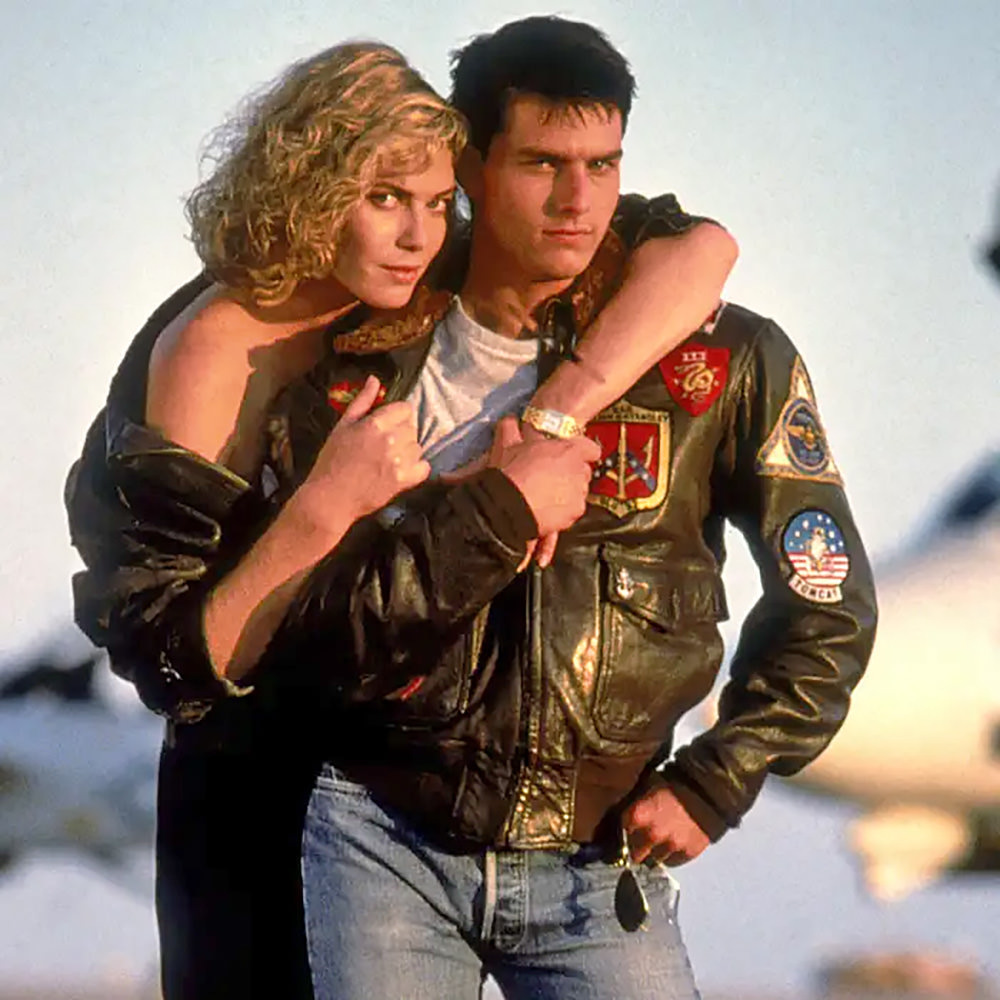 Although... eh... it's not terrible. I mean, it's no The Princess Bride which is as wonderful as it ever was... but it's also not nightmarish bad.
What actually is nightmarish bad? Revenge of the Nerds. Holy crap! It's all predatory, rapey, exploitative, misogynistic, and outright horrifying behavior from beginning to end. I have no idea how it was made back then!
It's kinda weird how I've remembered so many movies completely different than they actually are. I'd like to think that it's because I was clueless back in the day... but I'm open to the possibility that my memory is just faulty. The other day I forgot where I set down a glass of water just five minutes after pouring it.
Posted on August 28th, 2022

A time to be born, a time to die. A time to blog, a time to bullet... because an all new Bullet Sunday starts... now...

• Confess! I love the Fletch books. I love the Chevy Chase Fletch movies... even though they are a different take on the material than I would have gone with. And now we're getting a new Fletch played by... Jon Hamm?!?
Couldn't be happier. Hamm has proven over and over that he has some serious comedy chops, and I think he's a perfect fit for Fletch. Hopefully it will be priced reasonably given that it's day-and-date with the theatrical release. I guess we find out on September 16th.

• Murders! I finally got caught up enough that I could spare enough time to watch the final episode of Inly Murders in the Building...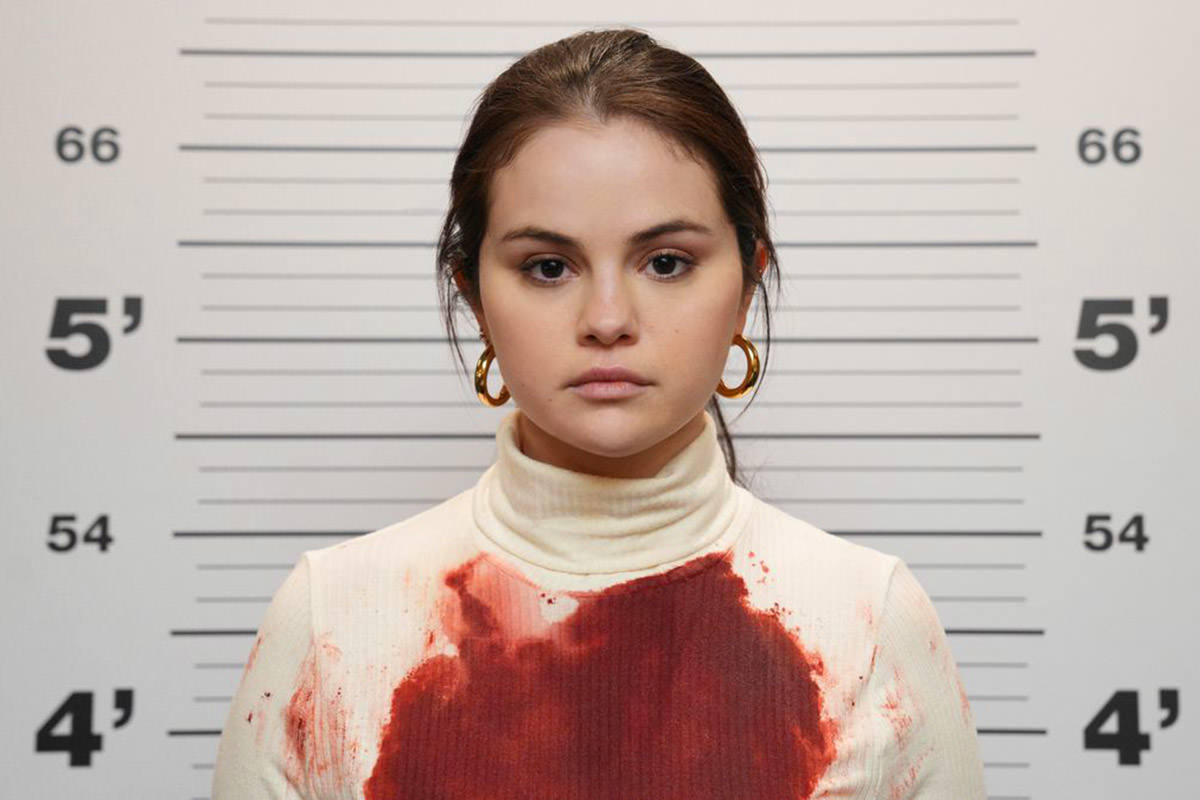 I didn't guess the killer, but I did enjoy how they wrapped it up. And that final star cameo? Brilliant!

• Alternative Facts! Do you know what makes for alternative eggs? POTATOES!
I don't know how accurate this is... but I do like me the potatoes.

• The Death of Streaming! As the whole Warner Bros. Discovery fiasco continues to implode... I find myself starting to not give a shit. At first I was outraged because shows like Infinity Train were being buried and movies like Batgirl were getting killed off during production. It just seems so incredibly disrespectful towards the people who work hard on these projects to have their efforts be shit on. And all to save a few bucks on taxes and residual payments. But now I am to the point where I'm just saying "good." That's two less streaming services I have to pay for. About the only thing left on Discovery I give a shit about is Bargain Block, and if HBO is going to waste away to a few shows I watch, then what's the point? I'll discontinue my annual memberships and just pay for a month or two each month when there's something I want to watch. So thanks for saving me a bunch of money, LOL! Although... I can only hope that this will actually improve the state of the DC Comics Cinematic Universe, which has been a festering pile of shit since the put all their eggs in a Snyderverse basket.

• Fake? As a long-time fan of Johnny Harris and his videos, I've had more than a few problems with his videos over the past year which tend to simplify things to the point of them sliding more towards fiction than fact. Now I'm a lot more selective about which of his videos I watch and how much credence I give to his thoughts (which is why I haven't been featuring his content on this blog as of late). And then I ran across this, which perfectly encapsulates where I'm at...
Like this guy, I don't want Johnny "canceled"... I just want him to do better. He's still a compelling video maker.

• EXCUSE ME! There's a lot of people who can do a President Trump impersonation. Jamie Foxx has a really good one...
Fun times. Fun times.

And now I must bid you (and my bullets) adieu.
Posted on August 14th, 2022

Don't let my busted ass blog ruin your day... because an all new Bullet Sunday starts... now (even if it will have to be posted later)...

• Borked! Not only is my blog completely fucked today for unknown reasons, I see that now my heavy purple X's at the beginning of each entry are now regular-old black crosses?
Absolutely no clue what that is about. But it seems to happen on every browser I try and the code for them to be heavy and purple is still there... so one more thing to worry about, I guess.

• Found! One of my top-five favorite television shows of all time, The Finder, is streaming on Disney+...
The show has some things that did not age well (there is a Romani character which is referred to as "The G-Word" among other things) but the stories, characters, and concept are all fantastic. If you have Disney+, I urge you to give it a shot. If, for no other reason, to see the incomparable Michael Clarke Duncan in one of his final roles. HELPFUL HINT: The series was originally broadcast (and is still streaming) out of order. To watch it in an order where the plot threads all make sense, do so like this... Episode 01, 09, 03, 04, 02, 10, 05, 08, 06, 07, 12, 11, 13.

• Prequel Hunt! And speaking of streaming... I don't know if I've mentioned it yet, but the Predator prequel, Prey (streaming on Hulu), is fantastic. It not only stays faithful to the original concept in a way that other "Predator" movies haven't, in some ways it's actually superior to the original. This time the action takes place on the Great Plains in the 1700's sometime. This time it's a Comanche girl who takes on an earlier concept Predator who hasn't gotten the same advanced weaponry we see in the other films...
Now, there's been some serious shit-talk online about the fact that a Comanche girl was able to battle a Predator without being immediately slaughtered, but if you actually pay attention to the film, it is well explained exactly how she could do this. Multiple times! I dearly loved this movie, and hope we not only see more Predators throughout history (somebody mentioned Predators in feudal Japan, and I got goosebumps)... but I hope we see a lot more of the movie's star... Amber Midthunder. So incredibly captivating and talented.

• Puppers! After you watch Prey on Hulu... treat yourself to this story about the other star of the movie!

• Sad! I don't get too excited for non-Marvel Studios movies lately... but this? This looks really interesting!
If nothing else, it looks like something that will be new and unique, so there's that!

• NEWS! This just in from the "No Shit, Sherlock" department... The More Money You Earn The Happier You Are, Large Study Finds.

• Denmark! This dipshit actually thought she did a thing...
All she actually did was show how utterly brainwashed Americans are by politicians and the wealthy corporations that own them.

No idea when I will have a chance to figure out what is wrong with my blog this time. I'm traveling this coming week, so maybe never! So see you next week... maybe.
Posted on August 8th, 2022

I was deeply saddened to learn that Olivia Newton-John passed away today.
I fell in love with her... and fell in love with her hard... while coming of age in the 70's and 80's. I wasn't allowed to go see Grease in the theater (I was 12 years old)... but it was one of the first VHS tapes I rented in the early 80's! That was back when VCRs were so expensive that you couldn't afford to buy one unless you were wealthy. Instead my family reserved the VCR at the local video store to rent over the weekend... then rented a stack of movies to go with it so we could get our money's worth out of the pricey machine rental.
And, yeah, I watched Grease multiple times on multiple weekends. I was never a fan of musicals but... well... Olivia Newton-John. Because, damn...
And I listened to that soundtrack many, many, many, many times.
And then there was Xanadu.
Because of my love of Olivia-Newton John, I begged my parents to let me go see it in the theater when it was released in 1980. I was 14 years old. It was a PG film. My parents relented, and let me go see it with my friends. The movie wasn't great... but I did like it because it played to a trifecta of my loves... Olivia Newton-John, Don Bluth Animation, and Greek mythology. Olivia Newton-John was positively radiant in every frame...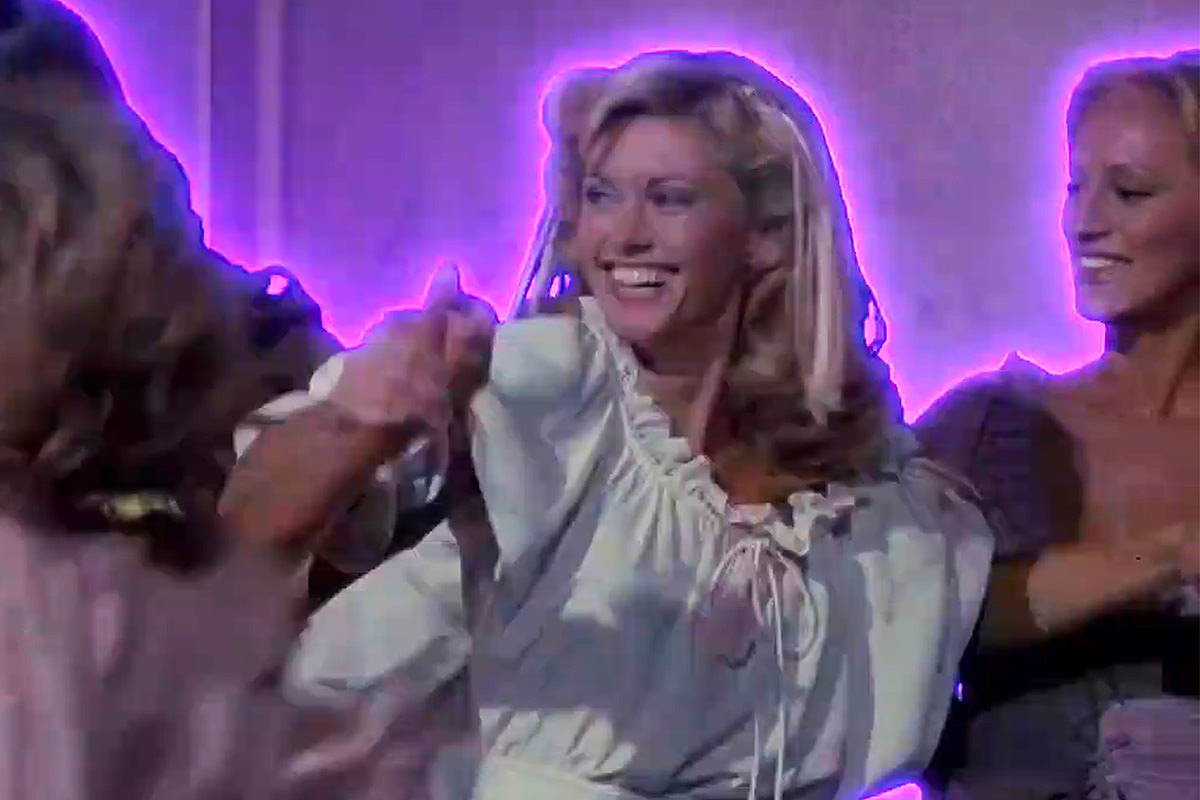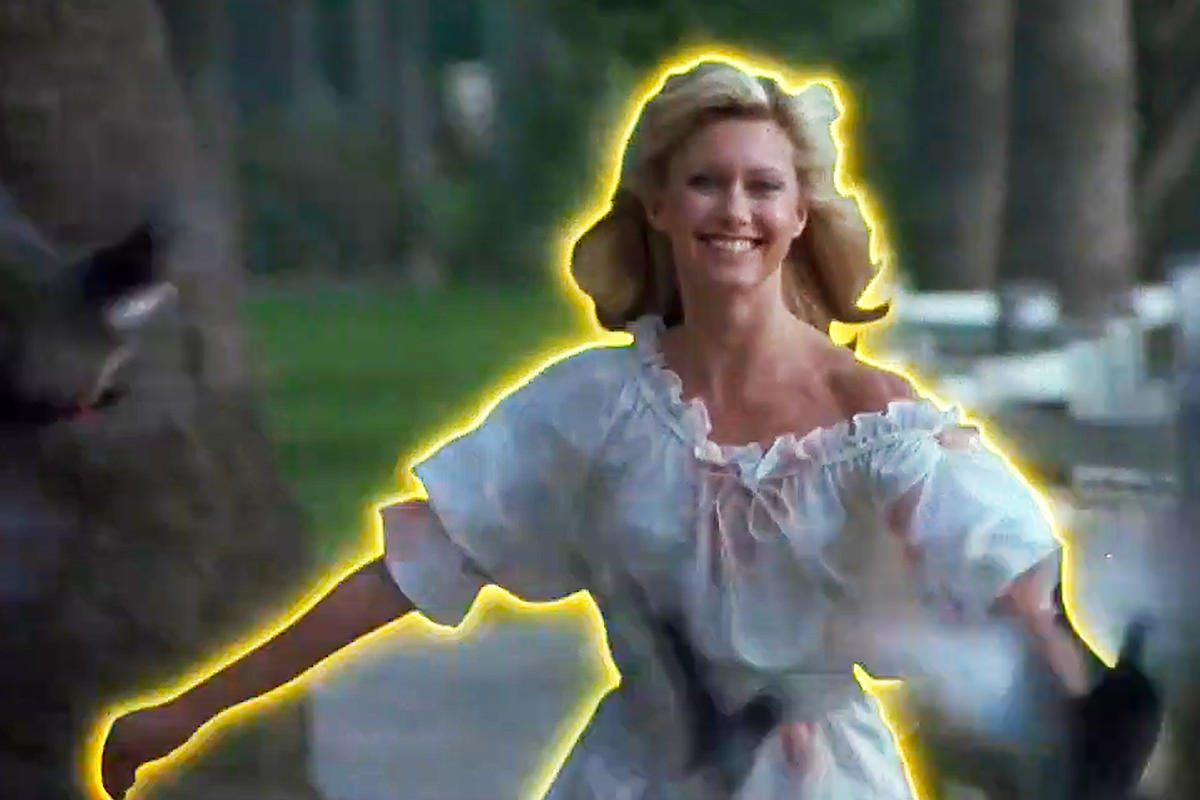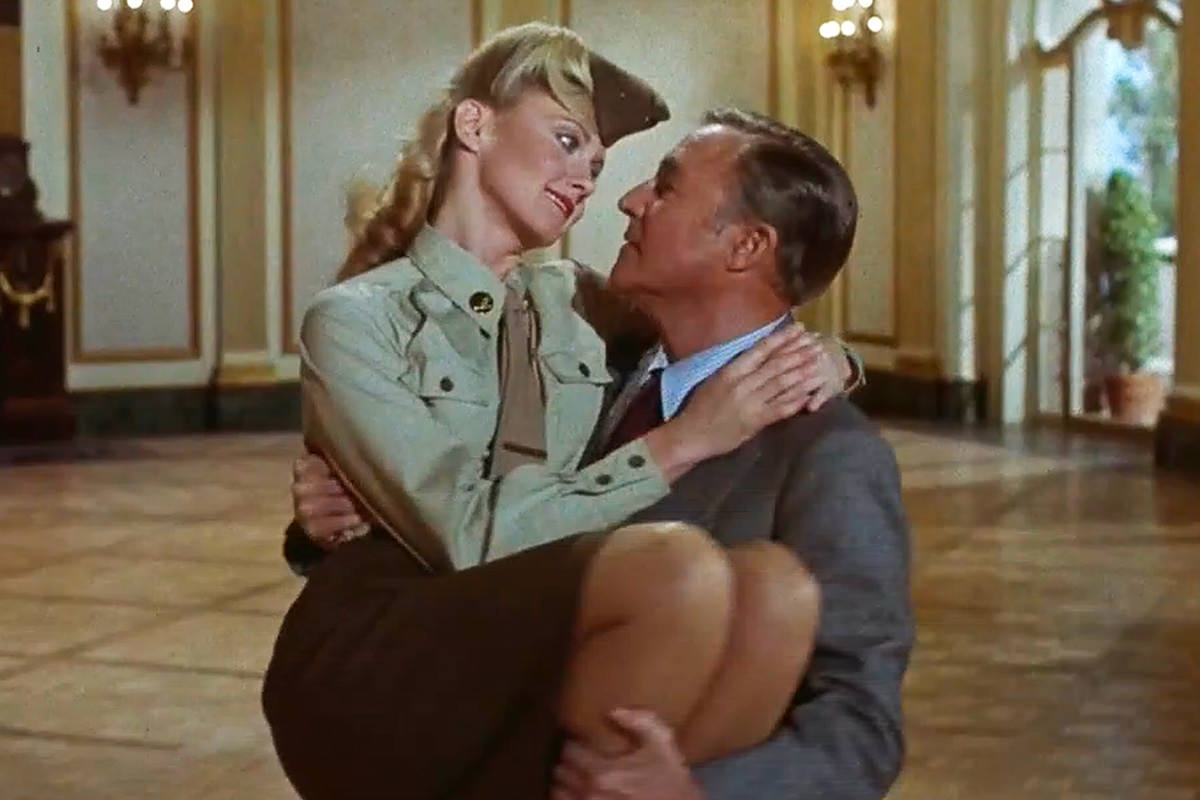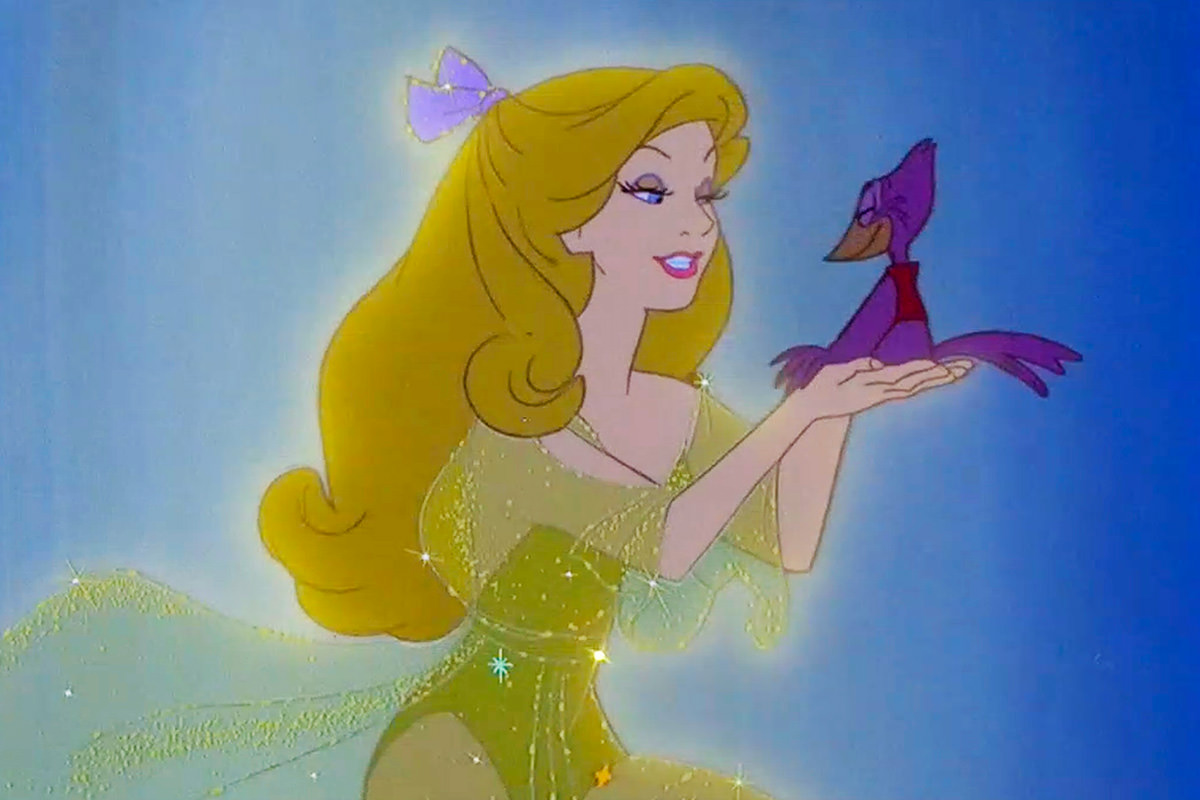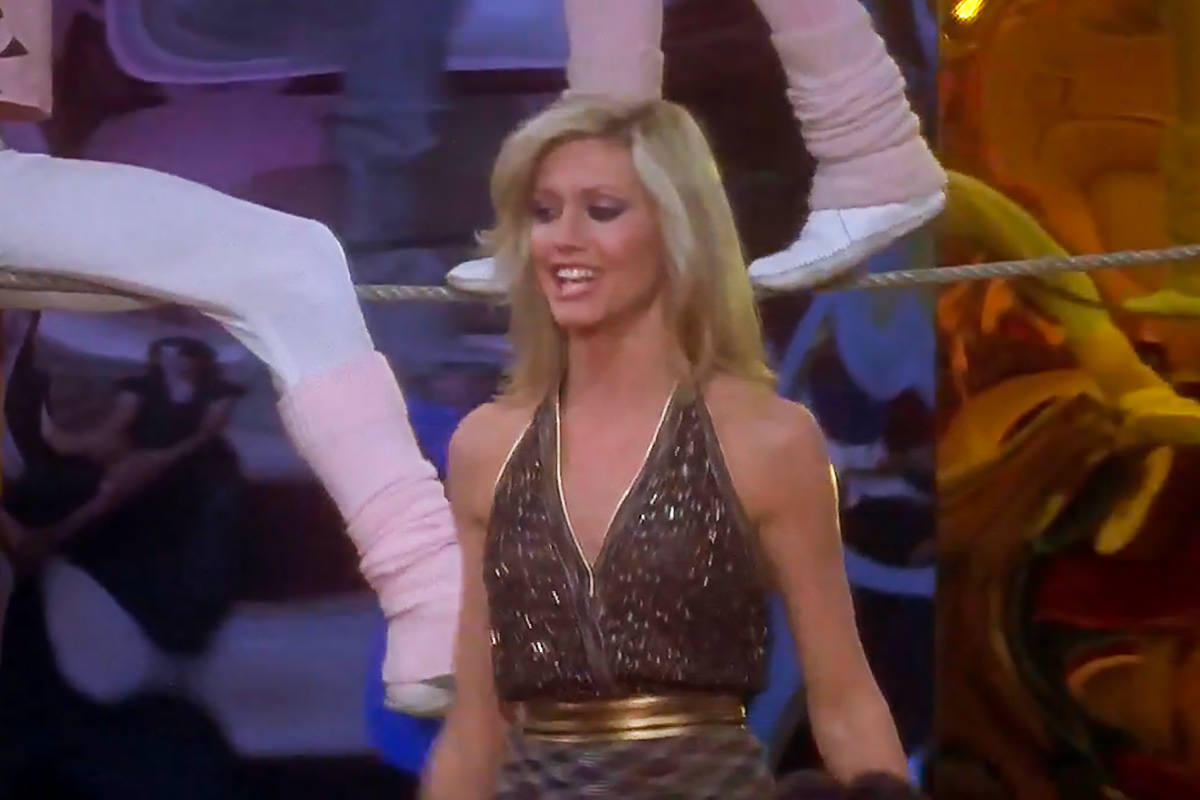 Kira never got to say which muse she was... but she started to say it. Her name started with a "T" which means she was Terpsichore, muse of dance. And while the movie wasn't all that great... the soundtrack was incredible. I played it to death.
In 2020 Olivia made a quick video on the 40th anniversary of the movie... looking as radiant and lovely as ever...
ONJ appeared numerous places over the years. More recently she was a guest-judge on RuPaul's Drag Race and even appeared in one of the Sharknado movies!
As sad as it is that she's gone, she leaves behind music that will carry on for a very long time. And that ain't nothin'. Rest In Peace, Olivia Newton-John, you will be so very missed.
Posted on August 7th, 2022

World War III is back on the table thanks to politician idiocy, but don't let that harsh your mellow... because an all new Bullet Sunday starts... now...

• Wedding! To my fellow Hallmark movie nerds... Wedding Season on Netflix. The concept has been done to death, but this one is way too cute to miss...
I love how Netflix gives a good budget to their movies like this. It makes all the difference in diferentiating them from Hallmark.

• Star Wars Summer! The LEGO Star Wars Summer Vacation Special has a gem of a Weird Al song attached to it, and the video is right here...
Whether you're a Star Wars fan or a LEGO Star Wars fan or both... the special is worth a look! Find it on Disney+.

• Eternally Again! Patton Oswalt leaked that they are working on another Eternals movie. Good. Now leave powerless, annoying Sprite the fuck out of it (or kill her to start off the film). Leave Ajak dead. Leave Ikarus dead. And as much as I loved Gilgamesh, leave him dead. Then kill off Druig (or turn him into the full-on villain he is). Focus on Sersi, Thena, Kingo, Phastos, and Starfox. FIVE characters instead of however the fuck too many were in the first film. Marvel needs to get over themselves that Eternals was an epic masterpiece and come to terms with the fact that they created a bloated, scattered, mess of a film. Avengers Endgame had DOZENS of characters and felt more focused. Don't get me wrong... I enjoyed Eternals and didn't think it was as awful as many people did... but it could have been SO much better. I do hope that Chloé Zhao comes back to direct because her work is so beautiful... but don't force her to cram so much shit in her film that it gets so very sloppy.

• Vacation! This is so accurate as to sting a bit (here's a link in case TikTok is being a dick)...
I haven't had a vacation in three years. Sure I have the hours... but I'm always too busy to actually use them.

• Trash! I will keep saying it... Nancy Pelosi is garbage. Everything wrong with government is right here (And here's a link in case TikTok is being a dick)...
Like most of our politicians, she doesn't give a FUCK how many people she hurts so long as she keeps grabbing that money and power! And she doesn't care if she starts World War III or tanks our stock market to get it.

• PAID! I'd like to leave this Bullet Sunday on a good note... I paid off my blue iMac, Lemon, this week!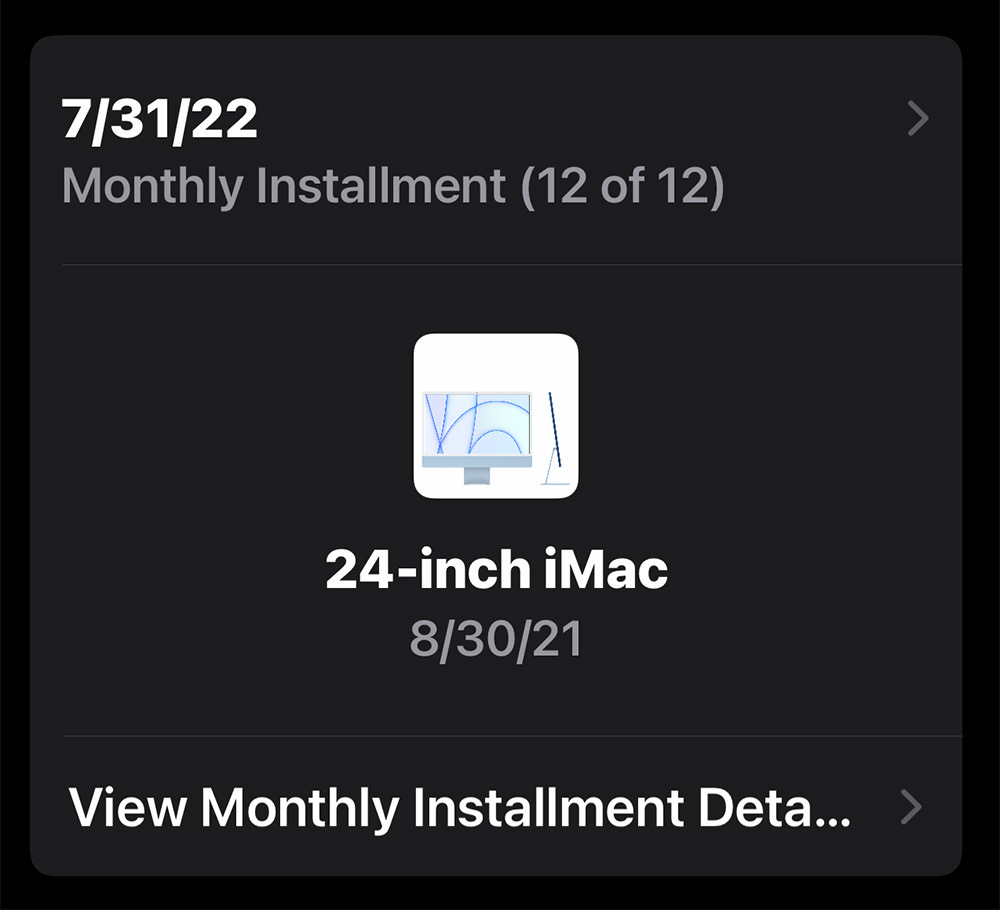 And in two months my MacBook Pro will also be paid off. Which will be very nice. The money not used for making payment can go towards groceries, gas, and everything else that's insanely expensive now-a-days.

TTFN, Bullet fans...
Tags:
Apple Stuff
,
Bullet Sunday
,
Disney+
,
Eternals
,
Marvel Studios
,
Movies
,
Netflix
,
News
,
Politics
,
Television
Categories:
Apple Stuff 2022
,
Bullet Sunday 2022
,
Movies 2022
,
News – Politics 2022
,
Television 2022
—
Click To It:
Permalink
—
0 Comments: Click To Add Yours!
Posted on August 1st, 2022

September 21st.
Cannot possibly enunciate how badly I want to see this series. I haven't loved many of the Star Wars movies after The Empire Strikes Back... but Rogue One is definitely a huge exception, and Cassian Andor is a big part of the reason why...
No K-2SO in the poster. I'm guessing that he comes along shortly. Or at the end of Season 01...
Apparently there are three planned seasons... ever-escalating quicker until the series matches up to Rogue One.