Posted on March 13th, 2022

I've been watching too much television lately, but never you fear... because an all new Bullet Sunday starts... now...

• UPLOAD! HOW ABOUT THAT UPLOAD SEASON 2?!? This show could have so easily... so very easily.... just kept doing what what it was doing in the first season and stagnated into irrelevance. But they decided to really go for it...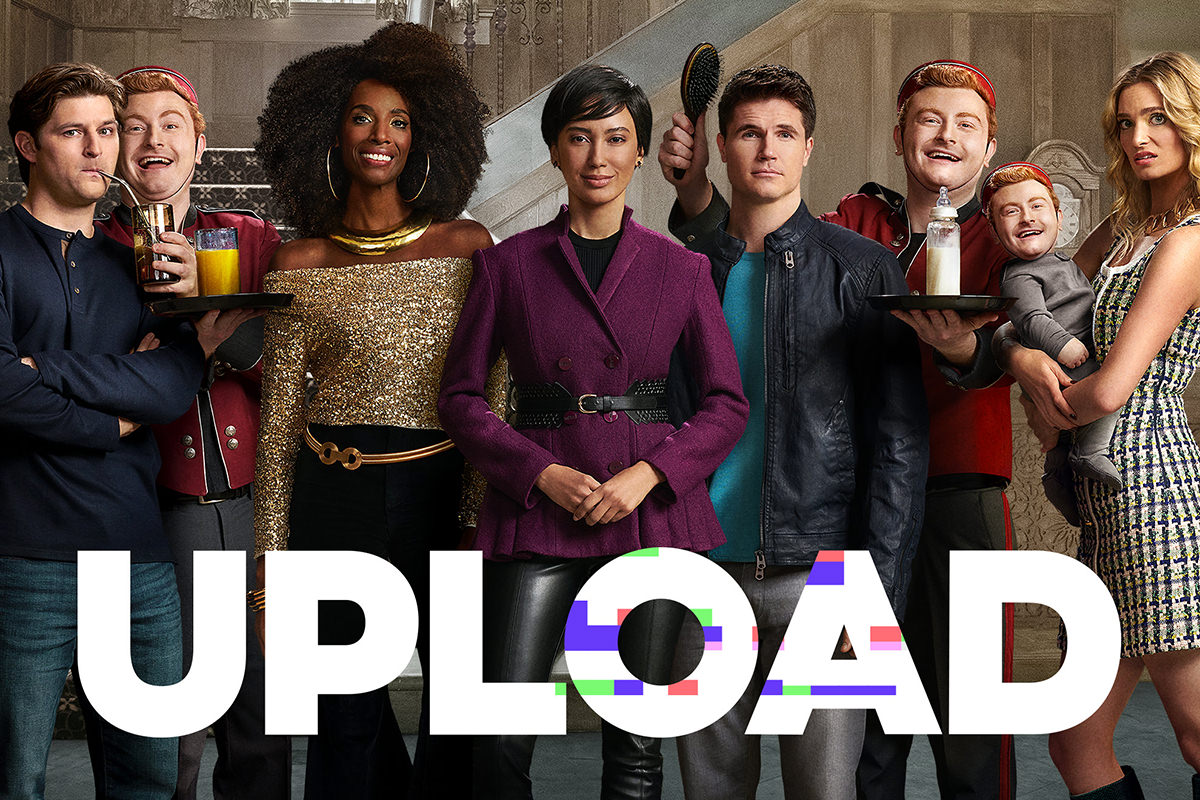 Alas, they dropped it with yet another cliffhanger. Which is fine IF WE GET A THIRD SEASON. But an official renewal has not been greenlit, so who knows. The first season seemed to be just the right length at 10 bingeable half-hour episodes... but we only got seven episodes this time, which seemed a bit rushed. But that's the COVID world we live in, I guess.

• Presence! Well that was unexpected. Easily one of the best Hallmark movies I've ever seen (which is saying something considering I've seen... well... most all of them), The Presence of Love is worth a look if you enjoy the occational rom-com flick...
Gorgeously shot on location in Cornwall and beautifully-acted by Eloise Mumford and Julian Morris, this is a very special film that caught me entirely by surprise.

• Unintended Use! Now that I have a new chair, I've been working on sprucing up my studio so it's more comfortable and productive. A big part of that is getting rid of the cardboard box that's clamped to my drafting table to hold all my stuff. It doesn't really work very well and I have to dig through it to find things. So I bought these little kitchen trays that have just enough friction to keep from sliding around. As a bonus, the soap holder fits inside the tray to organize my pens...
It's always nice to run across something that works for what you need when it's not the intended use of the item!

• Adam! Ryan Reynolds makes even bad movies watchable, so I knew I'd enjoy his latest for Netflix... The Adam Project...
And while not in any way groundbreaking, it was darn entertaining. It also had a story that wasn't terrible, assuming you don't think about it too hard. If you're a fan of Ryan Reynolds and sci-fi fun, this is the movie for you.

• Construction! The guy from Primitive Technology is back at long last. I love his videos...

• ER! The second season of Transplant, which has been playing in Canada for MONTHS has finally been released here in the USA on NBC (I just bought the Season Pass on iTunes again). This is hands-down my favorite medical drama ever (and my third favorite show of 2020 after Ted Lasso and The Mandalorian). If you're not watching it, you're missing out...
If you give it a try, be sure to start with the first episode of Season 01, because it starts out with a bang you don't want to miss.

• Edward! Ever since finding out that Mitchell Ryan passed away on March 4th, I've been rewatching the first season of Dharma & Greg, where he was in top form as Edward Montgomery. He was hilarious in the show, which was really great for a couple seasons...
Rest In Peace, sir.

Until next week there, buckaroo.
Posted on March 9th, 2022

This is the tenth anniversary of Disney's epic disaster, the movie John Carter. I was reminded of this sad fact because there's a look-back at the movie happening over at The Wrap. I don't have anything more to say about this heinous abomination of a film than what I said in my initial scathing review... but I do have a new perspective.
A perspective that comes from the successful adaptation of Dune after the initial failure of that film in 1984.
If only somebody like Denis Villenueve with reverence of the original books could have been put in charge of John Carter of Mars, then maybe it would have had a shot at success. Instead we got a movie which bore only a passing resemblance to the novel. They ignored some fairly major things that made the series work as books, and instead added a bunch of stupid shit that didn't work at all.
As a massive fan of the Edgar Rice Burroughs novels, I fucking hated this film. And my opinion hasn't changed one bit in a decade. I tried watching it again tonight to see if there was any redemption to be had, but there was not. Terrific visuals and special effects which are pounded to shit by a horrible script.
Part of the article at The Wrap was Andrew Stanton talking about the plan for sequel films. The second of which was to be Gods of Mars and the third of the trilogy being Warlord of Mars...
Given how badly the film portrayed the holy Therns and their role in things, there could be no doubt that the sequel would have totally fucked up Gods of Mars just like it completely ruined A Princes of Mars. And so... a part of me is relieved that John Carter failed so utterly that we never had to suffer through the sequels. But the bigger part of me is still angry that we had to suffer through any of this shit at all.
Oh well. The books haven't gone anywhere, so I can return to Barsoom... the actual fucking Barsoom... any time I like.
And then there's this...
If there's anything that can redeem Star Wars after the shitty fucking prequel trilogy, this would be it. Ewan McGregor as Obi Wan Kenobi was one of the few good things to come out of those crap films (another being Samuel L. Jackson's Mace Windu).
I guess all we can do is hope for the best.
And then there's this...
After an incredible first season, Star Trek: Discovery became one of the shittiest Star Trek shows to ever air, which is why I am really, really hoping that the best thing to come out of it... Captain Pike, Spock, Number One, and the crew of the original-original Enterprise... will redeem that franchise.
I guess all we can do is hope for the best.
Posted on March 6th, 2022

Don't let life distract your from what's truly important... because an all new Bullet Sunday starts... now...

• Homemade! The last French rolls I bought were $4.80 for six, were small, gummy, and didn't taste that great. So this time when I wanted an Old Amsterdam Old Cheese sandwich roll I made my own big, beautiful, fluffy rolls...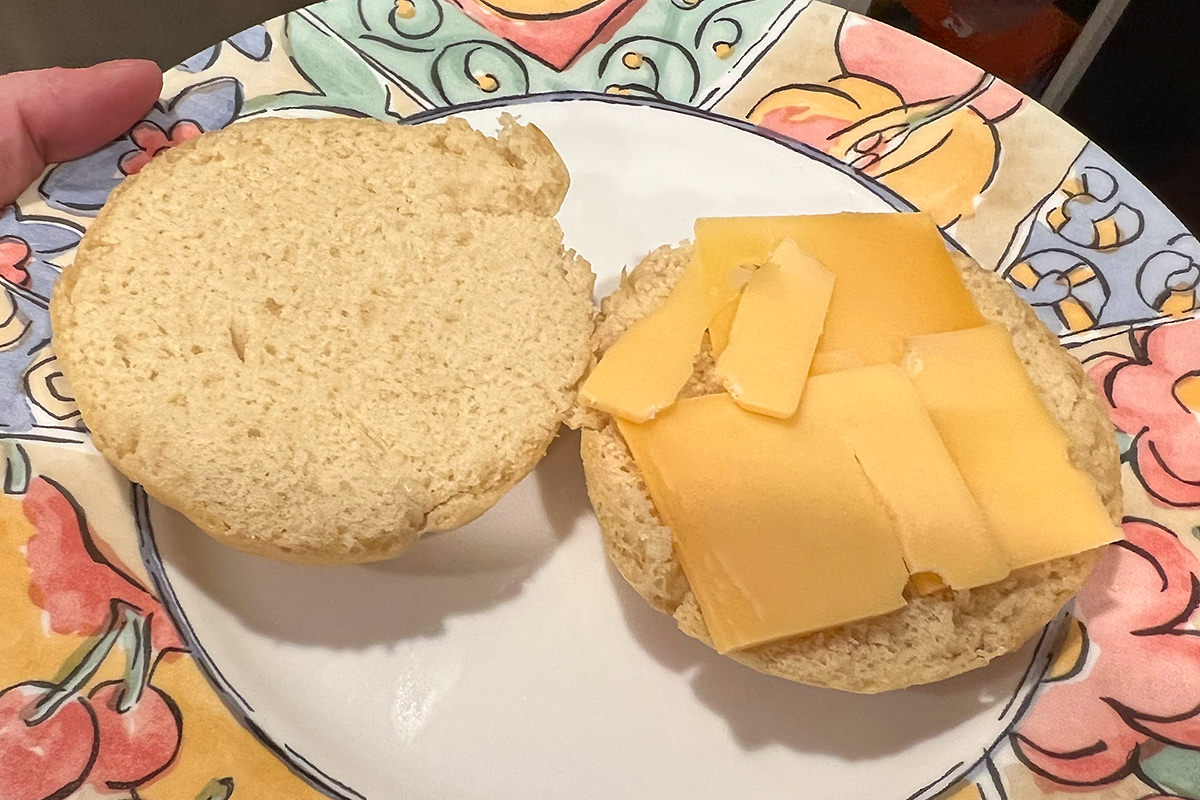 Cost me less than $1... and they are unbelievably good. So good that I can't stop eating them. I've had three. It will take all my effort to not to eat a fourth.

• Welcome to My Nightmare! Had I seen Nightmare Alley in 2021, it would have made my best-of list for sure. The story is interesting enough, but it's the visuals and atmosphere that makes the film so special. It's a work of art. Its every scene is gorgeously and meticulously constructed...
And the performances! Bradley Cooper can act, sure... but it's Cate Blanchett who drives this bus home. Then you get Willem DaFoe, Rooney Mara, Toni Collette, Ron Perlman, Mary Steenburgen, and an utterly brilliant and pivotal character by David Strathairn. It's too good. The fatalistic destiny which haunts everybody is palpable.

• Good Bye. Dang. Dieter Bohn is leaving The Verge. He and Marques Brownlee are the only two tech reviewers that I actively seek out because they are just so good at their job. In his farewell video, Dieter talks about his online handle, "Backlon," which is something I can very much relate to. Online I'm "Blogography" for everything because it's my blog name and how everybody knew me. So it became my handle everywhere. As Dieter says, "The choice causes a cascade of associations for whoever sees that handle." And it's 100% true. This is a fascinating video about our online identity... and everything I will miss about Dieter Bohn...
Best of luck at Google, sir.

• Dave! There have been a lot of great guests on Hot Ones, and Dave Growl is right up there...
And here's a bonus bit of Dave for you...
He is hands-down one of the most fascinating people on the planet.

• Depot-Free! It only took three months, four phone calls, and a dozen messages to get The Home Depot and Citi to credit me the $50 I was promised when I opened my account... but here it is! CAN YOU BELIEVE IT? I can't believe it. I just made the full balance payment, so I'll believe it when it's posted, I have a zero balance, AND I CAN CLOSE THIS FUCKING ACCOUNT. I wish to God I had never messed with the Home Depot Credit Card which has been a complete nightmare from the very beginning. If you are going to promise a customer "Up to $100 Off" if they open account... and their purchases qualify for a $50 credit... THEN GIVE THEM THE FUCKING MONEY! How difficult is this? Apparently very difficult, given what I've been through. Do they expect people to just give up so they never have to pay what was promised? Well, you got the wrong guy for that.

• Say Human! Florida's "Don't Say Gay" bill is disgusting. The inhumanity of this horrific decision sickens me to my very core. And all I can think about is what happens to those kids in school who have two moms or two dads or a trans parent or a sibling who identifies outside the absurd artificial construct of binary sexuality. Their family members no longer exist while they're being "educated." Which is to say that they're not being educated at all. They're being discriminated against. Fuck those grotesque mockeries of humanity who would be so overtly bigoted and cruel. I've long since given up hope that our lawmakers will be decent human beings who want to represent all of us... but I do kinda cling to the hope that I can count on them to be selfish. That they'll look at friends... family... neighbors... and other people they know... even actors, musicians, writers, and such... and say "I can't possibly legislate against these people who mean something to me." But of course they can. Because they're absolute garbage who don't care who is hurt no matter who those affected may be to them. Appealing to bigotry is how they stay in government, and the money and power they get for that means more to them than anybody or anything. And also? Fuck the heinous assholes who vote for these repugnant pieces of shit. Fuck them twice.

• Just Die Already. And speaking of fucking assholes... this decrepit piece of shit wouldn't know the Bible if it sat on his face...
It defies belief that people believe his idiocy. Has he even actually studied the Bible? I sincerely have my doubts, because most everything he has ever said is not supported by Scripture. These are just his unhinged, demented fantasies. Counting the days until he's sent to hell for his shameless false prophet money-grabbing.

See you in seven days, true bullet believers.
Tags:
Bullet Sunday
,
DaveLife
,
Movies
,
News
,
Pat Robertson
,
Politics
,
Television
Categories:
Bullet Sunday 2022
,
DaveLife 2022
,
Movies 2022
,
News – Politics 2022
,
Television 2022
—
Click To It:
Permalink
—
0 Comments: Click To Add Yours!
Posted on March 3rd, 2022

Last night I was asked which streaming platforms I subscribe to. My answer was "All of them... just not all at the same time." Firstly, because who can afford that? And secondly, there's only so many hours in the day I can watch television.
Those that I pay for with annual memberships (or monthly if they are backwards and don't offer the money-savings)...
Disney+ (Annual)
As the Marvel Studios and Star Wars content keeps ramping up, I am watching more and more. Marvel worried me at first because I wasn't as enchanted as most people were, but Hawkeye redeemed their efforts. If I could only have one streaming network, this would be the one I keep because it's the one I most enjoy. Plus? Obi-Wan is almost here.
HBO Max (Annual)
Color me surprised. I had subscribed for a month at a time off and on when there was something I wanted to watch. But then with Dune and The Suicide Squad and Matrix Resurrections I held onto it for a while... and was surprised at how often I was watching it. There's just so much stuff happening, which makes it a great value.
YouTube Premium (Annual)
I watch a crazy amount of YouTube for everything from learning to entertainment, but I'm mortified at the number of ads they cram into their bullshit. Fortunately, you can pay money to eliminate the ads entirely. It seems more expensive than it's worth, but given how much I use it, it's worth it to me so I'm not wasting valuable time watching shitty ads.
Discovery+ (Annual)
I watch an absurd amount of home renovation shows, and they can all be found here. And while the Magnolia Network section has been a scorching disappointment, there's still plenty I end up watching.
Amazon Prime (Annual)
I don't order as much from Amazon as I used to, and started seriously questioning whether or not I needed to subscribe to their Prime service. But between the wide variety of "free" streaming programming and a nice discount on their music service, Prime is worth a lot more than just free shipping. Heck, I'd pay the price just to watch Reacher.
Apple TV+ (Monthly)
Apple has been a mixed bag. For every total gem like Ted Lasso you get an abhorrent crap-fest like Foundation. And while the content it definitely lacking, the stuff I actually like is stuff I really, really like. I don't know yet where Severance falls... it's intriguing, but so slow-moving that I'm completely bored waiting for the interesting bits. This should either have been nine half-hour episodes or four to five hour episodes. Not nine hour-long episodes.
Philo (Monthly)
I get a nice discount every month as a part of my T-Mobile perks, so I hang on to this for Hallmark Channel and some other content that I watch from time to time.
Those I turn off-and-on, as needed...
Hulu (Cheap-Ass Ad-Supported)
While not entirely enchanted by their offerings, they do have some really cool shows and movies I've enjoyed over the years. So I activate my subscription a couple times a year to watch them.
Netflix (Cheap-Ass Basic SD)
They raised their prices. Again. And so now I am just activating it a few times a year to catch up on the great stuff they do... while not sinking my money into a service which is quickly spending a lot of resources on crap I don't want and won't use (like games). The SD quality option looks like crap, but since I'm not watching all the time, it's fine.
Peacock (Cheap-Ass Ad-Supported)
NBC's streamer is kinda... bad. There's just not that much there that interests me. But every once in a blue moon I subscribe for a month to see what I'm missing. Most of the time it's nothing, but they do have some good shows and movies.
Funimation
Anime heaven. And even their cheapest plan is ad-free. I sign up for a month when I feel like taking a deep dive into anime, which happens a couple times a year. I prefer Funimation to Crunchy Roll, though there's some content there that's worth a look as well. What I don't understand is that Funimation and Crunchy Roll are both backed by Sony. Why?
BritBox/Acorn TV
I have a deep, deep love of British television. These two services are good for a month or two when I simply have to have it. But both services, good as they are, have pretty sad back-catalogs. Love 8 Out of 10 Cats? Well, you're not getting everything... just the past four seasons. Like, WHY?!? WHY NOT ALL THE FUCKING SEASONS? And where are all the old episodes of shows like Never Mind the Buzzcocks? Nowhere to be found. It is hugely frustrating that these streamers are so bloody limited in scope, because I'd likely be an annual subscriber if they would only have some depth to their catalogs.
Sundance
AMC (American Movie Classics) has ten-or-so streaming networks, none of which are worth much to me on their own. With the possible exception of Sundance, which is home to shows I like such as This Close. Why in the hell AMC doesn't just combine all their crap into a single mega-streamer (including Acorn TV!) is a complete mystery to me. That is something I might pay an annual fee to have.
Those that I pay for out of protest...
Paramount+ (Annual, Cheap-Ass Ad-Supported)
This streaming service is technically 100% shit but has some programming I enjoy (most of the Star Trek stuff and cool shows like Magnum P.I. and NCIS: Hawai'i are here). But it's so fucking frustrating trying to get their shows to actually play. Newer shows often play without issue. But any of their older programming? 90% of the time it simply will not play. They'll say you are using a VPN or blame it on your browser or whatever... but I'm not using a VPN on my television and AppleTV doesn't have a browser. I've wasted entirely too much time being blamed for their problem by their customer "service" when I have zero problem with EVERY OTHER service. I detest these assholes and their fucking turd of a service, but still subscribe from time to time so I can watch a show that's only found here. I used to buy seasons of Magnum PI from iTunes, now I just sink the money here so I can watch Picard and stuff.
So far I haven't felt a need for streamers like Showtime and Starz and such... but if there's a series or movie that's exclusive and something I'm dying to see... well... I guess you do what you gotta do.
Posted on February 23rd, 2022


Well now Marvel Studios is just messing with us...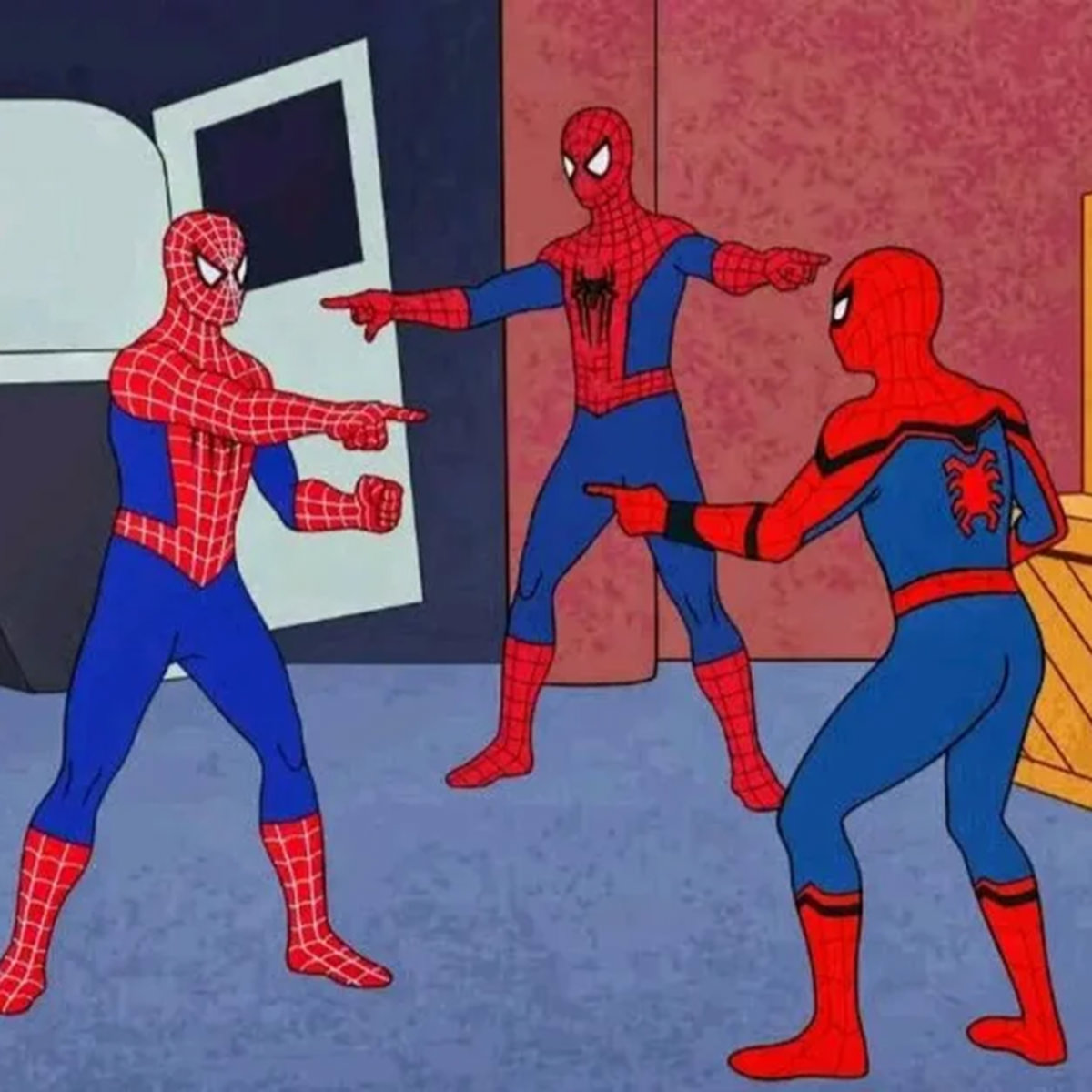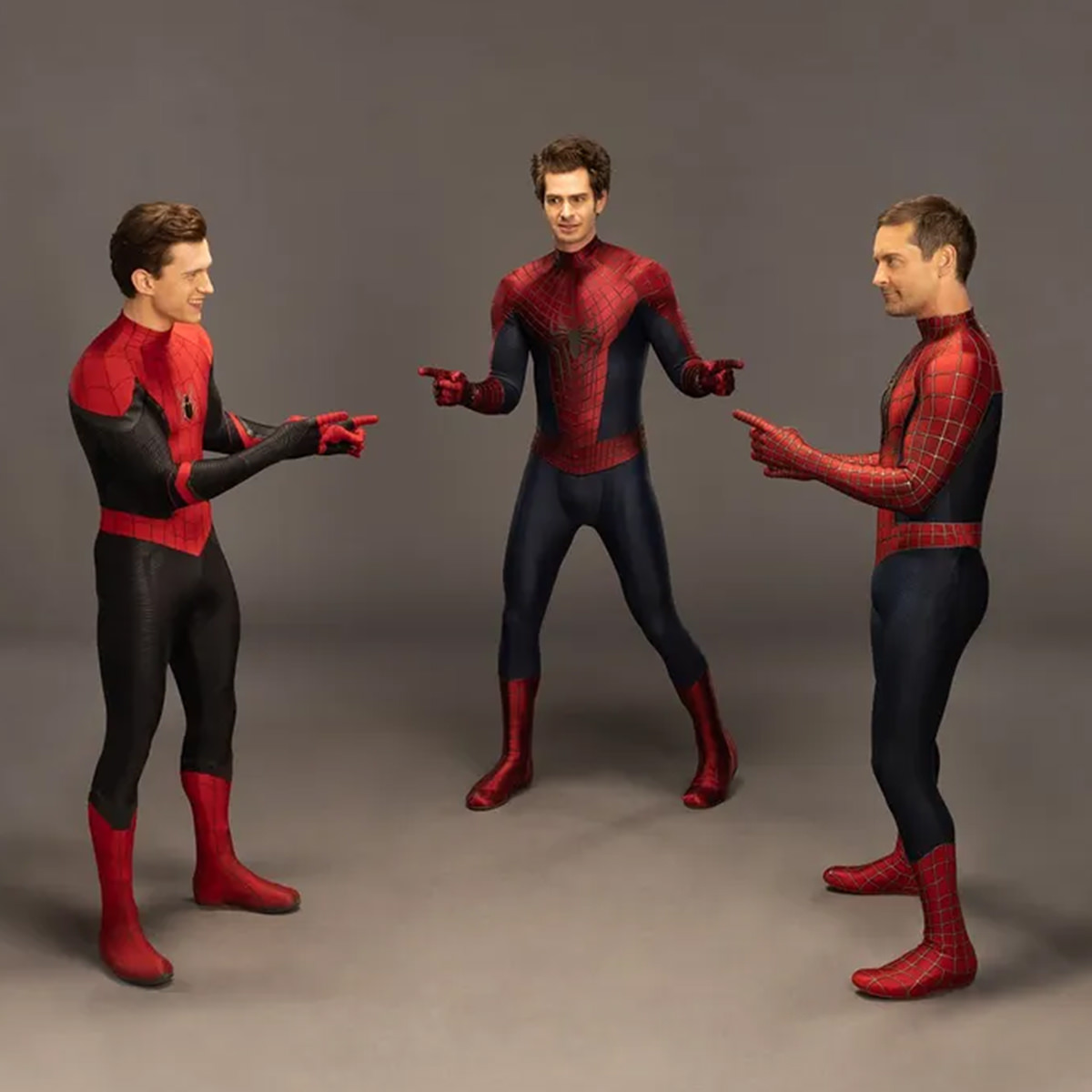 Spider-Man: No Way Home comes to home digital on March 22.
Posted on February 16th, 2022

Revisionist history fiction is something that I enjoy quite a lot. Whether is is a complete reimagining of historical events for a cool story, like Inglourious Basterds, or something with only minor changes to actual events to make a better translation to film, like Darkest Hour, or even something that is a complete invention, like The Guernsey Literary And Potato Peel Pie Society. There's something that fascinates me about true-life events being blended with somebody's imagination.
And along comes The King's Man... a prequel to the two Kingsman movies which follows up on the premise that the secret spy organization was formed by wealthy parents who lost their sons in World War I.
Of course knowing this means that a huge part of the movie is a known quantity, but it's a fun ride that continues the sensationalized action and violence (seriously, some of the action beats are fantastic, no matter how unrealistic)...
I don't know why I'm shocked that Ralph Fiennes ended up being such a capable action star in this film... they managed to make an incredible action star out of Colin Firth in the first two... but it was really cool to see him in the thick of things. That we also got Djimon Hounsou and Gemma Arterton was just icing on the cake.
This bit of historical fiction does a pretty good job of taking historical people and events and weaving them into the story. Though some of them are certainly more believable than others. The storyline given to Woodrow Wilson went a bit too far outside of reality to make you take things too seriously, but was still entertaining. And cool to see how many of the things you see in the original films came to be, which is usually pretty clever.
Anyway... pretty cool movie. Still not in the league of the original Kingsman, which was amazing from start to finish, but I did enjoy it more than Kingsman: The Golden Circle which had a lackluster story to tell.
The King's Man is available for purchase now, or you can watch on HBO Max and Hulu come Friday.
Tags:
Movies
Categories:
Uncategorized —
Click To It:
Permalink
—
0 Comments: Click To Add Yours!
Posted on February 13th, 2022

I may not care about football, but that doesn't mean today is lost on me... because an all new Trailer Edition of Bullet Sunday starts... now...

• Strange! The latest trailer for Doctor Strange in the Multiverse of Madness dropped today, and I am 100% here for all of it...
Kudos to Marvel Studios for dipping their toe into the horror movie genre with this film. Obviously it's not going to be a full-on horror flick... there's no room for that in the Marvel Cinematic Universe as of yet. But it does look like they are trying to lean into the "madness" aspect of the name to try and do something different with the movie. That's a good thing, because it would be all too easy for them to stretch the whole super-hero thing too thin with all these films. Endeavoring to make them all have a different tone is what makes them work so well. And one last thing... ws that... Professor X? saying "We should tell him the truth?"

• NOPE! Jordan Peele has become a major force in movie horror, and it looks like he's pushing boundaries even further with Nope, his next film coming this Summer...
It's pretty crazy how all I know about the film is that Daniel Kaluuya, Steven Yeun, Donna Mills, and Keke Palmer are in it... and the trailer doesn't really even tell you anything... yet I'm dying to see it anyway. Not too many directors able to pull that off!

• Moon! I am still riding a high from the last Disney+ series, Hawkeye (having just watched it again yesterday), and have to admit that I'm skeptical that Moon Knight will end up as good. But the latest trailer does look pretty killer...
Kevin Feige has made it clear that they are not shying away from violence in the series. I know they aren't going to make it into a blood bath, but it definitely looks like that are going to make it hit harder than they have with other series.

• Baby Me! Is it just me, or does the GM Doctor Evil commercial just make me want to see another Austin Powers movie?
The individual ads are all good, but the capper ad is what makes a new film feel like such a good idea...
It kinda seems like a no-brainer, if not for another movie a streaming series, but here we are left waiting.

• DC! The DC Cinematic Universe has been a complete shit-show from the very beginning. In looking at the combo-trailer for The Batman, Black Adam, The Flash, and Aquaman 2, I can't say I'm exactly blown away...
The only one that looks remotely interesting to me is Black Adam, and that's only because we've got Dr. Fate, Hackman, and The Atom happening. I'm guessing this is because Black Adam is going to be fighting the Justice Society, but it doesn't look like Black Adam is going to be an actual villain like in the comics since the trailer title is "The World Needs Heroes."

• Rings! YouTube is full of videos saying that Amazon Prime Video's Lord of the Rings prequel is being "destroyed" by "woke culture" because it has Black characters in it. And I'm like... whatever. I can believe that elves and dwarves are Black just as easily as I can believe that elves and dwarves are white, so I'll be just fine...
What I'm worried about is being bored with the damn thing. I thought The Wheel of Time fantasy series (also at Amazon Prime Video) was less than stellar, and didn't get past two episodes. Granted, I'm more familiar with the Tolkien material than the Robert Jordan material, but I'm no more attached to it. I'll give the show a shot though, and that's about all I can do.

• Adam! Netflix released their Super Bowl trailer a few days ago, and it's a tantalizing teaser of upcoming movies...
Knives Out 2 and Enola Holmes 2 are easily the two projects with the most pull... but the one I am most looking forward to is the latest Ryan Reynolds flick. His movies don't disappoint, and this one looks like it's going to be another winner.

Guess I'll go back to not watching the Super Bowl now.
Posted on January 13th, 2022

Despite having some of my favorite comic book characters, DC Comics totally shit the bed with their cinematic blunders. With the exception of Wonder Woman, I haven't really liked anything since Christopher Nolan's Batman trilogy wrapped up. And before that only three movies were really worth anything (Superman, Superman II, and Batman). Everything else was pretty much shit.*
Until James Gunn's The Suicide Squad. It was big, bold, bloody, funny entertainment... that was pretty faithful to the idea of the comics. I enjoyed it quite a lot. James Gunn had once again taken a D-list super-group and turned them into something fun (just like he did with Guardians of the Galaxy before this).
But James Gunn wasn't finished.
As he was making The Suicide Squad, he saw potential in one of the more outlandish characters... Peacemaker. A man who wants peace so bad he's willing to fight and kill for it. And so he developed a television series for HBO Max featuring John Cena and some of the other cast from his movie.
The result is just insane. But incredibly funny and entertaining. I mean, just take a look at the opening credits...
And even that doesn't really prepare you for how off-the-wall bonkers the show is. I love it. It's deeper than you'd expect it would be. And from the first three episodes that got released, Gunn hasn't just done the Peacemaker justice... he really pulled out all the stops to make The Vigilante interesting as well. In the comics he's deadly serious with a tragic backstory. In this interpretation, he's just plain nuts.
If you have HBO Max, Peacemaker is worth a look. If you don't, it may be worth getting it for a month once all the episodes have been released. Just be warned that it's definitely Rated-R entertainment.
I hope it goes on for more than a single season.

*And I am not exaggerating. All too many of the DC movies have, in fact, been shitty. Or worse...
1966 — Batman: Campy fun, but shitty.
1978 — Superman: The dawn of modern super-hero movies.
1980 — Superman II: Fantastic super-hero escapism, despite being butchered.
1980 — Superman II (Richard Donner Cut): Mind-blowing followup to the original.
1982 — Swamp Thing: Bad.
1983 — Superman III: Horrible.
1984 — Supergirl: Horrible.
1987 — Superman IV: The Quest for Peace: Utter shit.
1989 — The Return of Swamp Thing: Bad.
1989 — Batman: Imaginative "Tim Burton" take on the character.
1992 — Batman Returns: Best Catwoman ever in a campy, bad script.
1995 — Batman Forever: Shitty.
1997 — Batman & Robin: More shitty.
1997 — Steel: Shitty.
2004 — Catwoman: Shitty.
2005 — Constantine: Decent, but not the Constantine from the comics.
2005 — Batman Begins: Terrific reboot and a faithful take.
2006 — Superman Returns: Sad rehash of the first Superman movie.
2008 — The Dark Knight: One of the best super-hero movies ever made.
2009 — Watchmen: Acceptable interpretation, but deviated too much from the book.
2010 — Jonah Hex: Shitty.
2011 — Green Lantern: Shitty.
2012 — The Dark Knight Rises: A good finale to the Nolan trilogy.
2013 — Man of Steel: Utter shit.
2016 — Batman v Superman: Dawn of Justice: Beyond shitty.
2016 — Suicide Squad: Meandering mess.
2017 — Wonder Woman: Fantastic, but deviated from the mythology too much.
2017 — Justice League: Utter shit.
2018 — Aquaman: Acceptable, but not great.
2019 — Shazam!: Horrifically shitty.
2019 — Joker: Bad.
2020 — Birds of Prey: Acceptable, but not great.
2020 — Wonder Woman '84: Grotesquely shitty... one of the worst movies ever made.
2021 — The Suicide Squad: A fun-filled bloody adaptation that totally worked.
Posted on January 12th, 2022

Since many people aren't making it to theaters to see movies, I've been waiting for them to appear on home video before delving into my spoiler-laden thoughts. Not that I'm worried about spoilers, mind you, since I always hide things in an extended entry and give plenty of warning... but because it doesn't make sense to talk about something that many people haven't seen yet.
Today Eternals was released on Disney+ (though I bought it from iTunes anyway because I really want to support the movies I love), and so here we are...
And... spoilers ahead in an extended entry. You've been warned.
→ Click here to continue reading this entry...
Posted on January 9th, 2022

I'm still buried in snow, but Blogography will carry on... because an all new Bullet Sunday starts... now...

• Return! Okay... we already have a contender for Most Remarkable Story of 2022: Abducted son finds family by drawing map of village he last saw aged four. His hand-drawn map is remarkable considering is was made from memories of 30 years ago. And then there's another layer of remarkable coming from the fact that people were able to help him find his original village by looking at his map and remarkable because he was reunited with his mother...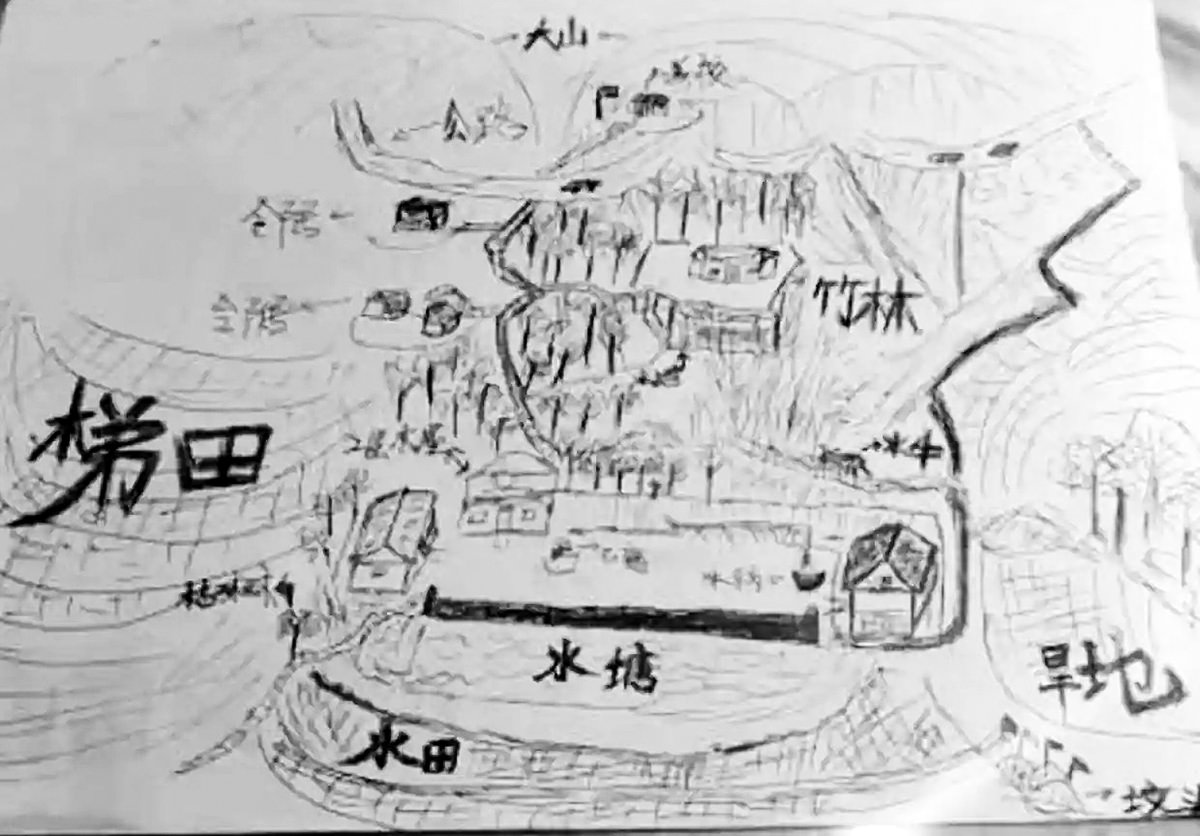 "Abducted in 1989, Li was sold to a family in Lankao, more than 1,100 miles away. Child abductions are common in China and Li was probably taken because the family wanted a boy."

• Aliens! A big surprise last television season was Alan Tudyk in Resident Alien. They really went for the jugular with the concept, which is based on a comic book series I liked. Now season two is imminent...
Looking forward to it, Dr. Vanderspeigle!

• Lara! I passed on the Tomb Raider reboot because it didn't get a terribly good reaction. But it was on sale a while back, so I bought it. Finally got around to watching it and I really liked the film! Some of the reviews I read said that the actor playing Lara was wooden and boring. And I'm like... did we watch the same movie? I thought she was excellent. Though... Angelina Jolie has this wry delivery with a hint of amusement that worked so well in her two Tomb Raider films. I just wish she had better stories to work with.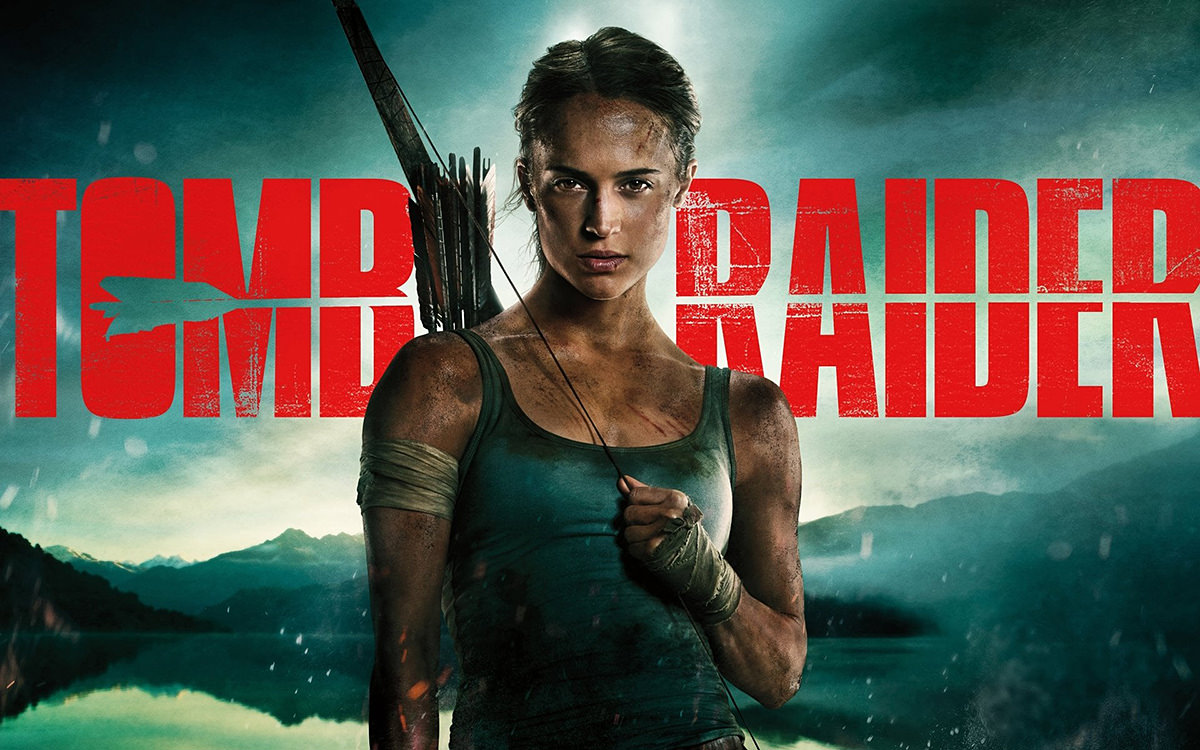 I hope that the sequel manages to get made! (UPDATE: Apparently it's in active development, COVID-willing, and will be titled Tomb Raider: Obsidian! Nice!

• Free Ride! Okay, this is pretty great...
My favorite part of visiting Costa Rica (after the natural beauty of the country) was the sloth sanctuary that we got to visit. They are such remarkable creatures.

• Hole of the Tiger! ZOMG! Lego made the Year of the Tiger piece anatomically correct! Kinda. Still a few things missing, but... nice! (here's a link in case TikTok is being a dick)...
And, yes, Survivor's Eye of the Tiger is playing through my head right now.

• Paid! Yesterday I needed to make bread because my sourdough starter hadn't been used in almost two weeks. But I forgot that I had used the last of my yeast last time. And while I could make sourdough bread without it, I didn't want this to be an all-day affair. Then something weird happens. I didn't think "I better make sure that I grab my wallet so I can pay"... instead I think "I better make sure that I grab my iPhone so I can pay with Apple Watch." And since Washington State hasn't done a damn thing to start implementing digital driver's licenses, THEN I think "I better make sure that I grab my wallet in case I get pulled over." I truly long for the day that I don't have to carry a wallet at all. But I'll probably have to move to a more forward-thinking state than mine so that's actually possible. Because knowing how utterly incompetent Washington State legislators are at moving anything forward except higher taxes... digital driver's licenses ain't happening here any time soon.

• COVID? Last Friday I was going to take a third COVID test just to make sure I wasn't carrying 'rona to Christmas (my previous two were negative)... but then I woke up that morning and smelled the horrendous dump that Jake took and figured I'm probably good. Though the smell was so bad that I'm guessing it could break through even COVID loss of smell! If anybody else wants tests, I've been ordering directly from iHealth Labs... which has a CDC-recommended antigen test available. They are running behind on orders right now (not surprising) but they do eventually come. Omicron may be "less bad" than Delta (except for young kids, apparently), but it is still causing hospitals to fill up (even in my local hospital, they're recording a rise in admissions), so it's nice to know if you should isolate. Fortunately data suggests that the vaxed adult population has been able to avoid hospitalization (for the most part) even though the current vaccine wasn't designed for it. Really, really hope that they offer up an Omicron Booster soon. That will better prepare our bodily defenses against what gets mutated into next (Lord help us).

And that's all the bullets I can muster this fine Sunday.