Posted on December 5th, 2021

It's snowing! But don't worry about losing me in a winter wonderland... because an all new Bullet Sunday starts... now...

• X-Anderson! As one of my favorite filmmakers, it's oftentimes a fun mental exercise to imagine what it might be like for him to interpret different characters and ideas (for the longest time I was seriously hoping for a Wes Anderson take on Madman. Now somebody has gone and actually brought the idea of Wes Anderson X-Men to life. The result is glorious...
.
Not joking when I say that I would 100% pay good money to actually see that movie.

• Big Yam's Hair! Sometimes you just need something so wonderfully wholesome that it makes your entire week. This is what made mine (here's a link in case TikTok is being a dick)...
Awww... tell me you didn't smile at that!

• Minus Two Percent! With Petco you used to earn $5 for every $100 spent (5%). In January you will earn $5 for every $167 spent (3%). And the points expire so you have to spend more money faster in order to get that measly $5 reward. So... I guess the only reason I have to shop at Petco now is for their bulk kitty litter. Everything else will be bought online from other places that offer more for my loyalty. There's simply no reason to continue wasting time and gas money to drive to Petco if I'm going to struggle to get enough points before they expire to get a pitiful 3%. return. — If they wanted to drop from 5% to 3%, fine. But they don't really want to even pay you that much, or else they would have given you more time to spend the extra $67 before the points expire. Well, good luck with that. I have two small cats, not six Great Danes. And apparently that's the customer they're going for now.

• Шитье в России! While I work I have Russian Tube videos playing so I'm immersed in the language. Occasionally I catch words and phrases I know, which is fun. But now I'm completely addicted to this woman's channel. She does beautiful work and has really good ideas...
The subtitles can be turned to "auto-translate" into English, which is pretty cool..

• Boner Alert! Every time this pops up, I laugh as hard as the first time...
What's even more astounding than them getting Jon Hamm to appear is how amazing Rihanna is in this. I mean, it's a parody, but she completely made it a real song. They tried to recreate the magic six years later, but it didn't quite land as hard.

• Pray! This guy likes to torment his gay brother on TikTok. The results are always hilarious (Here's a link in case TikTok is being a dick)...
I swear, TikTok never gets old because there's always clever content creators releasing great new stuff.

• Boner Alert 2! Anti-vaccine Christian broadcaster Marcus Lamb dies at 64 after contracting COVID. Your prayers were answered. God gave you doctors, scientists, vaccines, and a drive for knowledge to understand His creation. If you choose to take a pass on all of it... then encourage people to do the same in His name... then it's not surprising that your God decided you shouldn't be here any more. And here comes Omicron to weed out more of those who deny the blessings they've been given. We're going to get to heard immunity one way or another... it's either by getting vaccinated and following the advise of doctors and scientists who are tirelessly studying COVID... or it's when the virus eventually mutates into a variant that wipes out the ignorant masses who choose to follow false prophets like this. Choose wisely..

And there's the end of my Sunday right there.
Posted on November 10th, 2021

Wes Anderson has such a unique and wonderful voice when it comes to his films that he's long been one of my favorite writer/directors. He got my attention with his first film Bottle Rocket. I greatly enjoyed his follow-up film, Rushmore. His take on The Royal Tenenbaums showed that his first two films were no fluke and he was honing his craft. But it wasn't until his fourth film, The Life Aquatic with Steve Zissou that I fell in love with Anderson's craft. It was so unique, so bizarre, so wonderful that I didn't have any choice but to love the movie...
It doesn't hurt that the casting was impeccable. The Life Aquatic stars Bill Murray as Steve Zissou, an oceanographer documentary filmmaker who was once celebrated, but has seen his star fallen. The movie kicks into gear as Steve debuts his latest film about the "Leopard Shark" who ate his longtime friend and collaborator while on an expedition. At the premiere of his film, Steve says that his next work will be a "Part Two" where he hunts down the shark and kills it for revenge.
You also get Anjelica Houston as his wife, Owen Wilson as the son he never met, Cate Blanchet as a reporter along to document the documentary, Willem Dafoe as his German shipmate, Jeff Goldblum as his arch-rival documentarian, and Michael Gambon as his agent.
Plus you get Seu Jorge as Pelé, the ship's trubador who sings David Bowie songs in Portugeuse throughout the story, which is as amazing as you'd think it would be.
The thing that makes this quirky film so utterly charming is the wild (and impossible) ocean creatures you get to see. They're colorful, wonderful creations from Wes Anderson's imagination that couldn't exist in Real Life, but seem perfectly at home in The Life Aquatic. But my favorite thing would have to be the massive set of Steve's ship, The Belafonte. Whenever you are inside the ship, you are actually on a set for the entire ship that's been split in half. This means the camera can follow the characters as they walk around the ship. And it's glorious...
It's kinda telling that The Life Aquatic with Steve Zissou was a bit of a flop at the box office. Critics weren't very kind (it currently holds a 56% "Rotten" crticis rating on Rotten Tomatoes... the lowest of all his films), though the moviegoers who saw it loved the thing (82% audience score). I think it just goes to show that jaded critics lack the wonder and imagination needed to truly appreciate it.
I watched the movie a couple months ago in anticipation of Wes Anderson's next film... The French Dispatch. But then this afternoon I saw an Adidas ad, it reminded me of the Team Zissou Limited Edition sneakers that Adidas actually made for the film, and sold as a promo to go along with it, so I was compelled to watch it again...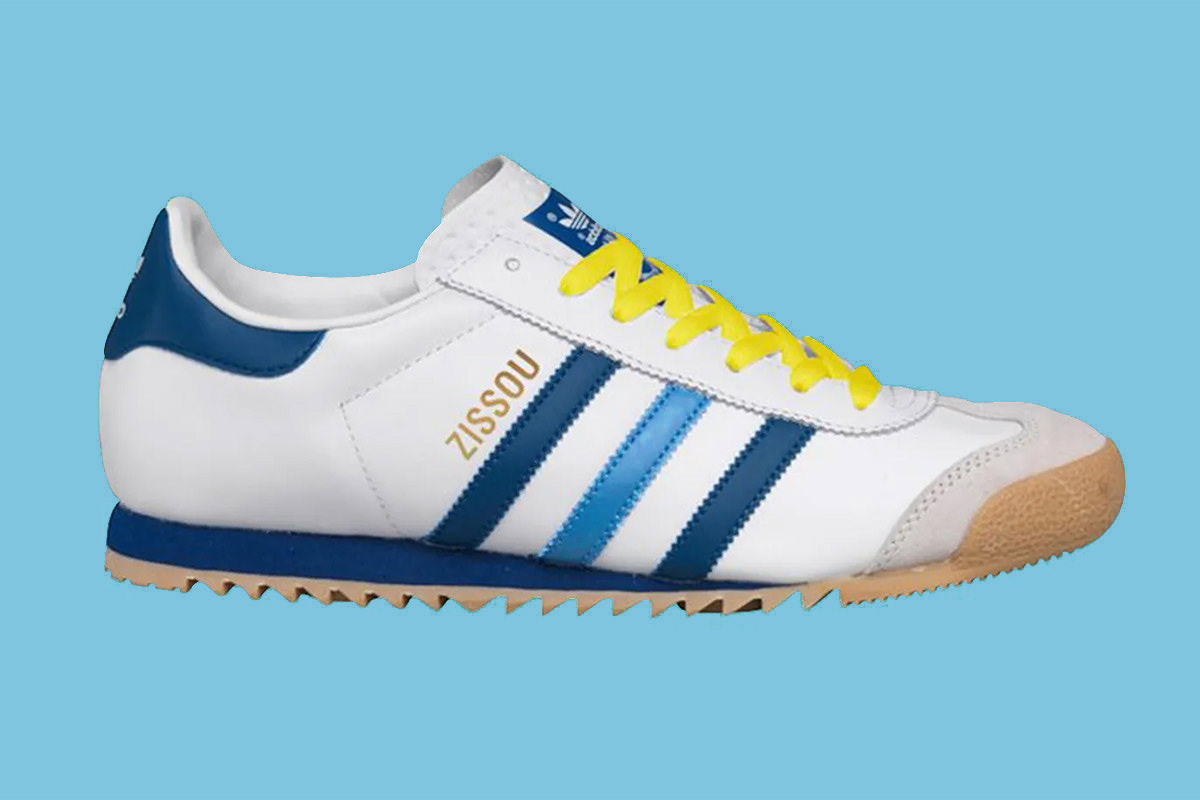 Always time well-spent. If you haven't seen this cinematic gem, it's worth a look. I think Hulu currently has it available for streaming.