Posted on October 24th, 2021

The world may be going to hell in a hand basket, but you can look forward to the journey... because an all new Bullet Sunday starts... now...

• Dune: The Book! When an art book for Blade Runner 2049 was made (called The Art and Soul of Blade Runner 2049) I bought it immediately. The movie was so beautifully realized that I had to see the work behind it. And I was not disappointed. It was a wonderful book that provided some juicy insight into how it was crafted. When I saw that Dune had an "Art and Soul" book coming, I pre-ordered it before the movie was released because I knew Denis Villeneuve wouldn't disappoint...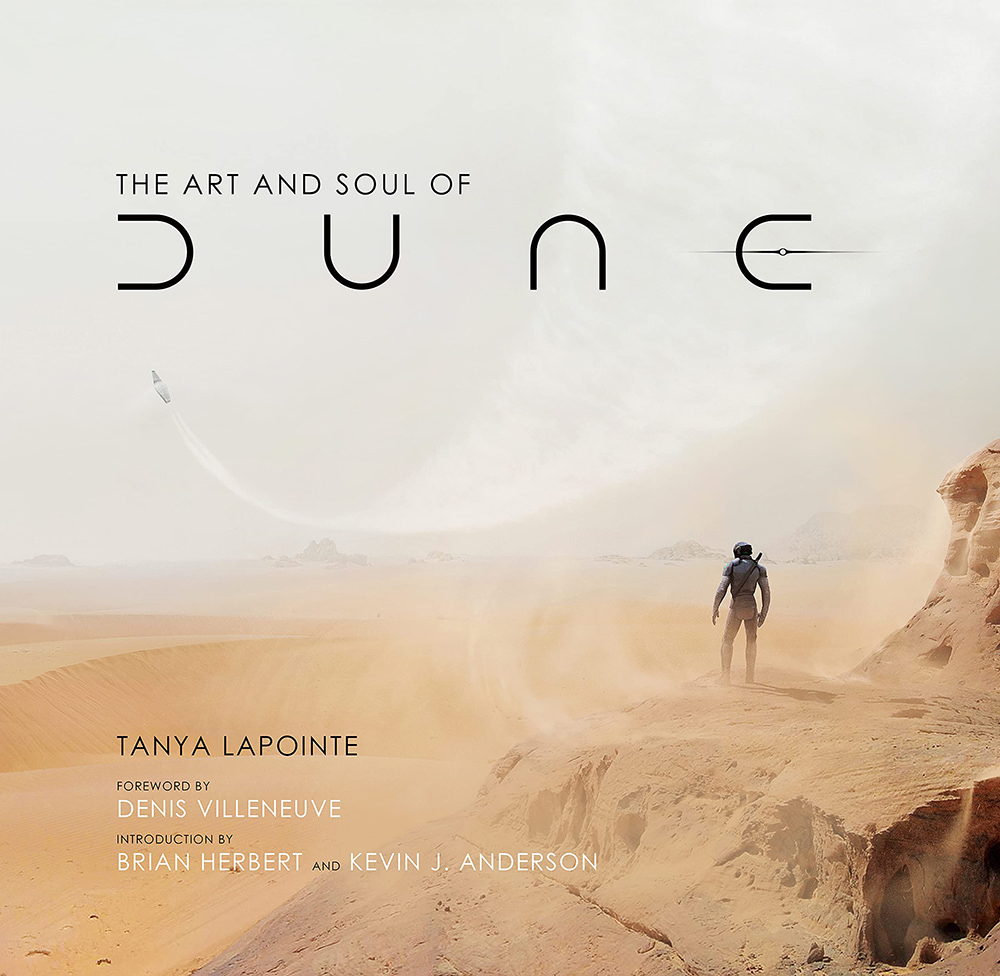 And he did not disappoint again. The book is gorgeous and rich with detail. With a notable exception. I didn't see anything on the written alphabet that's presented on the scroll Duke Leto signs at the beginning or what's found in Paul's book or on Dr. Yueh's note. This seems a weird omission given how much thought must have gone into it?

• Language! The spoken languages of the Fremen was expanded upon by David J. Peterson. He also created the sign language used by the characters. And he put his work online! (along with some other languages he created for film and television, which you can find here). Fascinating stuff. I especially loved how he showed (then explained!) Jessica signing to Paul when they were bound and taken out to the desert to die. And shared a PDF of his transcription for the closed captioning! There's additional stuff showing some writing, but not what I saw in the book and Yueh's note, which is what I was most interested in.

• Meme! Lastly on the Dune front is my attempt at a meme...
Yeah, yeah. But I couldn't help myself.

• 80's Rewind! My favorite music will forever be 80's Pop. I listen to many other kinds, but that's my go-to jam. Running across music I missed from that era is rare. But finding new music which is clearly 80's-Pop-inspired is an increasingly abundant treat. This past week I found two artists that take me back. The first is CARSON and this wonderful track, Good Love...
And then there's the band Fly By Midnight, which has a number of great songs that feel like they could have been released 35 years ago...
Some of the tracks are a bit more contemporary, but they still have an 80's sensibility in how they're constructed that have me addicted...
And then there's the YouTube suggestions that are filling me with even more incredible stuff. Conor Matthews has some stuff I never knew existed but now can't live without...
New old music is the best music!

• BARGAIN! My favorite home renovation show is Bargain Block on HGTV. I don't always like the design result, but the road to getting there is great. And it's been renewed for a second season!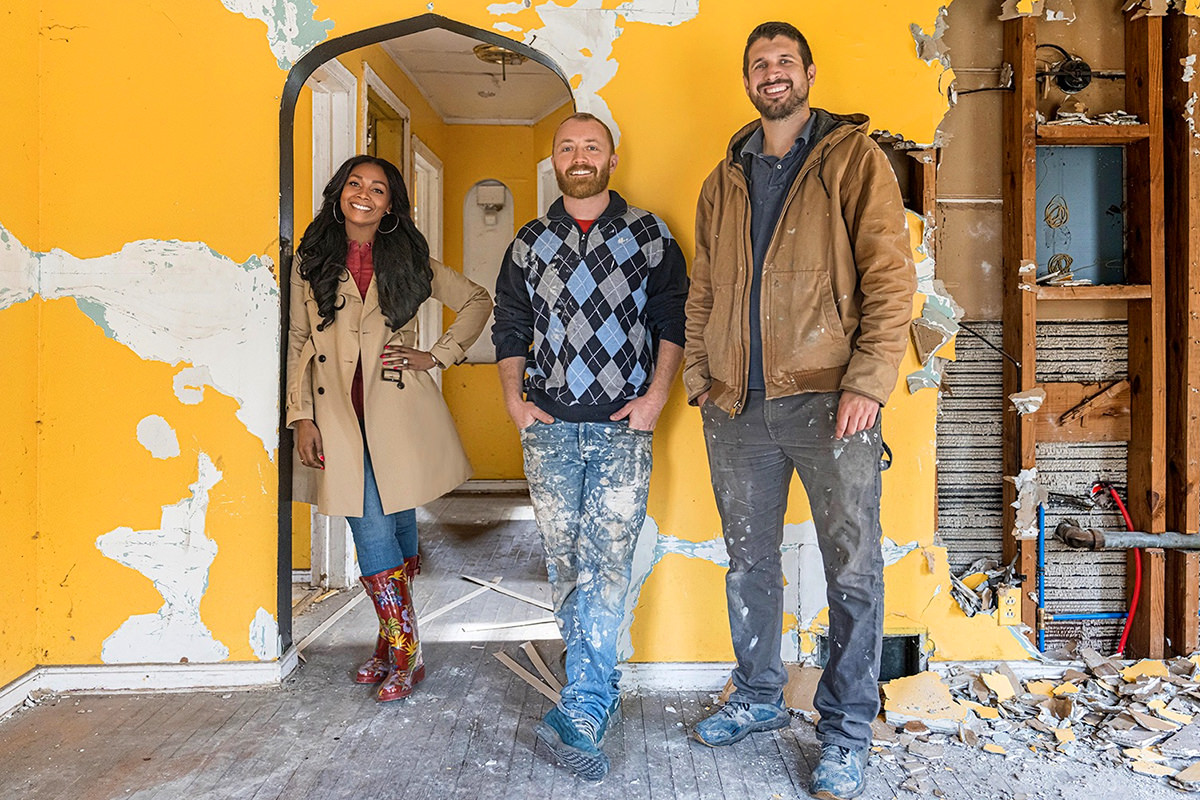 Sometimes good news happens when it comes to the shows I like!

• Conspiracy Made Real! Netflix has unloaded one of the most depraved animated shows ever, which is hysterically funny to watch...
The imagination that goes into creating this series is really great. It's not just crude for the sake of being crude. Doesn't get much better than that!

• Rami is Pete and Pete is Rami! Saturday Night Live has moments of genius that shouldn't exist. And this one from the previous episode is one of them...
Inspired. The genius of it makes things funnier than they actually are to me.

And no more fresh hell until next Sunday.
Posted on October 22nd, 2021

I watched Dune twice yesterday and again after work today. I have a lot of movie obsessions, but this is the quickest it's ever happened. Thank heavens all the Hallmark Christmas movies are coming up, because I could easily watch this film every day. There's just so much there on the screen. I see something more... appreciate the film more... with each new viewing. Something tells me this will be going on for a while. I haven't seen Eternals yet, but this is my favorite film of 2021 right now.
My obsession has lead me to becoming obsessed with director Denis Villeneuve. Despite him having crafted Arrival and Blade Runner 2049, two of my favorite films, I know almost nothing about the guy. As opposed to a director like Luc Besson and Ridley Scott whom I've watched numerous interviews and read books about them and by them about their craft.
And so I've been watching interviews with Villeneuve.
His passion, love, and attention given to the films he makes is pretty inspiring. The best I've seen is this break-down for Vanity Fair...
And here he is on Arrival...
And Blade Runner 2049...
On his plate next? Dune: The Sisterhood for HBO Max and a Cleopatra feature film. And then... God willing... Dune Part Two.
Posted on October 21st, 2021

Denis Villeneuve's Dune is a cinematic masterpiece.
Based on one of my favorite science fiction novels of all time, I was hopeful but skeptical. from any angle, it's an unfilmable tale.
And this isn't our first rodeo.
I'm actually a mega-huge fan of the 1984 David Lynch Dune adaptation, even though it doesn't really capture the book. But, to be fair, Villeneuve's version doesn't either. It excises all the political nuance that makes the book so deep. In fact, if anything, the new movie cuts more detail from the story than Lynch did.
But it's not cut haphazardly.
Villeneuve set out to create something approachable for people who haven't read the book. There are nods to bigger ideas that true fans will appreciate, but distractions which would take too much time to explain are quietly dropped. Wisely.
I absolutely love the film. No, it's not the book... how could it be? But it is a breathtakingly beautiful movie and respects the source material better than I thought possible. It's worth $10 for a month of HBO to see it. And I am confident I will see it many more times...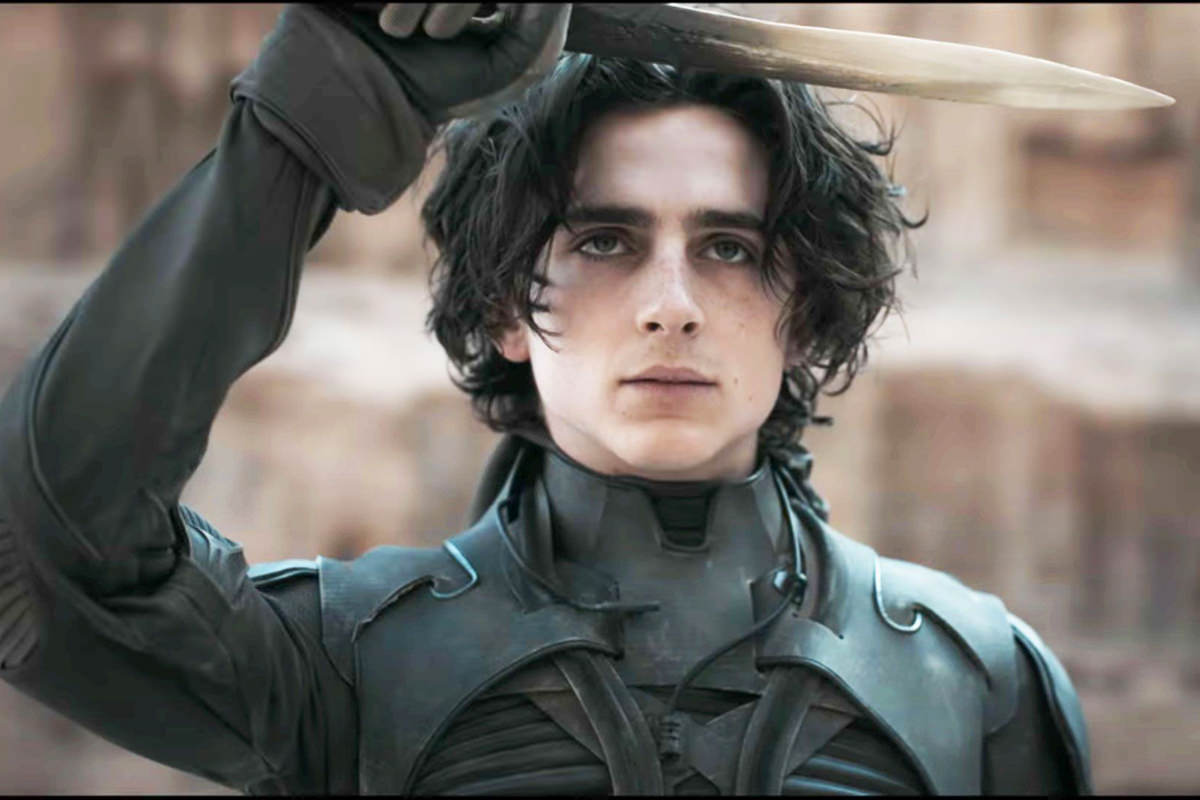 I just hope that we get the second half. Because, wisely again, Villeneuve also didn't try to cram everthing from the first book into a single movie. So we only got a Part One of Two.
Upon my second viewing (yes, I watched it again back-to-back) I made spoiler-filled notes that I've put in an extended entry.
→ Click here to continue reading this entry...
Posted on October 20th, 2021


Today was just waiting for it to be tomorrow because that's when HBO releases Dune.
Posted on October 17th, 2021

My heat is still on, so things are toasty here at Blogography... because an all new Bullet Sunday starts... now...

• AWWWWW! You guys... YOU GUYS...
Derpy puppies are the best puppies.

• Darwinism! Fuck your 12 years of med school... Dr. Google is my god now!
I just feel bad that the kids are at the mercy of this stupid shit. But... I suppose if they are just going to continue propagating it to newer generations, it might be for the best? It sickens me that anti-science has become so prevalent and dangerous that these kind of thoughts go through my head, but here we are. What the fuck has become of us?

• Fury! I didn't just dislike the Shazam! movie... I loathed the fucking thing. It was categorically awful from start to finish. Now, thanks to DC Comics' "FanDome" event there was a look at the sequel...
Honestly? I had zero intent on watching the thing... even when it came out on video. But then they cast Helen Mirren and Lucy Liu as the villains? NOW I AM FORCED TO WATCH, DANGIT! Hopefully i doesn't suck as hard as the first one.

• Cuntry! Not only do I know all of these countries, I've been to all of them except Chile. But I did get close when I visited Argentina on the way to Antarctica, you condescending fuck...
The entire channel is filled with "If you don't get these, you're American" TikToks... and it's like... look... I get it. Americans are largely ignorant of the world outside our borders. But constantly harping on this ceases to make it funny... it just makes you a fucking dick.

• The BATman! BWAH HA HA HAAAAA!! ZOMFG! They went over the top… and not in a good way. Maybe it's the way the trailer is cut together, but this looks fucking embarrassing...
Apparently the Nolan Dark Night Trilogy is still safe as the defining cinematic Batman. Oh well. I guess I'll know for sure once I've seen it.

• DOG SENSE! Jesus. It's just... why. If you disagree with policy, DON'T FLY. It's not fucking rocket science. Though apparently it is for assholes like this...
Please just get the COVID you're dying to get, then pick up your Darwin Award already. I'm so sick of this shit.

• Ending on a Happy Note! Boy... Yes Theory is back and I somehow missed it! This is pretty great...
=sigh= I miss travel. The world is full of such wonders.

And now I'm off again...
Tags:
Batman
,
Bullet Sunday
,
Dumbassery
,
Dumbasses
,
Fuck My Life
,
Fuck This Shit
,
Movies
,
TikTok
,
Travel
Categories:
Bullet Sunday 2021
,
Movies 2021
,
Travel 2021
—
Click To It:
Permalink
—
0 Comments: Click To Add Yours!
Posted on October 13th, 2021

As you may imagine, having a blog that's publicly out on the internet can result in a certain level of backlash from people looking at it. I got a death threat for my thoughts on President Trump. I got two death threats for my thoughts of Hillary Clinton. I've also gotten assorted threats for all kinds of things on this blog... with most of the hate coming from homophobes who really don't like that I am an LGBTQ+ ally. After Washington passed the Marriage Equality Act R-74 (something I advocated for at least once a week) I got one of the longest, nastiest, most hateful comments I've ever received. Obviously I didn't approve it. But I did send a reply since he included his email address: "I don't want any more kids killing themselves in my community because they're gay and think they have no future. Marriage equality shows these kids that people approve of THEM. I could give a shit about who's married or not. I then added a link to a news story of the kid from my high school alma matter who committed suicide after being relentlessly bullied. Bullied for nothing more than being who he is.
Who he was.
He died in February, 2012.
Then-Governor Gregoire signed the legislation for marriage equality ten days later on February 13th.
The legislation was voted into law during the 2012 November election.
Then it was rendered moot when the US Supreme Court made marriage equality law country-wide on June 25, 2015.
I was reminded of all this last night as I was watching the movie Adam & Steve for LGBTQ Movie Month (it was weirdly not horrible... with some very funny bits and some cringe bits). The film was released in 2005. At the time, I think that Massachusettes was the only place where marriage equality was legally available.
A different world now. Which is reflected in the movie. To an extent.
Malcolm Gets's character talks about wanting to fall in love, get married, and have kids like he saw in the movies. Spoiler Alert: Malcolm asks his boyfriend to marry him. And they do, in fact, get married at the end. But they don't go much further on commentary than that, despite the ceremony likely not being legally recognized? The idea of marriage equality in 2005 was a bit far-fetched. And ten years away was still ten years away, but it still seems that something could be said about hoping all 50 states would one day recognize their union. Or something? But maybe they didn't want that horrible backwards thinking intruding on such a happy moment for the characters? I get that.
All this has me really, really curious about that homophobe that hated me so badly for supporting equality back in the day. Did his head explode back in 2015 when "the gays" started getting married? Was he in denial about his sexuality and got over his self-loathing enough to get married to the man of his dreams? I honestly don't know. My hope is that if he's still a homophobe that he at least keeps that shit to himself.
Anything is possible.
DAVE'S 2021 MOVIE FESTIVAL CALENDAR
JANUARY: British Movies (and television)
FEBRUARY: Korean Movies
MARCH: Italian Movies
APRIL: Australian Movies (and television)
MAY: Art House Movies
JUNE: French Movies (and television)
JULY: Bollywood Movies
AUGUST: Japanese Movies
SEPTEMBER: Russian Movies
OCTOBER: LGBTQ+ Movies
NOVEMBER: Documentary Movies
DECEMBER: Holiday Movies (hello Hallmark!)
Posted on October 7th, 2021

There are so few movies that I'll go to the theater to see. All the Marvel Studios movies... maybe one or two others each year... that's it. The theater experience is so horrifically awful that suffering through it is asking too much.
And then there's the pandemic.
Is any movie worth getting sick and potentially dying to see? Not for me it isn't. And even though theaters require masks, you just know once the lights go down that anti-mask, anti-vax people won't be complying.
And it's tough. Because just look at what's coming...
No Time to Die
Dune
The French Dispatch
Eternals
Ghostbusters: Afterlife
Spider-Man: No Way Home
The King's Man
The Matrix Resurrections
It's a slate of movies from two years piled into the final three months of 2021. All of which I would have likely seen in a theater if COVID wasn't out killing people.
Now, two of them... Dune and The Matrix Resurrections... will be on HBO. Not the best way to see movies that were built for the big screen (especially Dune, which looks positively epic), but something is better than nothing...
A few weeks ago I took a flight. I wasn't comfortable doing so but I got through it. And the reason I got through it is that, unlike a theater, an airplane has flight attendants walking down the aisles making sure everybody kept their mask on. Which is to say that there's no "getting through it" when it comes to the movies for me.
I want to see Eternals more than just about anything.
Except not dying.
Posted on October 3rd, 2021

Everybody do the hokey-pokey and turn yourselves around... because an all new Bullet Sunday starts... now...

• Lasso Unwound! The fact that the writers of Ted Lasso are taking a beloved character from the first season and turning them into a literal villain is an interesting turn. The penultimate episode that played out on Friday makes this fairly irrevocable, and there's no real way of getting out of it. Couple that with the fact that Dr. Fieldstone is leaving the show (God please don't let it be permanently!) and I am very interested in seeing how next week's finale is going to play out...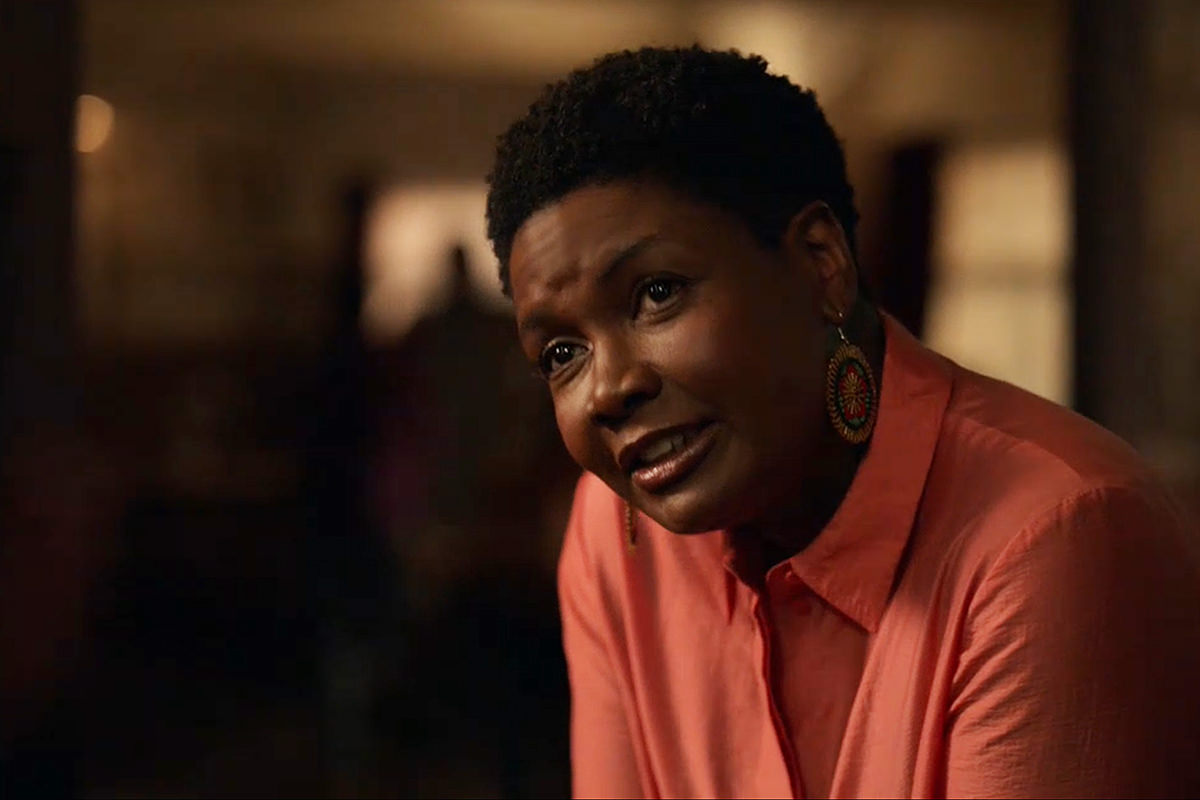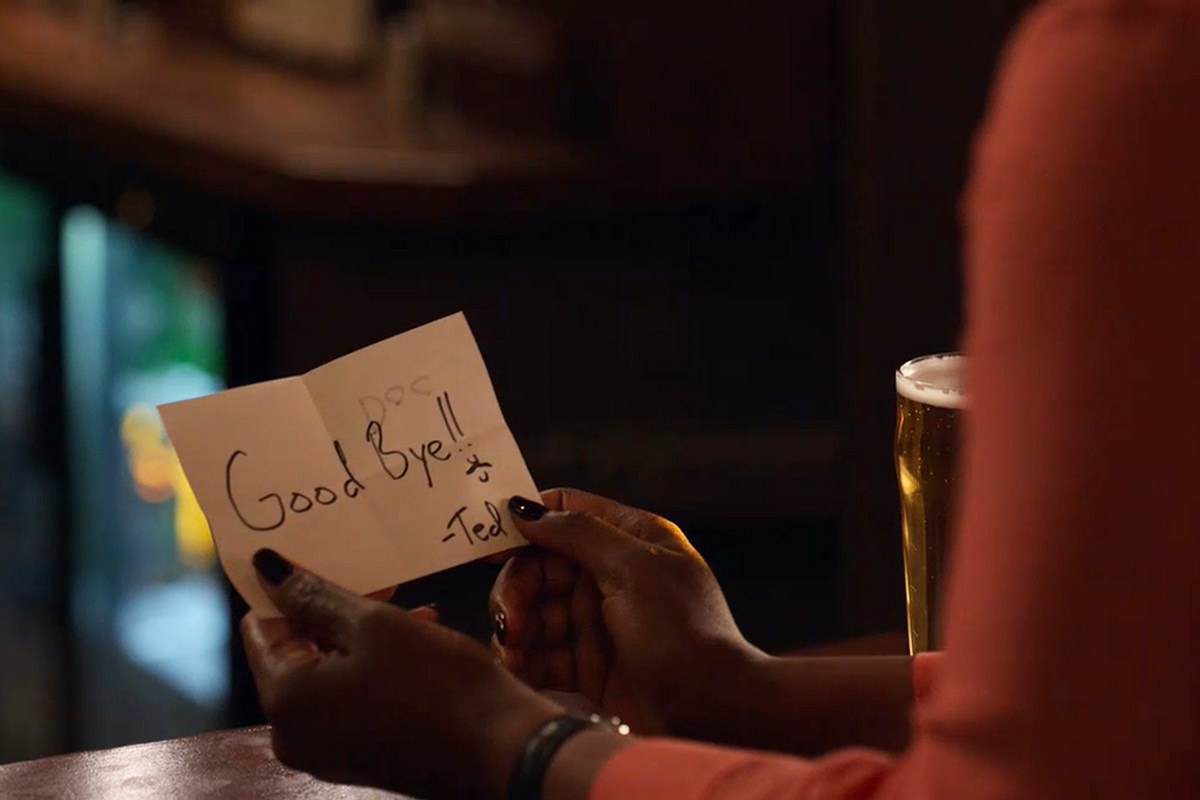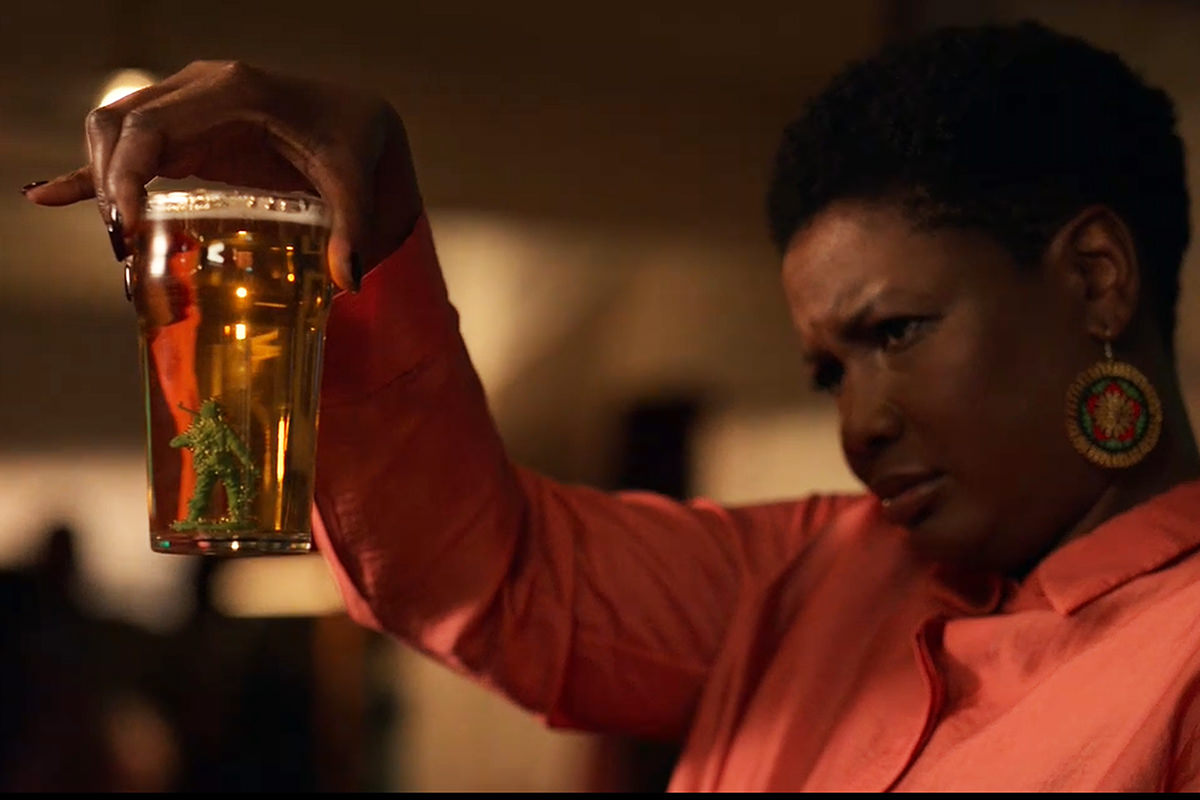 Before all the awards and accolades, it was said that Ted Lasso was going to be a trilogy of seasons. But now that Apple has a very, very good reason to keep the show running, I am fairly certain that a fourth season is highly likely. But whether or not that will include Jason Sudeikis as Ted remains to be seen.

• NO CRYING! I wish I knew whom to credit this photo to, because it is absolutely epic. Easily one of the best Halloween costumes I've ever seen...
Adorable. Adorable. Adorable.

• Poorly Animated! As a massively huge fan of Reza Farazmand's comic strip Poorly Drawn Lines (which he graciously contributed to Thrice Fiction)), I was happy to hear that it was becoming an animated series. And now it's here...
You can watch it on FX and stream it on Hulu right here.

• Trash TV! Paramount+ is fucking garbage. Can't play the content I'm paying for, and their tech support doesn't give a shit. Tells you to jump through hoops that never work. Has you disable stuff that no other streaming service requires. Then blames you or your hardware when none of their "suggestions" work. When will these fucking dumbasses learn that whenever they treat their customers like shit, it just encourages them to find other ways of watching the content they want to see. I have many streaming services... and NOT ONE OF THEM fails consistently like Paramount+. Not Amazon Prime, not Netflix, not Philo, not YouTube TV, not Hulu, not Apple TV+, not Peacock, not HBO Max, not Sundance, not Discovery+, not Hallmark Now, not Disney+, not Showtime... NONE of them fail like piece of shit Paramount+. And yet it's MY fault. Right. Okay. Cool. Well, at least I'm not alone...
If it weren't for the new Star Trek shows, I wouldn't give a fuck about Paramount+... the only show I watch on CBS is Magnum PI, and I always buy that off of iTunes so I can watch the episodes multiple times.

• PASSWORD?! This bullshit right here...
It is so fucking infuriating how sites set their requirements. Most of the things which they claim protect your security actually do exactly the opposite. Making passwords impossible to remember. Making passwords expire. All kinds of idiotic shit which keeps you from getting where you need to go. And password managers only scratch the surface, because sometimes it's the SITE that's fucked up. I've had many a site tell me that I have my password wrong EVEN THOUGH IT'S SAVED IN A MANAGER, and then when I have to reset it, I'm told that I can't use my previous password? Fuck you.

• NEWSFLASH: Photographer, social media star Matt Mathews: Opossum taken by the state was his 'baby'. Animals are not seen as living creatures by our laws. They are seen as disposable assets unworthy of consideration. And usually it comes down to some stupid-ass bullshit about "God providing animals for man's use..." (or abuse, as the case may be). But if you took ten minutes to actually read the Bible, you'd find that it dictates that animals are indeed worthy of kindness and care. God rejoices in ALL that he created. How in the hell do you think that this somehow excludes animals? This is just more of the typical "pick-and-choose theology" that plagues us. And our government.

• HA! Apples response to the EU wanting to dictate a USB-C standard for all devices is a laugh riot: "We remain concerned that strict regulation mandating just one type of connector stifles innovation rather than encouraging it, which in turn will harm consumers in Europe and around the world." What a load of horse shit. They moved to USB-C for their laptops and iPads without any problem. Why the fuck is the iPhone any different? Oh... that's conveniently left out of the statement.

That's what it's all about...
Tags:
Apple
,
Bullet Sunday
,
Bullshit
,
Halloween
,
Movies
,
Ted Lasso
,
Television
,
The Internets
Categories:
Apple Stuff 2021
,
Bullet Sunday 2021
,
Internets 2021
,
Movies 2021
,
Television 2021
—
Click To It:
Permalink
—
2 Comments: Click To Add Yours!
Posted on September 19th, 2021

They may be more than meets the eye, but Transformers ain't got nothing on this blog... because an all new Bullet Sunday starts... now...

• Classic? Still really, really pissed at the Coca-Cola Company for fucking up Coke Zero. It tastes like such horrendous shit that I am still not used to it... and likely never will be. The only caffeinated beverage I liked, and it's just... gone.

• GAH! Taylor Swift has been re-recording her music due to legal ownership issues with her back-catalog. Her vocals are as good as ever, but the new music is awful. Wildest Dreams, one of my favorites, was just re-recorded and they trashed the music on it. It used to be so open, bright, uplifting, and soaring... now it's flat, boring, and dour. Almost depressing...
There's this throbbing bass line just fuzzing over everything and it's truly terrible. I fully support Ms. Swift taking back ownership of her work, but not like this. Not like this. Ugh.

• Safe & Effective! The Pfizer vaccine is apparently far less effective than Moderna over time... and yet they only authorized the Pfizer booster for people 65 years and older or people at high risk? What the fuck kind of nonsense is this? If it's an issue of them not having enough vaccine for people who are unvaccinated, then yeah... I can wait. But the number of people getting vaccinated right now has to be fairly low given how many people are refusing to protect themselves and others, so what the hell?

• Whitney! They are remaking The Bodyguard? Yeah. Good luck with that. On top of having to replace the irreplaceable, you run the very real risk of trampling over a sacred ground you don't want to be stepping...
I dunno. Maybe the stars will align and they can find a cast that works and find a way of avoiding the disrespect that comes from a wound still fresh... but I won't want to watch it for a very long time. If ever.

• Beard! Yet another fantastic flawless episode of Ted Lasso... this one focusing almost entirely on Coach Beard (with a little more Mae, Baz, Phil, and Jeremy thrown in)...
I sure hope that a few of the other characters that haven't been featured much get at least some character development. They could almost film an entirely new series focusing on the lives of everybody outside of the football club and it's probably going to be great just from the standpoint of adding to the greater narrative.

• Character! I have watched most all of the character breakdown videos from GQ. My favorite that I've seen is this one with Willem Dafoe...
He is a compelling guy, a phenomenally talented actor, and listen to him talking about his career is fascinating stuff.

• Money Shot! Okay... this is pretty incredible...
Now, of course, the answer to everything is just "CGI"... but in the days before CGI? This is what there was.

And that's a wrap for bullets one-day-delayed.
Posted on September 9th, 2021

The original Matrix movie... The Matrix... is one of the best sci-fi films ever made. It was mind-bogglingly good both thematically and visually. Everything about it is brilliant. And a lot of people think so, because The Matrix ended up being massively successful. So successful that there were back-to-back sequels filmed... The Matrix Reloaded and The Matrix Revolutions.
Both of which sucked ass.
Unfortunately The Wachowskis decided to go high-concept with the sequels to try to push them into something higher than a mere sci-fi-action-thriller. And they failed spectacularly. Every time I bring this up, people are telling me that the reason I think they failed was because I don't understand the films. I'm not saying that's impossible, but I've read more than my fair share of the philosophy they're hanging the stories on and still think it's a massive failure. And I can't quite seem to decide whether they dumbed it down so much as to make it be incomprehensibly stupid... or whether they tried to do something so over-the-top ridiculous that it ended up being incomprehensibly stupid. Regardless, you get scintillating conversations like "What do I need to do?" — "You KNOW what you have to do!" — "But how will I know?" — "You'll KNOW!" Painful.
All of this prelude is to say that I'm not overly-enthusiastic for a fourth The Matrix film.
The only way I could find myself enjoying it would be if they either ignored the two sequels completely... or they came up with a clever way of explaining why they were so bad and how their Jesus metaphor could miss the mark so completely.
And then today the trailer landed...
Now, after viewing this a half-dozen times, I'm intrigued.
It's almost like they've decided to skirt all the awful things that sunk the sequels by going meta on our asses. This would allow them to BOTH ignore the two sequels completely AND come up with a clever way of explaining why they were so bad... both at the same time!
Nice!
At least if I'm disappointed I won't have to risk COVID at a theater... the film will be available for streaming on HBO Max as well.
And then there's the new trailer for Picard...
Star Trek always heads to the past whenever they want an easy win. Here we go again. No sign of Whoopi tho?
And Strange New Worlds...
And last, but not least, the first Star Trek focusing on the aliens of the Trek universe...
Though Capt. Janeway is a notable exception... OR IS SHE?!? Time will tell.
Exciting stuff!