Posted on March 28th, 2023

Pixar has been really hit or miss with me lately.
Onward and Soul were disappointing. Luca was glorious. Turning Red and Lightyear were okay, but far from the greatness I expect out of the studio.
Then today we get the first full trailer for their upcoming June release, Elemental...
Other than Catherine O'Hara, I'm not familiar with the rest of the cast, which is a bit odd. When it comes to the movie itself, it looks like a mash-up of Inside Out and Soul, but not in a bad way? I guess? I mean, I'll definitely watch it when it hits Disney+, but it's not having me excited enough to run to the theater.
That's reserved for Adrian Molina's follow-up to Coco which is called Elio. It's coming out a year from now.
Posted on March 21st, 2023

When it comes to a list of movies I love and have watched a multitude of times, Amélie would most certainly be on that list. Not only was it beautiful to look at, had an exceedingly smart and clever story, and made me fall in love with Audrey Tautou... but it was just fun. It had a whimsy and joyfulness that most movies... don't.
Plus it has a wonderful life lesson that is a genuine teaching moment to all humanity.
If you haven't seen it, I offer my highest possible recommendation...
And now genius director of the film, Jean-Pierre Jeunet, has released a shocking expose on the character 22 years after the film was released!
Well, it's a joke, but it's actually a darn impressive retrofit of the characters true nature. If you haven't seen the original film, this won't mean anything, so go watch Amélie first...
It all makes perfect sense!
Nice to know that Jeunet has a sense of humor about his work. Probably why he's such a freakin' genius.
Posted on March 19th, 2023

A bit of a Summer setback for me today as the weather turned cold as balls, but never fear... because an all new Bullet Sunday starts... now...

• Zipline! Whenever I run across something incredibly cool that has been around a while... but I never heard of... that's gold right there. Take this drone delivery system that's been running for SIX YEARS. And I had no clue. This will be one of the coolest things you see in a bit...
Fantastic. Ingenuity like this gives me hope for the future.

• 1D! I keep running into songs by One Direction that kinda blow my mind. Like this song, which I had never heard before. I was scrambling to Shazam it thinking it was brand new. Nope...
It actually feels like a classic soft rock hit or something.

• Topol! The Flash Gordon movie from 1980 was absolute genius... even if most people didn't see it that way. I've seen it a dozen times or more, and will likely watching it many times more. A big part of what makes the movie work is the over-the-top performances, among them being Chaim Topol's performance of Dr. Hans Markov...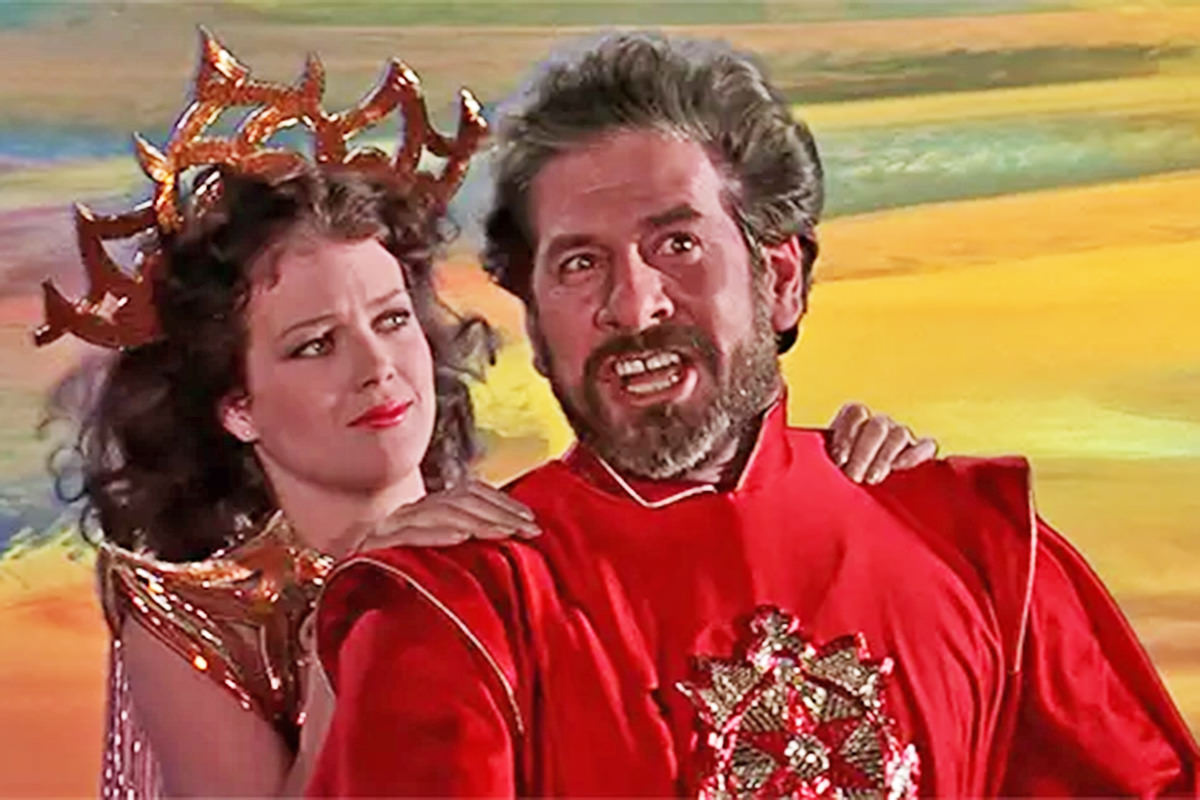 But that's not my favorite role of his. This honor goes to Columbo on the James Bond flick For Your Eyes Only, where he chewed up the scenery unapologetically...
Sadly, Topol passed away a couple weeks ago... but his legacy will live on with his works.

• Hyper-Real! I will never complain about any of my tax dollars going to NASA to explore our solar system and our universe. On the contrary, I wish more of my tax dollars went to NASA. Especially when I see images like this...

Image Credit: NASA, ESA, JPL, SSI, Cassini Imaging Team
You can get a much better view and more information on Saturn's moon Hyperion by going to NASA's website.

• TO INFINITY...! The stuff that you can do with LEGO truly knows no bounds. Take this infinite domino track...
Pretty nifty, isn't it?

• Cunk! Finally got around to watching Cunk on Earth (Netflix)... and it's madness. Absolute madness. Mostly because she sounds like a lot of real-life people...
It's relentless. She doesn't stop unleashing stupid. Ever. It just keeps going. And I am deceased.

• WORF! The first season of Star Trek: Picard was just okay, though the ending was messy. I didn't like the second season because it was a scattered crapfest and tried to shoehorn in characters that should have never been there in the first place. But this THIRD season? Holy crap. Quite probably the best Next Generation show I have ever seen. Cinematic and exciting. It will be very interesting to see if they can wrap it all up in a satisfying manner given that this is the last season we're getting. And ZOMG... WORF! His character has made a radical shift that's absolute genius, and Michael Dorn is playing him with such deft ease...
It makes me wish that this is what we were given from the start. Paramount+... please give Worf his own series ASAP, dammit!

• Flerfer! The thing I will never, ever understand is how there are people thinking that the earth is flat. It makes absolutely zero sense from every possible observable fact. We new about the earth being a sphere thousands of years ago. And yet... ignorance is still here. Which is why I love videos like this....
Of course it makes no difference how many facts you throw at Flerfers. Logic, reason, and common sense has already been thrown right out the window.

And away with you! Begone!
Posted on February 26th, 2023

The weather continues to be a hot (then cold) mess, but I'm committed to warm vibes... because an all new Bullet Sunday starts... now...

• Puppers! Every week I click on the latest one of the "We Rate Dogs" videos to see if the dogs were good again this week... and every week I have to really hold it together so I don't burst out in tears. This week is no exception (here's a link in case TikTok is being a dick)...
Good doggies.

• DIE! TikTok is overrun with funny videos which use music from the Dumb Ways to Die song. I decided to look up the entire thing and was surprised to find that there's a cute video to go with it...
Most of us are going to die dumb. It's a part of life.

• COOKIE! HOW DARE THEY! HOW DARE THEY GIVE A NATIONAL TREASURE LIKE THE WORLD'S ONLY COOKIE FLUTE TO LIZZO TO PLAY?!? OF ALL PEOPLE! I mean, sure, she's a world-class renowned flautist, BUT I AM DISGUSTED TO MY VERY CORE! SHOW SOME RESPECT, SESAME STREET! THESE ARE OUR COUNTRY'S TREASURES!!!
You laugh, but I'm betting Tucker Carlson is writing a rant about it as I type this. The dumbass went off with his manufactured outrage over candy mascots, so you just know his panties are in a bunch over this.

• Busters! The movie We Have a Ghost is actually not half bad. They gave Jennifer Coolidge hair by Tammy Faye, which is epic. And, let me tell you, David Harbour deserves all the awards. His character can't speak, so he has to sell every scene by force of will, and he does a fantastic job with it...
Streaming now on a Netflix near you.

• Facts. There is an actual danger to kids in this country. And it ain't drag queens...
Drag queens have been entertaining people for decades. Hell, Bugs Bunny was in drag in a number of his cartoons. But now that bigots are wanting to divert attention away from what's going on in their own back yards, it's suddenly a problem. Milton Berle and Flip Wilson want their wigs back.

• Life! And while we're on the subject... NEWSFLASH: Proposed South Carolina bill could make abortion a death penalty eligible offense. — Preserving the sanctity of life... as only death can. Jesus.

Onward and upward...
Posted on February 23rd, 2023

Thursdays are quickly becoming my favorite day of the week. It means that there's only one more work day until the weekend... and it also means that new episodes of Poker Face and So Help Me Todd are airing. Well... not so much So Help Me Todd, because CBS keeps fucking around with their air dates (no new episodes until March 2nd and the previous episode was all the way back on February 2nd).But a really good new episode of Poker Face was to be had.
And, like every episode, I'm like HOW? How did they get such stellar guest-stars for each episode? This time we got Nick Nolte, Tim Russ, Luis Guzmán, and CHERRY JONES?!? And holy shit does Cherry deliver! The entire episode hinges on her performance, and she doesn't falter...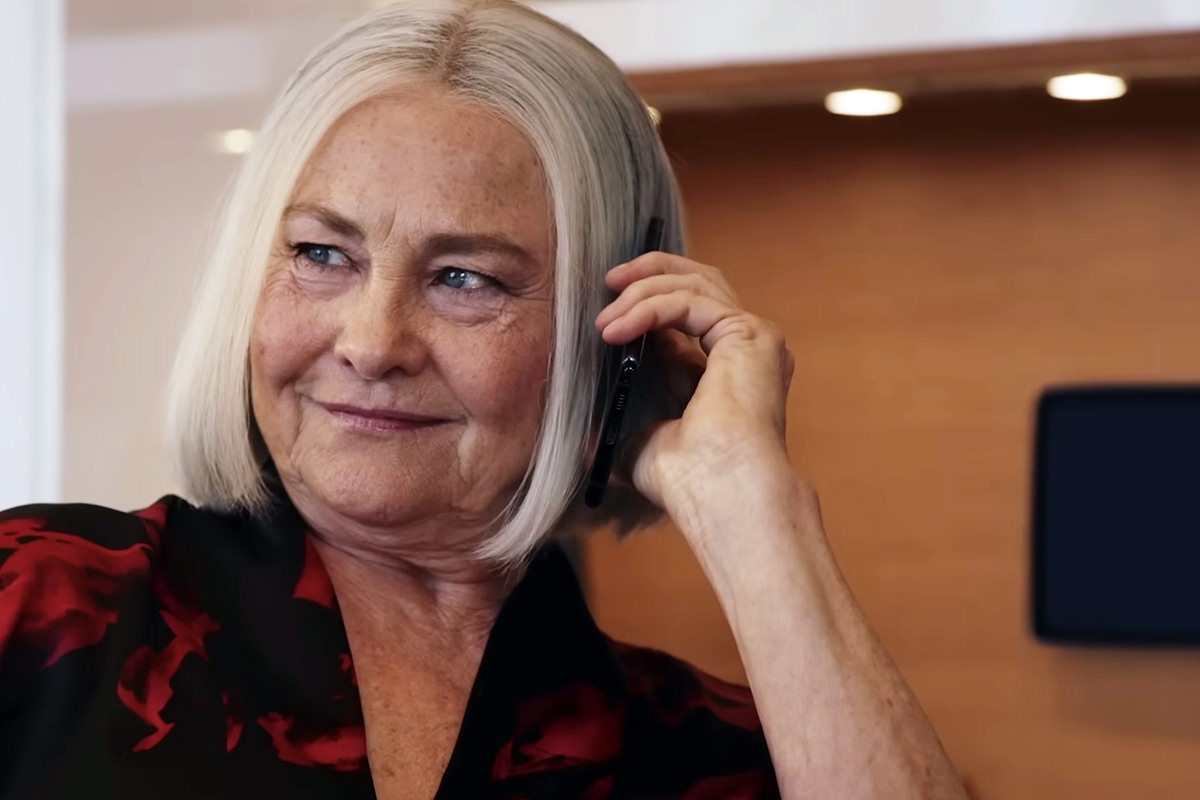 This show is glorious. IT'S GLORIOUS!!! Very much Columbo for a new generation.
After the episode was over, I put on Babylon because the cast was excellent. Except it's easily one of the worst movies I have ever seen. It's like they were all... let's just film extravagant shit and force feed it to people OVER THREE HOURS. Awful. It looks pretty and is shot beautifully, but that's it. What a waste of money and talent...
So I guess not everything on Thursday is bullet-proof after all. I should have just re-watched Poker Face.
Posted on February 21st, 2023

Oh yay. I am spending more money I don't have!
Today only, the original Complete Series Tom Selleck of Magnum P.I. was on sale for $35 at the iTunes Store. All eight seasons. All 162 episodes. I went ahead and snagged it, because that was too good of a price to pass up. Especially since the return of the excellent reboot (now on NBC/Peacock) has me feeling all nostalgic...
Ultimately, the show doesn't really hold up by modern standards. And yet... still incredibly entertaining. Tom Selleck had a flawless take on the character, and it made the show a lot of fun. Still prefer the reboot (Juliette Higgins is one of my favorite television characters of all time), but the original sure takes me back.
And it looks like I may be buying more shows and movies outright like this now that I am completely disenchanted with most all of the streaming services.
Netflix and HBO are cancelling everything. Paramount+ has one of the shittiest fucking apps ever created (that barely works even when it's working). And absolutely everybody is raising their prices. Essentially giving you less for more money.
Well good luck with that.
It just boggles my mind that streaming service CEOs are still in charge when their decisions drive customers away in droves. Disney just released a bundled deal to get Disney+ and Hulu bundled together... but it's the version with ads. In order to get them bundled for ad-free, you ALSO have to pay for ESPN+. What kind of stupid shit is this? I will never watch ESPN. I couldn't give two shits about ESPN. Not even one shit. Not a single shit given over ESPN. So no savings for me. I have to continue to pay for a non-bundle with zero savings.
Given that Paramount+ and HBO Max are making equally stupid-ass mistakes, I think I'm just going to cancel everything.
Cancel everything then rotate between all of them. Netflix one month. Hulu another month. Disney+ another month. HBO Max the next month. Congratulations on getting 1/6th the money off of me. Y'all deserve it.
The only one I'm going to keep year 'round is Philo. Thanks to their T-Mobile discount and sensible pricing, they're worth it.
I swear, I never thought that streaming would get this stupid this fast compared to cable and satellite, which was stupid from the jump. Now I'm to the point where I really just want to give up on television altogether.
Posted on February 15th, 2023

Fantastic Voyage was released just six months after I was born in 1966. I didn't see the film until years later thanks to cable television. It's the work that I most attach to Raquel Welch, who sadly passed away today at 82 years old.
But this was not the first time that I saw Raquel Welch in anything. I'm pretty sure that it was Mork & Mindy. I didn't know who she was, but my mom was quick to identify her when I asked WHO IS THAT?!?
Not from when she first walked on the screen like this...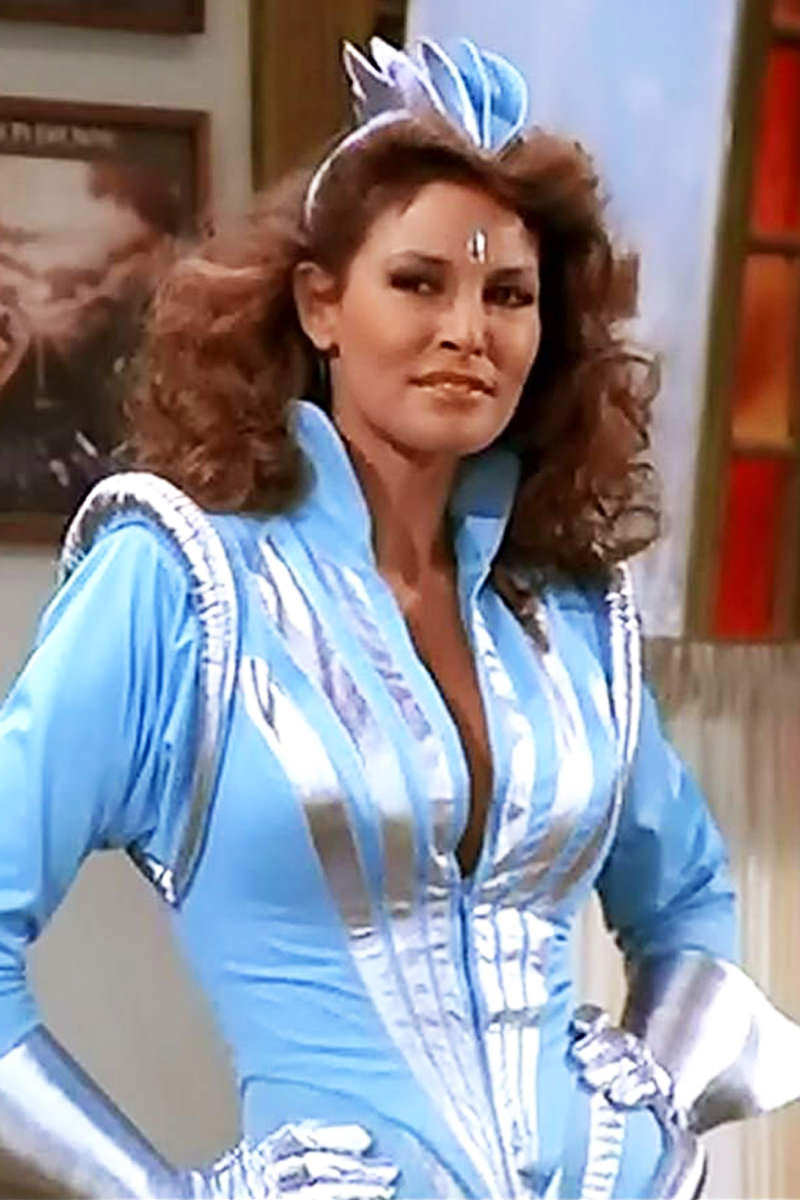 But later on when she walked on looking like this...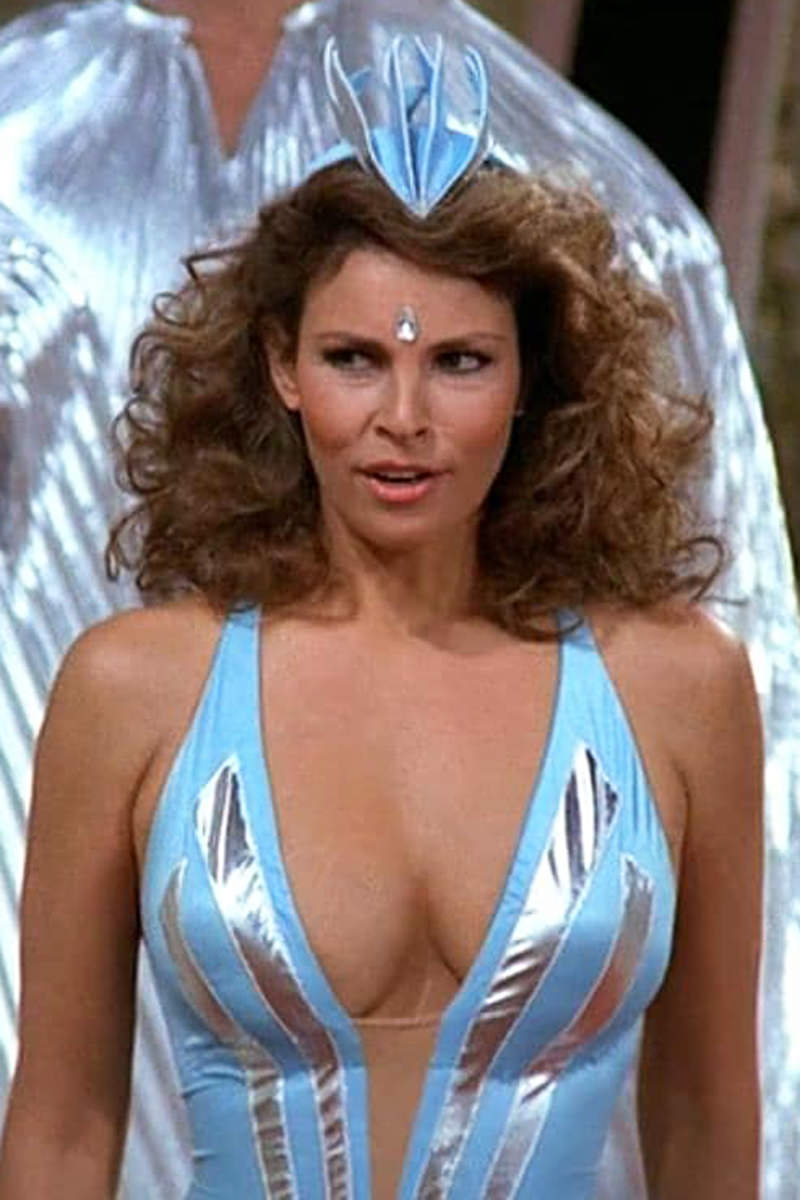 Something that made a very big impression on my 13-year-old brain.
From there I made a point of watching anything with Raquel Welch, wherever she appeared. Up to and including Legally Blonde and Eugenio Derbez's How to Be a Latin Lover (her final film project). But it's Fantastic Voyage that I most associate with her (though the original Bedazzled and One Million Years B.C. are in the running)...
Fantastic Voyage was similar to the Disneyland ride Adventure Through Inner Space (which followed the movie the following year), which is why I probably crush on it so hard (as if Raquel in her skin-tight scientist suit wasn't enough)...
Alas, no appearance by Raquel Welch in the ride.
Rest in Peace to an iconic Hollywood bombshell.
Posted on February 9th, 2023

What blows me away is how Marvel Studios puts it all on the screen. They don't "hold anything back for the sequel" but instead treat every movie like the last movie they will ever make.
AND THAT'S WHY THEY ARE SO SUCCESSFUL!
After basking the the majesty that's Black Panther: Wakanda Forever, I am making my way through all the Chadwick Boseman Black Panther appearances. The first of which wasn't in a Black Panther film... or even an Avengers film. It was in a Captain America film!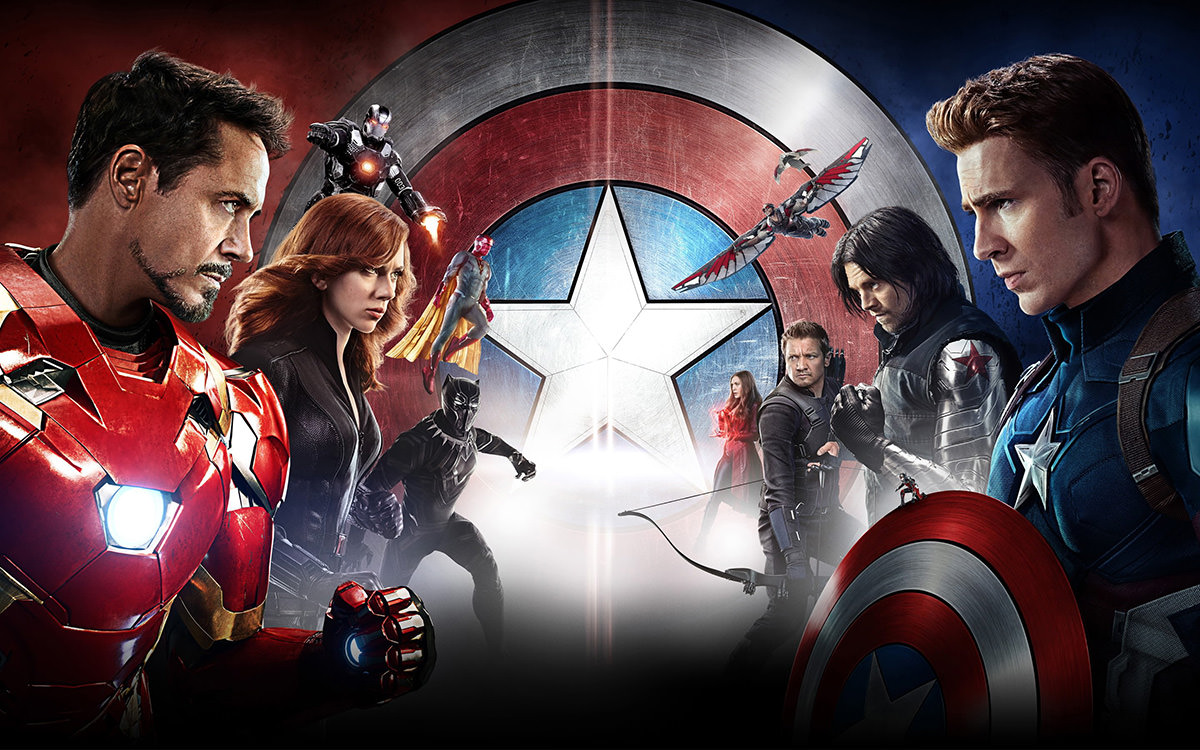 What was also in Captain America: Civil War? The first MCU appearance of Spider-Man!
Plus we get Iron Man, Black Widow, Falcon, Scarlet Witch, Hawkeye, Vision, Ant-Man, and Winter Soldier! It was basically an Avengers film. Inside a Captain America film. Which is crazy. How many studios would even do that?
Other studios would drag things out so they have something for future movies... then wonder why nobody gives a crap about the watered down film they release. Marvel isn't interested in that. They put everything into the film they are making right now... then force themselves to come up with something new and amazing for the next one.
And then get incredible actors for every single part. Alfre frickin' Woodard just randomly shows up in a tiny nothing of a bit part in Civil War. But it was a critical part that put the entire movie into motion, so they HAD to get Alfre Woodard. And her few minutes of screen time works. So well. In lesser, cheaper hands, it might not have.
The wild success of Marvel movies is not a fluke or a mistake. They are designed to be successful. I remember reading somewhere that Chadwick Boseman always thought that his appearance in Civil War would be a one-off cameo before signing his deal. Given how other studios would probably do exactly that, it's no wonder that he thought this. Obviously Marvel had other plans. They're more than that.
I live in constant fear of Kevin Feige retiring as the mastermind behind these movies. The guy gets it. His successor might not. And these movies have been too good in his hands.
Tags:
Ant-Man
,
Black Panther
,
Black Widow
,
Captain America
,
Falcon
,
Hawkeye
,
Iron Man
,
Marvel Studios
,
Movies
,
Scarlet Witch
,
Spider-Man
,
The Vision
,
Winter Soldier
Categories:
Movies 2023
—
Click To It:
Permalink
—
0 Comments: Click To Add Yours!
Posted on February 1st, 2023

Gizmodo has a story on the ten projects that James Gunn is overseeing for the new DC Comics Universe of movies and shows.
Gizmodo has Creature Commandos listed as "Creative Commandos" which is hilarious. — All I can say that is if these projects were from anybody but James Gunn, I would be laughing my ass off. What's odd is that the new Superman and Batman films aren't coming out until 2025... which is later than I'd thought it would be, but still pretty ambitious. An entirely new universe debuts in just two years? Again... if it were anybody but James Gunn, I'd be laughing my ass off. My comments below...
Creative (s/b CREATURE!) Commandos (An animated HBO Max show) — It's like... what a bizarre choice. An entire series devoted to monster soldiers? Sounds like a Halloween special, but okay. Something tells me that this was in process before James Gunn took the big chair (with Peter Safran).
Waller (A live-action HBO Max show) — I really hope that Viola Davis is in this, because she's SUCH an amazing actor. UPDATE: Confirmed that it will indeed be Davis.
Superman: Legacy (Theatrical film) — I am confident that James Gunn will find a way to make Superman relevant while also interesting... something that Zack Snyder wasn't able to do AT ALL. I am a bit concerned that the whole "Gods & Monsters" arc for the New DCU will fall into the same trap that Snyder fell into, but it's James Gunn... so... yeah. Maybe.
Lanterns (A live-action HBO Max show) — The Green Lantern movie was a pile of shit so bad that I couldn't believe some of my favorite actors were involved. Terrible, terrible movie. A show might be a way to showcase the many interesting Green Lanterns from the comics, so it could be a very cool show to watch. UPDATE: Apparently this will be terrestrial-based, meaning that it's mostly Hal Jordan and John Stewart stories, so we'll see.
The Authority (Theatrical film) — Now this could be interesting! The comics started out SO good, and if they did a straight adaptation it could be fantastic... so long as it's an R-rated movie, because otherwise why bother?
Paradise Lost (A live-action HBO Max show) — Amazons, I guess. Could be something that pre-dates Wonder Woman to give her eventual debut good context. I hope that they don't fuck up the Greek gods like the (otherwise excellent) Wonder Woman movie did. They're saying it's their "Game of Thrones" so who knows?
The Brave and the Bold (Theatrical film) — Batman & Robin? In my early comic book days, The Brave and the Bold was alway Batman PLUS some other DC Hero (or villain!) teaming up. But still... I will be very interested to see what Gunn has in mind for Batman. Hopefully something more like the Nolan trilogy instead of the emo-goth bullshit we got from the last Batman movie! UPDATE: It's going to be the Damion Wayne version of Robin which is the best news possible. I hope that they make him a little nuts without taking him full-on psycho, because the majority of kids just don't have the acting chops to pull that off very well.
Booster Gold (A live-action HBO Max show) — A LONG time coming. Like... this should have been done a decade ago. I love the character, and hope that eventually the show transitions into the "Blue & Gold" show I've been dreaming of (Booster Gold and Blue Beetle as made amazing by Keith Giffen). Hopefully they get a writer with decent comedy chops to do this right.
Supergirl: Woman of Tomorrow (Theatrical film) — Poor Supergirl. The character herself is so interesting... as shown in the Animated DC shows... but her lone live-action movie was trash (despite having Faye Dunaway and Peter O'Toole!). I really, really hope that they hire a truly great FEMALE writer AND director to do this movie right. She deserves it. And there's plenty of great comics to be inspired from.
Swamp Thing (Theatrical film) — Lord. There are a lot of other DC characters I would have put in a film before Swampy. His good TV show was not so long ago (2019), and the idea of a complete film has already been done. Soooo many other movies would have been a better idea than this. I hope "Swamp Thing: The Movie" ends up worth stepping all over others that deserved it more.
I want a Legion of Super-Heroes live-action HBO Max show. I want a Black Canary & Green Arrow show. I want a REAL Justice League movie. I want a Deadman series. I really want a Zantana movie. Where's an Amethyst animated series at? And holy crap... how cool would an Adam Strange series be? Is Guy Gardner going to appear in Lanterns? Because a show for HIM would be great. So many possibilities!
I'm more confident in the DCU now than I was as we suffered through all the Zack Snyder crap, which makes me happy. Nobody wants successful DC movies than me (with the exception of the upcoming Shazam: Fury of the Gods and The Flash: Flashpoint, both of which star highly problematic actors that I really wish would just go away and take their bullshit with them.
Posted on January 20th, 2023

I've been crapping on Apple a lot lately.
But not without reason.
Apple used to be the GOLD STANDARD in interface design. Everything was incredibly well-thought-out and intuitive. But now-a-days? Most everything they do is shit. And I simply don't understand why. Yes, Steve Jobs is gone, but surely there are people in Apple who give a crap about making sure that you can use their apps without wanting to beat the shit out of somebody?
But apparently not.
Because I was reminded about this when I was having to use the GUI abomination that is the AppleTV app (whether it's on a Mac, AppleTV, iPad, or iPhone). This app has been shit for ages. It was made even worse when Apple decided to prioritize AppleTV+ over absolutely everything... ramming their service down your throat like a fucking jackhammer. Even over content you purchased. Like when you search for the movie Ted...
But that's just the beginning with their idiotic search. Want to search your library? You can't just click on LIBRARY and search. If you do that, you'll end up searching within AppleTV+ and their media store content. Oh no. To search your library, you have to type into the SECOND smaller search box. And do you know how many times I forget to use the tiny box? ALL THE FUCKING TIME! And do you know why? The second smaller search box DOESN'T FUCKING EXIST UNTIL YOU CLICK ON A TINY FUCKING MAGNIFYING ICON THAT'S UNDER THE SEARCH BOX!!!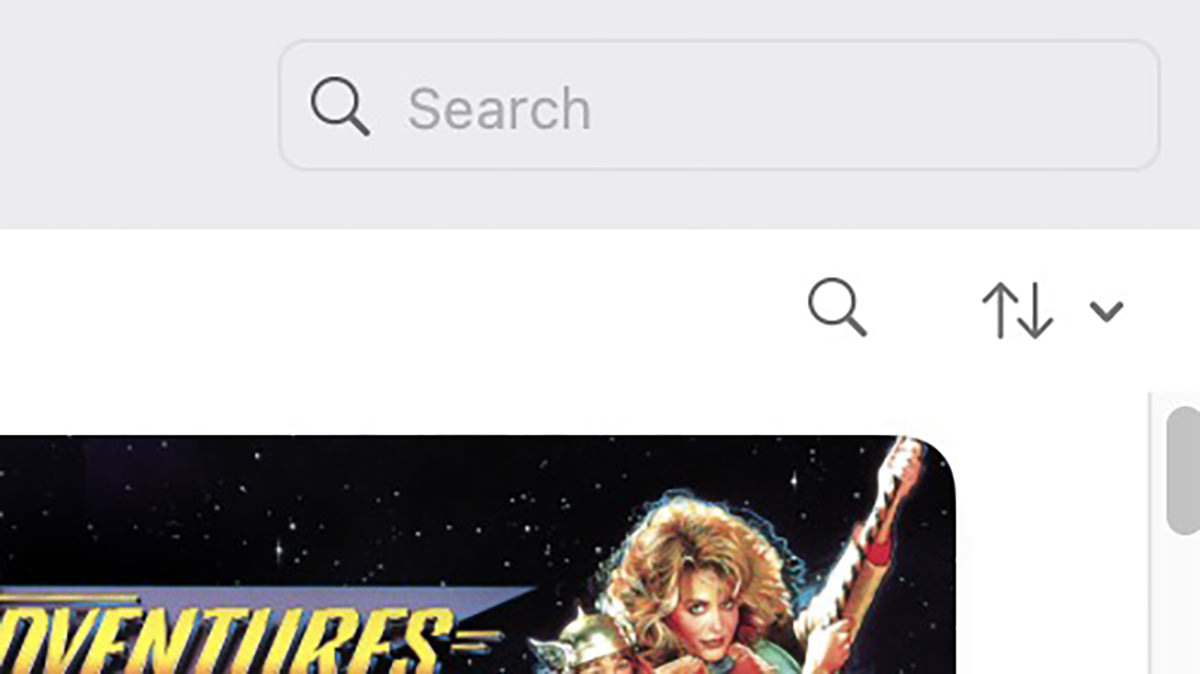 Only then does the search box even bother to appear...
Absolute fucking lunacy.
But wait! It gets worse! Let's say that you use the universal search box anyway to get to your movie because you forgot about the smaller search box. What happens then? As you see from the first screenshot above, you have no fucking clue where the movie is at. Is it on AppleTV+? Is it in the store? Do you have to buy it? Do you own it? Who the fuck knows?
You have to click through to see where in the hell it comes from. In this case, I own it... although it doesn't tell me I own it... I just have to infer that I own it because there's a "Play" button instead of a price tag...
But let's say you're on your AppleTV and don't want to type out the title to get to it since it's a huge pain in the ass? Well, then you get to scroll through your entire fucking catalog of titles! And since I own hundreds of them, that will take a while. Let's say that I want to watch the movie 4th Man Out. With Apple, it's scrolling and scrolling and scrolling and scrolling because Apple puts numbers after letters...
Here it is! Right after Zoolander...
Let's compare that to how Plex allows you to navigate. I use Plex to catalog all my ripped DVDs (which is a legal backup of my massive DVD library). Since I paid for 4th Man Out both digitally and on DVD, it's in both places. Although since Plex puts numbers in front of letters, I don't have to actually scroll anywhere. It's right there at the start...
Not really a fair contest. So let's try another. Zoolander. Another movie I bought on both DVD and digitally. With iTunes, I have to scroll through hundreds of titles to get to it. But look on the right hand side of the Plex interface. See those letters there? No scrolling needed. I just click on "Z" and there it is!
This is especially fantastic on the Plex app for AppleTV... which is far, far superior to what AppleTV itself actually offers.
How embarrassing.
HOW FUCKING EMBARRASSING FOR APPLE!
For the love of God, spend the tiniest fucking portion of your billions of dollars and DO SOMETHING!
Don't get me wrong... there's still a lot of companies who are even worse at this than Apple. But given where Apple started, this is nothing short of tragic.
And I have no idea what it's going to take to get Apple off their stupid asses to actually fix this crap.