There actually is something interesting happening before the eclipse tomorrow, because an all new Bullet Sunday starts... now...

• Defenders! How is it that Netflix can be so damn flawless when casting every single character in every single Marvel series and in writing every single character in every single Marvel series... except when it comes to Iron Fist? Danny Rand is written horribly. The actor playing him is a terrible fit for this character. I could barely make it through the Iron Fist series, and now the character made it tough to get through the newly-released Defenders series too...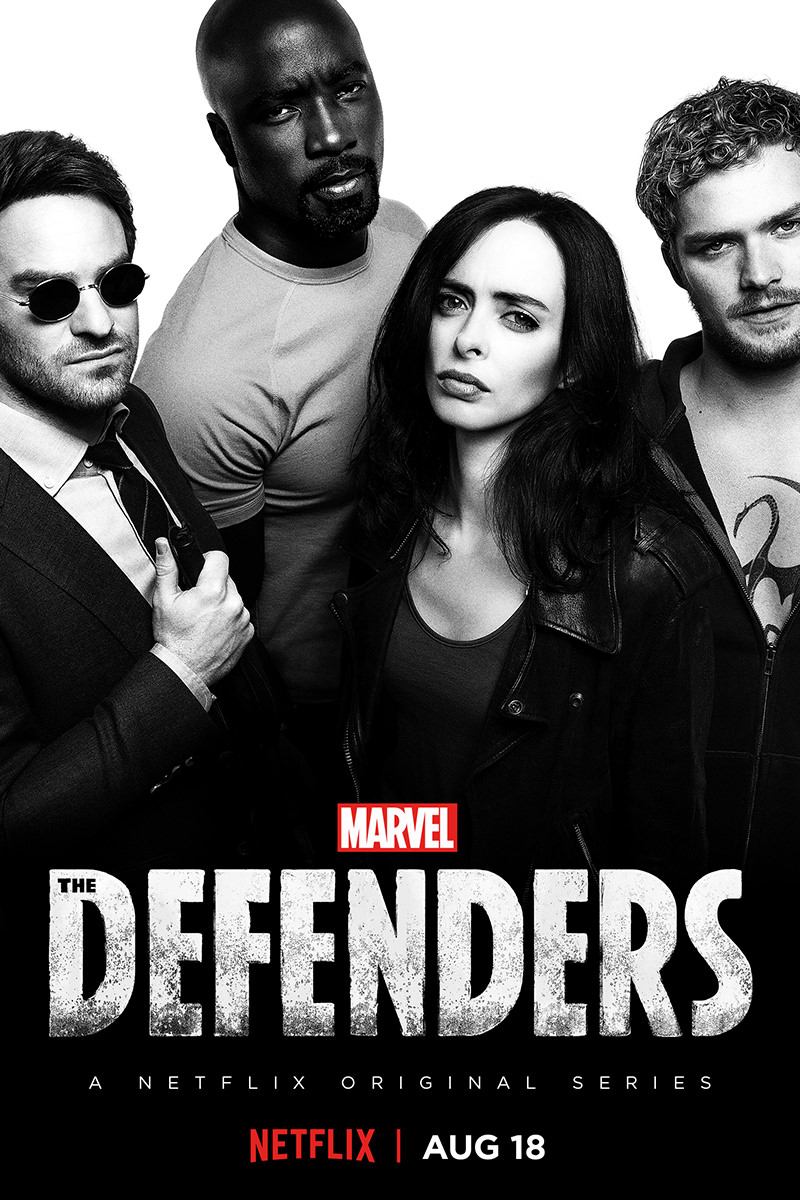 Every single time Iron Fist appears in The Defenders, everything that's moving forward so beautifully grinds to a halt and turns to shit. I mean... holy crap... they got Sigourney Freakin' Weaver, who elevates absolutely everything she appears in (including The Defenders), but even she is not going to be able to save this show when such a key piece of it is shit. There was a scene between Luke Cage and Danny Rand... fucking "Heroes for Hire" that we've been dying to see... and Mike Colter is just killing it as Cage while Finn Jones can't seem to deliver a single line with any conviction or semblance of skill. It's like he's trying to channel Keanu Reeves, which wouldn't be horrible... EXCEPT HE'S CHANNELING KEANU REEVES FROM BILL & TED'S EXCELLENT ADVENTURE. GAAAAAHHHHHH!!!!!
Look, I'm sure Finn Jones is a capable actor in other roles, but his take on Iron Fist sucks. The character takes a solid 5-star show and knocks it down to four. I hope they end up doing another Defenders... the idea is too good not to... but diminish, eliminate, or replace Iron Fist with something that's a better fit. Please. ☆★★★★

• Trolls! This. Is. Fucking. Genius.
I hope it catches on.

• Fake President! Making America... uhhh... great?... again?
So... Trump actually is accomplishing more than any other president! Finally, a truth!

• Ahnold! Just as an FYI... THIS IS HOW YOU FUCKING DO IT...

• Punch It! Seriously. I'm sick of this bullshit. We fought a fucking WORLD WAR over this. There are not "two sides" to this position. There is no "just as bad" when it comes to this. There is no confusion as to the appropriate response. We have memorials... history books... and a shitload of movies that make it quite clear...
Nothing less than 100% unapologetic, uncompromised, unconditional condemnation of white supremacists and Nazis is ever acceptable. If you don't fucking get that, then you have no business being president. Hell, you have no business calling yourself "human."
I mean, Jesus Christ... IT'S THE FUCKING NAZIS HERE!!!

• Dropt It! In a feeble attempt at ending on a positive note, this is must-see TV...

Annnnnd... I'm spent. No more bullets for you.