Posted on June 18th, 2017

Happiest of Father's Days to all the dads out there, including mine! Your special day is about to get a whole lot specialer, because an all-new Bullet Sunday starts... now...

• Buck/Mac! It's tough to say whether I'm a bigger fan of "Classroom Instruments" on Fallon or "Carpool Karaoke" on Corden because I love them both. But when Lindsey Buckingham and Christine McVie are the ones performing on "Classroom Instruments," it's kinda a no-brainer. My Fleetwood Mac love is strong with them...
Also on Jimmy this week... a terrific installment of "Google Translate Songs" with Miley Cyrus!
I sure wish they'd make a new Hannah Montana movie!

• Batman! And now from the "Senseless Crap I want Because I Just Can't Help Myself" department... BOB ROSS FUNKO POP!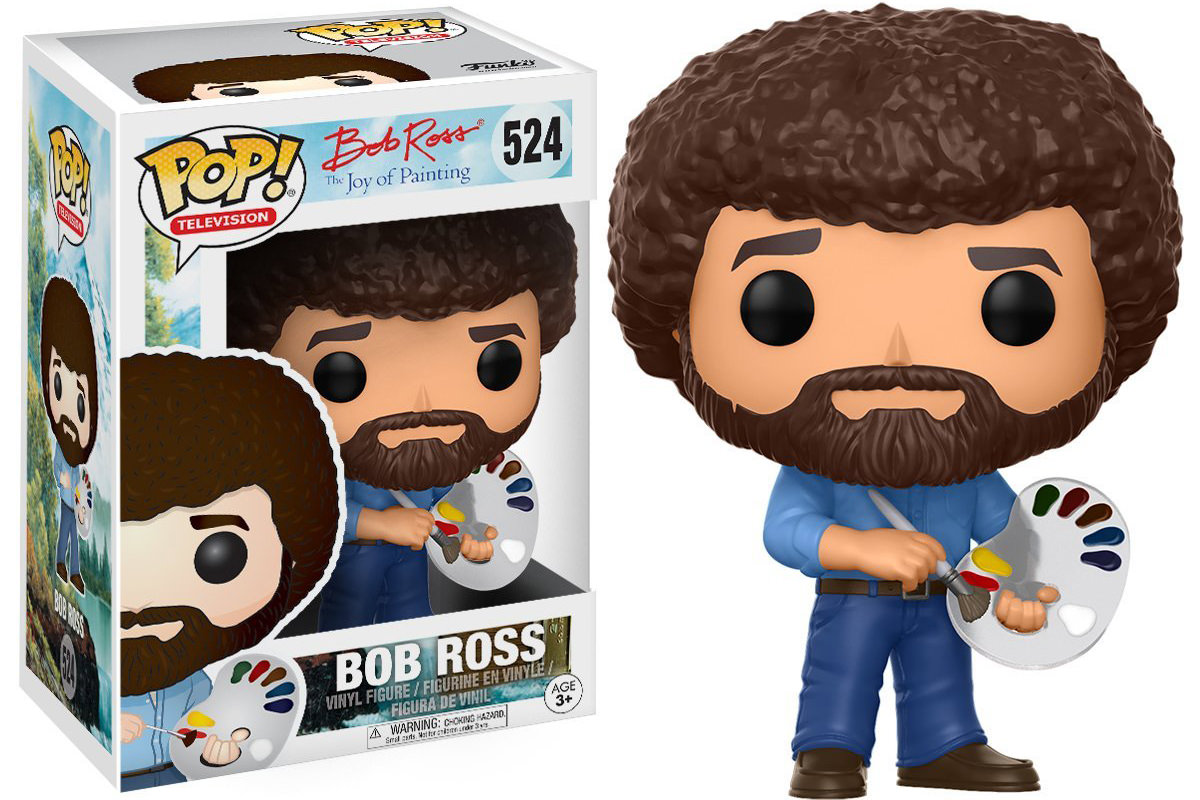 I mean, come on. Bob Ross is an inspiration to all of us! How cool is this?

• Magic Wand! ZOMG! TOTAL MAGIC FOR CLEANING TOILETS!

When my toilet brush died, I went shopping and found this thing on sale. I didn't like the idea of it being wasteful with the disposable scrubber pads, but it's not like I scrub my toilet every single day, so I pulled the trigger. If nothing else, it's a lot more sanitary. Holy crap! So easy! And powerful! I use one pad on both toilets and it works better than any amount of scrubbing with my old brush. If you haven't tried this, and like bathroom cleaning chores to be dead-simple, it's worth a look!

• A.I.! In news that should surprise absolutely nobody, an Artificial Intelligence developed its own non-human language after being programmed by Facebook to negotiate like people. Because of course bots observing Facebook would have to develop their own language! I mean, come on, mere human words can't describe the horrors you'll find on Facebook. I wonder how they say "ALL HUMANS MUST DIE!" in their language? Because I know that this would be my first conclusion after having looked at Facebook for my entire existence.

• Bargain! Whoa! The new 15-Gauge Milwaukee cordless nail gun I just got for 40% off at Home Depot (Reg. $400, Sale $240) came with $155 worth of stuff! Which means I got an awesome nail gun for $85! How is this even possible? Sweet!
M18 & M12 Rapid Charger ($80)
M18 Battery ($50)
Milwaukee Tool Bag ($25)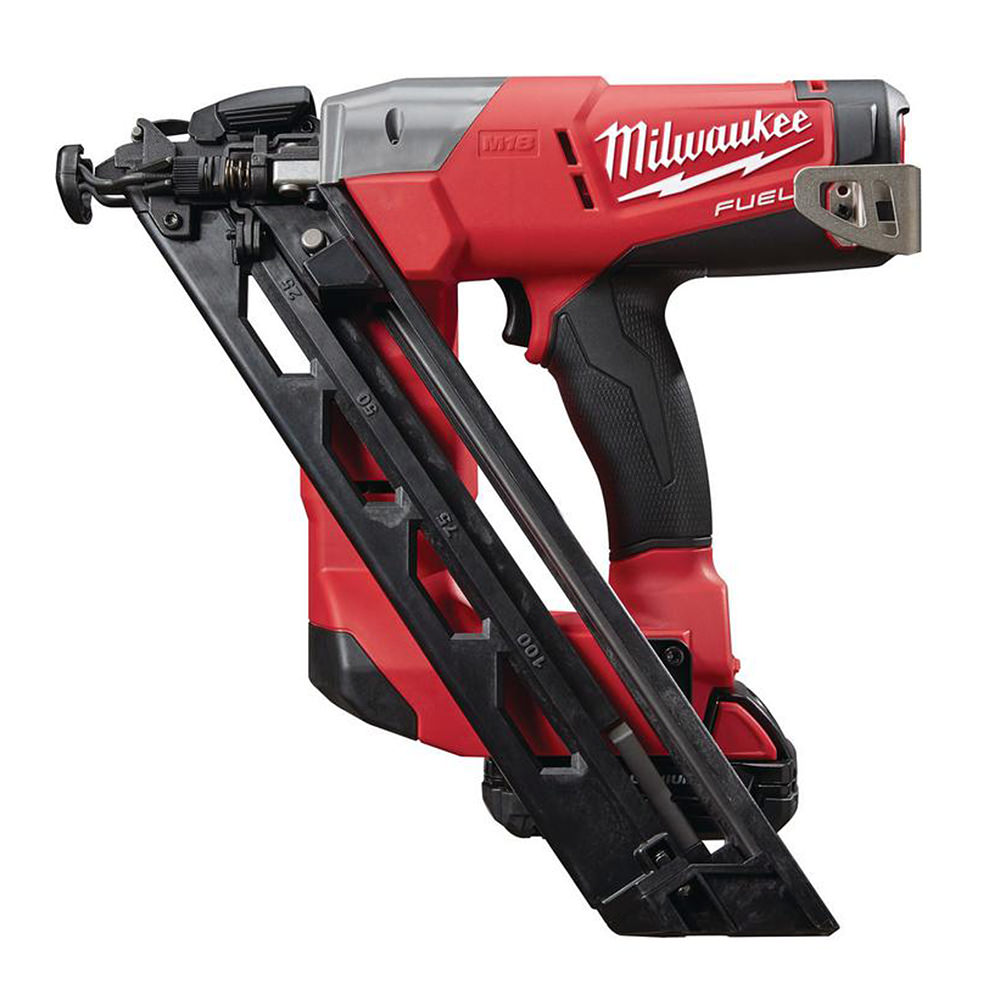 So glad I didn't pass up this deal, even though I couldn't afford it and am now sitting in some credit card debt. If you would also like to go into debt, the sale is going on through the 21st of this month (that's Wednesday).

• Bye, Aisha! Ending on a sad note, Aisha Tyler is leaving The Talk after this season. Needless to say, I'm gutted. Usually with talk shows I look at who the guest is and only watch if it's somebody I like. Not so with The Talk. I watch every episode. It's the first thing to spool off my DVR when I get home. I love the show and, while all the ladies are wonderful, it was Aisha Tyler that got me to start watching...
I am excited for the many opportunities she has, but sad to see that she will no longer be waiting for me when I get off work. I have nothing but the very best wishes for all her future endeavors. Thank you. Thank you. Thank you.

And there's bullets for you.
Posted on December 21st, 2015

Thanks to Home Automation Week, Bullet Sunday is on Monday and starts... now...

• The 1975! Definitely a highlight of my week... if not a highlight of my entire year... was flying to San Francisco so I could see The 1975 in concert with Jester. This has quickly become one of my very favorite bands, and their live show did not disappoint. Not only did they play tracks from their flawless debut album, there was plenty of amazing new stuff off their forthcoming one. Like my favorite song of the night, Change of Heart...
I was very surprised by how fantastic their stage set was. It's dead simple... consisting of a large video screen and four video columns... but it's what they DO with it that made the show so spectacular. If you have a chance to see them in concert (which might be tough... they're selling out everywhere) by all means give them a shot.

• Elephant Walk! When I was on vacation in Africa last year, my first stop on safari was at Ruckomechi camp in Zimbabwe. It's a beautiful reserve in a region known as "Mana Pools" and is billed as "The Elephant's Favourite Camp" because elephants are roaming around everywhere. They were always around, and you are constantly running across them throughout your time at camp... I even found an elephant in my shower once. For the most part, if you leave the elephants alone, they leave you alone. Just don't approach them. And absolutely do NOT get near a baby elephant unless you want a momma elephant getting annoyed with you. I loved having the elephants around, and never once had any problems with them. Which is why I was surprised to see this viral video going around of an elephant attack that was most definitely shot at Ruckomechi camp. I ate at that very table...
While this incident is alarming, it also has to be exceedingly rare, because thousands of guests (including me) have been through Ruckomechi Camp without incident. Hopefully this won't dissuade people from visiting, because it is easily one of the most amazing experiences of my entire life.

• Star Wars! I have no intention of seeing Star Wars: The Force Awakens while the hype is still running high. While I love Star Wars, that's greatly overshadowed by my hatred of people at the movies now-a-days. Used to be you only had to worry about people talking during the film. Now you've got mobile phones, which has made things even worse. I'm doing my best to avoid spoilers for The Force Awakens, but am still getting excited by the build-up to the movie. And this video by Jimmy Fallon with The Roots and stars of Star Wars is pretty awesome...

• Feeding! Probably one of the funniest things I've seen all year...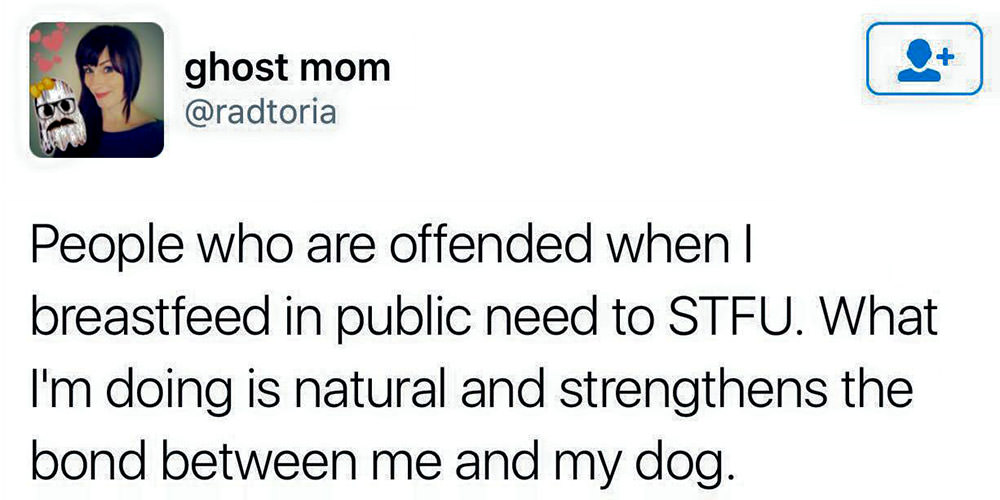 • Kitten! And now, before I go, the most heartwarming thing I've seen all week...
Amazing. I love happy endings like this. Best of luck, Lazarus!

Enjoy the rest of your Monday, everybody!
Posted on September 27th, 2015

THE END OF THE WORLD IS UPON US, because a blood-soaked super-moon edition of Bullet Sunday starts... now...

• Blood! As usual when anything cool is happening in the heavens, Redneckistan is having none of it. Apparently we've still got fires raging, because tonight's Super Blood Moon Eclipse was obscured as it crested the horizon. It wasn't until it climbed out of the haze that the moon was sharp enough to photograph. Unfortunately, the eclipse was retreating by then...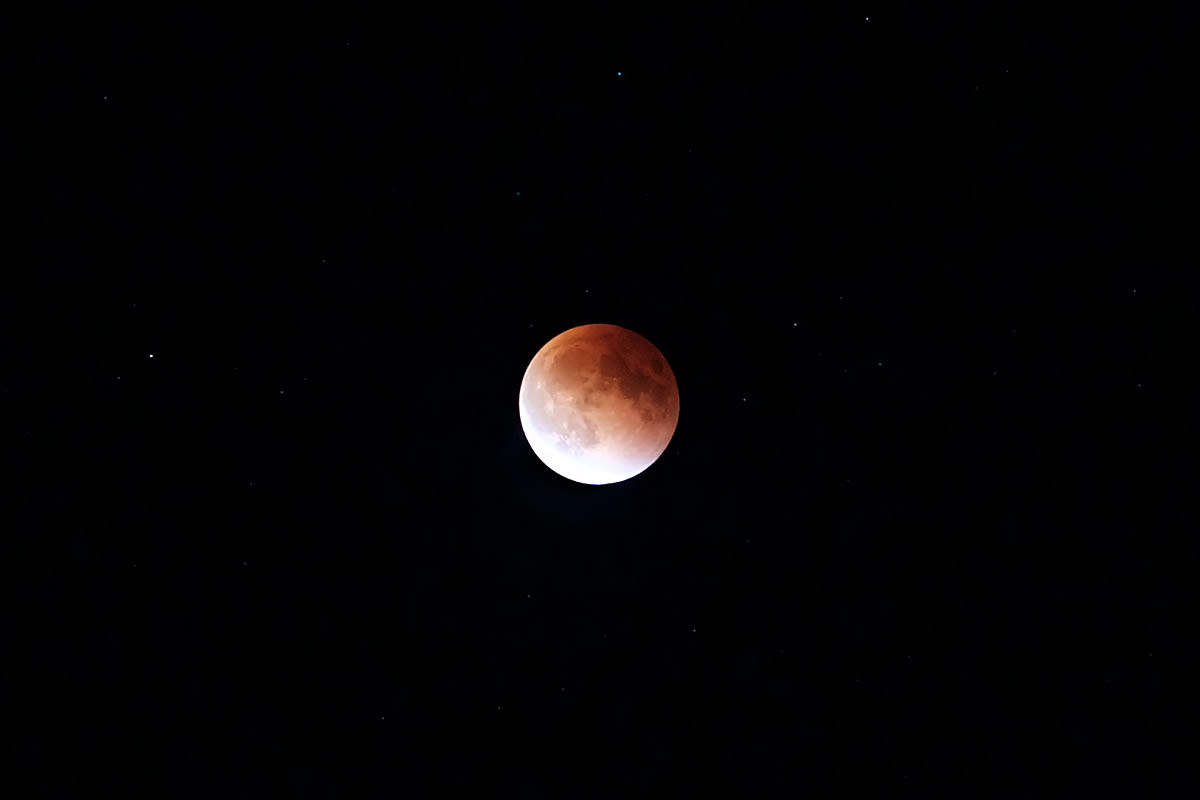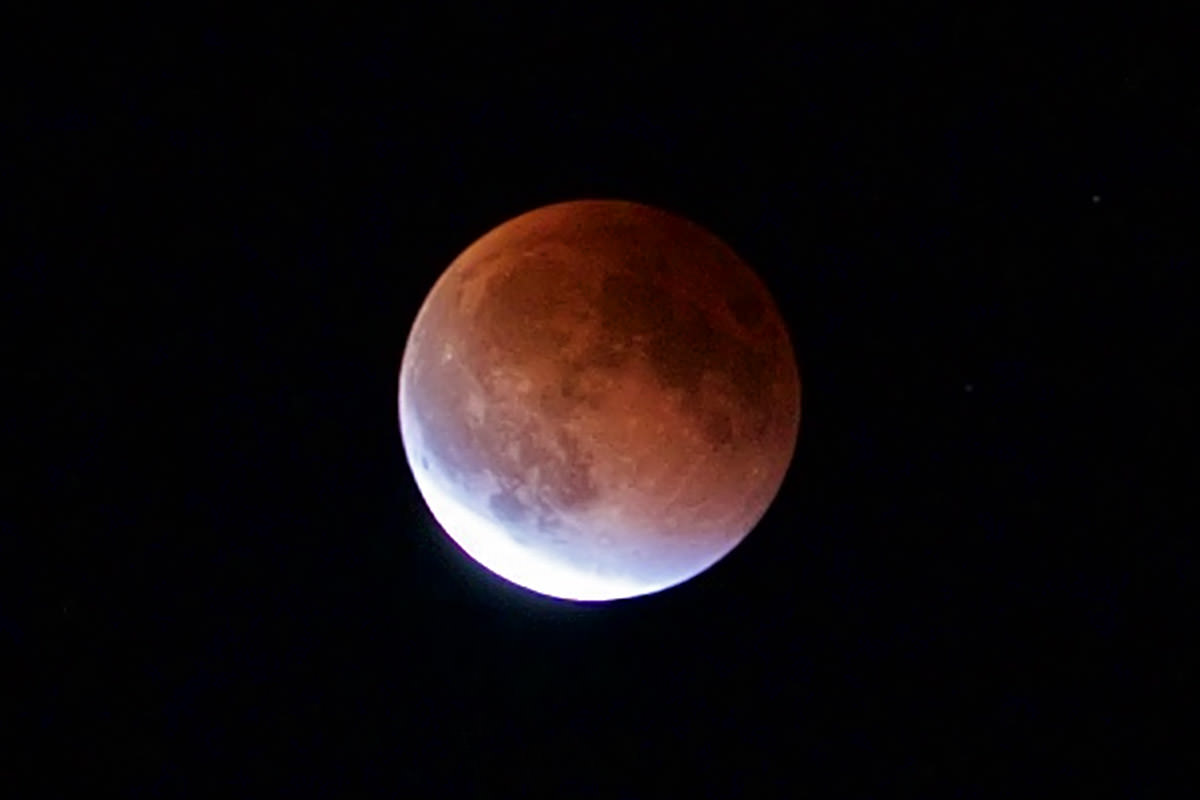 It was pretty tough to photograph because the exposed moon is so bright... but oh well. Better than nothing, I guess.

• Pope! My favorite Pope was John Paul II (whom I actually got to see... kinda... back in 2000)... but this new Pope is growing on me. His address to Congress was terrific, yes... but this is the story of his visit I like best.

• Jafar! So good...

• Fuckabee! Anybody thinking that Donald Trump is the biggest fucking douche to ever run for president is not paying attention. It would be fantastic if, after losing his bid for the presidency, we would never hear from fucking Mike Huckabee ever again... but assholes this big never truly go away, do they?

• Jimpire! If you are a fan of Empire, then this parody by Jimmy Fallon and Company is a must-see...
Higgy... Higgy... stop!

• Biker! And, before we go, a story to warm your heart...

Photo from Pat Doody

Annnnd... no more super-moon for you!
Posted on September 8th, 2014

I have watched every episode of The Tonight Show since Jimmy Fallon took over. I understand the criticism of his work there... he's not the greatest comedian and his interviews tend to wander... but that's not the point. The guy just knows how to have fun and get his guests to have fun with him. And because of that, it's easy to tune in and let Jimmy take you away from the troubles of the day. And for that I love the guy. He never fails to make me laugh, and having The Roots as his house band guarantees that you're going to hear some good music to boot... even if you don't like the musical guest.
Fallon has a number of bits that I enjoy, but sitting at the top of the list is where Jimmy and The Roots get a musician to perform one of their hits... accompanied by instruments from a kid's classroom.
The result is funny... but the song is always great too! In catching up on shows I missed while I was away, I ran across his best one yet. Meghan Trainor showed up to sing her track All About That Bass.
It's fantastic...
If you missed it, here's a few of my other favorites. Including Robin Thicke's Blurred Lines...
And Carly Rae Jepsen singing Call Me Maybe...
And, of course, the time Sesame Street visited to sing their theme song. How anybody can watch this and not smile is beyond me...

And then there's The Roots. Holy crap are they talented. They can do anything having to do with music. And I've seen Questlove fill in on drums more than a couple times for visiting musicians. Flawlessly. I have no idea how he does it. Just massively great at his job, I guess.
If you're not a fan, here's a video where The Roots backed Miley Cyrus acapella on We Can't Stop...

So people can criticize Jimmy Fallon all they want, but there have been times where watching him on The Tonight Show has been the best part of my day.
I can't offer a better endorsement than that.